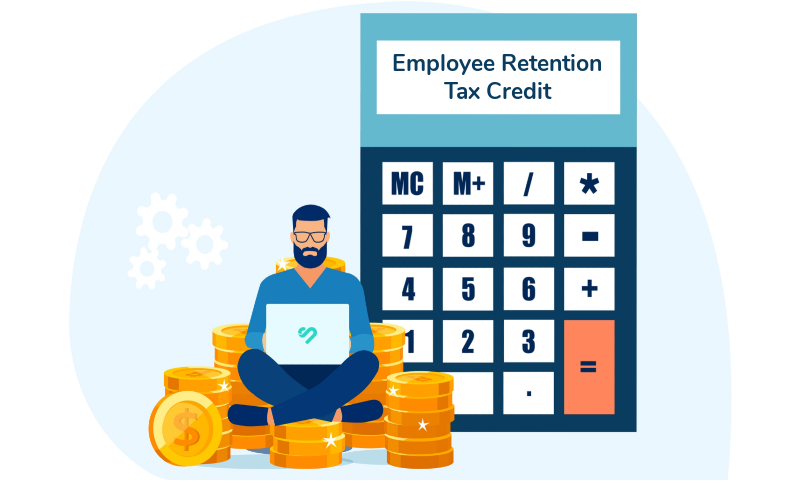 Government rules and regulations are notoriously difficult to navigate — dare we say dangerous if a form is filled out incorrectly or mistakes are made when dealing with Uncle Sam.
This causes people and businesses to second guess those rare opportunities and government-funded avenues of support when they do arise.
We saw this with the PPP Loans, and currently, we're seeing this hesitancy with the Employee Retention Tax Credit (ERTC). The ERTC's retroactive deadline was January 1, 2022, but it has been pushed back further to October 1, 2021, resulting in qualification changes.
What is the Employee Retention Tax Credit?
The Coronavirus Aid, Relief, and Economic Security (CARES) Act created ERTC to help businesses keep employees on the payroll. The ERTC gives eligible employers and small to medium size businesses the means to receive up to 50% of qualifying wages paid from March 13th to December 31, 2020.
Employers who received a Paycheck Protection Program (PPP) loan are still eligible for the ERTC. The most a company that is granted the ERTC can get is $10,000 in refundable credit per employee per quarter during Q1 and Q2 of 2021.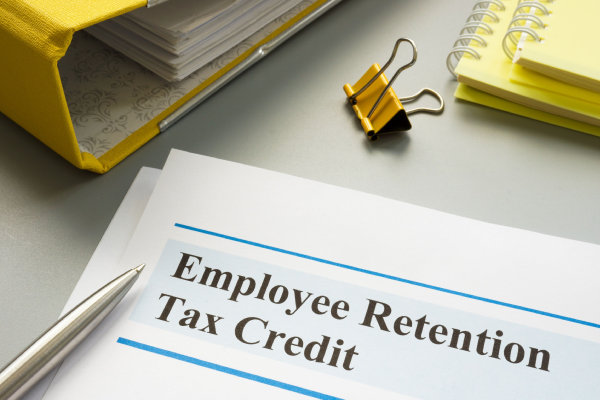 According to the National Federation of Independent Business (NFIB), only 4% of small business owners are familiar with the ERTC program. However, this little-known government aid has massive benefits for businesses.
With employee retention being such a hot topic, the government understands that in order to keep employees around, you'll still need to be able to pay them. The ERTC serves as a lifeline to help companies and eligible employers and their employees survive the waves of unexpected events that have crashed into them over the last several years.
"Only 8% of owners used ERTC in 2020 and 10% in 2021." — ERC Today
So how can you capitalize on this government aid? Is there a catch? What are the qualifications?
In this Employee Retention Tax Credit guide, we'll go over everything (including how to file) you need to know about the ERTC in 2022.
Tip: Take this 60 second quiz to see if you qualify for the ERTC today!
Important Questions To Learn More About The Employee Retention Tax Credit
How does employee retention credit work?
➤ The Employee Retention Credit is a refundable tax credit available to certain businesses that qualify. Based on certain factors such as employee cap and qualified wages, specific business owners are entitled to a percentage of qualified wages an employer pays to employees after March 12, 2020, and prior to January 1, 2021.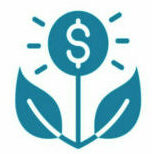 ---
Who qualifies for the employee retention credit?
➤ To qualify and be an eligible employer you must be able to prove that your business was negatively impacted in one or more of the following ways: Your business experienced a partial or total shutdown during 2020 or 2021 (includes being limited by commerce, inability to travel, or restricted group meetings), or gross receipt reduction (a business may be eligible for one quarter and not another).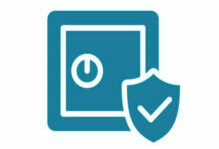 ---
What is the deadline for employee retention credit?
➤ The Employee Retention Credit sunset date was moved from 12/31/21 to 9/30/2021; however, you can still file retroactively as long as you meet the eligibility requirements.

---
Can I claim employee retention credit and PPP?
➤ In short, yes. Initially, if you took the PPP loan, you couldn't claim the ERTC. However, the Consolidated Appropriations Act (CAA) passed in December 2020 rectified that, enabling smaller businesses to seize both opportunities as long as they met the eligibility requirements and followed the rules. It's important to note that businesses cannot claim a payroll expense as both an ERTC wage and a forgivable payroll cost on the PPP forgiveness application.

---
What can I spend the employee retention credit on?
➤ The Employee Retention Credit is essentially like a reimbursement, which means you can't spend the money on whatever you might like. However, it's considered a fully refundable tax credit, so you're getting up to 50% of $10,000 in wages per quarter for each employee if you are eligible and were adversely affected by the pandemic.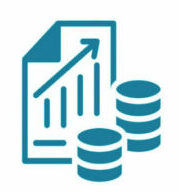 ---
Can I still claim the employee retention credit?
➤ A recovery startup business can still claim the ERC for wages paid following June 30, 2021, and prior to January 1, 2022. You can also claim the ERC for prior quarters by filling the applicable adjusted employment tax return within the appropriate deadlines.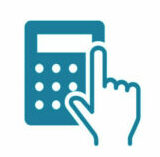 ---
Do I have to pay back the employee retention credit?
➤ No. The ERTC is treated as a reimbursement in the form of employer credits, so it's as if it's money the government owes you — like you're being rewarded for making it through these last several years as a business. It is called a loan, but you never have to pay it back.

---
How much is the ERC credit in 2022?
➤ The maximum amount for the ERC is $10,000 in wages for each employee per quarter. The CAA increases the tax credits to 70% for paid wages through the end of 2021 — even certain health insurance costs.

---
How long does it take to get an employee retention credit refund?
➤ According to the most recent information from the IRS, forms that have already been filed should expect to result in a reimbursement somewhere between 6-10 months from the date of filing.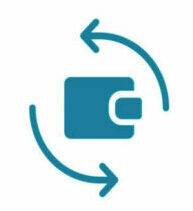 Top 3 Best Employee Retention Credit Services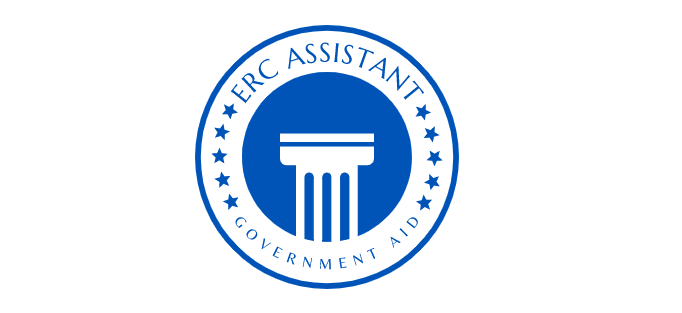 ERC Assistant is an employee retention credit service that offers a streamlined process for onboarding clients and filing claims in as little as 1-2 weeks. ERC Assistant also has a secure Client Portal protecting sensitive information. You can get an initial ERC estimate at no cost, with minimal time invested on the frontend.
Lastly, the ERC Assistant team is able to deliver ready-to-file documents for the IRS without involving your payroll company.
Why this service makes it easy to file your employee retention tax credit: ERC Assistant analyzes whether or not your business qualifies for the ERC Program, what amount you should receive, and any additional technical details that might arise in this otherwise complex process. With the experts at ERC Assistant by your side, you don't have to worry about navigating it by yourself. They will guide you and outline the steps it will take for you to maximize the claim for your business.
Where to learn more: ERC Assistant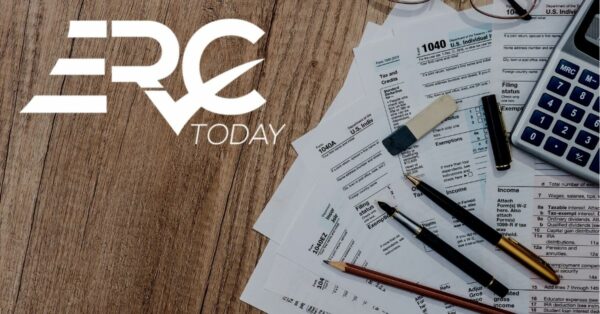 ERC Today is an employee retention credit service that helps companies evaluate their eligibility, completes a comprehensive analysis of their claim, offers guidance on the claiming process and documentation, gives specific program expertise that a regular CPA or payroll processor might not be well-versed in, and executes a fast and smooth end-to-end process, from eligibility to claiming and receiving refunds.
ERC Today assesses how the PPP loan will factor into your ERC, what the differences between the 2020 and 2021 programs are and how it applies to your business, as well as what the aggregation rules are for larger, multi-state employers and you should interpret multiple states' executive orders.
Why this service makes it easy to file your employee retention tax credit: With effortless data gathering (including a portal for you to upload your 941 returns, PPP loan documents, and raw payroll data), credit calculation to determine the exact value of the credit you are eligible to receive from the IRS, and help amending returns, ERC Today can walk you through the process from beginning to end. ERC Today has benefited companies of all sizes thanks to their expert services, free consultations, being 100% IRS compliant, minimal upfront costs, and extremely high success rates.
Where to learn more: ERC Today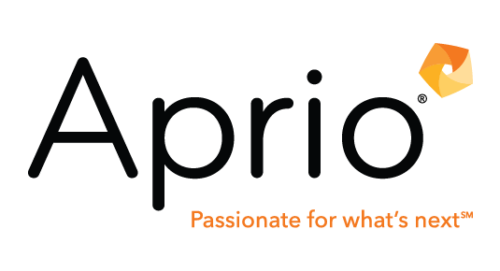 Aprio's ERC experts are nationally recognized as COVID relief policy thought leaders. Aprio's team thinks creatively to maximize your benefits within the confines and regulations of the IRS. In addition to the employee retention credit services the company offers, Aprio works with other credits to increase your company's liquidity.
The team has dedicated ERC advisors on the forefront of educating the public and leading clients towards maximum COVID relief benefits.
Why this service makes it easy to file your employee retention tax credit: Aprio's dedicated ERC and PPP advisors have worked on both sides of the relief equation, so they understand how to navigate the complexities and follow the rules and regulations. Their team of more than 50 COVID relief program specialists constantly stays up-to-date with the latest news and information coming from the SBA, the Treasury, Congress, and the IRS.
Where to learn more: Aprio
---
People Also Ask These Questions About The Employee Retention Credit
Q: Why is it important to apply for the employee retention tax credit?
A: If you do qualify for the employee retention tax credit, chances are that you need and deserve it. A healthy economy has to have healthy businesses, which is why the government is offering the employee tax retention credit in the first place to help out businesses with economic hardship. It is massively important to take advantage of the ERTC to reward yourself and your business for enduring the past several years.
Q: How much does it cost to sign up for the ERC?
A: Many employee retention credit services take a commission upon acceptance and arrival of the funds to your business. The plus side is that the Employee Retention Tax Credit is the largest government stimulus program in history. Your business may be eligible to receive a grant of up to $26,000 per employee.
Q: Where can I find a tool to help me calculate my potential employee retention credit?
A: There are lots of tools to help you calculate your potential employee retention tax credits. However, the best option is to work with an employee retention credit service to ensure that all rules and regulations are followed correctly for total credit.