We inspire people to make healthy choices each and every day.
We've made it our mission to find exciting, health conscious snack brands and connect them around the snack bowl with like-minded people. People craving a better alternative, a fuel that matches their fire and products with purpose.
View Open Positions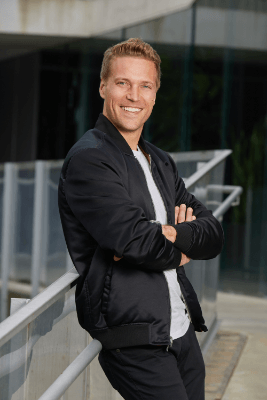 Named one of the top 30 leaders Under 30 by Forbes magazine and one of the country's top 50 CEOs of small-to-medium sized business by Comparably, Sean co-founded SnackNation in 2014 to help create a world where everyone has access to clean, delicious food everywhere. Sean is a frequent speaker and contributing author and co-hosts Brand Builder, a CPG-focused podcast about scaling high-performing teams and businesses. He holds a degree in Biomedical Engineering from Columbia University and lives in Venice, CA with his wife and college sweetheart Shannon.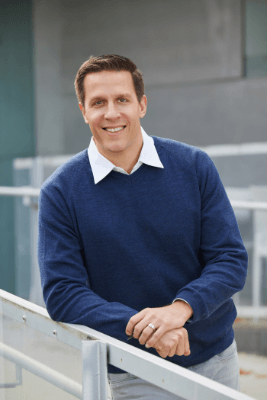 A two-time Inc. 500 founder, growth marketer, and combat-decorated U.S. Naval Officer, Andy oversees all of SnackNation's marketing efforts, including demand generation, brand marketing, and sales enablement. The native New Englander earned a BS from Boston University and an MBA from Stanford University. He lives in Manhattan Beach, CA with his wife Carrie, and sons Brady and Jake. What fuels his fire? Powder skiing, being active, clever jokes, and high fives!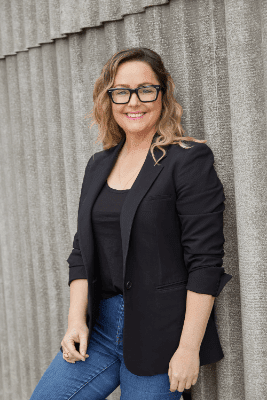 Since joining SnackNation in 2016, Chelsie has driven customer growth and experience strategies for SnackNation's half million B2B and B2C consumers. A native Angelino, Chelsie earned an MBA and PMP License from the University of LaVerne. Chelsie brings over 15 years of experience managing teams of all sizes, from startups to fortune 500s and everything in between. When she's not seeking ways to ignite measurable growth for our organization, customers and team members, you can find her playing strategy board games and rock climbing.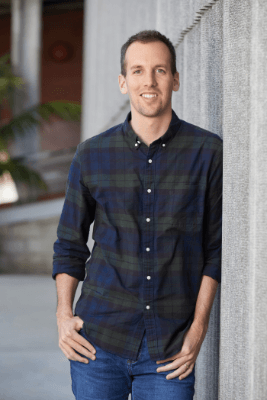 A high-achieving sales leader, Tom joined SnackNation after quickly rising the ranks of Groupon's Sales Team in just eight years. After partnering with merchants in the travel, leisure, and restaurant industries, Tom now leads the team responsible for introducing new members to SnackNation. He also develops Sales talent across our LA and Chicago offices, with an emphasis on creating a best-in-class Sales culture. He keeps himself busy with frequent travel between LA and Chicago, golf, and year-round devotion to the Green Bay Packers.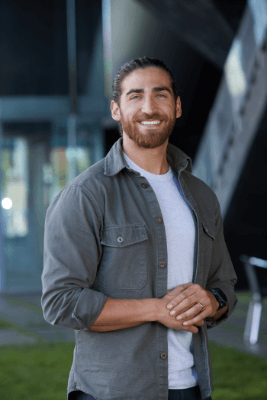 Jordan joined SnackNation in 2015, supporting early growth with the company's sales team. He now passionately leads the Brands team and co-hosts the company's popular Brand Builder podcast. Jordan graduated from the Kelly School of Business Honors Program at Indiana University with a BS in Finance and minor in Philosophy. After stints in Italy, Canada, and China, Jordan now lives in Los Angeles with his wife and two fur-babies, Everest and Taco. When he's not at work, he loves to be outside: hiking, training for his next endurance race or meditating somewhere in the woods (inside works too).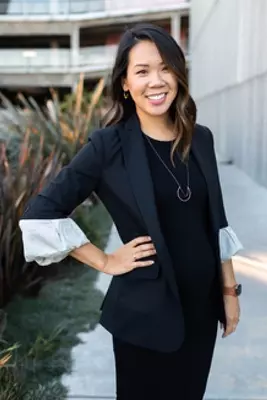 Allyson has more than 12 years' experience scaling strategic people operations and driving employee engagement for high-growth organizations across a wide array of industries. As a People leader, Allyson is passionate about building cultures that empower teams, while amplifying the diverse voices and unique experiences of individuals. A proud double-Bruin, Allyson earned both her Bachelor's degree and an MBA from UCLA. Outside of the office, Allyson enjoys traveling with her husband and spending time with their two dogs as they prepare for their greatest adventure yet - parenthood!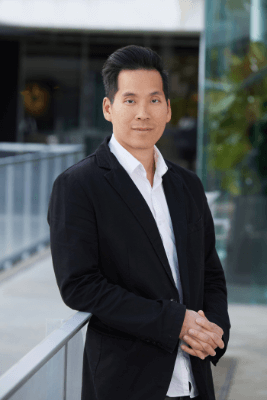 Derek has spent 20 years building software, and has more than a decade of management experience. Prior to joining the SnackNation team in 2018, he led engineering efforts for several major Web properties, including MySpace, eHow, Society6, and SaatchiArt. Derek holds a BS in Computer Science from UC San Diego, and has a penchant for mobile technology, music making, and fad diets.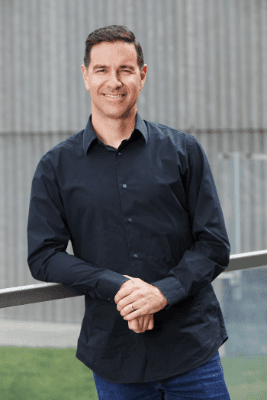 Marco brings an Industrial Engineering degree and more than 20 years of progressive Supply Chain/Operations experience to his role as SnackNation's VP of Operations. He currently lives in Valencia, CA with his wife Claudia, daughter Almudena and two yorkies Chucho and Fifi. Marco's main purpose in life is to be the best father, husband, son, brother, and friend he can be, and thinks everyone should watch or listen to Charlie Chaplin's The Great Dictators speech.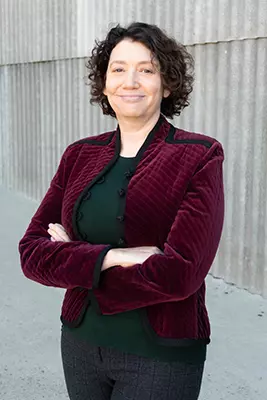 Erin's original plan was to be an Anthropologist studying Neanderthals, but after leaving academia she eventually made her way into Finance where she focuses on improving operations for the organizations she serves. She has a BA from Emory University, an MA from the University of Chicago, and an MBA from UCLA. She has worked variously for The Smithsonian, The RAND Corporation, Evite, Gifts.com, and the National Science Teachers Association. Her free time is usually spent volunteering for animal rescue organizations (she has two dogs of her own and usually at least one foster) or doing political activism, and she is the host of "Cat Got Your Tongue?" a Storytelling/Fundraiser event.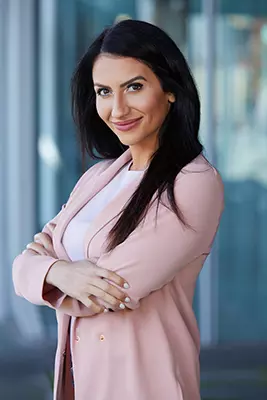 A strategic marketer from New York, Alysse earned her Bachelor of Arts from Penn State (WE ARE!) and hails from advertising powerhouse Ogilvy & Mather where she drove account management for Global and North American brands like Nestlé, HTC and Covered California. Alysse built SnackNation's Brands Account Management department in 2017, pioneered the company's transformative rebrand in 2018 and now leads the Brand Marketing team as they focus on brand strategy, creative content production and experiential awareness. In her headphones you may hear classical piano (having played at Carnegie Hall twice in her youth), and you can always find her at a local bass-bumping workout class.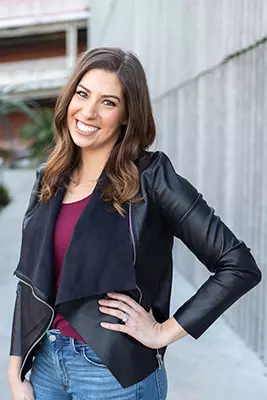 Kristen brings over a decade of experience in Customer Success, leading teams that build strategic partnerships and deliver incredible experiences to diverse customer bases. Prior to joining SnackNation in 2018, Kristen spent years in the healthcare technology and consulting space. With a degree in Public Health from the University of Illinois, Kristen has spent her career empowering people to be active participants in their own health journeys by making conscious, informed decisions about their health and wellness. Kristen lives in Los Angeles with her husband and their dog, and spends her free time taking dance and fitness classes and experimenting in the kitchen.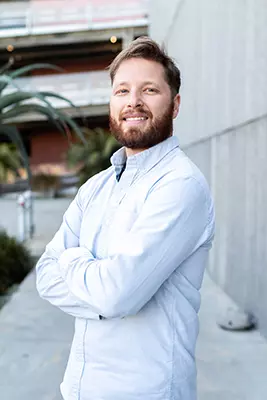 Since joining SnackNation in 2016, Sean has held a multitude of roles within Customer Success at SnackNation. Starting as an Enterprise Account Manager, Sean moved up the ranks to Team Manager before reaching his current position as Director of Customer Success. In his role, Sean is passionate about giving Members a worldclass experience and supporting his team's growth and success. Sean graduated with honors from Susquehanna University in Pennsylvania and moved to Los Angeles after reconnecting with a girl he met in the first grade (now his future wife). When Sean and his fiance aren't watching movies, cooking, or hoping for a good NY Giants season, they are outside hiking or at the dog park with their two dogs, Daisy and Doris.
From our snack selection to our corporate culture and relationships, our goal is for everything we create and cultivate to live up to to the tenets of our Core Values. Because we know that what we do everyday determines our reputation, the level of success we achieve, and the positive impact we can make on people's health and wellbeing.
We believe snacks aren't just snacks, but are integral to living a happier, healthier, more purposeful life.
From our beginnings as two guys with a simple idea, to launching SnackNation in 2014, we've always made it our mission to find emerging, health conscious snack brands and connect them around the snack bowl with like-minded people. People craving a better alternative, a fuel that matches their fire and products with purpose. Now, with thousands of SnackNation members across the country, we're on our way to creating a better world through the power of delicious, healthier snack choices.
SNACKNATION ESTABLISHED
[cool-timeline order="ASC" story-content="full" show-posts="20" ]