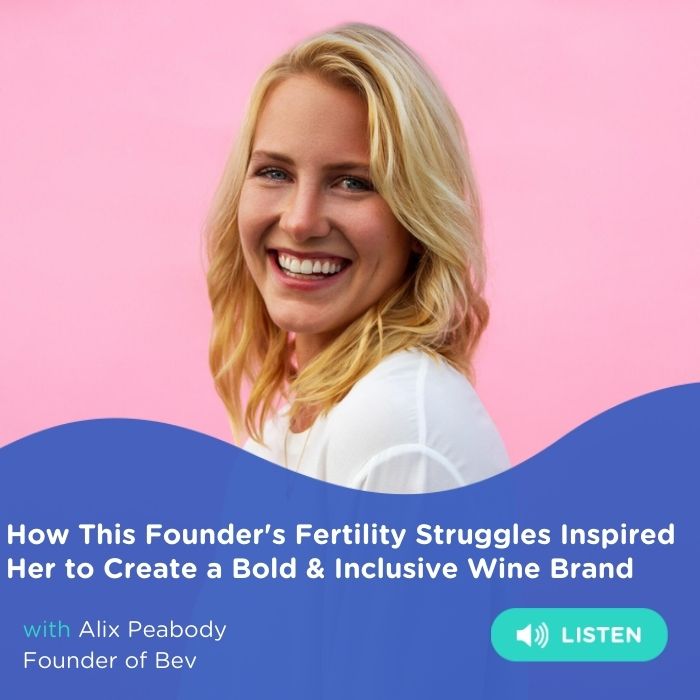 When Alix Peabody was in her early 20s, she suffered from an ovarian torsion. Doctors recommended that if she wanted children one day, she should freeze her eggs. The only problem? The procedure, which can cost over $20,000 wasn't covered by insurance.
In an effort to raise funds, Alix started hosting ticketed parties and found a passion for creating female-dominated social spaces. She wanted to create that same energy in a product that people could enjoy again and again, and Bev was born.
In this episode, we talk to Bev Founder Alix Peabody about breaking into the male-dominated wine industry with zero experience, standing up against toxic drinking culture, and creating a fun and inclusive experience through every brand interaction.
Links
Connect with Chris Petersen on LinkedIn
Have an idea for the show? Drop us a line! Brandbuilder@snacknation.com.
Join our Exclusive Facebook Group!
What's your biggest takeaway from the episode? Join our invite-only, private Facebook group just for Brand Builder Community members, where you can connect with fellow entrepreneurs and founders, crowdsource ideas, share best practices (or lessons learned), and get your most important questions answered. Join now!
Facebook.com/groups/brandbuilderpod
Brand Builder is produced by Caroo.