Employee recognition software…is it actually beneficial?
The short answer is "absolutely."
In a hurry? These are some of our favorite employee recognition software programs this year:
Brace yourself for a list of questions:
How many times did you provide valuable recognition, let's say, 2 months ago?
How many employees did you recognize?
How many employees recognize one another regularly?
Does this recognition impact your mission or revenue?
Employee recognition software can help you answer these questions. We know you're wonderful at making employees feel valued, but an expertly designed employee recognition program can help make your feedback more strategic, consistent, and measurable.
What is employee recognition software?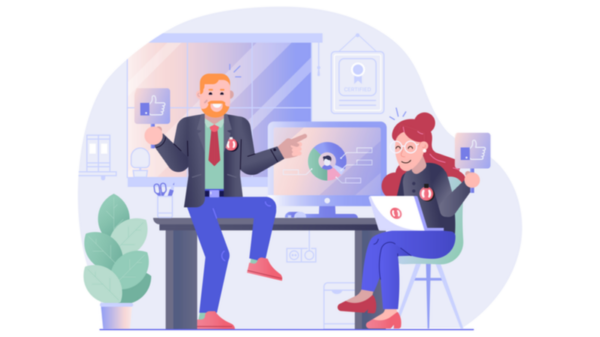 Employee recognition software programs are the technology that helps you manage abstract human concepts—like employee satisfaction and relationships—with as much purpose and efficiency as you use to manage project deadlines and sales goals.
In the hands of thoughtful peers and managers, employee recognition software can enhance your company culture.
Luckily, there are plenty of employee recognition software options out there. We made this roundup of reward programs to help you find one appropriate for your team, your goals, and your budget. Keep browsing our list of employee recognition vendors to take the first step in optimizing your workplace culture.
P.S. – Be sure to bookmark this page. We regularly update it with new recognition companies, questions to ask vendors, and best practices for implementation to maximize the value of your investment!
Best Employee Rewards Software & Employee Recognition Companies In 2023
Best for: Teams of 50 – 2,000
Nectar helps organizations celebrate great work – anytime, anywhere. Its top-rated 360 recognition & rewards platform for companies enables every team member (peer to peer & manager to employees alike) to send meaningful recognition rooted in core values.
Streamline your incentives and maintain a connected culture regardless of whether your workforce is centralized or distributed.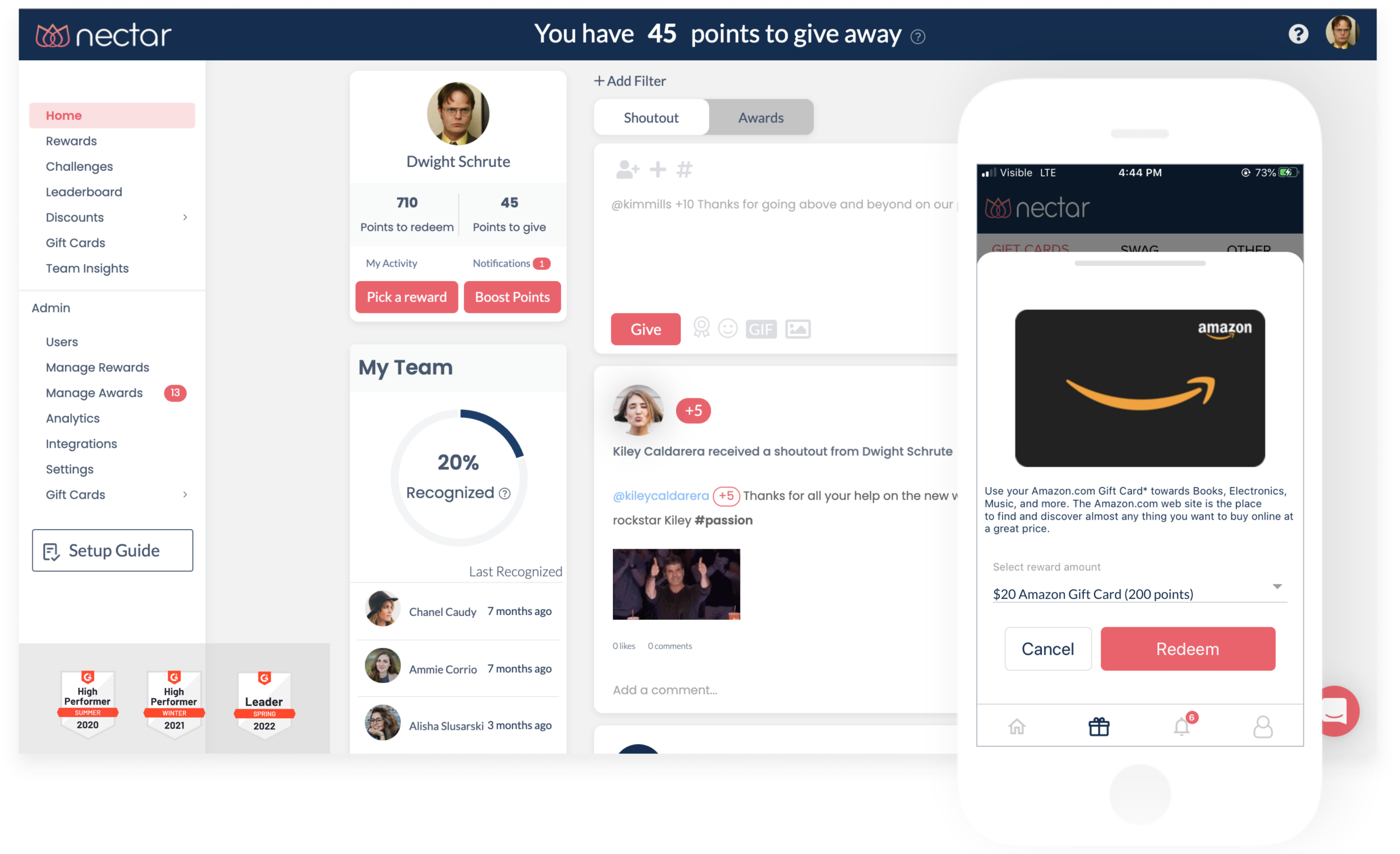 Why we love this employee recognition program: It's very intuitive and is known for having the most extensive rewards selection including Amazon products, company swag, gift cards, and donation options. Best suited for teams of 50 to 2,000.
Standout features:
Connect Slack, Microsoft Teams, and your other software to increase engagement and make recognition easier than ever! Also integrates with your HRIS/HCM and SSO provider
Create a custom swag storefront as a reward option. Swag is "on-demand" and shipped directly to the end-user once ordered with zero admin overhead
Recently partnered with Amazon Business to offer millions of rewards with quick shipping.
Incorporate wellness initiatives or challenges that reward employees for participating
Notable companies using Nectar:
SHRM
MLB
Heineken
Teachable
Redfin
Pricing options:
Standard: $2.75 per user/month
Plus: $4.00 per user/month
No contracts or implementation fees
Visit here for more details
One happy user wrote the following review on G2.com:
"Not only does Nectar encourage employees to do better, but it also encourages employees to show their gratitude, creating a team-based culture where hard work is noticed. It also is a way to get some insight into who is working together and what hard work is being done throughout departments that I didn't much about before."
Best for: Teams of 50 – 10,000
Bonusly is an online platform for rewarding, recognizing, and generally celebrating awesome employees. It enables everyone to recognize anyone. Peers can recognize each other, managers can recognize direct reports, and so on and so forth. (The good vibes are basically endless.)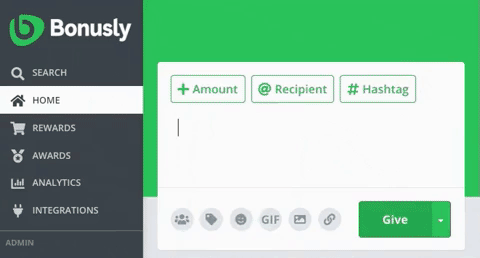 Why we love this employee recognition program: It makes recognition fast and legitimately fun for everyone.
Standout features:
Social features make recognition visual and interesting
Analytics point out team members' strengths
Monthly allowance features ensure everyone can give recognition
Automate birthday and work anniversary celebrations
Let employees choose their own rewards
Notable companies using Bonusly:
Chobani
Headspace
ZipRecruiter
Gilt
TripIt
Pricing options:
One happy user wrote the following review on G2.com:
"The opportunities that employees have to recognize their peers for various ways that they have gone above and beyond has been invaluable to the morale of the company! Morale and camaraderie have increased significantly."
Best for: Teams of 10 – 500
Motivosity aims to maximize the net benefit of recognition by linking it to specific goals and performance. Teams of all sizes have found this goal-centric approach to boost productivity, engagement, and retention.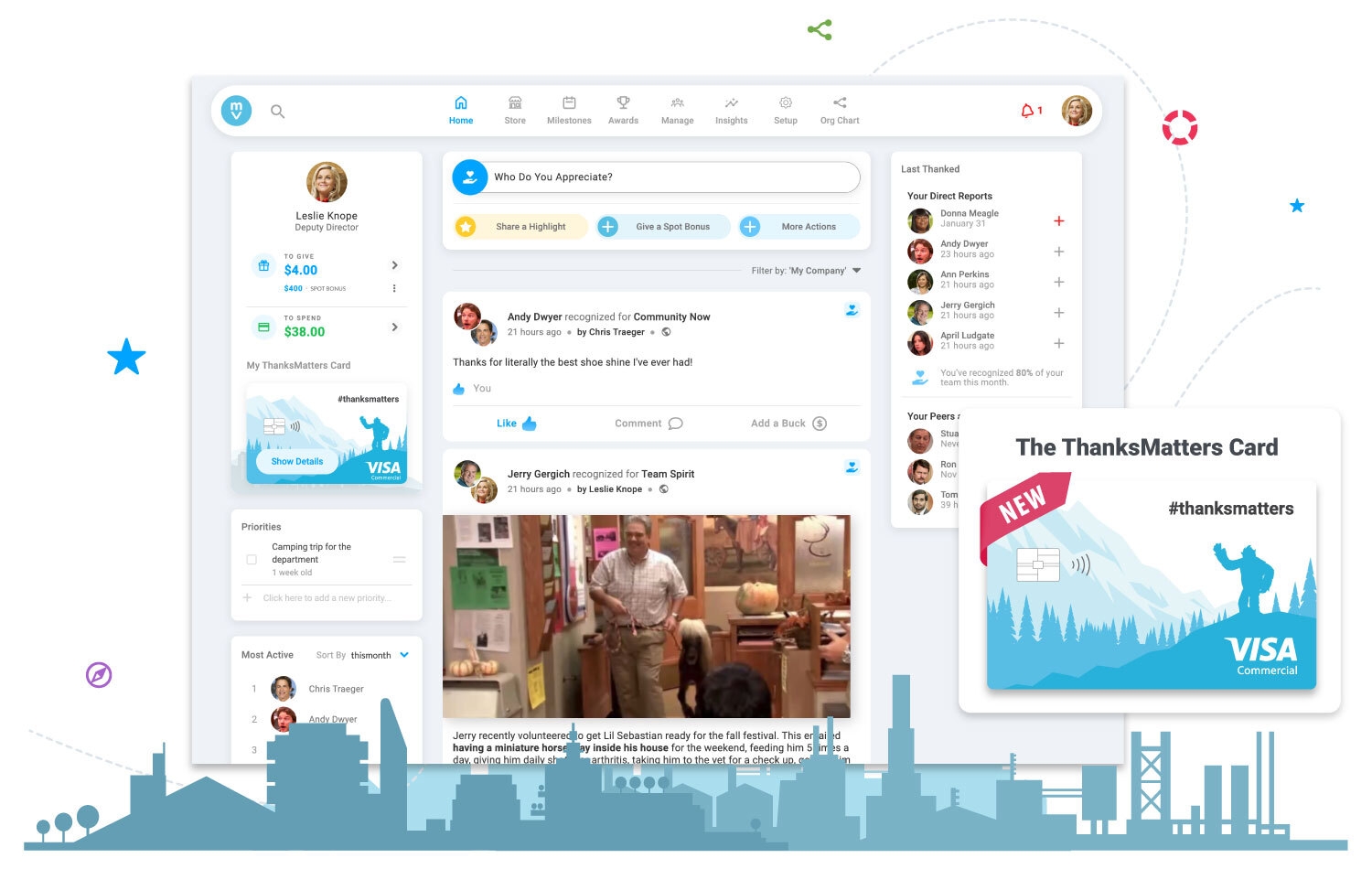 Why we love this employee recognition program: It keeps morale and engagement high as employees receive peer recognition that's meaningful to their priority goals.
Standout features:
Offers an option to include a personal culture coach to support team buy-in and adoption
Remote team training makes onboarding easier
Customized dashboards for tracking success
Feedback requests empower employees to seek input on key issues
Notable companies using Motivosity:
Chick-fil-A
Cotopaxi
Fujifilm
University of Michigan
Adobe
Pricing options: Request more information on Motivosity's page for employee recognition
What users say about Motivosity:
"Motivosity allows the people in my department to give and receive thanks/recognition for individual and group contributions. It's a versatile tool. I like how my organization has been able to tweak the user interface so that we can offer kudos according to our six company values (Service, Professionalism, Leadership, Innovation, Community, and Excellence). I like the Badges capability, although we don't use it as much as we could. The Interests and Personality widgets add a even more usefulness. I also appreciate the option to send the recognition in a public or private message."
Best for: Teams of 100+
Awardco offers a huge selection of employee rewards designed to make recognition, appreciation, and celebration a staple of your company culture.
They also created a seamless integration with Amazon Business which means the potential employee rewards will make your head spin. Perfect for finding the right gift or experience based on your individual employees' interests.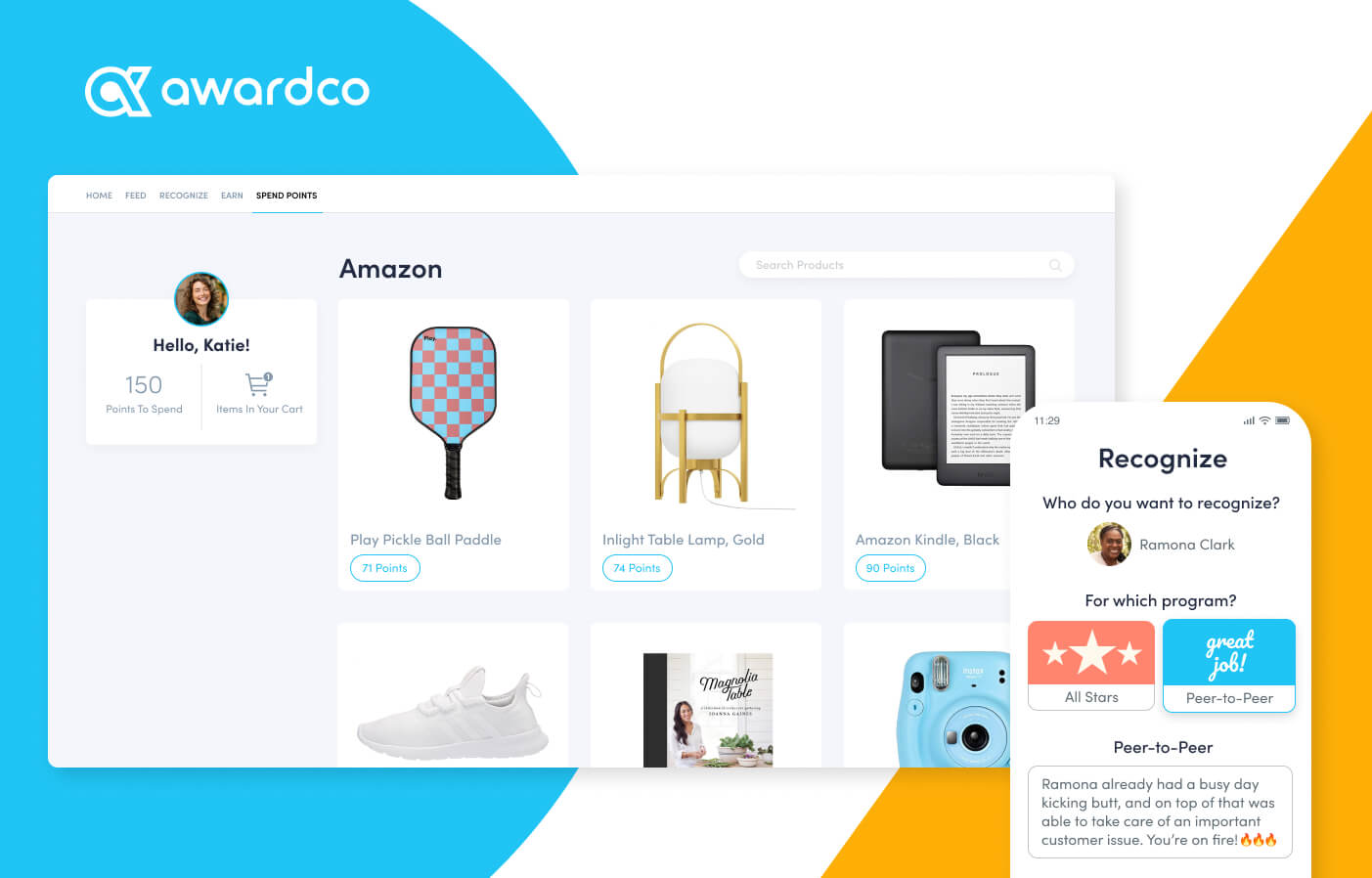 Why we love this employee recognition program: Their reward network is vast and they make it easy to customize your reward program based on your budget, your company culture, and what matters most to your employees.
Standout features:
Employees choose their awards from the world's largest reward platform
Automates birthdays, service awards, and other milestones with rewards
Notable companies using Awardco:
Zillow
Pinterest
JP Morgan Chase
Pricing options: Contact Awardco for details
One user was particularly impressed with Awardco's variety and ease of use:
"Awardco is the perfect platform for our employee recognition program. It supports our unique employee culture and community."
Best for: Teams of 10 – 2,000
Deel's Engage module helps you turn your Slack app integration into a powerful recognition program for employees. Simply download the Deel plugins (which can be done in as little as 30 minutes), and sync to your Slack apps. Easy peasy!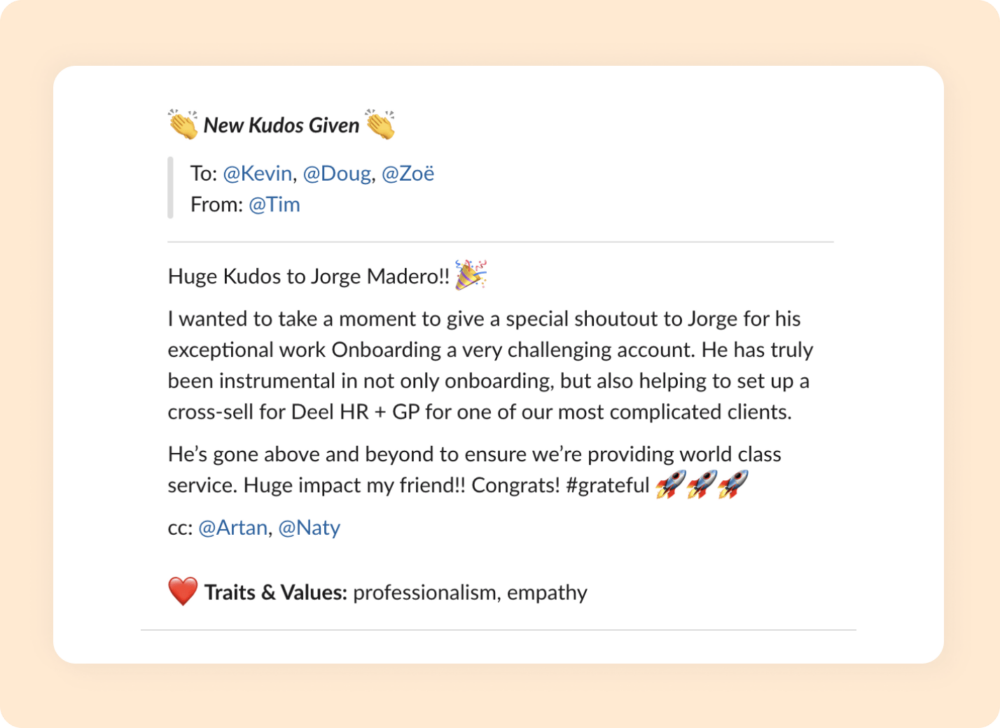 Why we love this employee recognition program: We love how easily it integrates with Slack, so there's no need to adopt and learn a new employee rewards software from scratch or keep signing in and out of different systems.
Standout features:
Instantly add powerful collaboration, recognition, and rewards options to your existing Slack integration by way of downloadable plugins
Use the "Kudos" feature to uplift your team with shout-outs in as little as a few clicks
Makes it possible for managers to prepare, run, and track 1-to-1s, so they can always stay on top of rewarding high-performing employees
Notable companies using Deel:
Nike
Dropbox
Shopify
Forever 21
Reebok
Pricing options:
Start for free with Deel HR
EOR starts at $599/month
Contractor management starts at $49/month
Connect with Deel for more pricing options
Here's what a happy user had to say about Deel on G2:
"Deel.com has truly transformed how I handle my remote work essentials. The platform's user-friendly nature is a standout feature. Navigating through the interface to manage payments, contracts, and invoices is incredibly intuitive. This has made keeping track of my earnings and work agreements a stress-free experience."
Best for: Teams of 50 – 10,000+
Terryberry offers the only fully-customizable end-to-end employee engagement platform that gives companies the ability to build recognition, rewards, wellness, surveys, and swag into their culture from day one.
Terryberry's proprietary recognition platform, "Be Recognized", provides teams a chance to cover all four aspects of all-in-one recognition: milestones, peer recognition, incentives, and employee feedback.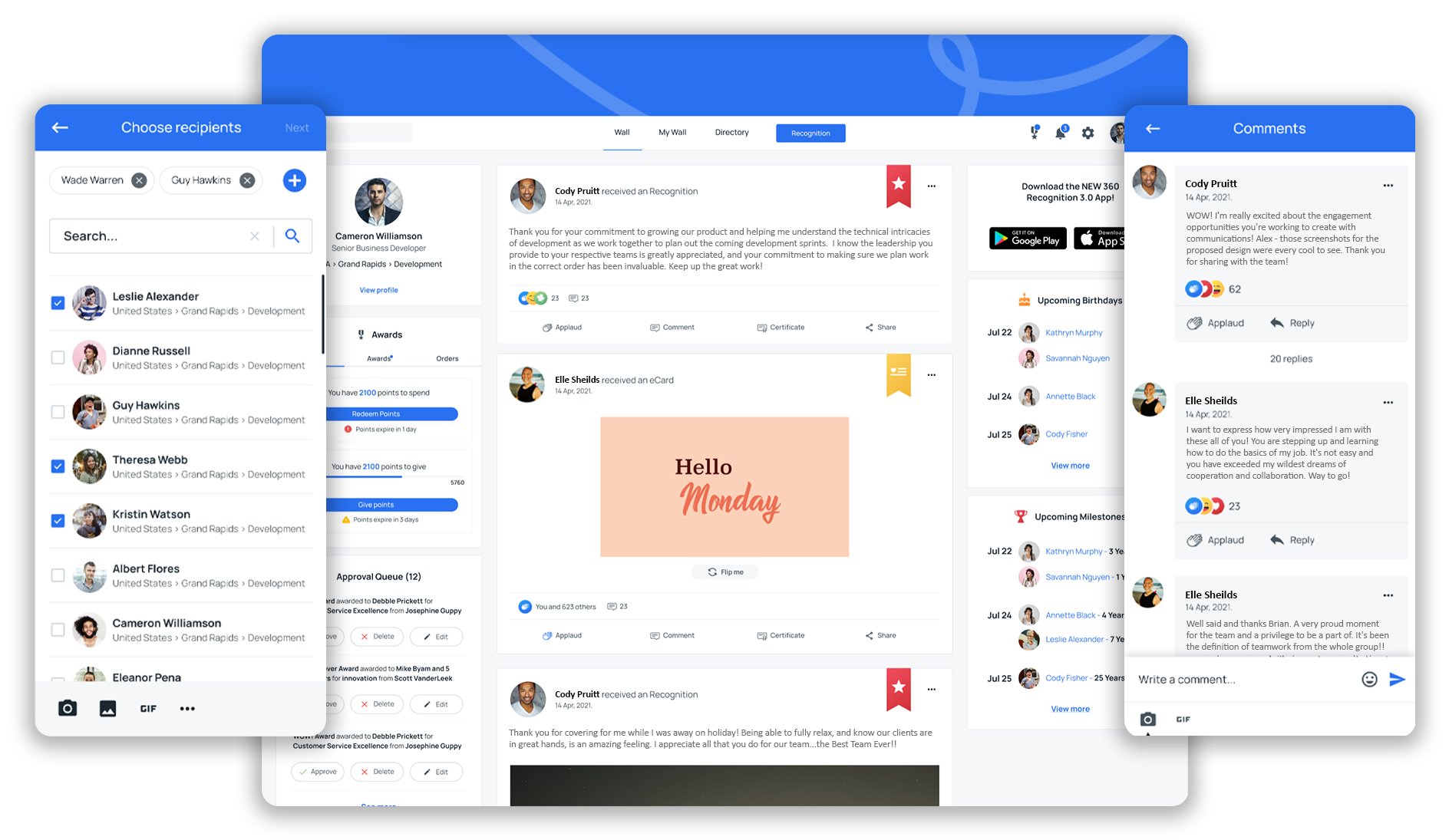 Why we love this employee recognition program: Terryberry helps to promote retention by engaging with employees at every stage of the employee lifecycle. Beginning with their first day, employees can join your organization's recognition program and contribute to a more positive company culture.
Standout features:
Manager-driven recognition that can work to promote buy-in from every member of your team
Custom service awards from their factory and different award types for any occasion or employee milestone
Sales incentives and performance rewards that tie recognition to success
Beyond recognition, Terryberry's platform also offers wellness programs, surveys, analytics, and the widest array of awards on the market – all housed in one place.
Notable companies using Terryberry:
Unilever
Ford
Discount Tire
Little Caesars
Wyndham Destinations
Pricing options:
Terryberry offers three pricing levels: Core, Plus, and Pro
Request a demo to learn pricing details and features for each of the 3 plans
One happy user wrote the following testimonial:
"Terryberry is the perfect fit for my company. We wanted to do something special for our associates when they reach milestones such as anniversaries. Terryberry helps to personalize the experience because the associate gets to choose a meaningful gift that they will enjoy. The staff and service are perfect. Thanks again.."
Best for: Teams of 100 – 250
WorkTango is the all-in-one employee experience platform that connects employee recognition and rewards with continuous performance management to create an amazing employee experience.
By bringing Recognition, Rewards, Incentives, Goals & OKRs, Conversations, and Feedback into one place, WorkTango motivates employees to grow and develop — and love doing it.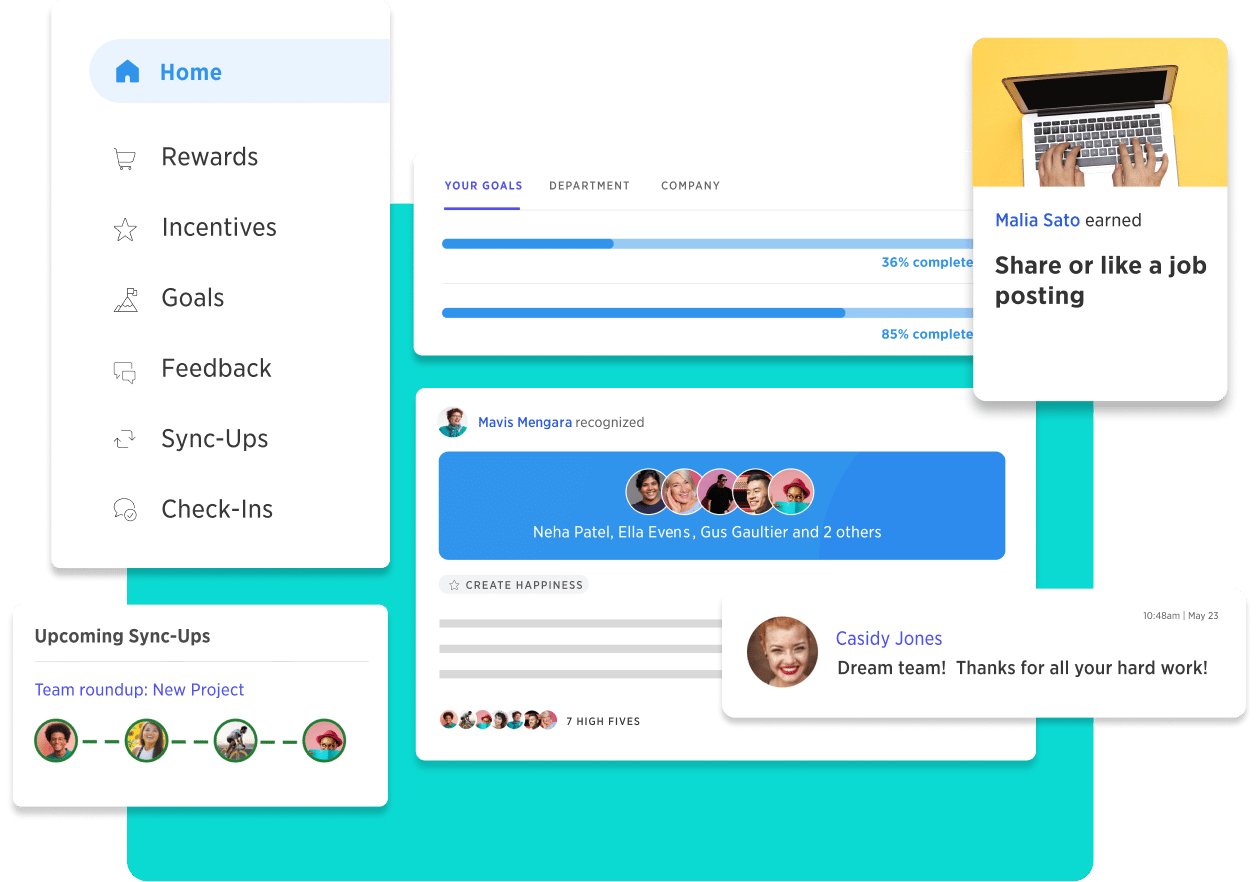 Why we love this employee recognition program: Employee recognition companies like WorkTango make appreciation, continuous feedback, and growth part of day-to-day work — not something restricted to annual performance reviews.
Standout features:
Global Rewards catalog offers meaningful rewards for everyone
Insights help managers make data-driven decisions
Notable companies using WorkTango:
Habitat for Humanity

Hitachi

Kia

Kaiser Permanente

Meredith 
Pricing options:
Growth (100-250 employees): Starting at $5.00 monthly per employee
Standard (250-1,000 employees): Starting at $4.25 monthly per employee
Enterprise (1,000+ employees): Customizable solution that scales to your company's needs
Visit the WorkTango pricing page for details on different plan options and volume discounts
In a review posted on G2.com, one customer says peer-to-peer recognition can even lead to supervisor recognition:
"I enjoy the conversations that are started by recognizing fellow employees. It's nice to be able to bring to light that you appreciate them, but also to show to their Supervisors, as well!"
Best for: Teams of 50 – 2,500
Mo has created an online platform that promotes a recognition-rich culture through the development of team habits, encouraging people to celebrate successes, and appreciate coworkers. With tons of customizable features, you can build the recognition program that best fits your organization.
Instead of tying recognition directly to extrinsic perks, points, or vouchers — Mo encourages employees to recognize one another in social posts called 'Moments.' You can use Mo with or without their rewards option, which enables culture leaders to elevate recognition Moments with personalized gifts, experiences, and opportunities for peer-to-peer engagement.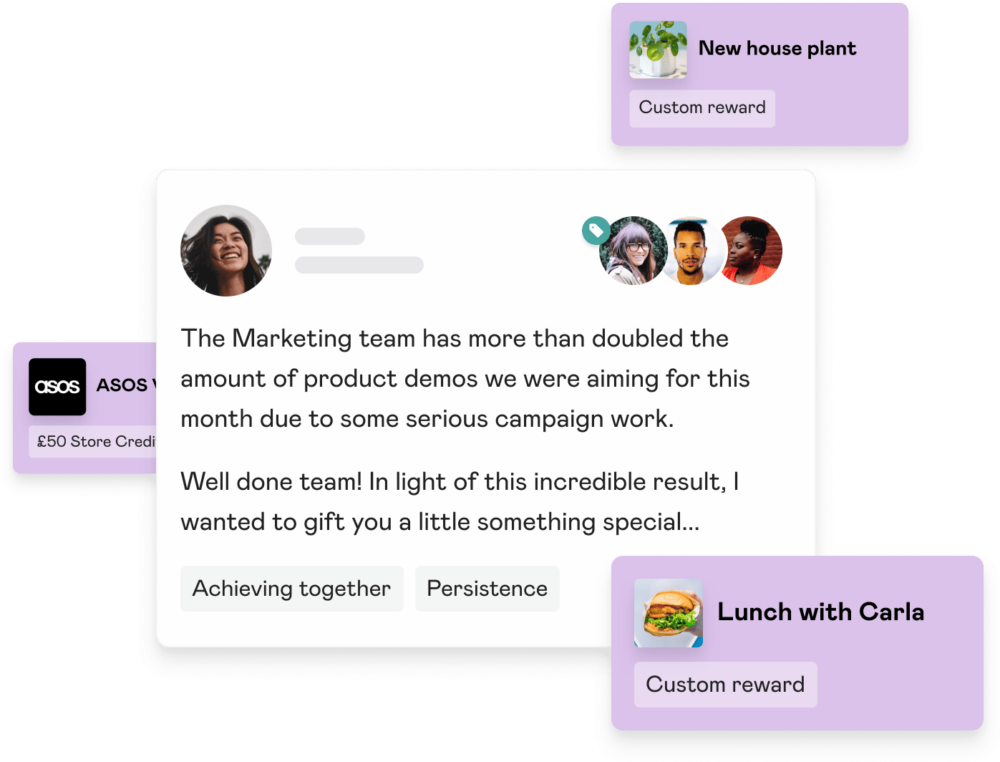 Why we love this employee recognition program: It's designed for easy adoption so that employees can jump in on their first day and see all of the positivity being shared – whether it's thank yous, results, or even pictures of pets. Plus, on the back end of the platform — the reporting can help identify areas of strength and weakness at your company.
Standout features:
"Boosts" is a new functionality that nudges teams to share and celebrate recognition opportunities that align with your goals, forming game-changing new habits over time. Use one of their Boost templates (like 'Weekly wins' or 'Team appreciation'), or create your own.
Everyone has a vibrant personal profile on Mo, where they can share working preferences, hobbies, and interests. Pin your favorite Moments to your personal highlights reel
Mo encourages HR and culture leaders to gather ideas directly from colleagues to improve company culture, make company-wide decisions, and work better together
Mo's Assistant tool equips your busy people leaders to create a more consistent employee experience across your company. It will give leaders key actions to improve connection, including reminders about upcoming employee occasions, prompts to appreciate a team member they haven't appreciated in a while, and reminders of which Boosts they need to respond to
Notable companies using Mo:
SHL
OVO Energy
William Hill
Interstate Hotels
Pricing options:
Starter plan starts at $2.70 per user per month
Level Up starts at $4.50 per user per month
Book a demo to learn more about custom pricing
One satisfied customer wrote the following review on Capterra:
"It has become the pivotal tool in driving and developing the culture we're trying to build. It has allowed me to deliver so much more than I could before and offer a much greater employee experience because of its functionality. It was able to absorb all previous schemes we had in place whilst offering a wealth of new ones at the same time and it's made my life so much easier."
Best for: Teams of 10 – 1,000
Cooleaf works with you to create a work environment that's rich in culture, strong on recognition, and high on employee engagement.
Its exhaustive feature list includes rewards programs, recognition modules, pulse surveys, performance incentives, employee-centered programs, and more.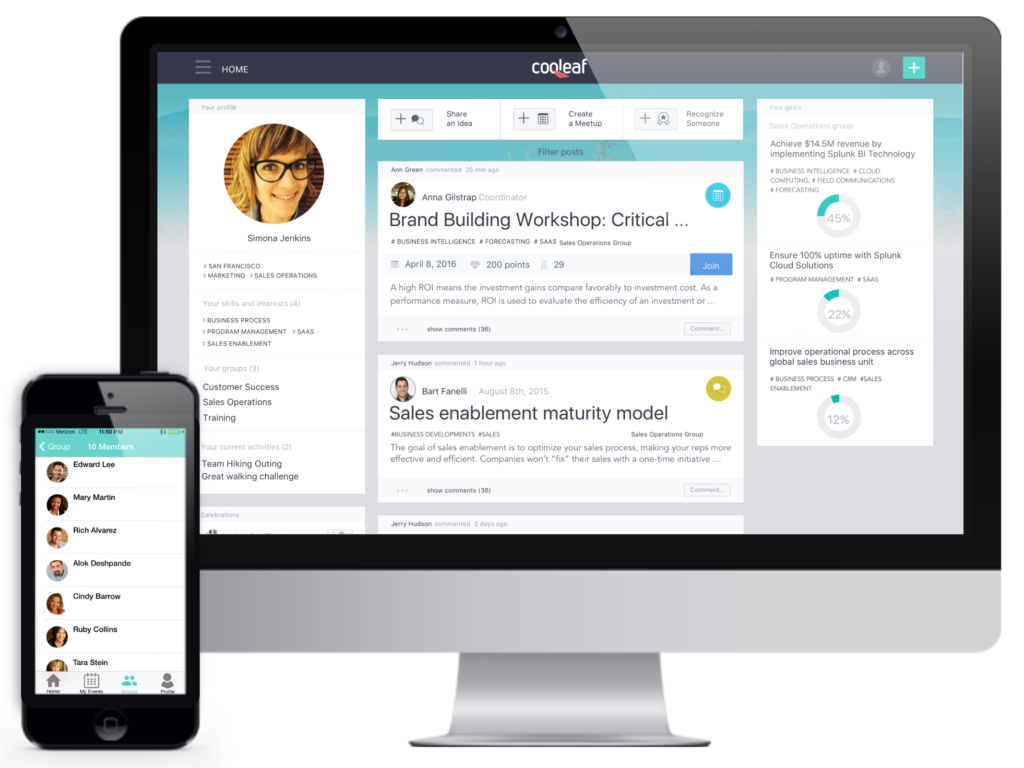 Why we love this employee recognition program: We love how Cooleaf covers the entire breadth of the employee experience, especially from an administration level. Start with goals, create your strategy, train on the platform, launch, survey, measure results, and keep checking in when you want to. When managers use this employee incentive software, there is no limit to the customization options. Rinse and tweak or rinse and repeat as needed!
Standout features:
Automate work anniversary recognition and personalize milestones with customizable rewards
Design and schedule a variety of targeted employee engagement surveys for analyzing sentiment
Create tailored employee programs covering goals such as DEI, incentivization, health and wellness, learning and development, and more
Notable companies using Cooleaf:
Acosta
NetHealth
Aprio
Georgia's Own Credit Union
Pricing options:
Here's a review of this employee recognition system from a happy customer on G2:
"Very easy to use. The UI is really good. The challenges created are so fun. This encourages employee engagement. Because of Cooleaf, it's very convenient to recognize colleagues. This, in turn, helps motivate employees as well. It's a very good forum to exchange ideas."
Best for: Teams of 200+
As a top-rated employee recognition platform on G2 and Capterra, Guusto helps leaders recognize great work and shape amazing culture through modern service awards and real-time recognition programs.
Companies can assign budgets, send gift cards, and track all gifting initiatives from a helpful command center to support frontline and office staff. Guusto also partners with the One Drop Foundation to donate one day of clean drinking water for every gift sent!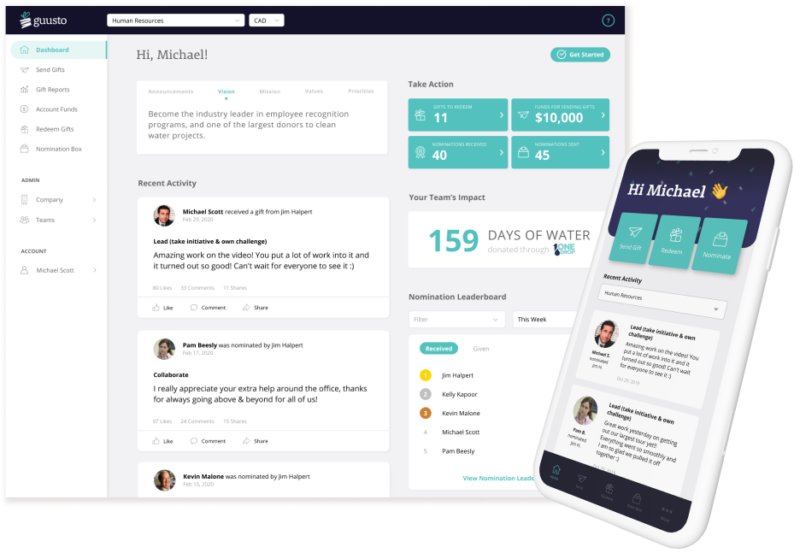 Why we love this employee recognition program: It's a gift-based recognition program that offers global reward options in 160+ countries that you know will align with employee interests. That means Guusto is not a points program. All the gifts within the platform are real dollar value with no minimums, markups, shipping, or hidden fees.
Standout features:
Send rewards with the pay-forward feature empowers recipients to pass a gift to someone else
Claim periods allow companies to recoup expenses for unused gifts
Recipients choose a gift they truly value from over 60,000 merchant locations
Notable companies using Guusto:
Harvard University
Marriot
Toronto Raptors
Pricing options:
Free: Single users just pay for rewards!
Essential: Starts from $2.25 USD per member/month
Premium: Starts from $3.50 USD per member/month
Visit the Guusto pricing page for details
Customers posting on G2.com love how easy Guusto is. Check out this glowing review: 
"How easy it is to use ! 🙂 Simple and user friendly and you can make kind gestures towards colleagues to thank their tireless efforts. Even better is the fact that you can choose what type of gift card you'd like from a few dozen partners in different areas. Payment options are pretty easy to choose from and the merchants are pretty abundant."
Best for: Teams of 10 – 50
Evergreen is the perfect employee recognition software for small businesses. This lightweight solution unifies your company recognition program and environmental purpose.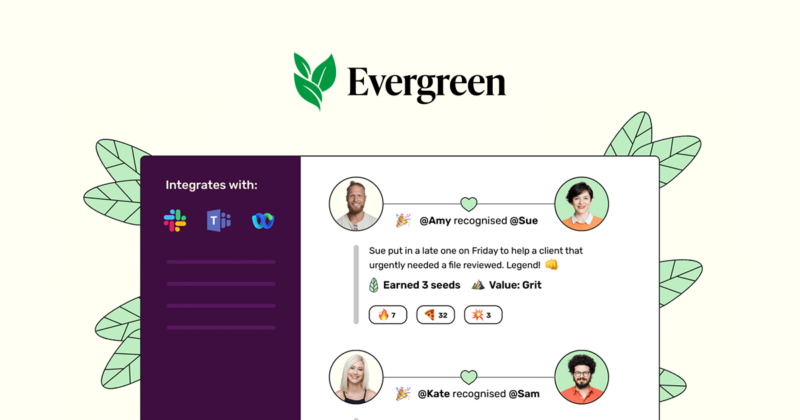 Why we love this employee recognition program: Evergreen is the only employee recognition vendor that lets your team recognize a job well done while planting trees in the process.
Standout features:
Tag company values to understand who is championing and living them
Track personal and company-wide Carbon offsets
Extensive reporting for admins and managers to help understand how the team is doing
Easily integrates your company recognition program with Slack and Microsoft Teams
Notable companies using Evergreen:
Octopus Energy
Harvard University Employees Credit Union
Coverwallet, an Aon company
Codibly
Earnest Ice Cream
Pricing options:
A Director of People Operations uses this corporate employee recognition vendor and raves about it here: 
"I love that the entire company recognition program is operated in Slack – this is where my team lives and works. It doesn't require another platform or log-in. We have SO many that this is much appreciated. From a personal standpoint, the best part of Evergreen is the focus on sustainability through tree planting. SO much better than earning points/rewards/gifts."
Best for: Teams of 5 – 50
Giftogram is your streamlined platform for tons of gift cards from tons of brands your employees love. Easily send personalized physical or virtual gift cards to reward your employees for any special occasion or achievement.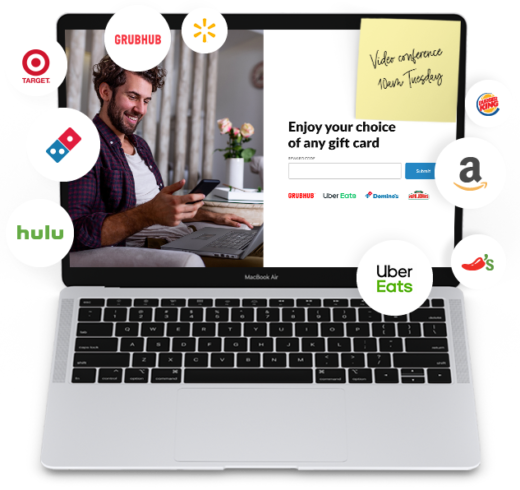 Why we love this employee recognition program: It helps you put a personal touch on the fuss-free, classic gift card.
Standout features:
Massive design library makes cards feel special
Logo upload helps you brand each gift
In-house designers can create fully custom designs
Pricing options: Giftogram charges no monthly fees and their classic Giftogram gift cards carry no cost. Visit the Giftogram pricing page for details
Best for: Teams of 25 – 100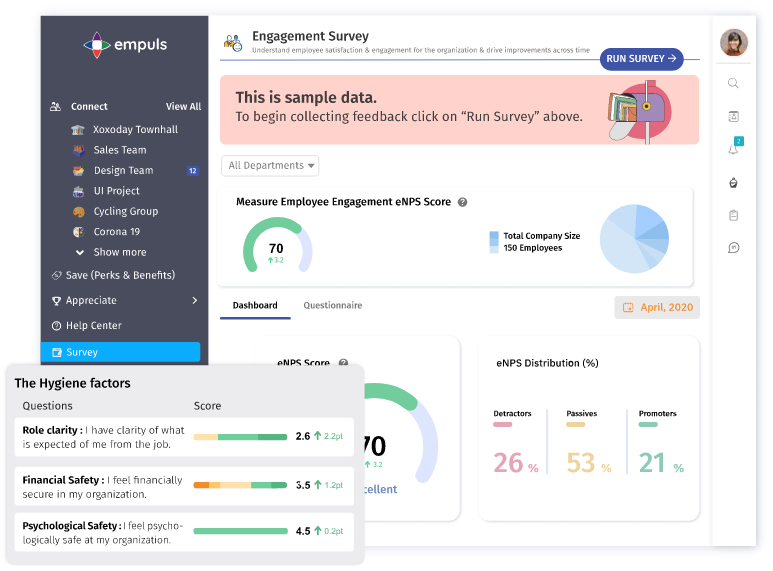 We know that HR has its hands full. Managing all their responsibilities while fostering employee engagement can be an uphill battle. Luckily, Empuls helps businesses rise to the challenge with their holistic employee engagement solution that promotes a positive company culture.
Empuls has features for workplace intranet and communication, social rewards and recognition programs, employee lifecycle surveys, and employee wellness – all in one place. This recognition app helps organizations put a cap on employee absenteeism and attrition, improves productivity, manager effectiveness, and team motivation.
Why we love this employee recognition program: It is a holistic platform for all things engagement and a great employee recognition software for global business. Offering functionality that can make it possible to build out your own culture of recognition.
Standout features:
Simple admin DIY controls for white labeling, awards, workflows, access, surveys, notifications, and more.
Research-based engagement surveys and pre-built templates can be readily used.
Readily integrates with HRIS/HCM systems, Collaboration tools, and SSO providers.
Notable companies using Empuls:
SAG-Aftra
RealPage
Evolent Health
Innovacer
Cleartrip
Pricing options:
Free Trial: 30 days
Small & Medium-sized business: $3 per user/month
Enterprise: Custom Pricing
Request a demo to learn more pricing information
One of their happy customers, RealPage, testifies how effective Empuls has been for them:
"Our employees just love the software! Many appreciations, congratulations, awards are shared almost every day. This keeps them motivated. The numerous options to choose from in the rewards catalogue – makes it even more lovable."
Best for: Teams of 100 – 1000
Bucketlist is a reward program for businesses looking to craft their company culture around rewards that employees will connect with. Rather than offering just one type of reward via gifts, redeemable points, or experiences — Bucketlist is committed to offering a variety of awards to help employees feel great about their contribution to the company.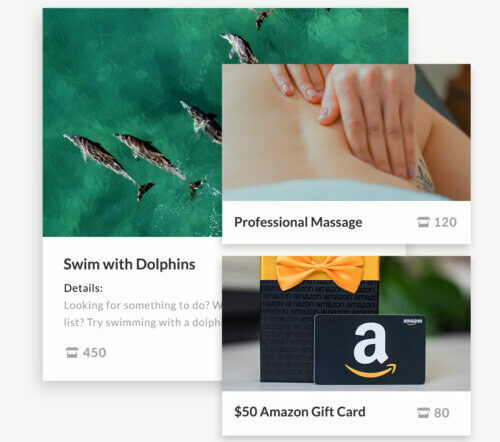 Why we love this employee recognition program: Their commitment to strengthening the connection between recognition and employee retention. In today's work landscape, employee retention tools need to offer rewards that employees actually want. Not just cookie-cutter options that don't have much value.
Standout features:
Customizable rewards make it easy to add unique options for employees. Create and share these rewards with employees with ideas like "take a Friday off" and "Lunch on the company."
They also operate other employee recognition tools, such as their productivity app, that help to motivate your team members
Setting team goals is easy and can help boost company morale when teams set and reach goals together
Notable companies using Bucketlist:
Orlando Magic
Chick-fil-A
Royal Bank of Canada
BuildDirect
Pricing options:
One happy user wrote the following review:
"Its amazing for getting to know the people within our organization and providing us with opportunities to reward them with what matter to them. We've been able to support our team members with stuff thats meaningful to them. Everything from travel, singing lessons, whale watching, volunteering and many things in-between. I find it much more fulfilling that giving someone a coffee card or something like that (although we still do those)."
Best for: Teams of 3 – 25
Tellinga makes story-centric greeting cards, each one as unique as each one of your employees. This remote work software is perfect if you're looking for sentimental gifts that employees will cherish. Tellinga will take your story and photos and turn them into illustrated masterpieces.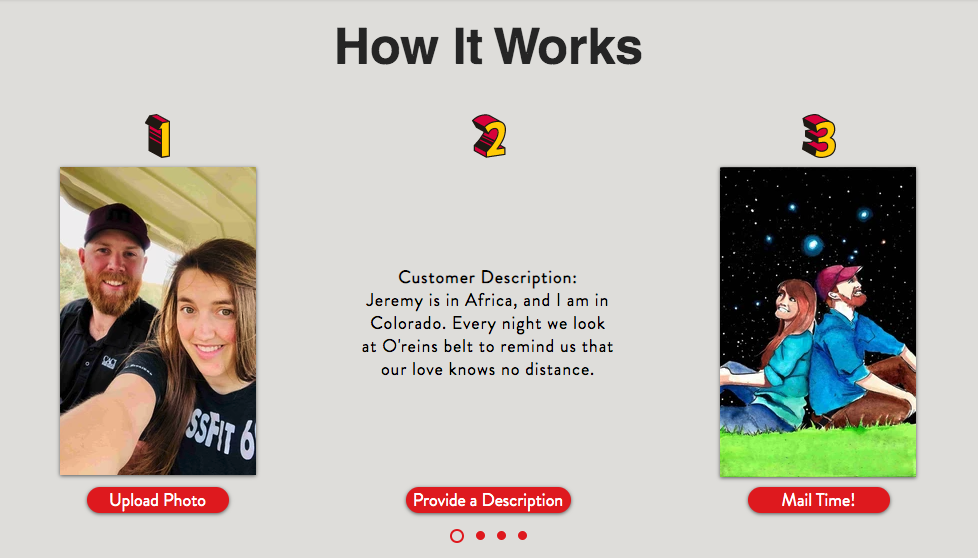 Why we love this employee recognition program: It's about as thoughtful and unique as employee recognition can get.
Standout features:
Story length options accommodate your content
On-staff artists hand-draw each story
A library of existing stories provides plenty of inspiration
Notable press on Tellinga:
Pricing options:
One Day Card: $9.99
One Week Story: $22.99
Two Week Story: $39.99
One Month Story: $69.99
Visit the Tellinga pricing page for more details
Tellinga's customers are delighted by the quality artistry of their cards. Check out this glowing review:
"I am so impressed with the quality of work these artists put out. They really took the time to read what I wanted, and then transformed it into something amazing! This is definitely a great idea for a gift, and I can't wait to see more of my own story through their detailed artwork!"
Best for: Teams of 3 – 25
HeyTaco is a Slack integration focused on verbal recognition and acts of kindness. The service gets your entire team to use a taco icon as a universal symbol of gratitude and props. Employees can hand out as many tacos as needed to acknowledge someone awesome. Emojis and little rewards are just another example of employee recognition benefitting from a remote or hybrid workforce.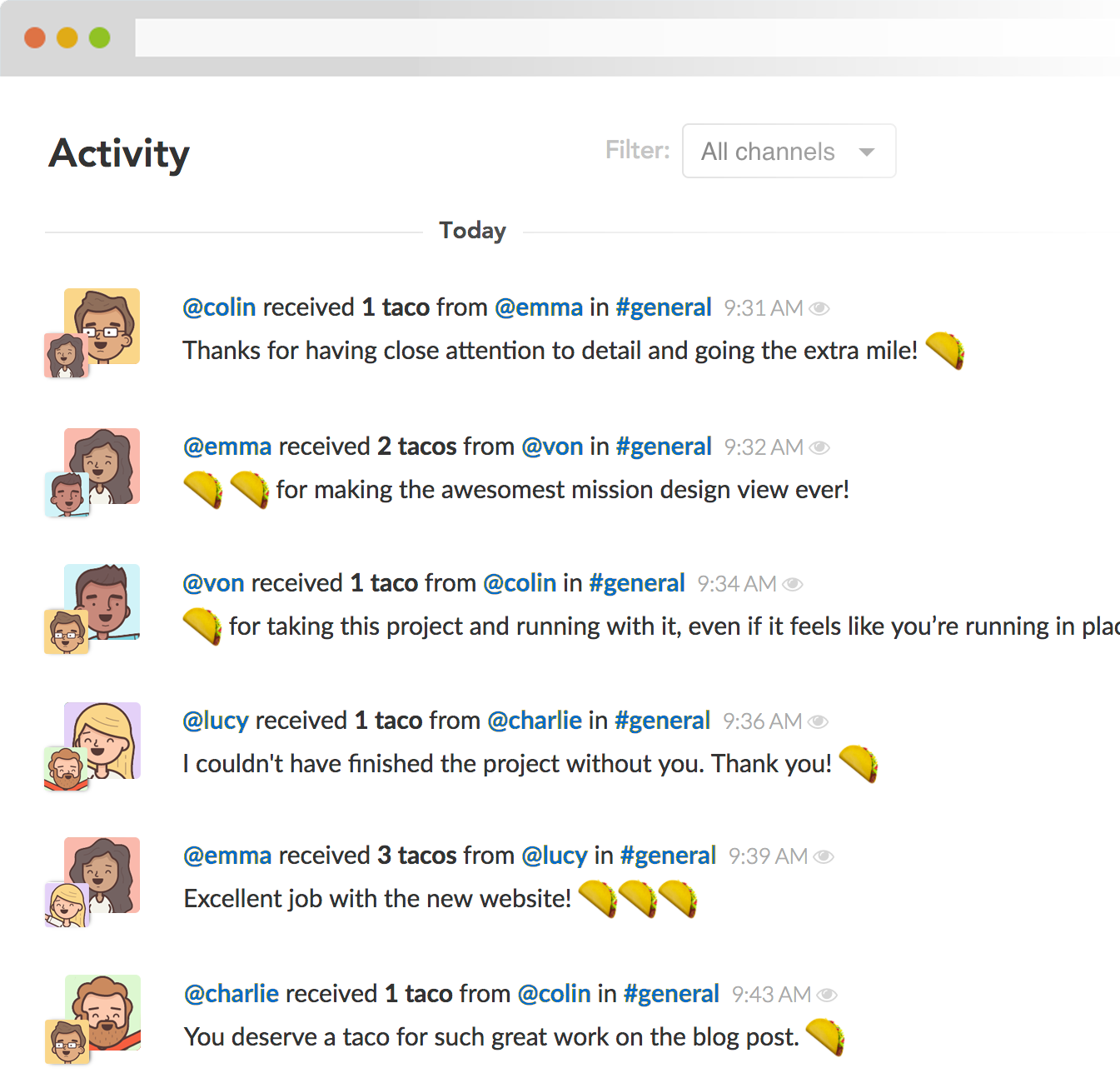 Why we love this employee recognition program: It focuses on the powerful relationship-developing aspect of recognition.
Standout features:
Taco "budget" gives everyone plenty of props to hand out
Gift unlock feature spotlights extra-special achievements
The team reward feature lets users turn in tacos for custom activities and treats
Notable companies using HeyTaco:
Boys and Girls Club of Hood County
Shopathome
Pricing options:
Team and Workspace: $3 per person per month
Enterprise: Price dependent on needs
Visit the HeyTaco pricing page for details
Reviewers love how HeyTaco provides immediate feedback:
"HeyTaco allows me to give my coworkers a small token (well, up to five small tokens) of gratitude in coordination with the event in which they earned it. This is immediate feedback. No more waiting for peer reviews (that may not even occur), or losing track of reasons to thank them."
Best for: Teams of 500+
Fond makes company-wide recognition easier than ever. With a social feed that can be accessed from any device, any time, anywhere, this employee reward system supports virtual, global recognition for diverse teams. Plus, users have access to a massive catalog of rewards and exclusive discounts all over the world.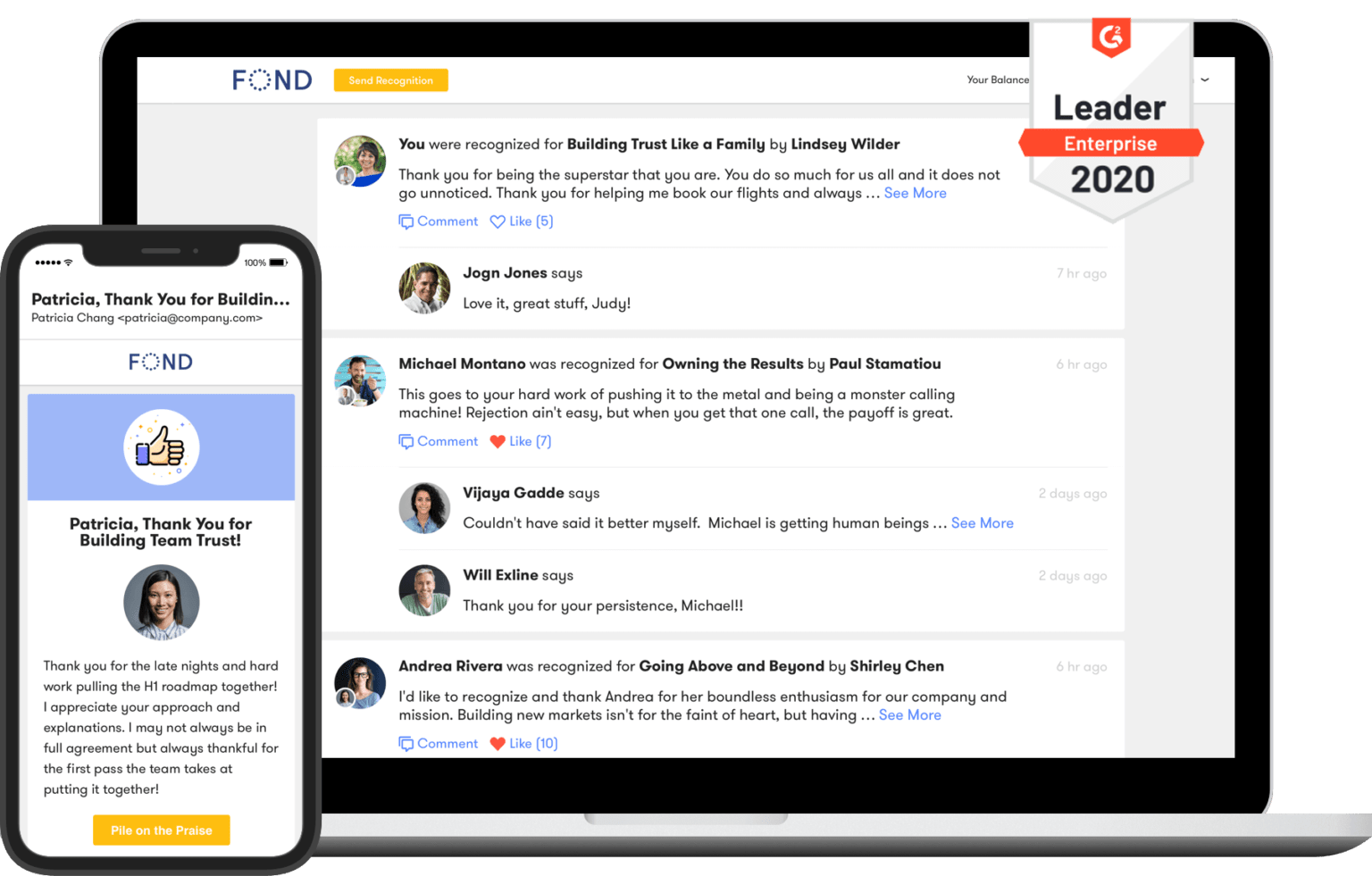 Why we love this employee recognition program: It supports a unified company culture that transcends different offices, countries, and continents through gratitude.
Standout features:
Cost of living adjustments, language translations, and an international rewards catalog to support global workforces
Detailed analytics that offers managers deep behavioral and budgetary insights that can help better support employees
Notable companies using Fond:
Visa
Salesforce
Lyft
WW International
Hard Rock
Pricing options: Request a demo with Fond to get more information about pricing
On G2.com, a reviewer comments on the value Fond provides across program administration, positively enabling managers, and effectively showcasing employee accomplishments:
For a small company, this is simply a great way to streamline recognition and rewards. But for a larger company, Fond would be hugely beneficial. It allows management to spotlight accomplishments and thank employees, for the whole company to see.
Best for: Teams of 500+
First and foremost, Kudos is designed to enhance company culture and build meaningful relationships. This company culture software provides a one-stop shop for recognition, communication, feedback, and overall camaraderie. Employees use Kudos to come together, celebrate epic achievements, or simply offer words of thanks.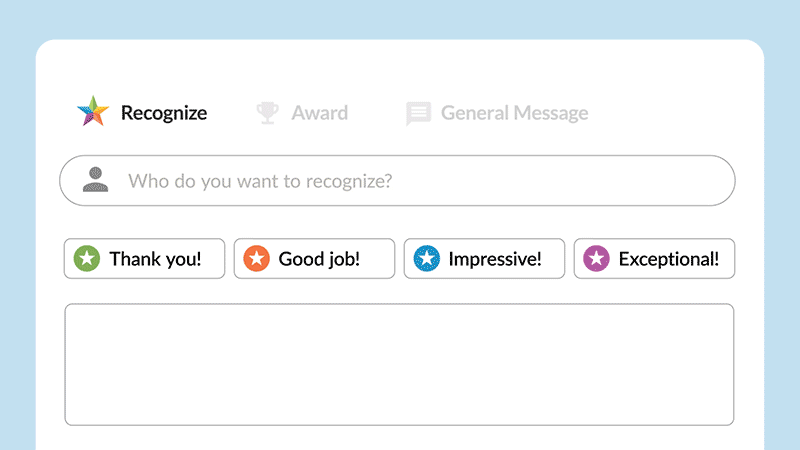 Why we love this employee recognition program: It helps foster a lasting culture of gratitude.
Standout features:
Private and public feedback options promote participation and honesty
Video options make recognition even more meaningful
Notable companies using Kudos:
Make-A-Wish
DHL
Chewy
Meals on Wheels
Kronos
Pricing options:
Kudos Basic: Price available on request
Kudos Plus: Price available on request
Kudos Enterprise: Price available on request
Visit the Kudos plan page to request details
This review from G2.com illustrates what makes Kudos so special:
"Kudos is an amazing tool that brings coworkers together. By giving someone Kudos I acknowledge the impact they made, whether it be to a customer, another coworker, or myself. Kudos facilitates having a great working environment by giving people an easy way to show appreciation between coworkers, Getting rewards for the Kudos I have earned is delightful, and only further entices me to earn more Kudos, and thus be a better coworker."
Best for: Teams of 3 – 50
Bonfyre is a one-touch platform for communications, recognition, idea exchange, and even event management. By giving employees what they need to connect, Bonfyre aims to enhance the holistic employee experience.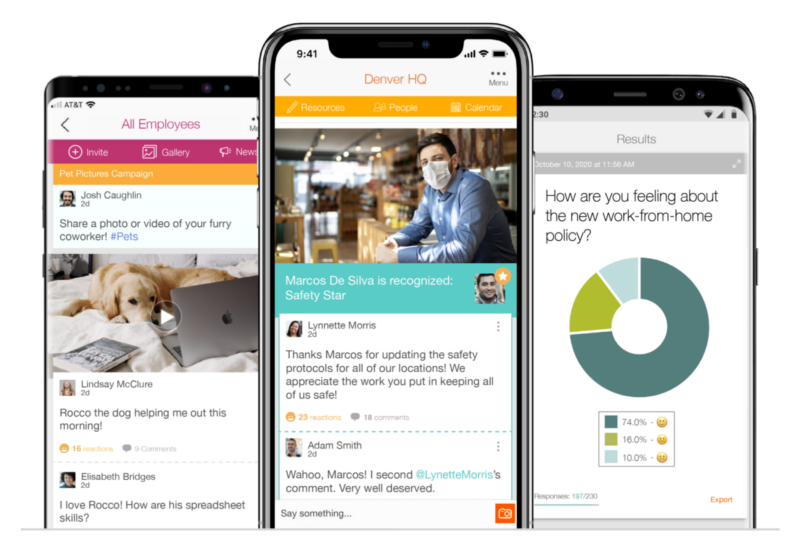 Why we love this employee recognition program: The events integration adds engagement value away from the desk.
Standout features:
Live polling for events and speakers
Quick polls produce valuable feedback fast
Broadcast feature gets your key messages noticed
Notable companies using Bonfyre:
Commerce Bank
Marriott
Southwest
Teach for America
Pricing options: Request a quote on Bonfyre's pricing page
Here's what users love about Bonfyre:
"Bonfyre" is a great social networking app that allows you to share your photos and videos, as well as group chat with what you're doing and who you're doing it with. It's simply picture messaging that ties in with how you live your life: one moment at a time."
Best for: Teams of 3 – 25
The Bravo platform aims to optimize, as well as enable, employee recognition. An intelligent interface offers suggestions for who to recognize and tips for making the most impact through your recognition.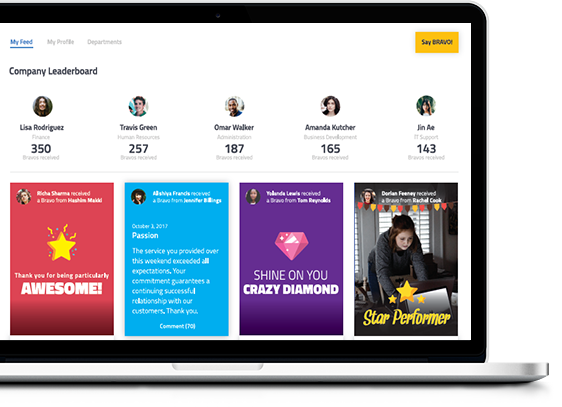 Why we love this employee recognition program: This social recognition software tool helps everyone learn how to provide truly meaningful recognition.
Standout features:
Bravo lens helps employees snap pictures of recognized employees in action
Augmented writing helps everyone best craft recognition messages
Machine learning algorithm provides recognition suggestions based on emails and other interactions
Pricing options: Request more information on Bravo's get-in-touch page
One reviewer loves how Bravo makes peer recognition easy:
"It's maintaining proper data of all my company members, I can easily select the peer whom I want to appreciate, we can choose recognition from multiple categories."
Best for: Teams of 200+
Blueboard is the world's top all-in-one experiential rewards and recognition platform that enables companies to recognize their employees at scale. They make it easy to quickly send employees unique and personalized in-home or out-in-the-world experiences for anniversary awards, employee referrals, spot recognition, sales incentives, President's Club, and more.
Additionally, Blueboard's employee rewards program is paired with a member of the Blueboard Concierge team, who personally handles all logistics and details necessary for them to fully enjoy their experience. Talk about service!
Why we love this employee recognition program: This corporate wellness software is a high-value, lower-frequency platform that consists of a native catalog with a worldwide selection of experiences across 12 major categories to wow your employees and help you build a strong culture of recognition.
Standout features:
The dedicated Concierge Team provides high-end, white-glove service to help employees pick meaningful and personalized experiences
A hands-on client success team helps companies develop successful recognition programs
Experiential wellness incentives bring added health benefits
Encourages employees to create unforgettable memories that are bucket-list-worthy
Notable companies using Blueboard:
Salesforce.org
GoPro
Boeing
Guidewire
Pricing options: Request a demo to get custom pricing
Blueboard users appreciate how the team takes care of all the details. Check out this glowing review:
"Great customer service. Fast, friendly account managers. Makes it very easy. We simply send the reward and Blueboard takes care of everything else. If you're doing a big batch of rewards at the same time, Blueboard can help with a bulk import."
Best for: Teams of 200+
The Reward Gateway platform helps companies incentivize positive behaviors with the aim of cultivating long-term business growth and solid relationships. By facilitating behavior-based awards, Reward Gateway empowers employees to better understand company values and expectations.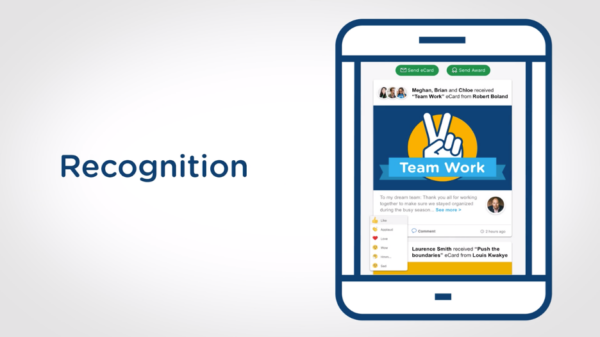 Why we love this employee recognition program: Behavior-based rewards help boost employee-employer harmony.
Standout features:
Team challenges provide healthy competition
Machine learning technology provides specific recommendations
Team-, location-, and role-based analytics point out trends
Notable companies using Reward Gateway:
Discovery Channel
Pepsi
Accenture
Nexus
Peoplecare
Pricing options: Request a demo to learn more about Reward Gateway's pricing structure
Here's what one reviewer likes best about Reward Gateway:
"We are really enjoying using this (the recognition tool). With multiple locations and staff so spread out, it's difficult to help them feel like they are a part of our organization. This has helped our staff become more unified."
Best for: Teams of 500+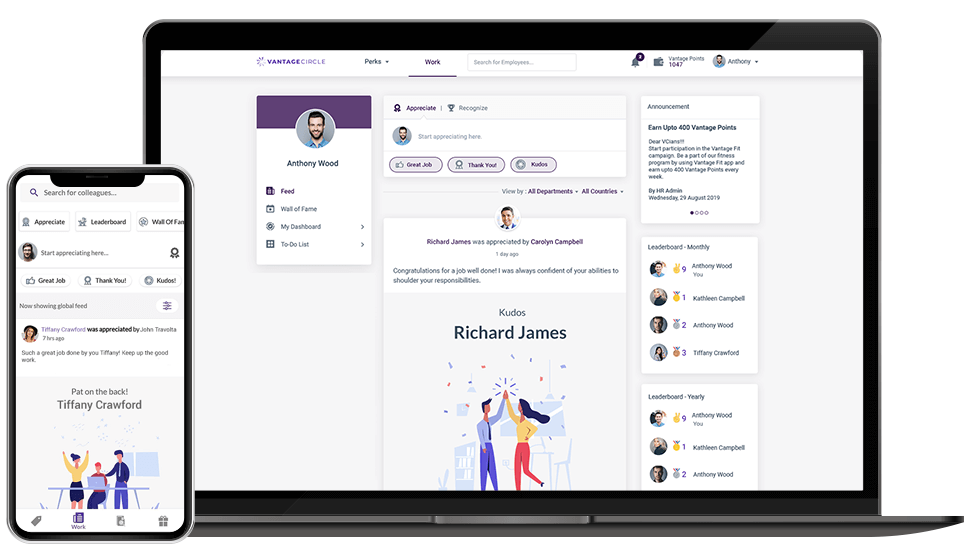 Vantage Circle is a one-stop employee engagement and employee benefits platform that strives to celebrate your workforce. This comprehensive yet cost-effective solution is designed with the intent to help organizations in attracting and retain their top talents.
Why we love this employee recognition program: It comprises four different aspects of making people feel engaged in one single suite of solutions.
Standout features:
Delivers 3 seamless integrations including chat collaboration
Gift cards are available in 55+ countries
Real-time data analytics for Admins to check engagement levels
Notable companies using Vantage Circle: 
HCL
Accenture
Infosys
WIPRO
Aricent
Pricing options: Vantage Circle offers a free trial and 3 paid version plans. For any further details about this employee appreciation software, visit the Vantage Circle pricing page.
One happy user wrote the following review on G2.com:
"I appreciate this platform where the contributions of self and colleagues are recognized, which leads to self-satisfaction. Vantage Circle provides a sense of oneness in the team and improves our engagement".
Best for: Teams of 3 – 25
Credly is a digital credentialing platform companies can use to celebrate employees for their demonstrated skills and talents. Teams can create their own digital credentials and then start recognizing employees who achieve them.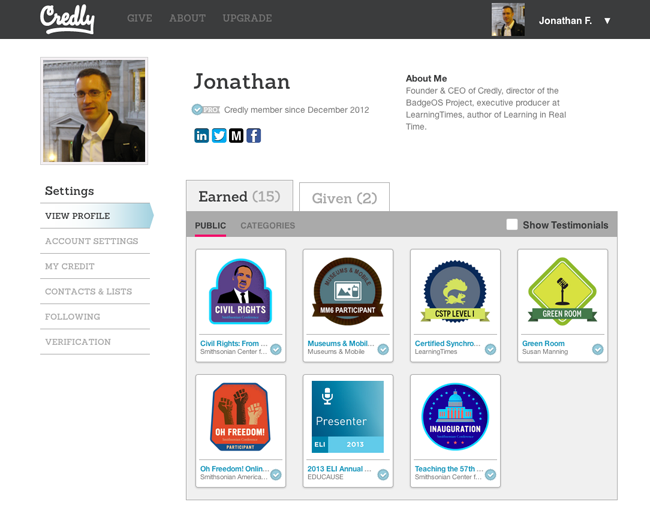 Why we love this employee recognition program: Employees will love receiving recognition for specific skills.
Standout features:
Promotion tools let employees show off their credentials on other platforms and employee recognition services
Metadata options allow users to add testimonials to their creds
Analytics pinpoint employee interests as well as achievements
Notable companies using Credly:
IBM
Dell
Adobe
Oracle
Pearson
Pricing options: Request information to learn more about Credly's pricing structure
This quote from a case study explains why IBM started a digital credentialing program:
"IBM will always attract the world's best and brightest. With our digital credentials program, we want to shift mindsets in our industry and make tech more diverse and inclusive. We want to bring in people with non-traditional backgrounds, attract people re-entering the workforce or relaunching their careers. We want to create more jobs for people where tech jobs are scarce to create a more diverse and inclusive workforce."
Expert Advice On How To Evaluate The Best Employee Recognition Software Platform For Your Company
This expert guide will outline key factors to evaluate when assessing recognition software vendors. We will provide insights on how to analyze critical capabilities like customization, user experience, analytics, integration, and customer support to ensure you choose a solution that aligns with your business goals.
You will learn best practices for implementation and how to maximize the value of your investment in a modern, flexible employee recognition program. With the right approach, you can confidently harness your new social recognition platform to motivate staff and transform your workplace. Let's dive in!
Customization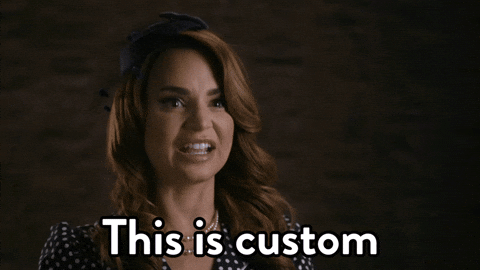 Customization capabilities should be a priority when assessing employee recognition platforms. Look for a solution that provides flexibility to tailor programs, workflows, and experiences to meet your organization's unique culture and strategic objectives.
The system should enable you to customize recognition categories, points/badges, eligibility rules, nomination workflows, rewards catalogs, and incentive types to align with your core company values.
For example, does the platform allow you to create peer-to-peer recognition programs for demonstrating core competencies or behaviors? Can you customize anniversary milestones? Evaluating the depth of configuration will set your program up to resonate with employees and reinforce your people priorities.
The right employee recognition software should also offer options for tailoring the administrator and user interfaces to match your brand. With robust customization, you can create targeted recognition initiatives that motivate behaviors, improve retention, and better support your people.
Some recommended questions on customization to ask the employee recognition software vendors you are evaluating:
What options do you provide to customize recognition categories and eligibility rules? Can these be aligned to our core values and competencies?
How much flexibility is there to tailor the nomination workflows and approval processes? Can we model them on our existing practices?
To what extent can we configure the rewards catalog and incentive types, including point/badge schemas? Is there an API to integrate our own rewards?
Can you walk me through examples of how current clients have customized their programs for culture fit and business objectives?
How can we customize the administrator interface and employee user experience to match our branding and style guidelines?
What level of access do we have to configure workflows, rules, and customize without relying on vendor services?
Analytics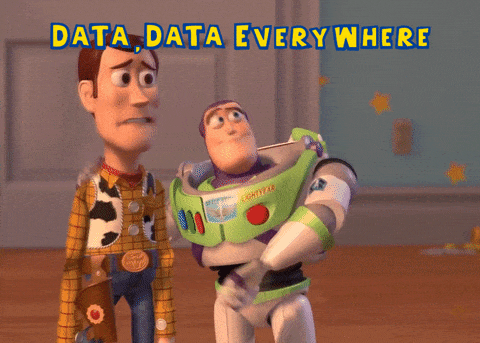 Robust analytics should be a core pillar of any recognition software under consideration. Look for a solution that goes beyond surface-level reporting and provides actionable insights into program performance, employee engagement, ROI, and optimization opportunities.
Request demos showing analytic capabilities like recognition trends, participation metrics, redemption rates, nomination funnels, badge achievement, tenure milestones reached, and segmentation by demographic, location, or department. The system should enable you to quantify the business impact of recognition through integrations with HRIS and talent outcomes data.
Evaluate self-service dashboards for administrators versus analyst-level tools to slice data and uncover drivers. Advanced machine learning algorithms that detect useful trends and correlations to provide a competitive edge. Ensure the recognition software vendor provides training resources to capitalize on analytics. With the right analytics approach, recognition leaders can move from hunches to data-driven strategies that boost adoption, engagement, and business results.
Some recommended questions on analytics to ask the employee recognition software vendors you are evaluating:
What types of standard reports and dashboards come out-of-the-box with your solution? Are they customizable?
Does your system provide real-time metrics tracking program activity and employee engagement?
What data points and analytics can be tracked related to nominations, awards, redemptions, badge achievements, etc?
Can your analytics be segmented by department, location, manager, or other attributes for targeted analysis?
Do you offer advanced analytics utilizing machine learning or algorithms to detect trends and patterns?
How can the recognition data be integrated with our HRIS system and talent metrics for correlation analysis?
What training resources are available to help administrators get the most value from your analytics tools?
Can you provide sample reports highlighting the types of visibility your analytics provide into program effectiveness and opportunities?
Is there documentation summarizing the key metrics and data points tracked across your platform?
Does your team provide any analytics services, such as insights reports, analysis, or recommendations?
User Experience

The employee and administrator experience should be a primary filter when evaluating recognition platforms. Assess the interface for intuitive navigation, easy access to key features, and a simple recognition workflow. Employees should be able to nominate peers, redeem rewards, and review achievements in just a few taps on desktop or mobile. Managers should have tools to quickly approve nominations, segment data, and run reports without extensive training.
Request hands-on demos to evaluate features like bulk approvals, notification alerts, social sharing, and peer-to-peer exchanges that drive adoption. The software should offer role-based interfaces with relevant information to empower different stakeholders.
Look for a vendor invested in continually optimizing and enhancing the UX through customer feedback and testing. An elegant yet simple user experience will lead to higher engagement, accessibility for non-desk roles, and quicker time-to-value.
Some recommended questions on user experience to ask the employee recognition software vendors you are evaluating:
Can you provide a demo of the employee experience on both desktop and mobile devices? How intuitive is the nomination and redemption process?
What training resources are available for employees learning the software? How simple is it for new users?
How does your interface prominently display recognition news, leaderboards, and achievements to drive engagement?
What is the manager experience like for approving nominations and accessing reports? Is it easy to use with minimal training?
How often do you solicit customer feedback and user testing to optimize and enhance the interface?
Do you offer role-based interfaces to surface relevant information for employees, managers, and administrators?
How does the platform accommodate accessing recognition on-the-go for deskless or frontline workers?
What options are available for customizing the employee experience interface to match our branding and style guidelines?
Is social sharing of accomplishments and peer-to-peer recognition seamlessly built into the user experience?
Does the platform offer native integrations with collaborative tools like Slack or Teams for easy access?
Integrations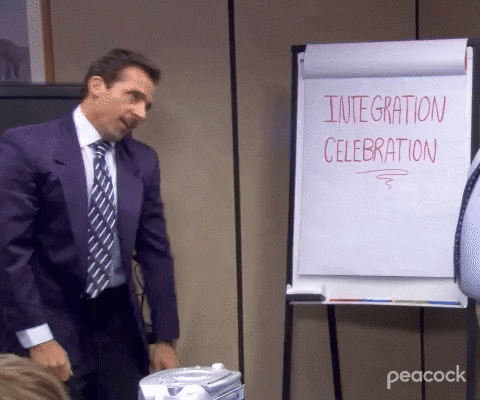 Seamless integrations should be a priority checklist item when reviewing recognition platforms. Given the solutions companies already have in place, it's vital to assess the vendor's approach to integrating with HCM systems, communication tools, and business intelligence platforms.
Key areas to explore include: single sign-on, data synchronization with core HRIS, linking recognition to performance metrics, notifications via email/chat apps, and analytics dashboard consolidation. Evaluate the breadth of turnkey integrations as well as extensibility through APIs and custom plugins. The software should allow you to embed recognition directly into the flow of work rather than an isolated tool.
During demos, look for examples of how current clients leverage integrations to unify programs across systems and drive higher ROI. With thoughtful integrations, recognition data can contextualize talent decisions across recruitment, engagement, learning, and performance.
Some recommended questions on integrations to ask the employee recognition software vendors you are evaluating:
What is your approach to integrating with our current HRIS, performance management, and talent acquisition systems?
Do you offer turnkey integrations or single sign-on with leading platforms like Workday, SuccessFactors, ADP, etc?
Can recognition activity data and analytics be embedded in our external HR dashboards and reporting tools?
What options exist for syncing user profiles, organization data, and achievements with our HRIS in real time?
Do you have APIs and SDKs to build custom integrations with our unique systems and apps?
How can recognition milestones trigger notifications and alerts through email, Slack, Microsoft Teams, etc?
Do you have existing integrations with employee engagement survey tools we utilize?
How can we embed peer-to-peer recognition or redemptions directly within our intranet portal?
What support and services do you provide to guide clients on integration strategy and implementation?
Can you provide examples of how current customers are leveraging your integrations to unify systems?
Pricing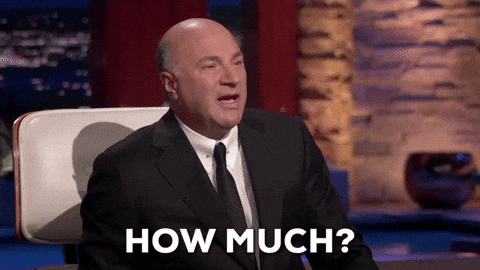 Pricing models and total cost projections should be a key part of your recognition software evaluation process. Vendors may offer licenses based on employee counts, program usage, or platform features. Review baseline pricing, discounts for multi-year contracts, and potential add-on fees.
Consider expenses beyond the licenses like implementation services, extensive training requirements, and change management support. Compare the overall value delivered against the investments – instead of just upfront costs.
Some vendors provide unlimited expert guidance and best practice resources as part of the base subscription. Request total cost of ownership estimates from shortlisted recognition vendors to model different program approaches. But avoid over customizing early on – focus on foundational components first. Screen for vendors willing to scale pricing as your employee recognition program matures over time.
With clear budget impact projections, you can invest smartly in a solution positioned to elevate the employee experience and demonstrate clear ROI.
Some recommended questions on pricing to ask the employee recognition software vendors you are evaluating:
What are your licensing fees based on – per user, program usage, features? Are there minimum commitments required?
Do you offer pricing tiers based on company size or program maturity?
What discounts are available for annual or multi-year contract commitments?
Are there any costs excluded from license fees like additional training, support, custom integrations etc?
What implementation services do you offer and what are the costs?
What ongoing access do we have to customer service, education resources, advisors, or communities?
Can you provide a sample total cost of ownership estimate based on our company size and projected program design?
Do you offer the ability to start with foundational recognition components and scale up services over time?
How do you help determine the appropriate level of customization during implementation to meet our budget?
Do you offer any budgeting support or tools to model different program options and their costs?
Are there opportunities to adjust subscriptions down the line if our recognition program evolves or headcount decreases?
What pricing resources like ROI calculators or templates are available to build our business case?
People Also Ask These Questions About Employee Recognition Software
Q: What are the steps to creating a good employee recognition program?
A: Creating a good employee recognition program that people will actually use involves the following steps:
Step 1: Define the purpose – What is the purpose of the employee recognition program you are starting? Is it to improve employee engagement? Are you experiencing low employee morale? The first step to any good recognition program is defining your "why" and the business outcome you are looking to improve. Having a clear purpose will help guide the design of the rewards program.
Step 2: Determine the criteria – Establish clear criteria for when to use your social recognition program. This can include meeting performance goals, exceeding expectations, contributing to team success, overall company goals, or demonstrating exceptional customer service.
Step 3: Decide on the rewards – Choose the appropriate employee rewards platform that aligns with your business purpose and criteria. Rewards can range from monetary incentives and gift cards to non-monetary rewards such as extra time off or public recognition.
Step 4: Develop the process – Develop an easy-to-understand and transparent process for employees to be nominated and selected for recognition. This can include nomination forms, a selection committee, or a point-based recognition system.
Step 5: Launch the program – Introduce the recognition program to employees and communicate the purpose, criteria, and rewards available. Ensure that all employees have access to information about the recognition program and how to participate.
Step 6: Monitor and evaluate – Regularly monitor and evaluate your employee recognition platform's effectiveness to ensure it is achieving its intended purpose. Solicit anonymous feedback from employees and make adjustments as needed.
Use these steps as a blueprint for you to create a successful employee recognition program that promotes a positive work culture and motivates employees to perform at their best.
Q: What is employee recognition software?
A: Employee recognition software is a technology that helps you manage abstract human concepts—like employee satisfaction and relationships—with as much purpose and efficiency as you use to manage project deadlines and sales goals. This type of software helps companies provide feedback strategically, consistently, and measurably.
Q: How do I get company buy-in for employee recognition software?
A: Get company buy-in for employee recognition software by telling leadership about amazing reporting features and telling employees about usability. Management will love using reporting features to link recognition to goals and ROI. Employees will love easily providing meaningful feedback. Use all the information and bullet points in this roundup to start your pitch.
Q: What do I need to do to get started with rewards software for employees?
A: To get started with rewards software for employees, you'll need to consider your budget, your program goals, and your employees' technology preferences. Keeping all these factors in mind, you can browse a list of rewards software options and pick an option that best fits your team and your goals.
Q: How do I measure the success of my employee recognition platform?
A: You can measure the success of your employee recognition platform in several different ways: direct feedback, quick polls, the ratio of adoption, platform usage rate, reward redemption rate, influence on job performance, and so much more. Most available employee recognition platforms have robust tracking and analytics in place. Once you establish your key metrics, your program success should be a breeze to evaluate.
Q: Are there free employee recognition software?
A: There are plenty of free employee recognition software options available that still boast a variety of useful features. Browse this list to find software with free plans.
Q: How does an employee recognition platform help with employee engagement?
A: An employee recognition platform can help with employee engagement by making it easier for employees to get and also review the feedback they need. These platforms empower employees to get more feedback than they've ever received before. This visibility removes doubt and uncertainty, helping employees engage deeply in pursuing crystal-clear goals and trajectories.
Q: Does software for employee recognition really work?
A: Employee recognition software works for many companies because it helps them provide strategic, consistent, and measurable feedback. Even companies with strong casual recognition cultures can benefit from software that provides a framework and platform for managing abstract, but incredibly important, work concepts, such as satisfaction, happiness, and camaraderie.
Q: Can a peer-to-peer recognition platform improve company culture?
A: A peer-to-peer recognition platform can improve company culture by fostering goodwill, accountability, collaboration, and so much more. Consider how it feels each time you receive a compliment from a colleague. Recognition platforms help employees feel those positive feelings on a daily basis.
Q: What makes good peer-to-peer recognition software?
A: Good peer-to-peer recognition software will be easy for employees of all technological skill levels to use and adopt. Software that incorporates social sharing features helps increase program adoption and buzz. Browse features for a variety of recognition software here.
Q: How many hours a week will it take to manage an employee recognition platform?
A: Most employee recognition platforms manage themselves; after an administrator completes the initial setup, organic participation should flourish with little hands-on management. The specific hours it takes to manage an engagement platform will ultimately depend on the platform you choose and how involved you wish to get in pulling reports and studying analytics.
Q: How do remote employees benefit from peer-to-peer recognition software?
A: Remote employees benefit from peer to peer recognition software that makes them feel more connected. Remote employees may feel disconnected or isolated, but even just a few kind words can help them remember they're valued members of a team.