Millennials want more than a paycheck, and employers have noticed. By offering everything from office snack delivery to paid trips to Mexico, employers are responding to millennial culture and the competitive job market. Let's face it—millennials live in "Perk Nation," and employers can either join in or lose out on top talent.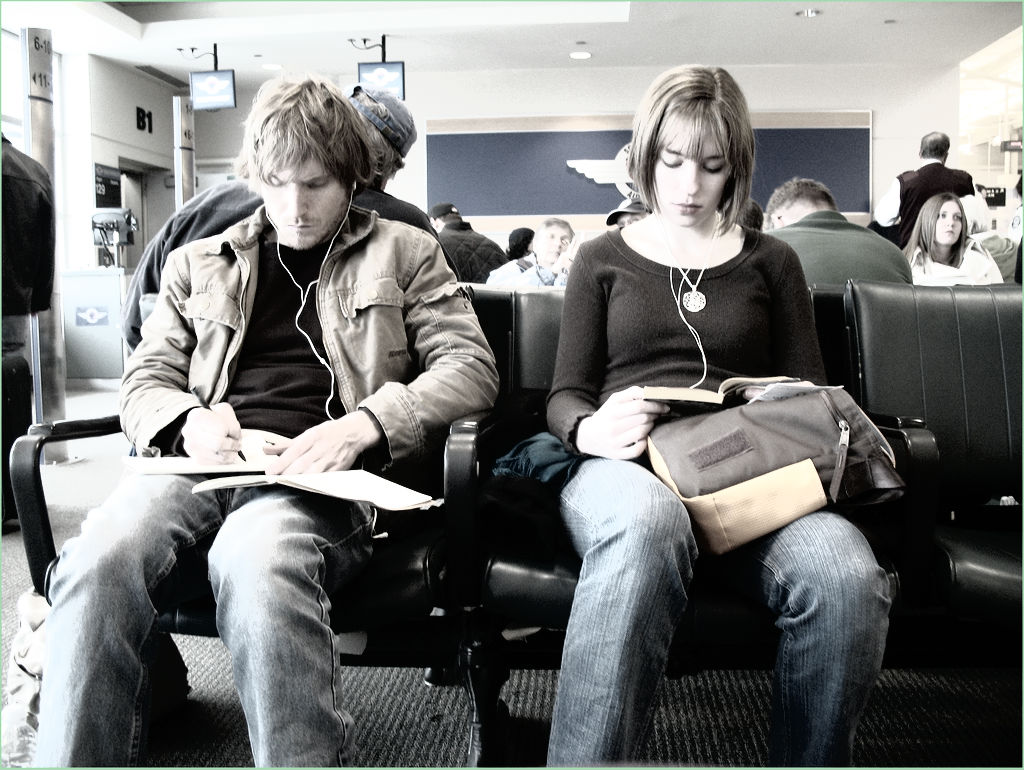 Photo belongs to TheeErin via Flickr's Creative Commons License – Photo has been through a filter because…well, let's face it, I'm a millennial & that's what we do.
First, a primer on millennials:
Want to become a better professional in just 5 minutes?
Portrait of a Millennial
Millennials are:
Born between the early 1980s to early 2000s
Self-empowered, impatient and careful with their money: "If a generation had a mantra, 'my way, right away, why pay?' would fit Millennials perfectly" – Excerpted from Invisible: How Millennials are Changing the Way We Sell. © T. Scott Gross 2012
"Digital Natives" – meaning, they didn't have to adapt to technology; instead, they were raised with it
Distrustful of business, but more optimistic than any other generation
Millennials in the Office: They Want Perks & Purpose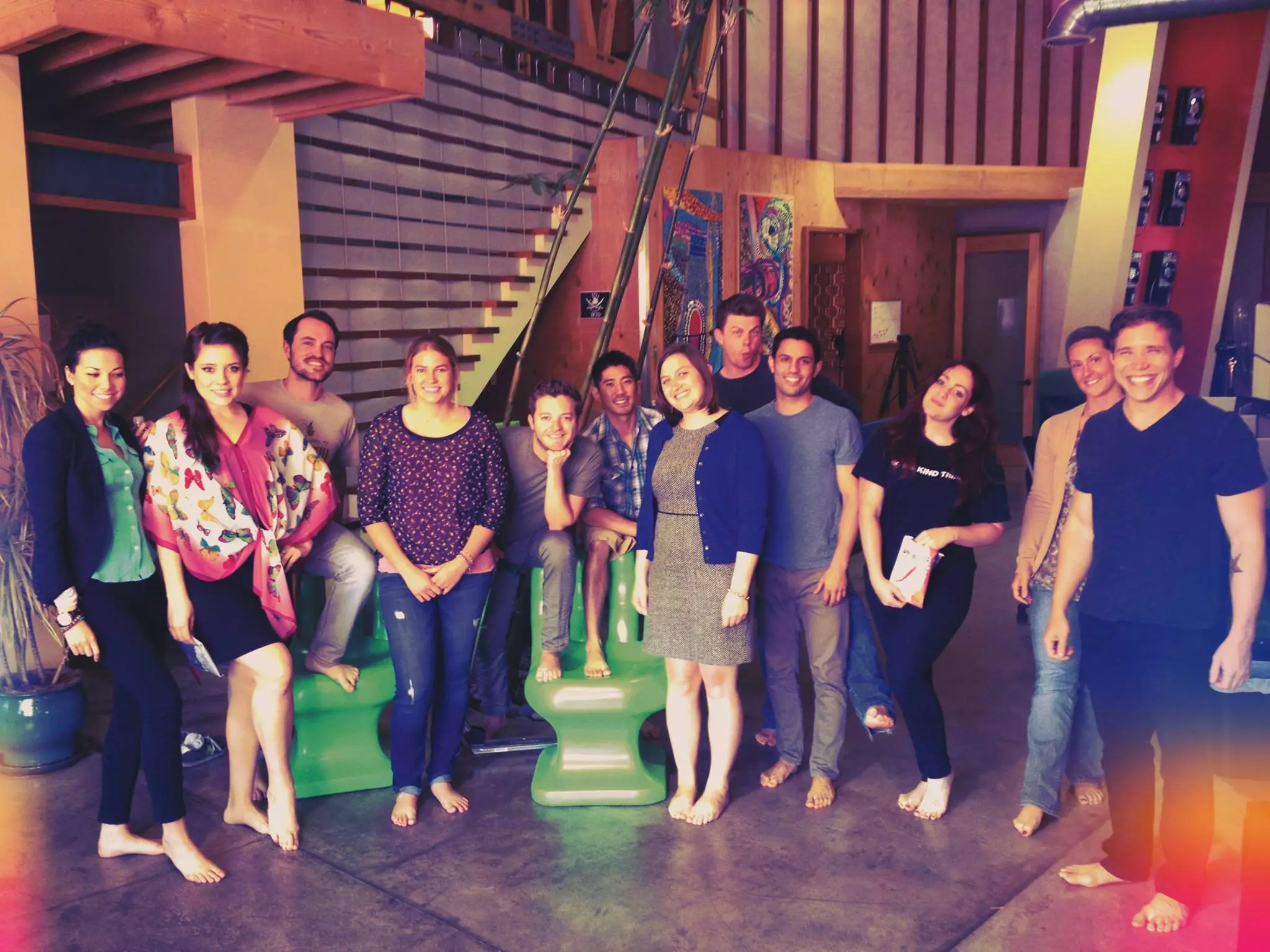 Recent studies suggest that a huge proportion of workers spend their days wishing they were somewhere else. Gallup's 2013 State of the Global Workplace Report found that fewer than 1 in 3 American workers feels engaged at work
Millennials want office perks like office snack delivery, an onsite gym, flextime, massages and more
Millennials are driven by purpose, with 84% of them seeking purposeful work, according to Aaron Hurst, entrepreneur and author of the new book, The Purpose Economy
Millennials will represent 75% of the workforce by 2025
What Are Perks?
It may seem silly to define this term, but for the sake of clarity, a "perk" can be either a tangible or intangible benefit conferred to employees by their employer. Unlike traditional benefits like health insurance and 401k matching, "perks" are less formal, can be sporadic and can be contingent on company performance. Before the economy collapsed, perks were benefits offered in addition to traditional benefits. However, as we'll discuss later on, these are also used in place of health insurance, especially at start-up companies.
Companies like Google, Yahoo! and Facebook have become notorious for their perks, with Google, offering free meals cooked in a cafeteria by a chef, $12,000 in tuition reimbursement and more, for example.
However, millennials don't need to land a job at Google to score awesome perks, and companies don't need to have the big budgets that the Googles and Facebooks of the world have to offer these perks either. Many companies have tapped into their millennial spirit (if they're not already millennials; though, take a look at most tech start-ups, and you'll see a millennial at its helm) and have found creative ways to entice millennial talent to join the team and stay on it—without having to spend big bucks.
Here is a small sampling of the perks offered by range of companies both big and small:
Good Food:
ONTRAPORT offers its employees their choice of two daily breakfasts, including a breakfast burrito bar, daily lunch, including a salad bar, and daily healthy snack delivery and press juiced
Scorebig.com offer its employees a monthly healthy snack delivery service
Other companies offer more traditional food fare with Doughnut Day Thursdays at shopkeep.com, Pizza Fridays at overit.com, a never-ending cereal bar at Moz.com and a 24-7 on-tap keg at apartmentlist.com
Healthy Lifestyle Encouragement:
Konnect PR offers employees two free spin/yoga classes per week per employee and monthly in-office massages
Angie's List offers its employees 40 different wellness programs and a mediation and napping room
Zco offers employees a badminton court and lessons, in addition to pilates, yoga and Insanity trainers throughout the week
Out-of-office Adventure & Vacation
Expensify takes their entire team to an exotic location each year for 30 days.
Arment Dietrich offers its employees unlimited vacation
Capterra offers its employees a paid five-week "sabbatical" every five years
Purpose-filled Paid Time Off
ZinePak, Cigna and the Carlyle Group offer their employees paid time-off to volunteer
The Business Case for Perks
There is a business case to be made for offering perks. Many of the companies surveyed for this article report that offering perks is both a recruiting and retention strategy that also leads to happier employees. It may also be specifically necessary for companies where the stress-level is high, either always or intermittently.
For example, the field of public relations typically ranks in the top six of the most stressful industries/careers [see here]. To counteract the stress, many agencies offer their employees a laundry list of perks.
"Public Relations is, generally speaking, a pretty intense field. It requires working long hours, dealing with a ton of contacts (both media and clients) often times in a chaotic, fast-paced environment, " said Sabina Gault, CEO of Los-Angeles-based Konnect PR. "Because of all of this, we see perks as being an additional way to say thank you, encouraging long term commitment from employees and attracting potential employees. We have found amazing quality people and want them to be happy and stay with our company as long as possible."
For BloomNation, a Los-Angeles-based company known as the "Etsy for flowers," there are specific times throughout the year when business is more hectic than usual (Valentine's Day, for example), so co-founder David Daneshgar reports that he uses perks to keep up the esprit de corps. Typical Valentine's Day week perks include three meals every day of the week as well as visits from a masseuse.
Companies that give paid time-off to volunteer find it serves as both an altruistic and business-smart strategy. According to Doing Good is Good for You: 2013 Health and Volunteering Study from UnitedHealth Group, 78% of people surveyed who volunteered in the last year reported lower stress levels, and 76% say that volunteering has made them feel healthier.
If perks can increase employee retention, assist in recruiting top talent and improve employee health, they can potentially generate a lot of ROI. That said, not all perks are created equally and some just make more sense then others. For example, office snack delivery is a fast-growing segment amongst offices looking to please millennials.
Where Perk Nation & Snack Nation Collide
Millennials live on the go—many work long hours, have multiple jobs and simply don't have time to prepare meals, so they snack both between meals and for meals.
As Sean Kelly, CEO of Snacknation.com, and a millennial himself, said in a Bloomberg Businessweek article: "My employees know I can sustain myself on nothing but snacks. We need to accept snacking and make sure we're eating the right snacks rather than this absolute crap that has been stacking the grocery aisles for decades. A lot of people say, 'If you're not having a whole meal, that's not a good thing.' That's a misconception."
Because the millennial workforce is more likely to have flexible schedules (see ROWE section below), many offices are turning to office snack delivery services to provide their talent with around-the-clock healthful snacks. Food-based perks are the most consistent perk I've found in my research. It's partially a response to millennials' love for convenience and partially a necessity—with employees working longer hours, they simply need food to keep working.
For example, Scorebig.com, a ticketing office based in Hollywood, CA, recently signed up for Snacknation.com, our healthy office snack delivery service, to provide its largely-millennial employee network with around-the-clock healthful snacks.
The Rise of ROWE (Results-Only Work Environment) & Time Off
Many companies have realized that the standard 9-5 corporate culture can actually be a productivity-killer. Taking its place is the "ROWE" (Results-Only Work Environment) culture where employees are allowed to create schedules that actually allow them to thrive in the workplace. Typically, these schedules are contingent on employees' performance, but this actually encourages a culture of trust. According to Sara Sutton Fell, CEO and Founder of FlexJobs.com, there was 32% growth in flexible jobs posted on her site between 2012 and 2013.
Many companies have realized that the standard 9-5 corporate culture can actually be a productivity-killer
Click To Tweet
"The variety of flexible jobs is astounding. We keep track of the top careers for flexible jobs based on their open job listings, and month after month, these ones rank at the top: medical & health, customer service, computer & IT, sales, administrative, writing & editing, education, nonprofit & philanthropy, and accounting & finance" said Sutton Fell.
It can be debated as to whether a flexible career is a perk for the employee or for the employer. Aside from the obvious benefit that perks can be used as recruiting or retention tools, Sutton Fell wages it allows employers to hire candidates who simply would be a better fit and who may have been ineligible for jobs where the schedule was inflexible or traditional.
"We shouldn't still be hiring people based on their ability to work arbitrarily defined hours. Today, technology allows us to work whenever and wherever. Now people who can't work traditional business hours (stay-at-home parents, people caring for sick or elderly relatives, military spouses, graduate and PhD students, people with disabilities, etc.) can be considered for jobs they're highly qualified for because flexible scheduling makes it easier for them to work."
Often working in tandem with ROWE is a flexible vacation schedule. For example, Moz offers its employees 21 days of paid vacation and gives each employee $3,000.00 to spend toward that vacation. Other companies take their cue from Netflix and Hubspot and offer unlimited vacation. One such company is Arment Dietrich, a PR and marketing company based in Chicago.
"It is a powerful recruiting tool, particularly the unlimited paid time off. It always gets people's attention," said Gini Dietrich, founder and CEO of Arment Dietrich. "The real reason we offer it, though, is it has been proven time and time again that time off, recovery time, is vital to maintaining a high level of productivity. I believe that fully. I want a healthy, productive staff so not only do they have unlimited PTO, but I track it and require them to take 15 days a year off. The team works very hard and they deserve more than a week's vacation a year."
Sometimes, "Perks" Replace Traditional Benefits
Company health insurance and 401K matching may be relics of the past. As the economy has dwindled, so too have the companies that can afford to offer their employees health insurance and 401k matching.
As the co-founder of a company that is responding to Perk Culture, Jeffrey Schwartz of Loop & Tie has a pulse on what employers are doing to stay competitive in this market.
"The 'traditional' perks that we enjoyed (even as recently as a few years ago) are continuing to decrease, if not being eliminated at all. Something like gifting is a low cost way that can be integrated throughout the year to keep morale high. It is also a factor of expected and unexpected perks or recognition. Going into a job, I know from day one what I will and will not get. Maybe it's catered lunches or a health insurance plan or flexible work hours. But as my employment continues, those are things I come to expect. Yet for $50 each, to be able to surprise the entire team and recognize the great work they are doing with the ability to choose a quality gift of their choice (and not giving them a thoughtless coffee mug), employers can continue to engage their employees and show they care," said Schwartz.
Loop & Tie's clients include The Carbon Companies, Norton Rose Fulbright, SXSW, Audi and Behringer Harvard.
This leads to an interesting question then—does offering perks mean that you always have to think of new perks to spice things up and show appreciation when it's unexpected? We'd love if you gave your thoughts in the comments section.
For companies that do not offer the benefits that the Boomer Generation knew as inextricable from a job offer, offering perks is a way to still capture talent without the overhead costs.
One company that does not offer traditional benefits like health insurance and 401k matching is BloomNation.
When asking their Co-Founder David Daneshgar about his decision to offer perks instead of traditional benefits he said, "I believe we make up for it by not only offering all employees a laundry list of amazing perks, but also by offering all employees a level of equity investment in the company. Our goal is for this to more than make up for any benefits we are not able to pay for in the short term as a growing start-up."
It may be that start-ups are offering perks because they can't afford to offer the traditional benefits the Baby Boomer Generation came to expect; it may be that it's just plain smart business sense to offer perks; and it may be that it's simply something companies big and small have to do to nab and retain the best talent on the market—it really varies company to company.
It's interesting to consider though—with companies offering more paid time off and paid sabbaticals than ever, "perks" might very well add more value to millennials' quality of life than more traditional benefits. What do you think?
 We'd love for you to sound off in the comments – which office perk would you want? Would you rather have traditional benefits over perks or vice versa?
If you'd like delicious and healthy snacks delivered to your work as an awesome perk, try a FREE sample box of our office snack delivery service here.