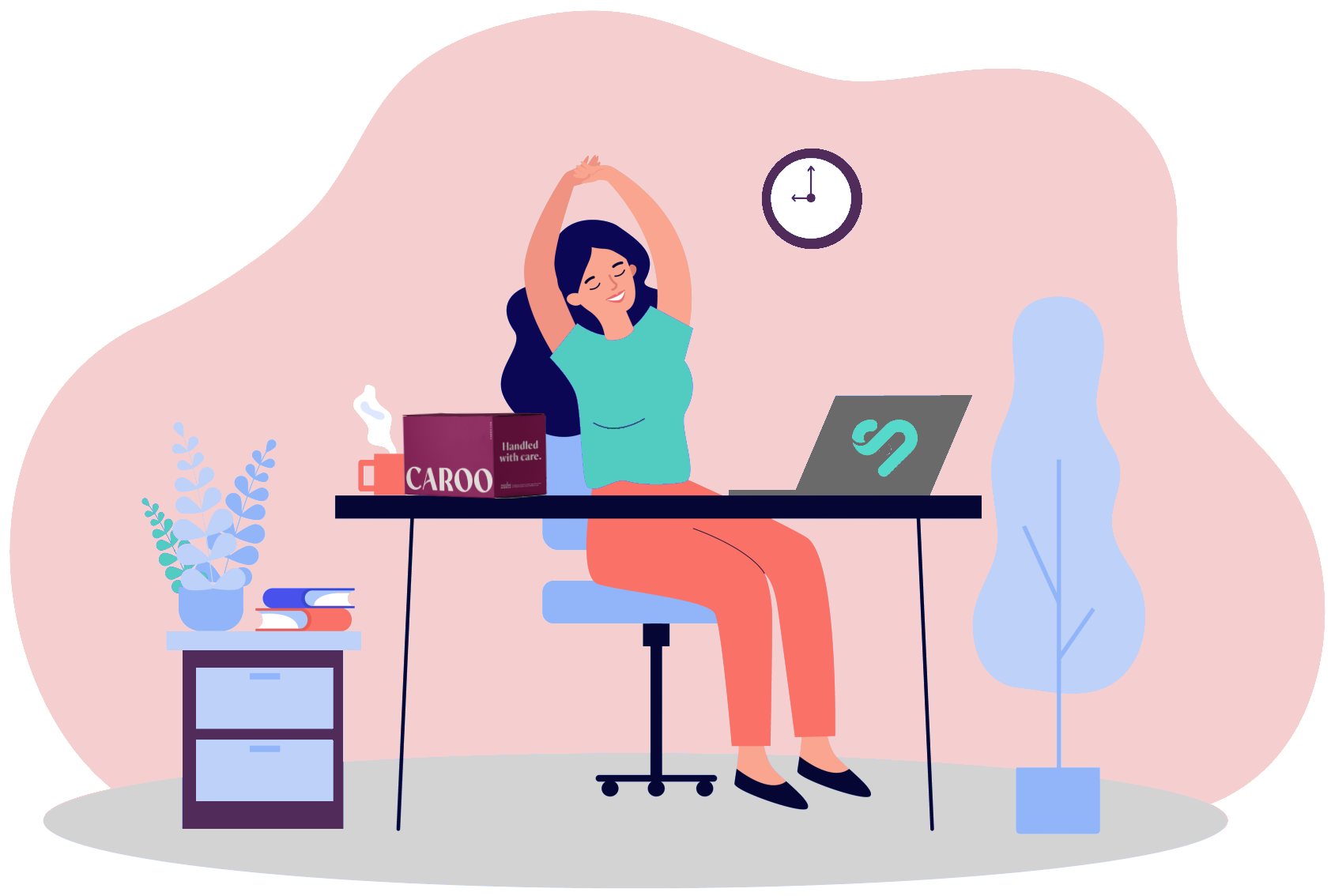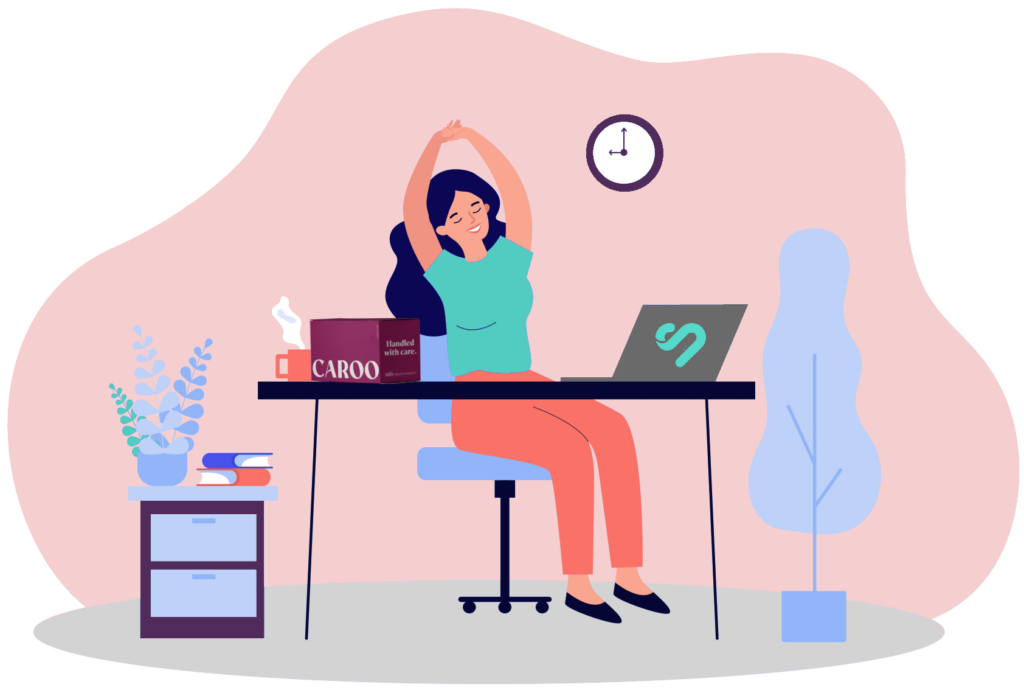 Showing your employees how much you appreciate them isn't just a kind thing to do—it's crucial for growing a healthy office culture and generating happy, motivated employees. However, finding ways to show your appreciation for a virtual staff can present new, unique challenges.
According to Glassdoor's Employee Appreciation Survey, "53% of people said feeling more appreciation from their boss would help them stay longer at their company." That means showing you care will enhance your company and help you retain your best and brightest employees.
Thankfully, there are still plenty of meaningful ways you can show appreciation for your virtual team.
In a hurry? These are some of our favorite programs to recognize and appreciate your remote employees:
So read on for 18 thoughtful virtual employee appreciation ideas for employees and remote staff!
Want to become a better professional in just 5 minutes?
18 Thoughtful Virtual Employee Appreciation Ideas For Employees & Remote Staff
1) Send Them A Recognition Message With Redeemable Points
Your employee will appreciate the ability to choose their own reward with this special recognition treat.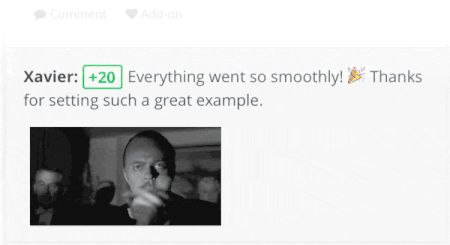 While a thoughtful thank you is powerful on its own, it'll be even more meaningful when paired with redeemable reward points through a company reward software. These programs allow you to send a personalized note along with points that can be used to buy tech, treats, company swag, charitable donations, or special activities! With redeemable points, your employee gets to choose how they want to be rewarded.
Why they'll love this: A note and the ability to choose their own reward is the best of both worlds, giving your employee freedom while retaining a personal touch.
How to implement this virtual appreciation idea: Use recognition and reward software like Bonusly to get your redemption reward system started.
2) Send Them A WFH Care Package
Special delivery! Send appreciation right to their door with a work-from-home care package.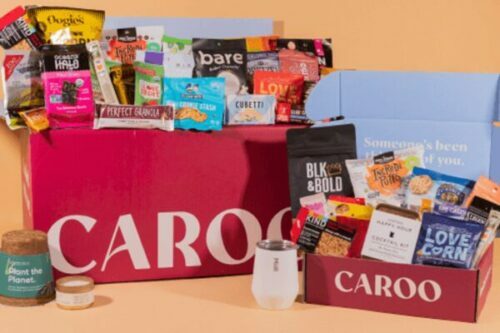 Without an office, sometimes it's hard for remote employees to feel like part of the team. You can show your appreciation and make your virtual worker feel included with a work from home care package sent to their home. Whether it contains tasty treats, useful tech, or some wellness-focused items like candles and soaps, a WFH Care Package will elevate their virtual work experience and make them feel appreciated.
Why they'll love this: Useful items that appear on their doorstep will feel like a breakroom in a box.
How to implement this virtual appreciation idea: Use a gifting service to simplify sending care packages and ensure your employees are getting the best products and services.
3) Let Them Select A Digital Gift Card
A gift card for their favorite spot will mean a lot.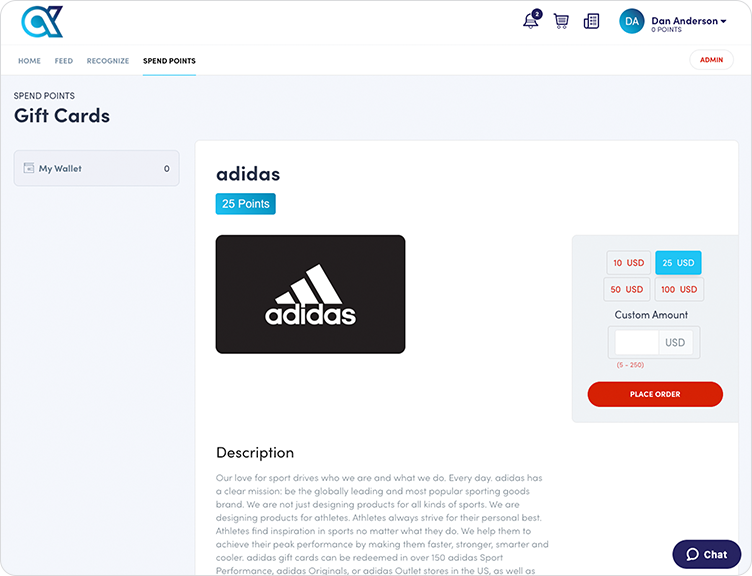 You want to send your employee the best possible gift so they'll feel appreciated, but sometimes it's hard to tell what'll hit just right. Don't leave your appreciation gift up to chance—let your employee treat themselves and choose their own digital gift card! That way, you're ensuring your remote employee is walking away with an appreciation gift they'll be stoked to use.
Why they'll love this: By putting the power in your employee's hands, they'll end up with an appreciation gift they'll be sure to love.
How to implement this virtual appreciation idea: Use a corporate awarding software like Motivosity to increase remote employee engagement and easily send digital gift cards.
4) Recognize Them Via A Company-Wide Slack Channel
There's nothing lacking about Slacking out your thanks to your employees!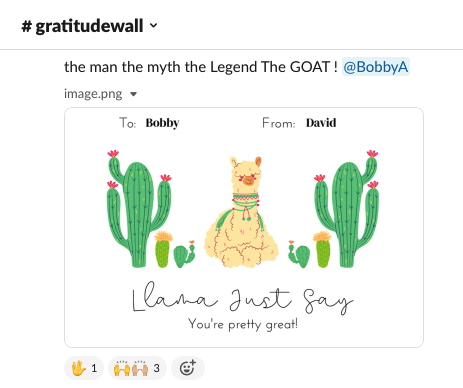 Slack is a fantastic tool for company organization and communication. Plus, Slack can do more than just organize your teams and give you a place to brainstorm—it's also a fantastic space for a morale-boosting appreciation message! Whether you drop the shout-out into a team channel or create a special Slack chat for team appreciation, you can bet this personalized message will give your remote employee a much-needed boost.
Why they'll love this: A public acknowledgment and a nice message will show your remote employee how valued they are.
How to implement this virtual appreciation idea: Create a #GratitudeWall Slack channel for you and anyone on the team to give appreciation for accomplishments both big and small.
5) Mail Them A Handwritten Letter
Let old school enter your modern office with a handwritten appreciation letter.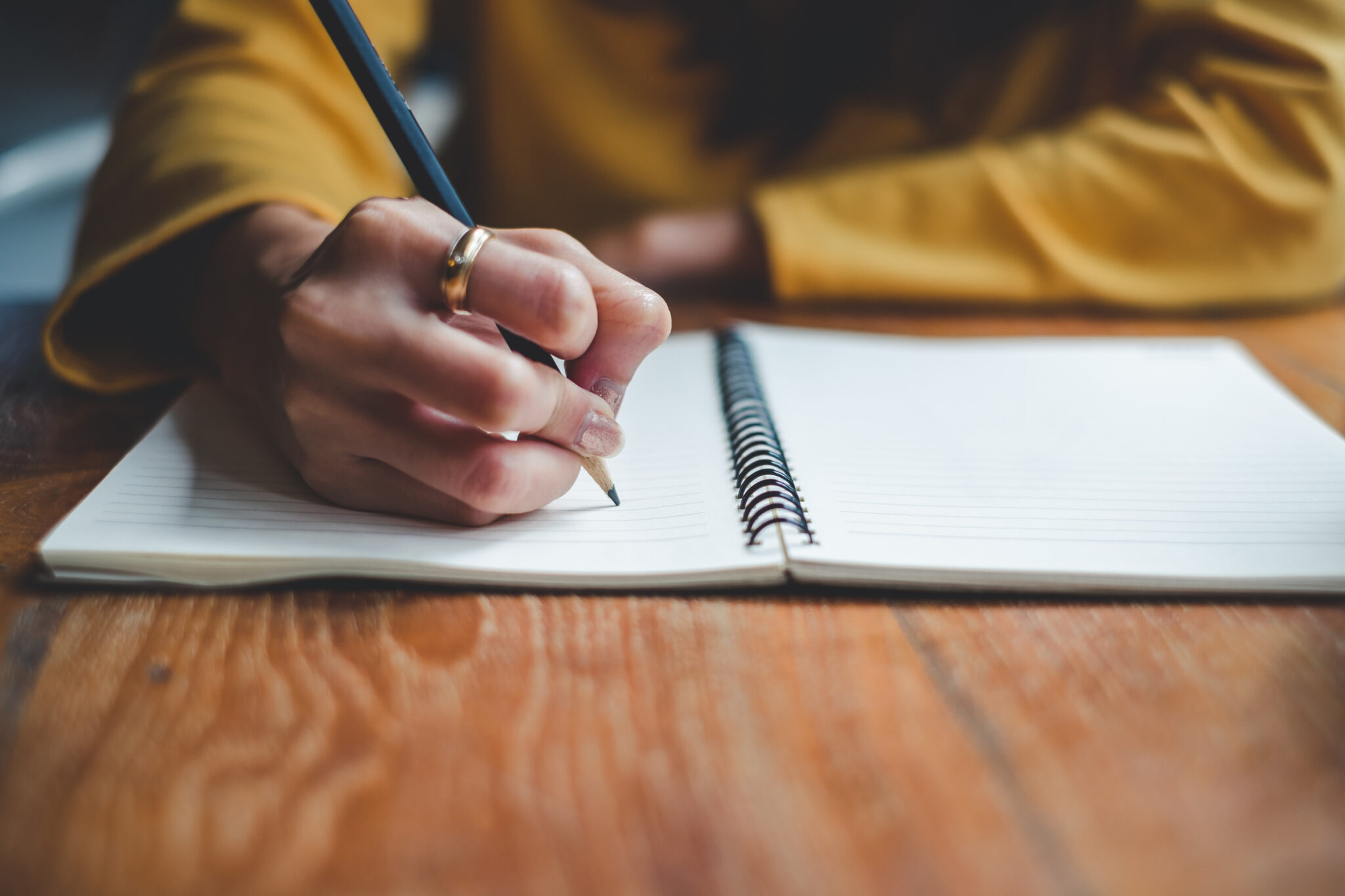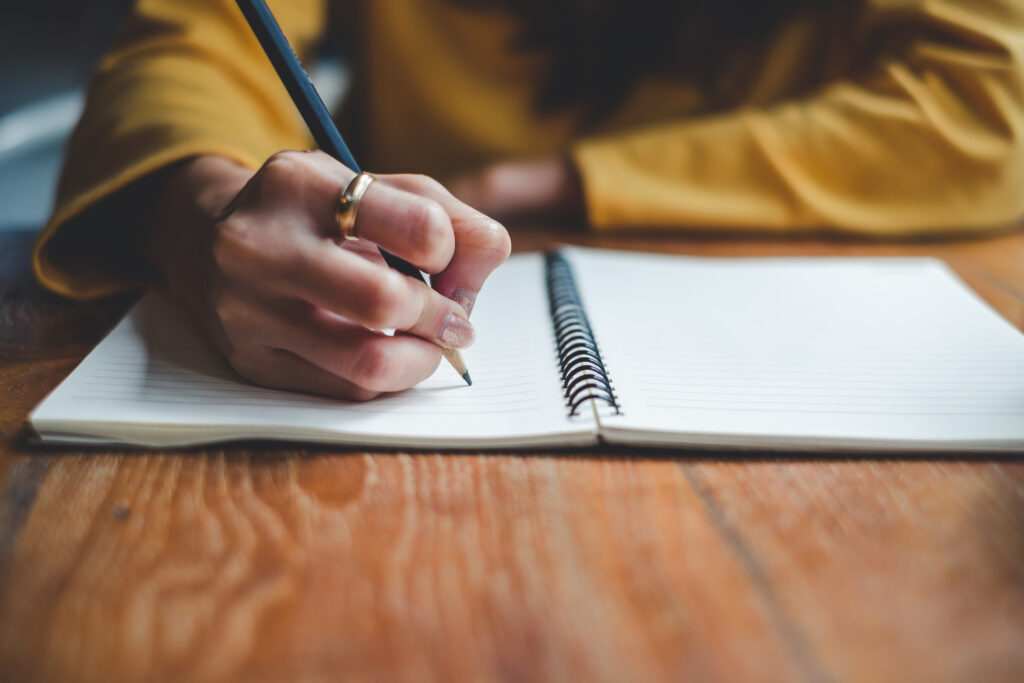 A letter? In the mail? Is this the 1930s? While old-fashion, a handwritten letter mailed to their door can be the most thoughtful way to celebrate and appreciate your remote employee. You can use this note as a space to say the exact appreciation words you think your remote employee needs to hear. An epistolary thank you will add a personal touch that's often missing from online correspondence and will prove to your employee that you care about their hard work.
Why they'll love this: A handwritten letter works as a nice surprise and a physical testament to how much you appreciate their efforts.
How to implement this virtual appreciation idea: Find the perfect letter card for your note—whether it has the company's logo or is chosen with this specific employee in mind.
6) Give Them A Work-From-Home Office Stipend
Turn their home office into the dream workstation with a home office stipend.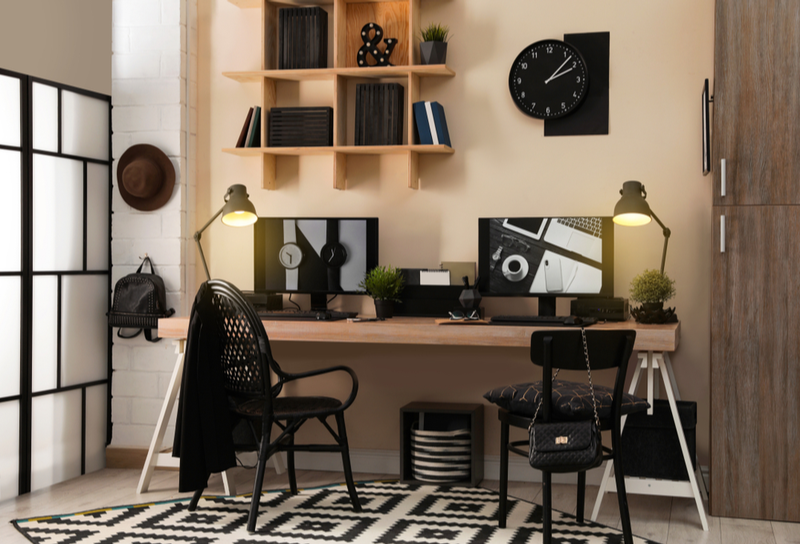 Employees who go into the office have their own workstation, somewhere comfortable that puts them in the right mindset for the work day. Unfortunately, most work-from-home employees don't have that luxury. Some are jammed in the kitchen to get out the way or sitting at the same small desk they've used since college. Show you appreciate your remote employee and allow them to upgrade their home office! A stipend to get a nicer chair, some tasteful organizers, or a brand-new desk will upgrade their home office (which will, in turn, increase their output).
Why they'll love this: A nicer home office will create a happier employee.
How to implement this virtual appreciation idea: Not sure how to budget for this personal expense? You can use an employee reward tool to streamline and improve your company's toolset.
7) Buy them lunch and send it to their doorstep
There aren't any tastier ways to say thank you than a surprise meal delivered to their front door.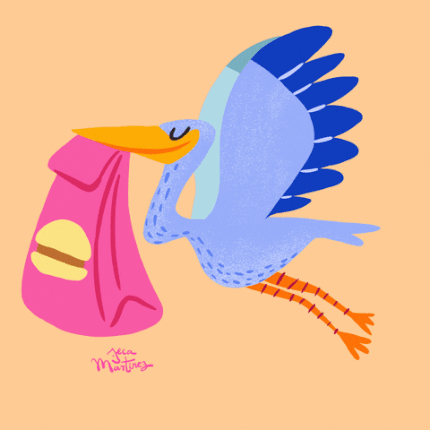 In-office employees get to enjoy break room snacks, office lunches, and cake on birthdays. Why should your remote employee have fewer perks? Treat your remote employee to a lunch delivery from their favorite restaurant as a little surprise to show them how much you appreciate their hard work. Or, give them a stipend to enjoy an after-work dinner on you!
Why they'll love this: A nice lunch that's ready and waiting right outside their home will be appreciated by anyone on your remote staff.
How to implement this virtual appreciation idea: Food delivery services and virtual gifts can make ordering and sending lunch to your remote coworkers a breeze!
8) Send Them On A Special Experience
Get them out of the office and into a happy headspace by sending your employee on a special experience.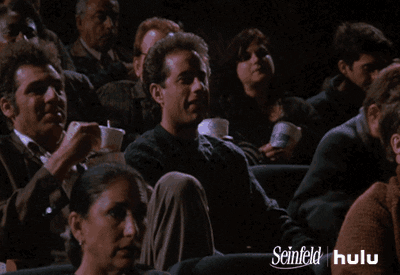 While in-office or work-related rewards are valuable, there's something special about giving your employee an experience they can enjoy outside of work hours. Game lover? Send them to an escape room with friends. Music aficionado? Concert tickets right to their door. Cinephile? A pair of movie tickets, on you. Whether they enjoy this adventure with coworkers or loved ones, a special experience will highlight how much you recognize your employee's contributions. This impromptu appreciation day can come whenever so don't be afraid to make it happen!
Why they'll love this: A one-of-a-kind experience catered to their interests will make any employee, remote or otherwise, feel valued and increase their office engagement.
How to implement this virtual appreciation idea: Test out a rewards program to help your employee check something off their own bucket list.
9) Plan A Virtual Team Celebration
Get the whole team together for a curated virtual celebration!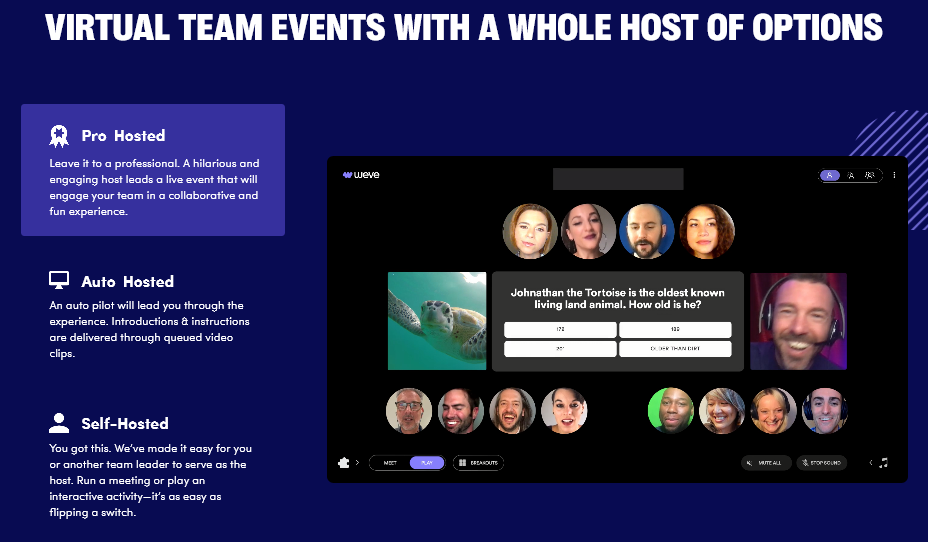 While remote work may seem less adept for team-building than an in-person office, there are plenty of great ways to put your team in a celebratory mood virtually. To show your appreciation, plan a digital happy hour or virtual team building event to give your team a chance to relax and bond in a non-work atmosphere. Bonus points if you send everyone a drink kit so they can toast the celebration in style!
Why they'll love this: A planned virtual event is a great opportunity to verbalize how much you appreciate your team while giving them a chance to hang out in a less formal virtual setting.
How to implement this virtual appreciation idea: For a truly memorable experience, use Weve to host a curated, hosted virtual team building.
10) Gift Them Company Merch
Swag? Your appreciation idea is in the bag.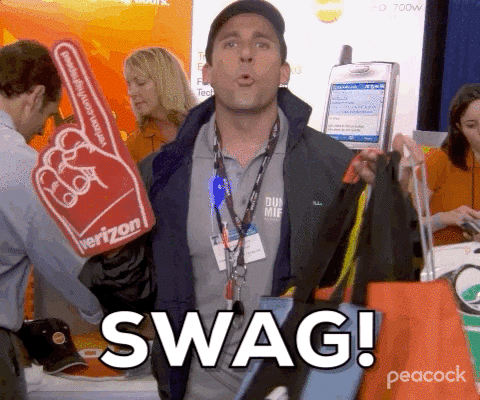 Company merchandise, whether it's clothing, tech, or useful office tools, will be a meaningful gift that your employee will actually be able to use and enjoy. Plus, with the right logo and look, your team will be proud to display some company pride in their day-to-day life. Bundling a few different items in an appreciation care package is even better!
Why they'll love this: A useful gift that allows them to rep their work, company merch will make your remote employee feel like part of the team.
How to implement this virtual appreciation idea: Take a tour of your swag closet to see if you have any cool company swag to mail to your employee. You can also send them a swag box straight to their doorstep.
11) Surprise Time Off!
An unexpected day off work is the best kind of surprise for your remote team.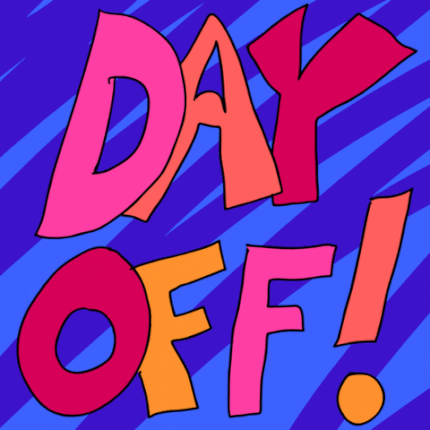 A great appreciation gift is an unscheduled, surprise day off (that doesn't count toward their PTO, of course). You can gift this to a single deserving employee, or give the whole office a day off. Whether they use the time off for a mental health staycation or a little adventure, your employees will appreciate the office more for the chance to be away from it for a little bit. They'll return refreshed and engaged. Just make sure the surprise isn't too last minute—they'll appreciate the time to make some fun plans.
Why they'll love this: The chance to have a much-deserved break will be even sweeter if it's a surprise!
How to implement this virtual appreciation idea: Check your calendar and find a day you can (at least partially) shut down the office.
12) Say Thank You With A Digital E-Card
Get the whole team involved with a personalized Thank You e-card.
Who uses the postal service these days? With virtual teams, it can be difficult to create appreciation gifts that your entire team participates in—unless you use a digital e-card! Find the perfect card for your employee or create your own, then have the entire team add a message. By getting everyone to write something, you won't just be showing you care—you'll be developing a team-wide culture of appreciation.
Why they'll love this: A personalized card with a slew of nice messages will show your remote employee they're valued, no matter where in the world they are.
How to implement this virtual appreciation idea: Use a digital e-card service to send well-crafted cards with ease.
13) Shout Them Out Via LinkedIn
Social media could be the missing link in your office's culture of appreciation.
Social media has become a mainstay of our current culture. Why not use it to show your employee they're appreciated by making a LinkedIn shout-out on their wall? A personalized message for their whole network to see will not only help them with their future career, it'll make them feel like an important part of your team. Plus, other team members (or past employers) can engage with the post to add more positivity to their day.
Why they'll love this: A public shout-out will brighten your remote workers' day.
How to implement this virtual appreciation idea: Craft the perfect, thoughtful message, and then press Post! Just make sure you double-check your grammar.
14) Send Them Treats!
Show you've got taste by appreciating your employee with a surprise box of treats.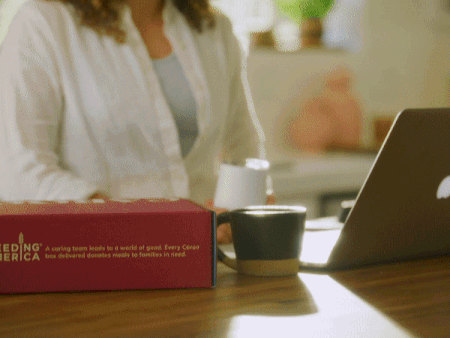 While your remote worker doesn't get to enjoy the plunder of the break room, they can still see how much they're valued if you send some snacks, dessert, or drinks to their house. You can even find out what their favorite foods are to guarantee they are receiving snacks they'll want and love.
Why they'll love this: It's scientifically proven that snacks make people happy, so cheer up your remote worker with something to munch on during or after work.
How to implement this virtual appreciation idea: Use a gifting service like Caroo to send tasty (and healthy) treats right to their door.
15) Get Them Something They Can Enjoy With Their Entire Family
Prove that you're a family-first company by promoting family time with your appreciation gift.
A memorable moment with the family could be just what your employee needs to relax, rejuvenate, and return to the office feeling energized. Whether it's a romantic dinner with their significant other or a trip to an amusement park for them and their kids, gifting a family-first activity will allow your employee to feel appreciated while taking some much-needed personal time.
Why they'll love this: Your remote employee will get the opportunity to have some real-life fun with their entire family.
How to implement this virtual appreciation idea: Use a company reward program like Blueboard to plan the trip and make things easy for your employee.
16) Provide A New Toy Or Treat Box For Their Pet
Give their pet something to bark (or purr, or whatever sound lizards make) about with an appreciation treat for your employee's beloved pet.
For the animal-lover in your office, you can appreciate them through a gift for their best friend: their pet! Whether you send a special dog treat, a fun cat toy or a new castle for their goldfish tank, a present for their pet will be a present for your employee. Plus, giving such a specific gift, shows you know what they value and that you actually care about their interests.
Why they'll love this: They love their pet. Their pet loves treats. You do the math.
How to implement this virtual appreciation idea: You can find great pet gifts online like the Eco-Friendly Dog Box!
17) Offer Them A Wellness Budget
Prioritize mental and physical health at your office.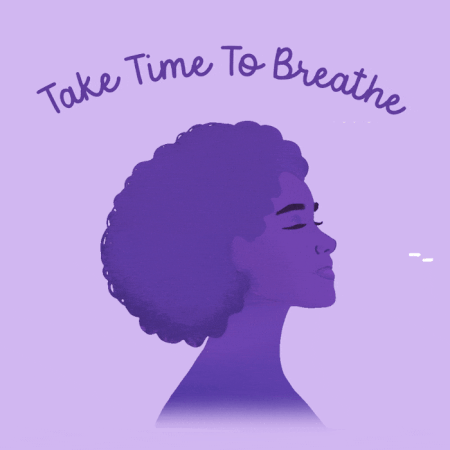 Encouraging wellness will create a happier, healthier, more mindful office environment. Show appreciation for your entire company, no matter the size, by creating and approving a wellness budget for your staff. Your team can choose how to spend this money, whether it's for a new gym membership, yoga classes, or massage therapy. Promoting wellness will create happier employees—which will only boost the success of your company.
Why they'll love this: By giving your team the chance to focus on themselves, they'll feel appreciated and cared for by your company.
How to implement this virtual appreciation idea: Create a suggestion list of how your team can spend their stipend and check the budget to see what you can afford.
18) Send A Virtual Thank You Via Email
Motivate your team and give thanks with an appreciation email.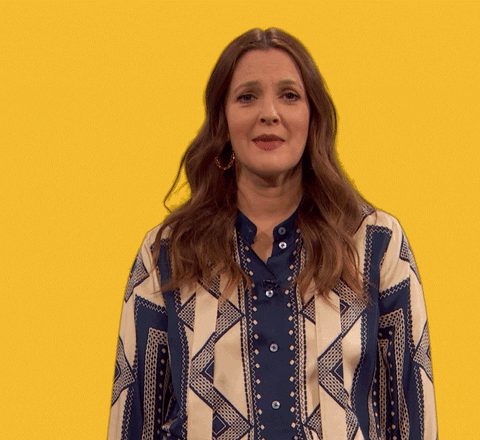 Whether you're sending a team-wide bulletin or a personalized message, something as simple as a thoughtful email detailing why you appreciate your team can do wonders for your office culture and employees' self-esteem. If done right, this email won't cost you anything but can make a big difference for your team.
Why they'll love this: By calling out the specific reasons they're valued, your employee will see why you care.
How to implement this virtual appreciation idea: Open a browser window and start crafting the perfect thank you email.
---
People Also Ask These Questions About Virtual Employee Appreciation Ideas
Here are helpful answers to some common questions about virtual employee appreciation ideas.
Q: What does virtual appreciation for employees look like?
Virtual appreciation for employees can look like many different things and can take many forms. That includes a thoughtful letter, a care package sent to their door, or reward points through an office engagement platform.
Q: How do you appreciate an employee remotely?
You can appreciate an employee remotely by planning a virtual event, sending them on a fun trip, or gifting them a box of office swag. It all depends on what you think will mean the most to your team.
Q: What are the benefits of implementing a virtual appreciation program for my staff?
The benefits of implementing a virtual appreciation program for your staff include happier employees and a more communicative office culture, which will lead to a more productive, successful company.
Q: How do you show appreciation virtually?
You can show appreciation virtually by sending an e-card signed by the whole team, planning a fun virtual team-building activity, or sending a care package to your remote employee's door.
Q: What are some of the best virtual employee appreciation ideas?
There are many great virtual employee appreciation ideas, although some of the best virtual appreciation ideas include care packages, special trips, or a personalized message on their LinkedIn page.
Q: How do I choose a virtual staff appreciation idea for my company?
You can choose a virtual staff appreciation idea for your company by analyzing the wants and needs of your employees and choosing the idea that will best build your office culture.
Q: Are there any free virtual employee appreciation ideas?
There are plenty of free virtual employee appreciation ideas like planning virtual events for your team, sending a nice message, or creating a gratitude channel on Slack.
Q: How do I know if my virtual employee appreciation ideas were successful?
You'll know if your virtual employee appreciation idea was successful based on how it impacts your office culture—appreciated employees will bring better energy and better work to your company.