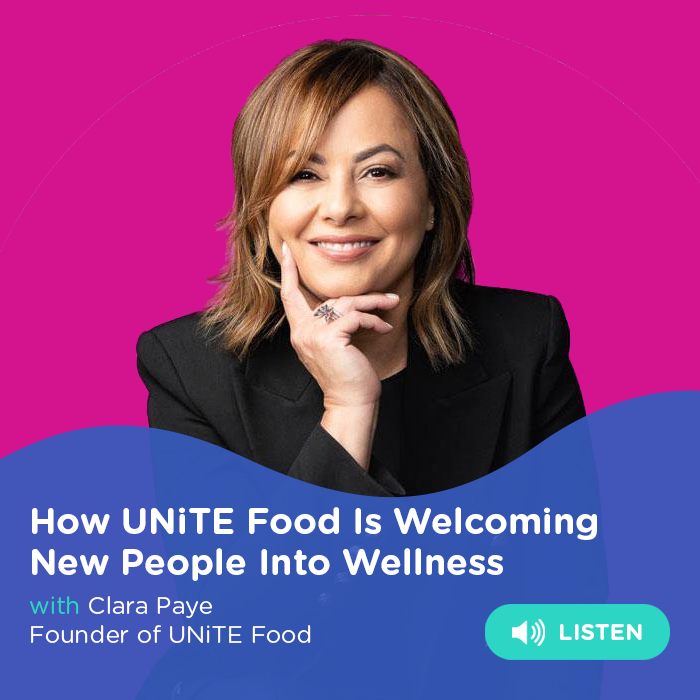 <
It's a law of entrepreneurship that never fails: 
No matter how much you prepare, nothing ever goes precisely to plan. There's always something that comes out of left field and forces you to adapt. 
Sometimes, that thing is a typo on your packaging. Other times… it's the onset of a global pandemic. 
The latter was the case for Clara Paye, the founder and CEO of UNiTE Food. After spending years on R&D and planning their March 2020 launch to a tee, COVID-19 came along and changed everything. 
Of course, what matters is how you adapt, and so far Clara and her small-but-mighty team have done that expertly. They quickly pivoted their retail-forward strategy, and UNiTE is rapidly building a DTC customer base, thanks in equal measure to media attention and a great product. 
UNiTE's brand and mission has resonated with consumers by infusing the functional bar category with nostalgia and fun. Their bars are clean yet indulgent, with flavors inspired by cross-cultural comfort foods like Mexican Hot Chocolate, Churro, and PB&J.
Clara – who describes herself as a "fearlessly positive immigrant founder" – created UNiTE's signature product out of a desire to see more representation in the bar aisle. 
With an MBA and years at the helm of the family's plumbing supply business, Clara is a seasoned business professional but a first-time CPG entrepreneur. We talk about the lessons she learned running the family business, and what convinced her to take the leap and launch a food brand. 
We also discuss why she's crowdsourcing the next iteration of UNiTE Food, the neuroscience marketing principles behind their eye-catching packaging, as well as what it was like to share a magazine cover with Post Malone.  
Links
Join our Exclusive Facebook Group!
What's your biggest takeaway from the episode? Join our invite-only, private Facebook group just for Brand Builder Community members, where you can connect with fellow entrepreneurs and founders, crowdsource ideas, share best practices (or lessons learned), and get your most important questions answered. Join now!
Facebook.com/groups/brandbuilderpod
Brand Builder is produced by Caroo.