Employee wellness is a crucial part of any office culture.
This is the act of prioritizing your team's mental and physical health. Wellness doesn't just give you a happier, healthier workforce—it also enhances retention and productivity.
One important aspect of employee wellness is gift giving.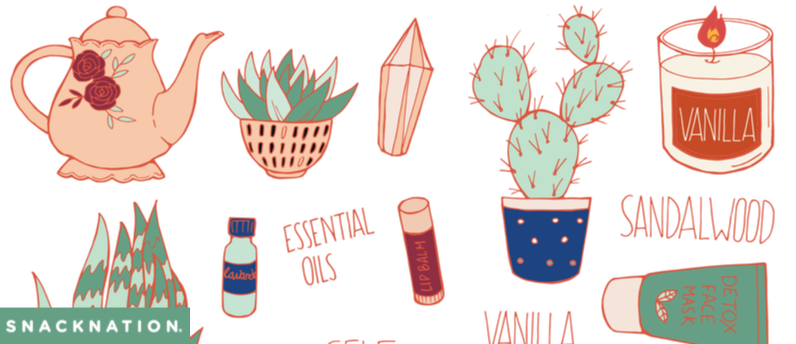 Gifts show you care and, if chosen well, can help your workers improve their wellness and sense of self. However, it may be hard to know what are the right appreciation gifts to support wellness in the workplace and at home.
That's why we created this list of the top health-inspired employee wellness gifts and staff wellbeing gifts for 2023.
Hey! If you are like most managers and feel the stress of shopping and ordering gifts every month, try out an automated gifting and rewards platform to better manage this task! Here is a breakdown of some top corporate gifting and sustainable swag platforms for all types of occasions:

Read on to find the perfect wellness gift to bring a little zen to your office culture.
Want to become a better professional in just 5 minutes?
Unique Employee Wellness Gifts
Check out these unique employee wellness gift ideas that will enliven anyone on your team!
Best for: Employees in need of a reset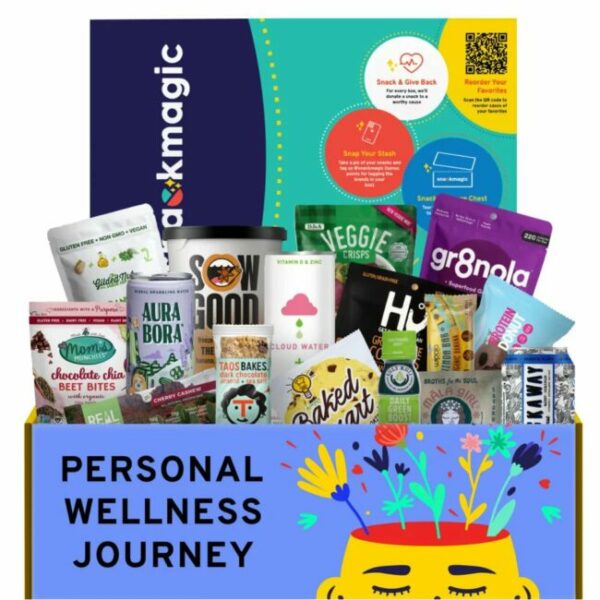 This gift is an epic wellness kit, all in one convenient box! A variety of healthy snacks and beverages will boost energy and the sweeter snacks give that needed mid-day rush of sweetness without the added sugar. Each Personal Wellness Journey Box is a delicious and healthy gift for the health enthusiasts in your life.
Why we love this employee wellness gift basket: A comprehensive wellness gift, the Wellness Journey Box has a little bit of everything.
Learn more: Personal Wellness Journey
Best for: A deserved after work break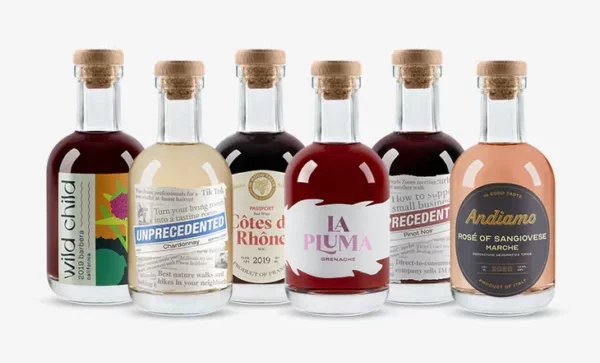 A glass of wine (or two!) after a long week can be the ultimate way to unwind and put your wellness first. With the Mini Wine Tasting Kit, you can give your team the gift of grape and allow them to try a selection of delicious, unique wines. Hand-selected by a team of expert winemakers, there should be a glass for every taste in this special kit! Let your team enjoy their wine at home or turn the wine tasting into a unique wellness-centric team happy hour!
Why we love this employee wellness gift: The Mini Wine Tasting Kit gives your team the chance to try something new while giving them the pleasure of an earned drink.
Learn more: Mini Wine Tasting Kit
Best for: Chamomile lovers and Oolong enthusiasts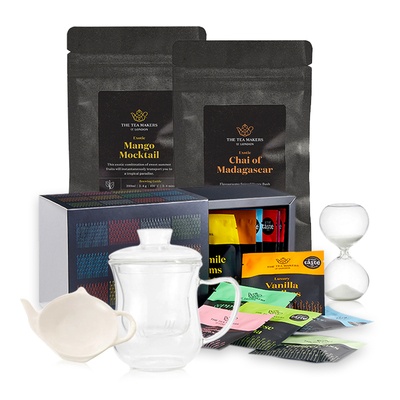 Tea is a versatile wellness tool. A cup of tea can give you a spark of energy at the start of the day or can be a calming cooldown once the office closes. However your team takes their tea, this organic tea kit is stocked with teas in a neatly packaged wooden box for the ultimate wellness gift basket.
Why we love this unique employee wellness gift: Each organic tea is masterfully crafted and ready for brewing in eco-friendly sachets. This is the perfect gift for the tea enthusiast.
Learn more: Premium Tea Set
Best for: Work up a sweat after work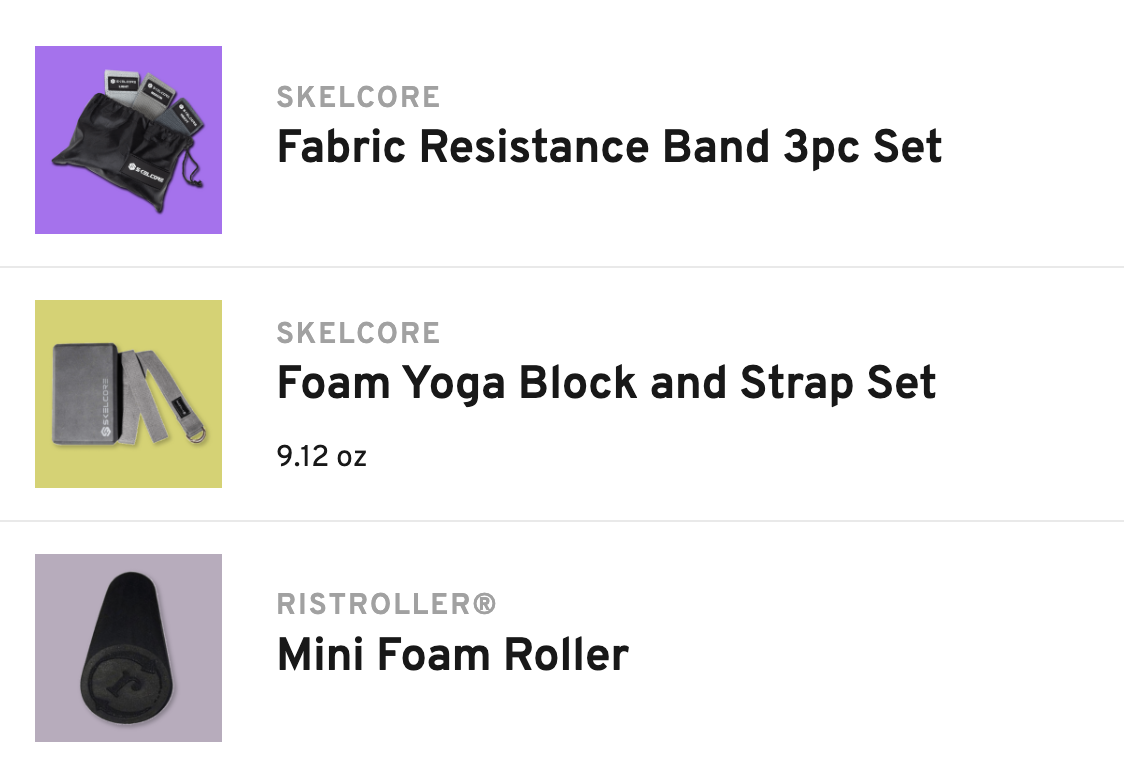 This workout bundle includes a resistance band set, foam yoga block, and mini foam roller to stretch out before your cardio.
Why we love this unique employee wellness gift: EIt encourages your employees to practice wellness via a midday workout at home. Get your heart rate up and enjoy some endorphins from a quick cardio workout with new exercise equipment.
Learn more: Workout On the Go Bundle
Best for: Taking a tech break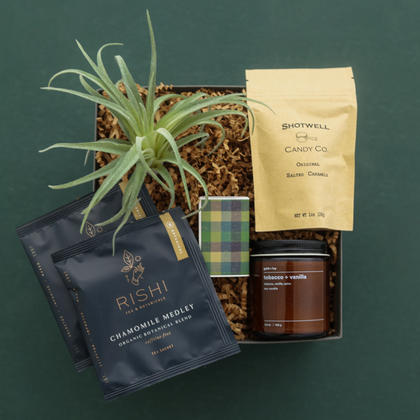 We are forever connected to our screens. We're on our laptops, checking our phones, or staring at the TV. Endless screen time isn't just bad for your eyes—too much screen time has been known to cause anxiety and unhappiness. Give your employees a much-needed night off (or two! Or three!) from screens with the Thank You Box. Containing healthy snacks, a candle, and a warm cup of tea, this care package will let your workers unwind and unplug.
Why we love this unique employee wellness gift: This care package promotes taking a break while still enjoying a fun, tasty night.
Learn more: Thank You Box
Best for: A relaxing weekend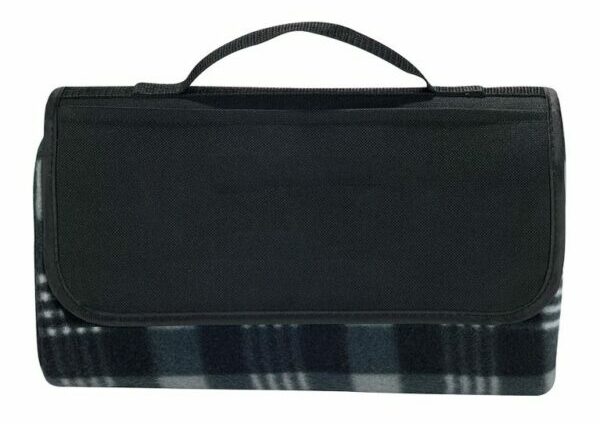 Oftentimes, the best way to prioritize your wellness is to get outside. Whether you're lounging on the beach or picnicking in the park, this foldable picnic blanket is a portable pleasure that will enhance your day off. The blanket can also be designed to match your company's colors and can feature the company logo.
Why we love this corporate wellness gift: The foldable picnic blanket shows you want your team to make the most of their time off, and that you care about their work/life balance.
Learn more: Foldable Picnic Blanket
Best for: Taking a self-care break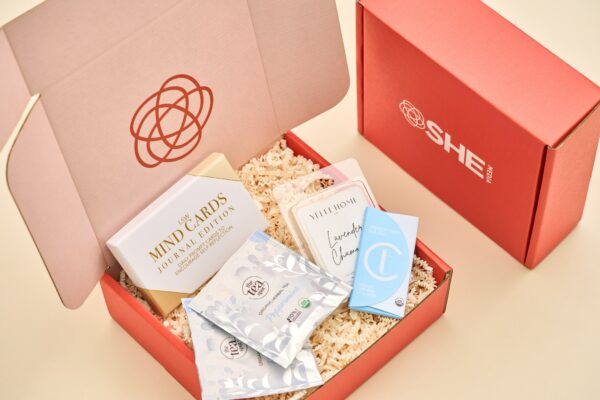 Teak & Twine has created custom wellness gifts from luxe spa gift boxes to mindful meditation gifts. Their team works one-on-one with clients to create a theme specifically tailored to their needs. Plus they handle everything from start to finish like sourcing products, adding branding, and all shipping logistics.
Why we love this unique employee wellness gift: This is a great option for those looking for something custom or branded without sacrificing the self-care vibes. Their team has worked with 1000+ corporate clients and understand how to strike the right balance between wellness and company gifting.
Learn more: Custom Wellness Gift Boxes
Best for: Office doodlers and diarists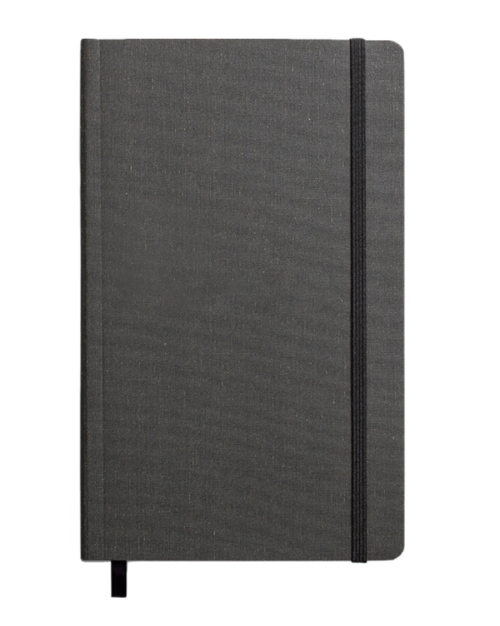 With a coated linen hardcover and plenty of space inside to write, the Wellness Journal gives your team a chance to jot down some ideas or do a little drawing judgment-free. Whether they use the journal for work notes or personal pleasure, the act of putting paper will give them a break from screen time and let their mind roam free.
Why we love this staff wellness gift: Beautifully made by Shinola and waiting to be filled, the SoftCover Journal will please any coworker who prefers to handwrite.
Learn more: SoftCover Journal
Best for: Those in need of a little pampering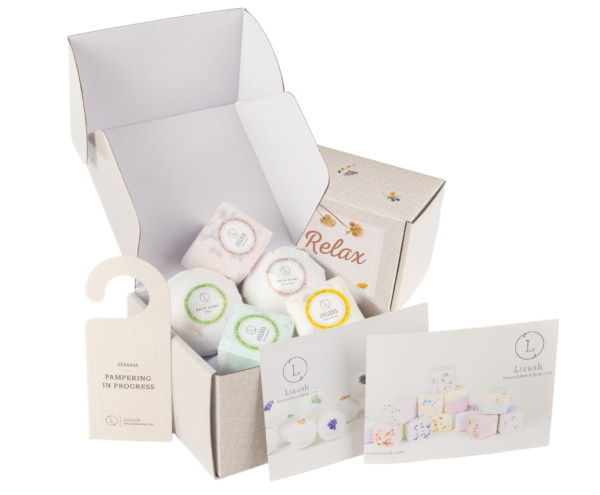 There's nothing like a hot bath to destress after a long week. Candlelit, music on low, alone with your thoughts for the first time in who can remember how long. You can help make your employee's bath break even better with this premium wellness gift—the bath bomb set. With a set of aromatherapy bath bombs and shower steamers, bath time will be even more relaxing.
Why we love this unique employee wellness gift: A simple, thoughtful gift, the Bath Bomb Set will allow for an oasis of zen at the end of a hectic day.
Learn more: Bath Bomb Set
Best for: Organization queens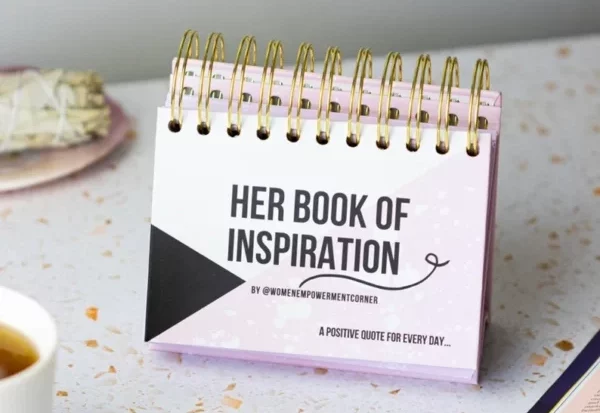 Monday: Thrive. Tuesday: Kill it. Wednesday: Kick butt. With the Her Book of Inspiration motivational desk calendar, you can keep your team organized while giving them a daily reminder of their worth. This calendar has a daily motivational quote to keep your team members self-assured and feeling good.
Why we love this unique employee wellness gift: Well-designed and filled to the brim with positivity, the motivational desk calendar is a daily reminder of your worker's worth.
Learn more: Motivational Desk Calendar
Staff Wellness Gifts
Best for: Consistently focusing on your wellness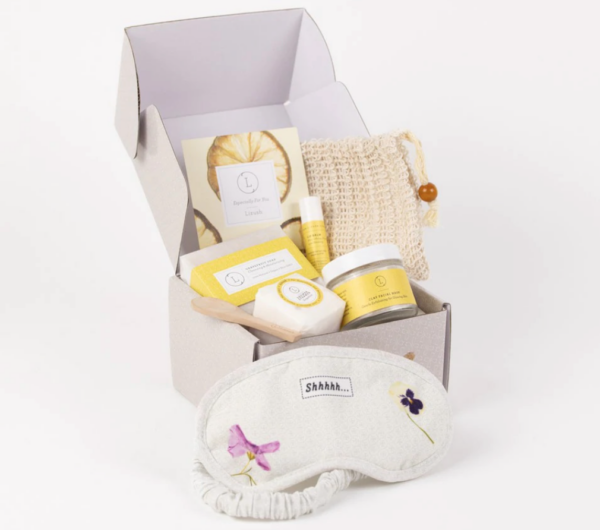 With this self care box, you can leave the wellness to the professionals—the Citrus Self Care box is specially curated by therapists to truly pamper your team. Each box includes an activity centered around positivity along with a collection of treats that'll add serenity to the week. Plus, this appreciation gift box can be sent to employees with just a few clicks! Your colleagues will receive a citrus-scented kit full of premium items.
Why we love this staff wellness gift: A thoughtful box stuffed with helpful items, the Citrus Self Care Box makes it easy to destress and focus on your wellbeing.
Learn more: Citrus Self Care Box
Best for: The work-from-home warrior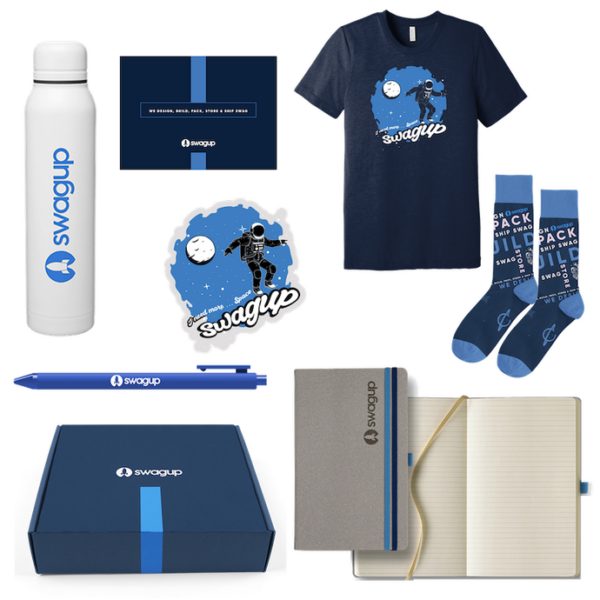 Working remote definitely has its perks—who doesn't love the suit, tie, and gym shorts combo? However, it can also make you feel isolated and less like part of a team. The Remote Employee Survival Kit can make any employee feel valued thanks to its great package of branded swag. With socks, a notebook, and an eco-friendly water bottle all sporting logos of your choice, the Remote Employee Survival Kit is an easy way to get everyone feeling like part of something bigger.
Why we love this employee wellness gift: This collection of cool, customizable gifts makes work-from-home easier while promoting the company's brand.
Learn more: Remote Employee Survival Kit
Best for: Fitness lovers

Whether you need to cool down after a tough morning workout or just want to give your muscles some love, this massage roller stick is a great staff wellness gift. Whether they're taking five to loosen up or performing a full cooldown at home, the massage roller stick promotes physical wellness, which only leads to a greater sense of ease and comfort.
Why we love this staff wellness gift: Practical and portable, the Massage Roller Stick will keep the office loose and relaxed.
Learn more: Massage Roller Stick
Best for: Self-care routines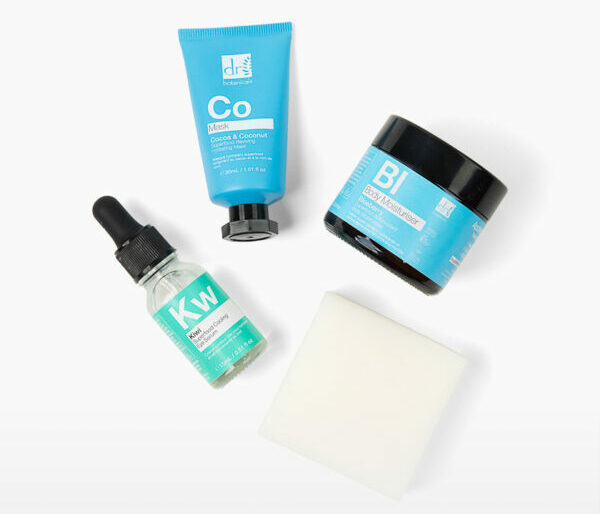 A healthy body directly correlates to a healthy mind. Your team can feel their best with this rejuvenating Glow Up Skincare gift box. Including eye serum, a hydration face mask, moisturizer, and a cleansing bar, your team can start (or end) their day with a revitalizing self-care routine.
Why we love this unique employee wellness gift: With Glow Up Skincare, you're focusing on employee health and allowing your team to feel their best.
Learn more: Glow Up Skincare
Best for: Upgrading your workspace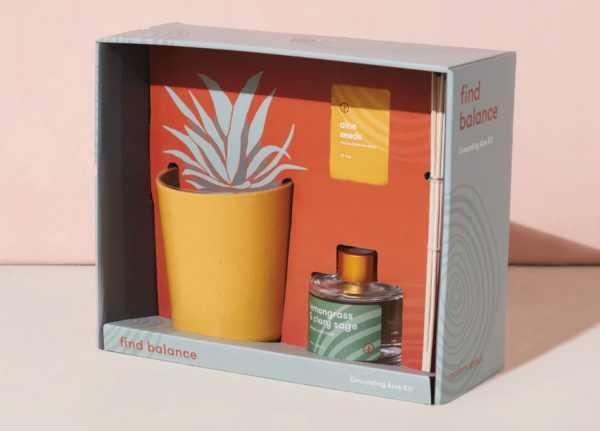 Improve the vibe in any workspace—whether it be a home office, corner office, or cubicle—with the Finding Balance Box. Including a bamboo grow kit and an aroma diffuser, this workplace wellness gift will bring a comforting feel to your coworker's desk (and life)!
Why we love this staff wellness gift: The Finding Balance Box adds a good scent and a little greenery to the workplace, passively instilling wellness throughout the workday.
Learn more: Finding Balance Box
Employee Wellness Gift Cards
Gift cards often get a bad wrap as impersonal. However, with these thoughtful employee wellness gift cards, you can promote wellness while giving your coworkers options on what they get.
Best for: A team-bonding meal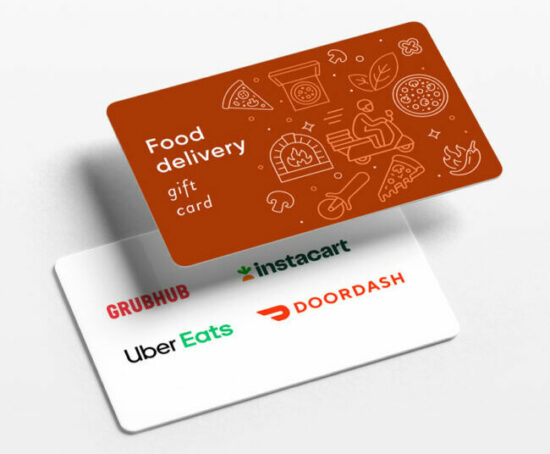 Upgrade your office culture with a remote lunch break! With this corporate gifting program, you can send money to be spent at Doordash, Postmates, Instacart, and other major food and drink delivery services. Your team can treat themselves to a nice meal, which they can share with their coworkers over a wellness lunch break!
Why we love this employee wellness gift card: Food is great. Food right to your door is better. This wellness gift makes that possible!
Learn more: Caroo
Best for: Building a culture of employee appreciation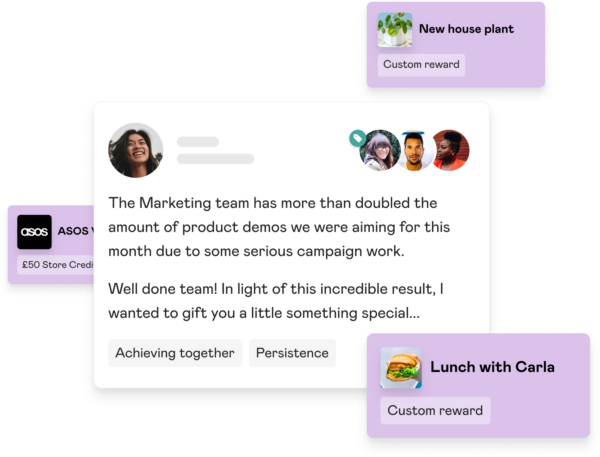 You can reward your team while validating their hard work by sending out digital recognition with a platform like Mo Rewards. These are redeemable points they earn for going above and beyond. With an incentive program, they can choose between stellar products, great gift cards, and all sorts of custom rewards. That means your team gets to choose the awards that give them joy, upping office wellness.
Why we love this employee wellness gift card: This platform makes it easy to recognize great work and give stellar gifts.
Learn more: Mo Rewards
Best for: Organic eaters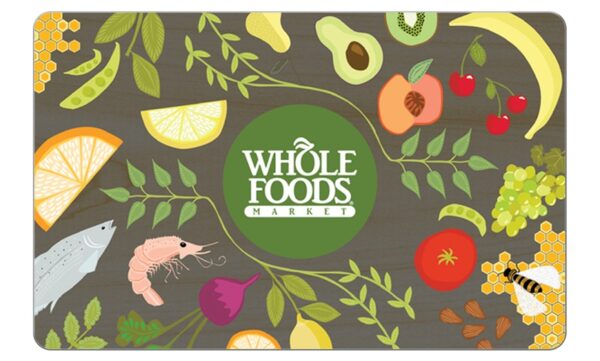 Healthy eating and good food are great ways to improve wellness. Support your team and give them access to top-notch groceries and tasty treats with a Whole Foods gift card! They'll be able to buy a nice lunch, splurge on a special bottle of wine, or get their weekly groceries settled.
Why we love this employee wellness gift card: A Whole Foods gift card lets your team choose their path to wellness with an entire grocery store of options.
Learn more: Whole Foods Gift Card
Best for: Music lovers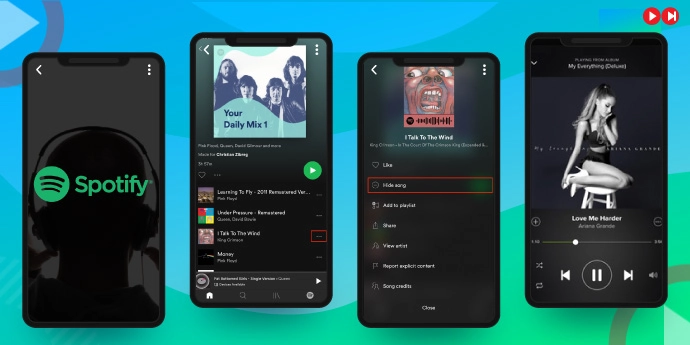 Spotify puts the entire universe of music into your pocket. Whether they're listening to pop music during a morning shower, lo-fi beats while they work, or classic rock to jam after-hours, Spotify lets your team listen to whatever they want.
Why we love this employee wellness gift card: Music is tied to mental wellness, and Spotify is a leader in the music streaming world.
Learn more: Spotify
Corporate Wellness Gifts
Best for: Experienced stretchers or yogis-in-training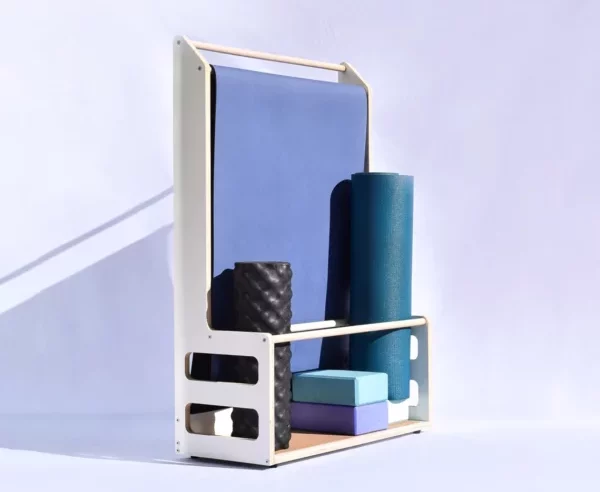 Daily exercise can do wonders for your mental and physical wellbeing. Plus, yoga's focus on deep breathing and meditation makes it the ultimate wellness workout. Help your employees upgrade their yoga station with the charming Namastand, a freestanding rack specifically made to store yoga equipment. Your team will be able to hold their yoga mats, rollers, and a few weights, all in one attractive, space-conscious stand.
Why we love this corporate wellness gift: With the Namastand, your team can stretch away the stress and focus on their mental and physical wellness.
Learn more: Namastand
Best for: A better-smelling office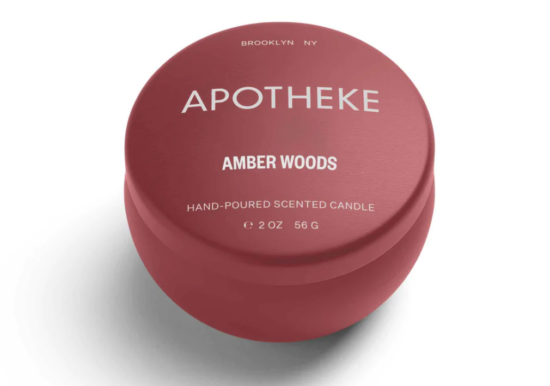 A pleasant smell can do wonders for someone's mood. With this aromatherapy candle, your coworkers will be able to bring a comforting smell to the office, their home, or a team wellness program. The candles are compact, so you can easily pop them into a holiday care package, swag box, of holiday party goodie bag.
Why we love this corporate wellness gift: Candles are a classic gift that passively promotes wellness and are tried-and-true stress relievers.
Learn more: Aromatherapy Candle
Best for: Wishing a happy holiday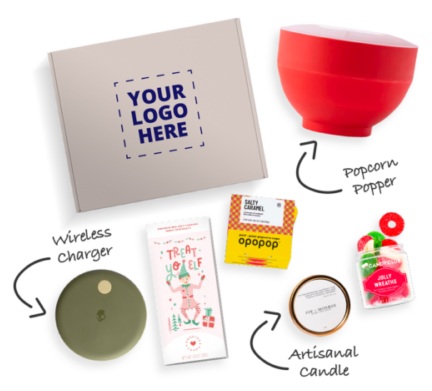 As the year wraps up, send a little holiday cheer with a curated employee gift box dedicated to providing self care gifts that employees can enjoy! Filled with high-quality items like a wireless phone charger, small-batch popcorn kit, and holiday-themed treats — this self care gift spreads joy to your staff one box at a time.
Why we love this unique employee wellness gift: It is super easy to find, order, and ship out to a distributed team. Even remote employees can celebrate the holidays with a wellness gift sent straight to their doorstep.
Learn more: Treat Your (S)elf
Best for: Computer-centric workplaces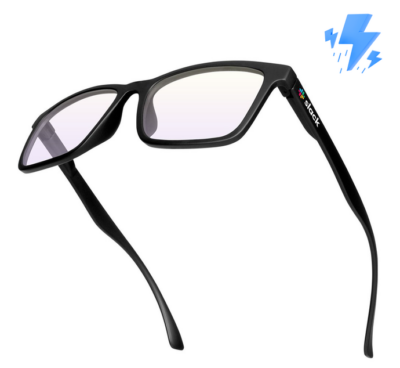 Nothing can derail a day like a headache. Keep your team's mind clear and your eyes healthy with this practical corporate gift—the Blue Light Blocking Glasses. Plus, with their simple, stylish design, your team can keep their eyes safe without sacrificing their coveted office fashion.
Why we love this corporate wellness gift: The Blue Light Blocking Glasses are a work-related gift that helps your team prioritize wellness, even during work hours.
Learn more: Blue Light Blocking Glasses
Employee Wellness Gift Boxes & Bags
These employee wellness gift boxes and bags will encourage mindfulness and ease both in the office and at home.
Best for: Coffee lovers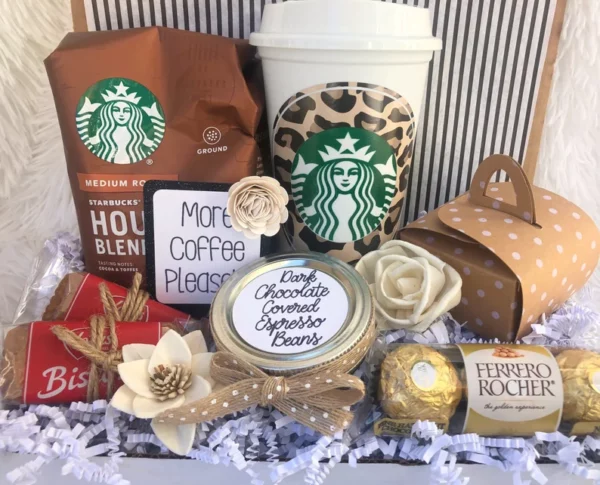 Bring the pleasure of a Starbucks break to the breakroom or their home office with this Starbucks Gift Set. Featuring everything you need for a caffeine break, this gift set allows your team to take a beat and refresh during the day's stresses.
Why we love this employee wellness gift basket: Coffee is a beloved daily treat, and the Starbucks Gift Set is the perfect package to please your office coffee fanatic.
Learn more: Starbucks Gift Set
Best for: Keeping clean and keeping calm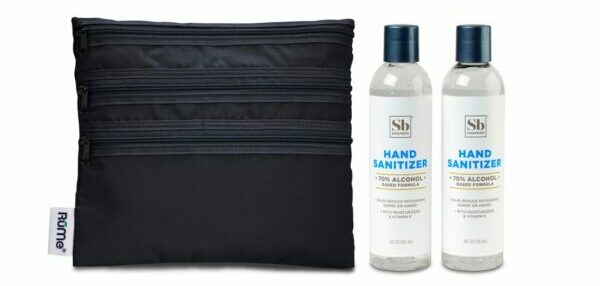 Give your team peace of mind with this Hand Sanitizer Duo Baggie. Containing two portable hand sanitizers, this employee wellness gift allows your team to keep clean and avoid stress no matter where they are. This is especially great for those returning to the office after a long stint working from home!
Why we love this employee wellness gift: The Hand Sanitizer Duo Baggie allows your team to take wellness with them wherever they go.
Learn more: Hand Sanitizer Duo Baggie
Employee Wellness Gift Baskets
These employee wellness gift baskets are a meaningful way to show your employees their value.
Best for: Zoom Happy Hours and remote team members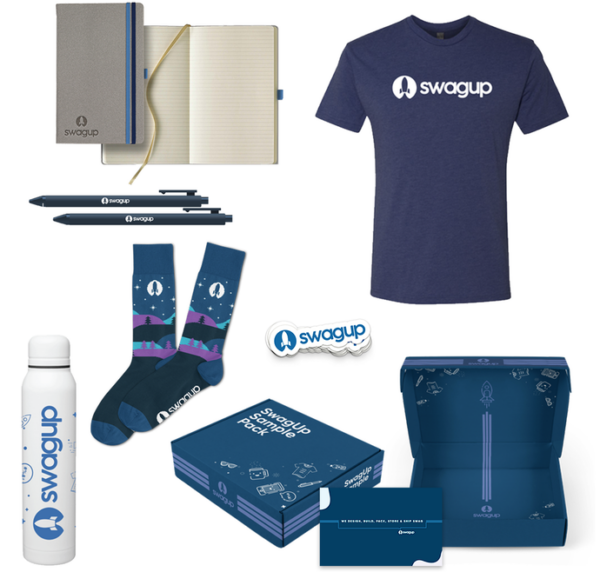 Even if you're having office happy hour or wellness yoga from everyone's separate living rooms, the Virtual Event Pack will get everyone in the celebratory spirit. With a long list of swag—some perfect for office productivity, some ideal for winding down at team drinks—the Virtual Event Pack will get the party started… even if your team is in PJs on the couch.
Why we love this employee wellness gift basket: With a great mix of from-home swag, this wellness gift basket will make everyone feel appreciated.
Learn more: Virtual Event Pack 
Best for: An after-hours soak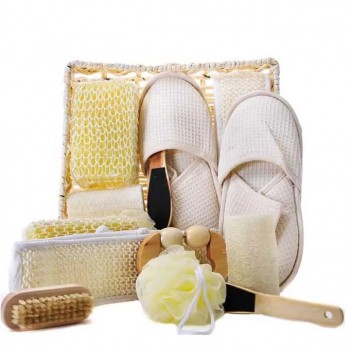 The water's hot. The bubbles float along the surface of the tub. The lights are low. Spotify is playing your favorite playlist. And all you need to do is step in… and use your Vanilla Bath Bliss wellness gift basket. This self-care gift basket contains everything you need to pamper yourself during bath time.
Why we love this employee wellness gift basket: The Vanilla Bath Bliss prioritizes your employee's much-needed Me-Time, leaving them refreshed and happy.
Learn more: Vanilla Bath Bliss
---
People Also Ask These Questions About Employee Wellness Gifts
Q: What are employee wellness gifts?
Employee wellness gifts are presents and baskets you can send to your team. This can be something as simple as a bath bomb or as elaborate as a multi-part wellness gift basket.
Q: What are the benefits of sending wellness gifts to employees?
The benefit of sending wellness gifts to employees is to show them their value while giving them a chance to prioritize their physical and mental health.
Q: Can I send wellness gifts to remote employees?
You can easily send any of the above wellness gifts to remote employees. Even better, some wellness gifts are tailor-made for remote employees.
Q: How much do employee wellness gifts cost?
There's no one price for employee wellness gifts. They can be as inexpensive as a few dollars each or could be hundreds of dollars per employee. It all depends on what wellness gifts you want to send your team.
Q: What are some inexpensive ideas to send wellness gifts for employees?
Look for ways to group together small items that may not cost a lot but can be grouped into a wellness box to send to your employees. Healthy snacks, gift cards, greeting cards, and beauty products can be coupled together to send a little appreciation to your staff.