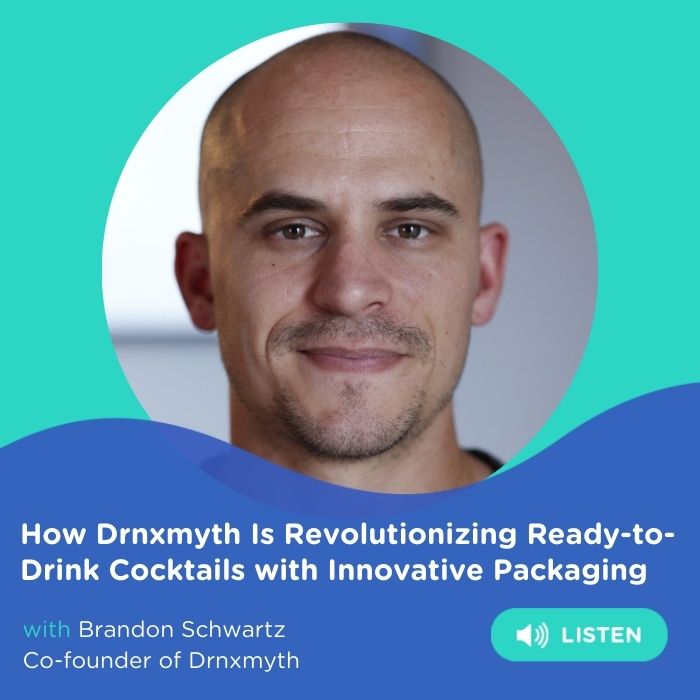 Twist it! Flip it! Shake it! No, we're not talking about the old Bop It toys. We're talking about Drnxmyth's innovative packaging that houses fresh ready-to-drink cocktails from some of the best mixologists in the world.
In this episode, we talk to Drnxmyth Co-founder Brandon Schwartz about the early challenges and a-ha moments behind creating their revolutionary packaging, establishing (and re-establishing) their target consumers, and partnering with passionate mixologists worldwide to celebrate the 'craft' of craft cocktail-making.
Links
Connect with Brandon Schwartz on LinkedIn
Have an idea for the show? Drop us a line! Brandbuilder@snacknation.com.
Join our Exclusive Facebook Group!
What's your biggest takeaway from the episode? Join our invite-only, private Facebook group just for Brand Builder Community members, where you can connect with fellow entrepreneurs and founders, crowdsource ideas, share best practices (or lessons learned), and get your most important questions answered. Join now!
Facebook.com/groups/brandbuilderpod
Brand Builder is produced by Caroo.