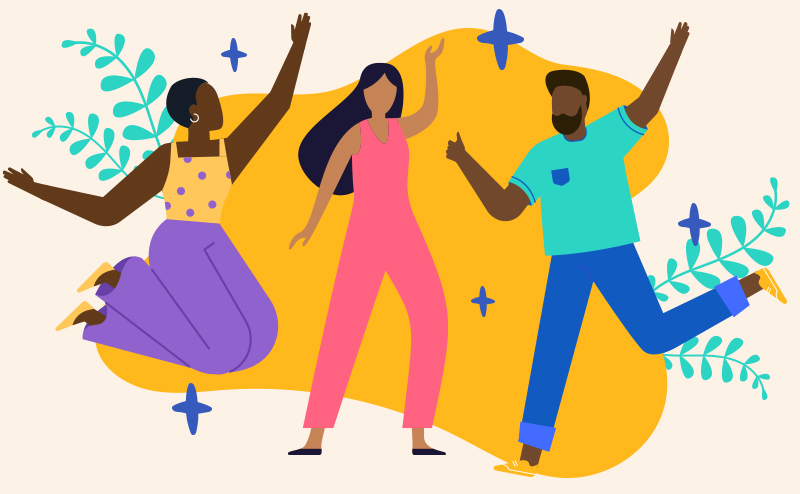 Across the country, millions have taken action to stand up against racial injustice and support the Black community in light of the recent deaths of Ahmaud Arbery, Breonna Taylor, George Floyd and so many others. While some have attended protests, donated, spoken out, or created art, many have looked to incorporate their activism into their daily lives by supporting Black-owned businesses.
As expert curators of delicious snacks, premium coffee and more, we at SnackNation are committed to amplifying diverse voices through our curations.
We launched our Amplify Snack Box to help our Members across the country delight their teams and discover delicious snacks from today's most innovative Black-founded, women-founded and people of color-founded snack brands. And with every box delivered, we donate 5% of sales to Equal Justice Initiative and one meal to Feeding America.
Read on to learn more about Black-founded businesses we love and the incredible brands featured in our Amplify Box!
Want to become a better professional in just 5 minutes?
Black-Founded Brands In Health, Beauty And CPG That We Love
1) Proper Edible Cookie Dough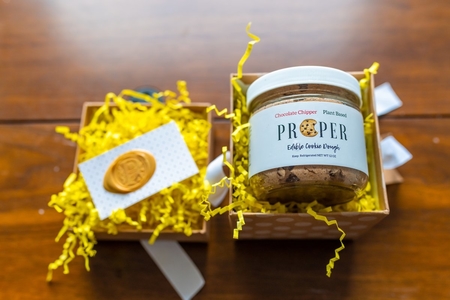 Courtesy of Proper Edible Cookie Dough
Founder Brittania Warren may have pulled off the impossible with her Proper Edible Cookie Dough. It's a dairy-free, better-for-you indulgence that's safe to eat, packed with fiber and protein, and, oh yeah, tastes just like the real thing. Made with a gluten-free flour blend and 100% plant-based ingredients, Proper can be enjoyed virtually any way you like – raw or baked, in a smoothie, or just straight from the jar (our preferred method).
2) A Dozen Cousins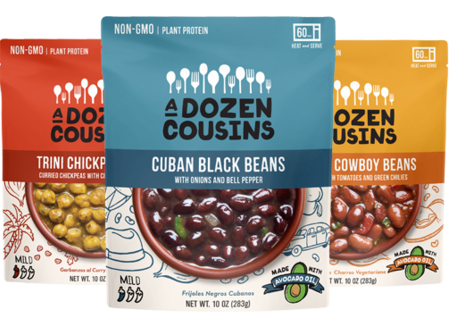 Courtesy of A Dozen Cousins
Families and food just go together. Named after founder Ibraheem Basir's daughter and her 11 cousins, A Dozen Cousins brings families closer with their soulfully seasoned beans. Cuban Black Beans, Mexican Cowboy Beans, and Trini Chickpea Curry are authentic, delicious, and easy to prepare.
3) Mented Cosmetics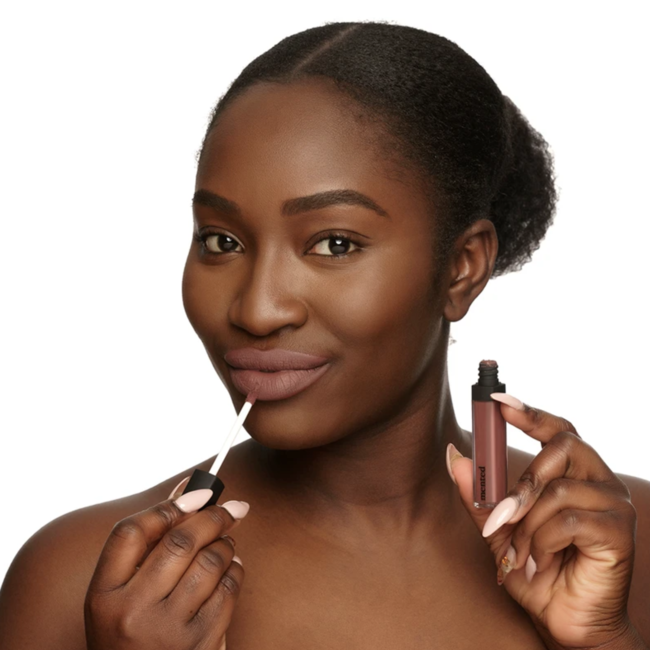 Courtesy of Mented Cosmetics
The Mented journey began when founders KJ Miller and Amanda E. Johnson asked themselves, why is it so hard to find the perfect nude lipstick? Mented Cosmetics believes that "every woman should be able to find herself in the world of beauty, no matter her skin tone." With a seemingly endless array of lipsticks, powders, eyeshadows, and more… now every woman can. Plus, all Mented products are vegan, paraben-free, non-toxic and cruelty free.

4) UOMA Beauty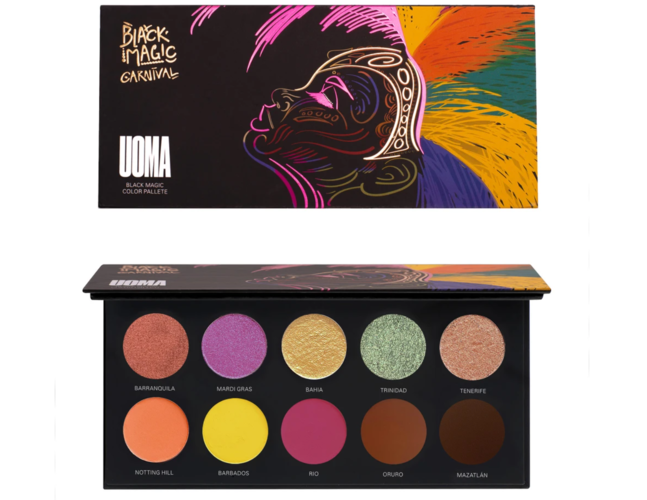 Courtesy of Uoma Beauty
UOMA is the brainchild of visionary founder Sharon Chuter, who serves as the forward-thinking cosmetic brand's CEO and Creative Director. Born in Nigeria, Sharon built a brand that celebrates inclusivity, vibrances, self expression, and a spirit of rebellion that refuses to accept that beauty has only one definition.
5) Harlem Brewing Co.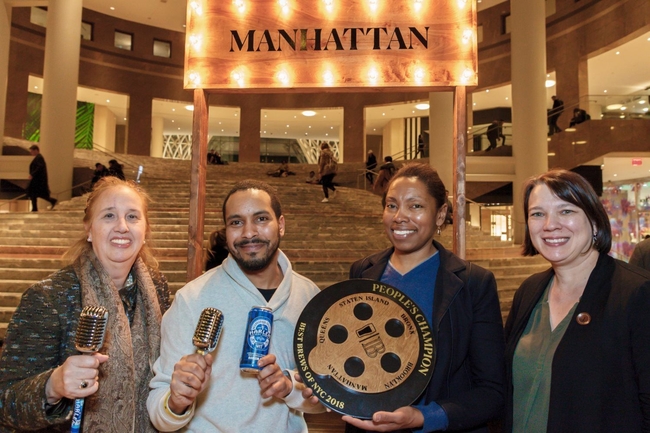 Courtesy of Harlem Brewing Co.
Harlem Brewing Co. founder Celeste Beatty holds a unique distinction: she's the first Black woman to own a craft brewery in the United States. With varieties like Renaissance Wit and 125 IPA (as in 125th Street), the brand certainly reflects Harlem's vibrant cultural history. But that's not all – Celeste's brews also connect back to African traditions by featuring ingredients like cumin, coriander, and grains of paradise.
6) Koia

Courtesy of Koia
Co-founders Maya French, Christopher Hunter, and Dustin Baker started Koia because eating poorly and being overstressed is no way to live. Their name was inspired by the Nicoya Peninsula in Costa Rica, a lush region where the people seemed to have figured this out – inhabitants there actually live longer by being active and eating a plant-based diet. Koia's delicious vegan smoothies and shakes are packed with protein, fiber, and healthy fats to help you do the same.
7) Callaloo Box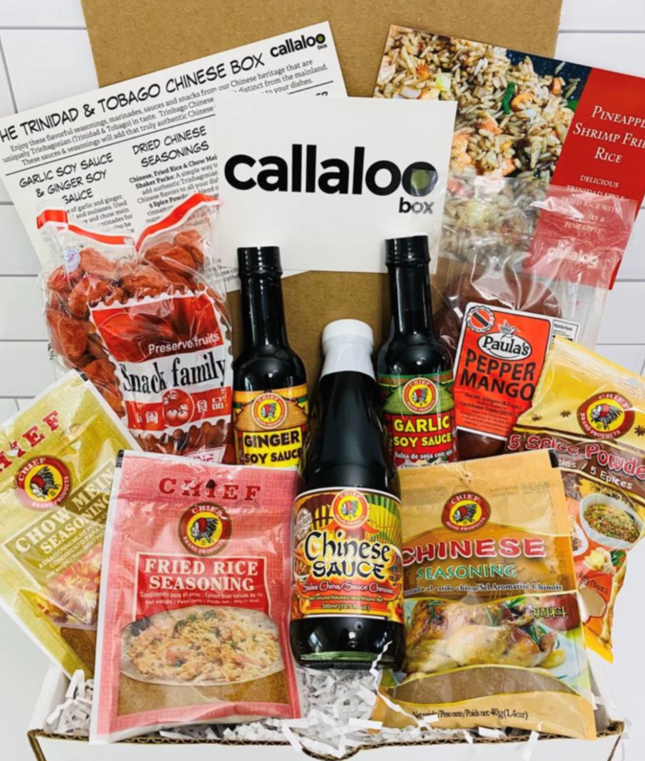 Courtesy of Callaloo Box
Founded by two sisters from South Florida (by way of Trinidad), Callaloo Box brings the bold flavors of the Caribbean straight to your doorstep. Their condiments, curry spices, pepper sauces, snacks, and more bring a little piece of home to customers all over the world.
8) BLK & Bold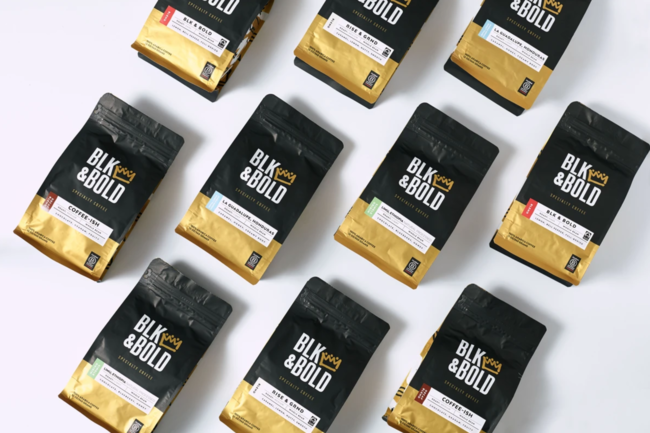 Courtesy of BLK & Bold
Childhood friends Pernell Cezar and Rod Johnson are the bold minds behind BLK & Bold, the first black-owned nationally distributed coffee brand. Their model? Specialty coffee and tea is the engine that drives community impact. The brand donates 5% of profits to local and national organizations that support at-risk youth.
9) kubé Nice Cream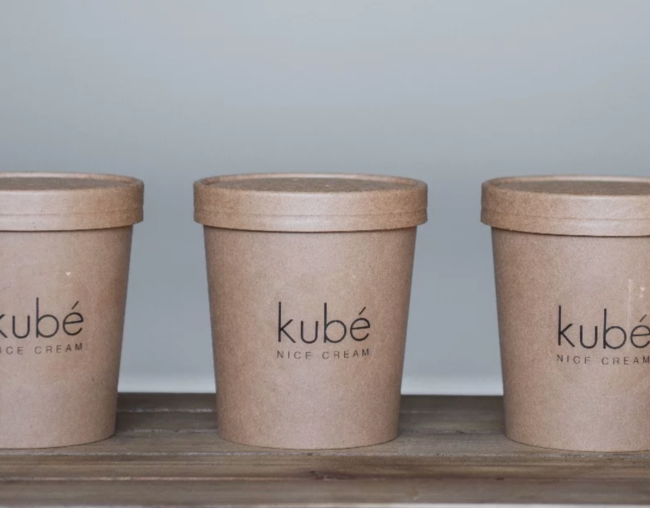 Courtesy of kubé Nice Cream
kubé is a proudly black-owned and woman-led dairy-free ice cream brand based in Oakland, California. Inspired by a trip to visit family in Ghana, the founders set out to build a non-dairy ice cream that harnessed the health benefits of raw, cold-pressed coconut milk. (In fact, kubé means "coconut" in Twi, a language spoken in Ghana.) Mouth-watering flavors like Key Lime, Cardamom, and Goddess Empowermint have made kubé a beloved favorite with consumers across the U.S.
10) The Honey Pot Co
Courtesy of The Honey Pot Co
The Honey Pot Co is the first complete feminine care system powered by herbs. Their all-natural line of plant-based feminite care products includes cleanses, menstrual products, products for expecting mothers, and more. CEO and founder Bea Dixon founded the company after an ancestor offered her healing ingredients in a dream. Today Honeypot is available all over the country in major retailers like Target, Walmart, and Bed Bath & Beyond.
11) Iya Foods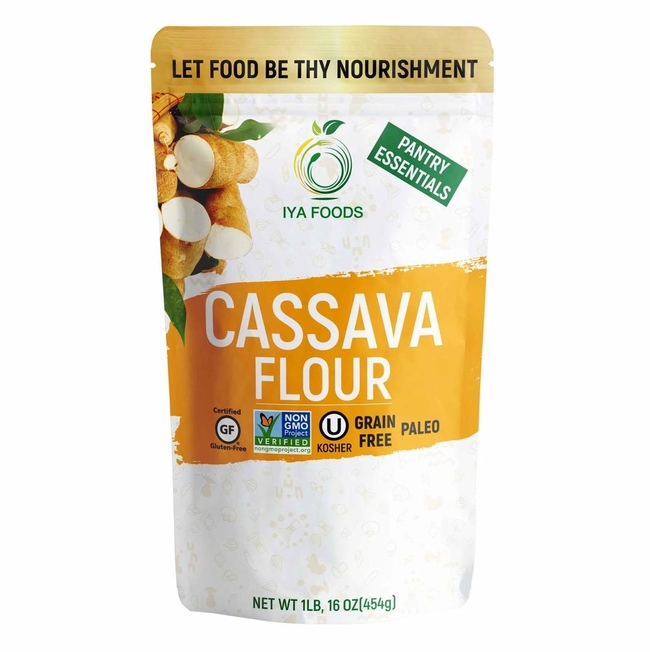 Courtesy of Iya Foods
Founder and CEO Toyin Kolawole founded Iya Foods in 2016 with African-influenced flours, baking mixes, spices, seasonings, and whole food powders. A Nigerian immigrant, Toyin launched Iya to combine her passion for African cuisine with her belief in sustainability and global social responsibility. Their top selling Cassava Flour and Hibiscus Flower Powder bring this vision to life in kitchens all over the world.
12) Southern Culture Artisan Foods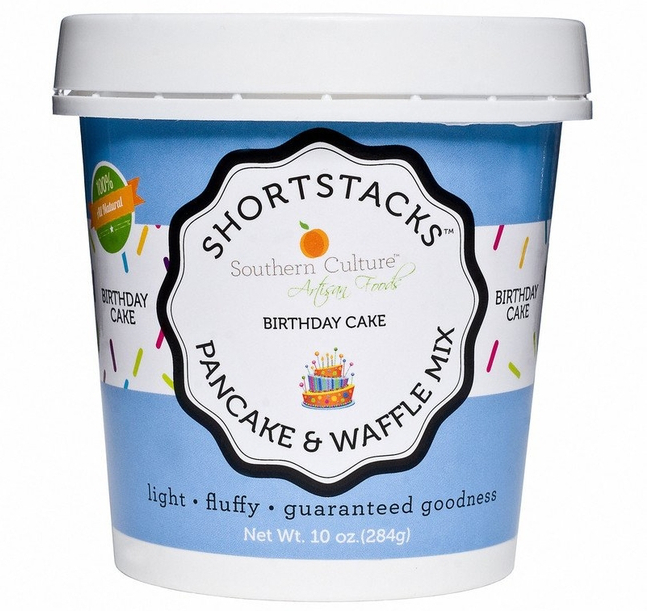 Courtesy of Southern Culture Artisan Foods
Southern Culture Artisan Foods make elevated versions of southern cooking staples like pancake and waffle mix, bacon rub, and stone ground grits. CEO Erica Barrett started the brand after a rather frustrating trip to the grocery store inspired her to make quality, authentic Southern foods that are both convenient and budget-friendly.
13) Melanin Haircare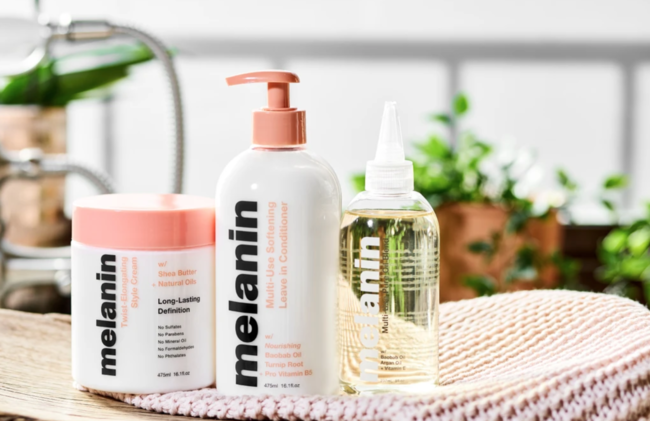 Courtesy of Melanin Haircare
Sisters Whitney and Taffeta White are the founders of Melanin, the makers of simple, natural haircare products. Their style creams, pure oil blend, and softening leave-in conditioner are all-natural, certified non-toxic, and nourish and rebuild damaged hair. The sisters' commitment to quality is no joke – they spent six years of R&D to ensure the formula was just right.
14)  Vibrant Health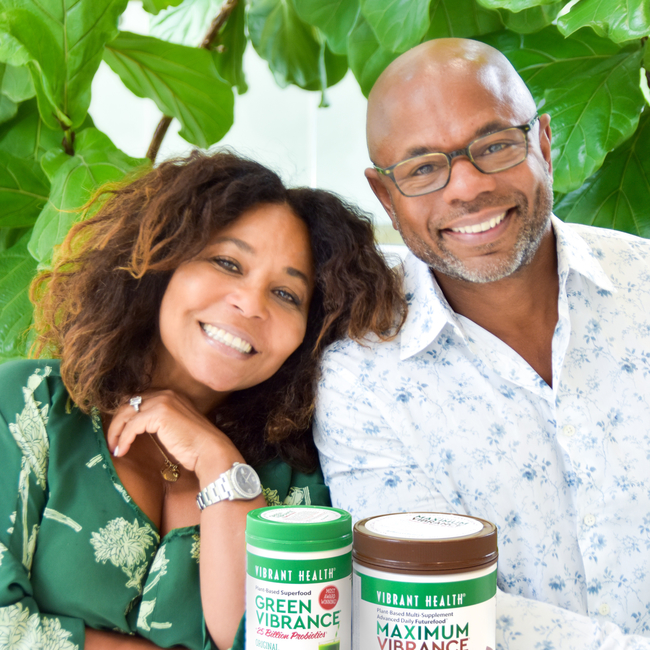 Courtesy of Vibrant Health
When Mark Timon founded Vibrant Health in the second floor of his barn in 1992, his goal was to create a strong nutritional formula that would "get you right" on the inside. Today, Vibrant Health is a trusted name dedicated to crafting powerful, health-boosting formulas with raw, premium ingredients. They're dedicated to giving back and support several organizations including Vitamin Angels, Autism Hope Alliance and Feeding America.
15) Sage's Larder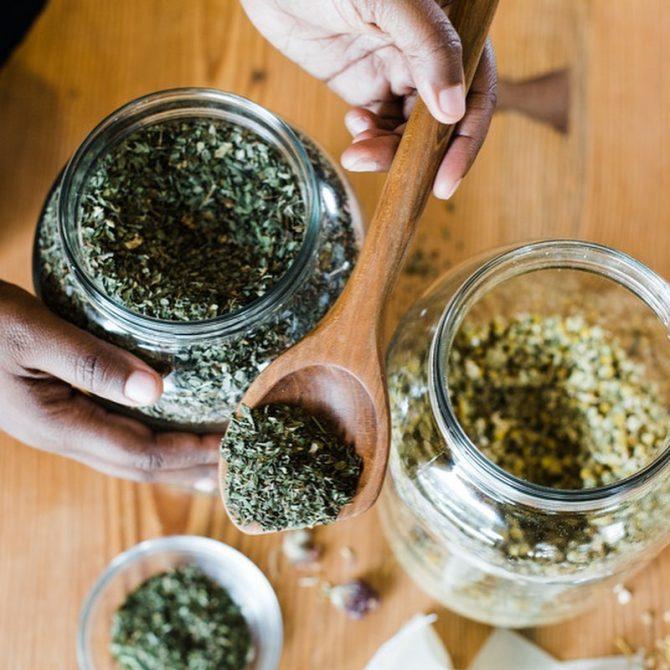 Courtesy of Sage's Larder
When Jovan Sage began her journey of changing her health through growing, cooking and eating, she launched Sage's Larder to guide people to finding their own healing and resiliency through food, tea and plants. Specializing as a birth worker, herbalist, wellness coach and food alchemist, Sage's Larder is the destination for those looking for those looking to foster health through natural means.

16) Ivyees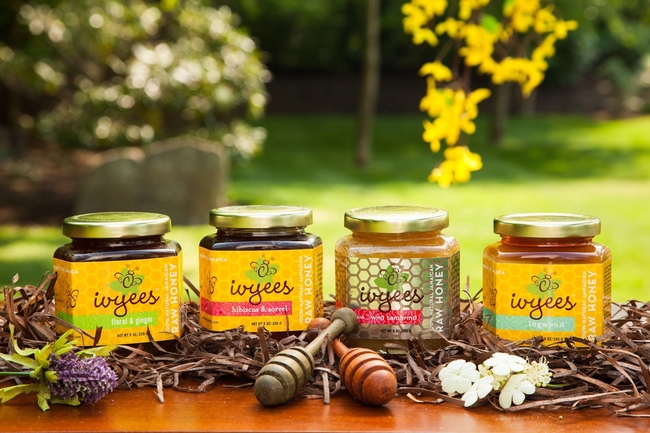 Courtesy of Ivyees
Ivyees' founder, Ivy Lawson, worked as an engineer for 19 years before becoming a bee farmer and the first person of color to open a business in the Boston neighborhood. Her line of raw honey and honey-based products include toothpaste, teas, natural skin care and health care prioritize natural ingredients and sustainability. Our favorite? Her Natural Honey & Miswak Toothpaste.
17) Yummy Spoonfuls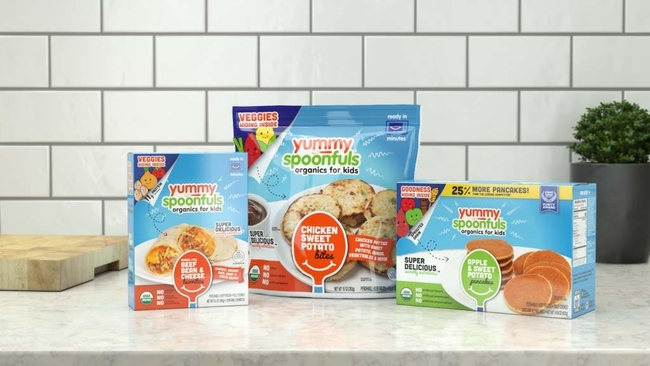 Courtesy of Yummy Spoonfuls
Agatha Achindu's passion in founding Yummy Spoonfuls stems from her memories in Cameroon, eating the freshest organic foods from her family's gardens and local markets. She made it her mission to bring her heritage with her to the US and give fellow mothers options for their families that were organic, healthy and nourishing.
18) Project Pop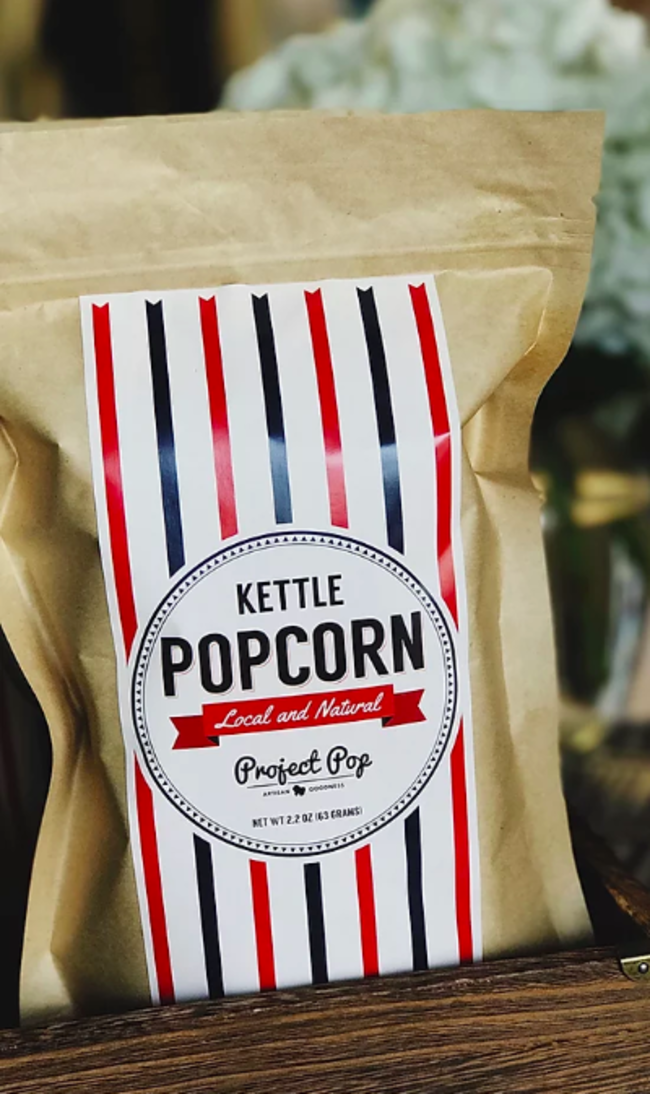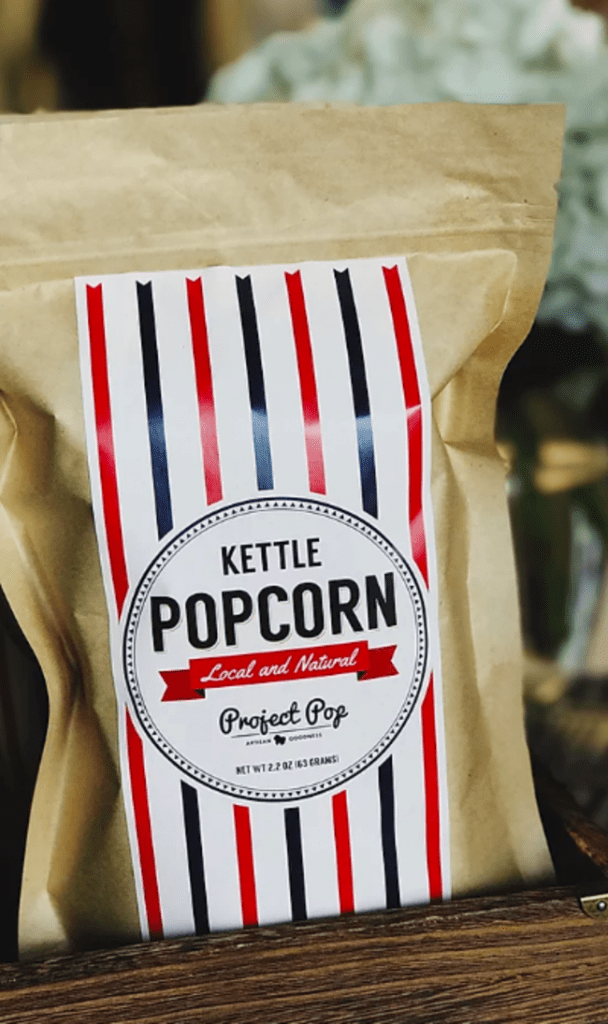 Courtesy of Project Pop
As a popcorn lover herself, founder Chauniqua Major-Louis, often known as Major, dreamt up Eat Project Pop after discovering that most snackable popcorn is laden with endless ingredients that simply can't be pronounced. She made it her mission to create a cleaner popcorn that's organic, non-GMO, vegan and, of course, filled with ingredients that can be remembered.
19) Vicky Cakes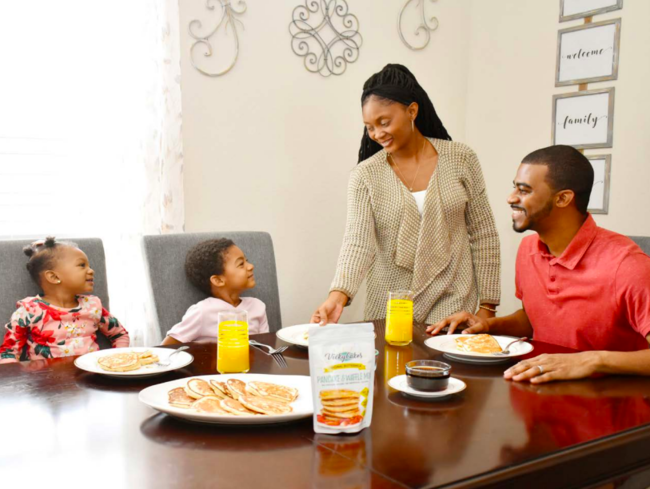 Courtesy of Vicky Cakes
Christian Sargent is the co-founder and CEO of the delicious dairy-free and vegan-friendly pancake mix known as Vicky Cakes. Based on a nearly 40-year-old buttermilk pancake recipe, Christian shared her family's long-standing staple recipe as part of her mission to bring families back to the table for good meals and good memories.
20) Me & the Bees Lemonade

Courtesy of Me & the Bees Lemonade
At just 15 years old, Mikaila Ulmer is the founder of Me & the Bees Lemonade, the honey-sweetened lemonade that donates a percentage of profits to local and international organizations fighting hard to save the honeybees. Did we mention she's also a published author and showcased her delicious lemonade line on Shark Tank? We'll have what she's making!
21) The Spice Suite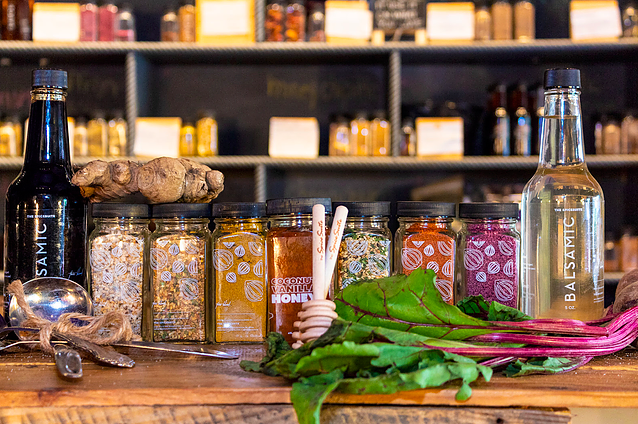 Courtesy of The Spice Suite
In 2015, Angel Anderson walked by a vacant storefront with no plan or desire to be a small business owner. Today, she's the founder of The Spice Suite, a renowned spice shop that has become a staple in DC and a dream incubator for Black business owners thanks to their free pop up shops.
22) Unsun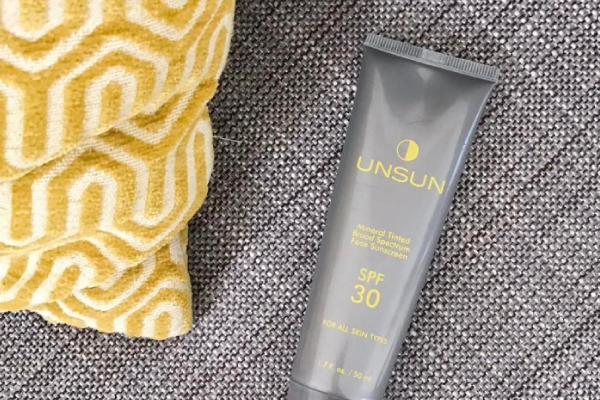 Courtesy of Unsun
When Unsun founder Katonya Breax noticed the lack of options for clean sunscreen products designed for women of color, she decided to create premium, no-residue options that women of color could love. Her mission is to create sunscreen products that are kind to those using them and to the environment at large.
23) Golde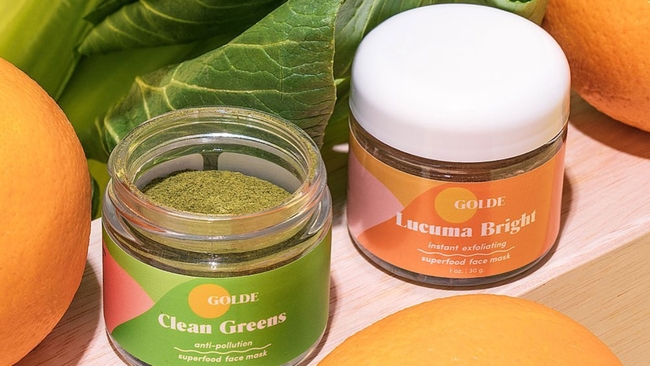 Courtesy of Golde
Trinity Mouzon founded Golde in 2016 with the mission to make self-care more inclusive, engaging, and fun. Her line of wellness and beauty products, from face masks to smoothie boosters, are powered by health-boosting superfoods designed to help you look good, feel good, and be your best self.
24) Brooklyn Tea NYC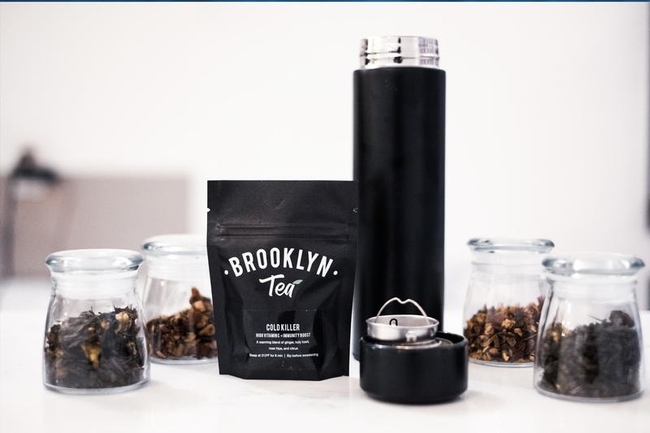 Courtesy of Brooklyn Tea NYC
Brooklyn Tea founder Alfonso Wright became interested in tea as a child, after being introduced to English tea culture by his Jamaican mother. His loose-leaf teas harness the complexity of flavors and health benefits with every sip and source the highest quality, organic and fair trade ingredients.
25) Theopolis Vineyards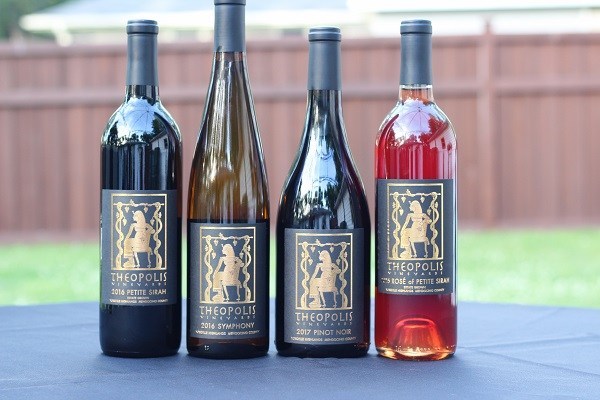 Courtesy of Theopolis Vineyards
Lovingly known as "Theo-patra", Theodora Lee founded Theopolis Vineyards in 2003. Her passion for wine began when she moved to San Francisco from Texas in 1987, and eventually began bottling her own award-winning wines from her small lot vineyard and hand-crafted winery. Today, Theopolis Vineyards is best known for their Double Gold, 95 Points 2013 Estate Grown Petite Sirah and their Double Gold 2014 Estate Grown Rosé of Petite Sirah.
14 Brands To Discover In SnackNation's Amplify Snack Box
26) Pipsnacks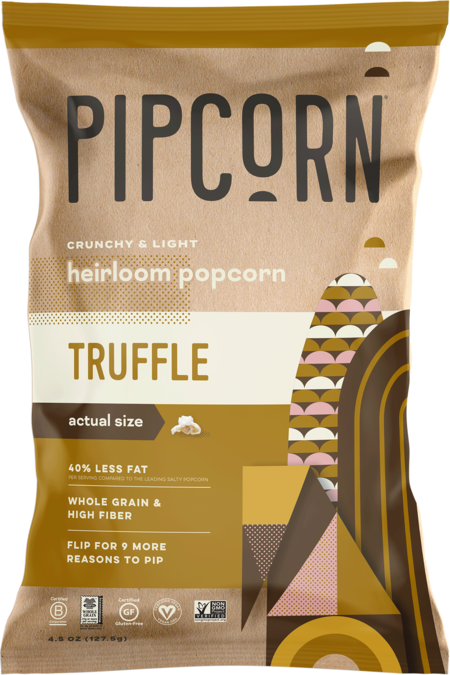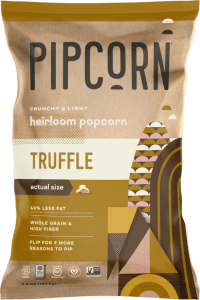 In 2012, Jeff Martin was helping his sister, Jen move apartments. When the only food left to eat was a bag of tiny heirloom popcorn kernels – it was the best popcorn they'd ever had so they tracked down the Indiana farmer who grew it from his family's heirloom stock and started Pipsnacks.
27) Partake Foods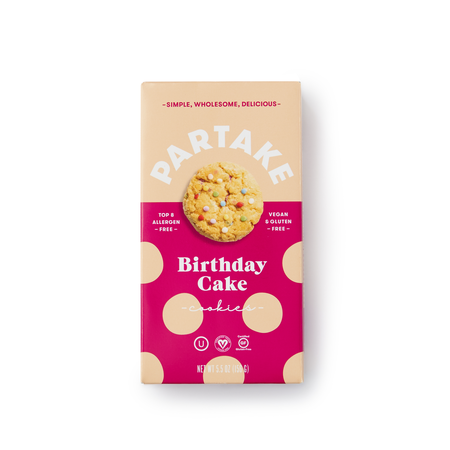 Denise Woodard founded Parktake Foods when her daughter, Vivienne, developed food allergies and she couldn't find allergen-free snacks for her family. Partake's snacks are deliciously made for just about everyone – from those with restrictions to those who simply want to eat more healthfully.
28) Kitchun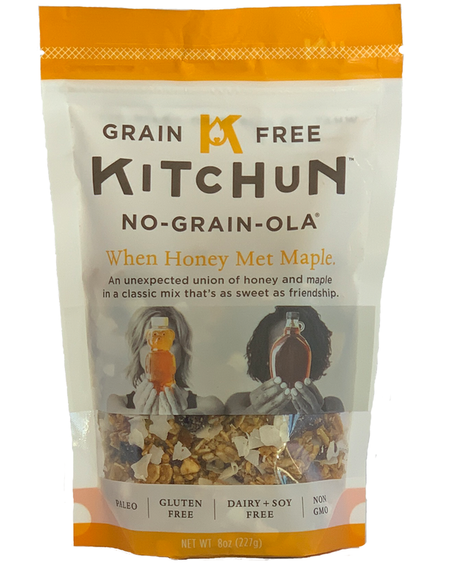 Founder Keesha D. Waits has 2 main passions: fitness & baking. After battling with rheumatoid arthritis and finding her way to a grain-free lifestyle, she started Kitchun, creating grain-free snacks and granola.
29) Ekoa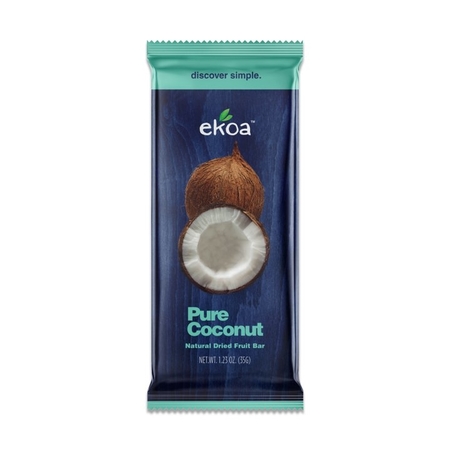 Alejandro Restrepo founded Ekoa with one simple tagline – discover simple. Their line of all-natural dried fruit bars quickly became such a hit in their home country of Brazil that they are now found and loved all over the US.
30) Karma Nuts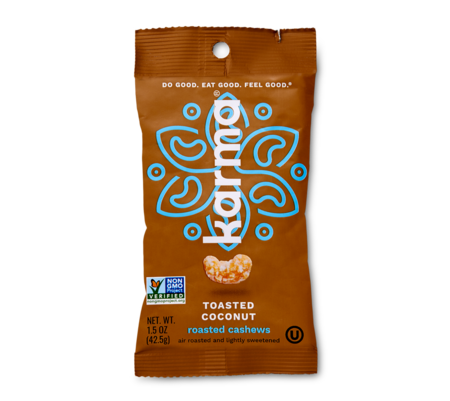 Karma Nuts was founded by Ganesh Nair, who married his Masters from MIT, 10+ years of diabetes care, and his family's deep legacy in the cashew business. After watching the proliferation of sugary snacks and fried junk food, he saw an opportunity to develop a line of minimally-processed "wrapped" cashews.
31) Dang Foods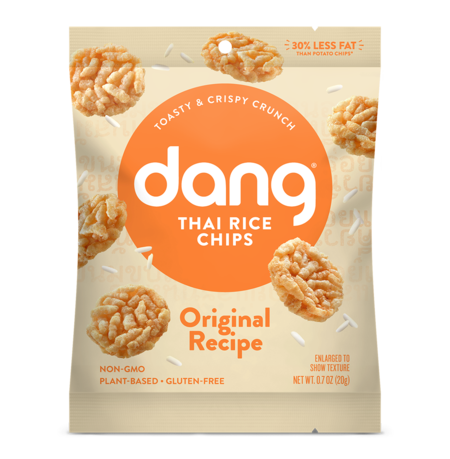 Vincent Kitirattragarn and his brother grew up eating differently, spending their childhoods split between NYC and Bangkok. They created Dang, named after their mom, to share the uniquely Asian-American snacks and flavors they love.
32) Ines Rosales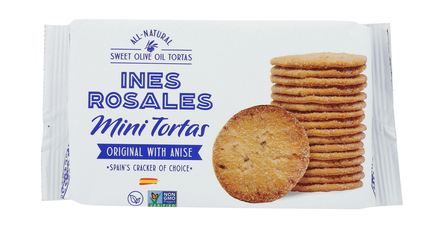 In 1910, Inés Rosales Cabello recovered an old family recipe, the recipe for the Olive Oil Torta. Since then, the company has been carrying on the tradition of hand-crafting each and every torta, following the original recipe.
33) Laiki Rice Crackers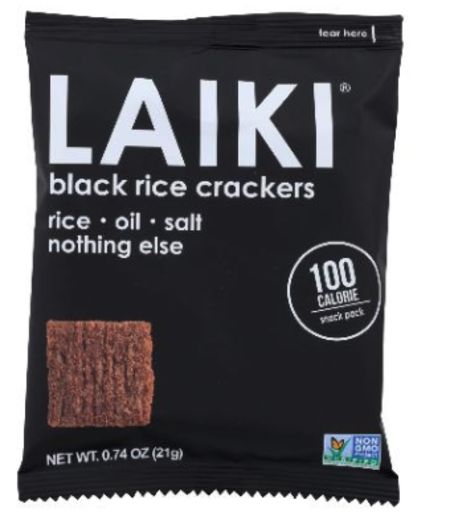 Pradeep Akkunoor founded Laiki with one simple mission. To create a cracker as iconic as Triscuits and Bugles without the junk. Their crackers are all about simplicity and innovation with just rice, oil, salt….and nothing else!
34) Fusion Gourmet (Dolcetto)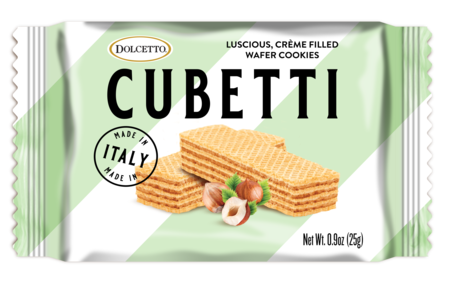 Annie Chu, founder of Fusion Gourmet, was driven by passion to continue her grandfather's legacy of quality foods crafted from rich, local ingredients. 20 years later, Fusion Gourmet continues to source indigenous ingredients from around the world to create the finest confections and snacks.
35) Craize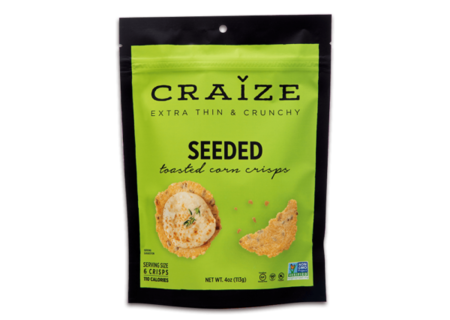 Founder Leo Cotter, an Architect by training, traded in his sketchpad for an apron, driven by the dream of bringing his favorite Venezuelan dishes to the masses. He reinvented and modernized the food that's culturally significant to his heritage in Craize's line of delicious snacks.

36) Ocean's Halo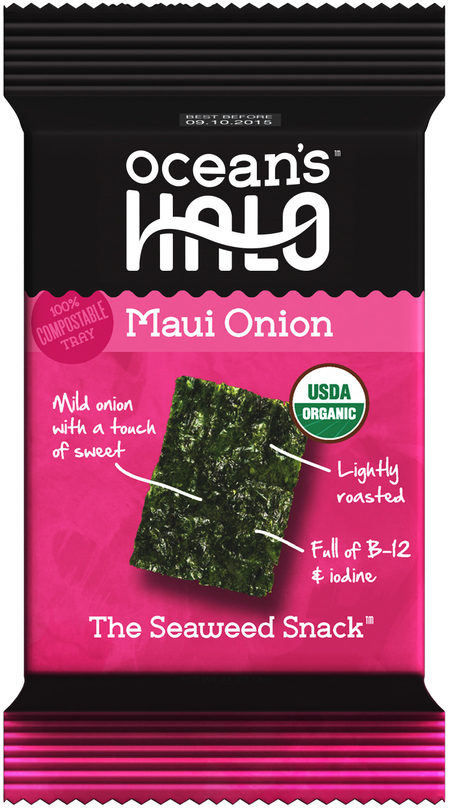 Ocean Halo's story starts with 4 dads – 2 who grew up on potato chips and 2 who grew up on seaweed. In 2011, they created seaweed snacks that were both tasty and good for you at the same time. In the years since, they've created a whole ocean of feel good, do good snacks with none of the bad stuff.
37) Harvest Snaps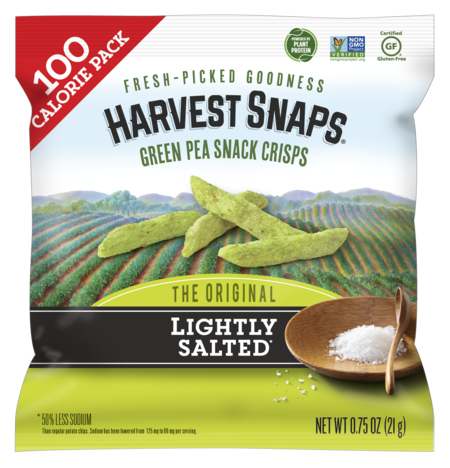 Harvest Snaps is owned by Calbee International, the largest and most respected snack company in Japan. Calbee International was developed with the intention to harvest the power of nature into everyday snacks by creating tasty food from top quality and natural ingredients.
38) The Good Bean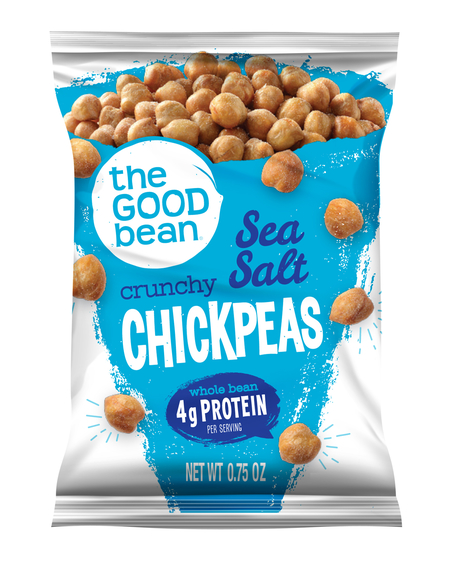 Sarah Wallace & Suzanne Slatcher founded The Good Bean in 2010 in Berkeley, California. Their goal was to provide better, healthier snacks for everybody and to support women-led businesses, responsible agriculture, and domestic small farms.
39) Kibo Foods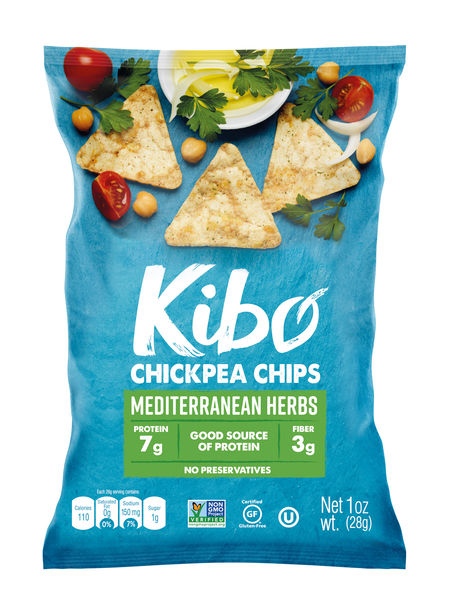 Rafael Henao founded Kibo Foods in Austin, Texas with the commitment to finding innovative and delicious snacks to utilize nutrition-packed ingredients. They use plant-based ingredients that use less water and contribute to creating a better food future for everyone.
40) Country Archer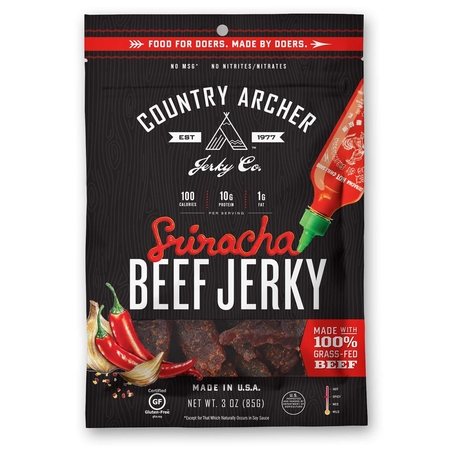 Eugene Kang founded Country Archer in 2011 while on a road trip to the Grand Canyon with his aunt. After discovering a small jerky brand and falling in love with their small-batch, grass-fed jerky, Kang dropped out of school at just 21 years old, bought the business from its founder Celestino Mirarchi and learned how to make jerky as his apprentice.
41) Rip Van Wafels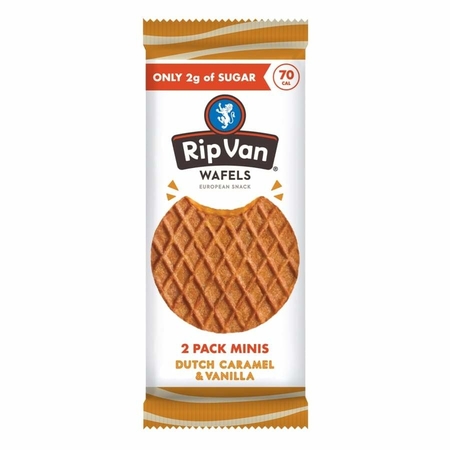 Cofounder Abhishek (Rip) Pruisken was raised between India and Amsterdam, where he was inspired to improve the Netherlands' traditional Stroopwafel. After meeting his Brazilian-Dominican cofounder, Marco De Leon, at a college party, the two decided to shake up the snack world with their new take on a classic treat. Rip Van has been certified as a Minority business enterprise (MBE) by the state of Rhode Island, New York and Canada and their sweet treats can now be found in over 12,000 retail locations across the US and Canada.
42) Bohana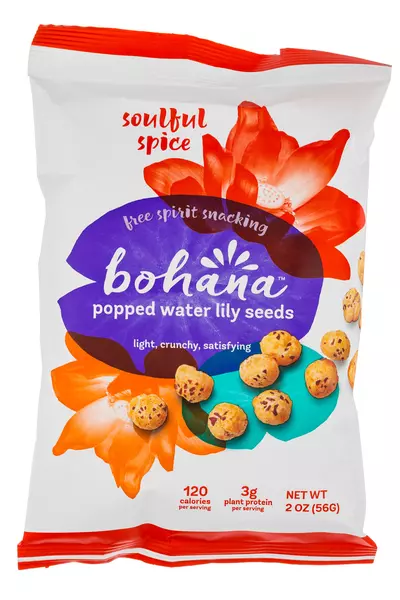 Cofounder Priyal Bhartia went back to her Indian roots and rediscovered her favorite childhood snack – Popped Water Lily seeds. When Priyal introduced this puffed super snack to fellow cofounder Nadine Habayeb, she was hooked and made it her go-to snack too! The two never looked back and vowed to bring this ancient super snack to free spirit snackers everywhere.
Any brands we missed? Share your favorite Black-founded brands in the comments…