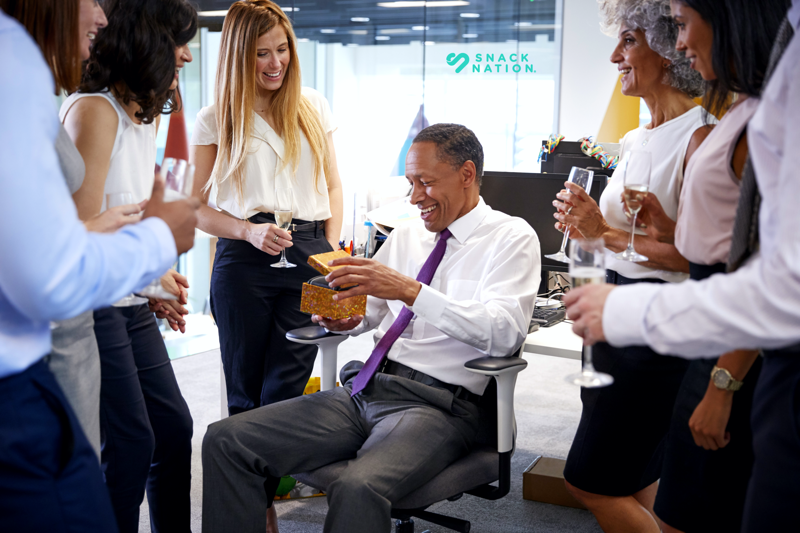 What do you give someone who already has complete time freedom, the greatest retirement gift of all?
That's the golden question when it comes to figuring out what to buy retirees or soon-to-be retirees. As it turns out, the answer is not so simple.
In spite of the fact that their newly acquired time and work freedom would allow them to fill pretty much all waking hours with relaxation, retirees are leading longer, healthier, more active lives than ever. 60 is the new 40!
Some are looking to pursue the dreams of their past life — playing in a band, writing novels, studying architecture, or gardening. Others may find themselves wanting to be more active than ever by running half-marathons, golfing, playing a rec league sport, swimming, hiking, volunteering, or maybe just spending time with their loved ones.
"Retire from work, but not from life." -M.K. Soni
No matter how your retiree friend, colleague, or employee decides to spend their golden years, there's a perfect farewell gift for them. Fortunately, if you've been around them long enough, you've probably heard them talk about their passions at one point or another. But if not, no worries.
We've curated the best retirement gifts for this year. Check it out and see which gift ideas will help make their retirement that much sweeter!
Personalized Retirement Gifts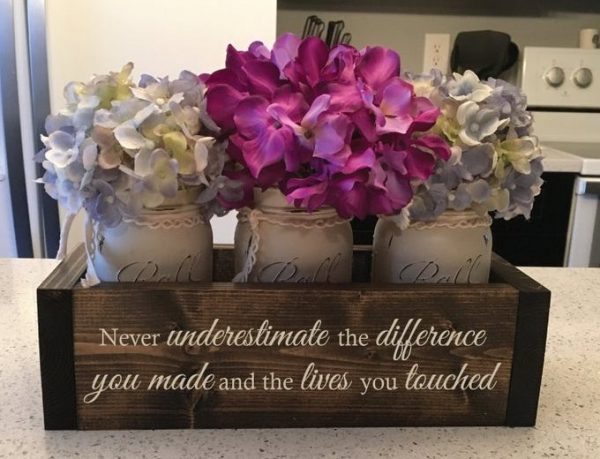 The Retirement Flower Box is an excellent appreciation gift for coworkers. You can write a personalized message on this foot-long stained wooden box. Let your retiree friend know that you're thinking of them and they will be missed in the office by gifting them this engraved rustic planter. The Retirement Flower Box comes with distressed jars and ribbon to top this item off as the perfect centerpiece for their tables.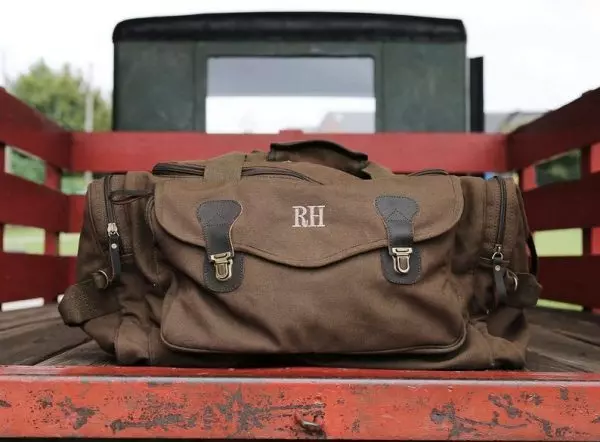 The Weekender canvas bag is perfectly suited for a road trip or a world tour! Made from classic canvas with leather accents and antique brass hardware, the Personalized Travel Bag features a front zippered pocket with flaps and zippered side pockets for storing tech, accessories, and other road tripping essentials.
To add to the convenience of this travel bag, it also has two carry handles, leather zip pulls, and an adjustable shoulder strap. You can personalize it with the initials of your freshly retired friend and choose from a variety of colors! If no color is chosen, the bag will come in khaki.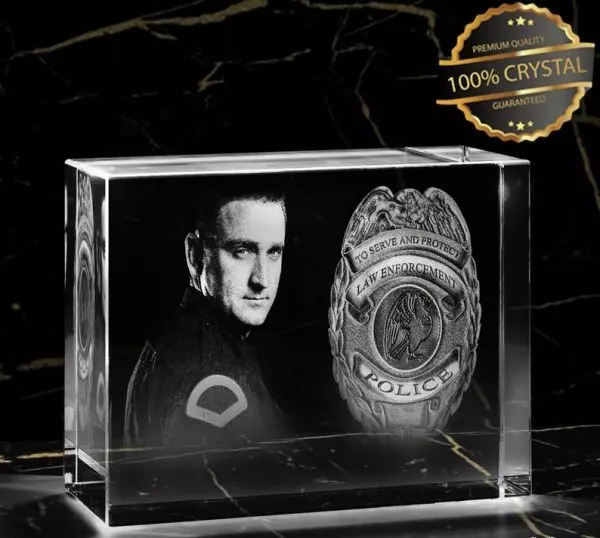 The Photo Crystal is perfect for showcasing family pictures and other special moments in time. This personalized retirement gift comes with a stunning LED light base that gives pictures extra pop. The Photo Crystal also enhances sharpness, offers 3-D imaging, Point-Cloud creation, is laser crystal engraved, and comes in a variety of sizes. Nothing expresses gratitude for memories and time spent together quite like this custom keepsake.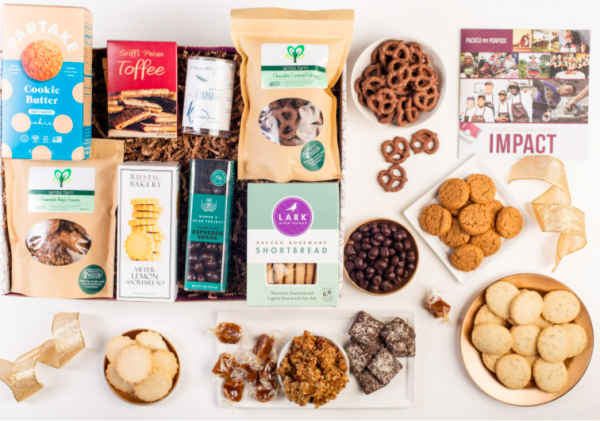 A Sweet Thanks puts the sweet in the bittersweet goodbye you'll say to your retiree coworker, boss, or employee. This snack box comes with artisan caramels, delicious cookies, handcrafted dipped pretzels, all-natural granola, a rosemary sea salt caramel cylinder, chocolate covered premium roasted espresso beans, gluten-free southern-style dark chocolate + pecan toffee, fragrant rosemary and crunchy sea salt shortbread cookies, and much more. In fact, A Sweet Thanks also employs women overcoming poverty, minority artisans, and other groups facing severe challenges.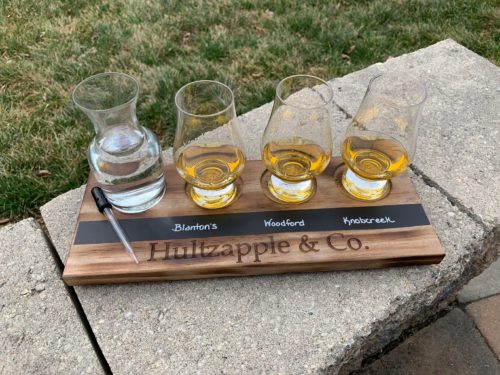 The Personalized Bourbon Flight is the earthy, mildly sweet gift retiree gift they never knew they needed. This handcrafted upscale Kentucky Bourbon stands above the boldest of spirits. Made from a reclaimed bourbon barrel, the vanilla, caramel, vanilla, smoke, and oak flavors are a Goldilock balance of just right. It comes with four Glencairn glasses that can be personalized with location, name, and year.
---
Retirement Gift Boxes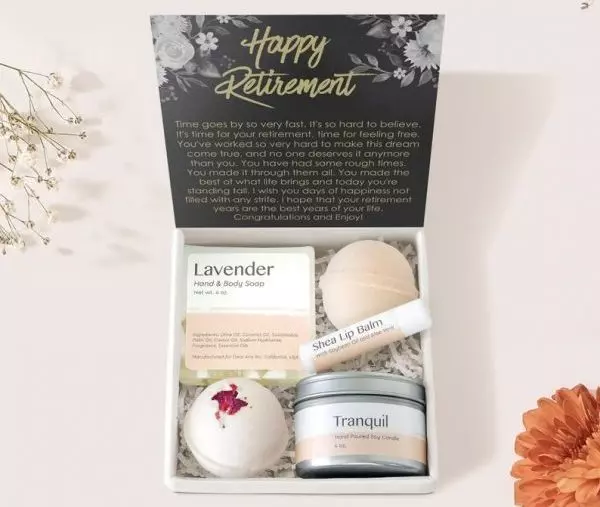 The Retirement Gift Box Set is like getting a spa in a box. The spa element of the gift box includes a tranquil lavender soy wax candle, lavender natural castile soap, peppermint-shea lip balm, relaxing rose petal bath bomb, uplifting orange bath bomb, an engraved wooden heart with a customized inspirational message, a heartfelt greeting card, and an optional add-on like a gold necklace or other items. Plus the jewelry portion of this luxury gift box comes with more than a dozen other incredible additions. DearAvaGifts ensures that everything featured in the box is of premium quality.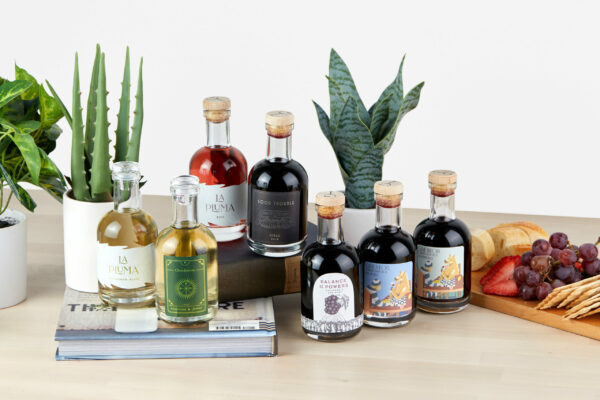 There is no better feeling than raising a glass to retirement. The California Wine Mixer lets them raise 8. This gift will transport them to a tour of the sun-drenched coasts and golden vineyards of California. The 8-bottle wine box flight is perfect for those new to wine and looking to discover new varietals, or wine lovers looking to sample California's best.
In Good Taste Wines has found eight gems and bottled them by the glass, highlighting the low-key, bold, and glamorous tastes of the Golden State. Grab your surfboard and sunscreen. It's time to go West.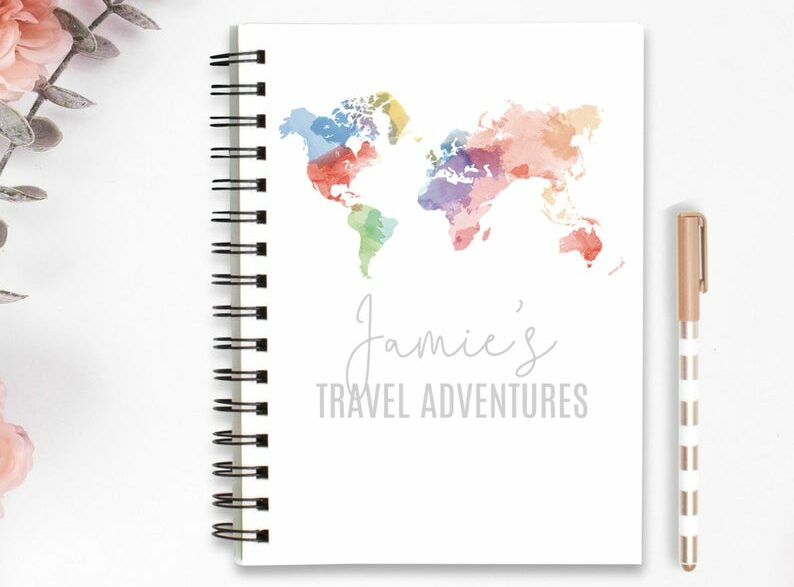 The Personalized Travel Journal is a handmade and customizable journal, filled with almost 200 pages to journal your travels and adventures. The journals are spiral bound with double wire and come with a custom background color with the cover art at request.
For instance, if a retiree wanted to spend a week trekking around Europe or let's say Bali or Japan, the Personalized Travel Journal would be the perfect travel buddy to record their experiences.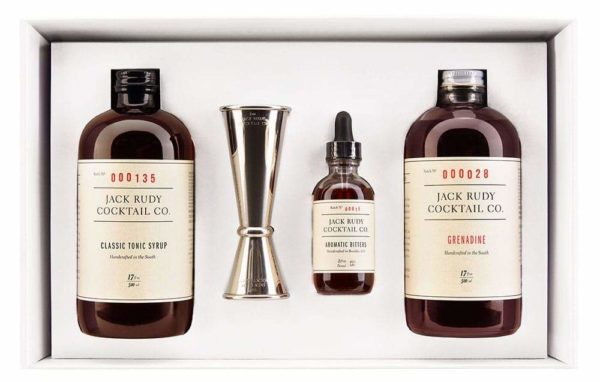 This gift set courtesy of Jack Rudy Cocktail Co. will take their cocktail-making skills to new heights with some flavor combinations that your newly-retired coworker may have never tried before. A graduated bar jigger along with three small-batch mixers will spruce up their bar in an instant. The three mixers include: the Classic Tonic Syrup, blended from chincona-bark quinine and botanicals; Grenadine made from California pomegranates juiced whole; and Aromatic Bitters mixed from cane sugar syrup and spices.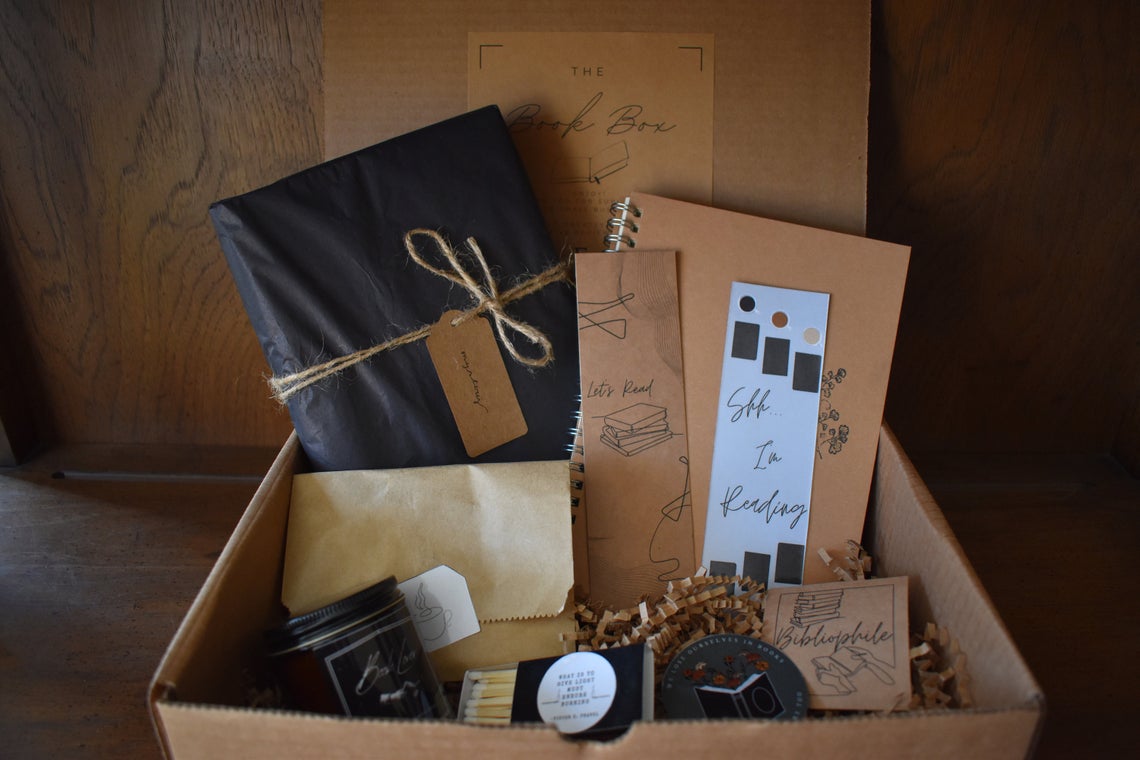 This pre-loved book in this gift is hand-selected to ensure it is in great condition so that the authors' works can be read over and over again. Pre-loved is really the keyword because these books have been enjoyed but not damaged.
One of the exciting things about Mystery Book Box is that each set comes with custom-designed stickers, a matchbox, and bookmarks. You can also enjoy your blind date with a pre-loved book with a candle fragrance of your choosing. Additionally, this package is environmentally friendly because it keeps these previously read books from simply being tossed in a landfill.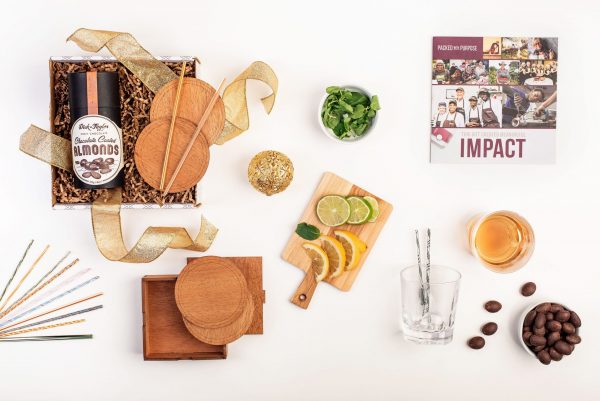 Whether this gift is used at home or in an office, it's like adding a bar to any setting. Imagine how fun the retirement party can be — and life after! On The Rocks Deluxe features natural whiskey stones, mahogany wood coaster set, gourmet chocolate-dipped organic almond, a hand blown glass cocktail stirrer, a set of two contemporary shatter-resistant glasses for bourbon, scotch, or whiskey. Besides being an incredible employee appreciation, client appreciation, or retirement gift, On the Rocks helps support direct trade, reforestation efforts, and other incredible causes.
---
Virtual Retirement Gifts & Experiences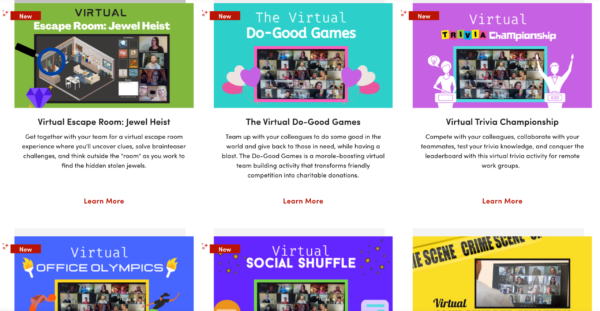 YORO. You Only Retire Once. Make that final day special by planning a fun virtual retirement party for your team members to log on and celebrate a retirement in style. If you are looking to raise the party to the next level, schedule a world-class virtual experience vendor. With activities like Game Show Extravaganza and Clue Murder Mystery, your guests will be tuned in to the fun and excitement generated from a well-run virtual going away event.

The experience experts at Blueboard know that a happy employee outside of the office, will make a huge difference inside the office. That is why they are committed to helping your employees enjoy new things and experience life's wonders — outside of the office. Since your soon-to-be-retired coworker will have plenty of time to try something new, give them a gift they will remember for the rest of their lives.
Choose from a collection of unforgettable experiences from river rafting to taking a helicopter tour over the city. You will find something that suits them perfectly from their catalog of experiential retirement gifts. 

Gift them a new experience with a virtual how-to class designed to lead you and your team through an online experience where a charming host will demo a new activity while you follow along at home. Your newly retired coworker can learn how to make or do something they have been too busy to learn. Whether it's learning how to make donuts or painting a landscape in a virtual watercolor class, a shippable kit will show up at your doorstep and allow you to follow along throughout the event. Who knows, you might learn a new hobby that you can practice during your own retirement!

Cap off a long and successful career with a round of drinks, virtually! A virtual retirement happy hour can be a great time to share stories, socialize, and celebrate your coworker's next big step. The happy hour experts at Sourced will deliver mini cocktail kits to all of your attendee's homes. Plus, a master mixologist will host your group as you learn how to make some of the most delicious cocktails out there. Finish off with some fun trivia and a Q&A session, and you will find your group smiling from this virtual retirement gift.
---
Retirement Gifts For Bosses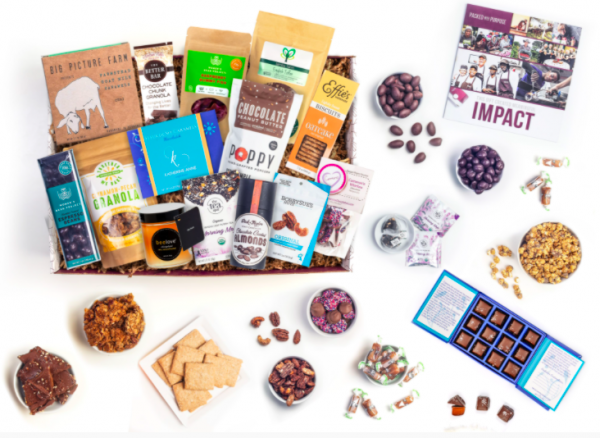 Edibles Extravaganza is a delicious assortment of tasty snacks worthy of a boss, including dark chocolate covered espresso beans, chocolate peanut butter popcorn, and about a dozen other delights. In fact, your former boss will enjoy all-natural granola bars with oats and chocolate chunks, chewy raspberry-flavored gummy fish, Chicagoan local raw honey, buttery English toffee, vanilla and citrus black tea, handmade cinnamon pecan granola, rich handcrafted butter oat cookies, sweet and savory cashew + almond + pecan trail mix, a 12-piece fleur de sel caramel box, and a gourmet chocolate nonpareil candies.
If that sounds like a combination of treats that would be perfect for movie night at home or a bougie camping tramp — you're right. Edibles Extravaganza is as boss of a treat as, well, your boss.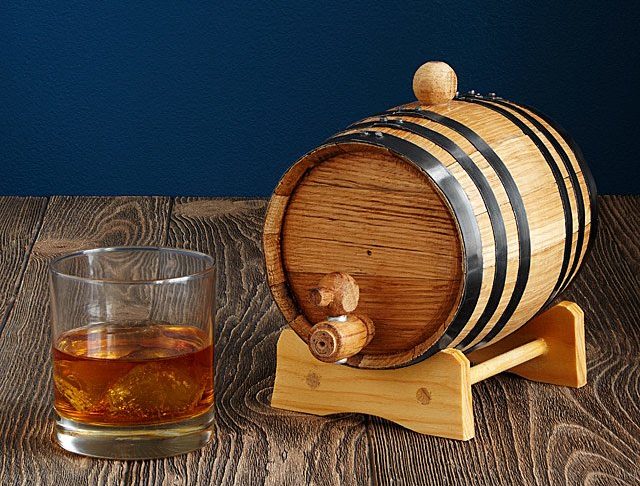 Bosses make boss moves and making whiskey in their own home certainly qualifies as a boss move. That's exactly why the Whiskey Rum Making Kit is the perfect boss gift for the old chief to celebrate retirement. Forget working in a distillery to age spirits. With this kit, the distillery spirit (yes, pun intended) lives on in the kitchen. While the active workforce probably can't be day drinking, your freshly retired boss will soon realize that it's a privilege they've earned. After all, they'll say to themselves, it's five o-clock somewhere.
The process begins by curing the small barrel, pouring grain alcohol or neutral flavored vodka into the vessel with a choice bottle of Swish Barrel Essence. Next step, mix Kentucky bourbon whiskey, spiced rum, or Highland malt whiskey, then give it a solid shake. Let it sit for a couple of weeks for an aged-to-perfection, straight-from-the-tap mix.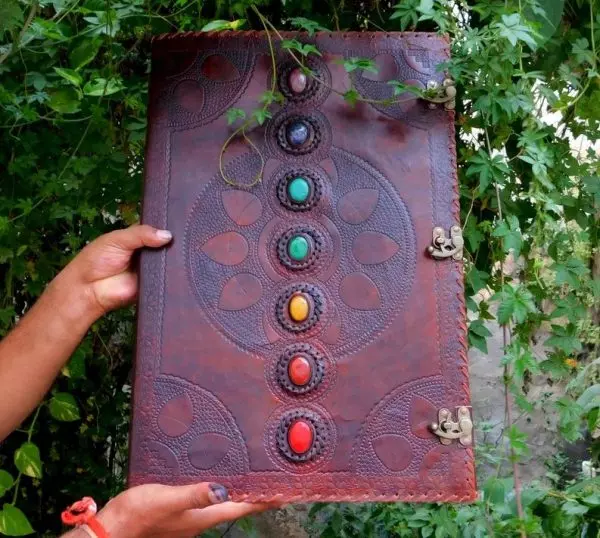 This 21×14-inch genuine leather, paper, and stone journal is hand embossed and a no-brainer gift for managers. The Massive Leather Chakra Journal has a brass clasp lock and hand stitched binding to hold the 120 pages together. It is possible to add more paper by messaging the maker of these stunning journals, which have been used by celebrities including Charlie Rocket to "manifest their dreams."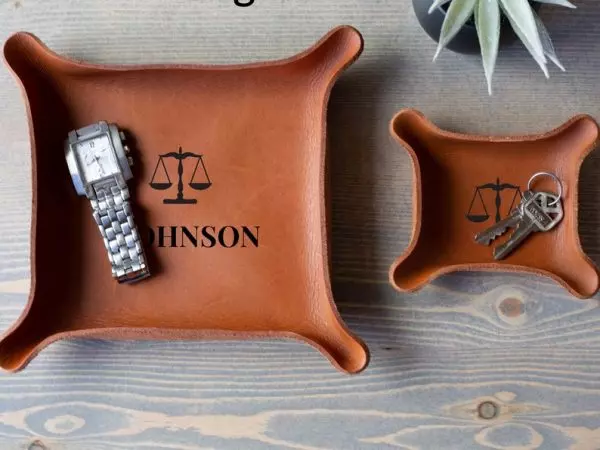 The Leather Catchall Tray is a wonderful gift for CEOs, managers, and board members moving into full-time retirement or for their last Boss' Day. This corporate gift idea is made of premium, genuine leather and can be engraved with a company logo and the recipient's name. You can get the hand-dyed Leather Catchall Tray in brown, red, and natural color.
---
Retirements Gifts For Coworkers

There is no better feeling than raising a glass to retirement. The California Wine Mixer lets them raise 8. Give them the gift of a top-down tour of sun-drenched coasts and golden vineyards of California. The 8-bottle wine box flight is perfect for those new to wine and looking to discover new varietals, or wine lovers looking to sample California's best.
In Good Taste Wines has found eight gems and bottled them by the glass, highlighting the low-key, bold, and glamorous tastes of the Golden State. Grab your surfboard and sunscreen. It's time to go West.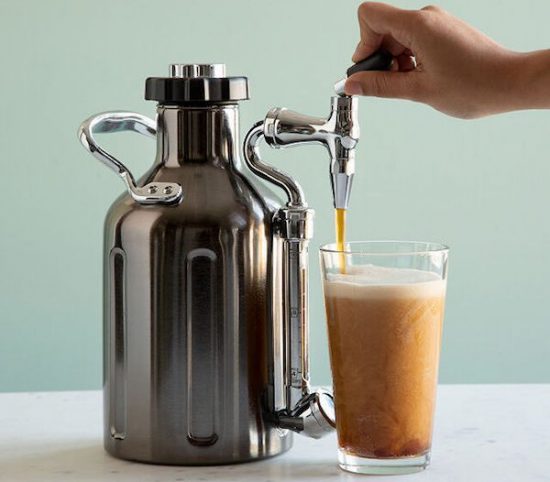 You can save your coworkers some money and a few trips with this gift. Help them turn their kitchen into a coffee shop with this cafe-quality nitro cold brew. The Cold Brew Coffee Maker comes equipped with 2 N20 cartridges, a funnel, serving mat, 4 cold brew filter bags, and a refill kit, which includes a 5 pack of N20 cartridges, 10 cold brew filter bags, and 2 cleaning tablets.
This brewer-slash-dispenser makes it super fast, convenient, and fun to make a rich cup of coffee — just fill the bag with coffee grounds, add water, refrigerate overnight. In the morning, charge, shake, pour, and enjoy!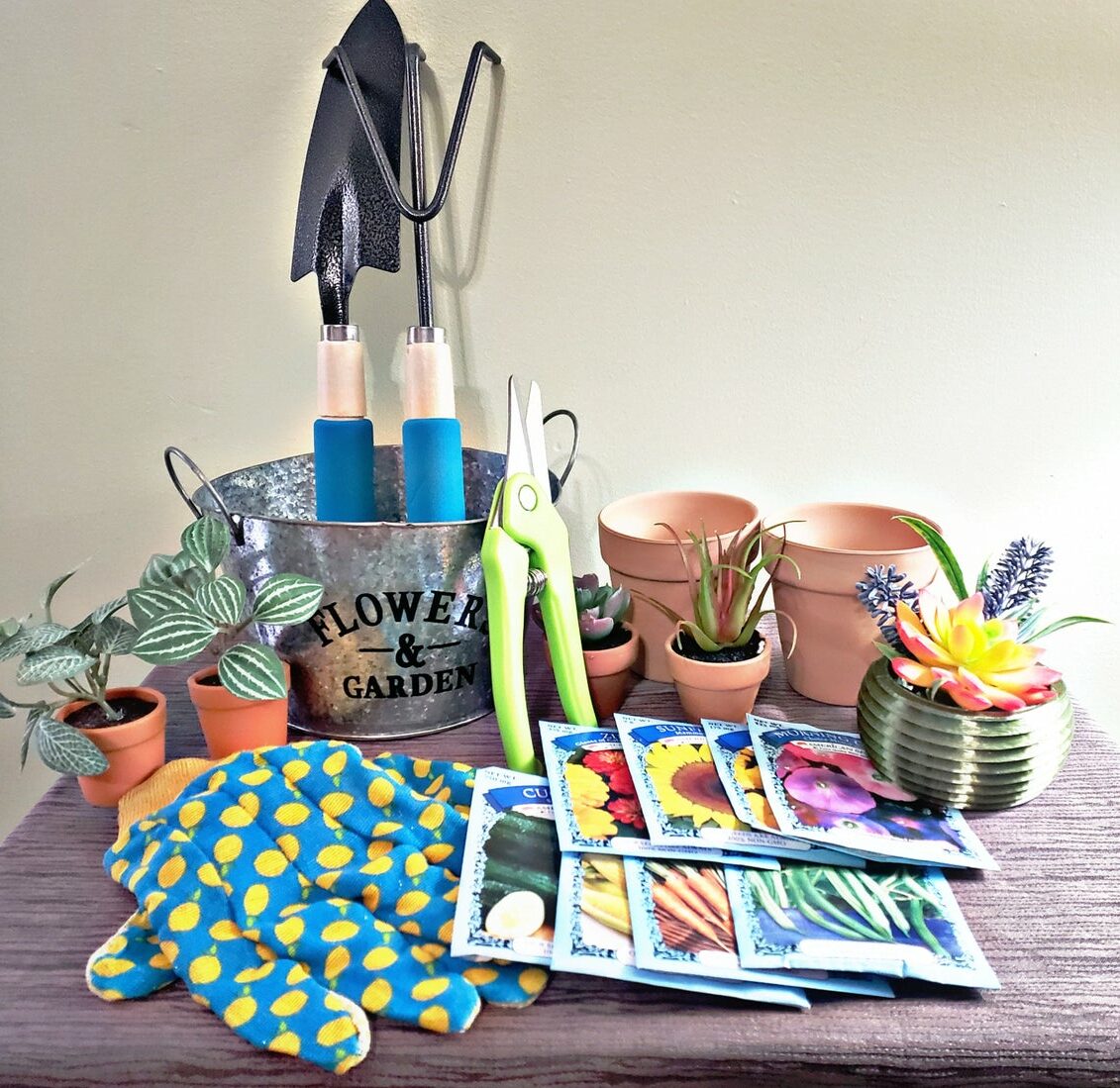 Each month, the Gardening Gift Box arrives with everything new retirees need to enjoy digging in nature. Each kit includes planting instructions and tips on how to grow the plants in your area. From garden cultivators to vegetable seed packs, this set has it all! Even if the recipient of this retirement gift doesn't have a green thumb, the Gardening Gift Box will be the perfect gift for any beginner.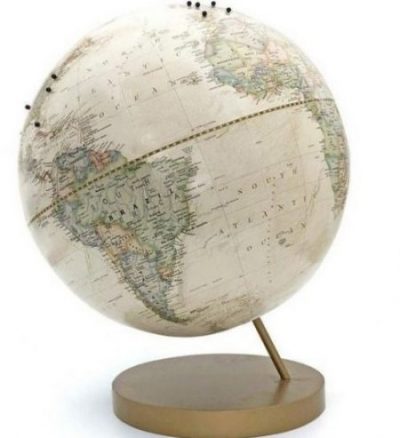 Created by famed artist Wendy Gold, the Push Pin Travel Globe is perfect for retirees to track their adventures around the world. This ivory-colored push pin globe comes with a handmade solid hardwood base that enables the item to spin completely around and it's available in 4 painted and 3 stained wood finish options.
A perfect gift for their home office, the push pin globe includes a travel kit of string, push pins, a tool for inserting pins, and 50 adhesive flags for pinning locations. Owners of this wanderlust treasure can pick the colors of the 100 pins and start tying the red string from destination to destination. This is the perhaps the best gift you can give someone to encourage to fill the next chapter of their life with epic tales!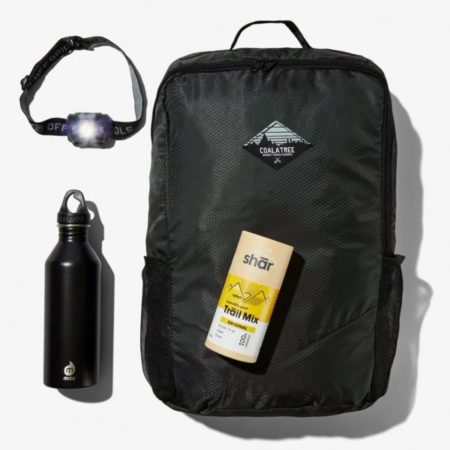 Help them set out on an adventure with this retirement gift box packed with the explorers' essentials that include a Nomad packable backpack, stainless steel water bottle, survival LED headlamp, and a pack of organic trail mix. Wish them the best and gift them something they can take out on the open road and explore some of nature's beauty. The Explore Kit features four quality items expertly curated from the team at Bespoke Post. Send your retiree on a trip to enjoy the next chapter of their adventure!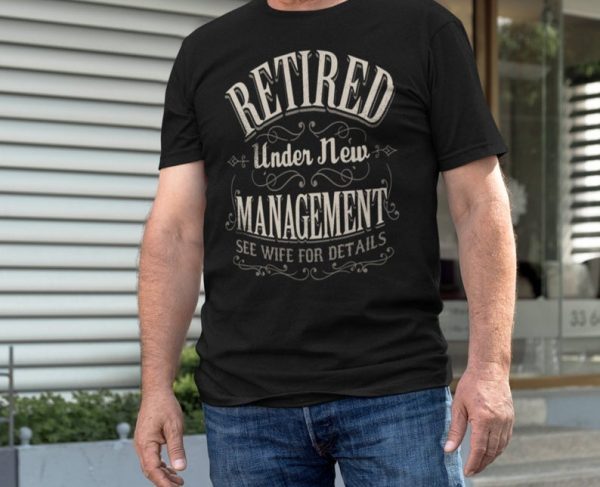 This soft cotton, high quality print t-shirt marks a special time in the life of your coworker. However, we all know that in life each of us answers to someone or something. But that isn't necessarily a bad thing and in fact, we can have a little fun with it. Now, instead of working for the boss, your coworker can settle into working for their significant other. This vintage shirt comes in black, olive, navy, or maroon!
---
Retirement Gifts For Men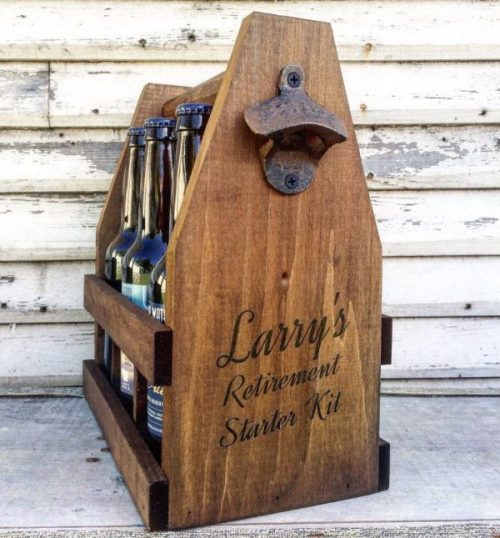 This handmade wooden and cast iron item is a fine addition to the assortment of things that will make retirement that much more enjoyable. The 6-pack Beer Caddy comes with a bottle opener and is about 1-foot tall to give space between the bottle and the hand. The center dividers are removable and the rustic grainy and knotted wood is stained with an eco-friendly dark walnut coat. In fact, the wood is even given a special treatment to ensure it isn't smooth, so every single Beer Caddy is one-of-a-kind.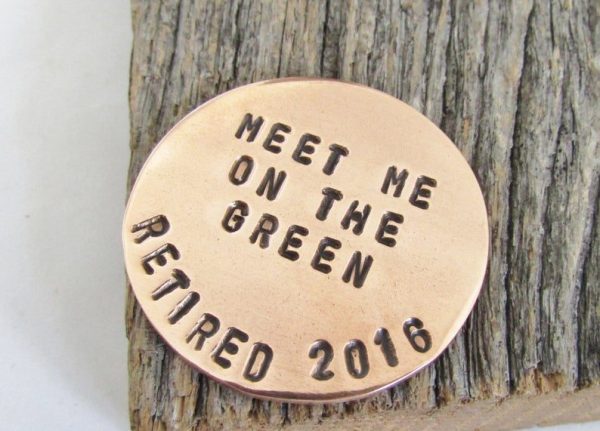 The Copper Golf Ball Maker is perfect for avid golfers or those looking to pick up golf as a new hobby. This copper, brass, bronze, and stainless steel employee appreciation gift sends the message that they're work was recognized and you're wishing them nothing but the very best as they transition to a new chapter of their lives. You can even personalize the golf ball marker with a special inscription. It's a simple yet meaningful gift that's also durable enough to last a lifetime.
Every item is handmade by physically cutting the metal into circular shapes and hammering the letters into the material. Because the hammering isn't done by machine, the spacing and depth of every letter can vary, giving it that beautiful artisan aesthetic. Additionally, the Copper Golf Ball Marker features handwritten note cards for you to add an extra sweet farewell message.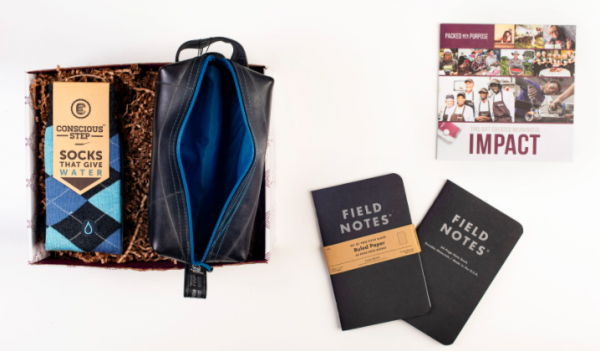 Made from reclaimed tires, this versatile drop kit includes silky smooth, ultra-comfortable organic cotton argyle socks and two sleek field guide notebooks. The EcoFriendly Favorites For Him is perfect for the retired man seeking to break out of the office and into the wilderness. The accessories that come with it are just one half of the amazing benefits.
The other half is how the company also contributes to supporting clean water, employment for adults with autism, and much more. Last but not least, the drop kit is water-resistant, so it will keep items safe in the rain, snow, or any and all outdoor activities.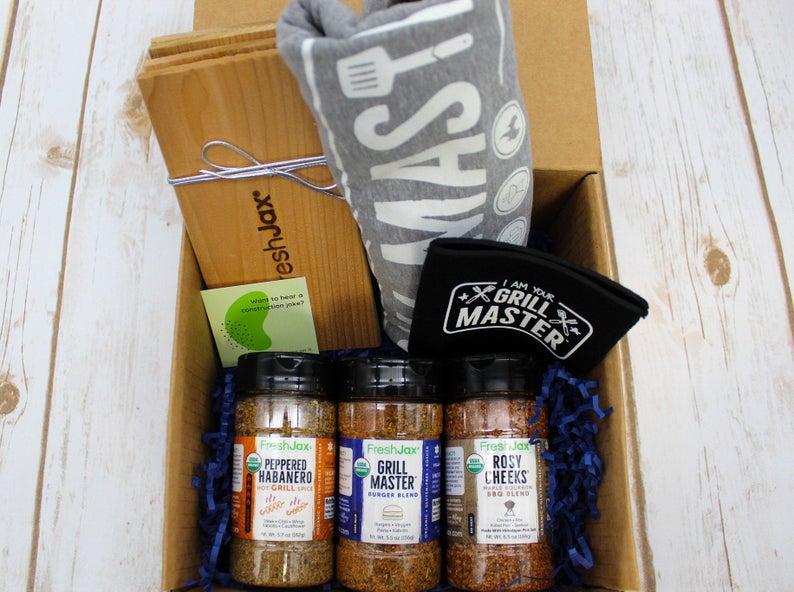 One of our personal favorite retirement gifts for men is the Grill Masters Gift Box. This retirement gift box of grilling and BBQ goods and supplies comes with a delicious blend of spice blends. This kit additionally comes with a grill master t-shirt, grill master koozie for his cold drink, 4 Alderwood grilling planks, and a corny dad joke! Give your favorite retiree this gift to enjoy with his family and create new fun grilling memories.
---
Retirement Gifts For Women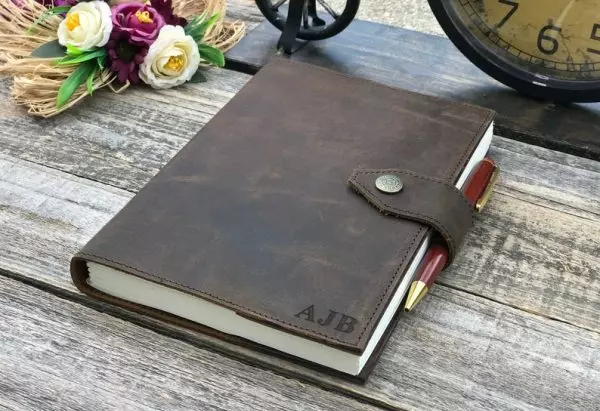 The Travel Leather Journal is a personalized leather notebook. Made of top grain distressed genuine leather and cotton paper, this journal is excellent for writing lists, affirmations, dreams, entries, and anything on the mind. Additionally, the pages are refillable and it has a pencil holder. The back of the journal can be engraved with a custom message. All you have to do is write your message in the personalization box and you can add a custom design and request a mockup!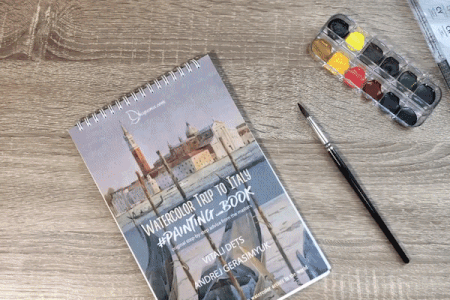 This full watercolor kit comes with a 50-page artbook tutorial, 2 boxes of professional watercolors from Van Gogh Royal Talens, 10 watercolor brushes, watercolor paper and more. The Watercolor Paint Kit is a fantastic retirement gift for women and men. Now they can enjoy a painting and wine class from the comfort of their home. Cheers to that!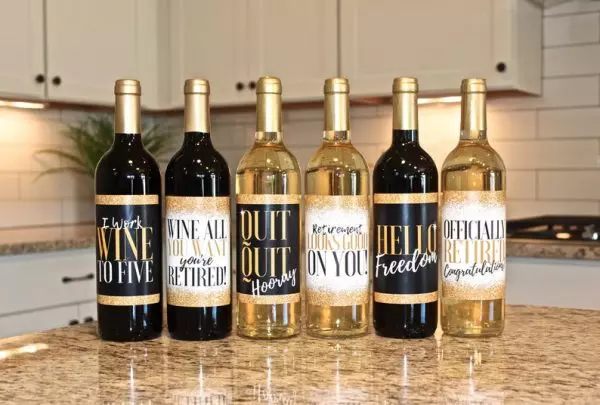 The Retirement Gift Wine Labels come with a 6-pack of black and gold wine bottle sticker labels that are just absolutely perfect for a retirement party! These decorative items feature a printed glitter image and are durable and waterproof to withstand chilled wine. They will last as long as any wine your retiree friend has and they'll add extra glitz and glam to every occasion. The glossy, high quality paper gives the printed image pop!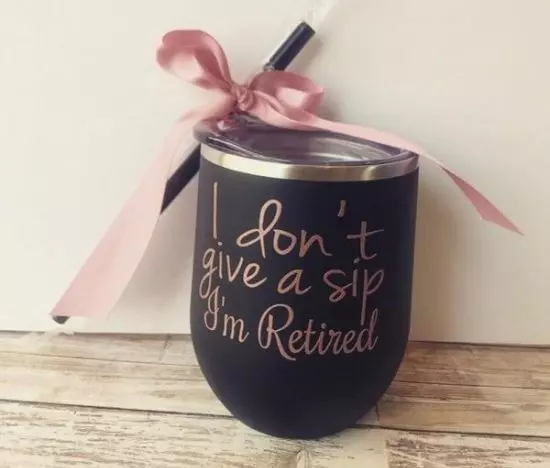 The Stainless Steel Sippy Cup is the perfect wine tumbler for riding off into the sunset. This fun gift is great for bachelorette parties, bridal showers, and vacations, but it also works best for the occasion that's perhaps as rewarding as any of those — retirement parties. This 12-ounce BPA free tumbler is vacuum-insulated and can be customized with a monogrammed message!
---
Funny Retirement Gifts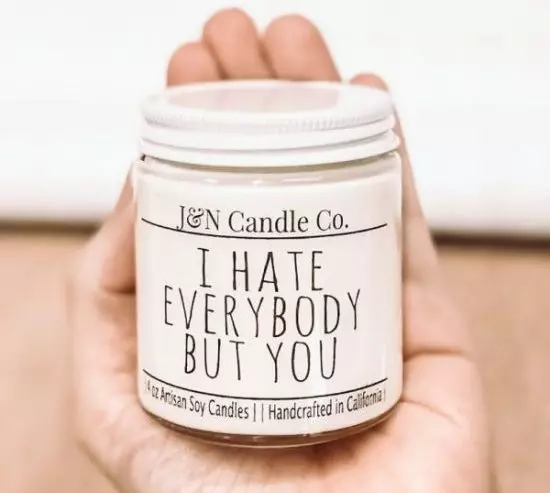 These handmade 5-inch coconut soy candles are the perfect example of when a luxury gift and humor meet in the middle. The candle has an extremely high concentration of natural oils, a cotton, lead-free wick, no dyes, consistent melting properties for a balanced fragrance, and 40-100 hours of burn time depending on the size of the candle. Not only that, but J&N Candle Co's products are vegan, eco-friendly, and cruelty-free, and paraffin-free. Be sure your retiree friend trims the wicks by a quarter-inch before lighting.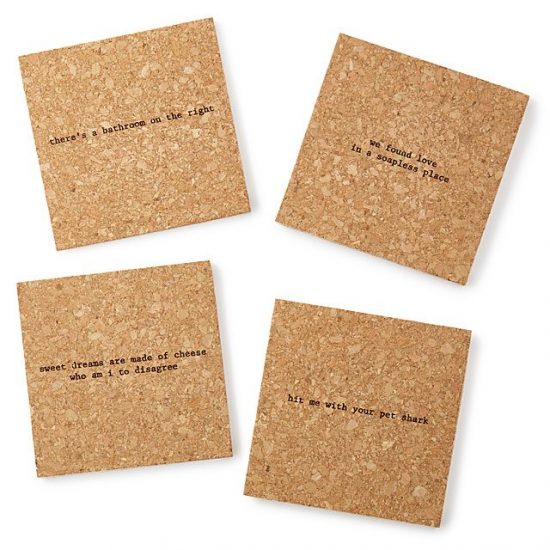 This is for your friend or coworker who never quite gets the lyrics right to any song. Of course, we all know the one and we love them even more for it. Whether they're wrecking Elton John by belting out "Hold me closer, Tony Danza," the Beatles with "I Wanna Hold Your Ham," screaming "Hit Me With Your Pet Shark," or crafting their own rendition of other classic songs, these cork coasters are the perfect gag gift for the lyrically-challenged coworkers and employees heading into retirement. Fun fact: the term "mondegreen," which sums up this joke nicely, originates from a misheard part of an ancient Scottish ballad.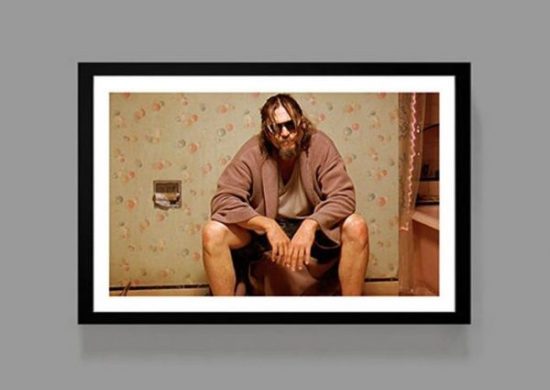 This handmade 11×17-inch poster is printed on high quality card stock. The Dude Movie Poster features Jeff Bridges' as his famous character from the instant cult classic "The Big Lebowski." After a well-earned retirement begins, nothing will help the retiree make a smooth transition quite like laughing. Besides, this funny gift will remind them to stay as zen as The Dude.
After all, The Dude abides. Be sure to check through the sample pictures prior to purchasing. Another cool thing about this poster is that it's actually a digital oil painting instead of a photo, so the recipient is getting a high quality work of art they can proudly hang in the living room.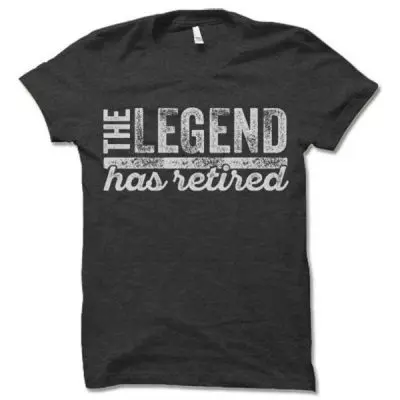 Is your boss, coworker, or employee an absolute legend? Well, the Legend Has Retired T-Shirt is a kind yet hilarious way of letting them know that you think the utmost of them and they'll be missed. This short-sleeve crewneck t-shirt is unisex and eco-friendly.
---
Unique Retirement Gifts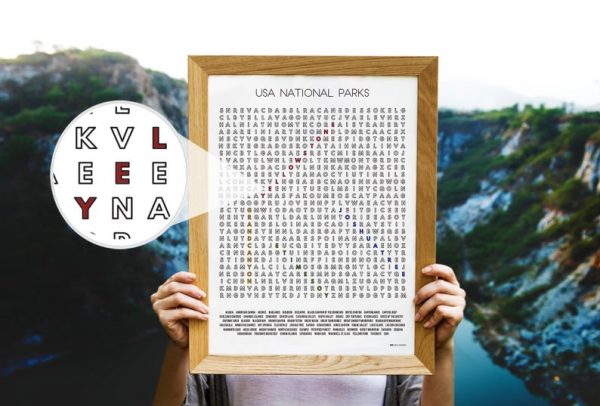 This 16×20-inch word search poster allows your retired coworker, boss, or friend to track wherever they go. The United States Travel Checklist is an interactive way to enjoy winding through all 50 states. It's black and white minimalistic aesthetic also ensures that the poster is a good fit in virtually any style of home — or RV. Either way, the recently retired will love this exceptional gift as they road trip around the United States!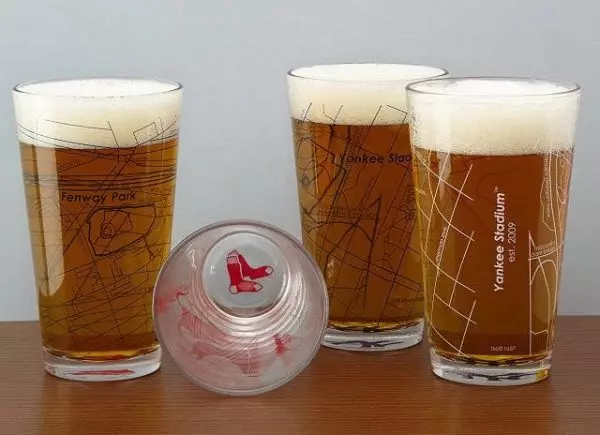 The Most Valuable Pour is the ultimate gift for baseball lovers. For many, baseball parks aren't simply an area to watch a game. To a true fan of the sport, a baseball park is a consecrated ground where legends are made. In order to properly toast these sacred places, the baseball park map print glasses commemorate each MLB stadium in a team's two primary colors.
These 16-ounce glasses are dishwasher safe and feature a team's logo on the bottom. Baseball lovers know that diamonds are forever. Jackie Robinson, Mickey Mantle, Babe Ruth, Ty Cobb, Lou Gehrig, Joe DiMaggio, Bob Gibson, Satchel Paige, and other icons built their legends one memory at a time in these structures, so you're giving more than a glass — you're giving history. For more options, you can also order whiskey glass versions.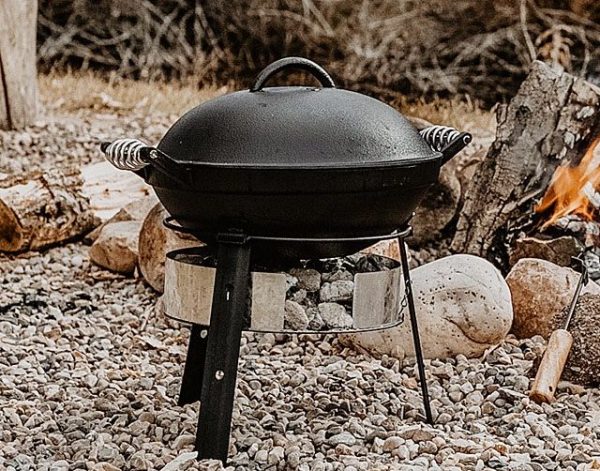 The Cast Iron Grill is the perfect gift for someone who has been in an office for most of their life. Now they get to enjoy their time in the sun with the smell of something delicious wafting in the breeze. The spring and the summer will be that much sweeter with this 13-inch wok base grill. But it's not just for wok; the Cast Iron Grill is great as a skillet, a smoker, braiser, roaster, slow cooker, deep fryer, and stock pot.
At only 26 pounds, this premier cooking tool is also uber-convenient to pack up and carry from location-to-location for tailgates, backyard cookouts, and much more. It includes a domed lid, grill grate, tray lifter, baking griddle, tripod stand, wind guard, adjustable coal tray, and a belt fastener.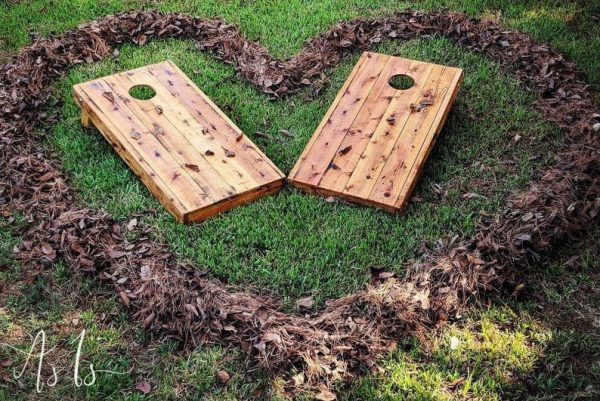 This solid wood tailgating cornhole set is made from reclaimed wood and is sure to make every outdoor occasion that much better! Tailgating Cornhole doesn't warp from the rain and light sanding keeps the natural quality of the wood and holds bags in place so they don't just slide right off. Each set comes with two regulation-sized boards in a variety of colors!
---
People Also Ask These Questions About Retirement Gift Ideas
Q: What makes a great retirement gift?
A: Oftentimes, retirees receive a fishing pole, golf clubs, totes, keychains, wine glasses, a Fitbit, a kindle, coffee mugs, gift cards, a hammock, or lessons. However, a great retirement gift is something catered to the hobbies of the recipient and how they would like to spend their free time.
Q: How much money should you spend for a retirement gift?
A: Retirement gifts can range in price from cheap to very expensive. The best retirement gifts are personalized, which usually does add a cost. It's wise to spend relative to how much impact the recipient had on your life.
Q: What is the best gift to give a coworker who is retiring?
A: The best gift to give a coworker who is retiring is something that relates to a memory, which could be an image-based item or a gag gift around an inside joke. Any thoughtful retirement gift idea is a great retirement gift idea.
Q: Where can I find a unique retirement gift idea?
A: Unique retirement gift ideas are tricky to find, however, we have many one-of-a-kind ideas in our curated list of gift ideas for retirement.