An employee scheduling app could improve your work life in so many ways. These apps take all the manual aspects of employee scheduling—from cross-referencing time-off requests to tracking everyone's self-reported time—off your hands. Apps can make employee scheduling (and not to mention attendance and time tracking) more streamlined and accurate.
If you have employees who work on some sort of pre-established schedule, then you can benefit from using an employee scheduling app.
Want to become a better professional in just 5 minutes?
The Benefits of Employee Scheduling Apps
It's Friday at 5:35 PM. The last person in the office other than you left about 20 minutes ago.  It feels more like 3 hours ago. You would love to put this off until Monday morning, but the "it" you need to finish happens to be the employee schedule. You can't ditch this task. Employees need their schedules. That's just how the cookie crumbles.
You're finding the schedule harder to complete as every minute sends your brain deeper into weekend mode. You keep opening the calendar obsessively. Which day did Brian request off again? Or was it Tina who needed to take Thursday? Someone else needed the morning for a doctor's appointment…
Manually creating employee schedules can be time consuming and frustrating. Even if you maintain calendars with military precision, cross-referencing all the different requests and details could drive anyone insane. Plus, mistakes happen. When employees learn they're scheduled to work on their vacation week, they could blame careless and neglectful management, even if you made an honest mistake.
On the other hand, using an employee scheduling app can…
Save you time by automating availability and time requests
Save you money by avoiding double-booking employees and scheduling unnecessary hours
Help you avoid disgruntled workers who feel you don't care about their schedules
Streamline how you track time and attendance
Increase employee productivity across the company
Improve how you manage and report on payroll
Help you with reporting and other long-term business forecasting needs
Are you ready to change how you create employee schedules? Get started with the employee scheduling apps we've pulled together below.
Employee Scheduling Apps for Your Team
[two_third last="yes"]This simple, easy-to-use app democratizes the scheduling process. It allows team managers or leads to suggest times for shifts, meetings, and events. Team members simply select which time slots work best for them.
Managers use the team's responses to create schedules. Majority rules the day, and everyone works happily ever after.
Use Example: You offer employees one remote day a month. You're not sure how to handle the logistics though. You don't want everyone out of the office at the same time. You start using ShiftNote to gather remote-day preferences while also ensuring everyone isn't out on the same day.
Best for: Small teams with relatively simple and straightforward schedules
Standout features:
Simple interface
Calendar integrations
[/two_third]
---
2. X.ai (an artificially intelligent personal assistant)
[two_third last="yes"]X.ai's interface goes beyond helping you find good times for shifts and meetings; it also helps you get every key event on everyone's calendar. It's almost like having a full-time personal assistant.
Users simply enter details about what they want to schedule, and then the personal assistant sends the coordinating emails and blocks off the appropriate times on calendars.
Use Example: You need to bring in 10+ freelance contractors for a special project. You don't have an extra 24 hours or more to spend emailing them to find time slots that work. X.ai does the emailing and scheduling for you. You don't have to follow up to make sure everything is in order unless you want to.
Best for: Startups and other companies without dedicated assistants and Human Resource departments to work out everyone's schedules
Standout features:
End-to-end scheduling
Extensive integrations
Personalization features
[/two_third]
---
[two_third last="yes"]Homebase makes employee shift scheduling and time management easy. It helps you schedule shifts, keep track of employee time, and even communicate with team members directly in the shared app. (Compare that with using separate sheets to track down personal emails and phone numbers.)
Use Example: You work at a growing company. Relying on spreadsheets and emails to manage schedules and track times used to work fine, but your employees doubled last month, and you think you'll continue to grow. You need a simple tool that covers all your scheduling needs and doesn't require training to use.
Best for: Companies looking for a simple employee scheduling solution that does it all
Standout features:
In-app messaging
Time clock
Payroll tracking
[/two_third]
---
[two_third last="yes"]Appropriate for all industries, this well-rounded (and futuristically named) app covers employee scheduling, time clocking, and attendance.
Use Example: Your small business needs to start automating administrative tasks if you ever want to grow. You use this app to streamline scheduling so you can spend more time on hiring and retention strategies.
Best for: Small businesses
Standout features:
In app GPS time clock
Automatically adjusting time sheets
Leave request processing
[/two_third]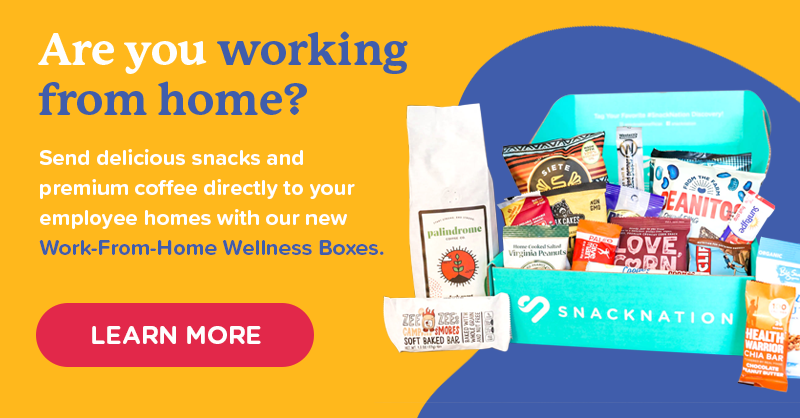 ---
[two_third last="yes"]This calendar-focused app is all about fostering team transparency. Managers can easily track availability and schedule employee shifts. Team members start working better together by sharing events, scheduling meetings, and even sharing key project info.
Use Example: Your company believes in flexible hours. This has been amazing, but as a result of the flex work, you're finding it hard to keep track of the key who, what, when, where, and why of your team. This app will help you feel more connected.
Best for: Teams who want to work better together by increasing their transparency
Standout features:
No accounts or passwords required
Customized views (see only what you need and want to)
[/two_third]
---
[two_third last="yes"]Zoomshift provides an efficient way to create hourly employee shift schedules, track hours, and run payroll reports.
Use Example: You've managed schedules for tons of hourly employees. You've been finding it hard to manually keep track of, and over the last few months, you've booked more employee hours than your company technically had the budget to cover. Everything will be fine, but you want to make sure this problem doesn't keep happening in the future.
Best for: Companies with a lot of hourly employees
Standout features:
Block early clock-ins and unauthorized overtime
In-app time clock
Customized payroll reports
[/two_third]
---
[two_third last="yes"]Another app designed for managing hourly employee schedules, OpenSimSim provides the flexibility managers need to update schedules as changes come through.
Use Example: The more employees your company gets, the more last-minute shift change requests you get from employees. You could juggle these when the team was smaller, but as your company hires more people, these little changes have reached unmanageable heights. Using OpenSimSim, you can integrate change requests and generate updated schedules in just a few minutes.
Best for: Companies with a lot of hourly employees
Standout features:
Mobile scheduling
Seamless in-app messaging
[/two_third]
---
[two_third last="yes"]If you've got a power team who seems to do everything, and you want to be able to do even more, then you can take your productivity to the next level by managing and sharing your schedules with this iOS calendar.
Use Example: Your team has done amazing things over the past few years. Lately, you feel like you've hit a brick wall. Don missed a key meeting last week. That never happens. You almost forgot about an important deadline. You need a scheduling tool that goes above and beyond so your team can continue to grow without stagnating.
Best for: Small, tight-knit teams looking to make work more efficient
Standout features:
Birthday reminders
Complex repeating events
Dayticker to easily visualize your entire schedule
Advanced search capabilities
[/two_third]
---
[two_third last="yes"]A messaging app, Wechat makes it easy to communicate with employees and avoid managing a list of personal phone numbers and email addresses.
Use it as a hub to communicate about all things schedule-related.
Use Example: Your remote team needs to stay in touch, but it's hard to keep track of everyone's personal contact information. At least 4 of the email addresses you entered come back as undeliverable. One of the numbers appears to be out of service. You already got a message that you have the wrong number. You use Wechat to keep everyone together.
Best for: Small teams and small remote teams
Standout features:
Works on multiple interfaces
Supports calls and chats
[/two_third]
---
[two_third last="yes"]Humanity allows companies to create schedules optimized for "location, department, position, and/or skills." The cloud-based tool integrates real-time data to avoid errors in schedules. It enables employees to update schedules and even trade with one another.
Use Example: Your employee schedules seem to be working well, but you want to take things to the next level. You don't just want to have enough people at any given time. You want to start looking at making schedules based on skills and location efficiency, so the work that happens during the shifts you create can be the best possible work.
Best for: Large and mid-sized companies who feel comfortable with the basic logistics of scheduling
Standout features:
Metrics predict staffing needs
Instant conflict warnings
Automatic employee-to-shift matching
[/two_third]
---
[two_third last="yes"]This cloud-based interface has more bells and whistles than your average spreadsheet. Use it to keep track of employee contact information, availability and more. Airtable includes a variety of organization features that allow users to keep track of information in ways that make sense to them. Use color-coding, set filters, and so much more.
Use Example: You kind of enjoy managing employee schedules manually. Your company has unique, constantly shifting needs, and you believe someone with deep knowledge of the company should oversee the employee scheduling process. This tool empowers manual employee scheduling while still giving efficiency a little boost.
Best for: Small businesses and teams who want a hands-on approach to scheduling
Standout features:
Cloud-based
Concurrent user updates
[/two_third]
---
[two_third last="yes"]FindMyShift caters their employee scheduling solution to the needs of users. Here's a beautiful line from the
company's homepage
:
"With 14 years of feedback from thousands of managers, we're constantly refining our software to meet the needs of real businesses."
Use Example: You know your company is going to get bigger, so you need an employee scheduling app that will grow with your organization. You get started with FindMyShift, knowing that it will have the capability to serve your needs even if your company size doubles.
Best for: Small and large companies looking for a scalable employee scheduling solution
Standout features:
Time clock application
Payroll calculator
Vacation management
[/two_third]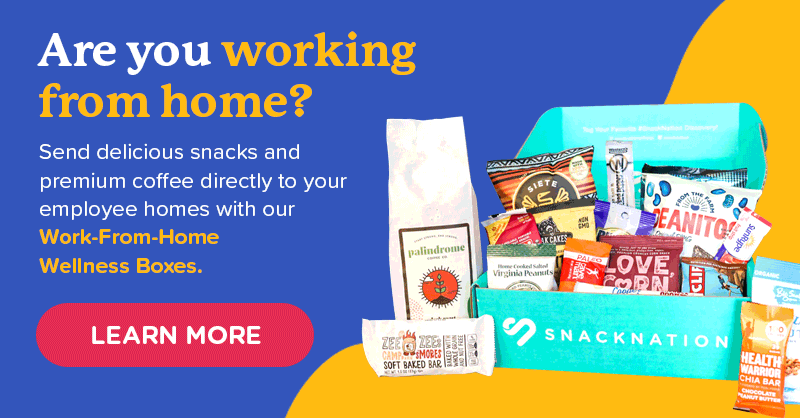 ---
[two_third last="yes"]Designed specifically for families, Cozi might be a good option if you manage a small, tight-knit team who needs to share more than just available hours and vacation dates.
Use Example: Your team is close. You're almost like a family, a big family. You want to find a way to keep in touch about work-related things that go beyond scheduling. You find Cozi, and now your team is sharing grocery lists for your weekly group lunches, uploading pictures from group get togethers, and even exchanging thoughts in a team journal.
Best for: Small teams that consider themselves family
Standout features:
Photos and memories
Journaling
List-making and meal planning
[/two_third]
---
[two_third last="yes"]Using TimeTree, remembering key events in everyone's lives becomes easier than ever. Just open the app to see what's going on with everyone important to you. Remember birthdays, work hours, days off, and more.
Use Example: You wish you could remember when Tara's daughter's dance recital is. You know you could remember the days of Kevin's ongoing physical therapy appointments if you would just update your calendar. You find TimeTree and realize you can keep track of every event your team wants to share in one place.
Best for: Small teams who need to know what is going on in each other's lives both inside and outside of work
Standout features:
Share schedules with non-users
In-calendar messaging
[/two_third]
---
[two_third last="yes"]Teamweek makes project-focused employee scheduling fast and easy. Everyone can focus less on the scheduling logistics and more on the project details.
Use Example: New company leadership wants to get a stronger sense of team productivity. You need a way to figure out scheduling and enable your team to successfully complete projects that will impress your new bosses.
Best for: Teams involved in a lot of project-based work.
Standout features:
Project checklists
Instant updates
[/two_third]
---
[two_third last="yes"]The Shifty calendar helps organizations with employees who almost never work the same weekly schedule twice. When things are always changing, you need a helpful app to keep hours straight from one day to the next.
Use Example: You're so busy that you used to scribble down shifts and hand them out to workers on sticky notes. Obviously, everyone started asking questions about their shifts, but you had a hard time keeping track of all the details. You found Shifty, and now, everyone's shift information is in one place. No one needs to ask you when their shift is, but if they did, you would have the answer.
Best for: Companies and organizations who conduct work on a shift-by-shift basis
Standout features:
Color-code shifts
Export calendars
Upload printed or hand-written shift calendars
[/two_third]
---

Save time and effort on planning and oversee execution with Connecteam's employee scheduling app and its advanced features. With a user-friendly interface and no training needed, you and your team can get started within minutes of downloading the app. Apart from how easy Connecteam is to use, they have one of top-rated Customer Support teams out there and reply to customer inquiries within 5 minutes.
Use Example: You manually create schedules and track everything through an Excel sheet. Communicating with your on the go employees is tedious and follow-ups through text messages, WhatsApp, and phone calls are messy. You turn to Connecteam to streamline scheduling planning and distribution from one single app.
Best for: Connecteam offers an intuitive employee scheduling app for deskless employees, small to medium businesses, and Enterprises.
Standout features:
Employee shift reminders
Detailed shift information
Full visibility with real-time status updates and notifications
Communication features for shift specific messaging boards, embedded in-app chat, employee directory, and more
Easily duplicate, drag & drop, use templates, bulk actions
We chose these employee scheduling apps because they seemed well-rounded and suited to a variety of company sizes and needs. If you're looking for tools for a specific industry, then check out Capterra's employee scheduling software roundup. Their comprehensive list covers scheduling tools specific for restaurants, service industry workers, and so much more.