What did you spend your time on yesterday? Be specific! Could you break it down by the hour or the quarter hour and state exactly what you did? Your answers—unless you have a better-than-perfect memory—explain the key benefits of employee time-tracking software in a nutshell. 
Humans struggle to self-report time use. We think we'll remember exactly what we did and when we did it, but when the time comes to fill out a log, we suddenly feel like we spent the last work week floating in the clouds. What did we do Thursday morning? Friday afternoon? 
Employee time-tracking software makes logging work hours easier. In some cases, the software even completely automates the process so employees don't have to worry about a thing. Errors decrease, payroll accuracy increases, and everyone lives happily ever after. 
Want to become a better professional in just 5 minutes?
Plan Your Rollout Communications Carefully 
If you start tracking employee time without telling anyone, and just one person finds out, what do you think will happen? 
Everyone will know before the end of the day, and the backlash could be disastrous. Employees will think you don't trust them, and many may stop trusting you. 
Avoid a nightmare by planning your communications carefully. 
Work with your communications teams or specialists to ensure you communicate the software rollout with timeliness and sensitivity. Be sure to explain the company-facing and employee-facing benefits and reiterate that everyone still has the company's trust. 
On a more practical note, the software might require employee cooperation on a daily basis, so it's also critical to make sure everyone knows how to use the software. Otherwise, the rollout could be a total failure. 
Employee Time-Tracking Tools
Toggl gives time tracking a friendly face. As the company says, "Toggl makes time tracking so simple you'll actually use it." 
With a focus on making time tracking as user-friendly as possible, Toggl offers all the features you want without all the unnecessary bells and whistles that make time-tracking feel like a hassle. 
Use Example: You're a start-up agency with lots of clients, possibly too many clients. You're thinking about cutting back your client list, so you use Toggl to see which clients are bringing in the most money. 
Standout features: 
Helpful reminders 

App integrations 

Robust reporting features 
Why people love it: 
It provides deep insights on return on investment (ROI). 
"We're using Toggl to analyze the profitability of the projects we do for our clients, and for tracking our internal ROI," says one customer. "But sometimes we show the data to our clients – that makes negotiations a lot easier." 
This comprehensive HR solution offers a time-tracking tool that streamlines the entire logging process, from employee entry to manager approval. It's easy on employees, and it's easy on managers. Plus, managers can pull a comprehensive report of all time to simplify the payroll process. 
Use Example: Your team has been complaining about how hard it is to track hours. You have to hound managers to do their approvals on time. When the time comes to create the payroll report, you've been known to procrastinate a bit yourself. You use Bamboo HR to simplify the entire process, making it painless. 
Standout features: 
Payroll hours report 

Automated reminders 

Streamlined manager approval workflows 
Why people love it: 
It saves time. Here's one customer review: 
"As a one-person HR department, the automation of BambooHR® Time Tracking has reduced my time spent on time tracking by more than 75 percent. It has saved managers and employees more than 30 percent. We are now tracking overtime in real time!"
ADP, another comprehensive HR tool, has a time-tracking solution in their lineup of products. The time-tracking product integrates with ADP's other solutions to make payroll and other HR functions as simple as possible. 
Use Example: You're already using ADP to manage payroll when you learn they have a time-tracking tool as well. Unifying your solutions saves you hours each week. 
Standout features: 
Publishable schedules 

Interface that makes it easy to uphold regulations 

Manager dashboard 
Why people love it: 
It helps streamline processes, said one client featured in a testimonial.
"ADP has helped us streamline the payroll process – it's now much easier and more efficient," "I can log on to the website from anywhere and process payroll in 45 minutes to an hour. Having the ability to do this was my primary decision for transitioning to ADP."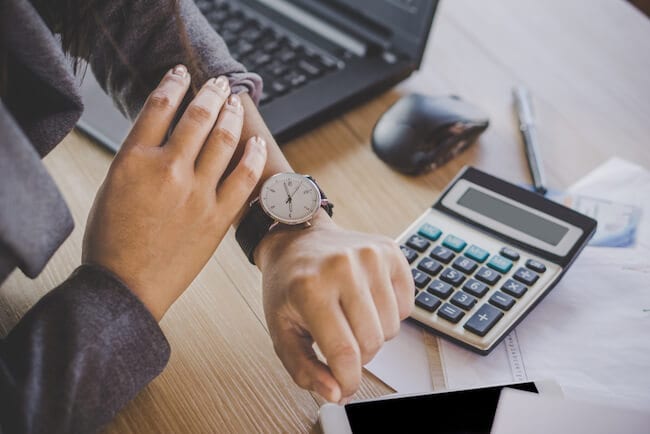 This flexible time-tracking solution works on any device, allowing employees to clock in and clock out, take breaks, and so much more. It allows managers to make schedules, generate reports, manage overtime, and even integrate the solution with existing accounting and payroll software. 
Use Example: You run HR operations for a flexible business with one main headquarters, several satellite campuses, and countless remote employees. You want each employee, no matter where they are, to easily track time. T sheets solves all your problems. 
Standout features: 
Multiple device options for timesheets 

Overtime alerts 

Interactive reports
Why people love it: 
It enhances accuracy of reports and fortifies schedule planning. You can take this customer's word for it: 
"TSheets has really helped our business and employees keep better track of billable hours. With all of our employees equipped with a smartphone, there is no reason why they can't update which job they are on for accurate hours. The customer service TSheets provides is unbeatable! They're polite and eager to help you succeed. Kelsey T. really knows her stuff. She was able to pinpoint which setting needed to be adjusted to fix my issue. Thank you again, Kelsey T.!"
A time-tracking solution that focuses on a fuss-free end-user experience, Clicktime makes tracking time and pulling insights and trends from logs simple. 
Use Example: Your company has been using the same paper timesheets for years. They're relatively easy to fill out and easy to translate into your database for reporting. While the process is easy, it takes a lot of time, especially moving information from paper sheets into the database. You start using Click Time to make your process easy and fast. 
Standout features: 
Mobile app 

Interface queries and data-based answers 

In-app timesheet approvals 
Why people love it: 
It makes performance easier to track. Here's what one customer said.
"ClickTime allows me to see exactly how well we're performing against project plan," "It's a powerful tool that allows our entire management team to better understand the status of any project."
Rescue Time focuses on serving the end user, helping them figure out how they're spending time and then allowing them to better align their work hours with important goals.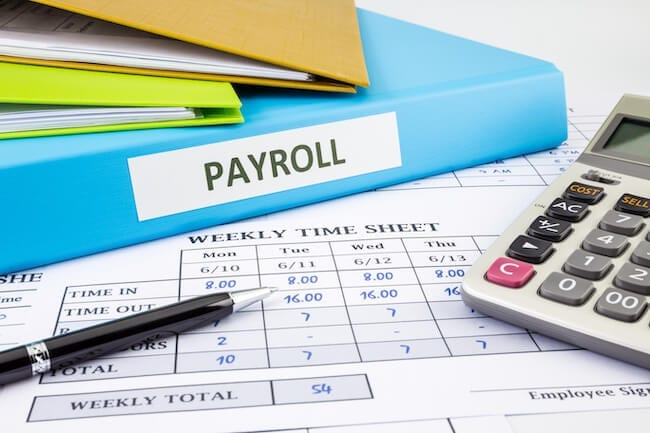 Use Example: Every Friday afternoon, you find yourself wondering where your time went. You start using Rescue Time to find out exactly how you spent your time and identify ways to reallocate it to priority projects. 
Standout features: 
Distraction blocking 

Goal-based alerts 
Why people love it: 
It helps sharpen focus on the important things. 
Here's some customer testimonial proof: 
"In this age of distraction, being able to focus for a long period of time on a single task is a competitive advantage few people have. RescueTime helps me identify not just how I spend my time but also when I'm most likely to do my best work each day."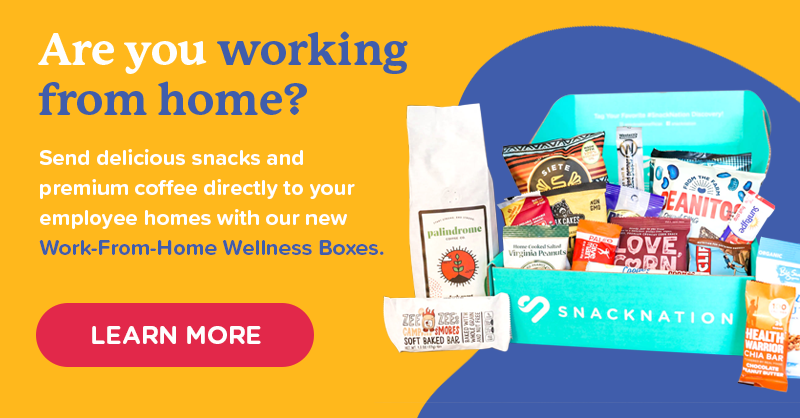 Zoho offers flexible time-tracking solutions that enable users to track time by day or by week. Consider it the answer to complicated timesheets that take so long to fill out you have to add "entering time" as a line item in the timesheet itself.
Use Example: You have to track time for so many different clients and projects that your head feels like it's constantly spinning. You start using Zoho to track all your time in one place and reclaim your sanity. 
Standout features: 
Database management system 

Leave tracker 

In-app employee feedback options 
Why people love it: 
It helps simplify important HR tasks.
"Zoho has simplified so many of our company's HR tasks," says one customer. "We couldn't imagine going back to the way we used to manage our HR processes."
As of August 2019, Desktime had helped employees track about 76 million hours. Customers flock to Desktime's all-in-one interface that embodies core values of efficiency, productivity, and usability.
Use Example: Managing employee sick time has been such a hassle. You enter it in one system and then go to a separate system to find the right billing codes. Sometimes, you realize someone overlooked entering sick time, but they took the day over a month ago. Neither of you can remember the exact date of their absence. You get Desktime and start entering time and leave in one handy tool. You never have to cross-reference systems again. 
Standout features: 
Project tracking 

Absence calendar 

Automatic time tracking 
Why people love it: 
It helps people understand their productivity patterns. This comprehensive customer review says it all: 
"I use it personally to monitor my time spent and to analyze my productivity. Where is my time going? What applications am I using, how much time I'm spending on different tasks or projects? I love that I can also log off-line time on the computer or mobile phone."

"This tool is even better when used for a team monitoring. I can see how many hours every employee spends in certain apps, projects or tasks. I can see when they start and end their workday, and I see their productivity ratio." 
Tick Time Tracking wants everyone to start treating time as they treat inventory. Here's what their homepage reveals about their philosophy: 
"Time is your Inventory. In the service industry, hours are your inventory. Lose track of your time and it spoils. Hit your budgets and you move more inventory. Tick tracks your time against your budgets, giving you the best opportunity to remain profitable."
Use Example: You've just got a bunch of new investors who are way more…involved…than some of your old funders. You start using Tick Time Tracking to help them rest assured your team uses time as effectively as possible.
Standout features: 
Running timecard 

Project and task budget feedback 

Running timers
Hubstaff's comprehensive products offer scheduling, time-tracking, reporting, and so many other things you need to improve your team's efficiency, productivity, and overall happiness factor.
Use Example: You're an efficiency wonk. You want to make sure you're creating optimal schedules to help your employees do their best work, and you're not beholden to 9 to 5 schedules. You start using Hubstaff to create schedules that help your employees shine.
Standout features: 
GPS tracking for off-site employees 

Productivity tracking 

App integrations 
Why people love it: 
It helps people understand how employees work. Here's one example of what people are saying: 
"Hubstaff has become part of our company culture. Every member of our team—from the COO to our part-time writers—use the tool. When we conduct an interview, we let our candidates know that their work will be tracked via Hubstaff. They sometimes ask why their time needs to be tracked if they're working from the office. The answer is simple: we want to understand how our employees work."
ZoomShift is an employee scheduling software that offers a unique time tracking feature. It allows for better time management so that milestones can be easily viewed and client expectations can be better managed. Employees can clock-in for assigned shifts using the web time clock or mobile time clock and management can edit timesheets on the fly from the free iOS and Android apps.
Use Example: Time tracking errors can kill your bottom line. Missed deadlines, early and late punches, extra unscheduled shifts. You can lose hundreds of dollars a month if you're not careful. ZoomShift can help prevent these errors from happening and block employees from clocking in without being scheduled. Plus, the app communication features allows for real-time discussion between team members to increase productivity, and improve the quality of work.
Standout features:
Customisable time clock software and app.
Geofencing Time Clock.
Easy to use clock in and clock out functionality.
Why people love it:
Thousands of people rely on ZoomShift to help their organizations run better. We work with companies of all sizes and types to simplify work scheduling, time tracking, and team communication.
This punnily named company gives customers what they need to streamline processes and get to whatever "big time" goal they're working toward. 
Use Example: Company growth has stagnated. Instead of looking toward sweeping initiatives, you've started to analyze little everyday things. You start using Big Time and find tons of little ways to help your team work more efficiently and cost effectively. 
Standout features: 
Unlimited support 

Cloud-based time tracking 

In-tool invoice creation capabilities
Why people love it: 
It can easily be applied to a variety of office environments. Here's one customer review: 
"We didn't have to compromise or change the way we operated to accommodate the software. Instead, we made it bend to our needs."
Clockify is a time tracking tool that does so much more than just that: it logs time, creates reports, accounts for billable and non-billable hours, and improves productivity by identifying wasted time.  
Use Example: You want the ability to track your projects from beginning to end without having to jump between apps. With Clockify, you can assign tasks to team members, track project progress, see hour spent on each aspect of the project and ultimately form client reports and billings based on your work hours. One app to rule it all. 
Standout features: 
Free for teams of any size

Timesheets and Branded reports

Self-hosted plan
Why people love it: 
It helps track time, and improves productivity and workflow. And all that while being free. Here is a customer review from Marisa E.: 
"Clockify offers so much value for no money at all. I love the search feature so I can see how I spend time. This makes it easier for me to know how much to bid on similar jobs in the future. I had no idea how long projects took me before I got clockify. Now thanks to the graphs and charts, I see where my time is going, so I can optimize it."
We hope you found our list of the best employee time tracking softwares helpful! Let us know what you think in the comment section below.