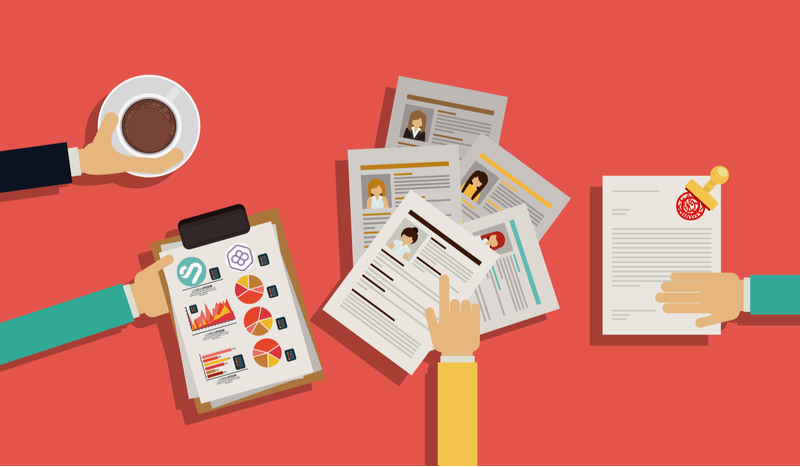 When a job calls for specialized skills and knowledge, you call in the experts (most likely after realizing you can't do it yourself despite researching and even subscribing to all the related newsletters).
You find a skilled virtual assistant when you need an extra set of hands. You hire a business lawyer when you need guidance on important contracts.
You use HR outsourcing for your small business when you need expert help complying with policies and efficiently running your growing company.
If you're not already doing the last one, then it's a good time to start.
HR outsourcing can save small business owners time, money, and stress, and those are just the top-line benefits.
The best small business HR outsourcing services can also help you to improve your HR function, increase compliance, and retain top talent.
If you're considering outsourcing HR, be sure to do your research and choose a reputable provider.
This post explains everything you need to know about the HR outsourcing trend and even dives into what the best HR outsourcing services for 2023, such as Bambee HR, can do for you.
What Is Human Resources (HR) Outsourcing?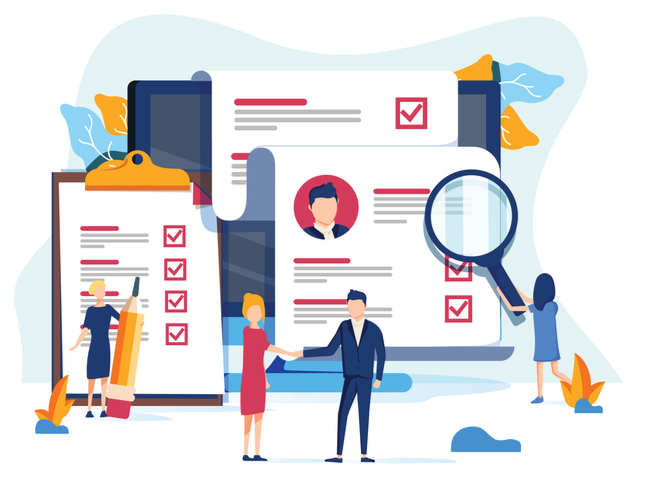 HR outsourcing is the practice of securing human resources services and expertise from sources outside your company. Most often, these outside sources are small business HR outsourcing companies, such as Bambee HR, who can connect you with experts who require zero training to immediately jump in and help you with anything from advanced policy development to administrative tasks.
Two key subtypes of HR outsourcing, sometimes called HRO, services include:
Administrative Service Organizations (ASOs), which provide key HR and administrative services.
Which HR Functions Can Be Outsourced?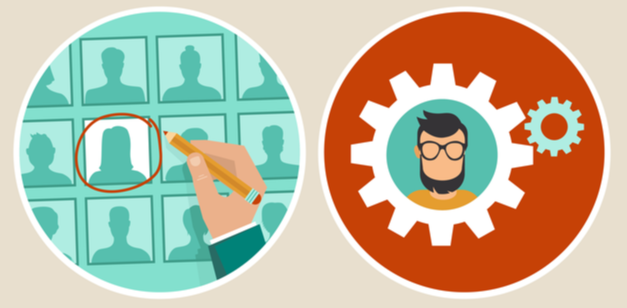 Most commonly outsourced HR functions (HRO Survey):
Benefits Package & Administration
Insurance Services
Healthcare
Performance Management
Additional HR functions:
Payroll Administration
Bookkeeping
Accounting
Job Descriptions
Payroll Taxes & ERTC Services
Client Management
HR Policy Compliance Management
Unemployment Claims
Policy Development
Staff Training and Coaching
Labor Law Compliance
Employee Performance
Employee Termination
Audit and Wage-Claim Assistance
Talent Management
Why Is It Important For Small Businesses To Outsource Human Resources?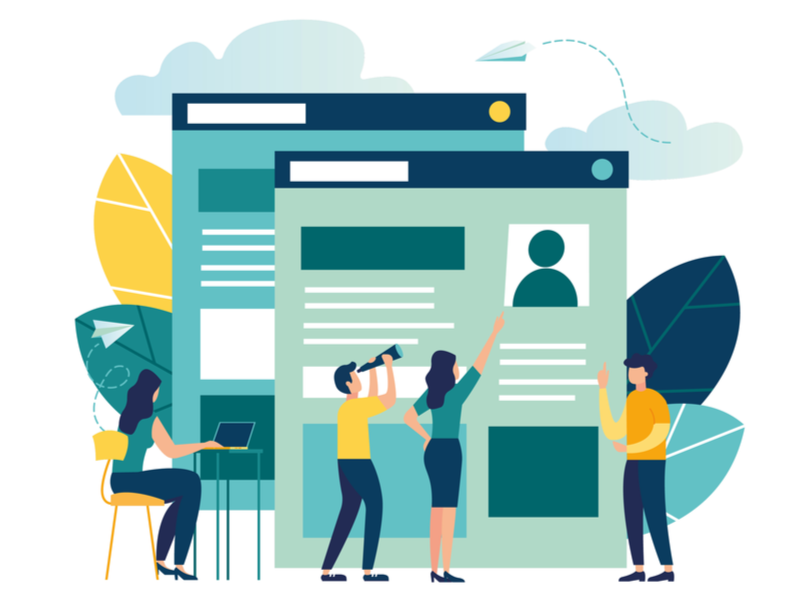 HR outsourcing can help small businesses (especially those with limited financial and human capital) enjoy top-of-the-line support that meets all the Society for Human Resource Management's metrics for effectiveness, including access, availability, reliability, and adequate communication.
HR outsourcing helps small businesses do what they need to, namely:
Focus on growth, not on administration.
When employees and company owners who are not HR experts (like Bambee's) try to perform essential HR tasks, they can easily waste valuable time just trying to understand regulations and paperwork requirements. HR support for small businesses can free up time for strategic planning.
Take care of their employees.
Don't underestimate the "human" element of human resources. Professional small business HR services ensure employees receive the benefits, care, training, and support they need to feel valued. (Tip: Provide solid HR support for small businesses along with other morale-boosters to make employees feel truly appreciated.)
Follow complicated rules and regulations.
Local, state, and federal employment regulations and requirements vary from state to state and change as often as 75 times per year. (That's a lot to keep track of, especially if doing so is not your only responsibility.)
A dedicated, outsourced small business HR support company will know about the rules and the changes, helping you avoid penalty fines or worse—business-draining litigation costs. (There's a reason about 28% of this survey's respondents cited "lower risk" as a compelling reason to outsource HR.)
Practice smart spending.
Outsourcing HR services for small businesses can help companies optimize spending in a variety of ways. (In fact, nearly 80% of people responding to a Deloitte outsourcing survey said providers satisfied their cost-centric expectations)
Outsourcing HR solutions can help small companies put off the expense and risk of hiring a full-time HR team while also maintaining compliance and proper employee support.
Small business HR support professionals have expertise and knowledge, so they can also help you get the best deals on the best benefits, coverage, and other company-wide services and systems.
The Best Small Business HR Outsourcing Companies & Human Resource Support Services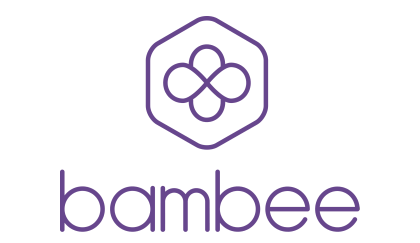 Look no further for your human resources "match made in heaven." Bambee has you covered!
Bambee is an HR outsourcing service that matches you with a skilled HR professional who can help you develop policies, understand and comply with regulations, and so much more.
Consider Bambee your expert matchmaking service for human resources professionals.
Small Business HR support & tasks they will take on:
Tasks you may outsource to Bambee include, but are not limited to:
Unemployment Claims
Government Communication
Policy Development
Policy Compliance
Staff Training and Coaching
Labor Law Compliance
Employee Termination
What makes Bambee a great HR outsourcing company for small businesses?
Bambee helps small businesses enjoy the expertise and essential guidance of a dedicated HR professional at a beyond-reasonable cost.
Best for:
Small businesses, especially those too small to have dedicated HR departments.
Standout Features
Employee Voices feature lets everyone in your company interact with your HR experts
Staff training assistance boosts policy compliance
The platform includes features for managing policies, collecting signatures, and more
Internal document review helps you get existing documentation up to standards
Pricing
Reviews
Here's what one Bambee user said on Trustpilot:
We have been working with Bambee for several months now. Cynthia, our HR Specialist is amazing! Both her verbal and written communications are easy to follow and if I have a question she is right back with me. She is courteous, concise, clear and helpful. She really listens to my questions and when appropriate she knows I am always interested in best practices so she provides those as well. She also looks for consistency in our policies and when we are out of alinement she makes recommendations. She has been a tremendous help to us, we are glad to have her.

Zenefits provides you with HR solutions, delivered via a robust online platform, that are tailored to your business size and needs.
Get full-service support with talent management, policy compliance, and more.
Small Business HR support & tasks they will take on:
Tasks you may outsource to Zenefits include, but are not limited to:
Payroll Processing
Payroll Administration
Audit and Wage-Claim Assistance
Talent Management
Bookkeeping
Accounting
Performance Reviews
What makes Zenefits a great HR outsourcing company for small businesses?
Zenefits' outsourcing provides all the services you could possibly demand from an in-house team.
Best for:
Zenefits offers solutions suitable for both small-to-medium businesses of 5 – 149 people and larger businesses of 150 – 5,000.
Standout features
Employee benefits feature makes it easy to offer top-notch perks
Expert workers' compensation assistance helps employers save money
HR software helps you automate procedures
Experts help develop responses to regulatory agencies
Pricing
Reviews
One happy user wrote the following review on G2.com:
"We've been using Zenefits for over a year now and utilizing it for everything from hiring documentation, background check authorization, managing org charts, and managing paid time off requests and approvals. I am a big fan of their training materials, and in fact these were linked in my first day onboarding documents. The system is extremely user friendly and there are many templated "starting-points" to use, especially on the job offer side, so you don't have to start from scratch to create a job offer, which is really great. I like how there's a mobile app, and on a couple of occasions when I've forgotten to officially request my PTO (and I was on PTO), I've been able to log on and do so.

CoAdvantage PEO offers clients payroll and HR solutions, an excellent online platform for managers and owners, and a great deal of structure and stability from the company itself.
With CoAdvantage PEO you can get a full-service PEO solution on top of excellent management and hiring tools to help your business grow.
Small Business HR support & tasks they will take on:
The main tasks CoAdvantage PEO will take on are but are not limited to:
Payroll processing
HR administration
Benefits administration
Compliance and risk-management support
Recruitment support and services
Training options
What makes CoAdvantage PEO a great HR outsourcing company for small businesses?
Their online tools and general services make them a great HR outsourcing service for many businesses, as are their reliable standard PEO services.
Best for:
CoAdvantage PEO is a fine choice for businesses of nearly any size, but we recommend it for businesses with more than 10 employees or will be growing rapidly in order to take full advantage of their perks and services.
Standout Features
Excellent payroll and HR administration services.
An excellent online platform and management tools for yourself, your managers, and your employees.
Some of the best recruitment tools in the industry.
An easy and helpful onboarding process
Pricing
Pricing for CoAdvantage PEO will depend on the size and needs of your business, as well as what services your business is interested in. We recommend if you are interested to contact a representative and get a quote.
Reviews
Here are a few quotes from a positive review of CoAdvantage PEO on G2.com:
"The platform design was very aesthetically pleasing and adjusting hours and looking up employees on the back end were easily accessible."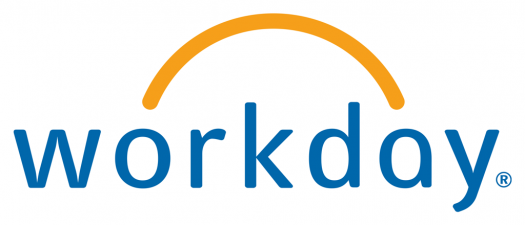 Workday offers a human capital management system that delivers the awesome benefit of combining cutting-edge technology with HR expertise.
Companies can use Workday to self-manage HR initiatives, enhanced by data-based insights and system-based knowledge.
Workday's insights help companies optimize processes spanning the full range of an employee cycle, from staffing to career growth solutions.
Small Business HR support & tasks they will take on:
Workday can help you automate and streamline the following HR functions and then some:
Benefits Management
Analytics and Reporting
Time and Absence Tracking
Workforce Planning
Global Compliance
What makes Workday a great HR outsourcing company for small businesses?
The self-service system is perfect for adding sophistication, efficiency, and structure to existing or developing HR support models.
Best for:
Medium-to-large businesses
Standout features:
Insights correlate individual performance to overall company performance.
Configuration tools let you program the system for your own regional rules.
Analytics empower companies to make both incremental and long-term improvements.
Pricing
Reviews
One Software Advice reviewer gave Workday high praise for value and insight:
"Value. One simple word. Workday's HCM platform is the Bentley of HR software. It's easy to use and provides incredible insights to employee and company data."

Get the customized HR support you need without taking time away from other pressing aspects of developing your business. Trinet's small business hr solutions can help you get the support you crave from an in-house HR team without taking time off to recruit a team by attending HR conferences.
Small Business HR support & tasks they will take on:
Tasks you may outsource to Trinet include, but are not limited to:
Payroll Management
Tax Code Assistance
Regulation Compliance and Assistance
Talent Management
Strategic HR Planning
What makes Trinet a great HR outsourcing company for small businesses?
Trinet is flexible enough to accommodate companies that are just starting out and need help ASAP.
Best for:
Businesses of all sizes, from 5 – 1000+ employees
Standout features
A comprehensive platform provides an HR hub for employees
Workforce analytics put HR data at your fingertips
Versatile reporting features help companies analyze data
Employee benefit options help companies streamline offerings
Pricing
Reviews
Check out this glowing Trust Radius review:
"We are a small ad-tech startup. I selected TriNet before we hired our first full-time employee to provide HRIS, low-cost benefits, payroll, compliance and HR support. It became the backbone of our employee programs and financial tracking. Over the course of the year we've successfully on boarded 7 executives."

This full-service HR company takes on all the administrative tasks of a full-time specialist. They cater to companies with growth mindsets—companies that need specialized small business HR services to develop that department in smart ways.
Using G&A Partners, small businesses can quickly and easily connect with HR professionals while spending almost no time on hiring and training.
Small Business HR support & tasks they will take on:
Tasks you may outsource to G&A Partners include, but are not limited to:
Benefits Administration
Safety Training
Policy Compliance
Payroll Administration
What makes G&A Partners a great HR outsourcing company for small businesses?
G&A Partners helps growing companies, who can't take time off for hiring and training, quickly get expert HR help.
Best for:
Small-to-medium and/or rapidly growing businesses
Standout features
A single-sign-on employee platform simplifies onboarding and employee management
A sophisticated applicant tracking system helps companies optimize the hiring process
An e-learning platform enables companies to provide professional development courses and training
Pricing
Prices depend on company needs. Contact a G&A sales representative to learn more about their pricing model.
Reviews
This quote from one customer testimonial illustrates the big-picture benefits of HR outsourcing:
"Payroll, tax filings, tax credit applications, getting health insurance, getting [employees] onboarded—all of those factors take time, and time costs money. Having a PEO partner allows us to focus on making sure we have the right person to help us grow our business without focusing as much on how we're going to take care of the employee's requirements."
---
People Also Ask These Questions About Small Business HR Outsourcing
Q: What tasks of HR are typically outsourced?
A: The tasks of HR that are typically outsourced include payroll administration, bookkeeping, accounting, client management, policy compliance management, and more. You can review a variety of HR outsourcing companies and the tasks they will take on in this list.
Q: Can you outsource HR for a small business?
A: Yes, you can outsource HR for a small business. In fact, for some small businesses, outsourcing HR might make more sense than investing time and effort in hiring and training full-time employees. HR outsourcing services can quickly connect small and growing businesses with trained HR experts who are ready to take on administrative tasks immediately. Small business owners use human resource outsourcing support services to continue scaling their companies instead of spending time and focus on the HR needs of their growing startup.
Q: What are the pros of outsourcing HR in 2023?
A: The pros of outsourcing HR in 2023 include:
Getting expert help immediately
Gaining time to focus on strategic planning
Providing top-notch care and benefits to employees
Abiding by complicated rules and regulations
Optimizing business expenditures
Lowering the risk of penalty fines or lawsuits
Enhancing and streamlining business operations
Q: Is payroll an HR function that can be outsourced?
A: Yes, payroll is an HR function that can be outsourced. Many HR outsourcing companies handle payroll administration, management, and processing. You can review a variety of HR outsourcing companies and the tasks they will take on in this list.
Q: How does HR outsourcing reduce costs?
A: HR outsourcing can reduce costs by connecting you with experts who can find the best deals on benefits, coverage, and other company-wide services and systems. Outsourcing might also help companies delay or avoid the expenses of hiring and training their own HR staff.
Q: How does HR outsourcing impact my employees?
A: HR outsourcing impacts your employees positively by helping them gain access to professionals who will accept questions, complaints, and concerns. Outsourcing to one of these providers may also give employees access to better benefits, more efficient processes, and streamlined systems.
Q: Why is HR outsourcing important to a small business?
A: HR outsourcing is important to small businesses, especially those with limited financial and human capital because it can help them enjoy top-of-the-line services and consulting without investing time and money to hire and train a full-time HR team.
HR outsourcing is also important because it allows small business owners to do what they need to, namely, focus on growth, take care of their employees, follow complicated rules and regulations, and practice smart spending.
Q: Are there HR outsourcing services that I can hire?
A: Yes, there are a variety of HR outsourcing services that you can hire. This list outlines several HR outsourcing services and details what tasks they will take on, what company size they cater to, and even what users have to say about their offerings.
Q: How much does a typical HR outsourcing service cost?
A: One HR outsourcing service we looked at costs as little as $99 per month. To learn about costs for most HR outsourcing services, you'll need to discuss your requirements and company size with a service representative.
Q: Why do small businesses outsource HR?
A: There are many reasons why small businesses choose a HR outsourcing service. These include saving the business money, time, and resources. It can also help the business to stay compliant with employment laws and regulations.
Q: Is HR outsourcing good or bad?
A: Some small business owners find that outsourcing HR works well for them, while others find it to be a difficult and expensive process. Ultimately, it is up to each individual business to decide whether or not an HR outsourcing service is the right choice.