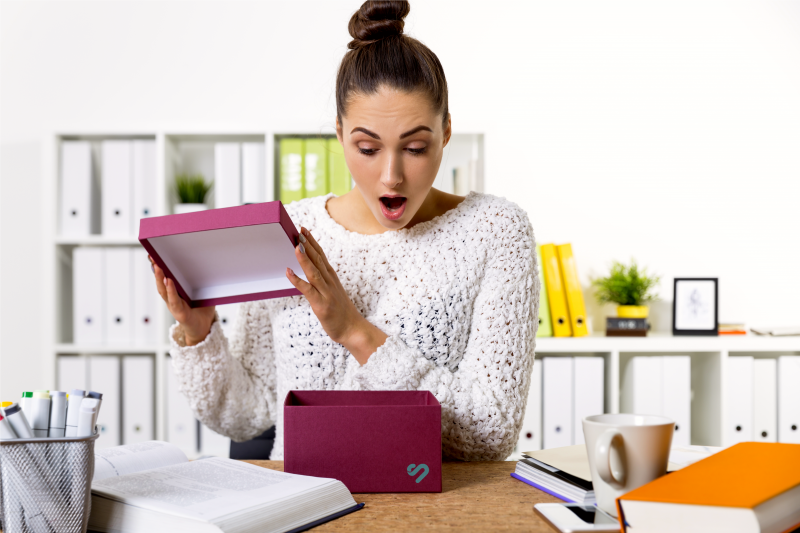 Executive assistants are the gears that keep the machinery of any business going. Between balancing organization, energy, and management, these dynamic professionals go above and beyond.
That's exactly why we put together a list of the best gifts for executive assistants in 2023. 
But before you get started with our list, sign up for The Assist, the free weekly newsletter with curated information that's so helpful EA's don't know whether to share it with friends or keep the secrets to themselves. Get tips and intel, like what's featured below, delivered straight to your inbox every week. 
Now let's dive right into this list of gift ideas that are sure to make your executive assistant smile!
Want to become a better professional in just 5 minutes?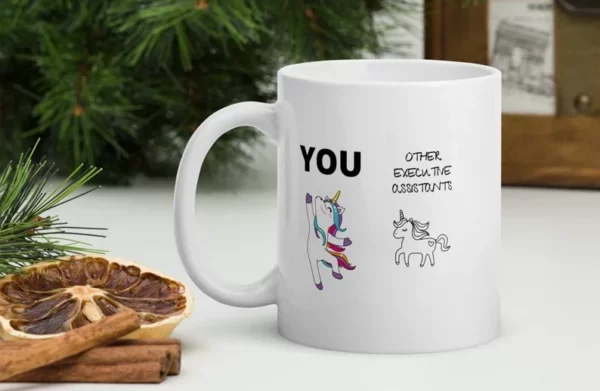 Is the executive assistant in your life a one-of-a-kind mystical magical unicorn?
Do they get the job done with flying colors?
These magical creatures run on coffee and this vivid print mug will power them through the day!
Executive Assistant Unicorn Mug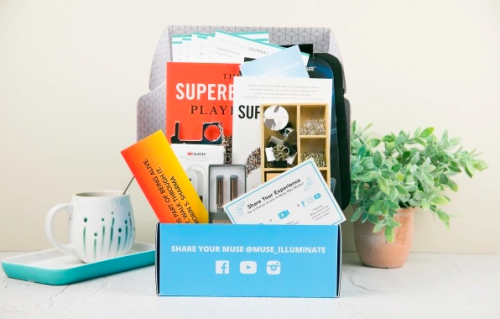 Muse Illuminate is a monthly box designed to empower entrepreneurs and everyday people. If your executive assistant wants to grow and become their best self, this curated package can help them in that quest.
Executive assistants love this gift because it's filled with New York Times Best Selling professional books, personal development accessories and tools, and objective-setting activity sheets and workbooks.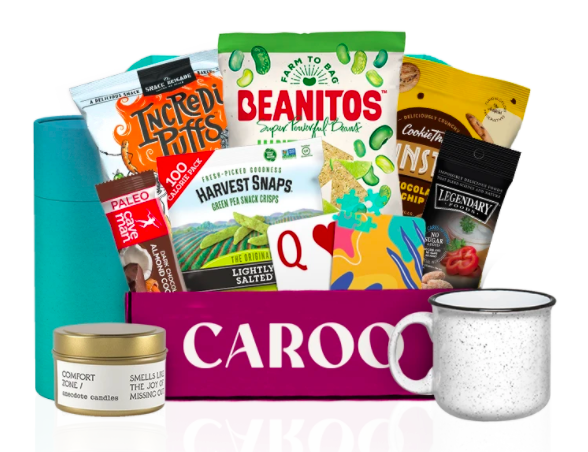 The Unplugged Box is the latest creation from Caroo designed to help your team members rejuvenate after putting in their best during a busy week of work. Many executive assistants often have to manage multiple projects at once while also keeping their executive on a busy schedule.
This means that a gift box filled with a cedwarwood candle, gradient puzzle, and rejuvenation activity can help your executive assistant relax after finishing another crazy day. Plus, that is not even mentioning the eight delicious snacks they can chomp on with delight.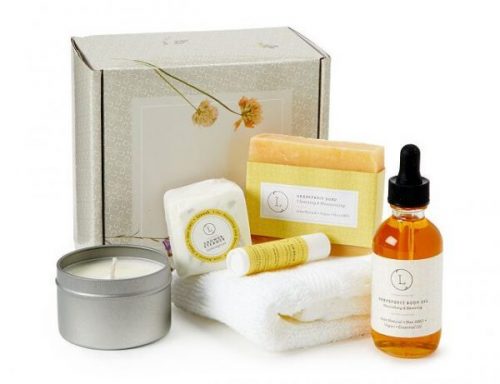 A Little Pampering Gift Set is a nourishing spa and bath collection for destressing, rejuvenation, and self-care.
With citrus and lavender fragrances, the essential oil-infused candle and other soothing aromatherapy items will restore balance and calm — something an executive assistant who has been juggling tasks all week desperately needs.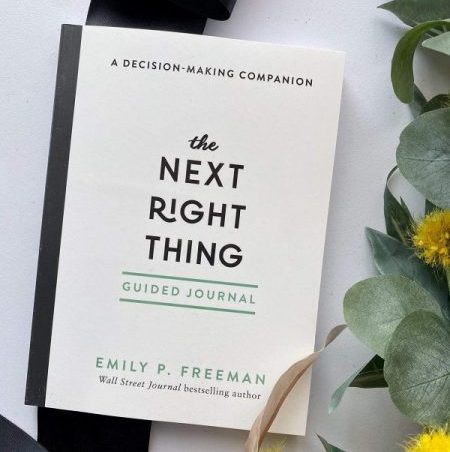 Perhaps you've heard this quote: What do you do when you're not sure what to do — the next right thing. Now, there's a journal for that. Created by bestselling author Emily P. Freeman, the Next Right Thing Journal helps administrative assistants gain clarity, peace, motivation, and encouragement.
This gift journal offers advice, practices, personal lists, thought-provoking questions, and lots of room to write, which will help your EA cut through the noise and chaos to make the right decision and learn valuable skills.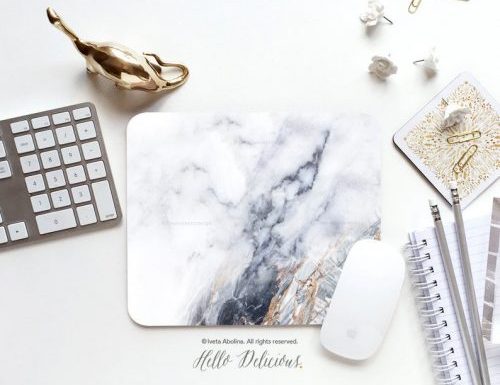 The Marble Mouse Pad is the ideal office gift for your coworkers that are working from home or always sprucing up their desk at work. Made from a smooth fabric surface with black foam backing, this mouse pad also has a chic marble look.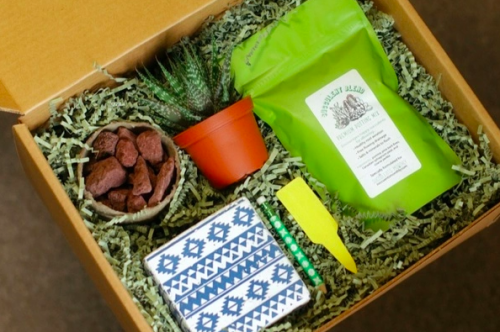 The health benefits of being around plants are nothing short of miraculous! With Succulents Monthly, your executive assistant will be treated to a succulent plant each month.
This plant-inspired gift box also includes succulent growing mix, potting instructions, containers and pots, and fun projects!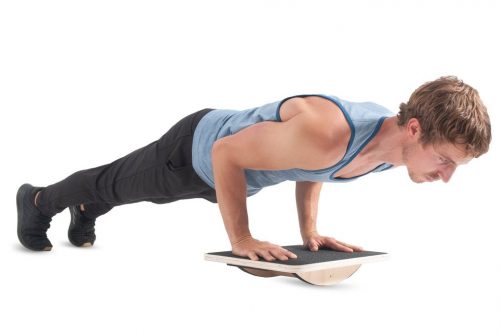 The Wooden Rocker Board challenges uses to keep their balance as it simulates being on a surfboard or snowboard. This administrative assistant gift is particularly good for anyone who has to sit in a chair all day because it enhances strength and helps to correct posture.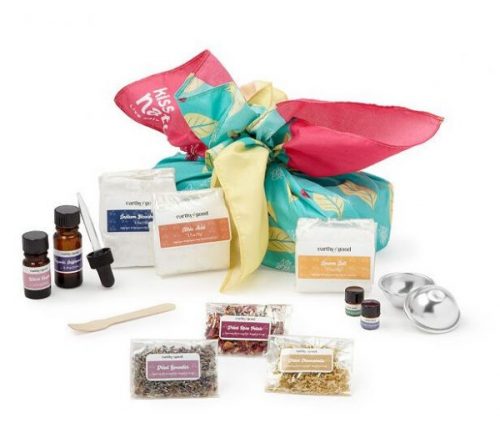 DIY Organic Bath Bomb Kit is the ultimate all-natural do-it-yourself gift for employees to rejuvenate and relax. With each purchase of this bath bomb kit, you can help turn their bathroom into a spa.
Chemical-free ingredients like real rose petals, chamomile, witch hazel, eucalyptus, and lavender add fragrance to every fizzy bath bomb and the set includes a furoshiki cloth to package it as a sustainable gift should your executive assistant decide to make a bath bomb for a friend or family member!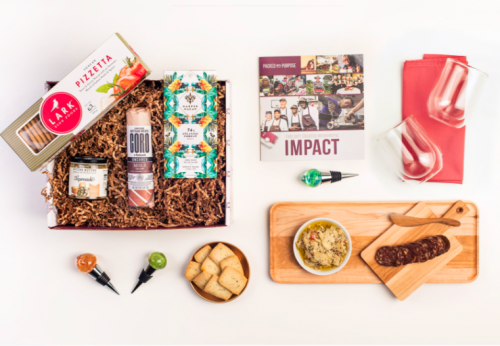 The Epicurean Picnic is a gourmet assortment of Italian style goodies that will make your executive assistant feel like they're having a meal beneath the Tuscan sun. This gift box comes with a hand blown wine stopper, stemless glasses, a maple appetizer board, hand-cured salami, tapenade, artisanal Tuscan crackers, and premium chocolate.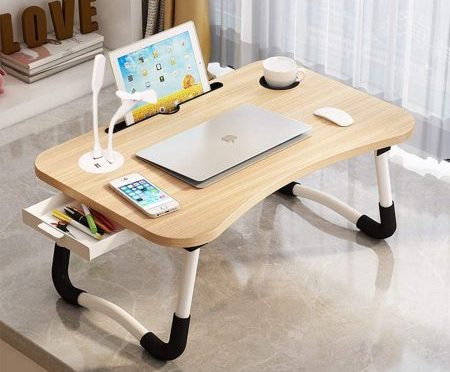 The Lap Desk is perfect for giving your teammate or coworker a way to work or watch movies on their laptop right in the comfort of their bed. In fact, this corporate gift has space for a 17-inch laptop and has an LED light, a small fan, a mobile phone holder, a drawer, and a cup holder. Additionally, the legs are foldable making it easy to carry and store.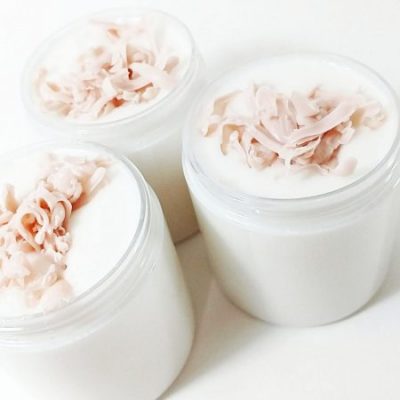 Toasted Coconut Sugar Scrub is a fun, fragrant, all-natural bath delight. With a pungent tropical scent, this blend of vanilla and coconut smells so good your executive assistant might be tempted to eat it!

CoachCrate is the personal growth subscription to help people who want to be their best self. Each month, carefully curated items are packaged up and sent off to improve peace, happiness, empowerment, and self-esteem!
Your executive assistant will enjoy the videos, items, and coaching content that are designed to take them from survival mode to thrive mode.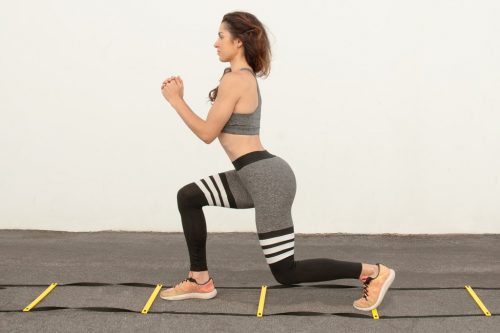 The Speed Agility Ladder is an amazing employee appreciation gift for athletic executive assistants or EA's that have intense personalities and a competitive nature.
This equipment is perfect for improving footwork, coordination, speed, and reaction time. Plus, this equipment is easy to carry, light, and convenient to pack up and carry wherever they can find time to work out.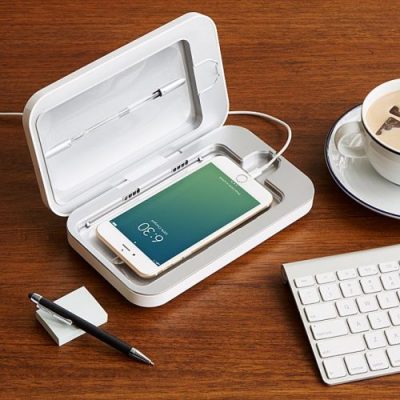 Did you know cellphone surfaces can be as dirty as a petri dish of bacteria? Well, that's why the PhoneSoap Smartphone Sanitizer is designed to cleanse your executive assistant's phone via ultraviolet light.
Additionally, it has a built-in rechargeable battery so users can charge and sanitize on-the-go for up to 45 sanitization cycles.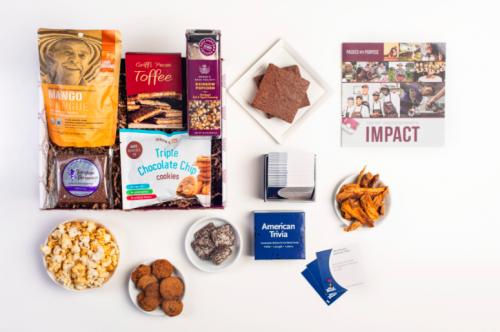 Does your executive assistant have an answer for everything? Trivia & Treats is a fun challenge to test their knowledge with trivia and reward them with treats like rainbow popcorn kernels with Himalayan salt, a Belgian chocolate brownie, bite-sized triple chocolate cookies, dried mango, and pecan toffee.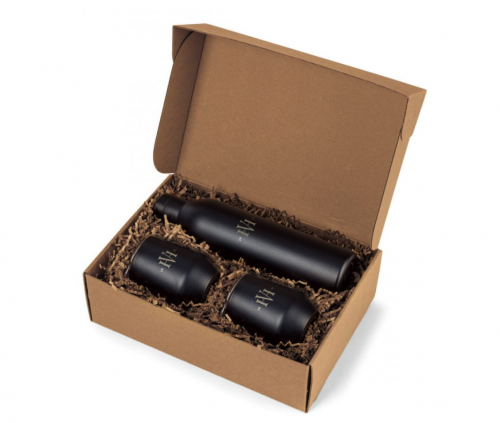 This gift set is a fantastic gift idea for wine lovers and anyone who loves to spend their night enjoying a glass of wine. The stainless steel wine bottle and tumblers help keep wine at the right temperature and maintain its taste and aromas.
With such a premium employee gift set, your hardworking executive assistant who handles and supervises millions of tasks daily can enjoy a glass of wine on their balcony and relax.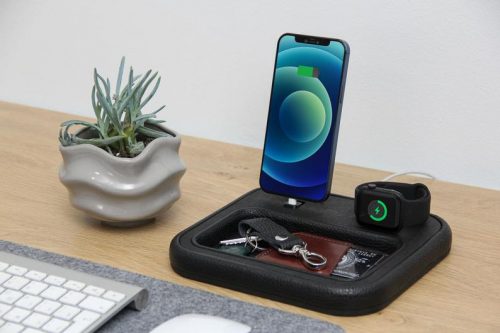 The 3-in-1 Apple Charging Station creates order out of chaos. This dock stand can keep your executive assistant's electronics and other gizmos organized. It has a special slot for an iPhone, AirPods, and an Apple Watch. Plus, it comes with lighting cables.

The 5-Minute Gratitude Journal helps readers practice gratitude and increase joy and feelings of wellness by working through insightful prompts. Along the way, the recipient of this wonderful appreciation gift will learn about the emotional and psychological benefits of positivity as they complete affirmations and other exercises. The real kicker is that every activity in this book is designed to be finished in less than 5 minutes, so your EA's already busy life doesn't have to get busier. For when they want to take a break from reading their favorite EA blog, this gratitude journal is the ultimate respite.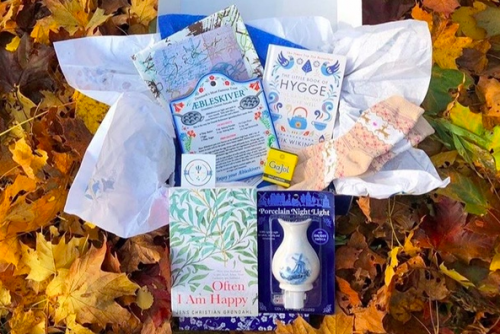 Bibliophile Excursions is an immersive experience for book lovers. All they have to do is pick an adventure and they'll receive a carefully curated themed array of books. Additionally, this excellent gift for EAs comes with trinkets and treats and artisan-crafted book boxes — all of which help support local child literacy nonprofits.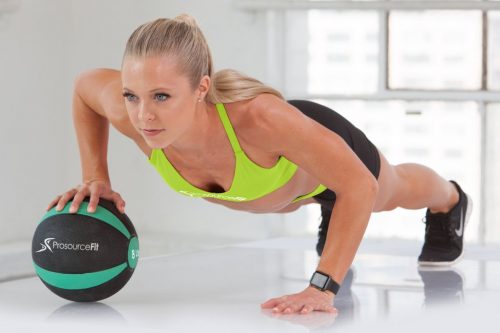 More and more research comes out each week showing the link between physical exercise and mental health. That's why the Rubber Medicine Ball is a great gift for your hardworking executive assistant.
Ranging from 4 to 12 pounds, the ProSourceFit Medicine Balls can help improve coordination, stamina, endurance, strength, and even grip!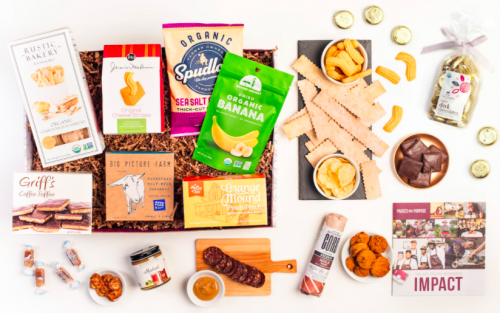 Hand-cured mole salami, gourmet flatbread, soft-baked butter cookies, dipping mustard, and dark chocolate coins are just a few of the amazing treats that complete this sweet and savory assortment of flavors.
While the tastiness of this gift would be more than enough, every purchase also supports sustainable practices, ethically sourced foods, women facing poverty, and other causes!
People Also Ask These Questions About Gifts for Executive Assistants
Q: Are there any great places to get a gift for an executive assistant?
A: Fortunately, executive assistant gift ideas are everywhere. However, we've found some of the best gifts for executive assistants on Etsy, Cratejoy, Amazon, UncommonGoods, ProsourceFit, and Packed with Purpose.
Q: How much should I spend on an assistant gift?
A: Considering how important a great executive assistant is, it's hard to put a price tag on their effort. Generally, a good rule of thumb for how much you should spend on an assistant gift is to spare no expense. Assistant gifts range from a few bucks to hundreds of dollars. The most essential element of gifting is making sure the gift accurately reflects the interests and hobbies of the recipient.
Q: What is a good gift for an executive assistant that does it all?
A: A good gift for an executive assistant helps them in their job or simply makes their life a little more fun. Gift cards, t-shirts, tumblers, coffee mugs, and gift certificates make excellent admin assistant gifts as well.