Who would have thought that eating like a caveman would become so popular?
Enter the Paleo diet.
Get Your Free Healthy Snack Recipes Downloadable
Simply put, Paleo promotes a diet that reflects that of the Stone Age.  Staples of Paleo include meats, fruits, veggies and seeds – you know, the sort of foods that our ancestors grazed on.
The concept here is to bring things "back to basics," moving away from refined and processed foods that are so often associated with poor health.
There's a non-zero chance that you or someone you know is on the Paleo bandwagon and hey, we totally understand why!
The Paleo diet not only helps dieters avoid weird additives and chemicals that have become so commonplace in our foods, but also adopt a way of eating that supports sustainable weight-loss.
But perhaps the biggest bonus of Paleo? Freedom of choice when it comes to snacking.
Unlike so many other restrictive diets out there, Paleo offers a ton of healthy yet delicious options that keep the diet from ever growing stale.
There is no shortage of healthy Paleo snacks out there. To help drive this point home, we've put together our own list of Paleo snacks for dieters of all shapes and sizes. Whether you've been on Paleo for a while or are totally new to this way of eating, there's something on this list for you!
Want to become a better professional in just 5 minutes?
Grab-and-Go Paleo Snacks
Despite popular belief, Paleo snacks don't have to require a ton of prep. Yes, most traditional grab-and-go fare isn't Paleo-friendly due to processed ingredients. That said, there are many Paleo options you can bring to work or throw together in no time.
1. Smoked Almonds
Beyond boasting a diverse flavor profile, almonds are loaded with antioxidants and vitamins and can be paired with just about anything. If you're looking for a savory pick-me-up, make sure you purchase salted almonds rather than dry-roasted, plain almonds which many snackers find bland.
If you think almonds by themselves are a bit boring, you can quite literally spice them up yourself with a seasoning blend. Mexican and Cajun mixes are popular, as is cinnamon if you prefer something on the sweeter side. Brands like Blue Diamond put out a ton of off the wall flavors such as BBQ and spicy wasabi for reference.
2. Pumpkin and Sunflower Seeds
Not too far removed from the mighty almond, pumpkin and sunflower seeds are two healthy Paleo snacks that deserve your attention. Such seeds are office-friendly if you get them pre-shelled, especially since they're odorless and don't pack as much of a crunch. Oh, and not to mention the health benefits of "superseeds" including essential nutrients like fiber, iron and omega-3s.
3. Trail Mix
If you're not big on nuts and seeds by themselves, putting together your own trail mix is definitely worth trying. Experimenting with any of the options above with some dried fruit can result in your own perfect combination of salty and sweets. You can also throw in some carob chips to make something akin to traditional trail mix.
Do remember that peanuts are not permitted under most Paleo protocols. Likewise, some Paleo dieters discourage dried fruit due to added sugar. Simply check the label and try to stick to the healthiest dried fruits including:
Pomegranate

Goji berries

Cherries

Blueberries

Strawberries

Blackberries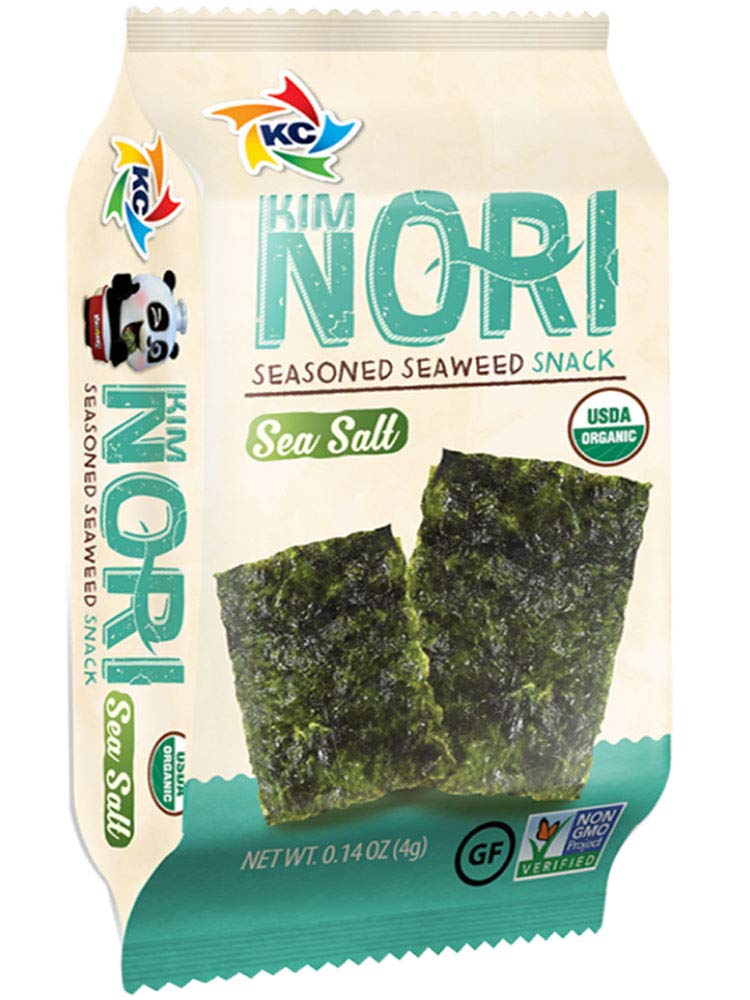 4. Seaweed Snacks
Seaweed snacks are a popular Paleo option for those trying to replace chips and crackers. A great source of vitamin K, snackers can also enjoy a ton of seaweed snacks without any guilt since they're so low in calories. Additionally, you can find them in a variety of flavors including Sweet N' Spicy if you can handle the heat.
5. Meat Jerky
Just as meat is stereotypically associated with cavemen, it's likewise a staple of the Paleo diet. Dried meat snacks such as beef and turkey jerky are a fantastic way to sneak in some protein to your diet when you don't have the time or energy to cook a full-blown meal. While there is some debate concerning whether jerky is "good" for you, moderation and choosing lower-sodium, additive-free options can give you some peace of mind.
6. Vegetable Chips
Like seaweed snacks, kale and asparagus chips are healthy Paleo snacks that can help fill the void left by crispy pretzels or potato chips. Although not as nutritionally dense as actual vegetables, they're a shockingly tasty way to get your greens.
7. Fresh Fruits and Vegetables
It doesn't get more "down to earth" than fresh fruits and veggies, does it?
Paleo dieters should be no strangers to fresh fare, although many of the snacks above may be more appetizing. That said, everyone should strive to eat some fresh produce daily and those on Paleo are no exception.
Some portable, no-mess sweet fruits that are ideal for work include apples, bananas and pears, all of which don't need to be refrigerated.
Meanwhile, carrots, celery and cucumber are great Tupperware fare that you can pair with salt and pepper, vinegar or lemon juice to make a bit more palatable.

Paleo Snacks You Can Prepare at Home
Looking to create some Paleo magic at home? Awesome – we've got some recipes you should definitely check out!
Oh, and a nice added bonus of these snacks and that they don't all contain meat.
Get Your Free Healthy Snack Recipes Downloadable
Meat is an obvious staple of Paleo but some dieters tend to take the "caveman" concept of the diet a bit too far. Eating meat with every meal can get expensive, and when coupled with the health concerns of red meat consumption, it's crystal clear once again that moderation and experimentation are key to Paleo.
And with that said, here are some healthy Paleo snacks you can whip up in the kitchen.
8. The "Perfect" Hard-Boiled Egg
Eggs show up often in Paleo concoctions as a substitute, but can certainly be enjoyed on their own. This recipe from Paleo Leap will teach you the art of the hard-boiled egg and how to cook them to perfection each and every time.
Hard-boiled eggs are a dirt cheap source of protein that you can eat for breakfast or as a mid-day snack. Minimal mess, minimal prep.
9. No-Bean Paleo Hummus
Beans are an enigma to many Paleo dieters. Although varieties such as black beans are indeed considered healthy and don't contain additives, they're typically left off of Paleo protocols. The problem with beans is perhaps best broken down by the folks at Paleo Leap:
"The main problem with most beans and legumes might be negative, rather than positive: when eaten as a staple food, they simply crowd out more nutritious foods like animal products. "
As a result, Paleo dieters are on the hunt for bean substitutes need to get creative.  Meatified's delicious hummus recipe has you covered, using cashews instead of beans. Hummus pairs with pretty much any raw veggie and can be spiced up with extra olive oil, garlic or paprika for added flavor.
10. Cauliflower Popcorn
Corn is yet another Paleo no-no, as is its popped variety.
If you're struggling to give up your favorite movie theater snack, fear not! This recipe from
Ditch the Wheat is a guilt-free way to enjoy that popcorn flavor you're craving. Cauliflower contains negligible calories as is a common Paleo substitute which, believe it or not, makes for some amazing mock "popcorn."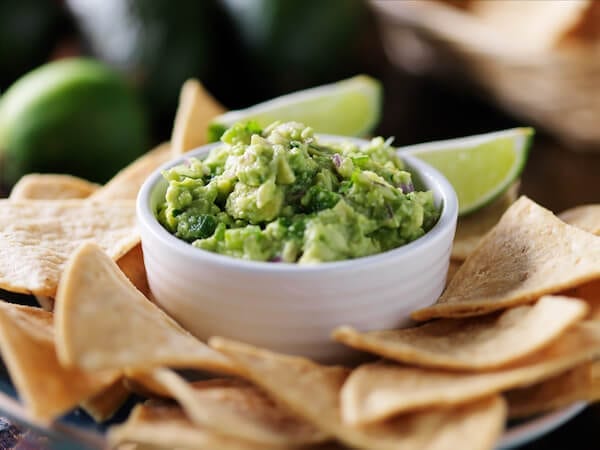 11. Quick and Easy Guacamole
Avocados are known for containing healthy fats, but perhaps more importantly for Paleo dieters is its creamy texture that's similar to buttery, fluffy foods that are off limits. This guacamole recipe from Paleo Leap only requires only a fork to mash to perfection. Meanwhile, you can experiment with spicier pepper varieties if you're feeling brave.
12. Healthy Carrot Fries
Cravings are tough, but chances are there are healthy Paleo snacks out there to satisfy them.
Case in point: french fries.
Potatoes are yet another controversial character when it comes to Paleo. While they're "natural" and come from the dirt, some critics argue in favor of nutrient-rich sweet potatoes or, in some cases, neither.
No matter where you stand on potatoes, this mock fry recipe from Eat the Gains ditches the whole debate by using carrots. While these might not sound like much, they're surprisingly tasty. Just make sure you give them enough time to get crispy and salt them accordingly.
Get Your Free Healthy Snack Recipes Downloadable
Paleo Snacks to Satisfy Your Sweet Tooth
One of the most common complaints of the Paleo diet is having to give up traditional desserts.
The good news? You can still satisfy your sweet tooth on Paleo with the help of some smart sugar substitutes and fruit. These recipes will teach you exactly how!
13. No Bake Fruit Tart
This fruit tart from Healy Eats Real ticks the boxes of a wonderful dessert for Paleo dieters.
No bake? Check.
No added sugars and sweeteners? Double-check!
A combination of berries and coconut-based fluff, this rich treat is just about as close as you can get to a legit slice of pie from your favorite restaurant.
14. Guilt-Free Banana Pudding
Given that adhering to Paleo means no dairy, creamy baked goods are obviously hard to come by. Luckily, this pudding from Paleo Grubs can help you get your fix. This recipe primarily made up of bananas and eggs might seem simple, but it packs on some serious flavor.
15. Paleo Zucchini Bread Bars
Speaking of bananas!
Paleo dieting means Frankensteining together deserts, plain and simple. That said, your deserts don't have to feel like imitations, and these zucchini treats from Ambitious Kitchen are a prime example. For this particular recipe, make sure to either ditch the chocolate or use a substitute such as carob.

16. Paleo Lemon Bars
Strong fruit flavors such as lemon can provide your make up for the lack of sugar in your sweet treats. Food Faith Fitness' lemon bars are pretty darn close to the "real deal," using honey and coconut oil as a substitute for traditional butter.
17. One Ingredient Fruit Sorbet
Miss hitting up the ice cream shop?  No worries! My Heart Beets brings us back to basics with this sorbet recipe. This might seem too good to be true with just one ingredient, but we invite you to try it yourself! Having a high-powered blender can help but isn't necessary.
We likewise recommend the famous one ingredient banana ice cream. These recipes serve as proof that fruit can be ever-so-versatile if you know what to do with it!
Get Your Free Healthy Snack Recipes Downloadable
Quick Tips for Sticking to a Paleo Diet
Just like any diet or lifestyle change, sticking to Paleo might seem like an uphill battle. To help you better adjust and stick with it for the long-term, here are some quick pointers.
Make Sure You're Eating Enough!
If you're constantly hungry or feel run-down on Paleo while on, there's a good chance that you're simply not eating enough.
Make a point to track your daily calories and assess your caloric needs with the help of apps such as MyFitnessPal. Ample protein and fibrous fruits and vegetables can also curb your hunger even if you are meeting your calorie goals. If you're still feeling sluggish, you might also consider taking a vitamin D or fish oil supplement to round out your nutrients.
Diversify your Diet
Eating the same foods over and over will ultimately lead to burnout. With so many healthy Paleo snacks, don't be afraid! Here at SnackNation we're all about swapping out snacks and switching things up. Your favorite food might be right under your nose, but you'll never know until you expand your horizons.
Plan Ahead!
It's easy to fall off the Paleo wagon when you don't plan and prep your meals in advance. Whether it's a trip to the store or meeting up with friends, try not to put yourself in a position where there are no Paleo options available. You might be situations such as parties where you have to say "no," and that's okay! In case of an emergency, try to keep some grab-and-go, non-perishable Paleo snacks in your bag.
Ready to Try Some New, Healthy Paleo Snacks?
Paleo is booming in popularity and it's easy to understand why.
The diet itself is pretty straightforward while offering up tons of tasty options. Whether you're new to the diet or just need some ideas, we hope these foods provided some much-needed inspiration to help you stick to Paleo.
Which Paleo snacks are your favorite? Let us know in the comments below!