True or false: Low-sodium snacks taste like cardboard.
Get Your Free Healthy Snack Recipes Downloadable
False!
Low-sodium and no-salt snacks come in a range of interesting flavors. They feature quality ingredients that mimic the same great taste of saltier snacks, without the skyrocketing sodium levels.
So whether you're looking to lower your blood pressure, improve your overall health, or simply cut some salt out of your diet, these snacks will empower your good intentions and keep you away from salt-saturated snacks.
Want to become a better professional in just 5 minutes?
Salt 101
Salt (or sodium chloride to be exact) is the basis for many of the savory flavors we love and crave. It turns simple roasted vegetables into culinary sensations, and it even plays a role in yeast fermentation—a necessary aspect of bread-baking.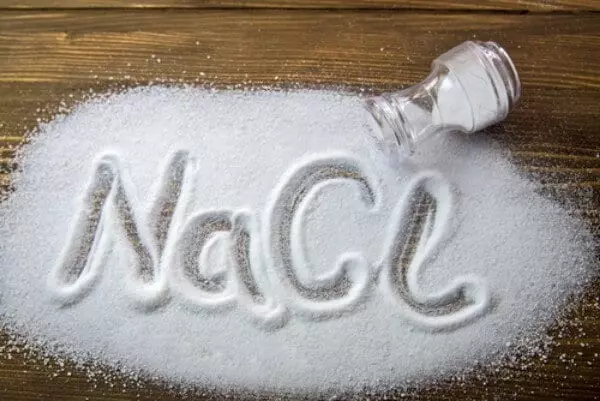 And according to the American Heart Association, sodium plays a crucial behind-the-scenes role inside our bodies. Here's what they have to say:
"Sodium is a mineral that's essential for life. It's regulated in the body by your kidneys, and it helps control your body's fluid balance. It also helps send nerve impulses and affects muscle function."
So if all that's true then…
Why Eat Low-Sodium Snacks?
Because excessive salt consumption can produce negative side-effects and even serious health problems. These effects and problems include:
Bloating

Headaches

Weight gain

High-blood pressure, which can lead to heart disease or stroke

Calcium loss and weakened bones or osteoporosis

Kidney disease or kidney stones

Stomach cancer
Get Your Free Healthy Snack Recipes Downloadable
When To Cut Back on Sodium
It's always a good idea to talk to your doctor about your symptoms and get a professional opinion on whether or not you should reduce your sodium intake.
But if you want to take charge, here are some general things that might indicate you should cut back on your sodium intake.
You're eating more than 2,300 milligrams (mg) of sodium per day.

The United States Government

cites 2,300 milligrams (mg) of sodium as a healthy daily limit. If you have no idea how much salt you eat, try using a

calorie-

or

sodium-tracking tool

or simply reading labels and jotting down the sodium levels in everything you eat throughout the day.
You're experiencing bloating, fatigue, or weight gain.
You have high blood pressure.
You eat out a lot.

(Restaurant meals make up about

25% of all sodium

intake in the United States.)
Low-Sodium Eating Tips and Tricks
Follow these tips and tricks to maintain a low-sodium lifestyle.
Stick with snacks that contain less than

140 mg of sodium per serving

(This figure is generally recognized as "low-sodium.")

Read nutrition labels! No-salt ingredients, including sugar, can make foods taste less salty than they truly are. Even foods that taste 100% sweet can contain salt.

When you eat out, ask for information on the sodium levels in your food.

Remember that condiments count. Just a splash here and there can push up your sodium intake.
Low-Sodium Foods

Ingredients to enjoy:
High-impact,

low-sodium flavorings

, including vinegar, herbs, fruit juices, zests, no-salt seasoning blends and powders, including curry and cumin

All fresh fruits and vegetables

Home-prepared grains and pastas cooked with no salt

Dried legumes

Fresh meats

Eggs

Yogurt
Ingredients to avoid:
These are simply general guidelines. Some versions of these items might not have too much sodium. Check the labels to be sure.
Pickles

Canned soups

Smoked meats or cheeses

Cured meats

Processed cheese products or powdered cheeses

Processed meats, such as hot dogs or sausages

Canned dips

Frozen meals

Gravy or

soup mixes

Marinara sauces

Marinades

Teriyaki sauces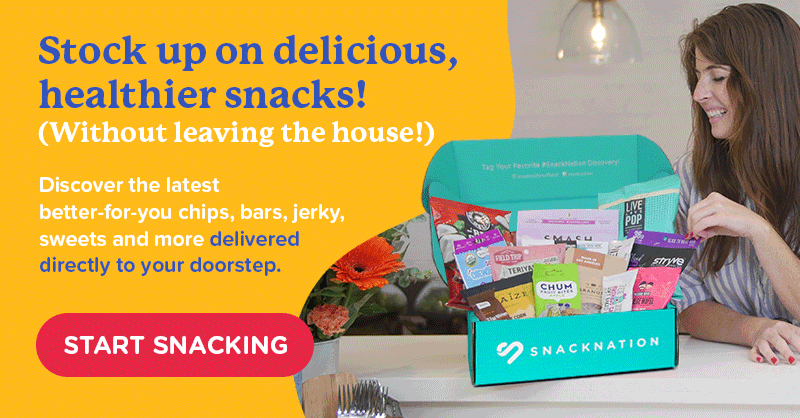 Grab and Go Low-Sodium Snacks
Stick to your low-sodium diet when you're on the run with these grab-and-go low-sodium snacks.
1.Detour Banana Nut SMART Bar Protein Bar
Sodium content:

75 mg

Flavor profile:

Sweet
This bar has bananas, peanut butter, fiber, protein, and amazing flavor. It satisfies with a perfect amount of sweetness and richness, and best of all, it takes up only 3% of the recommended daily value of sodium.
2. Rowdy Bar Sunflower Butter n Berries Energy Bar
Rich sunflower-seed butter compliments tart berries to create a flavor that rivals your favorite peanut-butter-and-jelly sandwich from childhood. This bar has plenty of sweetness, but it remains low-glycemic thanks to the natural sweetening powers of the yacon root.
3. Popcorners Kettle Corn Popped Corn Snack
Flavor profile:

Salty and a little sweet
The same classic flavor of carnival-style kettle corn – with a twist! These lightly-salted kettle corn chips from Popcorners achieve the perfect balance of salty and sweet, without pushing your salt-meter over the top.
Get Your Free Healthy Snack Recipes Downloadable
4. Off the Eaten Path Veggie Crisps
These "salty-but-not-too-salty" crisps feature rice, peas, and black beans, providing naturally low sodium and a nutritional boost! Avoid high-sodium dips and top them with fresh diced tomatoes, peppers, or green onions.
5. Pirate's Booty® Aged White Cheddar
Pirate's Booty is a crowd favorite among kids and adults alike – and for good reason. These rice and corn puffs are made with no artificial color, flavoring or preservatives, they're gluten-free, and they magically pack bold flavor into every low-sodium morsel!
Flavor profile:

Spicy/umami
A formidable flavor such as wasabi needs only a dusting of salt to bring out its intensity. These crispy peas burst with zingy flavor that awakens your taste buds better than many other salty snacks.
7. Harvest Snaps Lightly Salted Snapea Crisps
Crispy, green, and dusted with salt, these snappy peas do everything that chips or french fries do for your taste buds and more. This fiber-packed snack is a perfect less-salty option when you're craving a savory snack.
8. Chifles No Salt Plantain Chips
The rich, lightly sweet flavor of plantains shines in these crispy chips and serves as a perfect reminder of how great simplicity can taste. You truly need only oil and plantains to make an unforgettable snack!
9. GimMe Snacks Organic Roasted Seaweed Snacks
These light seaweed snacks have big, bold flavor. They're briney and satisfying, yet they don't have enough sodium to push you over the limit. (Miracles do happen!)
10. Karen's Naturals Organic Just Veggies
Pop open a pouch that includes nothing but pure, simple freeze-dried veggies—corn, peas, carrots, bell peppers, and tomatoes. You'll love being able to call veggies your new favorite healthy snack. In this form, you can eat them anytime and not just when you have access to a fridge and a cutting board.
11. Hippie Snacks Coconut Clusters
Flavor profile:

A little sweet and a little salty
Organic and non-GMO (genetically modified organism), these clusters satisfy thanks to the natural richness of toasted coconut, sunflower seeds, and pumpkin seeds.
The clusters walk a tasty line between sweet and salty, so you can count on them to crush multiple cravings.
12. Plant Snacks Super Seed Mix
Cassava (aka yucca root) makes up the base of these flavor-rich squares. Each crunchy cracker comes packed with wholesome seedy goodness that gives your taste buds plenty of exciting flavors to enjoy.
Low-Sodium Snack Recipes
Whip up some wholesome low-sodium snacks to make sticking to the sodium rules easy and delicious.
13. The Sodium Girl Baked Tofu Fries
Extra-firm tofu bakes up to a satisfying golden brown in this low-sodium snack recipe that will likely become a staple in your house.
14. Three Many Cooks Roasted Cauliflower with Dill Vinaigrette
This roasted cauliflower recipe features flavorful black pepper, turmeric, dill, mustard, garlic, and lemon juice instead of salt. As you enjoy all the other flavors in this snack, you might completely forget that it's salt-free!
15. Hogwash Chunky Low-Sodium Onion Dip
We all love the bold, savory flavors of onion dip. Unfortunately, it usually comes pre-packaged, and it's often served on salty chips, so it can easily send your sodium intake sky-rocketing.
This version, made with fresh onions and plenty of garlic, can set things right. Eat it with some unsalted potato chips for best results.
Get Your Free Healthy Snack Recipes Downloadable
16. Sumptuous Spoonfuls Spicy Smoky Salt-Free Snack Mix
If you can never resist downing handfuls of salty snack mix, then this recipe will help you enjoy what you love without ruining your low-sodium intentions.
17. Hacking Salt Salt-Free Sweet Heat Pickles
These flavor-packed pickles prove you don't need to have salt to achieve the big "pickley" flavor you crave. What these pickles lack in salt they make up for in flavor from vinegar, dill, spicy peppers, and more.
18. Low-Salt Kitchen No-Salt Pickled Vegetables
Flavor profile:

Salty/bitter
Vinegar and mustard save the day again to make a snack that's full of flavor but free from salt. Snacking on this recipe also gives your body plenty of nutrients from fresh veggies.
19. Sodium Girl Quick Bagel Spiced Crackers – Cracker Hack
Learn how to use a salt-free sheet of pasta to make quick and flavorful crackers that taste like everything bagels. (You'll be amazed if you've never thought of making your own crackers before!)
20. Plant Eaters' Manifesto Salt-Free Hummus
Make your own hummus to keep salt consumption in check. Eat this yummy chickpea dip with some fresh vegetables to avoid getting extra salt from your "dippers."
21. Carrot and Caraway Crackers
Put down the less-healthy packaged cracker option and make your own bright, flavorful versions to take charge of your sodium consumption. These crackers have the same mouth-watering orange coloring as powdered cheese crackers, but they deliver far less of a shocking sodium "price tag."
What are some of your favorite low-sodium snacks? We want to know! Let us know in the comments below.