Every office is filled with different types of snackers—from the person who won't eat anything with ingredients she can't pronounce to the person who believes bacon is its own food group. At SnackNation's office snack delivery headquarters, we have our own eclectic mix of snackers. We've pulled together our top 10 best-selling snacks for the office that will please every office snacker.
Expert Tips for Choosing Healthy Snacks
How do you know the snack you're eating is well, actually healthy? Don't fret – we've already done the hard work for you by speaking with nutritionists who know a thing or two about healthy snacking.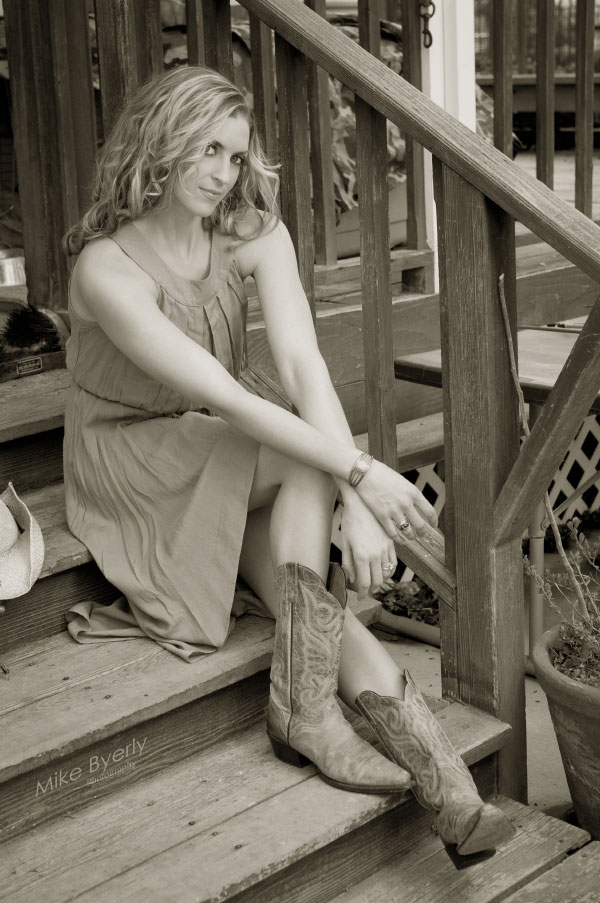 For Sarah Hoffman, the entrepreneur and founder behind A Loving Spoon, her snacking habits have evolved for the better over the years. Though she has traded in the candy bars and soda, she can still find great-tasting snacks that are "…quick n easy, portable and contain minimal, quality ingredients."
When determining if a snack is healthy, she also asks herself if she can pronounce all of the ingredients or if a Webster's Dictionary is needed to decipher them: "real food and real snacks are made from – you guessed it – real ingredients."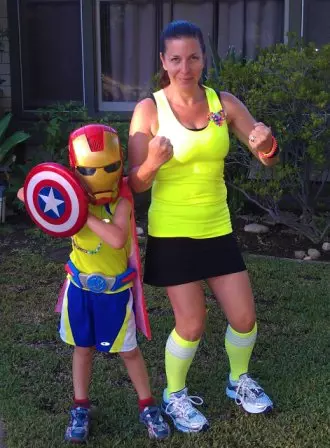 Likewise, Melissa Burton, R.D., the blogger behind The Valentine RD, does her best to stay away from things that are too processed. Melissa looks at a snack's nutritional profile before consuming to make sure it meets her requirements: less than 250 mg and less than 30% fat.
Swap Out the Junk, Trade in the Best Office Snacks

So now that you know your over-processed protein bar isn't the best option for healthy snacking, why not trade in those other bland snacks for these office snacks you've never heard of? And with Dollar Snack Club you will get to try 6 new and delicious healthy snack brands for only $1 per month and see what you like.  As snack experts, we've compiled a variety of the best office snacks that are convenient and give you the right amount of energy to push through your work day:



A Loving Spoon Nut Butter: "I bring a jar of the Honey Vanilla Bourbon Peanut Butter and banana with me everywhere," says Sarah Hoffman. Bonus: The nut butter line is 100% portable sans squeeze-pack.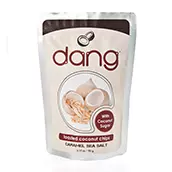 Dang Foods' Toasted Coconut Chips, Caramel Sea Salt. If you love coconut and chips as much as Sarah  Hoffman, this is the snack for you! Not only do they taste amazing, but they are packed with nutrition and lack "junk" ingredients. Made with 100% coconut sugar and copra (meat of the coconut), this fiber-packed snack will leave you full and satisfied.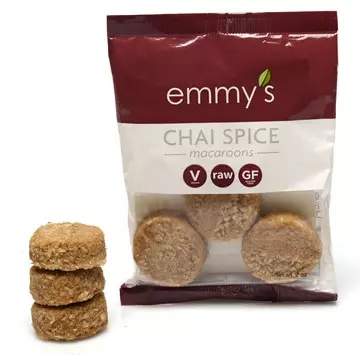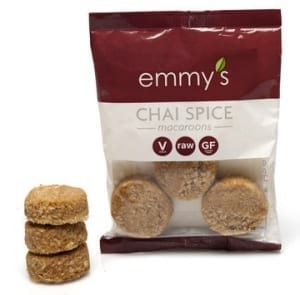 Emmy's Organics Chai Spice Who doesn't love Macaroons – especially ones that are vegan, gluten-free and raw so that you get the benefit of antioxidants.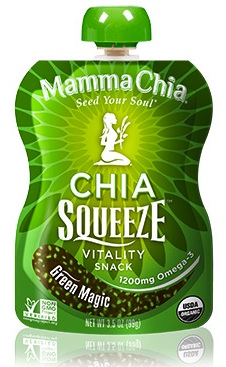 Mamma Chia's Squeeze Packs: Chia Squeeze is perfect for people on the go! At only 70-80 calories, each pouch is loaded with fiber and essential Omega-3s! Our personal favorites? Green Magic and Apple Cinnamon.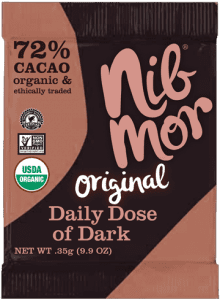 Nibmor's Daily Dose of Chocolate: Looking for something to satisfy your chocolate sweet tooth?  Try Nibmor's Daily Dose of Chocolate square. Nibmor uses only the most delicious, organic, non-GMO, Fair Trade and gluten-free ingredients.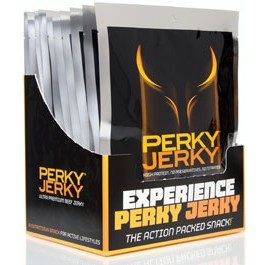 Perky Jerky's Jerky: Looking to snack with a purpose? This lean, high-protein, snack that is free of nitrites, preservatives and MSG is not only ideal for active consumers, but also for those who want to give back. A portion of all Perky Jerky proceeds go to support the causes of Duchenne Muscular Dystrophy and Down Syndrome.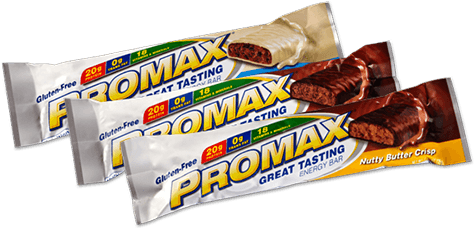 Promax's Original Bars: Promax Original bars are vegetarian and free of artificial sweeteners, preservatives, high fructose corn syrup, trans fats, maltitol and gelatin. In other words, this high-protein bar (most are around 20 grams) is made with real food and also suitable for those with gluten allergies.
Quest's Protein Bars: Close
your eyes, imagine biting into real cookie crumbles and delicious cream with absolutely no guilt. Now open your eyes and take a look at the nutritional  profile of the Cookies & Cream Quest Protein Bar. With 21 grams of protein, 17 grams fiber and no sugar added, you'll have to eat it to believe it! Our other personal favorites? White Chocolate Raspberry and Double Chocolate Chunk.
Pure Bar's Cashew Coconut Bar: This heavenly bar uses an innovative protein source, Sacha Inchi, which is a seed that provides complete vegan protein and omega 3 healthy fats.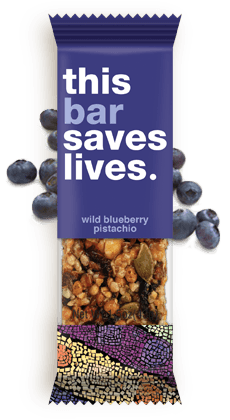 This Bar Saves Lives: What if we told you snacking on a bars packed with with farm fresh and fair trade ingredients would actually help save a child's life? It's simple: for every bar you buy, This Bar saves lives give a packet of life-saving food to a child in need. Leave your taste buds (and conscience) satisfied.
Which office snacker are you? Did we miss any "type" of snacker?
If you'd like to try these amazing snacks for the office, check out our office snack delivery service.