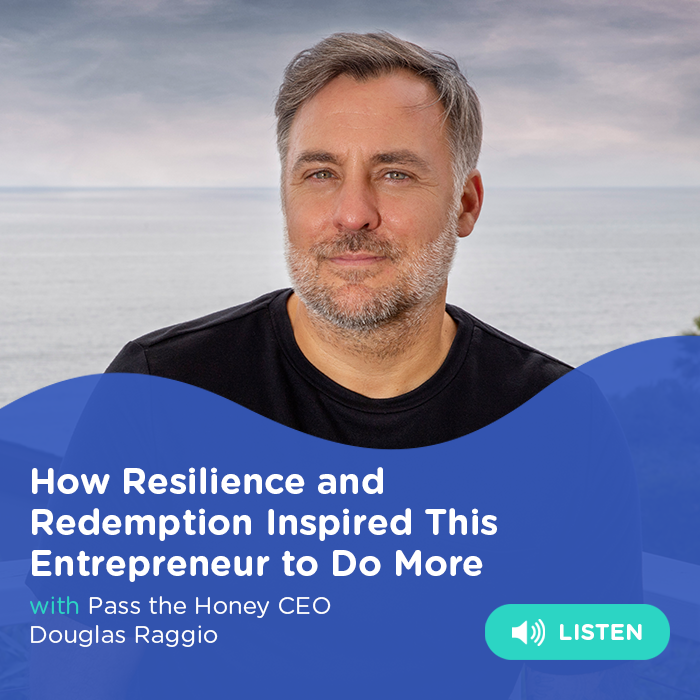 Pass the Honey Founder Douglas Raggio will be the first to admit that Pass the Honey is, in fact, a front.
Behind the scenes, Pass the Honey is working to restore legitimacy in the honey space, an industry that's the third most fraudulent in the world. They're on a mission to promote pollinator health, fight for land conservation and support habitat creation while creating 100% pure snacking honeycomb.
There's no doubt that Douglas is a founder on a mission to good, but he's not afraid to admit his journey to Pass the Honey has been coupled with dark times, hard truths, and wrongs he's working to make right. In fact, our interview went to some deeply personal and unexpected places that you've got to hear for yourself.
In this episode, Douglas also highlights what he believes to be short-sighted venture capital and private equity investments in the food and beverage space, and how he's tackling them head-on through his Bias and Blindspots Consulting Agency.
Links
Join our Exclusive Facebook Group!
What's your biggest takeaway from the episode? Join our invite-only, private Facebook group just for Brand Builder Community members, where you can connect with fellow entrepreneurs and founders, crowdsource ideas, share best practices (or lessons learned), and get your most important questions answered. Join now!
Facebook.com/groups/brandbuilderpod
Brand Builder is produced by Caroo.