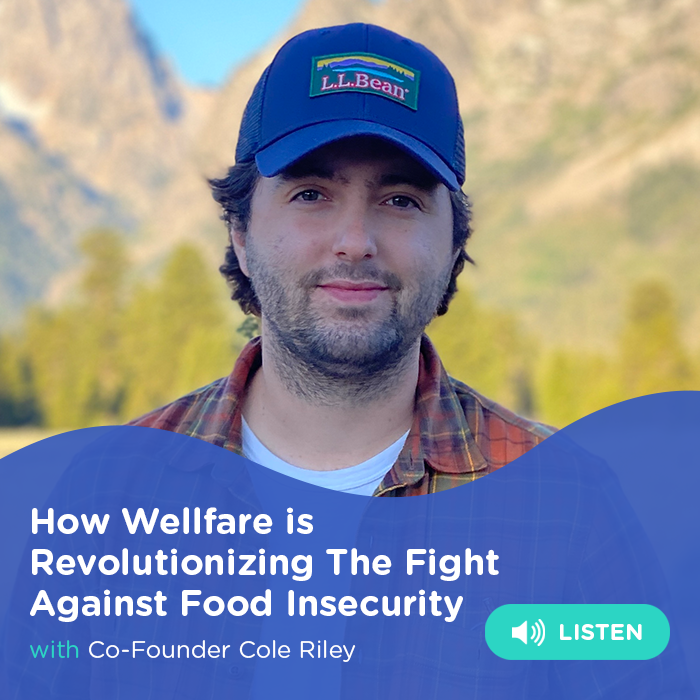 What does it take to solve one of the nation's most complex and pressing issues? For Cole Riley, he believes it takes a fresh entrepreneurial perspective and a new way of doing things.
This week on Brand Builder, we're joined by Cole Riley, the founder of Wellfare. Not to be confused with government support, Wellfare is a nonprofit subscription box that's making better-for-you foods more accessible to those navigating food insecurity.
With over 50 million people in the US lacking reliable access to healthy, nourishing food, Cole is on a mission to break down the barriers of food insecurity including accessibility, awareness, and affordability by bringing healthier options straight to people's doorsteps.
At Caroo, food insecurity is a cause that's close to our hearts. Since 2015, we've partnered with Feeding America to donate meals to families in need with every Caroo delivery, totalling 17 million meals and counting. So when we heard about the incredible innovation that Cole and the team at Wellfare are bringing to tackle this important issue, we knew we had to get him on the show.
In this episode, Cole reveals the unique journey that led to Wellfare, breaks down the stigma behind nonprofits, and gives a sneak peek into how Wellfare plans to make healthier food more accessible to those in need.
Links
@ourwellfare on Instagram
Connect with Cole on LinkedIn
Have an idea for the show? Drop us a line! Brandbuilder@snacknation.com.
Join our Exclusive Facebook Group!
What's your biggest takeaway from the episode? Join our invite-only, private Facebook group just for Brand Builder Community members, where you can connect with fellow entrepreneurs and founders, crowdsource ideas, share best practices (or lessons learned), and get your most important questions answered. Join now!
Facebook.com/groups/brandbuilderpod
Brand Builder is produced by Caroo.