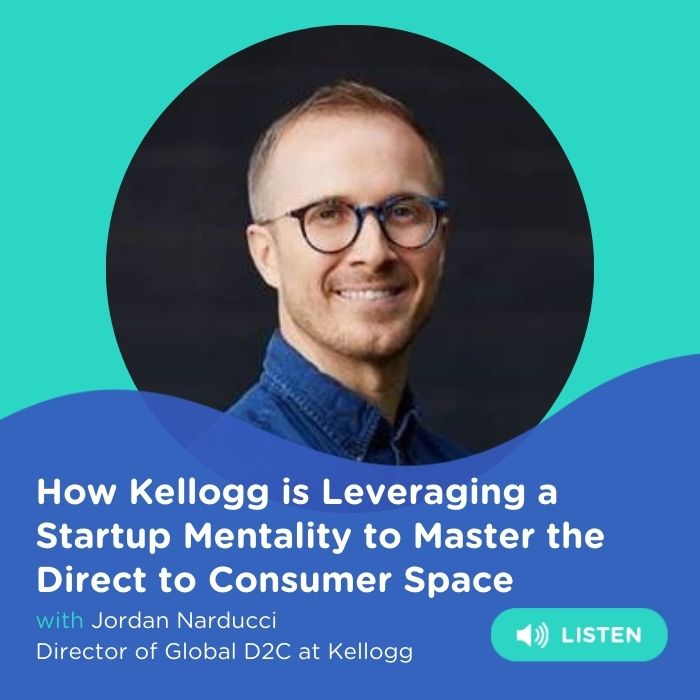 What happens when one of the world's renowned CPG behemoths take on the emerging direct-to-consumer (D2C) space?
You may think they'd have it easy with endless resources, envious budgets and national access, but you'd be wrong.
This week, we're joined by Caroo alumni Jordan Narducci, who now spearheads Kellogg's budding D2C efforts. After launching D2C at emerging startups, he's using these learnings to tackle Kellogg's unique challenges in a scrappy and innovative way.
In this episode, Jordan gives us an insider look at how one of the world's largest brands is taking on the world of D2C. He'll also reveal the secret weapon that emerging brands can leverage to make massive gains in D2C and new trends Kellogg is keeping their eye on in the months to come.
Links
Connect with Jordan on LinkedIn
Have an idea for the show? Drop us a line! Brandbuilder@snacknation.com.
Join our Exclusive Facebook Group!
What's your biggest takeaway from the episode? Join our invite-only, private Facebook group just for Brand Builder Community members, where you can connect with fellow entrepreneurs and founders, crowdsource ideas, share best practices (or lessons learned), and get your most important questions answered. Join now!
Facebook.com/groups/brandbuilderpod
Brand Builder is produced by Caroo.