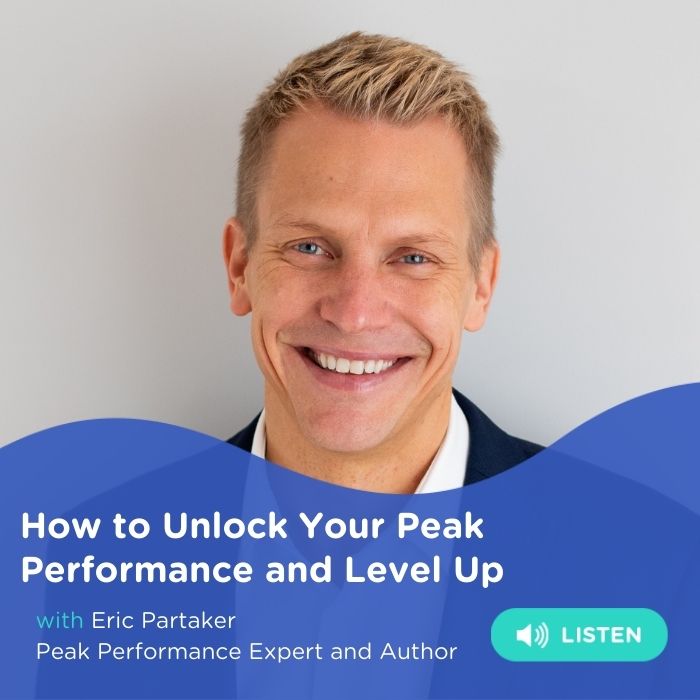 Whether you want to grow your business, become a better leader, or reach your full potential, leveling up is tough work.
Add a global pandemic to the mix and it can feel near impossible!
This week, we're joined by Eric Partaker, an award-winning Peak Performance Expert and author of The 3 Alarms, who combines his own entrepreneurial journey at Skype and Chilengo with his in-depth knowledge of behavioral science to guide Fortune 50 CEOs to reach their full potential in work and life.
In this episode, Eric reveals his proven strategies for unlocking new levels of performance and how to leverage your current knowledge and resources to overcome challenges, discover your 'Why' and achieve sustainable success.
Links
The 3 Alarms – Free Digital Version
Connect with Eric Partaker on LinkedIn
Have an idea for the show? Drop us a line! Brandbuilder@snacknation.com.
Join our Exclusive Facebook Group!
What's your biggest takeaway from the episode? Join our invite-only, private Facebook group just for Brand Builder Community members, where you can connect with fellow entrepreneurs and founders, crowdsource ideas, share best practices (or lessons learned), and get your most important questions answered. Join now!
Facebook.com/groups/brandbuilderpod
Brand Builder is produced by Caroo.