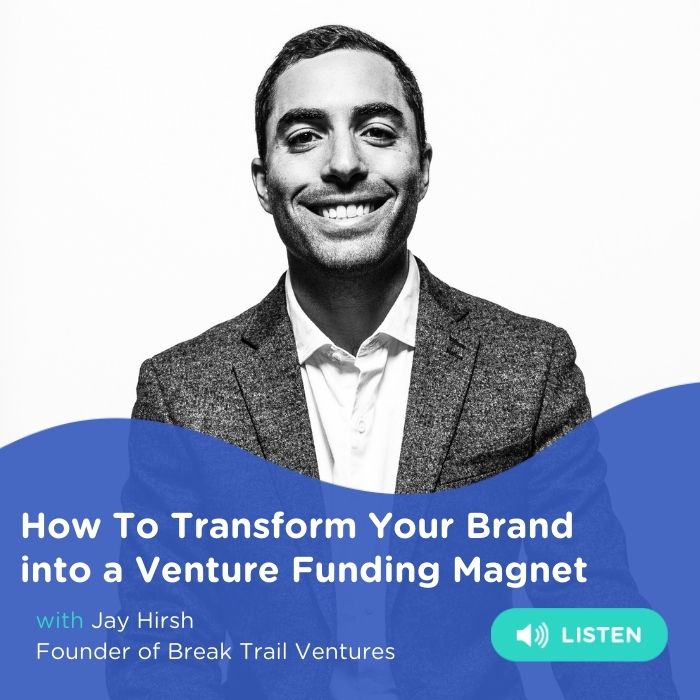 When it comes to the world of venture capital, it can feel eerily similar to Squid Game, though not nearly as gory (thank goodness).
Thousands of brands competing for the resources and mentorship they need to take their product to new heights, some getting better outcomes than others.
So, how can today's founders find the most successful venture partner to help their brand grow? How can they rise above the noise, grab attention, and win support?
We thought, "Who better to ask than a venture capitalist?"
That's why we sat down with Jay Hirsh, founder of Break Trail Ventures, an early-stage venture fund based in Boulder, CO and Columbus, OH. In this episode, he gives us the ultimate crash course on finding and attracting the right venture partner for your unique brand, red flags to avoid, and his learn-first strategy for building his own booming network.
Links
Connect with Jay Hirsh on LinkedIn
Have an idea for the show? Drop us a line! Brandbuilder@snacknation.com.
Join our Exclusive Facebook Group!
What's your biggest takeaway from the episode? Join our invite-only, private Facebook group just for Brand Builder Community members, where you can connect with fellow entrepreneurs and founders, crowdsource ideas, share best practices (or lessons learned), and get your most important questions answered. Join now!
Facebook.com/groups/brandbuilderpod
Brand Builder is produced by Caroo.