'Tis the season for office parties!
You know what that means: a whole lot of eating! Just say "no" to the cheese ball, step away from the buffalo chicken dip, and don't even think about making Grandma Ruth's double-butter cookies.
This year, keep the season festive and healthy with office party snacks that taste great while helping your coworkers feel great at the same time.
These 45 unique office party snacks will keep your office buddies happy, healthy—and impressed with you—all season long.
Looking for healthy packaged snacks? 

The snack delivery team at Caroo offer a large selection of healthy snack boxes for groups of all sizes!

Guarantee an exciting variety of snacks for teams of 10 or 100,000! Explore Caroo to customize your next snacking adventure!
Browse by Category: Click any of the links below to jump to each category.
Delightful Drinks
Fruit "Snacks"
Veggie Extravaganza
Grab-and-Go Goodness
Easy Appetizers (Some Assembly Required)
Minimal Cooking, Big Rewards
Sweet Tooth Indulgences
Want to become a better professional in just 5 minutes?

Delightful Drinks
Party treats should lift you up, not weigh you down. Choose any of these delicious beverages if you're looking for a refreshing office party treat.
1. Detox Water

Bring balance to your celebration with an office party snack that helps your coworkers offset the effects of their heavier indulgences. Just drop some fruit (and even some fresh herbs) into a pitcher of water, chill, and serve.
2. Sangria
With or without alcohol, sangria is festive, fruity and pretty as a picture—especially this pomegranate-orange version for Completely Delicious. Cheers to your health!
3. Tea
Set out a carafe of steaming water with an assortment of tea bags, some orange slices, and maybe even a few cinnamon sticks for an easy office party treat to warm your coworkers' hearts.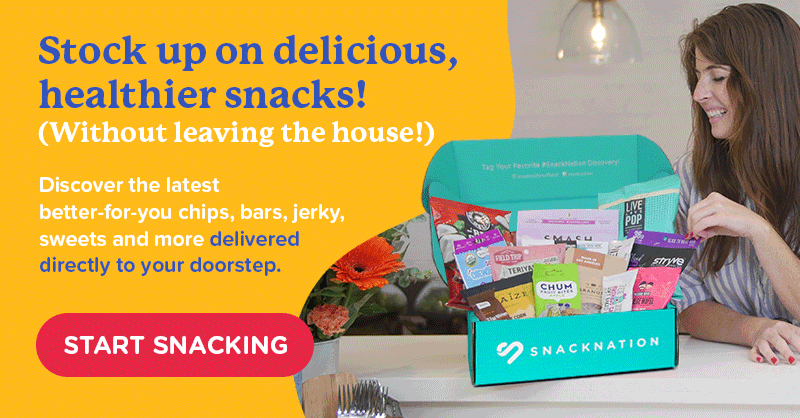 4. Lavender Lemonade
Combine the crisp flavor of lemon with the floral aroma of lavender to create a beverage perfect for washing down all those other office party snacks. Get the recipe from Vegan A La Mode.
5. Bubbly Fruit Pour-Overs
Make this party drink from any fruit and any carbonated beverage you like. Simply divide the fruit into individual (preferably transparent) cups and pour over the bubbles. Tip: Try apples and sparkling cider or sliced strawberries and fizzy limeade
6. Green Smoothies
Be an office party snack hero by bringing in a large batch of your go-to green smoothie.

Fruit "Snacks"
Lacking commercially-produced baubles, people in the "olden" days created festive holiday displays using fruit, nature's most beautiful, all-natural decoration. Colorful, delicious, and outrageously healthy, fruit is a no-fail choice if you're looking for a fast, healthy office party snack that turns heads. 
7. A Fruit Basket
There's a reason this was your grandmother's go-to hostess gift. You can whip up a fruit basket at a moment's notice, it looks incredible, and there's something delicious and healthy in it to suit all preferences.
8. Fruit Salad
If you have the time, chop a few different kinds of fruit into uniform pieces. Toss the pieces into a bowl with some lemon juice to get this snack ready to go to your office party
9. Healthy Banana Splits on a Stick
Just grab a stick and add a chunk of pineapple, a slice of banana, and a strawberry to make one quick, easy, and unique office party snack. If you want, you can even dip it in chocolate. Get the recipe from Life Love Liz.
10. Fruit Kabobs
Fruit kabobs = any fruit you want on a stick. Get creative!
11. Baked Fruit
Popping fruit in the oven adds a little extra elegance to an already-delicious snack. It also makes your kitchen smell amazing for hours! This Foodie Loves Fitness recipe for baked apricots with honey and almonds wants to make an appearance at your office party.
12. Yogurt-Dressed Melons
Valleybrink Road's recipe for Sugar Cube Melon with Lime Cilantro Yogurt will please any crowd since it gracefully walks the line between sweet and salty.

Veggie Extravaganza
With their bright colors, diverse flavors, and sky-high nutrient density, vegetables deserve a place of honor at every workplace gathering. These vegetable-based office holiday party snacks pack the vitamin punch your coworkers need to feel good and enjoy the busy holiday season.
13. Veggie Flowers
Vegetables don't get much cuter than these flower-shaped treasures from Fork and Beans.
14. Endive Boats
Your coworkers will forget crackers ever existed when you set out this just-as-crispy, way healthier alternative. Fill your endives with anything you want—hummus, olives, citrus.  This recipe includes apples, goat cheese, smoked almonds, and cranberries.
15. Pineapple-Cucumber Stacks
This Healthy Habits, Happy Heart recipe uses a healthy combination of lime juice and cilantro to transform cucumber and pineapple into an office party snack your coworkers will crave.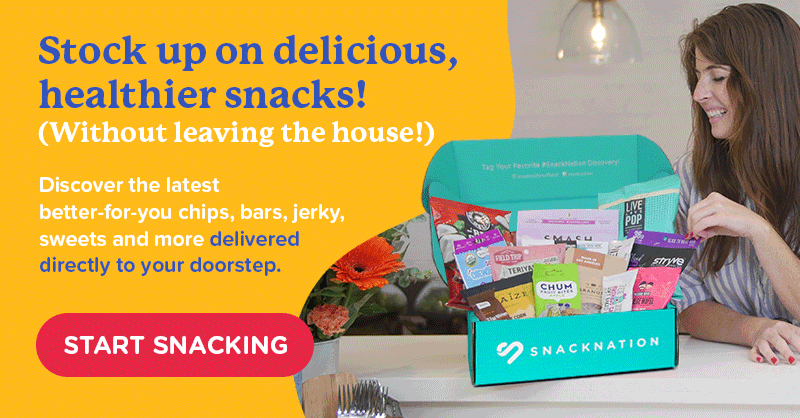 16. Marinated Tomatoes
Slice some tomatoes, sprinkle them with salt and pepper, add a drizzle of olive oil and some balsamic vinegar, and voilà—you've created a super healthy, super easy office party snack. Bonus points if you serve your tomatoes on a fancy platter.
17. Cucumber Slices + Hummus
Grab this recipe from A Cedar Spoon to make an office party snack that's about as easy and healthy as snacks get.  
18. Steamed Edamame
Many companies make edamame you can steam right in the microwave, which means you can produce a healthy office party snack with just the press of a button.
19. Salad on a Stick
Forget traditional veggies and dip! Chop up your veggies and slide them onto a skewer to make salad on a stick. You can even bring in your favorite salad dressing for dipping.
20. Regular Salad
You can put your salad on stick if you want to be cute, but there's also nothing wrong with simply bringing in a big bowl of your favorite salad to share with coworkers. Chances are, they'll enjoy your tried-and-true recipe as much as you do.
21. A Pickle Platter
This easy option only looks fancy. Go to your local grocery store to get a few jars of the fanciest pickles you can find. Arrange them on a plate to make a unique office party snack with a tasty crunch.

Grab-and-Go Goodness
Sometimes, you have no time to prepare office party snacks. That doesn't mean you have to show up to your shindig empty handed. If you're in a serious time crunch, grab any of these go-to office party snacks. They're all healthy, delicious, and as quick and easy as snacks come.
22. Wonderful Pistachios
Pistachios are packed with nutrients, and their signature shells make it feel like you're opening a present each time you eat one. Even better—a little bit goes a long way.
23. Rawxies Chocolate Chip Cookie Dough Bars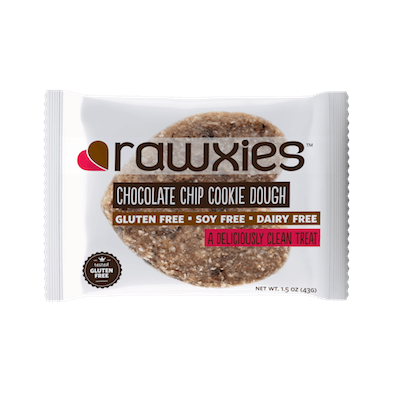 These amazing bars let you eat chocolate chip cookie dough while being kind to your health. Everyone at your office party is going to love these.
24. Vegan Rob's Cauliflower Puffs
Grab a bag of these puffs for a plant-based snack with a delightfully satisfying crunch that might just disrupt a few conversations. They're certified vegan, non-gmo, and free of nasty trans fats. No one at your office party will be looking for the cheese puffs.
25. Hawaiian Snacks Luau BBQ Chips
Your office party does not have to be luau themed for these above-average chips to be a hit.
26. Pirate's Booty
Your coworkers will fight over these light-as-air, baked snacks as though they're buried gold. How many other packaged snacks can promise no artificial colors, flavors, or preservatives?

Easy Appetizers (Some Assembly Required)
You can assemble any of these healthy, crowd-pleasing office party snacks in a flash…so you can get in the kitchen and out again without missing any party time.
27. Tea Sandwiches
No, tea sandwiches are not just for old ladies in white gloves. To make them, just put together a few of your favorite healthy sandwiches and cut each one into four adorable pieces. These 50 recipes will get you started.  
28. Healthy Seven Layer Dips
Layered dips produce incredible flavors, and they usually don't require cooking. This Vegan 7 Layer Dip from Minimalist Baker includes layers of healthy goodness you can put together fast.
Or try this layered Greek dip with olives and hummus to mix things up with Mediterranean flavors. 
29. Healthier Chips and Dip
Featuring a yogurt-based dip and nutrient-dense sweet potato chips, Little Chef, Big Appetite's office party snack serves up healthy, happy coworkers.
30. Trail Mix
Think of trail mix as a nut salad. It's easy to make, and no matter what you toss in, it always seems to come out looking carefully planned. Try this delicious trail mix recipe from SunRype and be sure to add their Fruit to Go Strips to take this simple office party snack to the next level.
31. Chickpea Salad on a Veggie Slice
Whip up this recipe for chickpea salad and smear it on slices of your favorite vegetable to create a pretty finger food that knocks the average cheese cube on its back.
32. Cowboy Caviar
Packed with beans, peppers, and tomatoes, this healthy cowboy caviar recipe makes for one filling office party snack.
33. Mini Avocado Toasts
Turn your favorite snack into a healthy treat for the office party. Just prepare a few slices of your favorite avocado toast and cut each slice four ways. Think of this snack as a healthier, classier version of a 1950s cracker canape.
34. A Healthy Antipasto Plate
Antipasto simply means, "before the meal." Olives, marinated vegetables, and fish look elegant on a plate, even if you only spend a minute on assembly. Opt for fish or lean meat in addition to vegetables to keep this office party snack super healthy. Whole Foods has a great guide for making an unforgettable plate.

Minimal Cooking, Big Rewards  
All the office party snacks in this section require a little bit of oven time, but they're way easier than that multi-layer Christmas cake that looked so pretty on Pinterest. (They're also much healthier!)
35. Roasted Chickpeas
With just a little roasting, chickpeas crunch up like magic. Go traditional with salt and pepper, sweeten things up with cinnamon, or add some spice with a drizzle of hot sauce.
36. Crostini
No one will know how easy this elegant office party snack is to make by looking at it. All you have to do is slice up a baguette, brush it with olive oil, toast it, and then top it with something healthy and delicious, like tapenade or pesto and radish.
37. Sweet Potato Rounds
To make an even healthier version of crostini, slice up a sweet potato and roast the rounds until they're crisp and firm enough to stand up to any healthy toppings you want to add.   
38. Roasted Cauliflower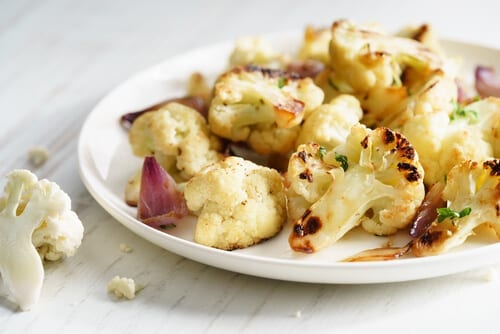 It's no wonder cauliflower is such a trendy vegetable—it's healthy and inexpensive…and it takes on flavors like a dream. Whip up some of Foodie Fiasco's Popcorn Cauliflower to give your coworkers a tasty and healthy finger food.

Sweet Tooth Indulgences
Something a little bit sweet like cinnamon twists doesn't have to be even a little bit unhealthy. Stop dreading the dessert section of the buffet table—these office party snacks taste better than candy, and they don't take a toll on your health. Made from whole foods, each of these recipes will satisfy any sweet tooth.
39. The "Three Pleasures"
Nutrition scientist Walter Willett is challenging dessert lovers everywhere to swap calorie-dense behemoths made of unhealthy fats and sugars for beneficial desserts made of nuts, fruit, and dark chocolate. Search #3ForDessert to get ideas for sweet office party snacks that will impress your coworkers.
40. Healthy Freezer Fudge
Detoxinista's Creamy Almond Butter Freezer Fudge will challenge everything you thought you knew about fudge.
41. Pudding 2.0
This chocolate chia pudding will bring out the kid in any coworker while packing a superfood punch. The word "chia" originated from a Mayan word for strength. How many other desserts give you strength?  
42. No-Bake Cookies
Nutrition Nut on the Run's healthy, no-bake cookies satisfy the need for sugar as effectively as the butter-laden version that also takes five mixing bowls and serious baking time to prepare.
43. Peppermint Bites
Buckwheat groats and almonds give Carrie On Living's refreshing sweet treat a nutrient profile no mere cookie can rival.  
44. Donut Holes
Yes, you read that correctly. If you're wondering how donut holes could make it onto a list of healthy office party snacks, just check out Philosophie's recipe for a raw version made with brazil nuts and coconut oil.
45. Healthy Holiday Bark
Toss out that tin of peppermint bark riddled with partially-hydrogenated oils. Choose the Healthy Foodie's dark chocolate recipe  studded with nuts and berries instead.
Conclusion
You do not have to compromise on health (or slave away in the kitchen for hours) to make office party snacks everyone will love.
Do you have any favorite healthy party snacks? Share your recipes and ideas below to help keep office parties healthy!