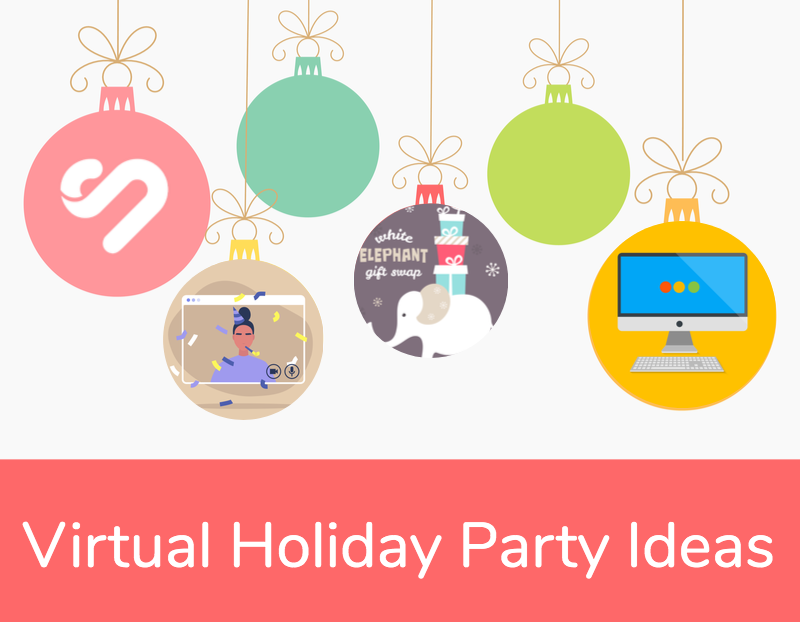 A virtual holiday party presents an opportunity to make lasting memories you can only create online.
Laughing when your friend's Zoom screen freezes as he's making the most awkward face possible. Trying not to laugh when your co-worker's costumed kid swoops in to achieve the most epic webcam "bomb" imaginable. Seeing how your parents' attempt at putting up a background has cut off half their faces.
In short, virtual holiday get-togethers provide opportunities to make new kinds of memories in new kinds of ways.
In short, virtual holiday get-togethers provide opportunities to make new kinds of memories in new kinds of ways. Click To Tweet
These events help you maintain strong and natural connections with friends and loved ones you can't see due to physical or social distance. Online festivities help maintain a sense of normalcy and a feeling of living full lives even when celebrations have to take place through different formats.
Browse the ideas below to be the best virtual party host ever and even create some new holiday traditions.
Any of the ideas below can be used for any holiday you feel inclined to celebrate, whether it's one of the big traditional ones or one of the small ones you've never even heard of before.
Page Contents (Click To Jump)
Virtual Holiday Party Games
"Join in the holiday spirit!"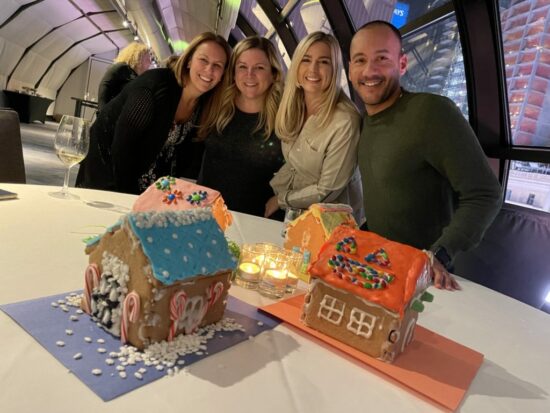 This holiday party is hosted by the team building experts at Team Bonding that run through a series of 30-minute rounds where teams compete in several holiday party games and challenges!
This offering is available in both in-person and virtual options where you work with the host to plan an engaging experience for all of your guests. You can also elect to incorporate a charity-based activity where teams support a specific charity in a new way!
Why we love it: The host keeps things lively while moderating the entire experience so no activity runs too long or runs out of steam.
Where to get started: Ultimate Holiday Party
"Survey says: Jingle!"

Take the fun of Family Feud to the virtual realm as an engaging host leads your team through this exciting, fast-paced online game show from Confetti.
Hosted via Zoom, teams will go head-to-head in guessing the most popular answers for survey questions that the host presents. This special holiday version brings a mix of fun holiday-themed questions that will be sure to get everyone engaged and bring laughs to your virtual holiday party. At the end of the game, the team with the most points wins!
Why we love it: An entertaining host will bring the commentary and excitement, making your team feel like they're on a real live game show. These questions are not knowledge-based, which means everyone can participate and have some fun!
Where to get started: Holiday Coworker Feud
"Win a gift, lose a gift."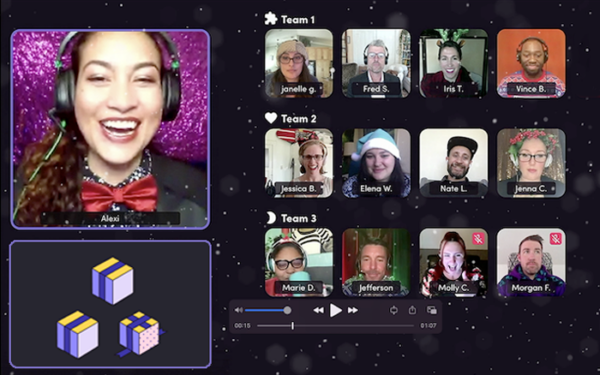 This virtual holiday game gives employees the option of picking a new mystery gift or stealing an already-opened gift. An online version of this holiday pastime, Virtual White Elephant can be planned at any time during your party. The hosts will handle everything and you can even choose between curated lists of gifts to be added to your gift exchange!
Why we love it: After the exchange, your employees will get their gift sent to them so they can enjoy it during the winter holidays. Talk about no stress!
Where to get started: Virtual White Elephant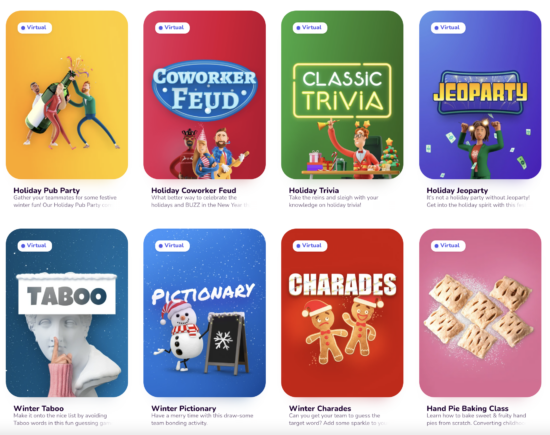 The Virtual Holiday Game Night includes one hour of professionally planned and expertly executed virtual games that will get employees laughing, making memories, and most importantly, bonding and boosting company culture.
Enjoy all the crowd favorites, including trivia, charades, drawing games, and more.
Standout features:
Custom video conferencing interface
Expert event planners handle all the details and logistics
Customize game questions with company-focused options
Tip: Take advantage of custom teammate trivia to learn as much about your co-workers as possible
Select your next Virtual Holiday Game Night and find the right option for your team.
"Put your knowledge to the test."
The holiday season is all about coming together and celebrating! So, in Frost's Virtual Holiday Trivia, you and your team will be invited to join the Frosts in the lounge of their brand-new ice hotel. While you're there, you'll compete through three rounds of holiday and winter-themed trivia questions, earning points for each one answered correctly. But the fun doesn't stop there!
Why we love it: It's a great way to let coworkers bond in a lively virtual setting. Your distributed team will become better acquainted as they take part in a round of Frost's Icebreaker Questions.
Where to get started: Frost's Virtual Holiday Trivia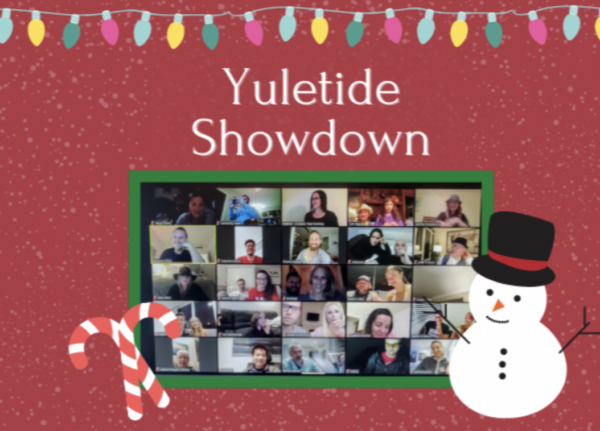 This high-paced online game for employees is packed with trivia, brainteasers, and scavenger hunt-style challenges that will put your team's skills to the test.
Why we love it: Not only is Virtual Yuletide Showdown an excellent way to build team morale, but it's also a great way to give back to those in need. A portion of the proceeds from every game sold will be donated to charities and a worthy cause.
Where to get started: Yuletide Showdown
"Blast through the past!"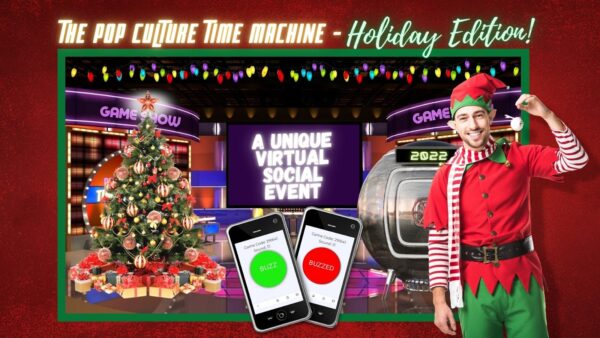 Embark on an adventure with your colleagues as you step into a time machine and take a trip back through holiday pop culture history. This fun, fast-paced holiday-themed activity is packed with nostalgia and features challenges focused on familiar holiday favorites, from trivia about movies, songs, toys, and TV shows to rounds of charades and more.
Your virtual game show host will get your group warmed up with a couple of "table-hopper rounds" (also known as breakout room mixers) and split you into teams. Within minutes, your home office will be transformed into a winter wonderland game show stage with your own live dedicated host and buzzers.
Why we love it: It adds a fun spin to any virtual holiday party since coworkers can jump in and participate without having to stress about setting things up, keeping score, and hosting the action. Everything is taken care of by a hilarious host to lead your team through the decades.
Where to get started: Holiday Time Machine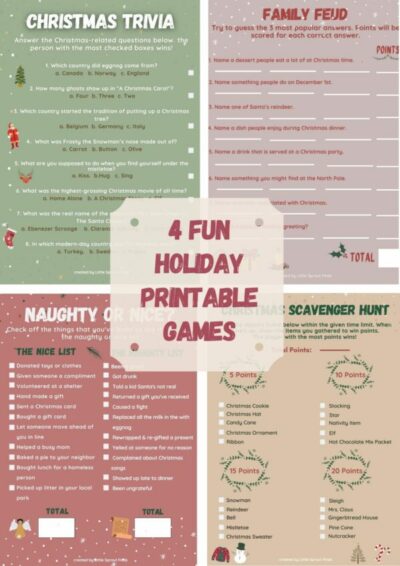 The Holiday Printable Playables is the perfect way to get employees and coworkers involved in your next virtual holiday party. These games are designed for small and large groups, so they work perfectly for any online company holiday event. This bundle of holiday cheer will be a hit and bring people together in a new and fun way.
Standout features:
Can be played virtually or in-person
Suitable for groups of all sizes
Easily downloaded and printed
Tip: At the end of each game, present awards to the winners so they can take their victory lap in style.
"The sweetest time you can have!"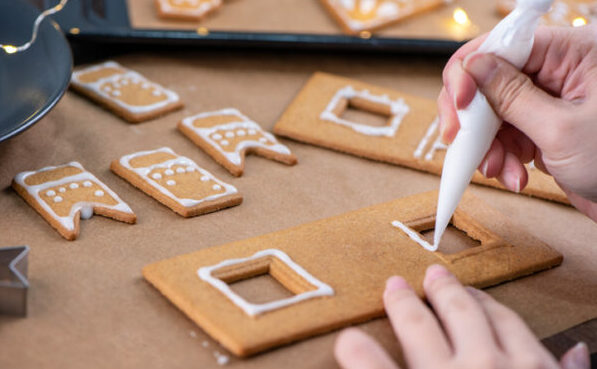 Add a little sugar and spice to your next virtual holiday party with a hands-on activity that your staff can build together while on your Zoom call. A gingerbread house decorating kit will be sent to each guest's doorstep for them to open up and craft together.
Why we love it: It is a warm and cozy way to celebrate the holidays with friends and family!
Where to get started: Gingerbread House Making Class
"The most wonderful quiz of the year!"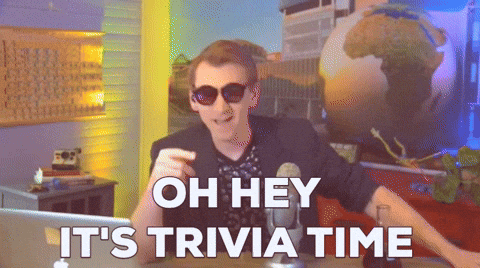 Guests will compete through three rounds of holiday and winter-themed trivia questions, earning points for each one answered correctly. This virtual trivia game will let players who love trivia shine during your holiday event.
Why we love it: This team building activity is available anywhere, any time, and for any group size.
Where to get started: Holiday Trivia
"Someone will be dead before dessert!"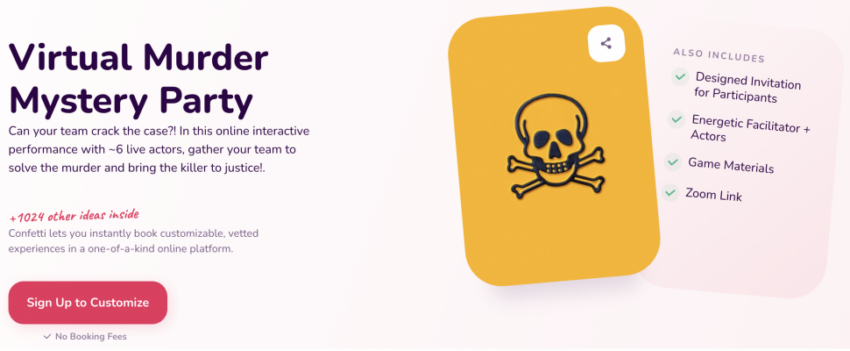 If you're looking for a team-building activity that's sure to get everyone's blood pumping, look no further than a virtual dinner party with a side of murder! Work with your team to gather evidence, find clues, interrogate subjects, and solve the crime before the night is out! 
Why we love it: Not only is this game a great way to get everyone working together, but it's also loads of fun. So have your team bring out their inner Sherlock and see if they can solve the crime.
Where to get started: Murder Mystery Dinner
"Unleash your inner genius right now"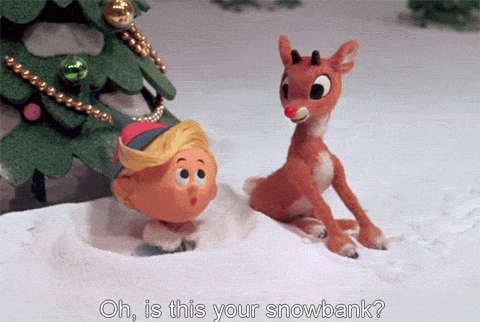 Test your team's knowledge of all things holiday-related with topics like winter facts, holiday movies, and winter holidays around the world with this virtual holiday game. Winter Wonderland Jeoparty is sure to get everyone in the spirit of the season!
Why we love it: Winter Wonderland Jeoparty is the perfect way to get your team engaged and thinking creatively. It's a great game for breaking the ice and promoting teamwork. So get your team together and see who can come up with the most questions! 
Where to get started: Winter Wonderland Jeoparty
"Get your game on for the holidays!"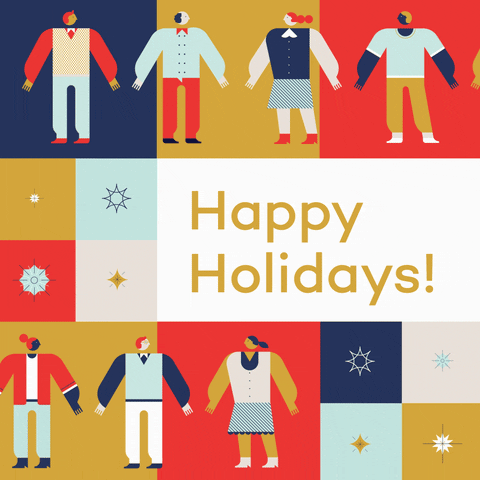 'Tis the season to be jolly… and what better way to spread some holiday cheer than with the "Holiday Extravaganza" game show! This fun and festive virtual game is perfect for employees of all ages and backgrounds, and is a great way to celebrate diversity in the workplace.
Why we love it: With references to a variety of holidays including Christmas, Kwanzaa, and Hanukah, this online holiday game is sure to make everyone feel involved and get them in the holiday spirit!
Where to get started: Holiday Extravaganza
"Winter sports with an Olympic twist"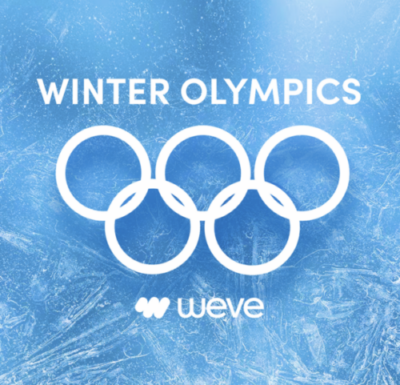 This entertaining and challenging game is inspired by the classic Olympic games, but with a twist – it's all about winter sports! From trivia to Instant Meme to Categories, each mini-game has been themed to provide hours of amazing entertainment.
Why we love it: Besides promoting team bonding, this engaging virtual holiday game will have your employees competing against each other to see who can take home the gold.
Where to get started: Winter Olympics
Virtual Holiday Party Activities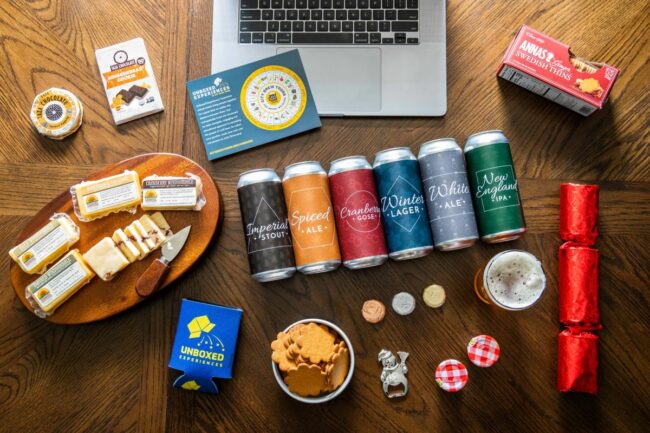 Unboxed Experiences offers a virtual Holiday Party Beer & Cheese Pairing Experience that achieves just as much delicious magic as an in-person tasting. Each party guest receives a box full of perfectly paired beers, cheeses and holiday cookies along with great swag, like bottle openers and festive party crackers.
When party time arrives, everyone meets up on Zoom with an unforgettable host who will lead the tasting. Eating cheese and sipping beer together virtually is the perfect way to bring cheer to any holiday celebration!
Standout features:
Holiday-themed activity
Beer and cheese edutainment provided by unforgettable hosts
Get inside the head of a professional beer appraiser
Holiday Party boxes ship directly to guests' doorsteps
Gain beer and cheese tasting skills guests can use for years to come
Tip: Ask all your guests to come prepared with their most pressing beer questions so everyone can learn as much as possible from your beer expert/host. For more information, check out this beer-themed holiday party!
Pro-tip: Spread a little holiday cheer with a super festive beer-a-day box from City Brew Tours Shop!

You'll discover a new brew each night, plus fun gifts (i.e. winter beanie, brewery swag, chocolate, and more) hidden throughout the box. Treat yourself, or surprise your favorite beer lover with a truly unique beer gift this year.

👉 Check out the 12 Beers of Christmas & Hoppy Hanukkah Beer Box 🎄🍻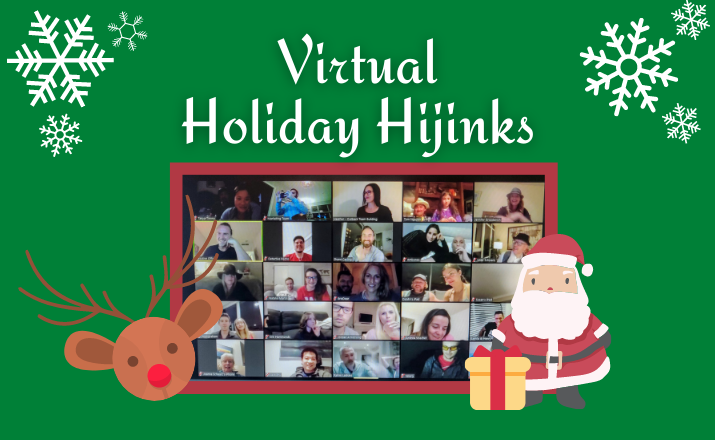 Let's face it, a virtual holiday team building event can quickly become a boring mess with no engagement… That's where Outback changes the game. They will work with you to set up a highly personalized and unique virtual holiday experience that everyone will be raving about for years – crowning you the (well-deserved) hero of the evening.
"Anthony, Aiden, Noel and Jason were friendly, helpful and very quick to respond. All our questions were answered in detail and we felt supported through all of the preparation of the event. Your company offered flexibility when required, which was very appreciated! The actual activity was so much fun, it was entertaining and challenging! We have already booked our next activity with Outback." – Ray-Mont Logistics (Virtual Holiday Hijinks)
Holiday Hijinks will have your team racing against the clock to solve cerebral, physical, and skill-based challenges. Outback's other virtual office games include murder mystery, code break, team pursuit and game show extravaganza.
Standout features:
Accommodates up to 1,000 remote workers per group!
An app to make game-play a breeze
Available in two formats:

Virtually hosted – they'll take care of everything for you and host the event virtually
Self-hosted – they'll provide you with everything you need to run the event on your own + provide support

Over 80 festive challenges to help your team connect & ring in the holidays
Tip: Talk to your Outback engagement consultant about catering your experience to whichever holiday you're celebrating and pair your virtual holiday party with a curated one-of-a-kind care package through Caroo.
The Go Game's Virtual Holiday Party is unlike any virtual experience platform out there (looking at you, awkward meeting rooms and happy hours!) The platform is serious about having fun, driving connections, and including everyone in intentional, engaging ways. The platform is also fully customizable for branded company games and experiences.
So gather 50 to 1,500 of your favorite work humans (and some you just want to beat in a game or two!) for your next All-Hands, Offsite, Holiday Party, or Happy Hour!
Standout Features:
Live Professionally trained Hosts that encourage engagement and interaction
A Suite of Proprietary Game Modules that includes GIF battles, Pictionary, Fact Match, Karaoke, and more!
Keynote Broadcast & Reception Area
Live Stream & Webcast capabilities
Multipoint, Social, Tournament & Huddle Modes
No software download required
Learn more about the The Go Game platform and how clients like Google, Paypal, Feeding America, Spotify and more are having unforgettable virtual holiday parties!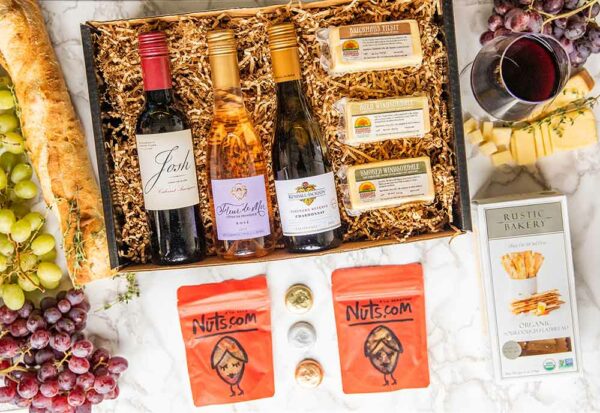 Everyone deserves a classy holiday shindig every now and then, and few things hit the spot better than a wine pairing. Luckily for remote teams, the Wine & Cheese Pairing Experience from Unboxed Experiences brings the wine pairing experience home to you.
This interactive virtual wine pairing event comes with multiple selections of bottles of wine and artisan-made cheeses stuffed into every gift box. One of Unboxed Experiences' live event hosts will lead your group through wine tasting instruction, leaving your group feeling like expert sommeliers.
Standout features:
3 bottles of wine
Paired cheeses
Extra gourmet snacks
Live wine-tasting instruction
Tip: Ask the Unboxed Experiences team how you can customize your holiday Wine & Cheese Pairing Experience for a truly festive event.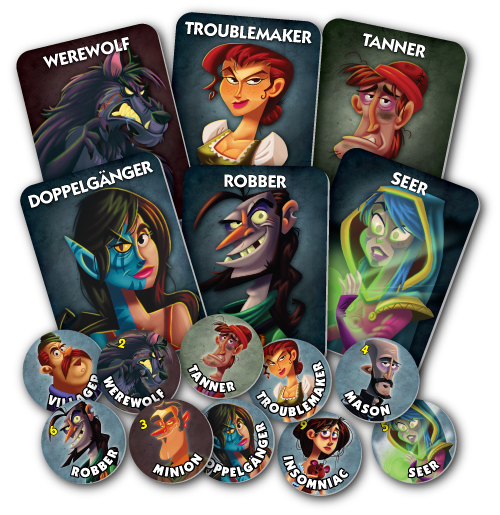 Party attendees split into two groups—werewolves and townspeople—and face off until all the werewolves are dead or the two groups reach equal numbers.
Standout features:
It involves plenty of thinking, strategy, and even a little deception
Tip: Send each participant their own virtual holiday spending card a week before game day so that they can come prepared with the holiday goodies of their choice!
Get your friends together and download the Werewolf app to start playing at your next holiday party.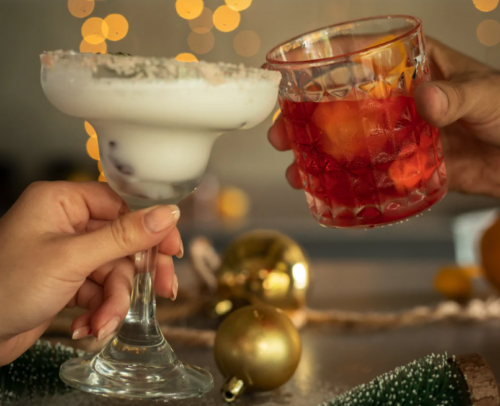 Holiday office parties aren't going to be the same this year. With social distancing and work-from-home arrangements becoming all too common, the traditional holiday office party is being shelved for something safer. A cocktail-making class is a great way to take the boozy holiday office party online for a fun, safe and engaging way to connect your entire team.
Sign your organization up for a Virtual Holiday Party, and Priority Experiences will deliver custom cocktail kits to your employees' homes to create an online event that is interactive and will make your team feel appreciated. With their holiday-themed cocktail experience, you and your guests will learn how to make two of these delicious drinks:
🍹 Boozy Grinch Punch: Lemon-Lime Kool-Aid, agave, pineapple juice, lemonade, Sprite, vodka
❄️ White Christmas Margaritas: silver tequila, agave, lime juice, coconut water, canned coconut milk, coconut rum, sprigs of rosemary and dried cranberries for garnish
🥃 Cranberry Old Fashioned: 2 oz of quality bourbon whiskey, 1 oz of cranberry juice, 1/2 oz of honey, 3 shakes of bitters, orange peel for garnish
☃️ Drunk Jack Frosties: vodka, Blue Curacao, lemonade, club soda, lemon wedge, white sanding sugar
🎄 Mistletoe Mules: vodka, lime juice, ginger beer, pomegranate seeds, 2 crushed candy canes, plus two whole candy canes for garnish
Standout features:
Pick out cocktail options to add to your event's menu
They will deliver the selected cocktail kits to your employees' homes the day of the event
An expert bartender will host your event, explaining how to mix the drinks and offering tips on the best way to make/enjoy premium cocktails
For more details, talk to an expert about your next holiday mixology class
Tip: Mocktail options are also available for those wanting a non-alcoholic drink!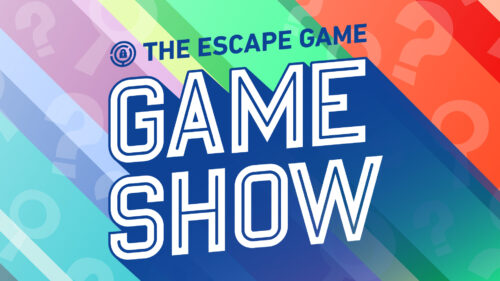 Compete in a team vs team, collaborative, online game show experience. The Game Show is perfect for remote and hybrid teams needing connection and a quick morale boost!
Standout features:
Five, fast-paced rounds of unique puzzles and gameplay
An online dashboard for teams to view puzzles, lock in answers, and earn badges
A simple setup that does not require the team to be tech-savvy or learn elaborate rules
Tip: Give your employees digital gift cards to be used on food and drink while they attend your virtual game show!
Get in touch with the Escape Game to start planning an unforgettable virtual holiday adventure today.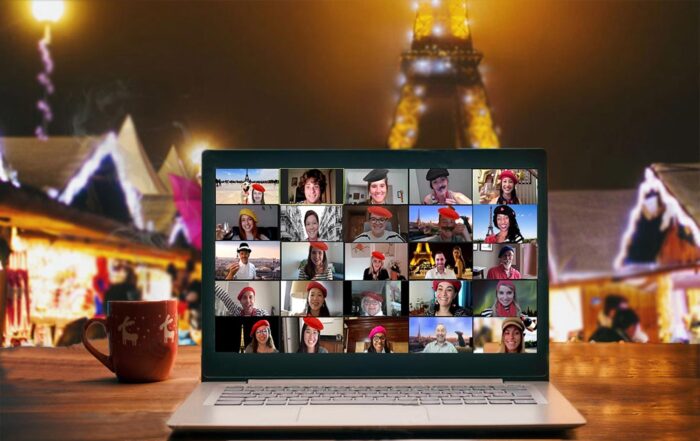 Live from Paris, with Love; a Holiday Scavenger hunt in Italy; and an unbelievably Wacky Holiday in Spain – Zoom your team off to Europe on a 60-90 minute Woyago virtual holiday party experience.
Pick a country and then let your laughter and imagination run wild!
Standout features:
Offers an engaging holiday-themed storytelling activity
Perfect for any sized group — 10 to 300+
Their hosts are trained in connection, laughter and learning
Tip: Encourage coworkers to dress up, or down – Holiday PJ Party anyone? Virtual brownie points go to any team that comes in costume!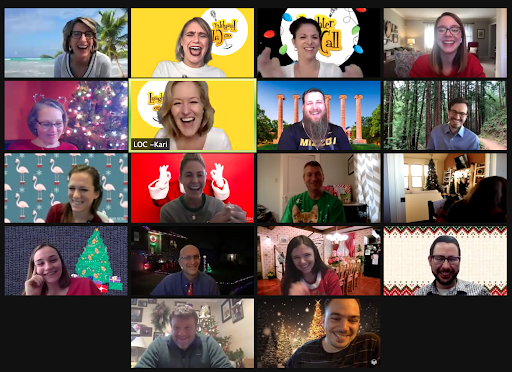 Did someone say "Holiday Season" already?!
Yes, they did!
And Laughter On Call is in the House!
While you may not be able to clink a glass of champagne with Sally in Accounting IRL this year or make out with Mr. Hot New Salesperson under the mistletoe, that's no reason to be depressed!
With Laughter On Call, you can still dance wildly in your ZOOM square to everyone's delight (and perhaps chat your phone number to that special someone 😉 ). Not only that, but you can also toast Ivan in London, laugh with Bridget in Wisconsin, and bring your CEO and colleagues worldwide who keep your business thriving at all levels together in a virtual room where you can all giggle with one another as you build an imaginary spa with a room full of puppies!
Laughter On Call has spent this past year making teams laugh out loud, connecting folks from India to Ireland, to the Netherlands and Mexico City, and beyond! They bring professional comedians to your virtual holiday party with interactive comedy that even hooks introverts. Half stand-up, half improv game, these sessions create a shared experience where everyone is engaged. It's never been more important to get your people laughing and recognize them for keeping your company thriving!
Here's how Saurabh Dingolia from Uber described her experience:
"Laughter On Call was a really fun event for the team. It pushed us outside of our comfort zone and encouraged everyone to engage more with each other while sharing many many laughs together. Thank you Laughter On Call for bringing joy to us in these times!"
Standout features:
Unique prompts yielding surprising answers
Games where every person has their moment to shine
Group storytelling where everyone contributes
Comedians inviting each person to engage and feel part of the team
Connections built between people for better engagement on ZOOM and in person
Accommodates 5-500 guests (break out rooms are used to ensure interaction)
Founder and CEO Dani Klein Modisett started Laughter On Call after her mom was diagnosed with Alzheimer's. She saw first-hand how the power of laughter has the ability to change lives. Here's a quick video that explains more:
Talk to the improv experts at Laughter On Call to help bring the smiles out at your next virtual holiday party!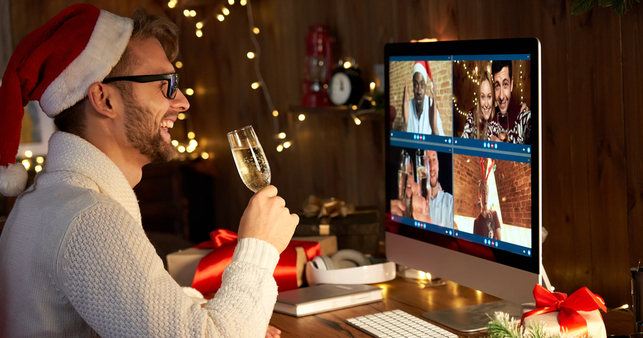 Want to do something unique and healthy with your team virtually this holiday season? Why not have a dance party, a team toast, a gratitude journaling session and a wellness expert keynote session to round out your year!
In 2020, Remote Team Wellness, pioneered their fabulous virtual wellness holiday parties and has since conceptualized and managed virtual holiday parties with L'Oreal, Cisco, Waste Management and more. They're back again this year to kick it up a notch! Teams can now get virtual gifts such as UberEats credit, in real-time during events, or pre-mailed wellness boxes too! Remote Team Wellness has options for all budgets and team sizes and is the only virtual holiday party centered around making your team feel better, but with lots of fun mixed in.
"We knew this wasn't actually the year for a big alcohol-themed holiday party so we wanted to try something different. With Remote Team Wellness we focused on intention-setting for next year, but then we also danced for 3 hours and definitely partied. It was AWESOME" –Prakash Karamchandani, Founder of Balance Grille Restaurants
Standout features:
Full concierge service event management.
Gratitude journals can be sent to all team members for the corresponding hosted event.
Expert-led, live curated wellness sessions
A professional DJ spinning your team's favorite holiday playlist
Fun team building gameplay hosted by a professional host.
Snack or gift boxes can be sent to each employee with a corresponding custom nutrition guide
Dance it out with a professional TikTok dance specialist leading your whole team on a hilarious group dance session
Tip: They have dozens of fully customizable wellness integrated holiday party ideas so to get a quick quote and put something together in time for the holidays, click here to book a call with the Remote Team Wellness team.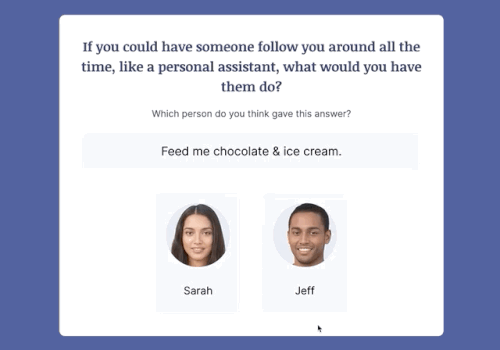 QuizBreaker is a platform you can use to create and distribute quizzes that highlight fun facts about your virtual holiday party guests. Have everyone fill in the quizzes during your party to create a fun and enriching virtual game that helps you get to know guests better and maybe even learn a few things no simple conversation would have revealed.
Standout features:
Automate your quiz so you don't have to worry about manually launching them during your party
Guests can earn achievement badges through the interface as they play
Play with virtual teams of all sizes, from 3 to 1,000+ players
Tip: Crowd source question ideas from your friends and co-workers to build a truly comprehensive quiz experience
Try QuizBreaker for free to see firsthand what it can add to your holiday event and level up your virtual holiday party with a curated one-of-a-kind employee care package through Caroo!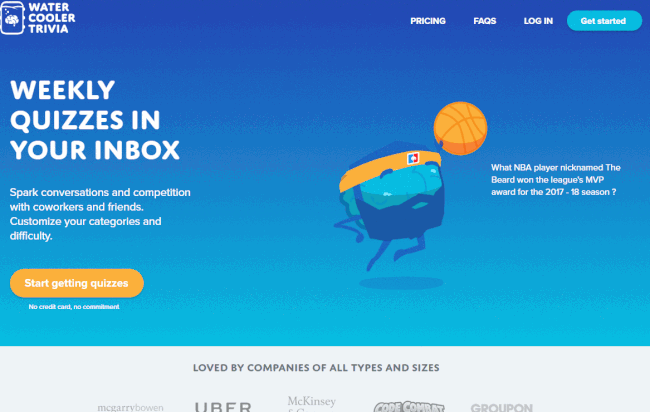 Dazzle your work friends or remote employees with trivia that entertains and also makes the bonds between you stronger. Simply use Water Cooler Trivia, an online trivia interface, to create and distribute quizzes and then peruse the results to learn fun facts about co-workers.
This game will feel like attending a trivia night where you and your teammates are the star subjects. Who wouldn't love that?
Standout features:
Shared group results spark conversations about who knows what about whom
Customize trivia difficulties and question quantity for a catered experience
A Slack integration allows guests to play using an interface they know
Tip: Send the answers to the trivia questions out after the event as a fun-facts digest.
Play Water Cooler Trivia during your next virtual holiday party to take friendships to the next level.
"Grab your buzzer, it's time to play."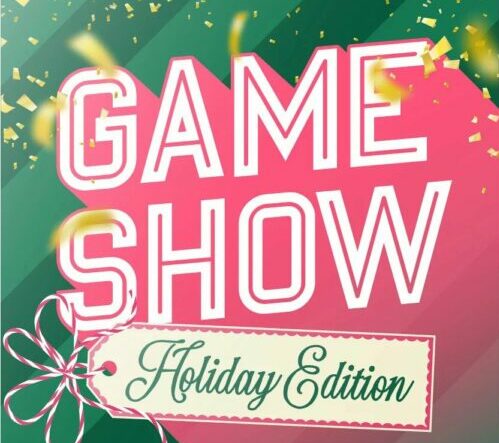 In Holiday Game Show, your team competes in five festive rounds of games and brain teasers. Full of puzzles, trivia, riddles, and mini-games — this is the kind of virtual game that your staff can participate in without being too stressed or competitive.
Why we love it: It can be worked for both a 30-minute and 60-minute option, so you can slot it into the "game" portion of your evening very easily.
Where to get started: Holiday Game Show
"Tune in for game show entertainment!"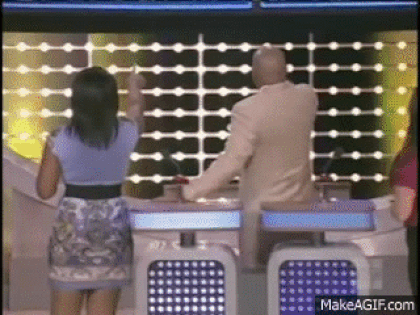 Looking for something different to play at your next virtual holiday party? Survey says look no further with Coworker Feud! This virtual game show activity is super fun with a fast-paced lighting round to tap into your employees' competitive nature. In a battle of the brains, teams will go head-to-head in guessing the most popular answers for a fun, random assortment of questions that the host presents.
Why we love it: Anyone can play with this fun and lively game that takes the classic gameshow format and celebrates the holidays in style.
Where to get started: Holiday Coworker Feud
Virtual Holiday Party Ideas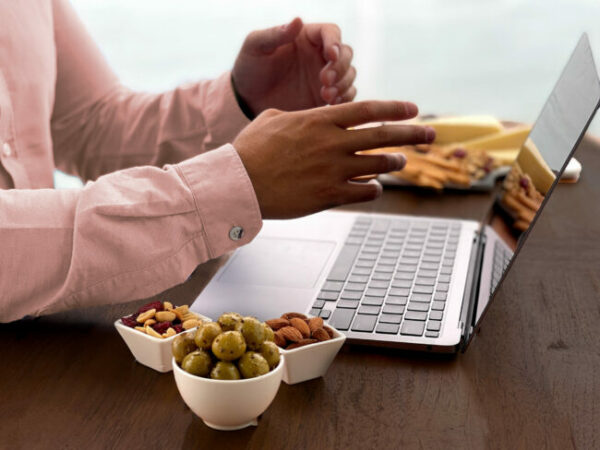 Priority Experiences offer the largest assortment of customizable tasting kits and virtual experiences, with domestic and international shipping options. Some examples include holiday-themed mixology experiences, adult hot chocolate experiences, thanksgiving themed wine tastings, champagne New Years' toasts and more.
Why we love it: Priority Experiences is all about matching you with the perfect experience. You can choose from a range of pre-built virtual tastings/online experiences or you can work with their team to create something customized for your event.
Which holidays does it work for? They have pre-made kits/experiences for Christmas, Thanksgiving, New Year, Valentines Day, but can accommodate any holiday or occasion
30) Fuel Your Virtual Party with Delicious Food and Drinks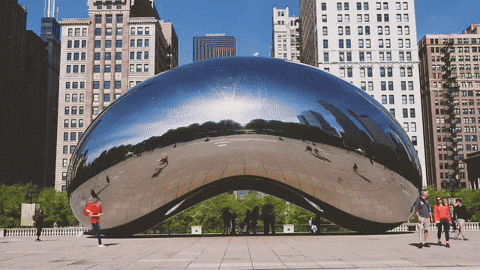 Go beyond virtual by empowering your employees to order food and drinks for the duration of your holiday event, wherever they are located in the world.
Provide your team with their own virtual holiday spending cards, which they can use to order all kinds of drinks and food! You can experience their collection of digital gift cards here and get creative ideas on how to throw a memorable virtual party!
Why we love it: Creates excitement by customizing your holiday event messaging with dedicated gift cards to send out to your guests.
Which holidays does it work for? Appropriate for any holiday
31) Send A Gift Box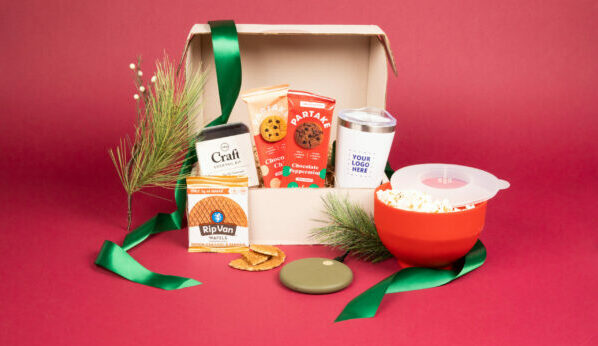 Give your virtual office party some in-person flair by sending a gift box full of edible, tangible, delightful themed treats, perks, and goodies.
For example, you could send sunglasses and sunscreen for Independence Day, a custom beanie and camper mug for the winter holiday season, or a box of wholesome snacks for Thanksgiving.
Find even more gift box ideas in this post, or dream up your own perfect holiday party themed box by heading to these sites:
Why we love it: Virtual events + tangible treats create a well rounded-experience
Which holidays does it work for? Appropriate for any holiday
32) Host A Virtual White Elephant Gift Exchange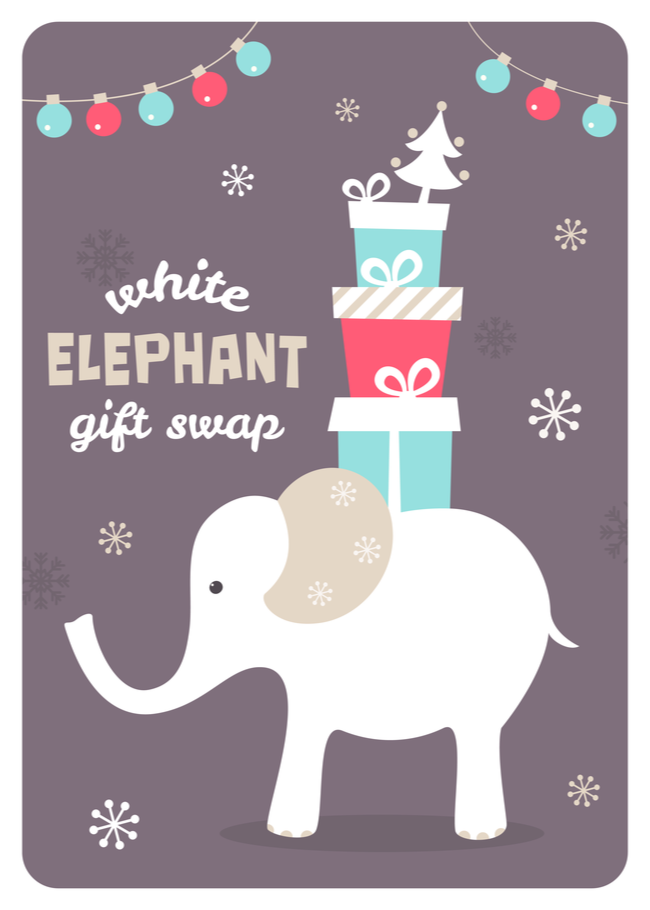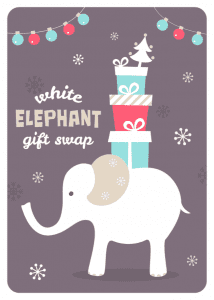 For this virtual party idea, each guest has to bring a random, ridiculous, weird, hilarious or otherwise traditionally "unwanted" gift (maybe a vintage chia pet). All you have to do is have guests open the gifts, and voila — you've got instant hilarity with minimal planning and fanfare.
You can also host a virtual white elephant through The Go Game:
Why we love it: It's great fun to see what everyone brings and also how everyone reacts to what everyone brings.
What holidays does it work for? Christmas, Hanukkah, and other traditional gift-giving holidays
33) Bond During A Virtual Adventure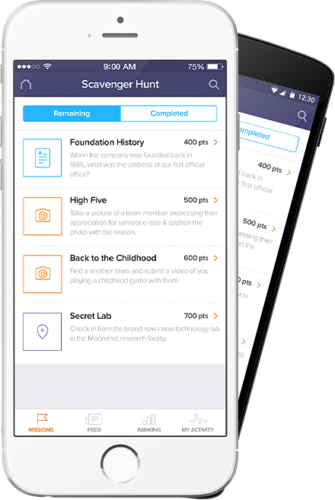 Work with the scavenger hunt experts at Outback Wild Goose Chase to host a themed scavenger hunt that turns a virtual party into an epic adventure everyone can play right in their own home. Wild Goose Chase can also customize your game so that it aligns with your company culture and design challenges that would be completely unique to your company.
Why we love it: It's exciting and adventurous – talk to Wild Goose Chase!
What holidays does it work for? Appropriate for any holiday
34) Virtual Secret Santa Gift Exchange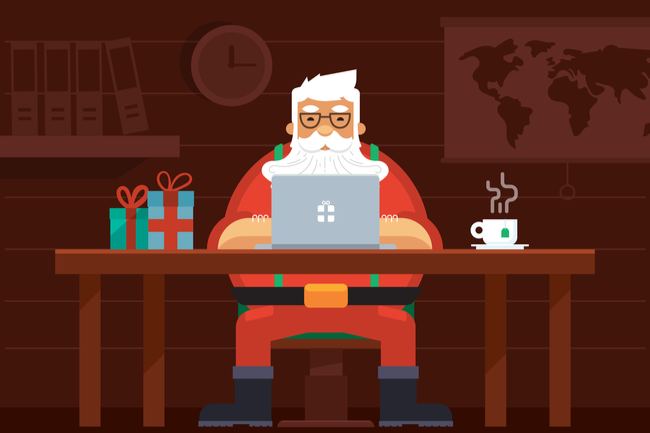 Each guest brings a gift for another. The gift-giver's identity remains a secret until after all the presents are open and each person tries to guess the identity of their secret Santa. Make sure everyone wears their Santa hat.
Why we love it: It gives all your guests a chance to give creative gifts without feeling pressured to get a gift for every single person.
What holidays does it work for? A secret santa gift exchange works for Christmas, Hanukkah, and other traditional gift-giving holidays
35) Enjoy A Class or Lesson Together
Center your party's festivities around an exciting virtual class such as a virtual painting lesson, an online cooking experience, or a virtual charcuterie workshop from Unboxed Experiences.
Why we love it: It gives guests a chance to pick up new skills while also enjoying each other's company
What holidays does it work for? Appropriate for any holiday
36) Send, Snacks, Beverages, or Recipes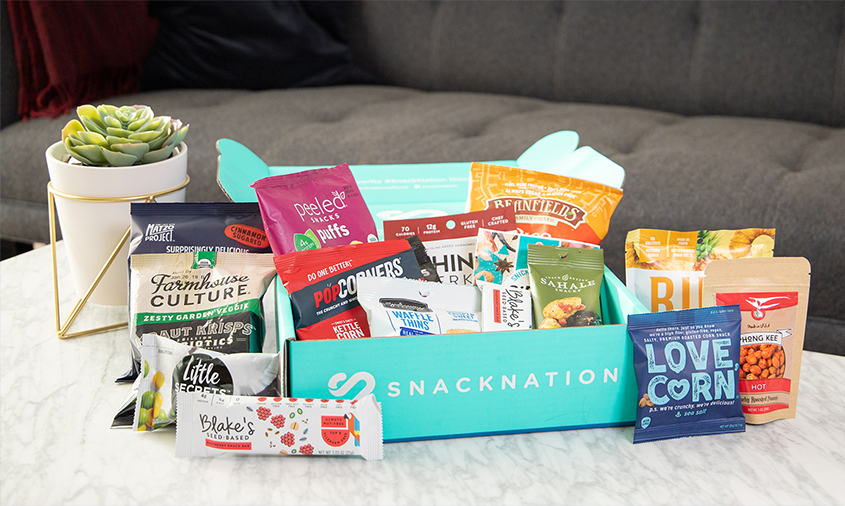 Send a box of snacks, a happy hour box, a gift card to a local delivery service, or even just a recipe that everyone can make.
Why we love it: Even people who aren't in the same room will feel closer together when they're consuming the same treats and goodies.
What holidays does it work for? Appropriate for any holiday
Pro-tip: If you are looking to keep employees energized at your upcoming party, check out SnackNation's guide to Delicious Snack Boxes For Corporate Events!
37) Send An E-Gift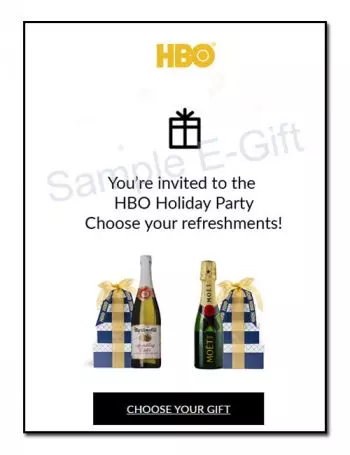 Not sure where to send your gift? Try sending an E-Gift instead through CorporateGift.com. They make the virtual holiday gifting process easy and headache free. Just submit a list of emails in their dashboard and let them take care of the rest.
Why we love it: Letting your virtual holiday party attendees choose their gift of choice is a stress-free way to deliver the right present — no elves required!
What holidays does it work for? Appropriate for any holiday
Some of our favorite examples to check out: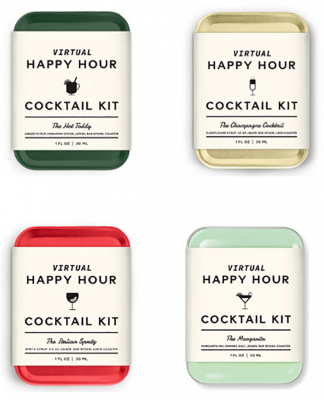 The party favor with flavor — choose from Margarita, Champagne, Hot Toddy, or Italian Spritz. Comes with mixing spoon and coaster, and makes 2 drinks! See all cocktail kit options.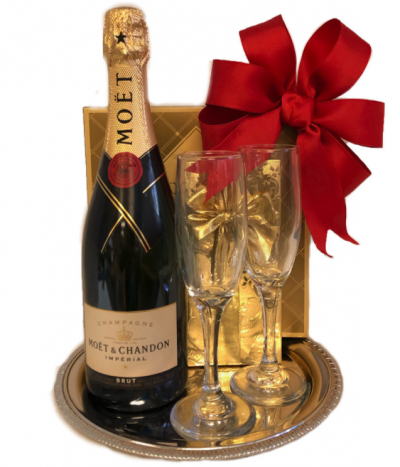 Step up the fancy with this Moet champagne and flute gift set — complete with cookies.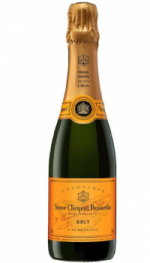 Skip the drink tickets and send an excellent bottle of champagne to celebrants. Even better, pair with boozy popcorn or any snack as a bundle!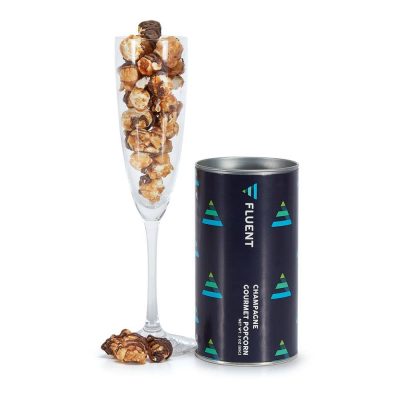 Your choice of champagne, bourbon or amaretto popcorn flavor, this customizable popcorn tube comes in a classy glass to raise together.
38) Send Decorations or Props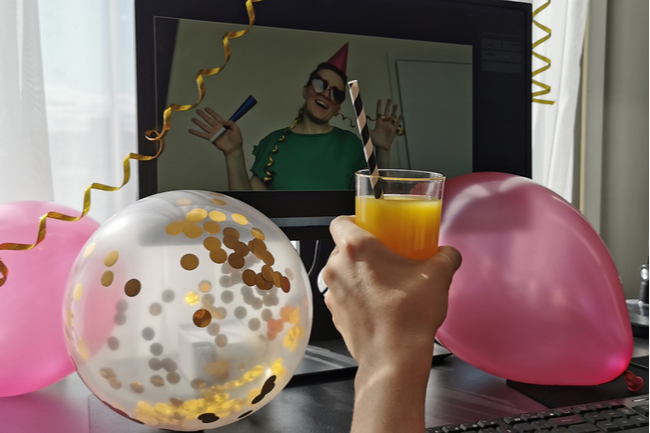 Send decorations, photo-booth props, or party favors centered around the theme of your virtual party.
Why we love it: It helps solidify feelings of togetherness when friends and family can't literally gather in the same room.
What holidays does it work for? Appropriate for any holiday
"The most wonderful time of the year to celebrate."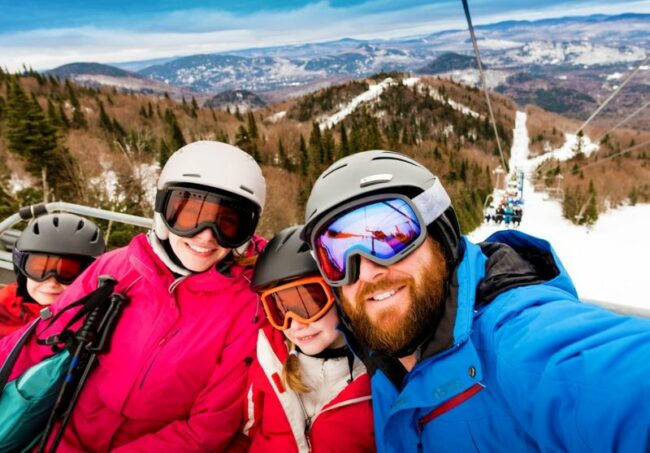 This holiday experience is designed for distributed teams that may not be able to all get together for a holiday party. With Blueboard, employees can celebrate the end of the year with an experience that won't collect dust.
Whether your employees are craving time and space to connect with their loved ones, a gentle push to start a new hobby, or an adventure to shake things up, you can offer something for everyone with Blueboard Holiday Gifts including:
Why we love it: It offers a more personalized experience for your employees to enjoy after a busy holiday season of work. They can select the holiday gift that best fits their interests!
Where to get started: A Joy-Filled Holiday Experience
40) A Custom Themed Remote Event For Any Holiday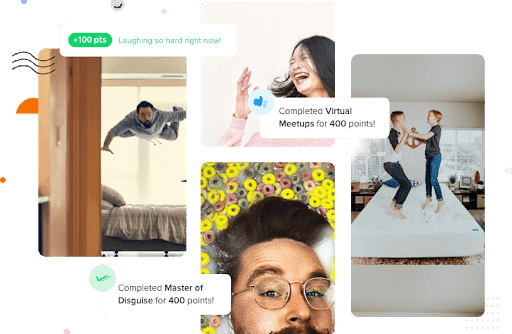 Let Goosechase use their years of event expertise to help you design a virtual extravaganza appropriate for any holiday and/or remote occasion. Their memorable adventures send you on a wild chase to solve puzzles, check into locations, and more (all can be highly customized based on your team and their interests).
Why we love it: The Goosechase team will make sure that your virtual holiday event is an awesome location-independent experience that will have employees raving for years to come, and it takes under 10 minutes to build your first game!
What holidays does it work for? Appropriate for any holiday
41) Virtual Ornament or Holiday Card Painting Workshop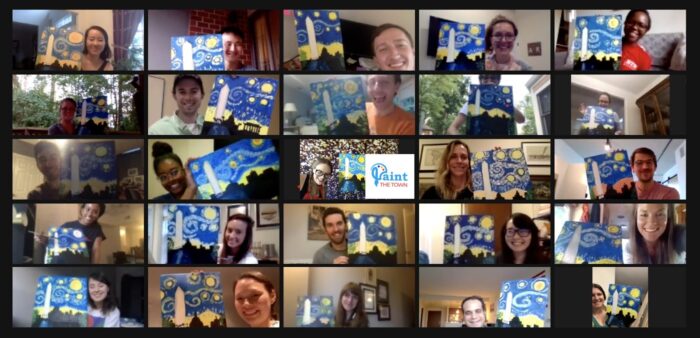 The weather outside is frightful, but this paint party is so delightful! Eat, drink, and be merry with Paint the Town during this fun step-by-step workshop that guides you through the creation of 4 beautiful wood ornaments or holiday watercolor cards. Guests will create, laugh, and mingle together in this festive activity.
Standout features:
Complete paint kits are shipped to each participant, with free domestic shipping
Fun instructor leads the group through painting inspirations of your choice
Events, painting options, and add-ons are fully customizable
Tip: Upgrade your packages with food/drinks, custom messages, holiday accessories, or ice breakers to make this virtual paint experience extra special for guests!
"A holiday work mixer!"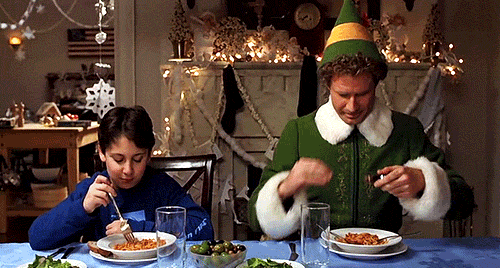 As the holidays get underway, sometimes all you and your colleagues want to do is celebrate the season and spend quality time together. And with Elf's Virtual Merry Mingler, that's exactly what you'll do.
Set in a venue in Santa's North Pole village, this virtual holiday team building activity is made up of a series of social mixer activities that are all about sharing a laugh, creating some positive festive energy, and letting teammates enjoy each other's company—regardless of the geographical distance between them.
Why we love it: It's a great add-on to any holiday party for when you want to invite coworkers to log on and enjoy a more relaxed atmosphere.
Where to get started: Elf's Merry Mingler
Virtual Holiday Party Themes
42) Virtual Christmas Holiday Party Themes
Festive factor: Any of these easy themes will make absolutely any games or activities you choose to play just a little bit more Christmasy and festive.
Reindeer Games. Have guests don their best reindeer antlers, reindeer hats, reindeer sweaters, and any other wearable reindeer themed apparel, makeup and accessories they can find.
Christmas Cookie Show and Tell. Everyone makes and decorates their best Christmas cookies to show off in the video feed.
Christmas Tree. Costumes, sweaters, sweatshirts, pajamas — guests can wear anything they want to your Christmas party as long as it's covered in Christmas trees.
43) Festivus Virtual Holiday Party Themes
Festive factor: Any simple round of virtual trivia or remote game can be turned into a Festivus extravaganza with some easy themes.
Airing of grievances. Start your event with some good-natured airing of grievances. (Consider a different kind of icebreaker.)
Seinfeld dress up. Pretend to be characters from the episode of Seinfeld that introduced Festivus to the world.
Festivus pole show and tell. Have all guests come prepared to show off their best DIY festivus pole.
44) Hanukkah Virtual Holiday Party Themes
Festive factor: These themes make any average virtual game night feel like a true holiday celebration and get everyone in the holiday spirit
Hanukkah sweater party. Have guests come in their favorite sweaters, outfits, or jammies in shades of blue, silver, and white.
Festival of lights. Decorate your video chat space with a collection of the shiniest lights you can find. Ask guests to do the same.
Donut decorating. Decorate and show off any kind of donut you want.
45) New Year's Virtual Holiday Party Themes
Festive factor: Celebrating New Year's virtually will feel as warm and toast-worthy as any in-person celebration if you incorporate these themes.
Parisian New Year. Get your best Paris backdrop, find some authentic French champagne, and put together a French classic playlist you can listen to as you toast in a New Year.
Big Apple Classic. Find a classic New York city backdrop and watch the ball drop together.
46) Independence Day Virtual Holiday Party Themes
Festive factor: When you have these themes, you don't need in-person fireworks and campfires to feel like you're getting all the fun that Independence Day has to offer.
Cookout. Have everyone plan to join the party on their mobile devices so they can participate from their yard, patio, or a local park.
Virtual Beach Party. Ask everyone to put up a beachy backdrop (Zoom backdrop or paper lanterns work great) and wear their cheesiest beachwear, including Hawaiian shirts and flower necklaces.
47) Thanksgiving Virtual Holiday Party Themes
Festive factor: These themes make it possible to play any game and activity you want and still cultivate those turkey-day vibes.
Virtual Recipe Swap. Have everyone come prepared to swap and talk about a favorite family Thanksgiving recipe.
Gratitude. A classic Thanksgiving activity, sharing gratitudes great and small will fill a room with warmth — no decorations required.
48) Halloween Virtual Holiday Party Themes
Festive factor: Take advantage of these themes to cultivate spooky or kid-friendly Halloween vibes.
Murder Mystery Party. Celebrate Halloween by donning your detective hat and immersing yourself in mystery and intrigue.
Pumpkin Party. Guests can bring pumpkins to carve, decorate with pumpkins, wear pumpkin colors and prints — and otherwise do anything they want to pay homage to the noble pumpkin.
We recommend checking out Virtual Clue Murder Mystery if you are a crime junkie at heart!
How To Host A Virtual Holiday Party
1) Make your guest list. This is especially important for your video or conference call technology decision. Head counts matter as much for virtual events as they do for in-person events. Your guest count determines what kinds of games you can play.
2) Select your games and your themes.
3) Choose your video chat/conference call service. (Even if your party activities don't require face-to-face interaction, it's good to see everyone's face.) Some popular options are:
4) Test your video chat/conference call service.
5) Send virtual invitations (via email or social media) and collect rsvps. Include the event length and a brief outline and description of your activities and themes. When filling out these holiday invitations remember to include the event length, the link to your video chat, and a brief outline and description of your activities and themes.
6) Get your costume/outfit ready and encourage everyone to do the same.
7) If you're running your own games, test them all to make sure you know how to play.
8) Send reminders on the day of the event. Virtual events can be easy to forget about since they don't involve travel time. Make your guests' lives easier by sending event reminders several hours before your holiday party.
People Also Ask These Questions About Virtual Holiday Parties
Q: What are virtual holiday parties?
A: Virtual holiday parties are festive online gatherings that often involve unifying themes and exciting games and always lead to memories and shared laughter with friends and loved ones.
Q: Why are virtual holiday parties important?
A: Virtual holiday parties are important because they help maintain strong and natural connections with friends and loved ones you can't see in person due to physical distance or social distance necessitated by the COVID-19 pandemic. These virtual parties maintain a sense of normalcy and feeling of living full lives even when celebrations have to take place through different formats.
Q: How do you host a virtual holiday party?
A: Host a virtual holiday party primarily by selecting video or conferencing technology, exciting games and activities, and a festive theme to tie it all together. Find a complete list of steps, plus lots of themes and ideas in this post.
Q: What makes a virtual holiday party unique?
A: Creative themes, one-of-a-kind ideas, and lots of personal touches will make a virtual holiday party unique.
Q: How many people can attend a virtual holiday party?
A: Around 300 people can attend a virtual holiday party if you work with a premium vendor, such as Outback Team Building. If you host your own holiday party, then you can invite as many guests as your video conferencing platform allows.
Q: How much does a virtual holiday party cost?
A: If you work with a premium virtual event vendor, such as the Go Game, a holiday party might cost around $299. You can also host your own virtual holiday party by using a video conferencing software and focusing your event around a cool theme and playing some easy DIY games.
Q: What are some virtual holiday party ideas for small companies?
A: Some virtual holiday party ideas for small companies include having an online beer and cheese tasting or playing trivia on Zoom. You can find a full list of party ideas in this post.
Q: What are some virtual holiday party ideas for large companies?
A: Large companies should take advantage of virtual holiday party ideas that rely on premium vendors, such as the Escape Game and the Go Game. Find a full list of party ideas in this post.
Q: What are some virtual holiday party ideas for enterprise companies?
A: Virtual holiday party ideas for enterprise companies include those that take advantage of premium event vendors who can accommodate up to 300 guests, such as Outback Team Building. Find a full list of virtual holiday party ideas here.
Q: Are there good virtual holiday party games to play?
A: Some good virtual holiday party games to play include a virtual escape game, virtual scavenger hunt, and specially themed trivia. Find other games and ideas in this post.