At the beginning of 2017, we vowed to make healthy choices all year. We've done a great job so far, but the biggest annual obstacle to healthy eating is just around the corner: the holidays. During the season of eating, we'll be taunted by pumpkin-spice everything, stuffing with bacon (yes, it's a thing!), cookies…oh, and MORE cookies.
Have no fear! We're here to help you enjoy the holidays while staying healthy. Here's a list of better-for-you holiday snacks to fight off cravings and activities to get you out and moving.
1. Fun Run + Coconut Secret UnGranola Bar
There's nothing more refreshing than running in crisp, cool weather. Get extra fun and festive by heading to a beautiful park or even doing a charity 5K. You'll feel good inside and out!
And what should you snack on? A Coconut Secret UnGranola Bar! These grain-free granola bars will give you the energy and good vibes you need to stay smiling on your daily run. The bars are Organic and Non-GMO and are made with coconut flakes instead of oats, so they're light and nutrient-rich. Plus, they're sweetened with low-glycemic Coconut Nectar to ward off crashes. These snacks are even perfect for Vegan, Paleo, and Whole30 diets.
2. Artsy Holiday Cards + Hubs Salted Virginia Peanuts
Have you ever spent wads of cash on holiday cards you don't even like? This year, put on your artist hat and make your own cards. Try your hand at watercolor calligraphy, bust out some washi-tape trees, or make a paint-chip collage. You'll be pumped to send out holiday greetings, and your friends and family will be très impressed.
As you get artsy, snack on Hubs Salted Virginia Peanuts. These premium super extra-large nuts won't get your fingers (or your craft paper) dirty, and they're full of feel-good nutrients and crunchy down-home flavor. One serving has 7 grams of protein to keep you energetic and inspired for hours of crafting.
3. Party Planning + Marich Chocolates Salted Caramels – Dark Chocolate
This is the year to host the holiday party you've always dreamed of. Make it happen by setting aside some time to iron out the details. Just cuddle up in your favorite chair, make your guest list, pick out decorations, choose your menu…and maybe even muse about what you're going to wear.
While you're planning the party of the year,  enjoy the healthy dark-chocolate indulgence of Marich Chocolate's Salted Caramels. Marich's treats are lovingly handcrafted from a proprietary blend of chocolate from Ecuador, the Dominican Republic, and the Ivory Coast. The company even does good while making their delicious chocolates. Marich buys Fair Trade Certified Cocoa™ to make sure hard-working farmers get the pay they deserve.
4. Freestyle Holiday Shopping + Pronutz Yogurt Covered Pistachios
What is freestyle holiday shopping? A beautiful technique that helps you avoid second-guessing and lets you give gifts from the heart. Here's how to do it.
Head to your local open-air market. (They feel way less hectic than traditional malls, and you can actually find one-of-a-kind gifts you didn't even know you were looking for.)
Pick out a bunch of items you absolutely love.
Now decide who gets what. (You can even write a little note explaining why your friend and the gift are a match made in heaven.)
As you browse the market, grab a festive snack to turn your shopping trip into a full-fledged holiday outing. We love Pronutz Yogurt Covered Pistachios, a 100% natural snack that tastes as good as any holiday cookie. Armed with your nutritious sweet-and-salty pistachios, you'll laugh at the vendors trying to tempt you with unhealthy food. As an added bonus, the pistachios even include probiotics. (Your digestive system will thank you for that!)
5. Ugly Sweater Making + Luma Cherry Cola
You might be over it, but face it: You're probably going to an ugly sweater party this season. Be prepared to stand out by crafting a sweater that's so you—complete with lights, ornaments, and anything else you're into. While you're at it, brainstorm styling ideas. Wearing an ugly sweater doesn't mean you can't look fashionable!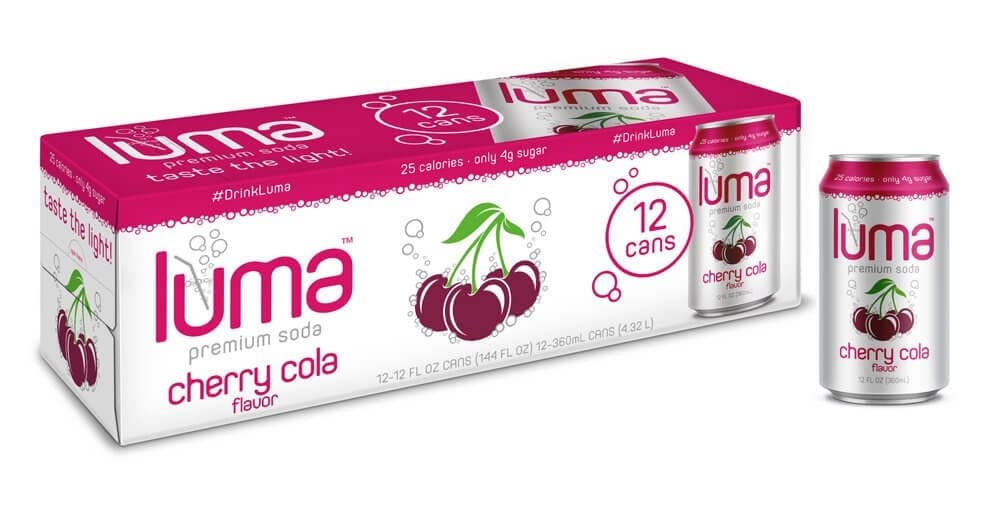 Sweater making might tempt you to reach for the hot cocoa, but we have something a bit more refreshing in mind. Luma Cherry Cola has classic flavor to please your inner child and health benefits to please your not-so-inner adult. This soda is sweetened with super-healthy monk fruit juice and North American honey—nothing artificial. Oh, and it only has 25 calories!
6. Gift List Brainstorming + NATTi Bar
Holiday shopping should be fun, not stressful! A little planning and brainstorming is really all you need to keep the stress out of your season. So turn on your favorite holiday music, grab a NATTi Bar, and pump out your holiday gift list. It takes some time, but we like to write down 1-2 gift ideas for everyone on our lists. Don't worry; the pure banana goodness in a NATTi Bar will help you power through it.
NATTi Bars are made from dehydrated bananas—nothing weird, chemically, fatty, or unhealthy. The vegan bars are packed with flavor and rich with nutrients (including vitamin C, potassium, magnesium, and vitamin B-6)…and they're free of GMOs and added sugars.
7. Holiday Photo Shoot + Nature's Bandits Mango Apple Fruit Stix
Serious or silly, a good photo shoot will get you in the holiday spirit and leave you with plenty of fodder for cards and social media posts. Scout out a location, gather some cheesy props, and invite your friends and family out for an afternoon. You can also keep it simple by snapping some selfies in your favorite holiday get-up.
While you pose, snack on Nature's Bandits Mango Apple Fruit Stix. The snacks have zero added sugar, but they're sweet enough to keep your picture-perfect smile shining for hours. And because they only contain wholesome dried fruit, the sticks are organic, GMO-free, vegan, and kosher.
See there? You can enjoy the holidays without sacrificing your healthy lifestyle. We hope these ideas help you have fun, feel good, and be merry.