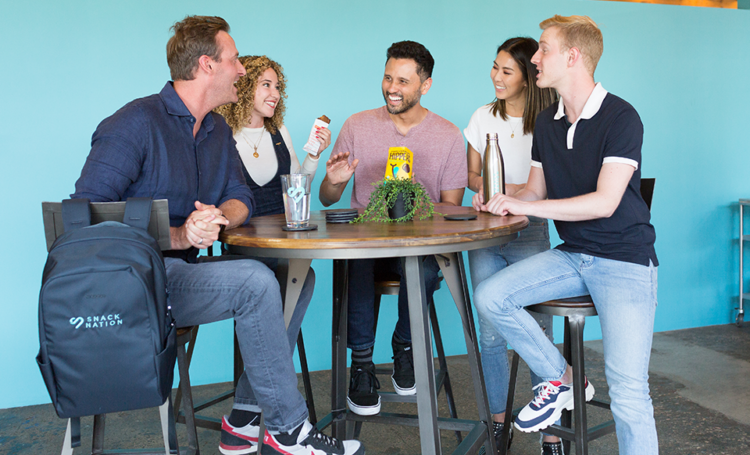 Some people say it's the thought that counts.
Those people were not talking about company swag…
Lame, generic corporate swag gifts could show your employees you don't know them, doing more harm than no swag at all. 
Plus, company swag nobody wants is a giant waste of money. Awesome, creative gifts, on the other hand, lead to good vibes and gratitude. Here's your guide to the best company swag ideas that employees really want.
1. Custom Swag Boxes
More and more companies have opened the doors to remote employment options and/or flexible working from home arrangements. These types of company-wide work from home policies gives freedom to a workforce to focus on results and productivity wherever that may be. Custom swag boxes are a great way to build virtual team culture and engagement.
Why employees love these corporate swag items: Christmas is a favorite holiday because people love opening presents – we are hardwired to love the excitement from a young age. Think of custom swag boxes in the same way. Getting a pair of branded socks in the office is cool… but… getting a box full of mystery and intrigue directly to your doorstep is next-level cool.
Our favorites:
🚀 Get started with Swag.com:
2. Popular Swag Items 2023
Swag items are popular promotional items that businesses give to their employees. They are usually branded with the company's logo. Swag items can include anything from t-shirts and pens to mugs and mouse pads. They are an excellent way to promote a business and get employees involved in the company's branding.
Why employees love these corporate swag items: Swag items show your employees you appreciate them and their hard work. Custom swag is one-of-a-kind, and that means your employees will love receiving something that's unique to your company.

Our favorites:
JBL Clip 4 Speaker – The JBL Clip 4 is a portable compact speaker that's perfect for taking your music on the go. This little \waterproof speaker packs a big punch, delivering rich, powerful sound, and its cool design is sure to turn heads.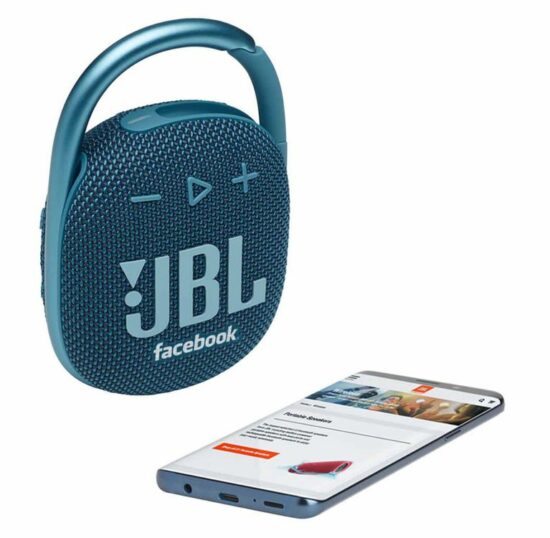 Wireless Charging Mouse Pad – Part wireless charger, part mouse pad – this is a piece of corporate tech swag that will upgrade anyone's desk. Use the kickstand on the back to prop up the top portion to charge your wireless charging smartphone — then take out your mouse and use the mouse pad at the same time.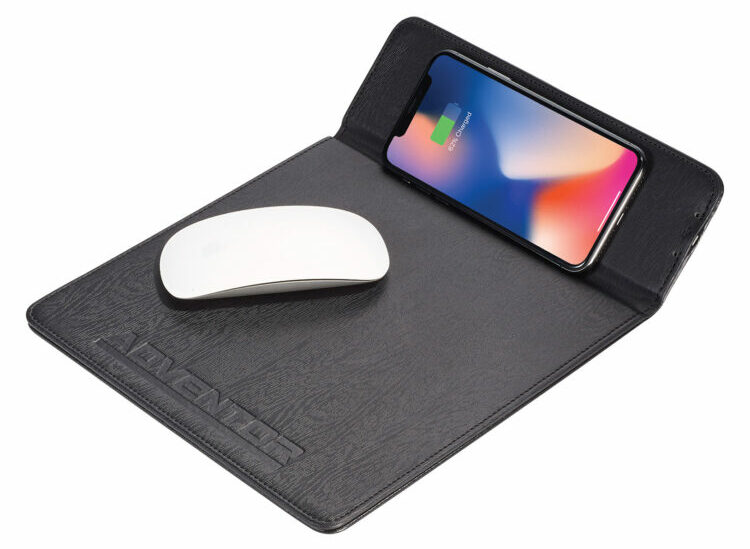 Que Bottle

– The reusable water bottle is now a staple of the modern professional. However, they can be big and bulky, especially while you're on the move. The Que collapsible bottle shrinks to half its size when not filled up while still maintaining a high-quality construction.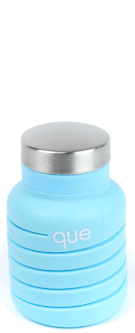 Thule Tech Bag Mini – The outdoor experts at Thule have designed a compact case for the modern hybrid employee. Easily organize your cords, cables, and miscellaneous tech items in a handy to-go bag. You can also apply your company logo to the outside so each time an employee takes this tech bag abroad, you'll get a tiny boost of brand recognition.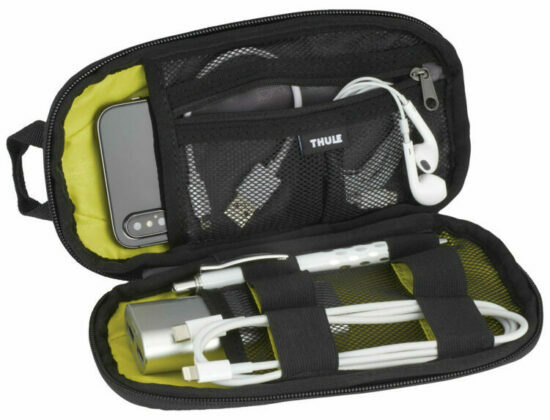 3. Tech Accessories
Our tech has become an extension of ourselves. Giving your employees corporate swag that will help them use and manage their technology is a surefire way to create good feelings.
Tip: Before you pass these out to the whole company, get a sample and test these to make sure it works as expected and with their preferred devices.
Why employees love these corporate swag items: Tech accessories can be awesome and helpful, but they're often items many people would never think to get themselves, making them perfect for company swag.
Our favorites:
Custom Tile Mate

– Losing our keys, phone, and everything in between is as common as it gets. A custom Tile is the perfect business swag item no one thinks of, but everyone needs.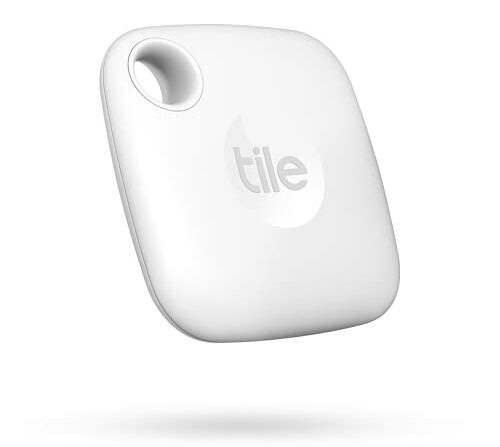 Silicone Phone Wallet – A crowd pleaser for all fans of tech accessories, the silicone phone wallet features a strong adhesive lining that is attached straight to the back of your phone for phone case.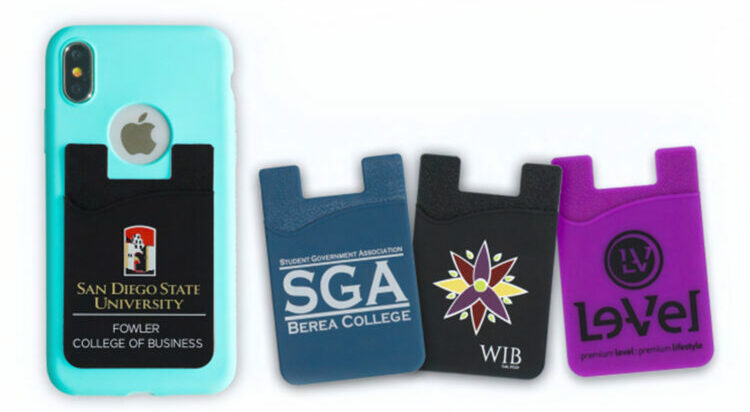 WebCam Cover – Some tech accessories come in tiny packages but play a big role. Give your employees an extra layer of privacy with these custom branded webcam covers.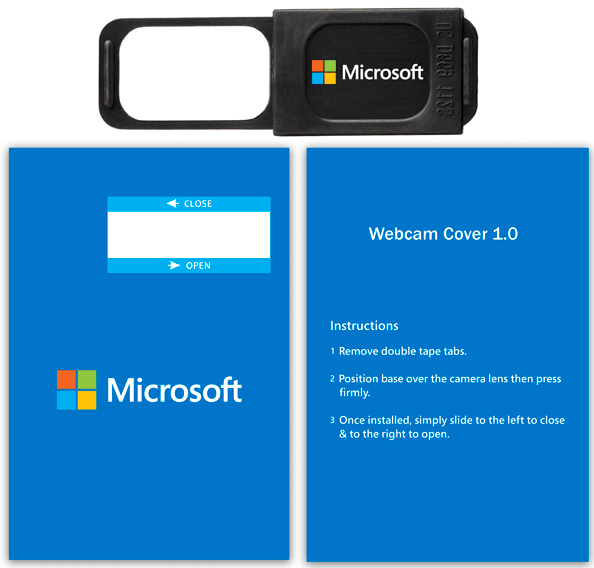 RFID Phone Wallet & Stand – Ideal for coworkers with an Iphone or Google Pixel, this phone wallet possesses a sleek design and quality stitching while doubling as a useful phone stand for watching videos on your desk. Note: It also uses RFID protection for one credit card.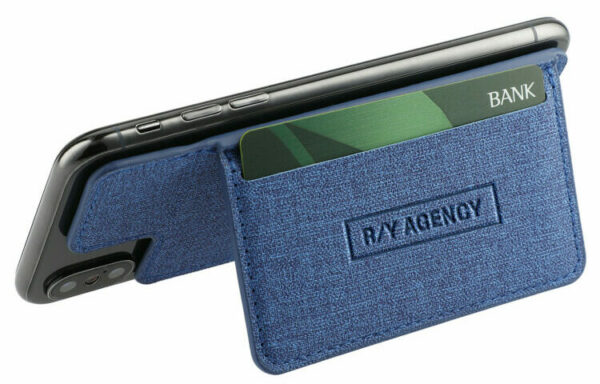 The Car Clip

– Help employees stay safe and hands-free on their commutes by giving out branded cell phone car mounts. This simple, yet incredibly thoughtful, company swag is available in bulk, and you can customize colors and artwork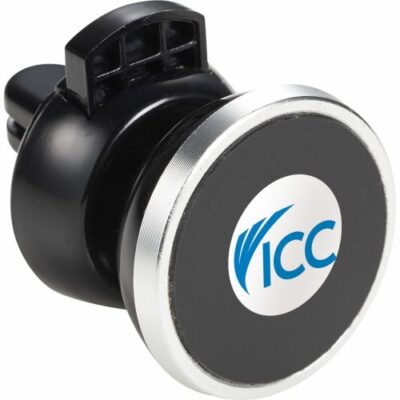 4. Self Care
These branded swag items are great because they give employees items that they like to keep in their desks when needed. Never know when you are going to need a nail clipper or tweezers or just some clean hands.
Why employees love these corporate swag items: Trinkets like these are usually looked over… until… that one day comes when you absolutely need that branded hair clip!
Our favorites:
Fleece-Sherpa Blanket – Perfect for the chilly office—or now, the chilly home. Cozy work from home settings are essential, and this custom blanket is the perfect addition.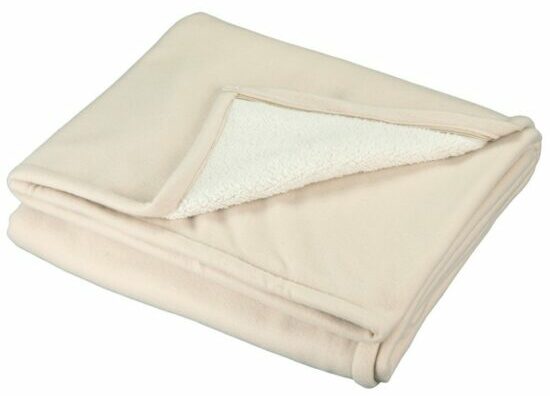 B1802 Bar Soap Set – Give your employees another reason to wash their hands with a beautiful bar soap set from Beekman 1802. Their signature goat milk sop is perfect for sensitive skin and packed with skin-soothing vitamins.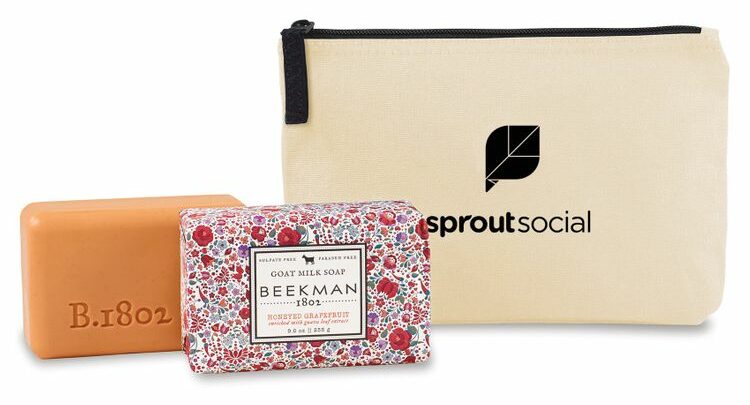 EOS Lip Balm – Packed with vitamin E and shea butter, this tried and true lip balm from EOD helps to keep your lips soft and smooth. Whether you are popping these in an employee goodie bag or passing them around the conference room, your colleagues will all want to get their hands on one.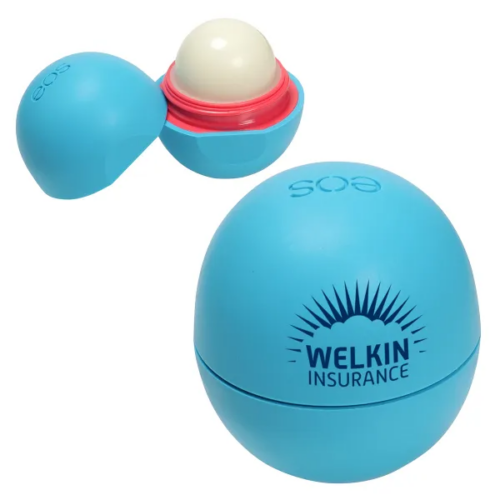 Lavender Care Kit – Since ancient times, lavender has been used to treat everything from anxiety to insomnia to headaches. This custom swag item gives your employees a chance to practice some self care with a mindful meditation kit will help them remember to take care of their physical and mental health — especially during busy moments at work.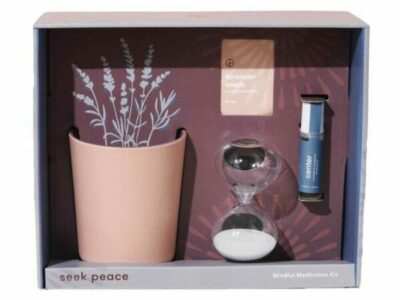 Hand Sanitizer

– Nothing fancy about this one, just a basic bottle of hand sanitizer to keep those flu-season germs away.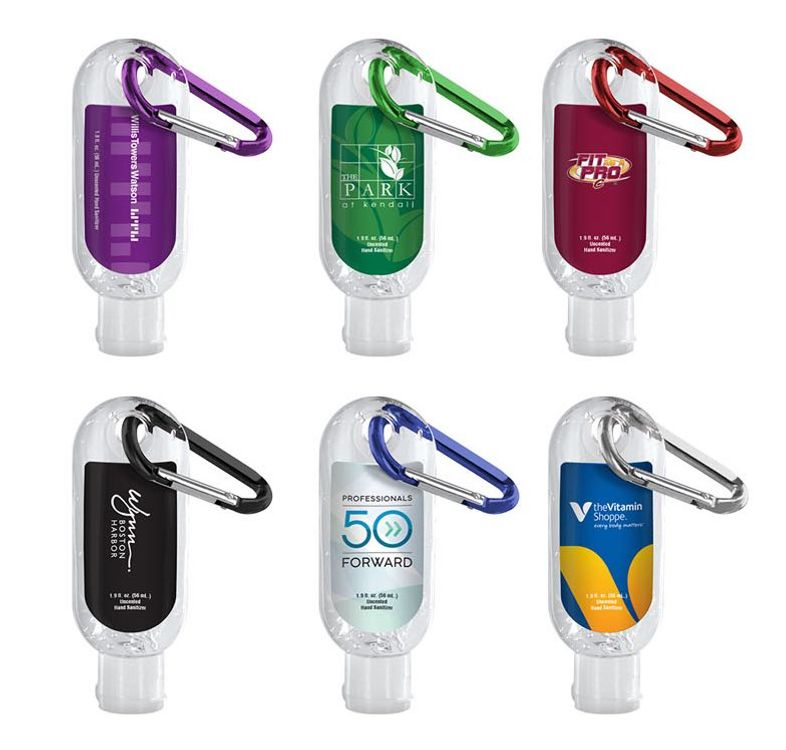 5. Eco-Friendly Products
Giving your employees swag that is eco-friendly is a classic win-win. It helps you reduce waste (and costs) of disposable products in your office and it makes them feel good about doing their part to help. These sustainable swag ideas are great for the office or employees that work remotely as well. 
Why employees love these corporate swag items: Choosing eco-friendly business swag products for employees helps them around the office will make their life easier and make them feel good about making a green choice. 
Our favorites:
Reusable Straw Set

– No plastic necessary with this eco-friendly, reusable stainless steel straw set! This team swag 4 piece set includes two stainless steel straws (curved and straight), one cleaning brush, and one cotton canvas drawstring sleeve.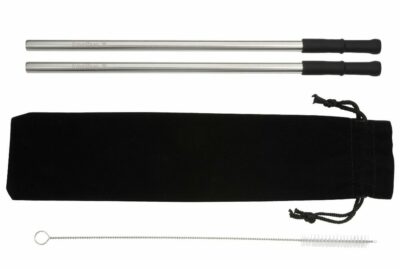 Bamboo Backpack – Constructed from certified bamboo fiber fabric, this backpack doubles as both a valuable piece of office swag and very eco-friendly.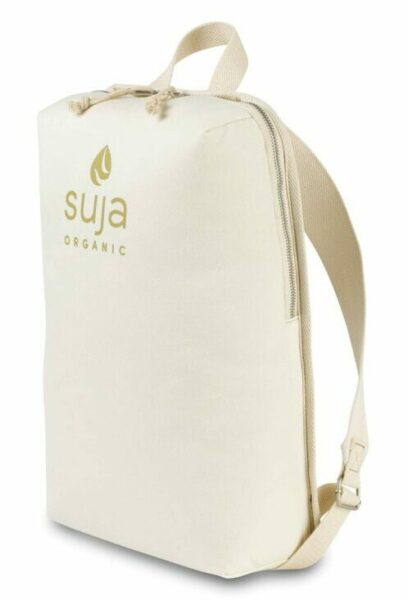 Porter Seal Tight Bowl – Crafted from durable borosilicate glass and wrapped in protective matte silicone, the Porter Bowl is a staple for busy professionals to load up with healthy snacks and energizing natural foods for a busy day of work.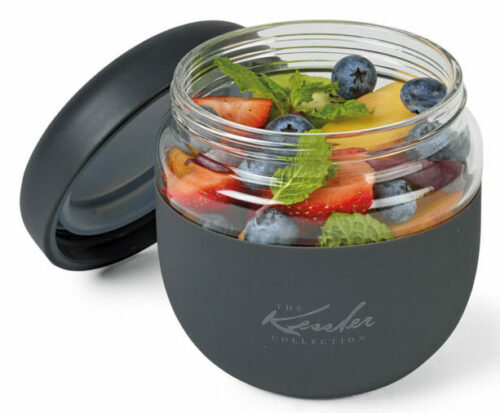 Next Level Eco Blend – Made from recycled cotton and recycled polyester, this is the ol' faithful company swag shirt for your business. The only twist is that it supports a better environment by using recycled materials.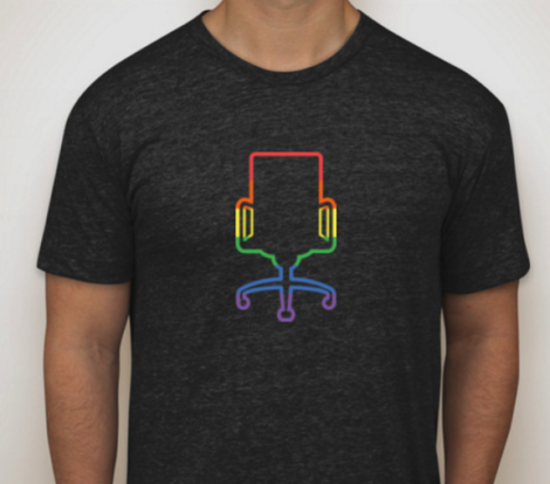 Allbirds Lace Kit – Spruce up your tennis shoes with a new pair of laces from the shoe experts at Allbirds. This custom swag idea comes in 4 different color combinations so you can choose which color scheme best suits your brand.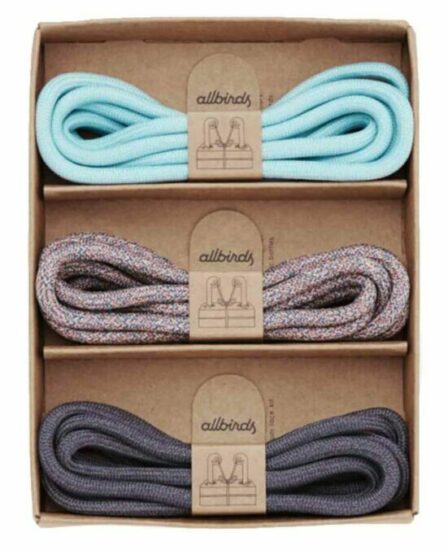 Market Tote

– A great eco-conscious alternative to plastic bags that can also be a perfect receptacle to gift a decked out swag bag to a client or employee.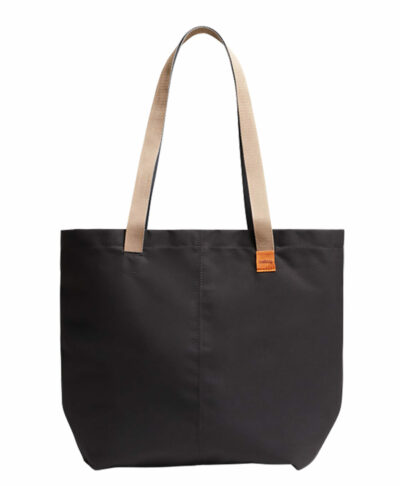 6. Backpacks
It might not be the most glamorous of company swag, but the backpack is the "old reliable." Easy to order, monogram your brand with the company logo, and give out to staff, a backpack is a strong addition to any employees' swag collection.
Why employees love these corporate swag items: They can be filled with other pieces of company swag as part of an employee onboarding kit, thank you gift, team building event, or any occasion you want to celebrate!
Our favorites:
Shore-Tex Daypack – This backpack is made entirely from recycled ocean plastics, so you can feel good knowing that you're helping to save the planet. The drop-proof storage section protects your laptop, while the expandable side pockets are perfect for carrying all of your essentials. Plus, the back support makes it easy to carry it everywhere you go.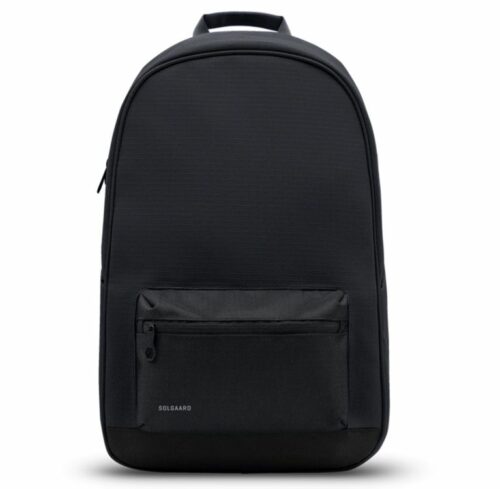 Cocoon Recess Backpack – This is the perfect backpack for those who want to protect their laptop and have plenty of space for other belongings. This roomy bag easily holds a 15" MacBook Pro in a padded compartment – perfect for busy professionals. Plus, there's plenty of space for books and other essentials. And with comfortable, adjustable shoulder straps and a padded back panel, you can carry it all in comfort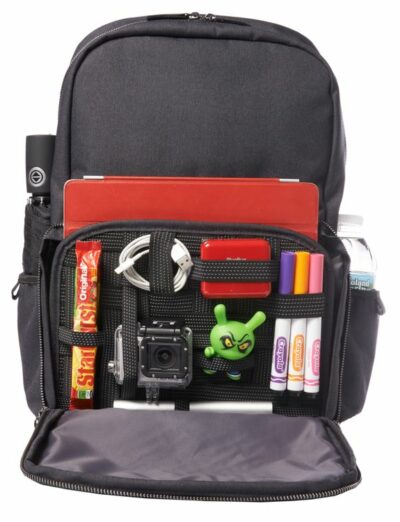 Ogio Shuttle Bag – The Ogio Shuttle Bag allows you to conveniently carry your laptop and other essentials while on the go. The dedicated laptop sleeve shields your computer from bumps and bruises, while the crush-proof Tech Vault protects your glasses or other valuables from being damaged. Plus, the front compartment with a deluxe organizer panel keeps all of your smaller items organized and within reach.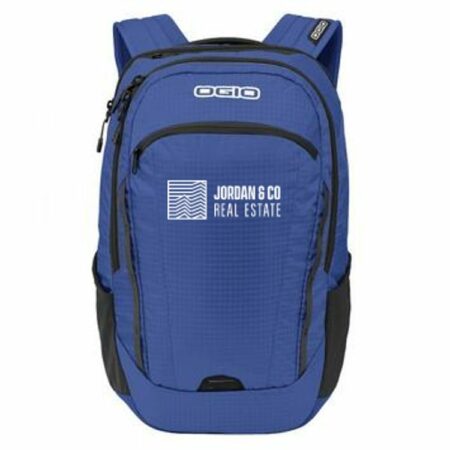 7. Fitness Gear
Regular exercise can boost our overall physical and mental health and mood, but can also make for happier and more effective employees and a better work environment for all. So, support and encourage your employee's fitness with some company swag. 
Why employees love these corporate swag items: Employees that need encouragement will appreciate the support. Those that already have a fitness routine will appreciate the extra swag. 
Our favorites:
Branded Yoga Mat and Case

– With this yoga mat and case, when your employees hit the mat for some feel-good action, they'll have their beloved company top of mind.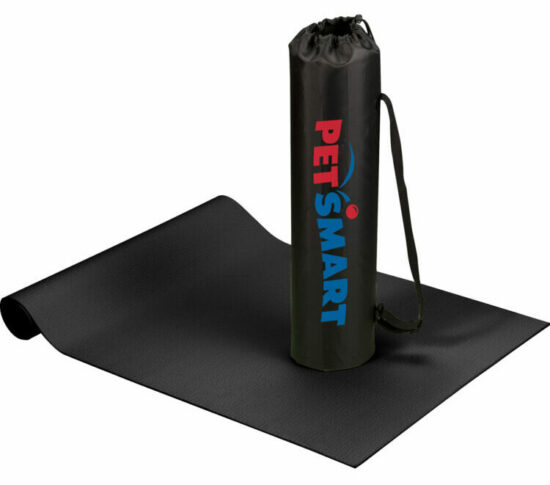 Massage Ball

– This massage ball can be easily stowed away under your desk or workspace. It also helps to massage deep tissue, eliminate knots, and relieve tension in the body.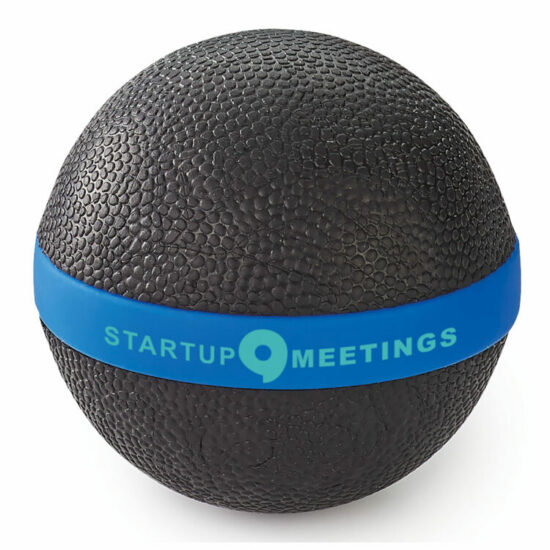 Polar Neck Towel – Whether you are playing sports, hiking, working out, or simply outdoors on a sunny day – the polar neck towel uses microfiber polyester to activate polar cooling when the towel is soaked in water.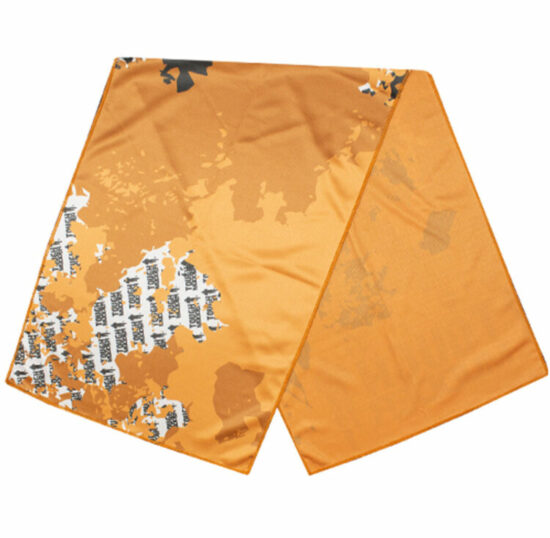 Fitness Tracker

– Spend your workout listening to music hassle-free with a high-quality neoprene with an adjustable elastic armband to hold your phone.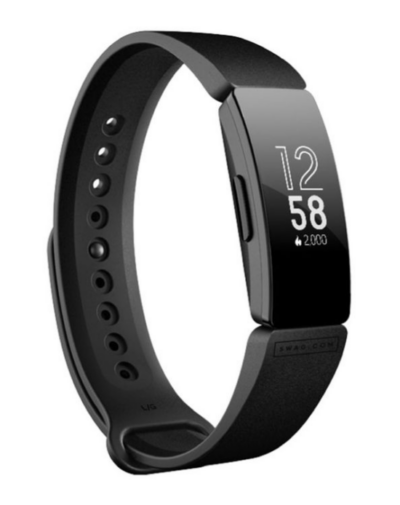 8. Travel Swag
Traveling can be stressful. Plus, with only a few key items available to you in your carry-on, it is very important to have the right travel necessities with you during a business trip. That's where these high-quality swag items come in! Guaranteed to help make your employee's next work trip a walk in the park.
Why employees love these corporate swag items: Whether a particular gift helps them to relax, get more work done, or get a little more comfortable – these travel swag items are great for planes, trains, and automobiles!
Our favorites:
Bellroy Travel Folio – No more fumbling through your bag for your boarding pass or passport! The Bellroy Travel Folio has quick-access slots for all your essential travel documents, plus RFID protection to keep your information safe and secure. This folio also fits up to 8 cards and cash, so you can travel light and worry-free. Whether you're jetting off for business or pleasure, the Bellroy Travel Folio is the perfect travel companion.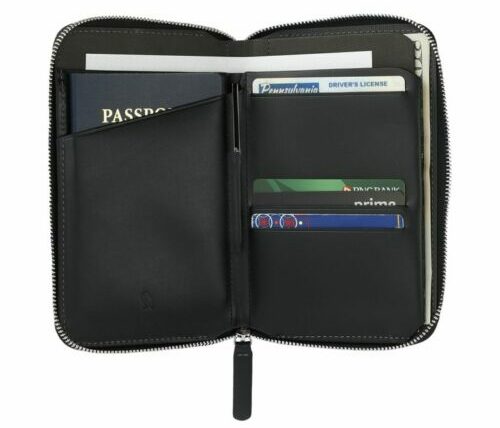 Qi Portable Charger – The ultra-compact Qi Portable Charger is one of the lightest and most powerful chargers you might find. This little eco-friendly powerhouse can charge a phone up to three times, making it the perfect charger for long days or extended travel.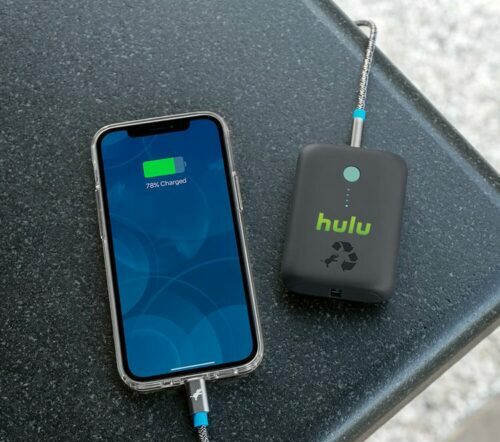 Bluetooth Tracker and Luggage Tag – This tech-inspired luggage tag is a premium swag option that can be seriously helpful should your bag go missing. Recipients love the luxe feel, so this makes an ideal option for your jet-setter employees!
9. Coffee Swag
One of the biggest necessities for 2023 has to be coffee. And so, it's a great swag item for your team. Who doesn't need some extra energy right now! You can rest assured that everyone will appreciate the gift of caffeine.
Why employees love these corporate swag items: With work from home being the new normal, coffee consumption is at an all-time high. Employees will be grateful for some high-quality coffee and coffee accessories that help get them through nonstop zoom meetings.
Our favorites:
Asobu Cold Brew

– This versatile, portable brewer is the way to go to get that high-energy, delicious cold brew you need to start your day. Cold, hot, it's the all-in-one solution.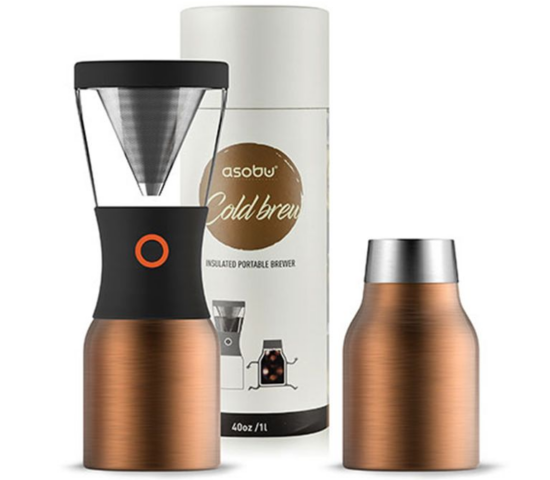 Iselin Mug

– Give your employees the swag that they really want: coffee! Well, this coffee mug is a 12 oz stoneware that combines a matte white finish with a cork base.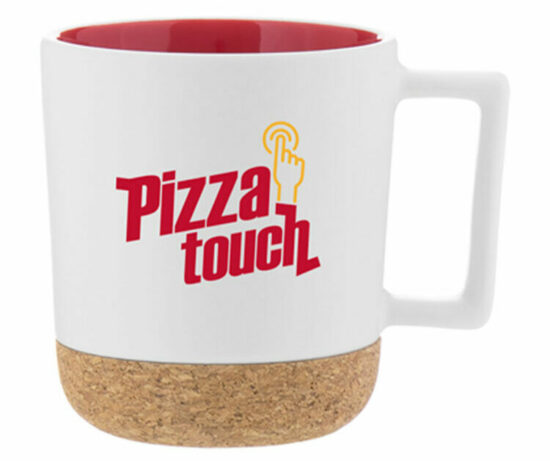 Gourmet Coffee Bag – Bringing you 32 cups of gourmet Colombian brew, we'd all be grateful to find this in our mailbox. Delicious energy for the modern workplace.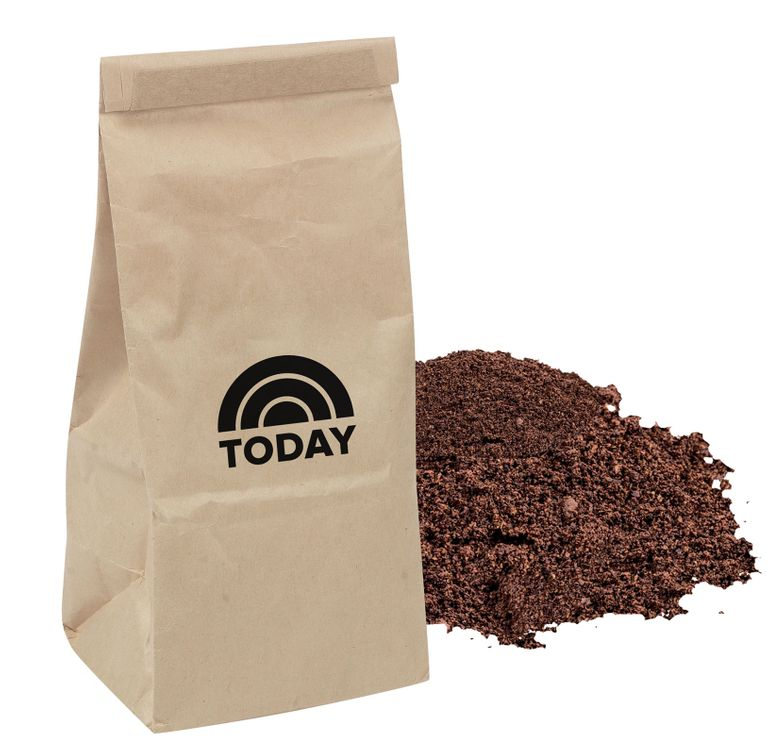 10. Water Bottles
Custom Water bottles are the hottest employee swag these days. Everyone loves having a great water bottle on their desk to keep hydrated throughout the day. Water bottles come in a variety of styles and colors, so you can really match your brand's look and feel to the right product. 
Why employees love these corporate swag items: A staple for their desks or on-the-go. Water bottles are must-have accessories and are an eco-friendly option to stay hydrated throughout the day.
Our Favorites: 
The Bali Bottle – We love the minimal and sleek look of this bottle. It has an 18oz glass bottle with a bamboo lid and comes in eye-catching colors.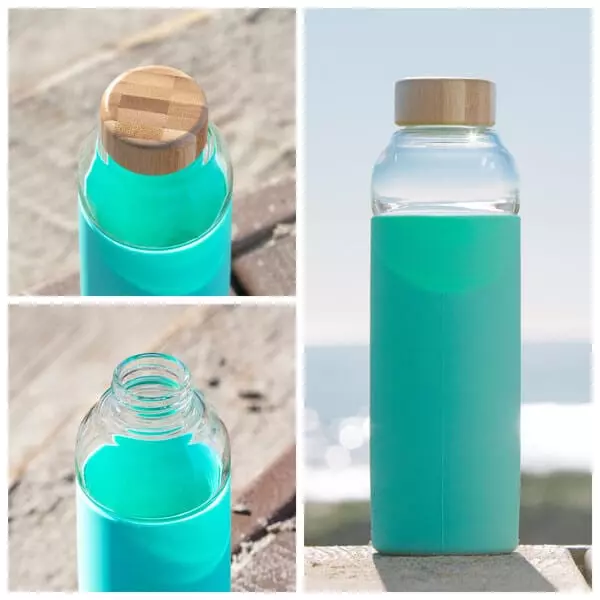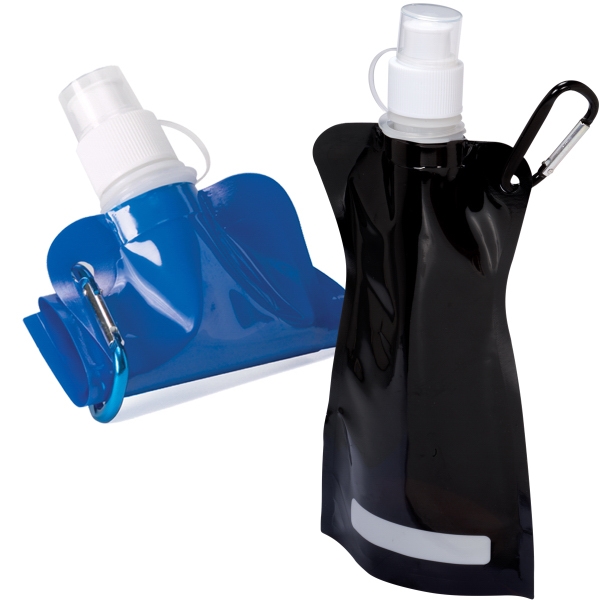 The Silo Bottle – We are obsessed with the color options of this bottle. Besides its attention-grabbing look, the 16.9 oz bottle feels great in your hand and keeps drinks cold or hot for hours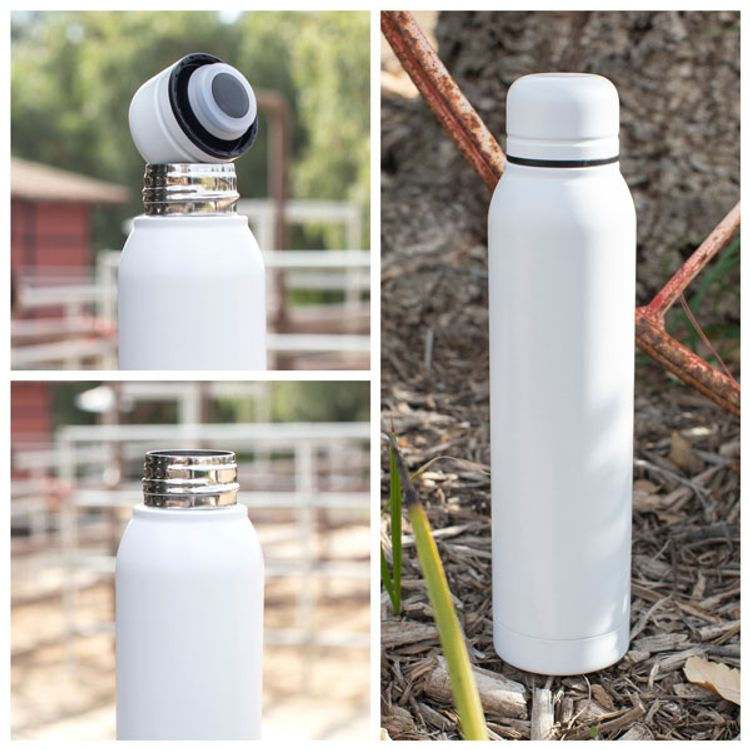 11. Games and Fun
Game nights are great for team building. Host an unforgettable company casino nights by giving everyone a deck of playing cards branded with your logo and colors. Or have a contest to see who can be the first to solve a Rubik's Cube.
Why employees love these corporate swag items: Playing cards pack big fun into small, convenient packages. Employees will love having a go-to card deck around when they get an urge to play solitaire…or practice magic tricks. Or fumbling with the Rubik's Cube reduces stress as well as any squishy ball, of course, unless you get obsessed with solving it 🙂
Our favorite: 
Playing Cards

– Add your logo to this classic deck of playing cards. Employees can always use an extra deck of cards.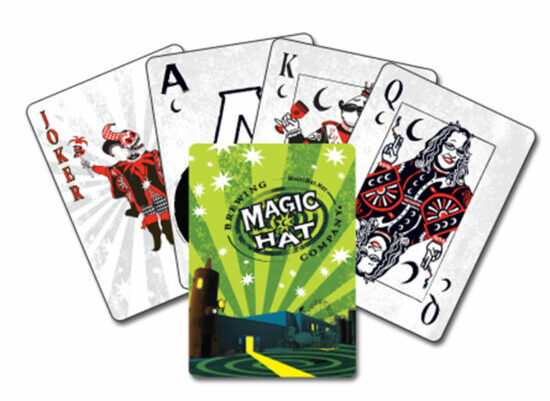 Stadium Cup

– Are you planning an office party or company retreat? Add a bit of branded swag to your next company event with the stadium cup. It also doubles as a nice branded keepsake for employees to bring home with them.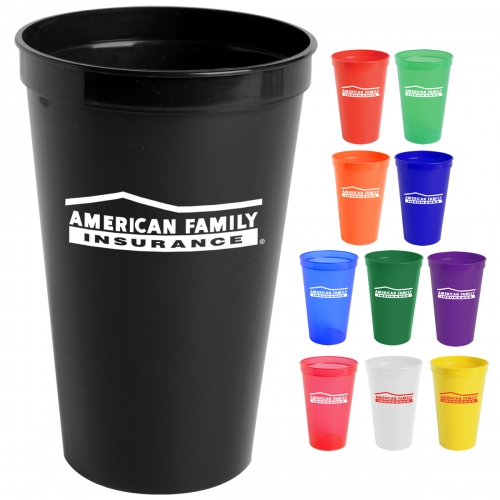 7-in-1 Game Set

– When it's time to take a break at work start up a game of checkers, chess and backgammon, dominoes, cribbage, or a cards with a coworker. This game set packs seven games in a high-quality wooden construction.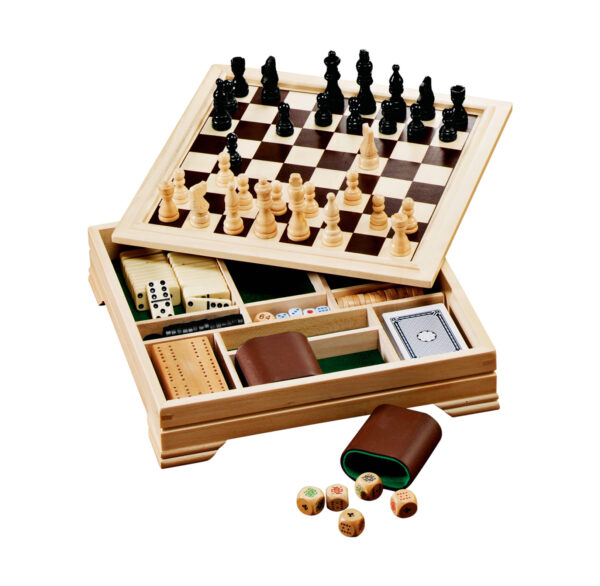 12. Portable Chargers and Power Banks
Always. Be. Charging. Give your employees something that will help them stayed charged when on the road or during their commute. There are so many options of chargers and power banks, so you can be creative and give them something fun and memorable that will keep the juice flowing.
Why employees love these corporate swag items: Because no one likes being low on battery, whether they are traveling for work or out on a weekend, these chargers will get a lot of use.
Our favorites:
Basic Square Charger

 – Simple, no-nonsense charger and available in fun colors. This reusable power bank charges via USB cable.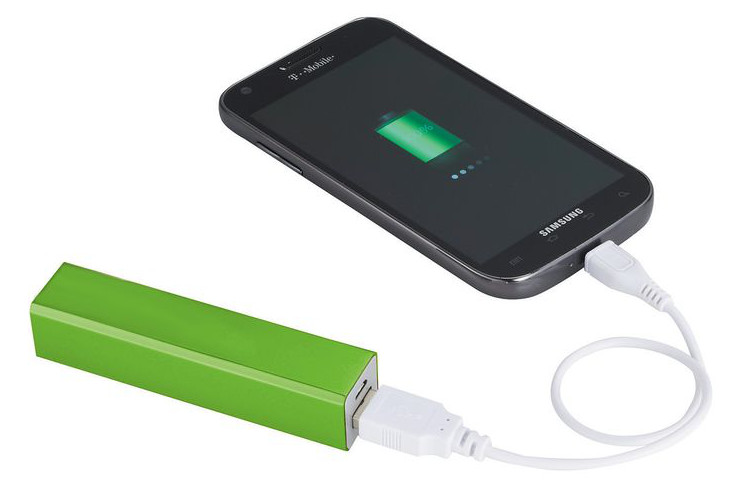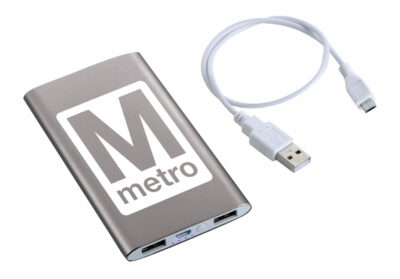 Wireless Power Bank

– If the no-nonsense square charger is not your thing, the Luminous Power Bank might be what you're looking for.

The Luminous power bank features a brilliant, full front side LED display to showcase your brand in lights!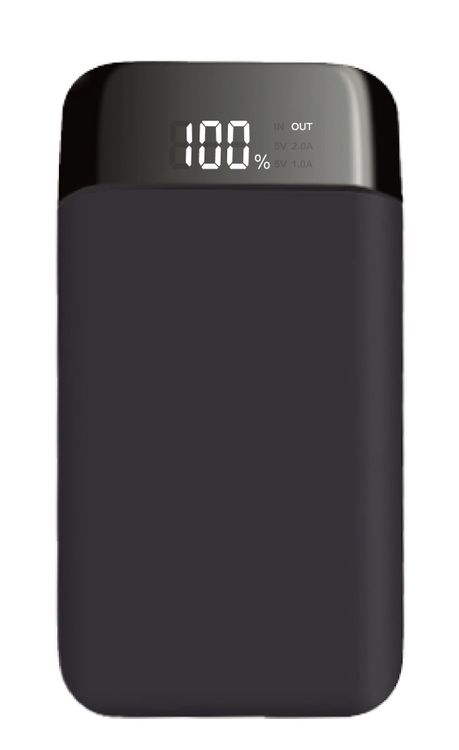 13. Best Swag For Marketing Purposes
With the ability to brand items with your company logo, swag has become a great way to market your business to potential clients, customers, and future employees. Do not underestimate the longevity of a good coffee mug or comfy t-shirt that your employee will use for years to come.
Why employees love these corporate swag items: They are useful while providing your business' brand with valuable facetime in front of potential clients. If you are looking to use swag as a part of your marketing strategy, then try checking out some of these best sellers.
Our favorites:
Hot Chocolate Bomb Box – The fantastic chocolatey treat will add a lot of excitement to your next promotional event! These wonderful chocolate bombs are certain to be a hit with everyone who tries them. Simply fill the bomb with hot water or milk, and it will activate, producing a delicious hot chocolate drink. It's the ideal method to enjoy a winter delight!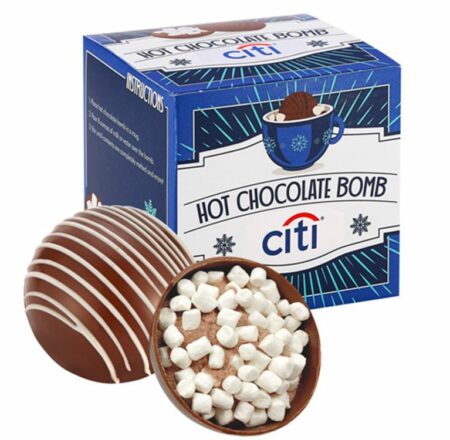 The San Jose Notebook – This notebook is the perfect way to get your employees' creative juices flowing. With its soft cover and ample pages, brainstorming sessions and taking notes on the go are much more fun and a lot easier. Plus, this stylish notebook comes in a variety of colors, making it a great way to show off your company's branding.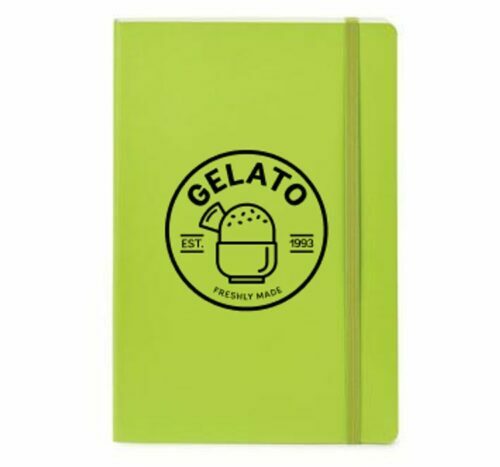 Swag.com Socks – Made from soft, high-quality fabric, these socks are one-size-fits most and provide unbelievable comfort. Also, with a completely customizable design, you can add a logo or other personalization to make these socks one-of-a-kind.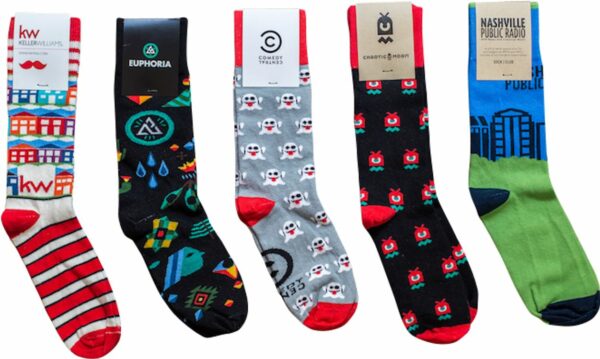 14. Wireless Chargers
Portable chargers are great, but what about something for your employee's desk or nightstand at home? Wireless chargers are great, just place your enable device on it and that's it. Not all employees will have compatible devices, but those that do will love this promotional item.
Why employees love these corporate swag items: Wireless chargers are so easy and they will keep their desk clutter-free.
Our favorites:
Orbit Charger

– This charging pad is simple, looks great and can be fully branded. It is a Qi-enabled wireless charging pad for Qi-enabled mobile phones.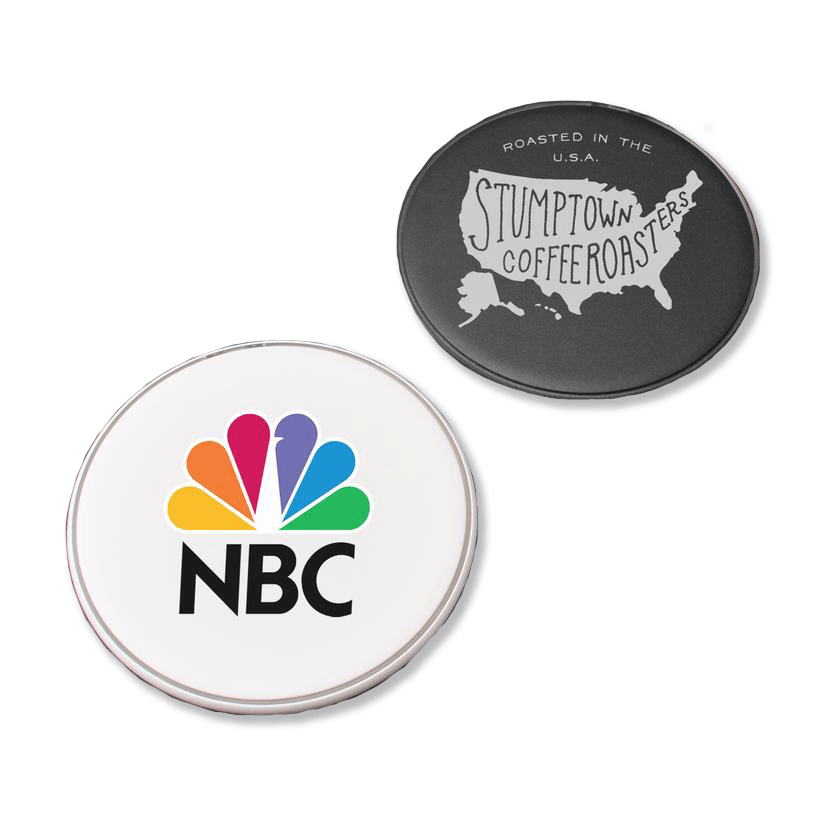 Mophie Power Bank

– This wireless charger pad is great looking with a modern design, and sleek-matte white trim finish. Even the designers will like having this on their desk.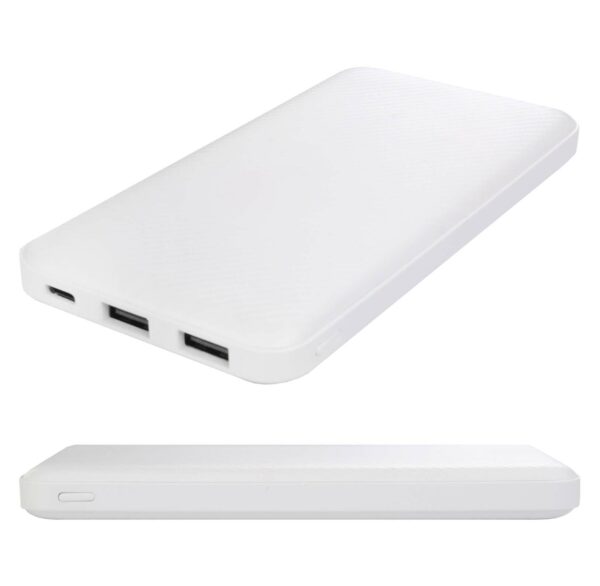 15. Sneakers
Give employees a huge burst of company pride with some customized shoe swag. These are really fun and unique gifts that make a big impression.
Why employees love these corporate swag items: Custom kicks are awesome; custom kicks you don't have to pay for are absolutely lovable. This company swag boosts appreciation & gratitude long-term, as many employees will wear shoes multiple times a week for a year or more.
Our favorites:
Slip-on Sneaker

– Classic 'Vans' style slip-ons. These can be fully customized for a fun sneaker option.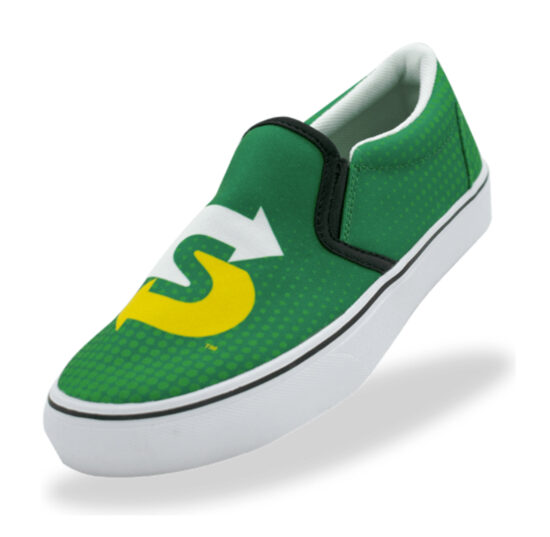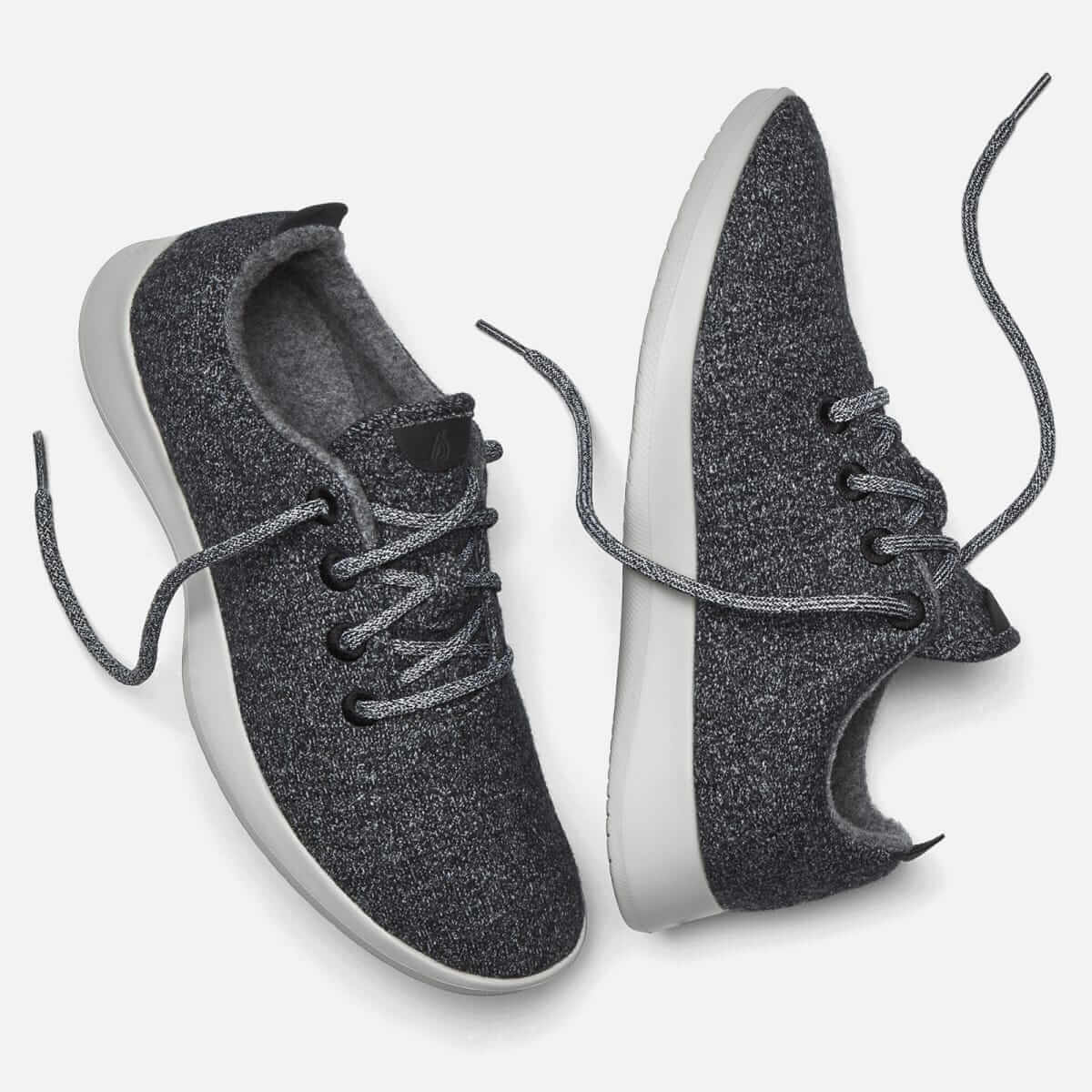 16. Notebooks
Nothing unique about this one, but it is always one of the most popular pieces of office swag. Everyone needs a good notebook to keep notes, track to-dos or just to doodle.
Why employees love these corporate swag items: Not everything is in the cloud. People still love to keep notes. Having a stash of these notebooks will make it easy for them to grab one when needed and to keep their laptops and phones closed during meetings.
Our favorites:
The Hard Cover

– The classic hard-cover. The most popular notebook, nothing will ever replace it.  Comes in a variety of colors with options for screenprinting or deboss your logo. Also, a perfect piece of swag to gift to a new employee during the employee onboarding process for them to utilize and retain valuable information.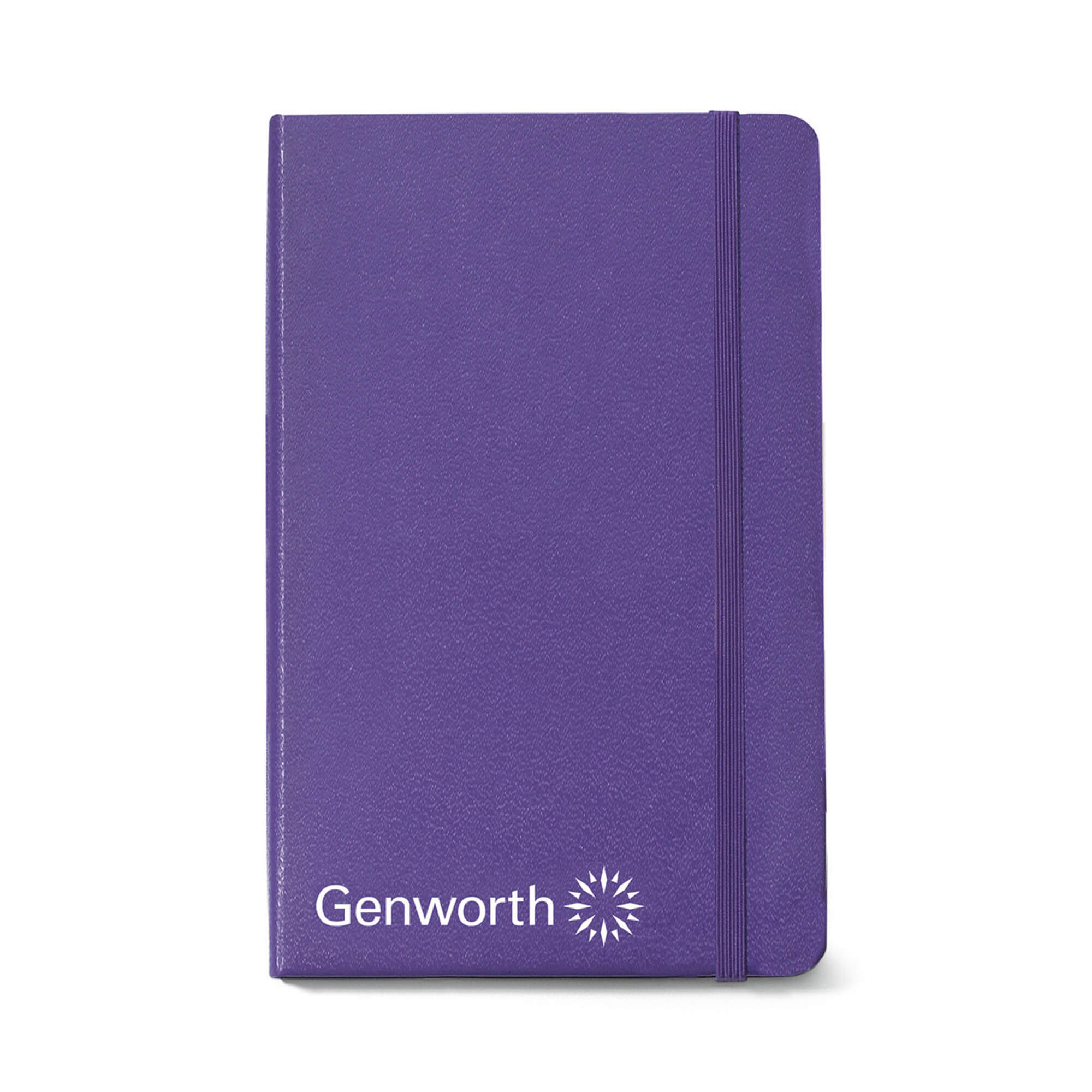 Premium Linen Notebook – This stunning notebook is a sleek option to include in any swag gift. The subtle linen texture and elegant embossing absolutely exude sophistication.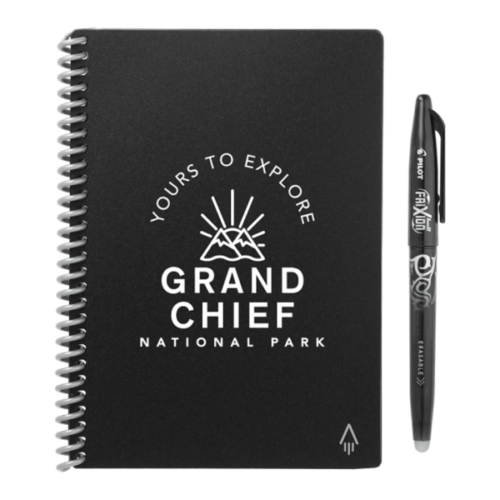 Moleskine Graph Journal

– While the hardcover is the classic, sometimes you just want a good lightweight notebook that you can use on a daily basis . This version is made from 90% recycled materials and organic, soy-based inks. It's a very environmentally friendly gift!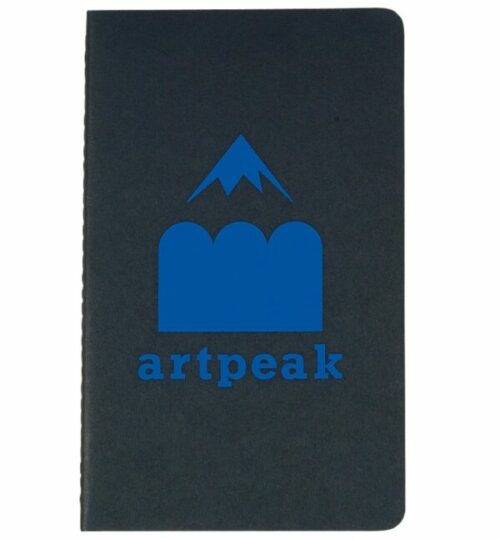 17. Happy Hour Accessories
Your team works hard, give them a few things that can help them unwind at a virtual happy hour or over the weekend.
Why employees love these corporate swag items: Wine, beer, Happy Hour. What's not to love?
Our favorites: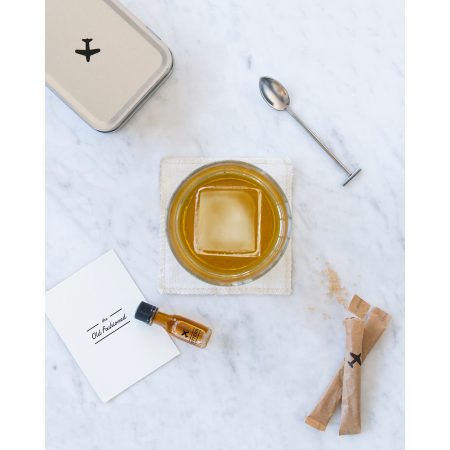 Scotch Taster Set – A happy hour swag item for the whiskey connoisseurs of the office – the scotch taster set includes a whiskey tasting glass and stainless steel ice ball to chill your drink wrapped up in a branded swag box.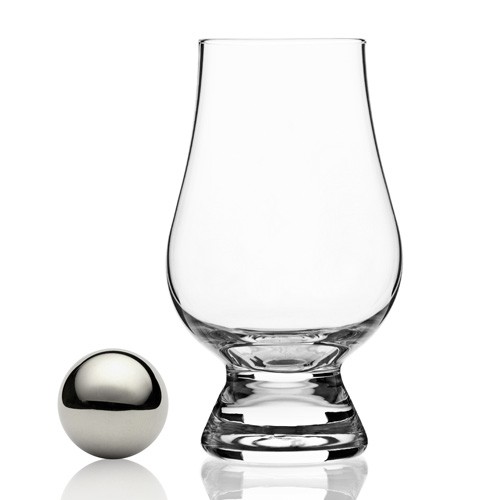 Cece Mini Tumbler

– These are the perfect for pouring that wine, beer or even a cocktail for a drink outdoors or at a company outing or tailgating event. It keeps your drink cold and has a lid as well.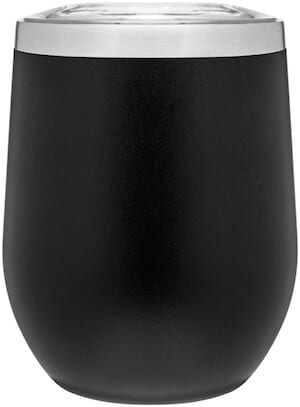 18. Sweatshirts (for that cold office)
The temperature in offices can be temperamental.  So often it is too cold when the AC is blowing, or maybe your desk is near a drafty window? Having an easy to put on and take off sweatshirt is crucial. Be the hero and provide your employees with a zip-up from your swag store that will keep them warm.
Why employees love these corporate swag items: Who likes to be cold?  Who likes to carry a sweatshirt to the office in the summer?  Give them one that they can keep at their desk and they will always have warm thoughts about the company.
Our favorites: 
Bella Fleece Zip-up

– We love this fleece hoodie. It is a great unisex option, is super soft and comes in a bunch of colors. Perfect to keep in your desk or in your branded backpack in case you need to warm up in the afternoon.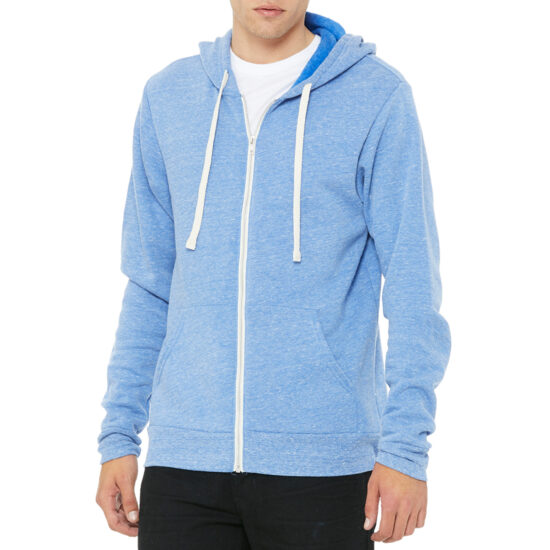 Nike Dri-Fit Stretch –  This cover-up is more fitted and stylish and is very breathable. But the best option is the set-in sleeves with shaped cuffs and thumbholes for warmth. Keep those hands as warm as possible while typing.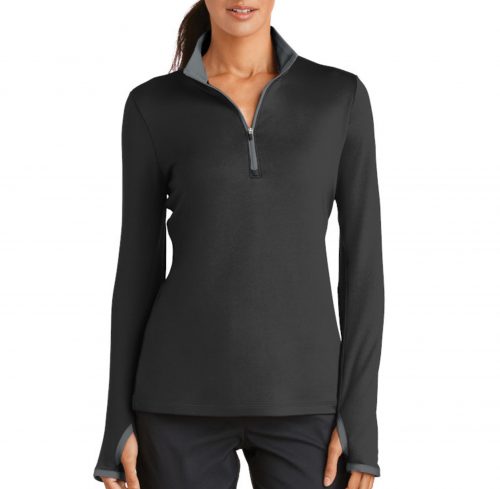 19. Coffee Mugs & Travel Tumblers
Coffee mugs are great because they are so versatile for the working professional. Whether they drink coffee, tea, or any other hot beverage, coffee mugs and tumblers are a swag staple.
Why employees love these corporate swag items: Coffee mugs and tumblers are practical, thoughtful gifts that can be used in the office and at home. Plus, they can be customized with a company logo, slogan, or mantra to make each one unique. Travel tumblers are also a more eco-friendly way to drink morning coffee since they will help reduce your waste by replacing paper and plastic coffee cups!
Our favorites:
12oz Cork Camper Mug – This mug has it all: double-wall stainless steel thermal insulation, copper vacuum insulation, and a clear push-on lid. It is stylish and modern and offers excellent temperature retention.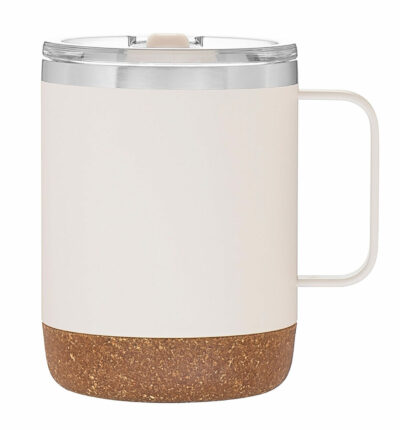 Simple Modern Classic Tumbler – This versatile tumbler is perfect for the workplace, whether you need to stay hydrated during a long meeting or show off a bit of team spirit with great company swag.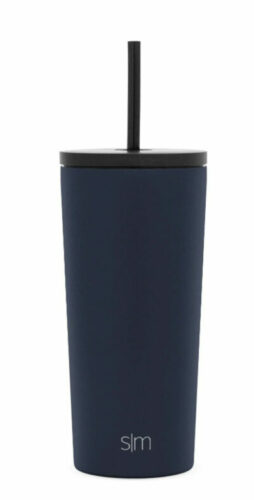 Fellow Everywhere Tumbler – This 12oz travel mug is designed with coffee lovers in mind: now you can enjoy perfectly crafted coffee no matter where your day takes you. It's also engineered to fit most of the most popular manual brewing devices; that means you can indulge in delicious, quality coffee anytime, anywhere!

20. Business Swag
Business swag is always a great way to show your team that you value their hard work. From branded laptop bags to personalized calendars, swag items are great for any professional working environment.
Why employees love these corporate swag items: Employees love when they receive business swag because they make them feel appreciated and establishes a sense of belonging as part of the team.
Our favorites:
Tucson Ivory Scribe Journal – Combining an elegant look with practical functionality, this notebook is designed with productivity and style in mind. With a smooth black exterior and lined paper — this is the type of business swag item that will be used. It also comes with a bookmark holder to easily reference pages and a convenient pen loop for quick access to jot down notes.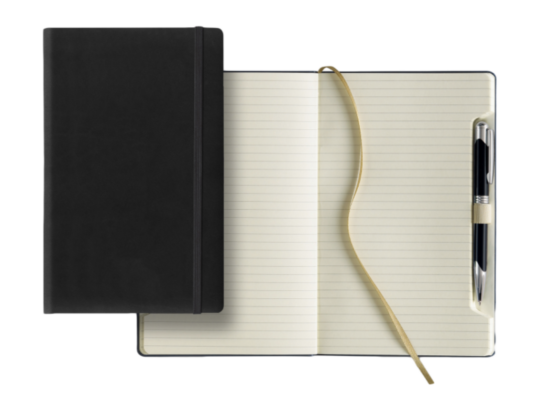 Break Time 9 Can Lunch Cooler – This business swag idea is p

erfect for the employee who loves to bring in their own lunch to the office or work station. Featuring an insulated interior liner, you can count on your snacks and meals to stay at optimal temperatures throughout the day.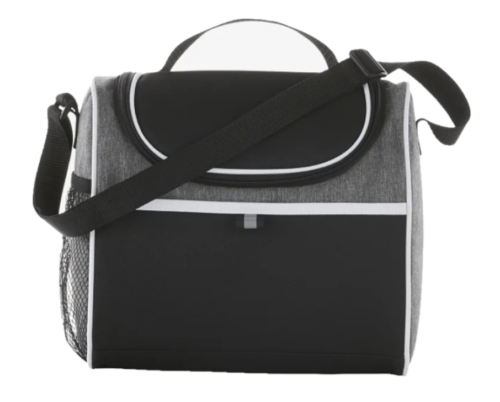 Branded Cutting Board – Not your standard swag, a branded cutting board is a luxe addition to any gift. Pair it with tasty treats (cookies, candy, and chocolate are great go-tos!) to make the ultimate foodie gift that incorporates your company logo.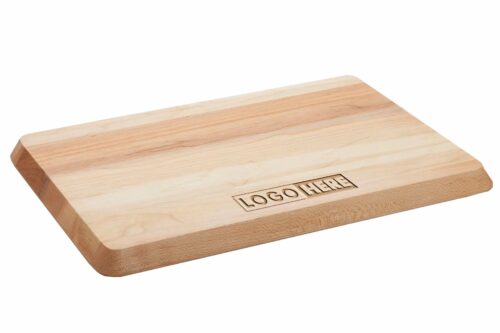 Out of The Woods® Tech Folio – This kit is designed to house your tech accessories and help you stay connected while on the road. With its quality construction and compact size — this tech folio will become a useful addition to a working professionals' tool box.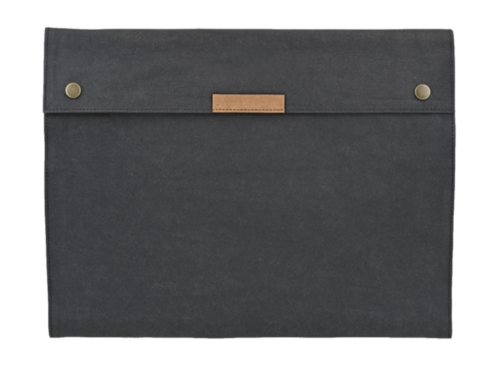 21. Stickers, Patches
Fun things come in small packages. Employees love decorating their laptops with fun stickers. These branded swag ideas can be a fun way to customize their favorite bag or even their favorite jean jacket 🙂
Why employees love these corporate swag items: This is a great way to show some creativity and empower your employees to be an individual. Stickers and patches are perfect for anyone that wants to turn their generic company swag into something more unique. Couple these accessories with a few pieces of branded swag and you will have a perfect employee welcome kit to set them up for success.
Our favorites: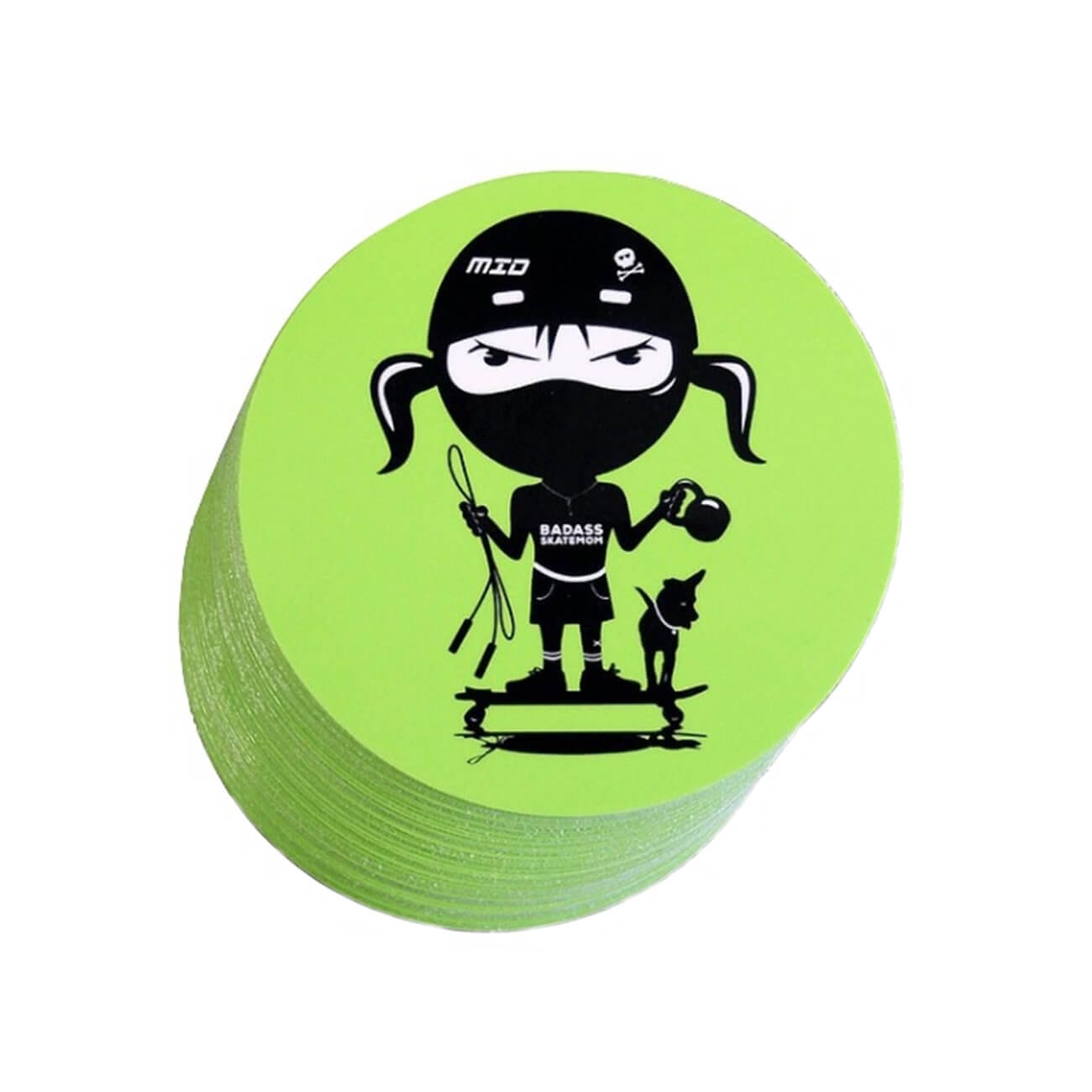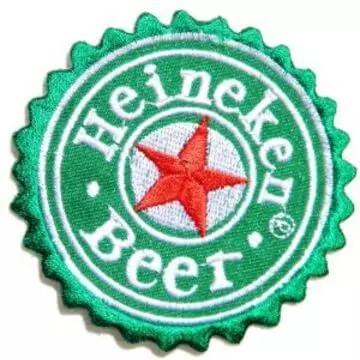 22. Rain Gear
Commuting during the rain is never fun. Give your employees some business swag to make it a little easier and manageable. One can never have too many Umbrellas. A good lightweight raincoat for the unexpected storms is also a must-have.
Why employees love these corporate swag items: Nobody likes being stuck in the office unprepared for rain. A go-to umbrella or rain gear is always welcomed. 
Our favorites:
42″ Totes Auto Umbrella

– The best commuter umbrella. Folds up small to fit into a bag, auto-opens and is sturdy to handle those windy storms. Comes in fun colors too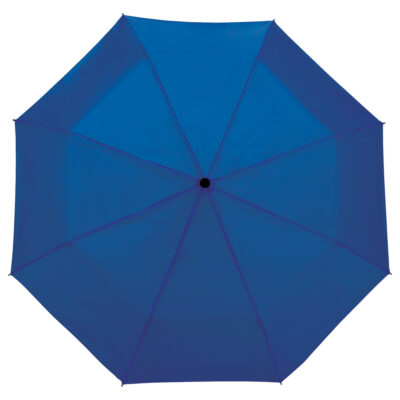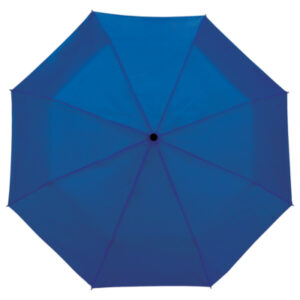 Eddie Bauer Windbreaker

– These windbreakers are great for keeping in your bag or desk for that unexpected storm or chilly evening. Lightweight and water-resistant but also stylish and fun. These also come in a variety of fun colors.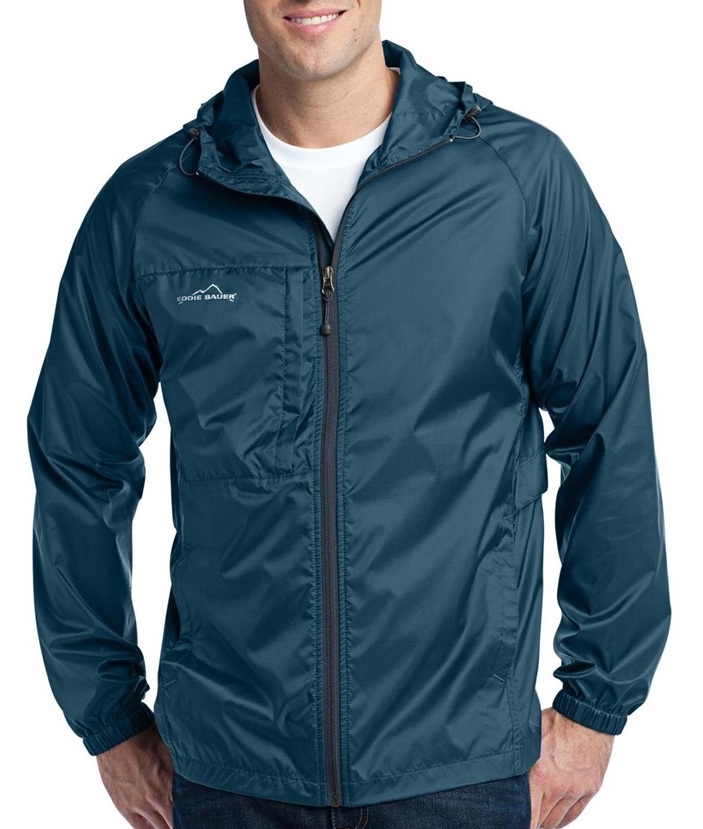 23. Winter Accessories
If commuting in the rain is not fun, commuting in the winter can be even worse. Give your employees some gear to help keep warm during those cold trips.
Why employees love these corporate swag items: Snow was fun when you were a kid… not so much as an employee! Helping your employees keep warm is a strong value-add.
Our favorites:
Fully Custom Beanie

– These beanies can be fully customized, so you can create a fun, eye-catching hat for your team to wear.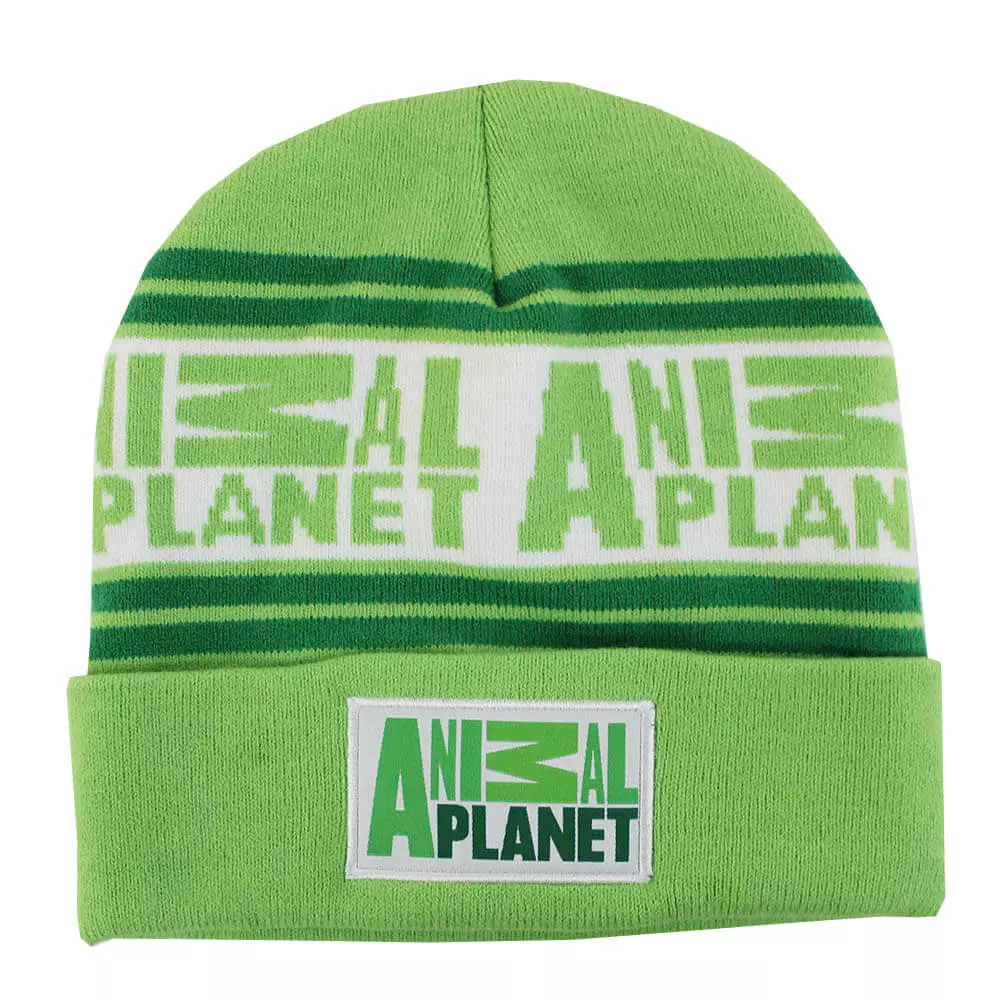 Tech Gloves

– These gloves are a must-have in today's world where we are all tied to phones. They allow you to use your touchscreen while wearing them and are a step above typical touchscreen gloves, these knit gloves are fully conductive throughout, not just the fingertips.
24. The Classics
Even with all these creative and useful swag ideas, you can't really go wrong with the tried and true classics. Tee-shirts and hats are still things that your employees love to have. The most important thing when choosing these classic swag items is to focus on quality. Give them a soft tee-shirt that fits well and they will love wearing it. Same with a hat, a good fitting high-quality hat is always popular at conferences. 
Why employees love these corporate swag items: These items are classic for a reason. A great tee-shirt and hat will get lots of use. Whether to the gym, the market or a weekend brunch these really are must-haves.
Our favorites:
Triblend Crew T

– This tee-shirt is super-soft and has a great fit. It is a great unisex option and comes in a variety of colors.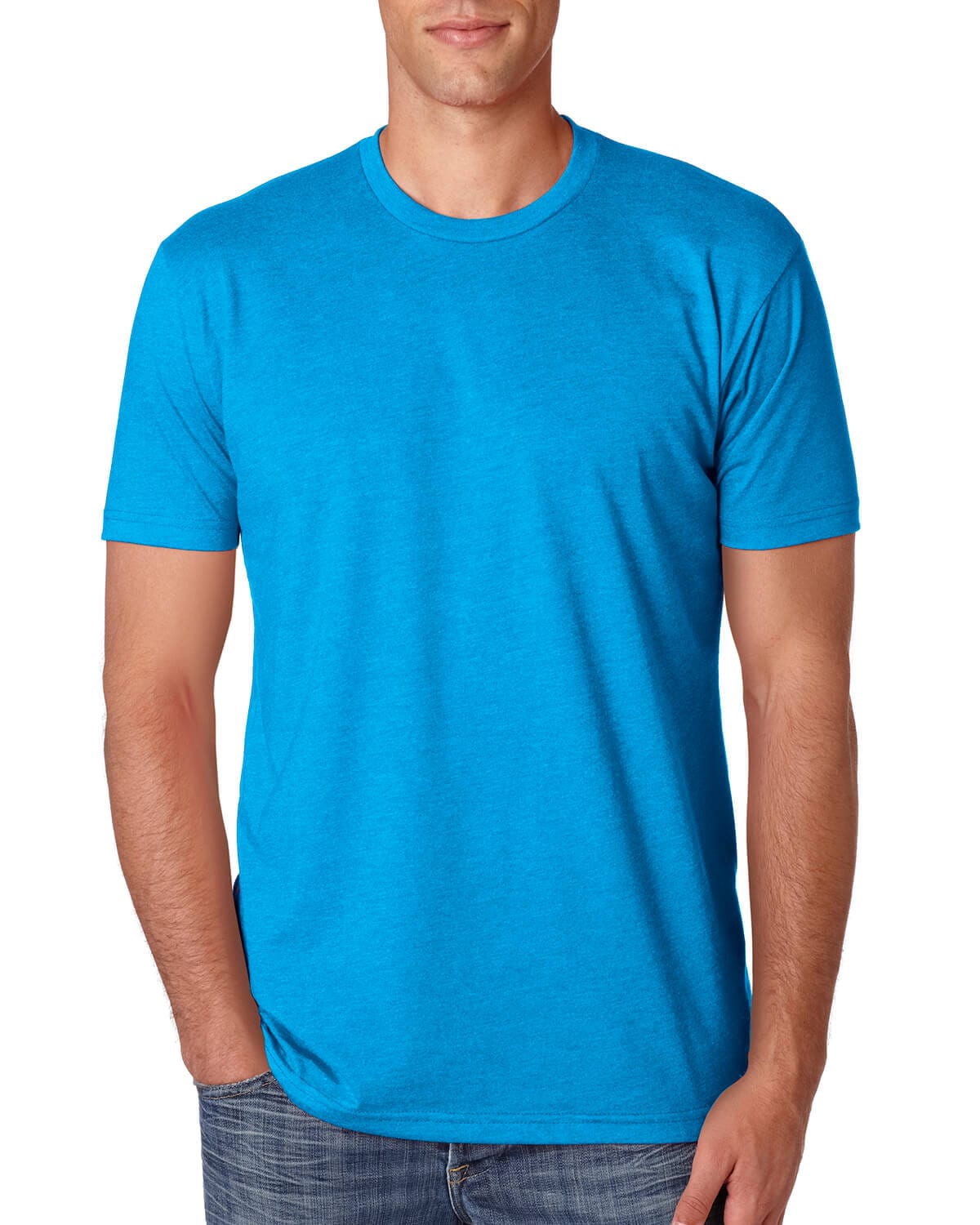 Dad Hat

– This is a hat that is 100% dad-approved, but it is great for everyone. It is 100% eco-friendly cotton.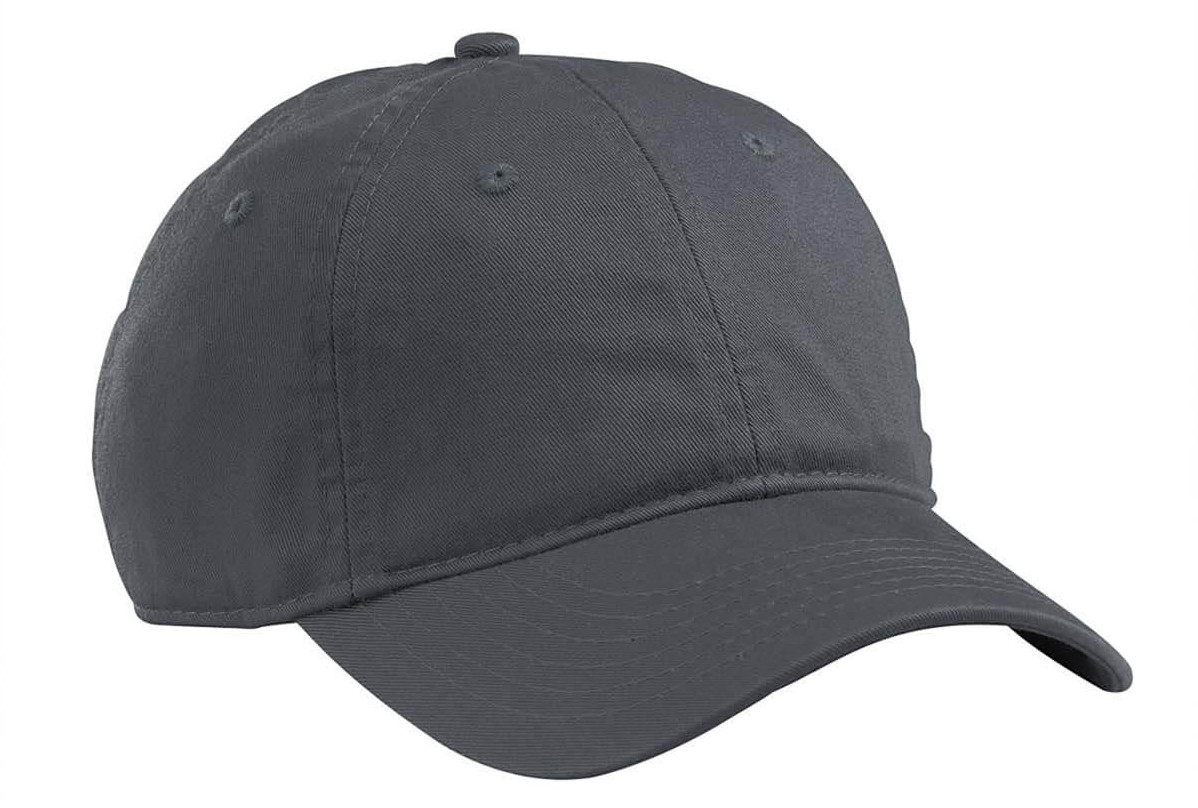 What's the best company swag you ever received? Let us know in the comments below!
---
People Also Ask These Questions About Company Swag
Q: What makes a good company swag idea in 2023?
A: A good company swag idea in 2023 needs to be versatile. It should be something that serves a business in many ways outside of the primary reason for ordering it in the first place. Avoiding excess inventory that you can't utilize is frustrating and can become a storage burden eventually. For example, designing swag that can be used for an event along with a new hire onboarding creates a funnel for any potential leftovers. Learn more about this in our article here!
Q: What is the best way to boost morale with remote employees?
A: Being a remote employee can certainly have benefits if the working environment is set up correctly. Otherwise, a distributed workforce can run the risk of becoming disengaged and/or isolated from the company culture. One of the best remedies for this is with a Remote Employee Swag Kit that can easily be customized and sent directly to the homes of a virtual employee – pretty cool!
Q: Do you have any tips on selecting company swag?
A: Yes! Always (ALWAYS) get a sample if you plan on ordering more than 10. This is a great way to see what the experience is like with a swag vendor from start to finish. We recommend more helpful pro-tips directly from real professionals in our article on the Company Swag Ideas Employees Really Want.
---
Office How To's Resources: