As an HR pro, it's no secret that your job is harder than ever.
HR Management Software & Tools – Quick Picks
With the premium on talent in today's service and information heavy economy, HR has moved from a backend administration role to a frontline strategic function. Enterprise leaders are realizing that people are their most valuable assets, and that attracting – and just as importantly, hanging on to – the right employees is essential to the success of their businesses.
In a hurry? These are some of our favorite human resources tools and software:

The modern day HR also sees their fair share of managing company culture with both in-house and remote team (no wonder HR newsletters are becoming more popular!).
So what's an HR pro to do? Why is HR important?
While there are no shortcuts for things like sound judgment or proven best practices… there are a plethora of new tools to help you master more areas with less time and energy.
With that in mind, we've compiled an arsenal of the best of the best HR management tools available to the modern HR champion – things that will make you a better practitioner, a smarter leader, and a more valuable partner for your business.
Keep these criteria in mind as you browse through the best HR tools for 2023!
| | |
| --- | --- |
| HR Tools – By Category | Overview |
| Recruiting, Hiring, & Onboarding | Finding the right people and providing a stellar onboarding experience can be one of the biggest challenges your HR team faces. These hr software platforms help you make better hires and get them up to speed faster. |
| Company Culture | A lot of HR managers wear multiple hats while working a job description that evolves over time. One of those hats is as the head of "company culture" where they help to promote a positive work environment for in-person, remote, and hybrid teams. |
| People Management | So you've got a handle on the nuanced stuff … what about the day-to-day HR functions like onboarding, payroll, benefits administration or employee timesheet tracking? |
| Employee Engagement | Disengaged employees cost our economy millions every year. As an HR pro, it's your job to help employees feel a personal connection to the success of the business. |
| Education | With the ever changing nature of federal and state employment laws, continuing education has always come with the territory for HR practitioners. But new responsibilities mean you have to be an expert in more areas than ever before. These kinds of HR tools will provide you with information you can actually use, and help you become a smarter, more strategic HR pro. |
| Communication & Feedback | Frequent communication is essential to your company's culture. As such, internal communications is increasingly falling under the purview of HR. |
| Personal Productivity | HR teams are busier than ever. With so many irons in the fire, it might feel like there aren't enough hours in the day. Unlock the hidden time in your schedule with productivity apps. |
List of Best HR Tools & Apps For 2023
It's never been more important to find and develop top talent at your organization. One of the best ways to do this is to use a tool like Greenhouse to eliminate barriers and provide a one-stop shop for recruitment, onboarding, and training.
Why we love it: For HRs without a lot of experience with Applicant Tracking Systems, Greenhouse lets them learn how to attract, screen, and hire the best candidates out there.
This HR manager software is best for: Applicant tracking and talent management
Watch a short tutorial to learn more about Greenhouse:
---
👉 Official Greenhouse Website👈
Your employees join your company culture the second they walk into the office or log on to start working. Providing them with an HR tool that can integrate them into the team from day one can play a huge impact and start things off on the right foot.
That's where Bonusly thrives. As an employee recognition platform, Bonusly helps to create a culture of recognition, appreciation, and a place where people are rewarded for their achievements.
A favorite of HR professionals across the world, Bonusly uses reward points that employees can then exchange for real world gifts, cash, or gift cards.
Why we love it: It's fun to use, easy to learn, and can generate a ton of goodwill within teams, between departments, and from coworker to coworker. Also, it creates a window into the awesome things your colleagues are doing at the company.
This HR manager software is best for: Employee recognition
Check out Bonusly's overview video:
---
This Employer of Record (EOR) solution helps businesses manage global employees with peace of mind. Multiplier enables businesses to engage with overseas workers legally and efficiently in a new country without having to set up a local entity.
Why we love it: Multiplier is a perfect solution for HR professionals looking to expand their team. They manage your employees' payroll, taxes, benefits, expenses and everything around their employment by ensuring compliance to local labor and tax laws.
This HR manager software is best for: International hiring & employee management
Simplify payroll and compliance for global teams with Multiplier:
---
👉 Official Multiplier Website👈
Deel helps global teams manage every level of hybrid work from hiring and payroll to global HR and office perks. For companies just starting up to large businesses hoping to hire abroad, this HR tool has helped thousands of companies expand their growing teams.
Why we love it: Built specifically for HR teams looking to grow or sustain their worldwide workforce, Deel HR can be customized for your team regardless of which countries your employees live in.
This HR manager software is best for: Global payroll management
Learn more about this tool to handle all of your global hiring needs:
---
BambooHR is the complete HR software for modern teams. This system helps HR professionals at every stage of the employee lifecycle to ensure that HR processes run smoothly, efficiently, and on time.
Why we love it: It is a true one-stop shop for HR teams that need to make sure that employees are taken care of beginning with their first day all the way to their final day with the company.
This HR manager software is best for: HR management
Offer the complete HR package with an award-winning tool like BambooHR. Check out this one minute video:
---
Motivosity helps teams support a positive company culture through a focus on building real-life connections between coworkers. Whether that involves peer-to-peer recognition, employee rewards, survey and feedback, or manager development – this tool provides a long list of functions.
Why we love it: Motivosity plugs straight into your current HR stack to create a culture where employees are rewarded for their contributions and HR professionals can locate blind spots in their recognition program. We also love the #thanksmatter Visa card that lets staff members redeem work-related rewards in real-time.
This HR manager software is best for: Employee recognition
What is Motivosity? Let's break it down in under two minutes:
---
👉 Official Motivosity Website👈
This HR platform connects companies with dedicated HR managers. The managers do what any in-house HR manager might do, including: recruiting, hiring, onboarding, creating policies, compliance with relevant laws and labor codes, HR consulting, maintaining records, and more.
Why we love it: It gives companies of all sizes (and with all budgets) access to the kind of outsourced HR help they need to grow. They offer a great free trial and don't lock you into any contracts. Needing an extra pair of qualified HR hands has never been easier! 
This HR manager software is best for: Recruiting, hiring, & onboarding
Intrigued? Take a look at Bambee's overview video:
---
Bucketlist is committed to providing a huge catalog of digital rewards for the modern team. Their online platform helps HRs create a modern reward system where all employees can receive highly personalized recognition and rewards for their achievements.
Why we love it: It's easy to set up and will help to better manage a recognition program for remote employees. The large catalog of rewards offers new experiences for team members such as helicopter tours, date nights, brewery tours, and so much more.
This HR manager software is best for: Employee experiences
To learn more about Bucketlist, check this out:
---
👉 Official Bucketlist Website👈
WorkTango is a flexible employee recognition tool where colleagues can reward and recognize one another. Employees across the globe? No problem. This HR tool is designed to keep everyone connected and on the same page anywhere work may take them. It's an especially good management system for companies of 100+ employees that are looking to unify culture, reduce turnover, and increase eNPS scores across your workforce.
Why we love it: WorkTango builds team culture effectively across a distributed team. Implementing it is easy, and teams adopt it quickly due to how user-friendly the interfaces of this software solution are. The integration with Slack allows teams to communicate and collaborate with ease.
This HR manager software is best for: Employee recognition
Check out WorkTango if you are looking to improve your company culture in a way that employees will love to use every day:
---
In the world of rampant app proliferation, there is now an app for all your apps. That app's name?
monday.com (of course)!
monday.com's here to save us from app overload by providing a way to easily manage all the multiple tools we all use each day. The app is a unified task list with a single view into all of your existing tasks from more than 40 services, including Gmail, Basecamp, Trello, Evernote and many, many more. This tool also has a huge catalog of HR templates to provide assistance for any HR-related task.
Why we love it: One app to rule them all. monday.com is the meta-app you didn't know you needed – but definitely do. They also have one of the best free trials in the business right now.
And it has the best name on the entire list.
This HR manager software is best for: Employee experience
Take a look at some of the things you can do on monday.com to help streamline your HR program: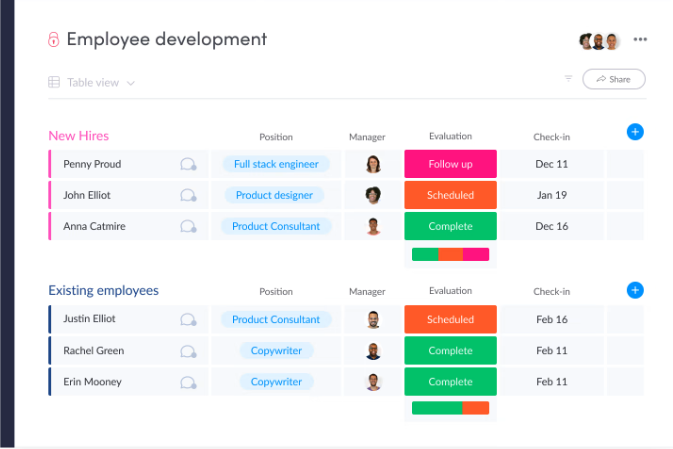 ---
👉 Official monday.com Website👈
Nectar helps companies reward outstanding work, no matter where in the world they are. All team members will be able to express sincere appreciation and acknowledge each other using Nectar's top-rated recognition and incentives platform.
Why we love it: Nectar helps you boost your company's efficiency and connection with employees, and promotes employee recognition regardless of where your staff is physically located. Nectar can also be used during the hiring process, with new hires, and to keep up with employee performance.
This HR manager software is best for: Employee engagement
Nectar expertly breaks down their platform in this video:
---
Bob is a top HRIS that companies of all sizes use to provide a strong backbone for HR. With a good balance between fixed frameworks and customization, Bob lets each HR reach their full potential.
Not to mention, its interface encourages employees to use it more than other complex, less user-friendly tools.
Why we love it: Bob is a very flexible tool so all types of employees (full time, temporary, contact staff, etc) can all easily get set up with easy access to your org's HR.
This HR manager software is best for: Managing core HR responsibilities
Have three minutes? Here is a brief overview of this HRIS tool in only 18o seconds:
---
Caroo is the premier employee care platform with employee rewards and recognition packages. In fact, every care package can be customized and better-for-you-snacks can be sent in mass to your team.
Why we love it: Caroo makes showing employee appreciation incredibly easy — especially considering that every bit of the care process is rolled into one on this end-to-end HR platform.
This HR manager software is best for: Employee engagement
To learn more about this leader in employee care:
---
myInterview believes in the importance of people to the interview process. Since we are not just a resume, this video interview tool provides hiring managers with a glimpse into what their candidates are actually like.
With myInterview, you can harness the power of video to collect valuable information about candidates and learn insights that would otherwise be missed during the recruitment process. This video screening tool will save your HR department time and energy while ultimately making it easier to locate top talent.
Why we love it: This HR tool upgrades your recruitment process with a tool that adds personality to your process. Plus, their Intelligence feature adds custom-picked candidates to watch in a dedicated queue.
This HR manager software is best for: Interviewing
Since myInterview knows a thing or two about video, check out this quick walkthrough:
---
👉 Official myInterview Website👈
A video interview software for HR professionals to utilize because for all the complexity of ATS and candidate screening, the ability to "meet" someone is always going to be valuable. Spark Hire helps thousands of organizations make better, more collaborative, & quicker hiring decisions.
Whether you are looking to hire one person or one hundred, Spark Hire makes a difference.
Why we love it: It adds another dimension to the hiring process by making it easier to differentiate applicants and decide which candidates to invest further time in.
This HR manager software is best for: Candidate screening
Travel to the future to learn about Spark Hire:
---
👉 Official Spark Hire Website👈
Assembly is committed to providing important services for HRs so that they can work smarter, not harder. From free customizable workflows and peer-to-peer recognition to employee survey management and team touchpoints, this HR tool provides a laundry list of useful features that HR professionals can explore.
Why we love it: Assembly is a freemium HR tool so it can be tried out with up to 10 employees before launching across your entire organization. Not to mention, Assembly continues to release new tools and features so their platform is never done providing value.
This HR manager software is best for: Automating daily workflows
To get a sense of what Assembly offers, watch this:
---
CoAdvantage supports growth of small businesses by providing consultation to help them succeed in many areas, including HR resources such as payroll, benefits, workplace safety, and employee development.
Why we love it: CoAdvantage covers ground between both HR and the financial departments in a way that many HR tools are simply unable to compete with. For a Swiss army knife of a platform, CoAdvantage is a perfect choice.
This HR manager software is best for: People management
Take a closer look at this PEO company:
---
👉 Official CoAdvantage Website👈
Confetti enables businesses to easily organize completely customized, multi-vendor work parties with a few clicks. Happy hours, smoothie stations, and holiday parties are among the activities offered throughout the year.
Why we love it: Whether distributed teams or remote, Confetti offers over 1300 exciting and fun workplace experiences for employees.
This HR manager software is best for: Team building
Sign up for free but first, check out this cool video:
---
The Assist is the premier newsletter and community for executive assistants and other professionals looking to better their careers, habits, and selves.
Why we love it: This weekly newsletter is designed to be read in 5 minutes or less. With such a small time investment, it's actually shocking how much impact and insight is packed into their content.
This HR manager tool is best for: Education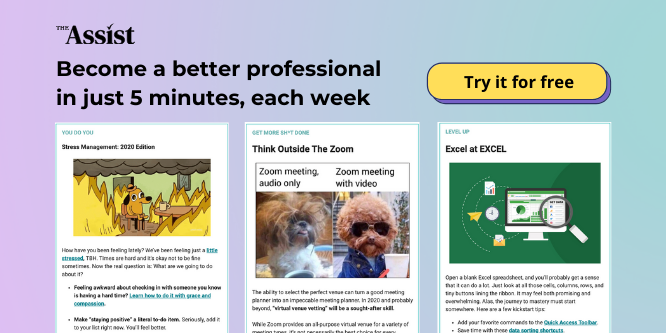 ---
👉 Official The Assist Website👈
Outback Team Building specializes in organizing team bonding activities, whether in-person or virtual,  that boost employee morale and engagement.
Why we love it: Outback takes the pressure of running team-building events by simplifying things for participants so they can enjoy themselves and direct their attention toward what matters most to them. Outback guarantees that you and your group have a memorable experience that helps you accomplish your objectives while also bringing your whole team closer together.
This HR manager software is best for: Team building
Here are some reviews from teams who participated in their own team building events:
---
👉 Official Outback Team Building Website👈
Blueboard is a unique reward and recognition platform for employees. Many Blueboard services provide businesses with fun, customized, and shared incentive experiences for their employees.
Why we love it: The beneficial long-term effects of giving your workers these benefits include improved employee motivation and retention rates, as well as increasing your company's overall engagement measures, such as better workplace morale and employee happiness.
This HR manager software is best for: Company culture
Find a better way to reward your employees:
---
Better turnout and more participation are linked to better event experiences. Hoppier helps increase the overall participation and engagement in virtual and hybrid events. Event planners utilize virtual credit cards to provide attendees a credit account for lunch, drinks, and gifts that they buy instantly
Why we love it: Hopper cards are flexible in the sense that they may be used worldwide, serving as a platform for visitors to have unique and personalized virtual experiences. Every dollar is returned or credited, and you may personalize the cards to your requirements.
This HR manager software is best for: Employee engagement
The Hoppier team breaks down the kinds of tools to make a memorable virtual event:
---
GooseChase enables HR and People Ops professionals to better engage their teams and colleagues. Whether your objective is to onboard new team members, implement new processes, or team building (or all of the above!), GooseChase lets you run scavenger hunt-like "games" that bring the team experience to life and makes a lasting impact on company culture and retention.
Why we love it: GooseChase is onboarding, training, and employee engagement reinvented for this new age of hybrid, remote, and physical work. GooseChase supports your workplace objectives by breaking them down into approachable challenges: it's easy and intuitive to customize games to include Q&A, photo and video, and even GPS missions. The "friendly" competition will keep your colleagues engaged and help build culture and camaraderie. It really does put the "fun" in functional!
This HR manager software is best for: Team building
Here is an overview of the GooseChase onboarding software:
---
👉 Official GooseChase Website👈
Culture Amp does the background work to measure and attach hard numbers to formerly abstract terms such as engagement, involvement, alignment, company confidence, innovation, and more. The tool also incorporates machine learning algorithms to provide insights to help companies interpret all their new metrics.
Why we love it: Culture Amp specializes in making connections between factors that would be challenging to link without the platform's help. This helps companies put together big-picture outlooks and build long-term plans and strategies.
This HR manager software is best for: Employee engagement
---
👉 Official Culture Amp Website👈
SwagUp is the best swag platform for the contemporary office! With its one-of-a-kind platform, it creates, automates, and distributes quality swag to locations all over the world.
Why we love it: SwagUp offers a wide range of swag goods and items available for personalization, ranging from caps to pens to devices. It also offers a simple process of creating and designing your own SwagUp package to impress your new employees.
This HR manager software is best for: Swag distribution
---
Otter is an  AI-powered assistant that uses its state-of-the-art voice recognition and artificial intelligence to generate meeting notes and rehearsal scripts.
Why we love it: Instead of taking notes, you'll focus on what's being said during meetings and conversations and let Otter.ai do the rest. Otter helps teams concentrate and be more productive, making room for more workplace engagement.
This HR manager software is best for: Communication
---
Leapsome is a people enablement software platform that fuels employees to reach their full potential with a strong emphasis on learning, development, and goal-setting. This 360 degree feedback tool is easy to set up and enlists managers to take action.
Why we love it: It can help companies of all sizes scale by harnessing feedback, promoting development, and tearing down workplace silos.
This HR manager software is best for: People management
Take a short tour of the Leapsome platform:
---
Zenefits is a  cloud-based human resources platform that aids companies in the management of their workforce.
Why we love it: Zenefits' People Platform offers full visibility and control across the whole HR process, from benefits administration to payroll and performance tracking, to users of all skill levels.
This HR manager software is best for: Recruiting, hiring, & onboarding
---
Empuls is the feedback provider your team desperately needs in the workplace. To create an extremely engaged workforce, Empuls optimizes the feedback and improvement loop.
Why we love it: This HR tool is the perfect engagement platform for better team communication, improved trust, and increased productivity around the office.
This HR manager software is best for: Employee recognition
Take a peek and see how Empuls can work at your business:
---
Quizbreaker is the ultimate icebreaker question platform. Invite your team to answer thought-provoking icebreaker questions to improve chemistry, build rapport, and understand each other better.
Why we love it: Quizbreaker is fully customizable and can be automated to send quizzes out to teammates. Additionally, comment threads and emojis allow your team to form connections and interact playfully.
This HR manager software is best for: Team building
See how QuizBreaker works in 30 seconds or less:
---
👉 Official Quizbreaker Website👈
Choose the trivia schedule and categories. Water Cooler takes it from there by writing out questions and grading the results.
Why we love it: Water Cooler Trivia is a team-building masterpiece with an infinite amount of conversation starters and activities!
This HR manager software is best for: Employee engagement
Take a look at this weekly trivia quiz for teams:
---
👉 Official Water Cooler Trivia Website👈
Swag.com is the all-in-one swag platform for shopping, storing, and shipping the best swag on the planet in one single click of a button.
Why we love it: Besides the sheer convenience of the end-to-end swag service, Swag.com offers customization and the highest quality corporate gear around.
This HR manager software is best for: Swag distribution
Swag out your employees, but first see how Swag.com is changing the game:
---
Process Street makes it easy to turn processes into actionable, interactive checklists. Instead of just recording a process, you can use Process Street to bring it to life with an interface that lets you collaborate with teammates and check on project status.
Why we love it: Some companies already document their processes with the best intentions, but too often, people ignore static documents or just say they'll "read everything later." 
This HR manager software is best for: Personal productivity
Want to learn more? Check out Process Street's overview video: 
---
👉 Official Process.st Website👈
Workbright brings essential HR paperwork to mobile devices. Using Workbright, employees can fill out forms—such as the I-9—and even sign papers using their fingertips. 
Why we love it: Workbright hasn't just moved files to a mobile environment. This company actually designed the forms specifically for mobile devices, so the user experience can't be beat.
This HR manager software is best for: Recruiting, hiring, & onboarding
See Workbright in action: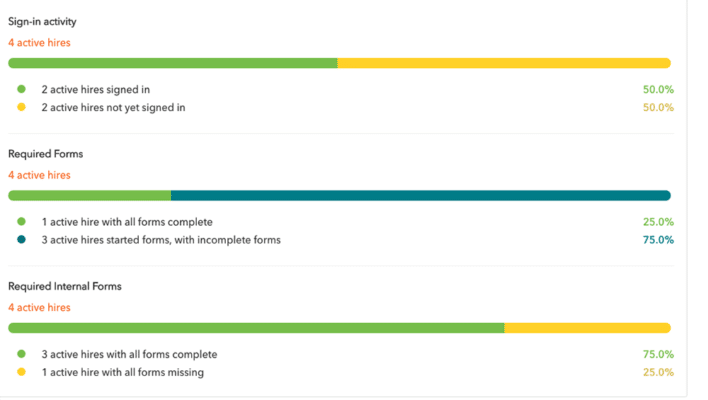 ---
👉 Official Workbright Website👈
Sapling offers an HR tool that can be used to support your employee at every stage of the lifecycle. From your new hires' first day, they'll benefit from working at company that values HR and uses a tool like Sapling to develop talent, drive better performance, and provide employees a top-tier HR experience.
Why we love it: The platform is user-friendly for employees so there is not a steep learning curve when trying to access its catalog of features.
This HR manager software is best for: Performance management
To learn more about Sapling, explore the tool a bit more:
---
The CakeHR software helps companies take on HR challenges. 
This enterprise HR software makes HR tasks that used to seem impossibly complex feel impossibly easy. You can use the system to onboard employees, track time, create reports, and so much more. 
Why we love it: With this user-friendly tool, you don't need years of HR training or experience to streamline HR processes. 
This HR manager software is best for: Recruiting, hiring, & onboarding
Check out CakeHR's softwareoverview:
---
This talent acquisition platform offers an exhaustive list of features that promise to give you the hiring process of your dreams. Save time by using advanced filters to search your talent pool, create and share standardized applicant evaluation templates, and even parse resumes that come through via email. 
Why we love it: This tool goes the extra mile by offering predictive capabilities to improve your overall hiring strategy. Find out how long it takes to hire for each of your positions, determine which sources yield the highest number of qualified candidates, and receive strategic recommendations driven by artificial intelligence.
This HR manager software is best for: Recruiting, hiring, & onboarding
Here's what some happy Recruitee users have to say about the tool:
---
Consider Breezy HR an employee-to-employer matchmaker. This recruiting solution offers all the features you need to find your perfect new team member—not just a pool of qualified candidates. 
Why we love it: This tool includes features to make soliciting employee referrals easy. Employees don't have to fear their recommendation will get lost in long email chains. 
This HR manager software is best for: Recruiting, hiring, & onboarding
Find out why a team at Nando's Peri-Peri calls Breezy HR "The most user friendly tool I have used thus far in my recruiting career!" Here's a look at the Breezy HR interface: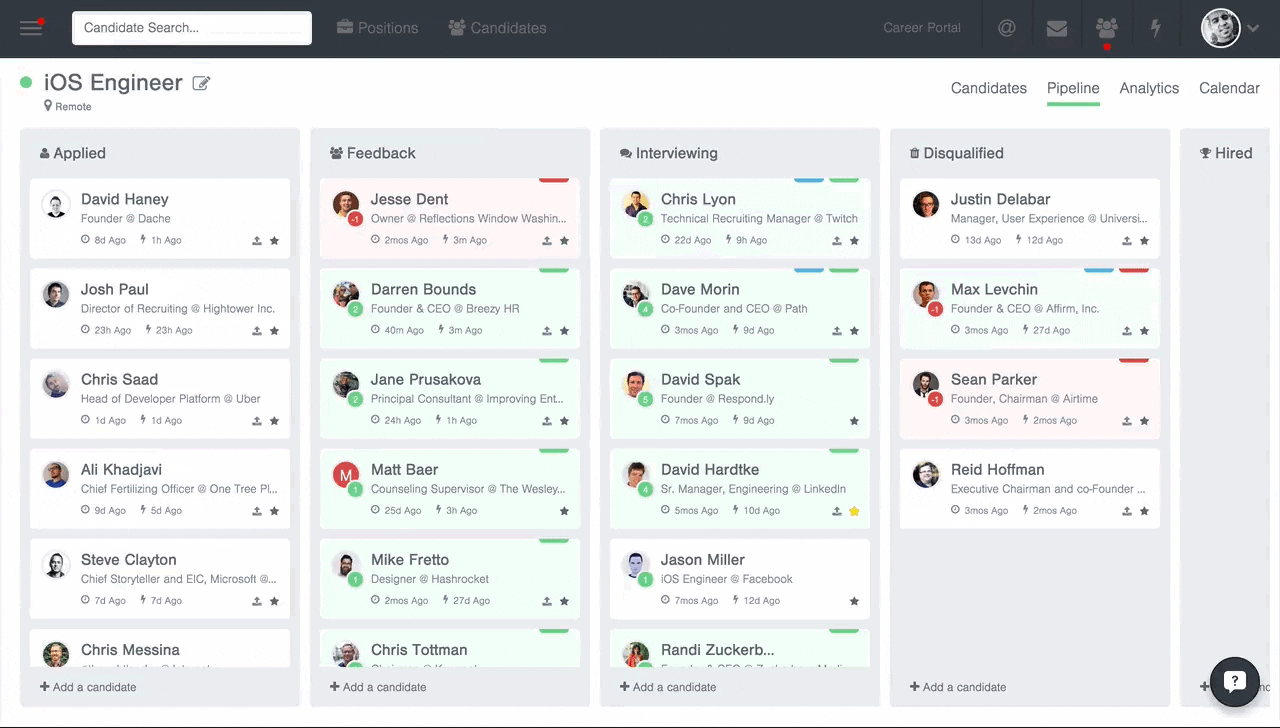 ---
Staff Squared is your cloud-based, one-stop shop for all things people management. Features include absence management, calendaring, time tracking, performance reviews, and a lot more. It also features a goal setting system to boost your company's output and bottom line.
Why we love it: The problem with most HR software is that it skimps on arguably the most important feature – user experience. Staff Squared takes the opposite approach, wrapping powerful human resources tools in a beautifully designed, dead simple interface. Their tagline says it all: HR software that doesn't suck.
This HR manager software is best for: People management
Watch this overview video of Staff Squared's software:
---
👉 Official Staff Squared Website👈
People is another cloud based HR management tool with a focus on scaling your business. In addition to features like performance evaluations, People throws in an interactive recruitment pipeline.
Why we love it: Robust reporting sets People apart. Data and analytics gathered from your people processes will unlock hidden insights and help grow your business.
This HR manager software is best for: People management
Here's a pretty awesome and hilarious video that explains People:
---
TriNet provides core HR services like payroll and benefits for small businesses, and can scale with you as your company grows.
Why we love it: TriNet's team of HR pros can serve as your strategic HR partners as your company grows and you navigate uncharted waters. They're a perfect solution for businesses seeing an explosion in headcount. They were also named a top-rated core HR software provider by TrustRadius – to see where TriNet other providers fall, check out their TrustMap.
This HR manager software is best for: People management
To find out more about this tool, check out this short video overview:
---
Bamboo HR has a slogan on a demo page that will make any HR professional smile:
This tool takes care of all the boring, tedious busy work involved in people management so HR professionals can focus on the people. Bamboo HR has features to streamline fundamental business processes, including hiring, analytics, onboarding, and culture.
Why we love it: We'll let this glowing customer review speak for us:
"BambooHR has completely changed the way that I do HR. I'm totally set free to focus on development, to focus on team dynamics, to focus on diversity and inclusion—the things that actually matter. It really allows me to get to the heart of the matter which is the people."
This HR manager software is best for: People management
---
Know Your Company is geared towards mid-size businesses experiencing growing pains. These are companies that may have started as 5-10 person teams, but explosive growth has made maintaining the transparency and engagement they're used to a challenge.
Why we love it: Know Your Company creates a channel for critical insights that will help improve all aspects of your business, including people-focused issues like engagement. Best of all, this tool provides a way to create the culture of openness and transparency your business needs to crush its goals.
This HR manager software is best for: Employee engagement
This is how Know Your Customers' customers are using their software: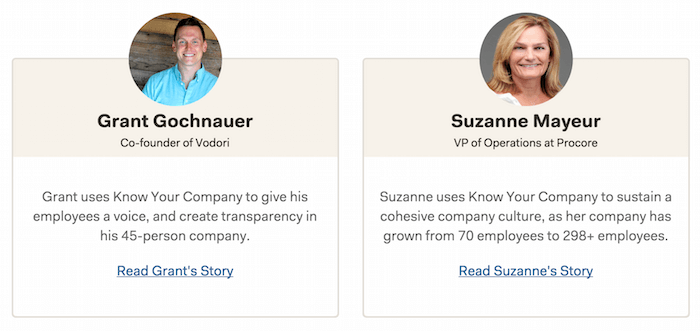 ---
👉 Official Know Your Company Website👈
Glint captures real time engagement data through mobile-enabled micro surveys called "Pulses." Don't know what to ask? Glint has the answers, and helps you create surveys based on 18 proven drivers of engagement.
Why we love it: Glint's simple, intuitive dashboard and beautifully designed mobile app house powerful, real-time engagement analytics. Use them to check the "pulse" of your organization and identify actionable insights.
This HR manager software is best for: Employee engagement
---
Hosted by SnackNation's own Sean Kelly, Brand Builder is a podcast that brings you the people, stories, and lessons learned from the most innovative brands in the world. They talk to CEOs and people-focused executives at some of the hottest, most-engaged companies in the country – leaders like the Honest Company's Christopher Gaivgan and Trendera/ABC's Jane Buckingham – and dig deep into questions of hiring and retention, growth and development, employee engagement, and more.
Why we love it: Granted, it's possible that I might be slightly biased, but BB is the only podcast solely focused on leadership as seen through the lens of culture creation and people management.
Best of all, the show focuses on actionable tips that you can deploy at your company today, making it a must-listen for HR leaders looking to improve culture and engagement.
You can get show notes here and subscribe below.
This HR manager software is best for: Education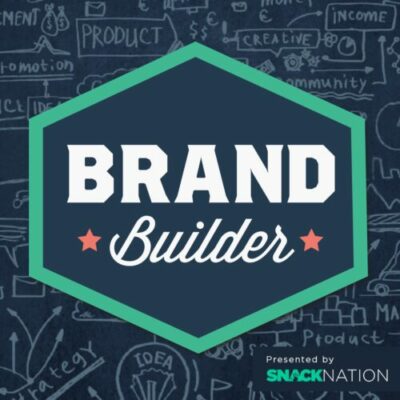 ---
👉Subscribe to Brand Builder Here👈
Brought to you by one of the most prestigious brands in the business world, Ideacast provides a deeper look at the topics covered in the print and Web versions of the Harvard Business Review, including leading edge HR issues.
Why we love it: The changing nature of work and the shifting landscape of HR are frequent topics on Ideacast, and host Sarah Green does a great job tying these themes to larger social, cultural, and economic trends. But what's great about Ideacast is that it's a great source for both HR-specific knowledge and broader business info.
This HR manager software is best for: Education
If you want to be a strategic partner for your business, you need to understand more than just the HR niche. Ideacast helps expand your knowledge base and view HR holistically.
---
This mobile app puts all the latest HR news at your fingertips. Browse over 30 feeds from all the best HR and recruiting blogs.
Why we love it: Recruiting News will help you stay up to speed on all the latest trends in hiring and recruiting at a glance, as well as keep you abreast of the important conferences and events in your area – no matter where you are.
This HR manager software is best for: Employee engagement
Here's how the app looks on an iPhone:
---
👉Official Career Cloud's Recruiting News Website👈
This blog specializes in candid HR advice and stories to inform and entertain readers. Some of the recent juicy questions this HR professional has tackled include:
Why we love it: If you have burning questions and you can't find answers anywhere else, then this is the place to go. This blog doesn't just cover under-the-table questions either. It also dissects critical topics in the business world.
This HR manager tool is best for: Education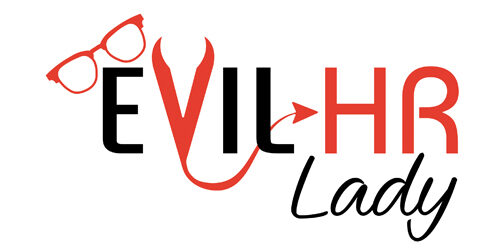 ---
👉Official Evil HR Lady Website👈
Despise email? If so, you're not alone. Luckily, the good folks at Slack have created a solution that will help you and your organization dig out of your inbox.
Slack is a beloved enterprise-level internal communications app that combines chat and private messaging with a robust search function. The app syncs across desktop and mobile operating systems, keeping your team connected over multiple platforms no matter where you are.
Why we love it: Slack helps liberate employees from their inbox, while increasing transparency and eliminating information silos. According to the company, organizations using slack report a 48.6% reduction in internal email traffic, a 25% reduction in meetings, and a 32% increase in productivity across the board.
This HR manager software is best for: Communication & feedback
The video below shows how the Sandwich video team have found success with Slack:
---
Three decades ago, ESPRIT founder Doug Tompkin had an epiphany: if he asked all of his employees to spend just 15 minutes writing a report that took their managers no more than 5 minutes to read, he could increase transparency and engagement, and solve minor problems before they became full blown disasters.
15five CEO David Hassell found this concept so inspiring, he developed software to systematize and scale the practice. The result is 15five, a framework that facilitates a conversation between executives, managers, and their direct reports, and helps surface problems so that team members can develop solutions and increase productivity.
Why we love it: 15five creates a feedback loop that most likely wouldn't happen any other way, and certainly not as efficiently. The benefits are improved transparency, clearer, more consistent expectations, increased accountability, and access to critical personnel insights you can use to improve your company culture and take your organization to the next level.
This HR manager software is best for: Communication & feedback
Take a look at how 15Five's software has helped landing page builder Unbounce:
---
Do you ever feel like no one knows what's going on, even though you regularly send out easy-to-read emails? Employees at your company may be suffering from email blindness or information fatigue. SnapComms offers a solution.
The platform helps HR professionals reach employees directly on their devices. Set up a desktop-alert, create a full-screen takeover, or add messages to internally controlled desktop wallpaper.
Why we love it: It allows HR professionals to make sure employees see their critical communications when all the "high priority" alert flags on emails stop working.
This HR manager software is best for: Communication & feedback
---
If you've ever scheduled a meeting with one or (gasp) multiple busy executives, you know what a struggle it can be.
A simple request for a 15 minute HR strategy touchbase can suddenly turn into an email exchange that's 30 messages deep.
Here comes Calendly to the rescue.
Calendly eliminates all the back and forth by creating a simple, beautiful interface that makes choosing times easy, and flawlessly syncs with your calendar.
Why we love it: You shouldn't dread scheduling a 15 minute conversation. Calendly makes it so you don't have to.
Plus our team uses this tool and it's been extremely useful.
This HR manager software is best for: Scheduling
Calendly video review:
---
ZoomShift's scheduling software is designed for hourly employees. ZoomShift is designed to help your business make work schedules faster, save money on payroll, and let your employees clock-in and view their hours with ease.
The software helps your business keep all of its employee schedule information in one place, and can help improve the accountability of your staff.
Why we love it: It enables companies to be more productive and better organized. With ZoomShift you can use predefined templates to schedule in minutes. Drag and drop shifts in place on the business calendar. Share employee schedules via text, push, and email. Automatically remind team members before their shift starts."
This HR manager software is best for: Scheduling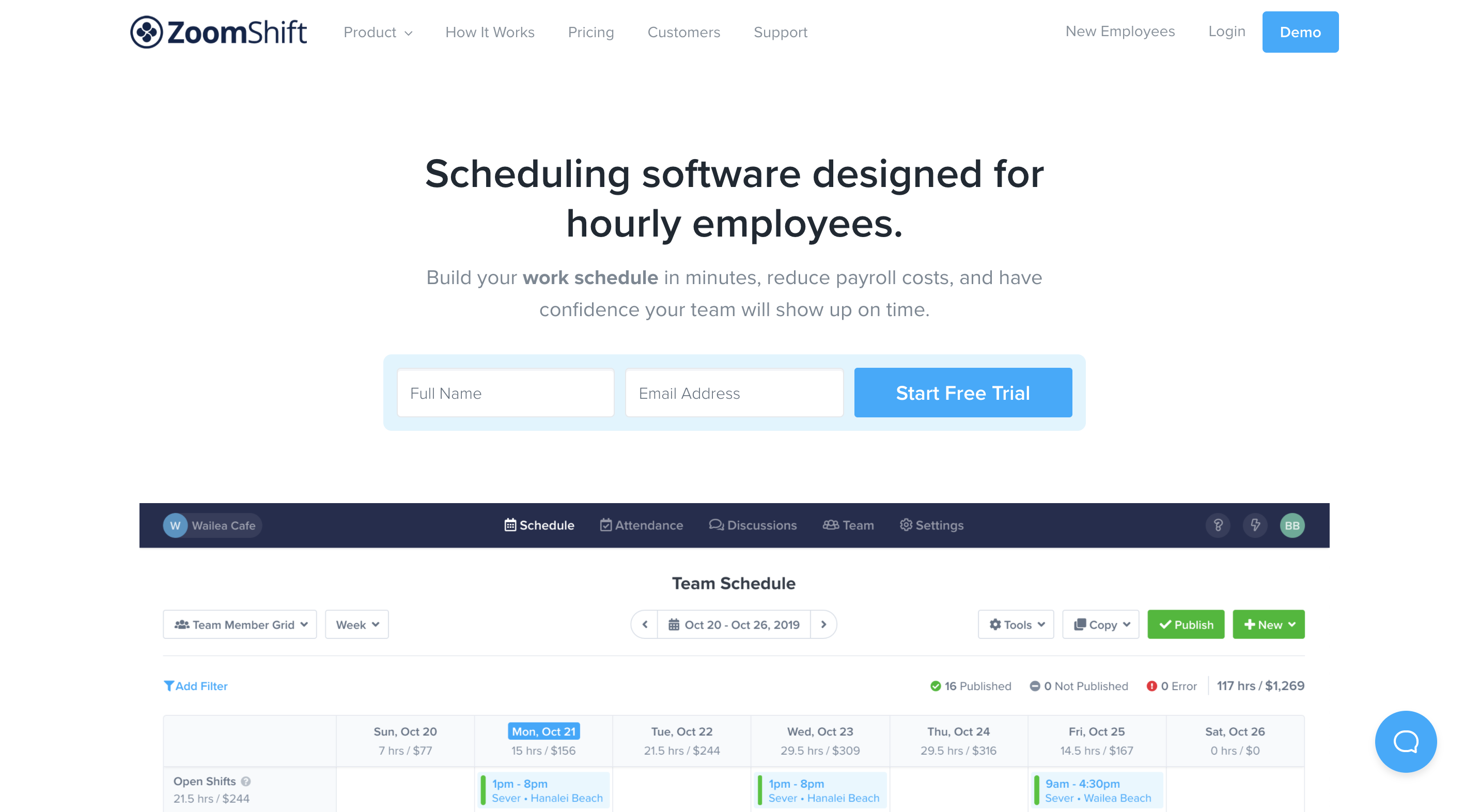 ---
Evernote is simply the ultimate note taking app.
Set reminders, share your notes with colleagues and friends, or clip text from anywhere on the web with this simple, elegant tool. There's a fantastic free version, as well as an enterprise level that helps you turn notes into presentations and annotate PDFs.
Why we love it: Evernote is still the gold standard when it comes to productivity apps. It's search function means you'll never lose track of important details, and it syncs across multiple devices so your notes are always at hand.
The app is so popular, it has a cult following of users who have developed creative hacks to make Evernote even more useful. Check out speaker Michael Hyatt's favorite Evernote hacks.
This HR manager software is best for: Personal productivity
Check out how Evernote has helped these people:
---
Noisli is an ambient noise machine with a mix of sounds specifically designed to improve focus and increases productivity. Use it to block out distractions or just to buckle down and sprint to get things done. Download it as a mobile app or chrome extension, or simply use the web version.
Why we love it: One click gives you a random mix of productivity enhancing ambient sounds, including rain, rolling thunder, lakeshore waves, or a babbling brook. You can even mix in a fan's whirr, coffee shop sounds, or white, pink, or brown noise. Sounds can be tweaked using tiny faders to dial in the perfect productivity mix.
Noisli is definitely helping me focus with a mix of campfire, rustling leaves, and chirping crickets sounds as I write this article.
This HR manager software is best for: Personal productivity
Here's a review of the app from Mac Square:
---
It's a cliche that hates meetings. And it's not just they take too long, they're easily sidetracked, and often they end without specific takeaways or next steps. But the battle often starts well before that. Just booking the conference room can be a major time-suck.
Joan is here to change that. Joan is an easy-to-use device that helps companies organize and reserve meeting spaces and huddle rooms better. It combines real-time event views with a dead simple online portal so there's never any confusion about where to book.
Why we love it: There are loads of great calendaring apps, but Joan is the best solution specifically for booking rooms. Plus it integrates with your existing calendar!
This HR manager software is best for: Personal productivity
---
Most HR professionals are drowning in emails. Sanebox helps busy workers notice and respond to priority communications and save everything else for later. They can stay in the loop without feeling overwhelmed.
Why we love it: This tool works like a fairy godmother for your inbox. It makes all your email wishes come true, eliminating distractions while setting you up for success.
This HR manager software is best for: Communication & feedback
---
Plum.io is a pre-employment assessment tool that makes it easier for companies to find the best possible fit for each job. Plum starts by analyzing the role, then developing a test for candidates to accompany job posts. The company then sends a short list of suitable candidates. Recruiters who use Plum report spending up to 80% less time reading resumes, and experience 67% less turnover. 
Why we love it: We all know that every bad hire ends up costing us thousands, and yet most companies still hire the same way. Plum.io improves the process by providing a deeper, more thorough assessment before the interview stage.
Best of all, Plum integrates HR skills and intelligence test results with data about things like mindset and emotional intelligence, to ensure that the candidate is also a personality fit.
This HR manager software is best for: People management
Check out this quick explainer video of Plum.io:
---
The employee experience would not be complete without mentioned perks. Compt helps companies design, manage, and measure perk stipend programs to support the individual needs of every employee.
Why we love it: Their stipend program makes it easier to engage with a distributed workforce through perks that employees will actually want to use.
This HR manager software is best for: Employee engagement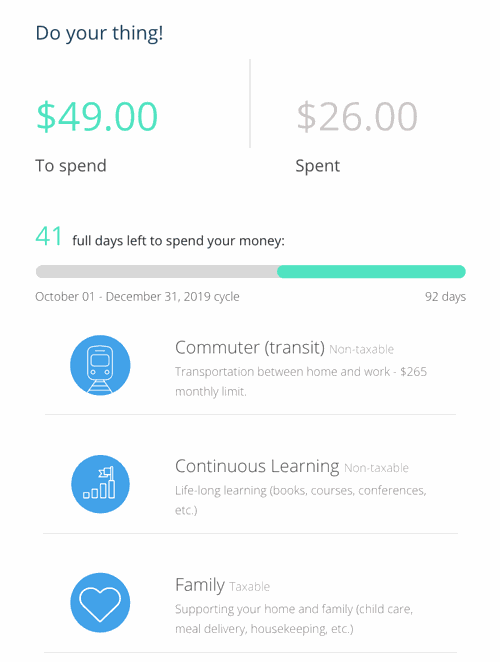 ---
The only recruitment software in the market with an inbuilt "fully-featured assessment software" like Hackerrank, Codility or Amcat. While other ATS integrates with external tools, Xobin builds its own tools so that its customers can achieve maximum integration and efficiency.
Why we love it: They allow busy HR managers to avoid the time-consuming yet important task of screening résumés to find quality candidates for your company. You can also customize your candidate assessments so that you find the right person for the job who has the necessary skills.
This HR manager software is best for: Recruiting, hiring, & onboarding

---
The VivaHR tool wants to make the hiring process as good as it can possibly be. Post job openings to a vast range of boards, share vacancies on social media channels, and easily collaborate with your teammates throughout the hiring process. 
Why we love it: Posting your job openings to a range of boards helps ensure you get applications from a range of quality candidates. VivaHR eliminates some of the busy work of posting your jobs, so you can get the word out on as many platforms as possible without spending hours creating postings. 
This HR manager software is best for: Recruiting, hiring, & onboarding
Check out how one small business owner used VivaHR to publicize jobs to quality candidates. 
---
People Also Ask These Questions About HR Tools
Q: What Are The Benefits of HR Tools?
HR tools pay dividends for corporate cultures and the employees who operate within those norms. Some of these perks are immediately visible, while others take time to become apparent. For talent and potential in the company to be fully realized, HR tools are essential. After all, HR tools help justify calling a business an organization because they add the structure that it takes to meet the necessary objectives. When choosing the perfect HR tool or set of HR tools for your team, consider the functionalities you want them to have. Ask yourself if the gift is hitting on some or all of the benefits below:

Improves communication
Helps with team building
Facilitates rewards and incentives
Boosts employee retention and engagement
Increases productivity
Elevates employee wellness
Builds relationships between teammates
Performance management
Q: What are HR tools?
A: HR tools are tools designed to improve employee engagement, retention, productivity, and wellbeing. These can range from communication software to productivity and accountability tools.
Q: Why is it important to use HR software and tools?
A: It's important to use HR software and tools because they can streamline communication, visibility, and help to establish a strong workplace culture.
Q: What are the best HR tools?
A: The best HR tools boost effectiveness and help keep everyone in the company aligned with the company culture and mission. These are a lot of tools out there to choose from so we put together this hopefully helpful guide to some of the best hr tools for busy professionals.
Q: How do I choose a HR software app?
A: Choose an HR software app based on what your company is missing or what your employees or coworkers have said they believe could be improved upon.
Q: Are there free HR tools?
A: Yes, there are many free HR tools; however, the best ones often do come at a cost. You can explore SnackNation's breakdown of some of the most useful hr tools to find the ones that offer free trials or free plans.