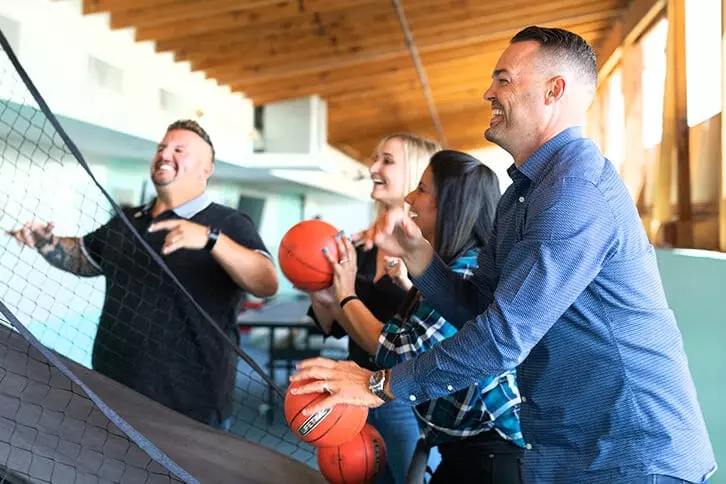 If you ask a lot of successful companies to define their culture, you'll often hear something to the tune of "we work hard and play hard."
BONUS Office Team Activitiy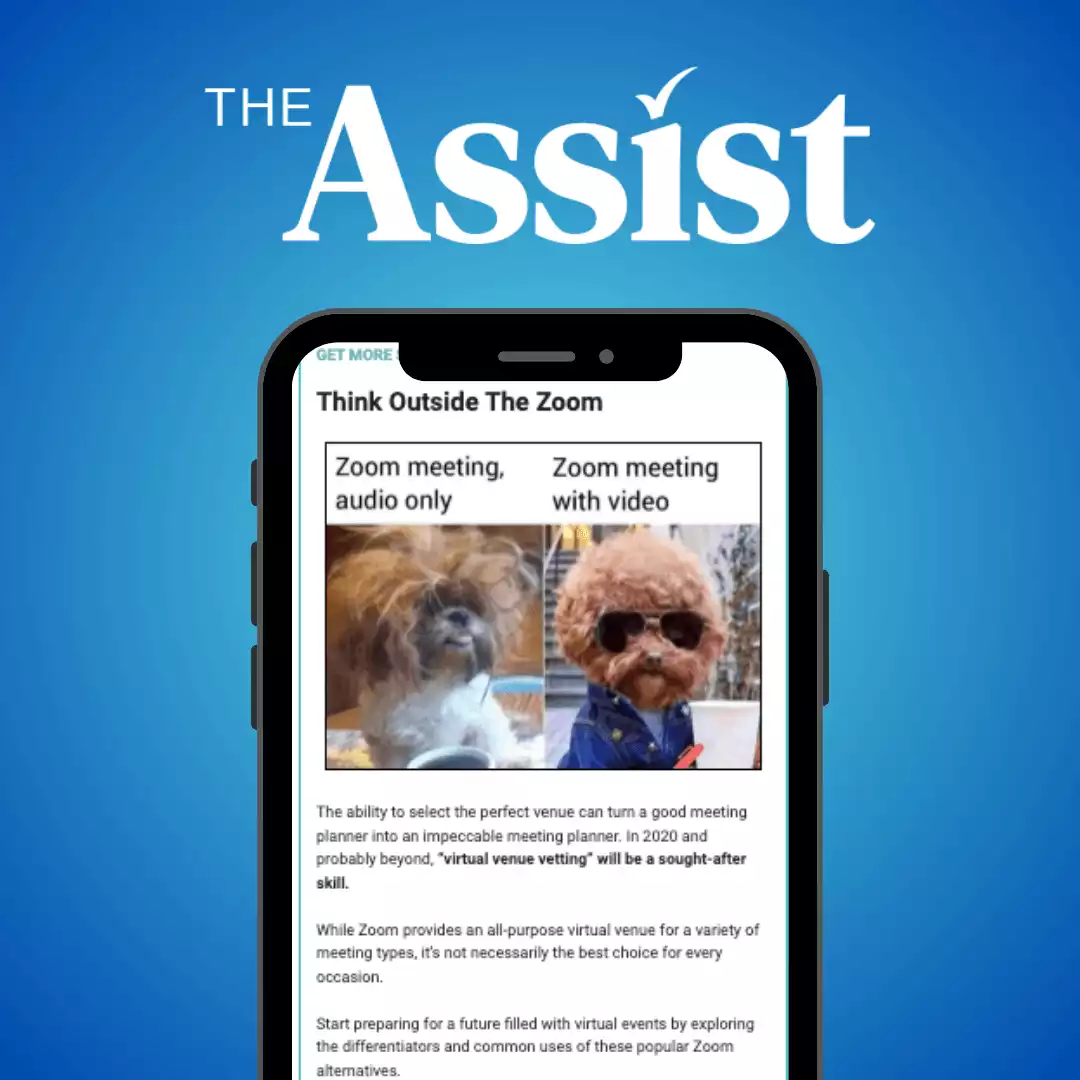 Become A Better Professional In 5 Minutes
Desk Scavenger Hunt 🔎
Instructions: Create a list of items commonly found around the office, such as a stapler, a coffee mug, a sticky note, a specific color pen, etc. Then, set a timer and challenge your team to locate and gather these items from their desks or the surrounding area. The first person or team to gather all the items and return to the starting point wins.
It's a light-hearted and interactive game that encourages movement, team collaboration, and a bit of friendly competition while also giving your team a chance to explore their workspace in a new way.
⭐️ For more motivation for your team, subscribe to The Assist for free.
👉 Join 35,658+ Professionals For Free Today!
Creating an enjoyable workplace is no longer something reserved solely for big tech companies in Silicon Valley. Companies around the world are making their offices a place where people get lots done while also having fun too.
Want to jump to a fun office game or activity that we recommend?
Some of our favorite fun office games & activities to check out:
So how can your company start injecting more fun into each day? We asked some awesome companies to share their fun office activities and office games to play at work (we also shared our favorites below) – basically, how they get people away from their desks for a bit and interacting with each other!
Get Your Free Would You Rather Questions Here
Looking for something to do with your hybrid team? 
These are five of our favorite team-tested activities to help managers engage fully remote and in-person employees:
There are some really cool ideas & fun office games to play at work on Fridays (48 in total) that you can steal and use to bond with your coworkers.
Page Contents (Click To Jump)
Fun Office Activities
"Follow the customizations where no scavenger hunter has ever gone before."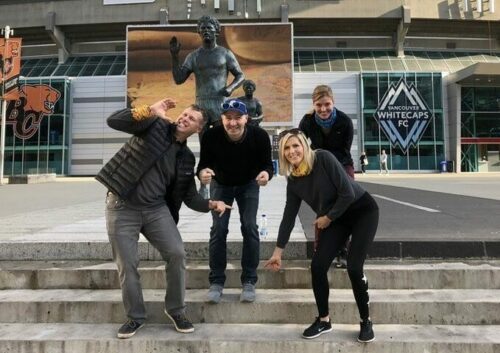 When the pandemic hit, HR professionals everywhere went on the lookout for fun, innovative ways to keep newly remote teams connected to each other.
Put a spin on it: Create a short, sharable video series documenting your team's progress.
This Office Game at Work – Amazon
A group of coworkers from Amazon recently explored the Seattle area where they created a custom remote scavenger hunt – inviting team members to explore their city with everyone coming back smiling:
"I was able to sit back and let the Outback team run everything including special requests I had. The vent coordinator was very accommodating and I loved watching the videos and photos roll-in during the event. Everyone came back smiling and laughing which is hard to do with 20 VP's and directors. Everything was very efficient and ran in a smooth manner. 10/10"
Next step to get started: Your chase, your rules. Learn how to get started here.
Check out the Wild Goose Chase in action!
"Just as fun but more rewarding than riding a bike."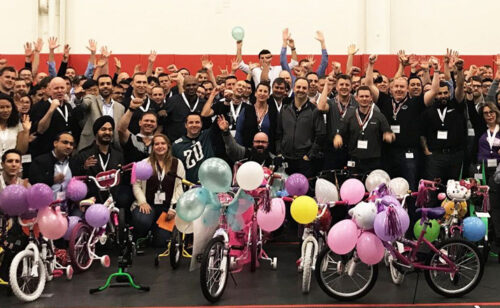 This activity channels all those altruistic feel-good vibes that tap into the true importance of team building. All the ingredients of giving back are ready and waiting for you and your team to show up to build some bikes, have some fun, and then donate them to a charity.
Put a spin on it: Rent tandem bicycles and go for a group joyride to celebrate your good deeds.
In this video testimonial, a team recently participated in a charity bike-building event. See what that had to say in the video below,
Next step to get started: These bikes aren't going to make themselves. Explore the Charity Bike Buildathon details to see if this charity event is right for your office.
3) Go Outside Together
"Take it outside in the best possible way."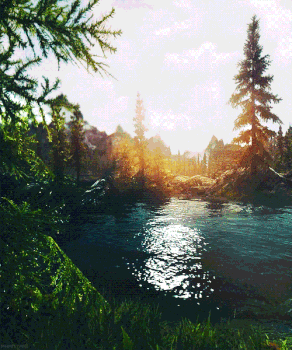 This is the team building activity for those who loathe the structure of team building activities. All you have to do is go outside together. Talk a little about anything you want. With hope, you'll also smile a lot and want to do it again.
Put a spin on it: Layer on a structured sharing session that matches your team's style. (Some teams may want to share gratitude while others enjoy sharing grievances.)
This Office Game at Work – Bonusly
What if you're a smaller team with people spread out across the country? George Dickerson explains how Bonusly manages to have fun together even though their team is thousands of miles apart:
"Half of our team is in Brooklyn, NY and the other half works in Boulder, CO. That provides us a great mix of things to do together. Although we're not always all in the same space, we definitely make up for it each time we gather the full team. We've had some pretty riveting indoor bocce ball tournaments, team meals, and some excellent happy hours in NYC. In Boulder, we do more outdoor activities together like barbecues and hiking in the Rocky Mountains."
Next step to get started: Get in the mood to Walk.
4) Two-Day Invention Fest
"A team that creates together stays together."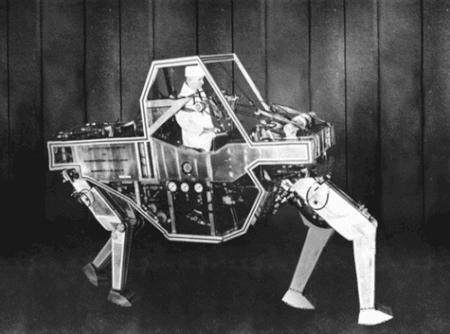 Bring the team together to make something. Sure this sounds a lot like work, but you might be surprised how much riotous fun you can have breaking into small groups and creating models, prototypes, plans, or productive fails during an uninterrupted spree of collaboration and creativity.
Put a spin on it: Close each day with a talent show. People can share the achievements or ideas they've had so far during the fest.
This Office Game at Work – Riot Games
A leading creator and provider of free multiplayer online games, Riot's entire business structure is centered around games. When employees create, promote, and improve games for a living, what do they do to make work even more awesome? They play more games. They also plan an annual invention fest of their own called "Thunderdome."
Rioters also enjoy hackathons, where teams with big ideas attempt to build marketable models and prototypes in a two-day invention fest. They call it the Thunderdome. Sure, the event is challenging and labor intensive, but it's also engaging and fun. Thunderdome proves you can design engaging employee activities around doing more work—work without restrictions and limits, work that lets employees connect secret passions and inventions to their day-to-day lives. These activities maximize employee passion by focusing on the aspects of work employees are most passionate about. Maybe your company's Thunderdome involves developing a business plan or an advertising slogan. Whatever it is, employees will love it.
Next step to get started: Get inspired to innovate through failure.
Get Your Free Conference Call Bingo Game Here
---
Zoom & Online Office Games
"Channel your inner detective."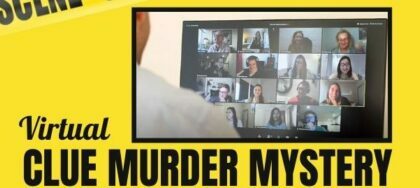 Even the latest page-turning crime thriller won't immerse you as much as this virtual mystery. During this event, you actually get to live inside the mystery. It combines video conferencing and a specially designed app to make every aspect of solving the mystery, from examining clues to reviewing case files, flow perfectly.
Put a spin on it: Debrief after the mystery and assign everyone funny "superlatives" based on how they contributed to the solution. (Ex: Most likely to suspect everyone.)
This Office Game at Work – Facebook
The team at Facebook recently explored this office activity and found some initial success. Check out their testimonial here.
"Our point of contact at Outback provided top-notch customer service by reaching out to me immediately after booking, as well as following up with me several days before our event and after our event. He helped me get up to speed with the app and the event and was super professional. I also loved how easy it was to pay for our event and get all of the details to print out and to run the event. Whoever decided on Clue Murder Mystery is great!"
Next step to get started: Don't let them get away with it.
"It's like HIIT for your brain."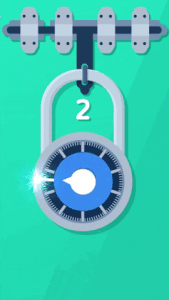 Do you have what it takes to be a master codebreaker? Put your skills to the test during this virtual session packed with trivia, riddles, and puzzles to dizzy your intellect.
Put a spin on it: Tell everyone to come prepared with a riddle. Pause the game clock at random so teammates can challenge teammates with even more mind-bending fun.
This Office Game at Work – Swiss Re
Here is what Swiss Re said about their recent office team building activity,
"The Virtual Code Break scenarios were quite challenging and fun. The teams had a great time solving them. Your team provided great support to ensure we had what we needed for the event to be successful."
Next step to get started: Face the ultimate code-breaking challenge.
"It's actually all fun and games."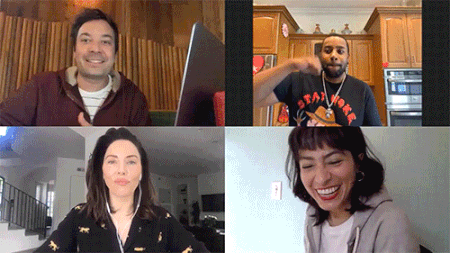 Why choose between games when you can experience a spectacular combination of all your favorite virtual team-building activities? Remote teams will delight in a series of drawing prompts, trivia questions, and video challenges.
Put a spin on it: Choose an amount of time (say, 5, 10, or 15 minutes) and agree to break for a dance party at those intervals.
This Office Game at Work – Intel
After their most recent office game competition, Christine Smessaert from Intel had this to say about the event,
"Everyone enjoyed their experience with you guys at our team building event. We are discussing having another event for our Capital Partners. When I have more details/a decision, I will reach back out!"
Next step to get started: Did someone say virtual office games? Book an event here.
"You won't get any medals, but you'll make gold memories."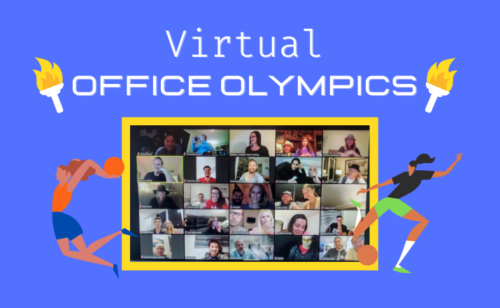 Bust out your home country mini flags. You're about to dive into a virtual tribute of all things Olympics. Test your knowledge with trivia and taste an Olympian's thirst for competition with a series of challenges.
Put a spin on it: Have everyone share throwback pictures of themselves either being athletic or trying to be athletic.
This Office Game at Work – Medtronic
The team at Medtronic talked about their most recent experience with Outback Team Building's Virtual Office Olympics:
"It was fun for all of us. It brought us together across geographies — working together as teams and having a lot of fun. We really saw some skills that we didn't know each other had. And you know what, a little competition, and a lot of fun."
Next step to get started: Grab that torch. Your team is waiting.
Get Your Free Conference Call Bingo Game Here
---
Fun Office Games
9) "Chat n' Chew"
"Chew on delicious food and brilliant ideas."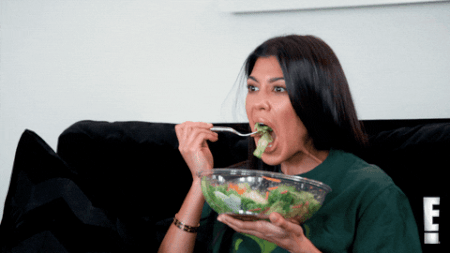 Shared with us by a BrightFire staffer, this idea is similar to a classic lunch and learn, where everyone gathers to eat lunch and learn new things. The "Chat n' Chew" aligns more with a classic team-building activity because you learn from your team members. Instead of bringing in an outside expert, simply invite your co-workers to share new ideas or explain new technologies they're excited about.
Put a spin on it: Maximize the teamwork aspect by inviting groups to collaborate on and pitch ideas during the session while enjoying a curated employee care package.
This Office Game at Work – BrightFire
Hannah Day shows us how BrightFire gets creative with their office fun:
Some of the favorite activities here at BrightFire are weekly Yoga sessions, and a "Chat n' Chew" where we discuss new ideas, or new technologies over a catered lunch and swag give aways! Our close-knit and friendly feeling lends to an open-minded atmosphere for every one to bring forward ideas and new concepts.
Next step to get started: Make sure the centerpiece of this office event — the food — is delicious and healthy:
10) Improv Night
"Teams that can improv together = unstoppable."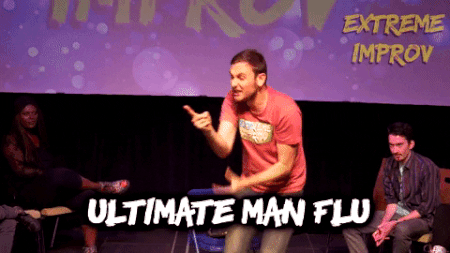 Participating in some group improv may not seem at first like a team-building exercise, but if you look closer, you'll see that improv is a fun way to practice teamwork and problem-solving. It's almost like a relay, how your teammates throw a concept or a premise your way and it's up to you to run with it lest the joke fall flat. Just watch a professional improv show and you'll see that while just one person may deliver that epic punchline, the entire team worked together to make that moment possible.
Put a spin on it: Incorporate some insider jokes.
This Office Game at Work – KPMG
Mark Bower, Consulting Director at KPMG noted the rise in engagement from his teams during their recent virtual improv activity:
"My work teams have been in a rut endless and repetitive team huddles and virtual hang outs to stay connected. Attendance and engagement have been plummeting. We invited the Laughter on Call team to host our latest team get together and it was fantastic! Everyone on my team got involved and I saw some smiles and personality quirks that I had not seen in a long time! It was just so much fun and a huge morale boost for the team. As soon as it ended people were asking when we can have another one!"
Next step to get started: Wait are you waiting for? That belly laugh is dying to come out with an office-wide improv night. Plus, Laughter on Call is available in virtual, hybrid and in-person formats.
11) Guess the Coworker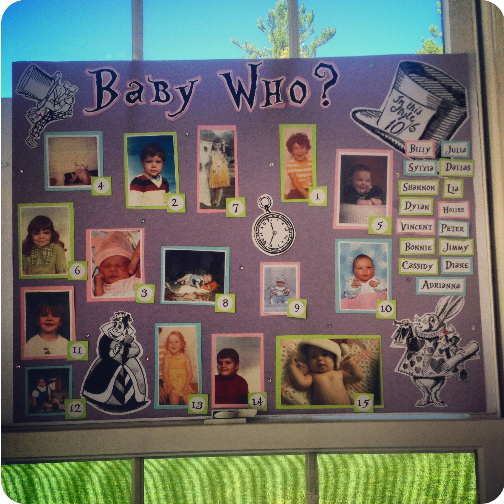 Guess the Coworker is a fun team building game perfect for larger offices. Employees try to guess who the mystery coworker is based on clues provided by the team.
👶 Baby Picture Version: Players can submit baby photos of themselves and the team must match each person to their baby photo.
💃🏻 Celebrity Doppelgänger: Write down celebrity names that resemble each of your coworkers and see who can correctly guess the most.
Put a spin on it: Have a bonus round with fun questions related to the mystery coworker.
This Office Game at Work: Beech-Nut Nutrition Company
Employees at Beech-Nut Nutrition Company had a blast playing Guess the Coworker "Baby Picture Version" and it turned out to be a great office game:
Next step to get started: Ask your team to submit baby photos and celebrity doppelgangers for the game.
12) Taco Tuesday – With Trivia
"An event so awesome, you can't say it ten times fast: TacoTuesdayTrivia."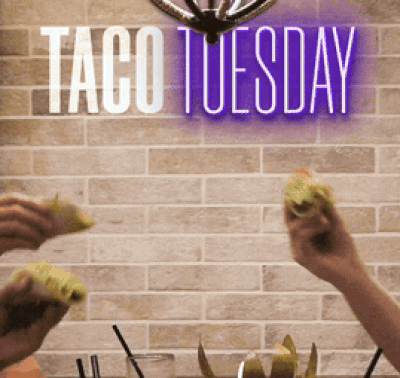 It's happy hour, Taco Tuesday (or any night of the week if you want to cheat), and trivia night all rolled into one spectacular event of awesomeness. Bring everyone, even people from different teams, together. If they can't bond over a shared taste for taco toppings then they can at least bond during trivia.
Put a spin on it: Involve everyone, including people with families and those who don't do happy hours, by doing the same event during the lunch break and with work-related trivia.
This Office Game at Work – Swag.com
We spoke with John Giunta, VP of Marketing at Swag.com, to find out what fun office activities they play. This is what he told us:
"At Swag.com we have a monthly afterwork Happy Hour where we try to incorporate games and team activities. We usually alternate months between going out and doing activities in the office. Recently we stayed in for a team trivia and taco night where we mixed-up the teams across departments to help people get to know each better. We are a quickly growing team, so these happy hours are great way for new members to meet gain talk with co-workers that haven't spent much time with and the team activities and games can help break the ice."
Next step to get started: Get your trivia games and ideas in order.
Get Your Free Conference Call Bingo Game Here
---
Fun Friday Games At Work
13) Karaoke
"Sound bad. Feel good."
It's time to shine or at least try to. Grow at least a million times closer to your team by embarrassing yourself with a round of karaoke. If you happen to be a good singer, then sit back and enjoy watching your co-workers' jaws drop.
Put a spin on it: Pair this event with a chili cook-off. (This covers the food for the singers and the entertainment for the dinner crowd.)
This Office Game at Work – Hack Reactor
Hack Reactor is a bootcamp where programmers become software engineers in 12 weeks. They're a group of hard-working individuals, but they also know how to have fun, says Jared Neil:
"At Hack Reactor we always love to have a good time together after work singing karaoke, hosting talent shows, movie nights, scavenger hunts, ice cream socials as well as casino night just to name a few! We work hard, play hard, and eat healthily!"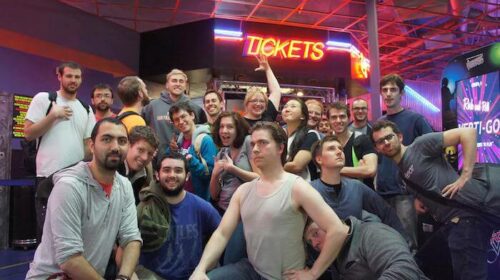 Next step to get started: Starting making the karaoke setlist of your dreams.
"A hunt even animal lovers can enjoy."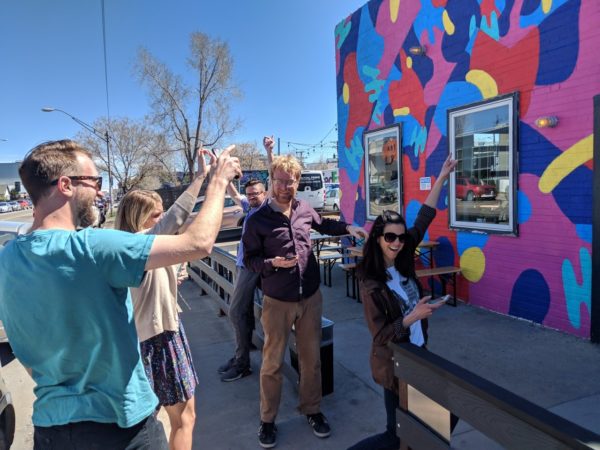 Few team-building games hold as much universal appeal as the noble scavenger hunt. Even the most stoic among you won't be able to hide the flush of excitement they get as they get lost in the thrill of the chase — roaming around, finding clues, completing challenges, and more.
Put a spin on it: Reinforce your company culture by basing some of the clues on your core values or mission goals.
Let's Roam knows how to have a good time. They've gained a following in the corporate community for their out-of-the-box approach to morale-boosting fun in the form of virtual team building games and city-wide outdoor scavenger hunts. Natalia Seybold, Business Design & Innovation Strategy, GE Crotonville, raves about how a Let's Roam Scavenger Hunt was the perfect fun-tastic activity for her office:
"From start to finish, we had an incredible Let's Roam experience. We flew in GE team members from all over the world for the team-building scavenger hunt, and the hunt was the perfect way for them to explore a new place. Everyone who participated was so impressed they said that they wanted to do similar hunts in their respective cities, with their teams. The Let's Roam team is second to none. They went above and beyond, making it easy to incorporate questions about our company into the hunt."
Next step to get started: Ready, set, hunt.
15) Lunch & Learn & Game
"Combine learning and play to achieve office-fun equilibrium."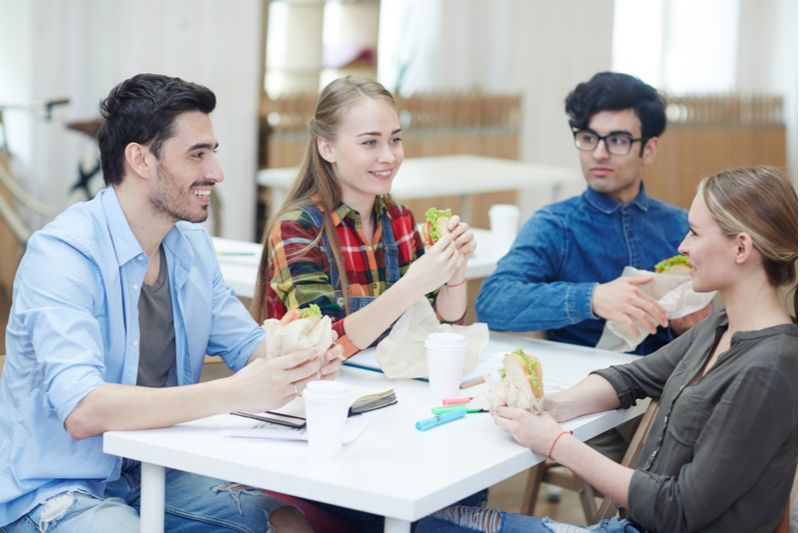 Another variation on the classic lunch and learn is the lunch and learn and game. You eat. You learn. You play. It's that simple. The details of each are totally up to you. For example, you could eat ice cream sundaes while learning about the decimation of natural gorilla habitats and playing a game of Jenga.
Put a spin on it: Have three different people select the three main components of this event (the lunch, the learning, and the games) — no collusion allowed! The resulting activity will be a delightful mashup of their preferences and personalities.
This Office Game at Work – monday.com
Omri Itzhak at monday.com explained how Friday (ironically enough) is always a fun day to be at their office:
A favorite monday.com office activity is getting together every Friday for team lunches, which are held on the rooftop floor of our building with an incredible view of downtown. It's a chance to connect and get to know one another in a meaningful way. Some Fridays we play various activities and quick fun office games to play in the office. Other Fridays, we go around the table and share personal and company highs for the week. This allows everyone to stay in tune with what is going on with the business and to celebrate each other's success (oftentimes they turn into a big love fest!). The best part of Friday lunches is the initiation activity that all the new team members have to partake in. We'd share, but it's a company secret! 
Next step to get started: Pick your lineup of games and activities that lead to fun at work.
16) Rock, paper, scissors competition
"Keep your poker face. Show your rock, paper, scissors face."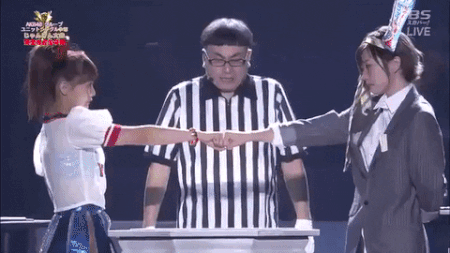 Rock, paper, scissors is a brilliant office activity. It's fun. It requires no equipment. Almost everyone already knows how to play, and if they don't, it won't take long to get them up to speed. You don't even have to plan this competition in advance. Just blow a whistle and tell everyone it's game time.
Put a spin on it: Whether you're competing virtually or in person, you can combine this competition with a happy hour to see if libations inspire anyone to change up their strategy.
This Office Game at Work – FUN.com
If you get competitive playing Rock Paper Scissors, then you'll love what Marlon Heimerl over at FUN.com told me about their company:
At FUN.com you might imagine we're all about promoting a Fun-loving culture.. Not only do we have an annual Mario Kart tournament and an annual Nerf Gun war, but we have an entire room dedicated to gaming on breaks. We also like to break up the year by attending things like Comic Con in Minneapolis and take some time of our "grueling" day jobs with another very popular rock-paper-scissors tournament. As you might imagine, the grueling comment was sarcastic! Promoting a fun environment gives people a reason to get up every day and do their best, not because you are working for a paycheck, but because you are working to help the friends beside you do well in the broader arena of finding a work/life balance while building lasting relationships.
Next step to get started: Be prepared. Get the official rules of rock, paper, scissors.
17) Holiday-Themed Games
"It's not a holiday party. It's a holiday having a party."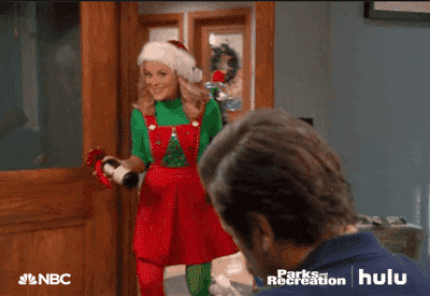 Combine the festivities of the holiday office party with the casual comfort of a game night to create an activity that's a perfect celebratory but still low fuss. Just decorate or dress up according to a holiday theme and play whatever party games and activities you want, from board games like Pictionary to guessing games like twenty questions.
Put a spin on it: Add a cool customized jigsaw puzzle.
Ruthana Smith over at Harmless Harvest shared how the raw coconut water brand has fun at their San Francisco HQ,
Here at Harmless Harvest we create weird and wonderful smoothies and variations of our Coconut Water to share with others in the office. We have also recently installed hammocks – picture below of my colleagues trying to flip me around in it. Every month we also have a massive lunch together also with a theme each time – last month was of course Halloween!
Next step to get started: You're going to want to start celebrating as many holidays as possible, starting with National Grab Some Nuts Day.
---
Office Games For Small Groups
18) Deduction Games
"It's pretty much the opposite of a trust fall."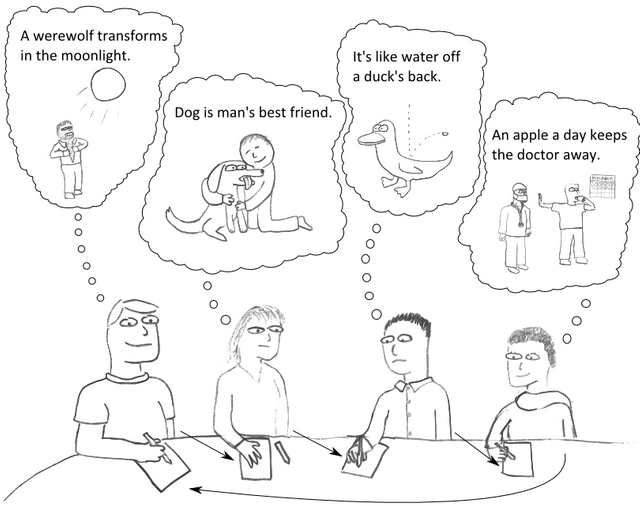 Pick your favorite form of trickery mind games, such as Mafia, Eat Poop You Cat, and Werewolf, to embark on an adventure of laughter, treachery, and both big and little lies, all told in the name of fun. Get to know who spins the most clever lies and also who can spit them out while looking you straight in the eye.
Put a spin on it: Set up a laptop or webcam to capture all the silly faces people make when they're trying to trick each other.
This Office Game at Work – TINYpulse
What the people at TINYpulse say about these games:
"One of our favorite activities at TINYpulse is playing simple games like Werewolf or Eat Poop, You Cat. Werewolf is a great way for people to loosen up and casually accuse each other of being a blood-thirsty werewolf that has been killing the villagers while they sleep. You can find the rules here. Eat Poop, You Cat is essentially telephone Pictionary. Each person writes down a phrase, passes it to the left. The person must then draw a picture based on the phrase, then fold the paper over so the phrase is hidden. Once it's passed to the left, the next person must write a phrase based on the drawing. You continue to pass the paper until you get yours back. Another awesome way to get people laughing together!"
Next step to get started: Choose your challenge and learn the rules: Mafia, Eat Poop You Cat, and Werewolf.
19) Weekly Trivia
"Use trivia to create far from trivial bonds."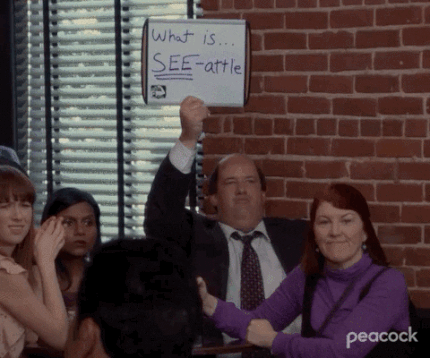 Trivia is a lot of fun. Trivia that's actually based on you and your co-workers is absolutely unforgettable. Take a variety of trivia quizzes and then peruse (and laugh about) the results to turn your work team into a family.
Put a spin on it: Ice cream and icebreaker games. Warm up the team with some sugar and a few casual icebreakers before you immerse them in a test of random knowledge.
This Office Game at Work – Accredible
Kim Lao from Accredible is on a team that spans across continents, so it was important that they could find some type of activity that would allow folks on either side of the Atlantic to participate. They settled on "asynchronous" weekly trivia contests.
"The weekly trivia contests from Water Cooler Trivia has promoted some healthy competition between our team members when we compete for the top three positions. Sharing laughs about the questions that stump us gives us a fun start to the work week. I even recently learned through the trivia contests that an international World Toilet Day actually exists! Since our team has members that are based in the UK and other parts of the world, it's great to see a mix of questions that aren't all US-centric, and it's great that the quizzes are open for an entire day so people can fit it into their schedule."
Next step to get started: Get support for your weekly trivia habit.
20) Hungry, Hungry Ninjas
"Bring a classic board game to life."
Invented by a team at Bigcommerce, this super physical, super collaborative activity will get your team from zero to laughter in record time, even after a long workday. Basically, you play the classic board game, Hungry, Hungry Hippos, but you (with the help of a skateboard) are the hippo, your mouth is a laundry basket, your food are balloons, and the world is your game board.
Put a spin on it: Boost the camaraderie factor with matching team uniforms or jerseys.
This Office Game at Work – Bigcommerce
Here's how Bigcommerce's Austin office unwinds at work according to Office and Experience Manager, Elizabeth Rhymaun:
Here at Bigcommerce we work hard, but we also play hard! Whether its a small break for a ping pong tournament or our Friday yoga sessions, we like to find outlets to relieve stress and have a little fun. We love to throw in the random lip sync battle during a Friday afternoon happy hour or have holiday decorating contests for free breakfast tacos, or even make up our own office games ideas (Hungry Hungry Ninjas = skateboards, laundry baskets, and balloons). We definitely love to keep things a bit wild around the office!
Next step to get started: Watch and learn.
21) Conference Table Ice Curling
"Discover yet another use for that old conference table."

You don't need ice, brooms, or even massive rocks to get the experience of ice curling on a conference table. Just rally your teams and create flat targets, even with something simple like Post-Its® for example, on opposite ends of a table. Take turns sliding rocks or really any slidable objects (Matchbox cars, coasters, or snack bars) toward the targets. The goal is simply getting as close to the target as possible.
Put a spin on it: The losing team gets to challenge the winning team to a dare of their choice.
This Office Game at Work – Objective
Liz Van Camp told SnackNation about an epic monthly tournament the company competes in:
At Objective, we have a monthly 'Office Olympics' tournament. The entire office gets to participate and relax while we hold the competition that afternoon. It has been a ton of fun and Events include the following, to name a few:

Water Balloon Toss

Nerf Shootout

Conference Table 'Ice Curling'

Dizzy Dash (where after being spun around with your eyes closed, you see how far you can walk/run down a curb in 10 seconds without falling off)

This monthly competition brings the entire office together and keeps everyone laughing, but still trying their best, since the winner receives a prize. It's the activity everyone most looks forward to each month. It also helps to break things up a bit and to encourage a fun atmosphere in the office.
Next step to get started: Get an out-of-the-box game board if you want to be fancy.
"One person's history is another person's comedy."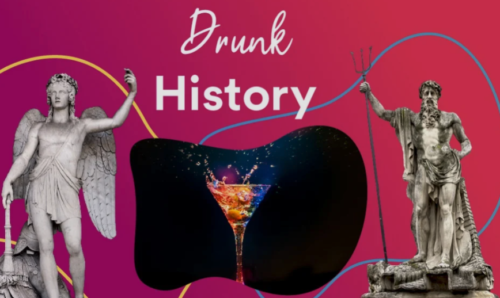 Inspired by the beloved Comedy Central series, this activity is more about testing your improv skills than your knowledge of history. The point is to have fun, not to be right about everything. Participants will be challenged to relay details about historical events. If they know absolutely nothing at all, then they can at least tell a good or hilarious story about what they imagined might have happened.
Put a spin on it: Add an employee engagement spin by turning this event into YOUR Drunk History, where participants guess details about each other's personal history.
This Office Game at Work – Point 72
Catie Cribbin and her team at Point 72 loved the flexibility to run a virtual event with her entire team in her testimonial,
Thanks for reaching out. The team loved the event we hosted in June! It was a great way to get to know each other and have fun while doing so. I am actually looking to host an end of summer event as well – can you tell me more about the Scavenger Hunt and if it's possible to do that in a virtual setting?
Next step to get started: Start laughing at history.
23) Old School Videogame day
"Get ready to game like it's 1999."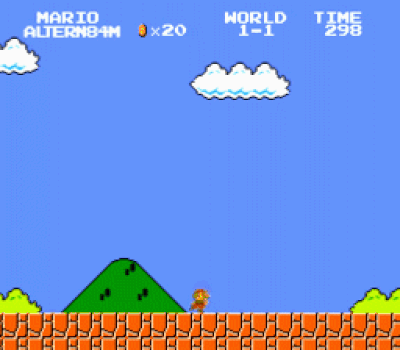 Time to dig through your closets and your attics. Dust off those vintage Nintendo consoles, Playstations, and maybe even a rare sighting of Sega. New consoles are welcome too of course. The only rule to this activity is that everyone comes together to play or at least cheer gamers on.
Put a spin on it: Come up with a silly challenge or victory dance people must complete each time they level up.
This Office Game at Work – Greenvelope
Alex Kelsey at Greenvelope reached out to SnackNation with these fantastic ways they create an enjoyable work environment:
The Greenvelope.com team works hard, but we also know the importance of stepping away from the computer and having some fun during the day. Daily foosball tournaments are never missed, and are occasionally supplemented by a corn hole tournament on our custom Greenvelope set. Weekly happy hours bring the team together, whether we are experimenting with new recipes and cocktails, crafting for the holidays, or exploring downtown Seattle's bar and restaurant scene. The newest addition to the office is a Nintendo 64, so you know there are Mario Kart championships going down on the regs. And our CEO, Sam Franklin, also included the perfect dose of zen by including a yoga room in our new office, complete with workout equipment to help us de-stress or get a little workout in during the day.
Next step to get started: Getting excited during a visit to the virtual Museum of Mario.
Get Your Free Conference Call Bingo Game Here
---
Office Games For Large Groups
24) Basketball Tournament
"Is it a full-court press or a press full court?"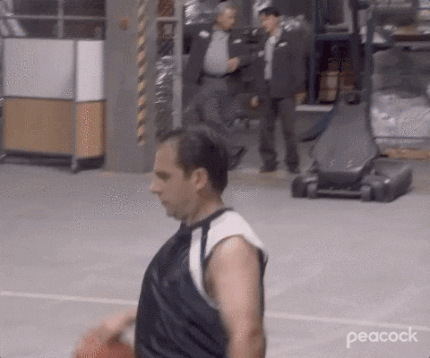 Skills or no skills, everyone will enjoy this game, whether they're aspiring toward greatness on the court or laughing on the sidelines. All you need is a basketball, a hoop, and some able and willing bodies. A whistle would also be a fantastic addition. Just be sure to give it to someone responsible.
Put a spin on it: Turn it into the cornerstone event of an office spirit week. Dress up in team colors, hold a pep rally, and just generally channel some old-fashioned high school enthusiasm and obnoxiousness.
This Office Game at Work – Limeade
As an employee engagement platform also plays fun employee engagement games, it makes a lot of sense that Limeade pays special attention to their culture and their team. Here are the fun office games for employees to play at work that Andrea Augustine at Limeade shared with us:
From walking meetings to coloring and puzzle stations, there's always something to get us out of our chairs (well, standing desks that is). Fitness challenges frequent here (planking and wall sits) and team competition gets fierce. When we need to blow off steam, we hop on a razor scooter or start a nerf war. Some enjoy ping pong and others 3×3 basketball, but our dance breaks are loved by all.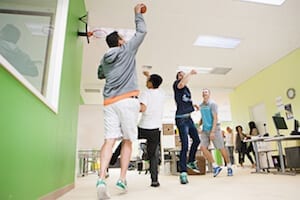 Next step to get started: Learn how to plan and organize a full basketball tournament here.
25) Mini Game Mash-Up
"A bunch of mini-games adds up to a lot of fun."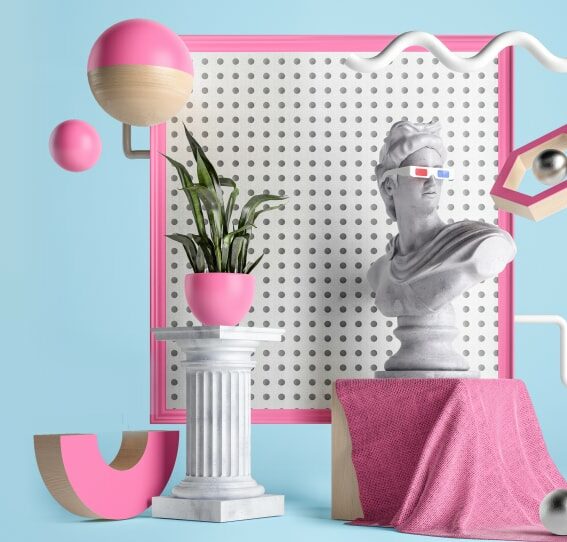 Race through a series of games that challenge and stimulate your intellect and your funny bone. Improvise hand-sketched artwork, annihilate some riddles, and even play a round of surprise and tell.
Put a spin on it: Add lightning rounds of interactive games in between the other games. Some picks that bring out the most laughs and the most madness include egg drop, two truths, and a lie, foosball, and ping pong. You could even try to play ping pong while playing two truths and a lie if you really want a challenge.
What people say about Confetti's Mini Game Mash-Up:
"The team LOVED the event! It was super fun and engaging and was the perfect activity for this group. Nik was also awesome! Perfect candor that meshed well with the team."
Next step to get started: What do we say to fun? Bring it on.
26) Office Raffle
"Find out who has Lady Luck on their side!"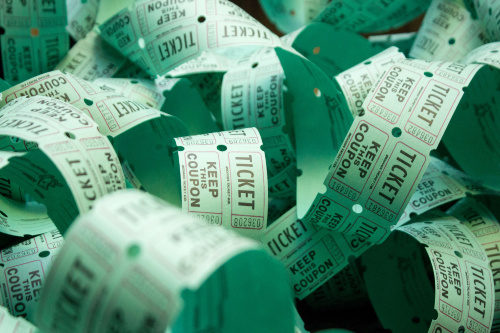 Office Raffles are a fun office game sure to liven up any workday. Employees can purchase raffle tickets for charity or team building activities and then submit the tickets in a raffle for prizes. It's an easy way to generate team spirit and excitement while giving back.
Get your team ready for the next office raffle with these fun game ideas:
▶︎ Bingo: Offer an exciting bingo raffle to your employees where they can select their lucky numbers, which they will then match up with the charity or team building activities that have been drawn.
▶︎ Charades: Inspire your employees to get creative and have fun by hosting a charades-style raffle, where they must act out their task or charity activity in order to win exciting prizes!
▶︎ Celebrity Heads: Get everyone involved in your office raffle by playing Celebrity Heads, where they must guess the celebrity name based on a randomly chosen card! Each player gets the name of a celebrity put on their head, without knowing which one they have. As the players start walking around and asking yes or no questions about their character – such as "am I an actor?" – others must answer while trying to get their own celebrity in the process!
Put a spin on it: Up the fun factor by offering a prize for most creative raffle ticket design.
Grace Wright, Admin & Compliance Controller at CEVA Logistics, participated in supporting Save the Children by raising money to help children across the world get the important healthcare they need:
"We finished off the Christmas festivities at UKPN with our annual Christmas Charity Raffle on the 21st December and we managed to raise an amazing £1,440 for Havens Hospice. The day was full of lovely food and winning some amazing prizes!"
Next step to get started: Ask your team for ideas on prizes and reach out to local organizations to find a charity partner.
"Live out a scene of your very own action movie."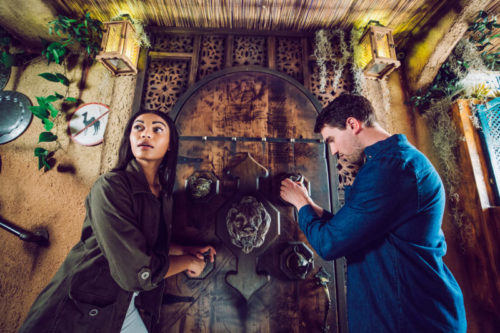 Think you're an escape artist? Think you can keep your cool under extreme pressure? Find out by daring to enter an escape room. You and your team will bond as you work together to pursue your ultimate goal: freedom. Choose your adventure to wind up in anything from an art museum to a remote jungle.
Put a spin on it: Have everyone create a character that they must embody throughout the entire challenge.
Here is what one group of coworkers thought after solving an escape room together,
"Our group just completed their 4th escape room and this one was our favorite!!! So far we've done; the playground, gold rush, special ops, and the heist! The heist was our favorite partially because of JACOB!!! He is amazing and so much fun to have as a remote guide. He allowed us to really think about what we needed to do, which is the whole enjoyment of Escape Rooms! Thanks to EVERYONE involved at this location!!! Y'all are great!!! We've had a blast every time! See you in a few weeks!!!"
Next step to get started: Don't wait — the sooner you get in trouble, the sooner you can escape.
28) Office Fitness
"Experience the joy of wordless bonding."
Reward employees while also indulging in some fun team building. Office fitness (yoga, boxing, or anything else you want) covers all the bases. You don't even need to talk that much; the synchronization of your movements provides a satisfying sense of bonding and unity.
Put a spin on it: Create a shared, team playlist for your workout fun.
This Office Game at Work – OwnLocal
We reached out to Nicole Brooks of OwnLocal after seeing their company listed in an article on The Muse called "10 Companies That Are Just as Great as Google". It sounds like there's a good reason why they made this list:
"Work hard play hard is extremely cliche, but that describes our office perfectly. People at OwnLocal work extremely hard throughout the day, so we encourage people to blow off steam."
Next step to get started: Explore a world of corporate wellness possibilities.
Get Your Free Conference Call Bingo Game Here
---
Fun Friday Activities At Work
29) Office Oktoberfest + Beer Tasting
"Oktoberfest is whenever you want it to be."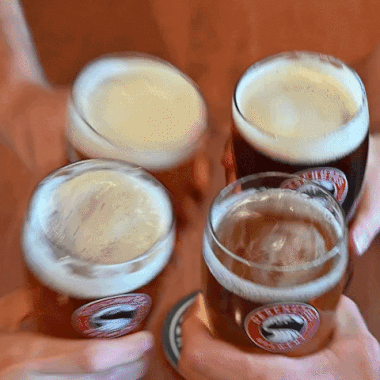 Bust out the beer, the pretzels, and the das boot—lederhosen are strictly optional of course. To pull off this event, you simply infuse your office with that priceless festival vibe. Ask everyone to bring in beer (or nonalcoholic beverages) and snacks of their choice. The fun really gets rolling as you share and mingle.
Put a spin on it: Turn this Fun Friday into a feel-good spectacular by layering on one of these recognition ideas, like giving everyone beer fest nicknames.
This Office Game at Work – Microsoft
A team at Microsoft had this to say about beer tasting with City Brew:
"City Brew Tours was amazing! They were so accommodating for our group and were very knowledgeable about beer and the breeding process. I will definitely be booking with them again!"
Next step to get started: Find the best beers near you.
30) Mix N Mingle
"Bring them together and they will bond."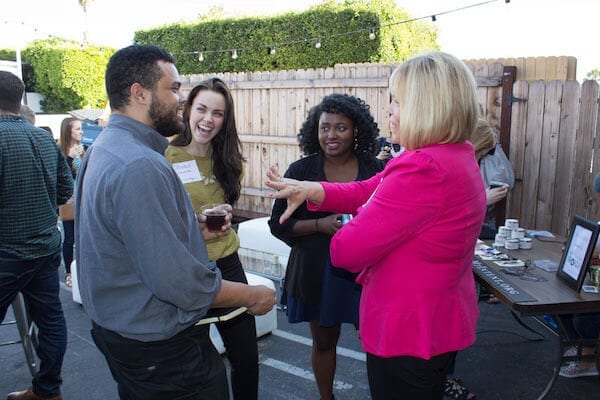 The inventors of the Mix N Mingle, aka employees at Spark, explain that all you need to do is get employees from different departments together "to have lunch and get to know more about each other." Easy enough, right? You barely need to manage or control this activity at all; the key service you provide is just that first step of bringing together people who usually spend little time with each other.
Put a spin on it: Layer on inspiration from musical chairs by having everyone switch seats every ten minutes or so.
This Office Game at Work – Sparks
When we reached out to Manisha Priyadarshan at Sparks, who specializes in live marketing experiences, we were blown away at all the fun things they do at their office. Their company's core values are list as the "Code 10" philosophy, which you can check out here. Number 10 on their list is "Work should be fun". Here's what Manisha had to say about how Sparks makes work fun:
At Sparks, we strive for this every day. We greatly invest in our employees and want them to wake up looking forward to coming to Sparks, because, well, they have fun. Here are some of the ways we embrace number 10:

We run a program called "Mix & Mingle": employees selected from different departments to have lunch and get to know more about each other. We also run a program called "Food4Thought", where employees can learn more about Sparks over lunch by hearing presentations from people in each department on projects they have worked on.
HR runs a program called "TedEd": an hour long live session including a screening of a Sparks-relevant Ted Talk followed by a round-table discussion.
We have bimonthly "Flash Contests" with mini contests to inspire people to think about our company's codes, i.e. send a story of a time when, "the client's problem was your opportunity."
We've hosted a number of fun events throughout the year! Chili Cook-off, Halloween Party, Holiday Party, Valentine's Cupcake decorating, Mini March Madness, Earth Day, and Summer BBQs.
We have recently implemented a Bring Your Dog to Work committee, where a select panel of dog owners and dog lovers will help to decide which employees pets would make great workday partners by spending the day at the office!

Next step to get started: Warm up to this event by using a mingling tool like Donut.
"Delicious is as delicious does."
View this post on Instagram
Head out on a tasty field trip to sample local flavors even the foodies among you have never sampled. You'll see cool things, have cool conversations, and meet cool artisanal purveyors of your new favorite foods.
Put a spin on it: Create a group food diary or Instagram story.
Next step to get started: Don't wait — the foodies in your office are getting hangry. Take them on a tour ASAP.
Get Your Free Conference Call Bingo Game Here
---
Office Activities For Small Groups
32) Office-Wide Wine Tasting
"Office bacchanalia doesn't get tastier than this."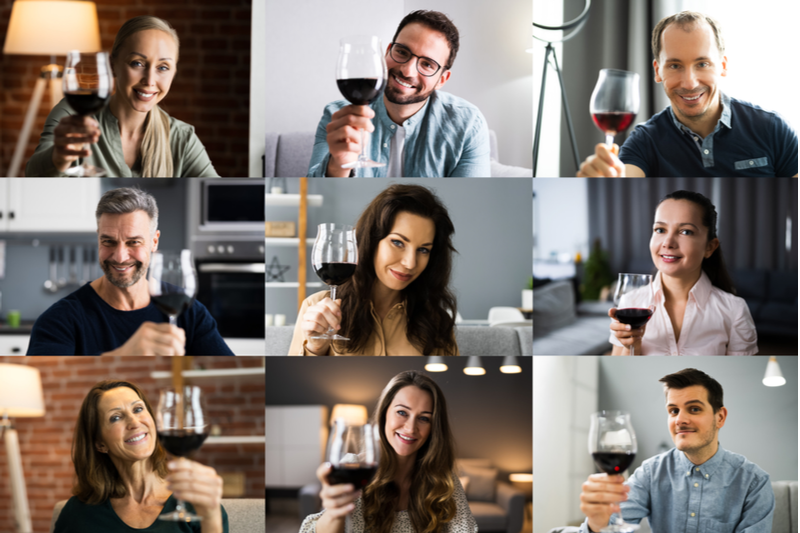 The flavors, the aromas, the company — every aspect of wine tasting amplifies all your team bonding efforts. You can bring the wine right into your workspace or bring your staff members to the wine. There's really no wrong way to do a company wine tasting.
Put a spin on it: Invent your own wine rating system or lingo. (Yes, you can do it with emojis.)
Here is a recent review from a wine tasting provider that the SnackNation marketing team has used before,
"If the cuteness of the bottles doesn't win you over – the selection will. EVERY bottle had something for someone to enjoy. This will make a great gift! I cannot say how well curated this selection is."
Next step to get started: Every wine yearns for the day someone will drink it and love it. Make wishes come true today.
33) The Sensei Session
"Feed your mind and the rest will follow."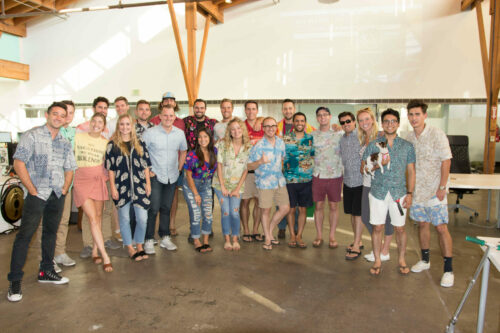 This is a recurring event, a team-wide personal development session you can do every Monday to start the week off warmed up for learning. Doing something exciting and mind-opening (instead of immediately tucking into that to-do list) gets people amped for every aspect of their job.
Put a spin on it:  Also have everyone come up with something they're scared to admit they don't know.
What the people at SnackNation say about this session:
"We instituted The Sensei Session. This incorporates a team-wide personal development session every Monday to start the week off learning something new. We recognize that getting people away from their desks and interacting with each other for a few minutes can have an energizing effect across the office. We also practice bi-weekly office yoga and scooter races in the parking lot to let employees enjoy themselves after working hard.
Next step to get started: Bring more learning into your work environment.
34) Workout Class
"My fitness life would suck without you."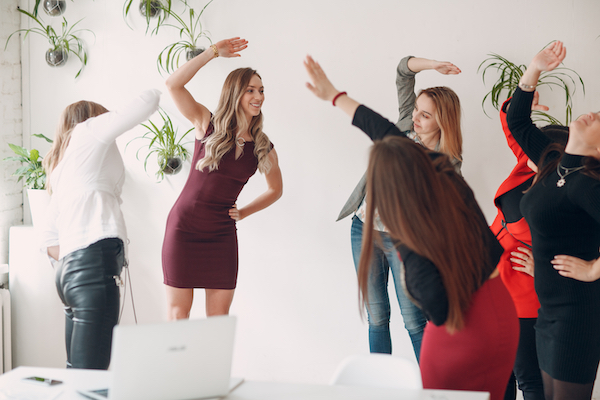 We love office activities that accomplish two or more goals at once. This one helps you bond with your coworkers while you also pursue your fitness goals. Choose as much or as little structure as you want. Take a scheduled class at your local gym or just go for a freestyle jog whenever you feel like it. The only rule is that you do it together.
Put a spin on it: Share new experiences together. Everyone can put in a hat a workout or physical activity they've always been curious about. Randomly pull out one thing you can all do together.
This Office Game at Work – Voom
Having fun at work can also contribute to employee wellness. Here's how Gabrielle Shultis says wellness company Voom incorporates fun into their company while staying true to their mission and values:
"We find that partaking in just 30 minutes of activity (which is the length of most of the classes) all together allows us to not only have fun together outside of a workplace environment, but we've had some really creative brainstorming sessions mid-plank! We return back to the office energized, and Wednesday afternoons after a class usually end up being our most productive time of the week."
Next step to get started: Explore all the group-ready workouts.
Get Your Free Conference Call Bingo Game Here
---
Office Activities For Large Groups
35) Celebrate a Company Win
"All for win and win for all."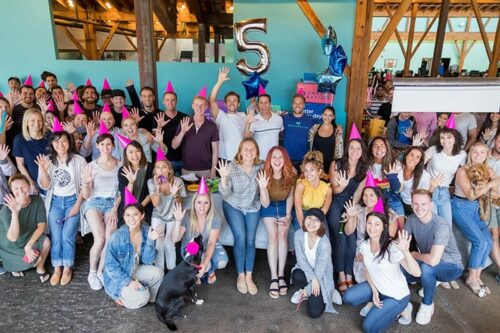 There's no group too large for a classic office party, and there's no party better than one that celebrates a big win. Engage even a large group of employees by celebrating (via food, drinks, games, and prizes) a company win, such as meeting a revenue goal, completing fundraising, or launching something new.
Put a spin on it: Invent a totally unique win ritual. Maybe yours is balancing teacups on your head while walking backward on a Slip N' Slide.
Here's an example of celebrating ten years of success by sharing a top-ten list on LinkedIn.
Next step to get started: Read up on some celebration strategies.
36) Costume Contest For Halloween
"See all your coworkers' faces — including the fake ones."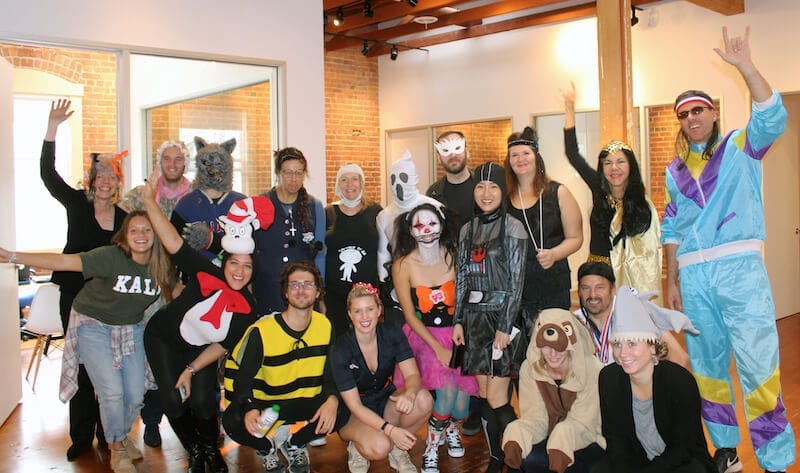 Do you really know someone before you've experienced their Halloween personality? Find out who favors classic fear, who likes to put a clever spin on costuming, and who could do work on the side as a makeup artist.
Put a spin on it: Use the Nectar platform to document and build engagement around your contest. Everyone can browse photos and award points.
This Office Game at Work – Levatas
Having a committee or even 1 person in charge of holidays like Halloween is a very good idea. Here's how Wendy DeCampos says they do things at Levatas:
"We have a Cultural Committee dedicated to creating a fun and inclusive work environment. Last month, for example, we hosted a mini-golf tournament at the local putt putt course, hired a masseuse for "Back to the Future" day, and organized a costume contest for Halloween. We also do what we can to contribute to our employees' overall wellness. We offer access to a free gym membership and have a standing invitation to a 2:30 p.m. company "meeting," where a handful of us gather to pump out push-ups and/or planks – a perfect way to get the blood flowing after lunch. For mental relaxation (or stimulation, depending on how you look at it), employees are encouraged to take breaks as needed to play FIFA on the Xbox, race the Anki car, or challenge each other to a game of chess. This month, our Culture Committee is planning a table tennis tournament, an indoor soccer game with a local rival team, and treating the staff to a Thanksgiving feast."
Next step to get started: Crowdsource some tips and tricks.
37) Doggie Play Date
"The dog days are so not over."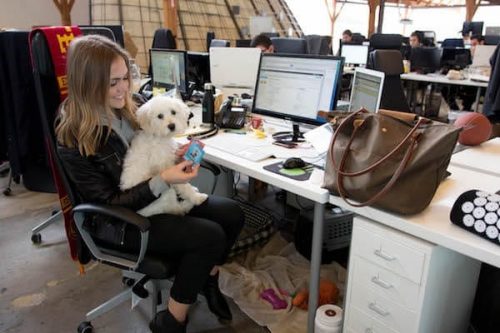 Bring dogs to work to enable  24/7 fun and games in the form of petting and catch. It also brings employees together as they stop by each other's desks, meet the pups, and schedule doggie play dates.
Put a spin on it: Open it up to every kind of pet.
This quote from a Time magazine article explains why pets make good office mates:
"Dogs in the workplace provide more social support for employees, as well as more opportunities for coworkers to interact in a positive setting, according to a number of studies."
Next step to get started: Get that pet policy in order.
Get Your Free Conference Call Bingo Game Here
---
Zoom & Online Office Activities
"Make 'learning from the past' a fun thing."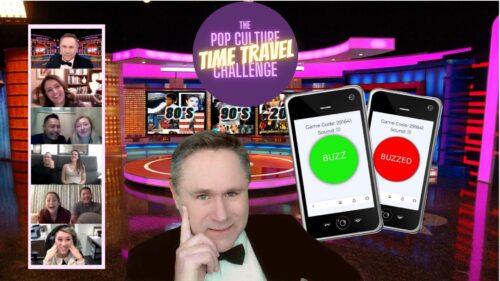 It's like a game show, a game show from the heyday of game shows. Join a charismatic host on a whirlwind adventure of memories and nostalgia as you test your knowledge of the past during a series of trivia games.
Put a spin on it: Create a timeline of everyone's favorite moments in history.
This Office Game at Work – Netflix
Netflix tried out the virtual time machine and had a blast. Here is part of their feedback,
"Mike is such a fabulous host and entertainer! He brings quick wit, great charm, and fantastic energy to his events."
Next step to get started: Go on! Let the nostalgia in.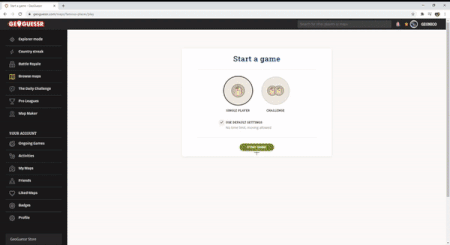 GeoGuessr is an online game that tests your knowledge of geography. Players are dropped into a random area on Google Street View and must guess where they are as accurate as possible. It's a fun way to brush up on your geography skills while having some friendly competition with coworkers!
Put a spin on it: Take it up a notch by playing for a fun prize like a team lunch or movie night!
This Office Game at Work – Caroo
Tyler Simpson, Content Manager at Caroo tried out Geoguessr with his team. He also thinks it's a great way to connect with remote employees:
"Since my team is remote, we like to finish up a meeting with a 5 minute round of GeoGuessr. It is a challenging but fast-paced game that encourages everyone to contribute and search for clues to find our location."
Next step to get started: Get your team ready for some friendly competition with GeoGuessr.
"Shh…Can't say that!"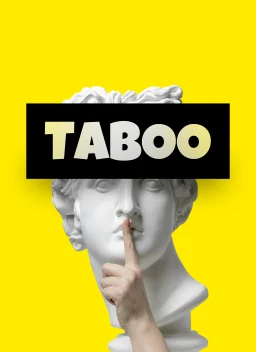 A classic board game upgraded to the virtual world with a Zoom-friendly activity that any and all employees can jump into and participate in. To play the game, players will use the online platform to get their team members to guess the word at the top of each card, without using any of the other related Taboo words listed underneath. It's really that simple!
Put a spin on it: Try out one of their themed games to celebrate a special time of the year!
Here is what Katie at Dropbox said about her recent Taboo experience,
Our team took a break in the day to play Taboo via Confetti and had a blast! We all got to know each other a little better, on a very silly level.
Next step to get started: Keep on guessing with Taboo!
"Team building for dangerous types."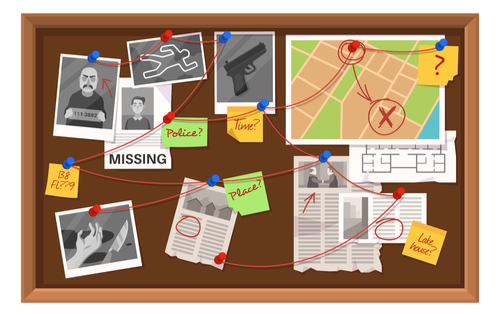 Who said virtual team building didn't have a dark side? Bring your team closer together by immersing yourselves in a delightfully macabre crime-solving activity. Engage with live anchors to experience all the thrills of chasing clues and fighting crime.
Put a spin on it: Lighten the mood with some upbeat Zoom games after you crack the case.
One team that recently participated in a office-wide event using the party hosts at Confetti had this to say:
"Our team had a great time and thought the event was a lot of fun. They got a kick out of the characters, especially Mullet eating popcorn towards the end. Someone even made a Slack emoticon of her."
Next step to get started: How does it all end? That's for you to find out.
"Is 'awesomeness' a theme?"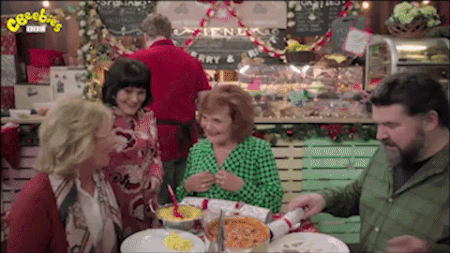 Themed lunch parties can be whatever you want them to be. Here are just a few example ideas from a team at CentricsIT: hula skirts, pig roasts, water balloon fights, raffles, cook-out contests, Halloween costume contests, Ugly Christmas Sweater contests, tug-of-war, jumpy obstacle courses, scavenger hunts, mid-day basketball games, etc.
Put a spin on it: Extend the theme to your entire workweek.
This Office Game at Work – CentricsIT
Check out the cool office activities the CentricsIT employees get to enjoy:
"At CentricsIT, we strongly believe in a work hard-play hard culture. Here are some fun benefits of working here:

Monthly catered lunches
Ping-pong tournaments
Themed parties that involve the following: hula skirts, pig roasts, water balloon fights, raffles, cook-out contests, Halloween costume contests, Ugly Christmas Sweater contests, tug-of-war, jumpy obstacle courses, scavenger hunts, mid-day basketball games, etc."
Next step to get started: Look into planning a totally fun lunch party for your team, another department, or the entire office. Or you can talk to the experts to help run the show.
Get Your Free Conference Call Bingo Game Here
---
Bonus: Office Game Show Ideas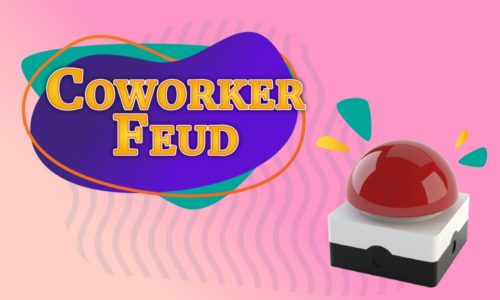 Based on: Family Feud
The real deal makes one member of a family guess how the rest of the family responded to certain questions. The families who know each other best take the cake. Play it in your office by pitting teams against other teams to see which ones seem to know each other best. This provides bonding for teams who already know each other well, and it helps coworkers who are just getting to know each other learn a lot of new information in one fun game.
Learn more: Find the easiest way to set up a game of Coworker Feud.
44) Chopped – Office Snacks Edition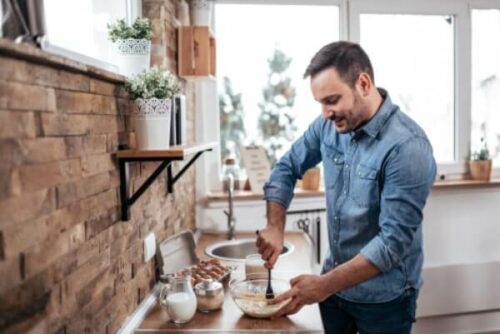 Based on: Chopped
The real deal features chefs who receive a basket of (usually) outrageous ingredients and then turn those ingredients into a cohesive dish.  Play it in your office by putting your favorite healthy snacks into a basket and challenging employees to "transform" the assortment of snacks into one delicious super-snack. Without raw ingredients, you won't need a full kitchen. Some utensils, cutting boards, and bowls should do the trick.
Get started: Get all the snacks you need to start cooking with the office snack box from SnackNation.
45) Fixer Upper – Cubicle Edition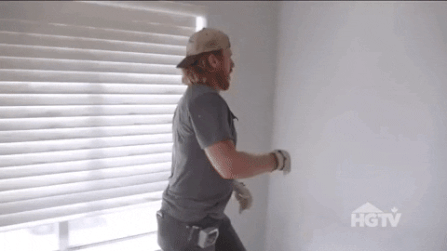 Based on: Fixer Upper
The real deal features designers who turn not-so-stellar homes into dream homes.  Play it in your office by having employees turn boring cubicles into cozy little spaces people will love working in. Each "design team" could have a small budget or no-holds-barred access to a supply closet. Take before and after photos to share on your company's social media channels.
Learn more: Get some office design inspiration.
46) The Price is Right in the Office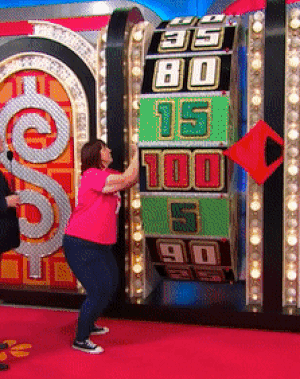 Based on: The Price is Right
The real deal features contestants who get the chance to win big by guessing item prices. The closest without going over gets the chance to win.  Play it in your office by having employees guess the prices of items around the office, including supplies, electronics, chairs, food, and more.
Learn more: Start studying the price of office supplies.
47) Let's Make A Deal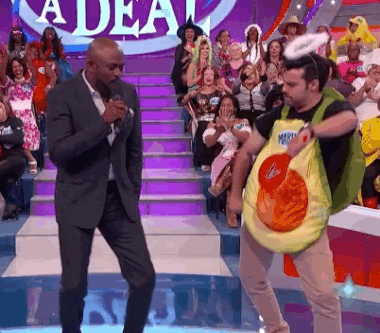 Based on: Let's Make a Deal
The real deal shows costumed contestants trying to trade mystery goods. Who can make the best deal, trading an old sock for a shiny new bicycle?  Play it in your office by having employees attempt to trade office supplies, odd jobs, parking spaces, office snacks, and more.
Learn more: Stock up on mystery bags full of sweet company swag.
48) Office Shark Tank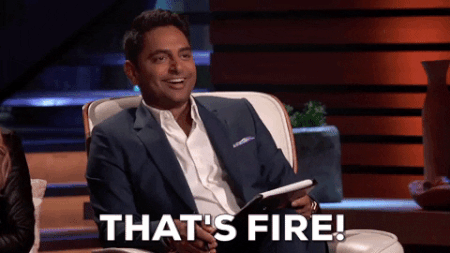 Based on: Office Shark Tank
The real deal gives people a chance to pitch their ideas to a room full of wealthy investors. If any of the "sharks" bite, then the pitcher gets funding for their idea.  Play it in your office by having employees pitch their best ideas and inventions to some key company leaders. If the leadership team likes the idea, then the "pitcher" may end up seeing their dream idea become a reality.
Learn more: Simply Invite everyone and their next big ideas to a festive pitch session.
Conclusion
There is always a chance to take a break and have some fun while putting in a hard day's work. Contributing to office fun can make a big difference on company culture, so do not be afraid to try one of these out the next time the team has an opportunity for some fun.
There are so many ways to have fun at work, and hopefully you grabbed a couple of new ideas from the companies mentioned in this list. What fun office activities does your company do? Share them by leaving us a comment below.
Free Download: Download this entire list as a PDF. Easily save it on your computer for quick reference or print it for future team activity planning.
---
People Also Ask These Questions About Fun Office Activities
Q: What are some fun work activities?
A: At SnackNation, we instituted The Sensei Session. This incorporates a team-wide personal development session every Monday to start the week off learning something new. We recognize that getting people away from their desks and interacting with each other for a few minutes can have an energizing effect across the office. We also practice bi-weekly office yoga and scooter races in the parking lot to let employees enjoy themselves after working hard.
Q: How can I start an office game that my team will love?
A: Start by picking a game that can include everyone on your team. Once you find the game and a time that will work for most people, build some excitement and maybe book a conference room to get people out from behind their desks. In our article, we will cover games such as: Eat Poop — You Cat, "Chat n' Chew", Hungry Hungry Ninjas, & Conference Table "Ice-Curling."
Q: Where can I find some fun office games?
Q: What are office activities at work?
A: Office activities are the games, events, and gatherings co-workers enjoy together. They come in many shapes and sizes, many of which you can explore in this list of ideas.
Q: What are the benefits of fun Friday office activities?
A: The benefits of fun Friday office activities include enhanced camaraderie, deepened trust, and skyrocketing morale.
Q: What are some quick office activities to play?
A: Some quick office activities include office rock, paper, scissors, or a round of trivia. A quick office game to begin a meeting or event can do a great job to break the ice and have everyone get comfortable before you hop into business.
Q: What are some fun office games to play?
A: Some fun office games to play include a real-life interpretation of the board game Hungry, Hungry Hippos. Learn how to play.
Q: How do I choose my next fun office activity?
A: Select one from an expansive list of options that includes virtual events, large-group events, and small-group events.
Q: Are there any free activities to play in the office?
Q: How do I know if my office activities are successful?
A: Ask for both casual and formal (surveys and polls) feedback to find out if your office activities are successful.
---
Office How To's Resources