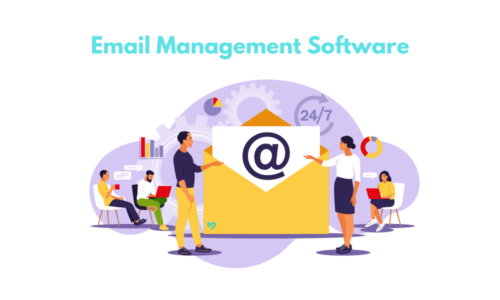 In today's fast-paced world, we rely heavily on email communication to keep in touch with colleagues, friends, and family. However, with the constant influx of incoming emails, it can be overwhelming to keep track of everything in our inbox.
That's where email management software comes in. From sorting through your messages to creating automated responses, email management software can help you stay organized and in control of your inbox.
In this article, we'll explore the benefits of email management software and how it can revolutionize the way you manage your email accounts and shared inboxes. So buckle up and get ready to streamline your inbox like a pro!
Want to become a better professional in just 5 minutes?
What is email management software?
Email management software is a set of tools and services designed to help you manage your email accounts (a fave tool for executive assistants!). With this type of software, you can streamline everything from sorting through your inbox to creating automated email responses and more.
With email management tools, you can easily organize emails into folders or labels, quickly search for important messages, automate tedious tasks such as archiving or deleting old emails, and improve your overall project management. The best email management software makes it easier to keep track of conversations with contacts while staying on top of your goals and priorities.
Pro-Tip from The Assist: To help with time management and email fatigue, we suggest you don't let inbox management be a 24/7 task. Set aside blocks of time specifically for triaging emails. Focus and respond to everything during these blocks and then focus on your other to-dos.
What are the benefits of using email management software?
Streamlined email workflow, saving time and improving productivity
Automated sorting and labeling of emails for easier organization
Search capabilities for quickly locating important messages
Automated responders for faster responses to contacts
Automation of tasks like forwarding and archiving emails
Email signature generator to create personalized signatures with professionalism and brand recognition
Improved organizational workflows and team collaboration
What features should you look for in email management software?
Tired of email chaos? The right email management tool can be a game-changer. But how do you know which one to choose?
Ultimately, it depends on your personal preferences and needs, but here are some features you should pay attention to:
Automation: Automation features allow you to schedule emails in advance, customize triggers for automated workflows, and personalized email messages.
Integration: Look for integrations with your existing email management system, popular CRMs, and third-party applications so your emails can be automatically updated in real time.
Reporting: Detailed reporting features should give you insights into performance metrics like deliverability rates, open rates, link clicks, and more.
Task automation: Automatically carries out routine tasks like sorting messages by relevance or importance, creating labels for emails, and organizing your inbox.
Email signature generator: Enables users to easily create professional email signatures with customized information like contact details and social media links.
Snoozing: This lets users postpone an email until a later time or date so it is not forgotten about but also does not clog up the inbox.
Email templates: Pre-designed templates that can be used quickly to add content and information to emails, without having to start from scratch.
Canned responses: Pre-written, automated responses to frequently asked questions, allowing users to quickly reply with a single click.
Collaboration tools: Allows multiple users to access, view or edit the same email, making it easier to communicate with groups of people.
Segmentation: The ability to target specific users or groups based on criteria such as geographic location, job title and other identifying characteristics, making it easier to create tailored messages for different audiences.
Aliases: An alternate name or email address for a user (or group of users if it's a team email), making it easier to send emails and messages in bulk without managing a large list of contacts.
Customer Support: Make sure the solution you choose offers comprehensive customer support. This can include FAQs, user guides and tutorials as well as dedicated technical support teams that are available to help you with any issues you might encounter.
The 10 Best Email Management Apps & Software
Page Contents (Click To Jump)
"The only smart email management software with deep cleaning capabilities."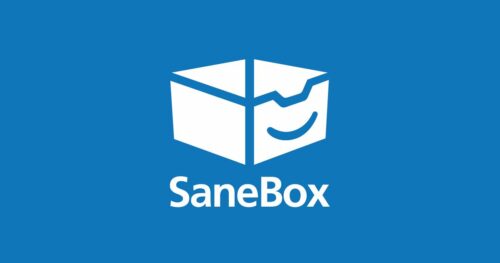 Price: Basic plan starts at $7 per month.
Free trial? Yes, Sanebox offers a free 14-day trial and users can upgrade their accounts after the trial period.
Notable features:
AI-driven email categorization.
Automatically filters out noise from important emails.
Removes tracking pixels from emails for better privacy.
Lets you focus on what's important with the One-Touch Sane SilencesTM feature.
Automatically detects and unsubscribes from newsletters in one click.
Sanebox is a modern email management solution that allows you to take control of your inbox by automatically organizing messages, sorting out unimportant emails, and snoozing messages when you don't have time to respond. With powerful features such as AI-driven email categorization and e-mail reminders, Sanebox makes managing your emails a breeze.
"Take your email productivity to superhuman heights."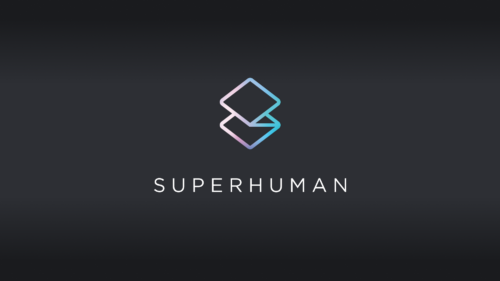 Price: The starter plan is $30 a month for individuals and small businesses. Custom packages are available for growing teams and larger teams.
Free trial? No free trial is available.
Notable features:
Designed to be incredibly fast and responsive.
Uses machine learning to analyze users' email communication patterns and provide personalized recommendations for managing their inbox.
Track when emails are opened and response time by recipients.
Superhuman is ideal for professionals and busy individuals who need to quickly and easily manage large volumes of emails. It helps users stay on top of their inbox with features such as lightning-fast search, snooze, in-line reply and automatic filing away of emails. It also helps to streamline communications by providing access to all the contacts with a single alias and making collaboration easy across different platforms.
"You've got Gmail."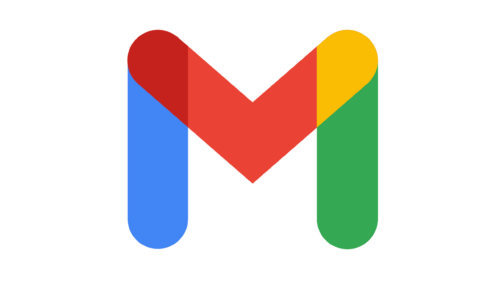 Price: Free.
Free Trial? Gmail is free for all users with a Google account.
Notable features:
Offers 15 GB of free storage space, which is shared across Google Drive, Google Photos, and Gmail.
Powerful spam filters that automatically detect and redirect spam emails
The search feature allows you to easily find specific emails based on keywords, sender, date, and more.
You can create custom labels and filters to organize your emails in Gmail, making it easy to find important messages later on.
Gmail is great for anyone. It's easy to use and customize for each user. Although it is free, don't doubt its capabilities as an email management software. It's a cloud-based service, which means you can access your Google workspace from anywhere, on any device, as long as you have an internet connection. This is great for traveling and collaboration among team members.
"Organize Your World."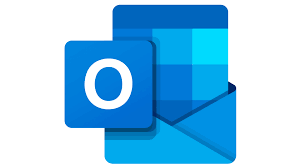 Price: Free.
Free Trial? Outlook is free for all users with a Microsoft account.
Notable features:
Automatically separates important emails from less important ones, helping users to stay organized and focused on the most critical messages.
Helps users find a convenient time to schedule meetings with multiple attendees.
Quick Steps is a productivity feature in Outlook that allows users to automate common email tasks with just a few clicks.
Microsoft Outlook is a reliable and versatile email management software that offers several unique features. It integrates seamlessly with other Microsoft Office applications, allowing you to manage your email, calendar, tasks, and contacts all in one place. Additionally, Outlook has powerful search capabilities that enable users to quickly find specific emails or attachments. Outlook is a great choice for businesses and individuals who need a seamless experience across multiple applications.
"All your digital marketing tools in one place."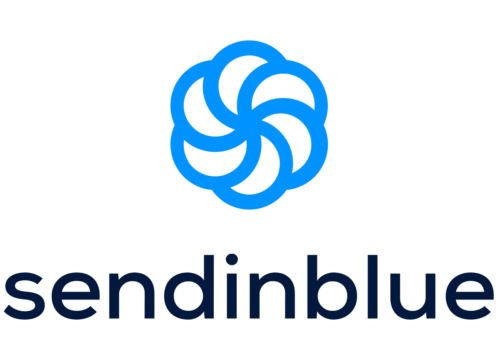 Price: A free plan is an option. Starter, Business, and Enterprise packages are available; price increases as you add more features.
Free Trial? Yes, a free plan is available.
Notable features:
Create complex, automated email campaigns that target specific user behaviors.
Custom landing pages for their email campaigns without any coding knowledge.
Automate email campaigns based on triggers such as subscriber behavior, time of day, and more.
Sendinblue is a comprehensive email management software that provides users with a range of tools to manage their email marketing campaigns effectively. The software offers advanced segmentation features that allow users to target specific groups of subscribers with personalized messaging, which can improve engagement rates. Sendinblue provides a user-friendly interface that makes it easy to create and send professional-looking emails, even for users with limited technical knowledge.
"Simplify Your Workday."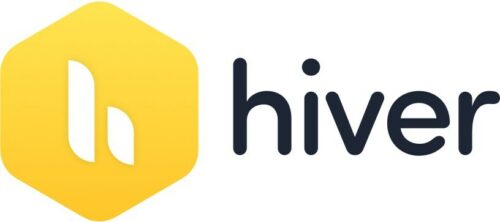 Price: Lite starts at $15 a month per user.
Free Trial? Yes, Hiver offers a 7-day free trial.
Notable features:
Teams can collaborate on email communication by sharing a single email inbox.
Create and save custom email templates that can be reused for future emails.
Alerts users when they are about to reply or forward an email that someone else on the team is already working on.
Hiver works in sync with your Gmail so you can personalize the helpdesk for your customers. It provides a user-friendly interface that integrates seamlessly with Gmail, making it easy to use for users who are familiar with Gmail's interface. Hiver is a great choice for businesses looking to streamline their email management and boost productivity.
"Email for Work, Done."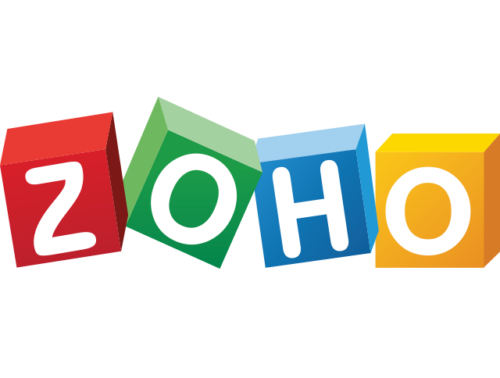 Price: Mail Lite starts at $1 per month per user. 3 plans are available at 3 different prices.
Free Trial? Yes, 15-day free trial.
Notable features:
Allows users to use a custom domain for their email addresses.
Can create rules that automatically filter and organize incoming emails based on criteria such as the sender, subject, or content of the email.
Search for emails using a range of criteria, including the sender, subject, and content of the email.
Zoho Mail is a powerful email management software that offers several features to help users manage their emails effectively. Zoho Mail provides users with a range of customization options, such as custom domains and personalized email signatures, that can help to improve their brand image. Its intuitive interface and seamless integration with other Zoho applications make it easy to use and increase productivity.
"Smart. Focused. Email."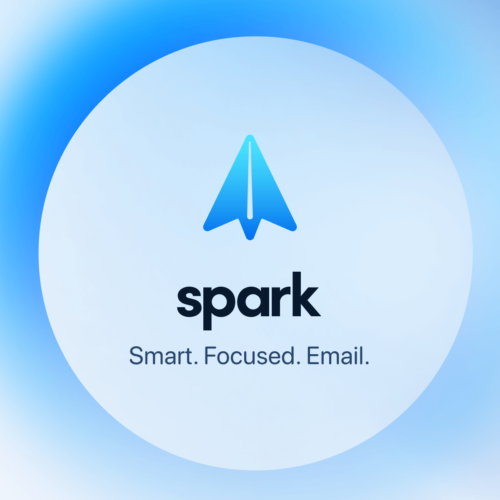 Price: Free version is available. However, Premium is $4.99 a month.
Free Trial? A free version is great for individuals and basic team needs.
Notable features:
Categories emails into different sections, such as Personal, Newsletters, and Notifications.
Users can save email templates that they can use again in the future.
Makes it easy for teams to work together on email communication.
Spark works great for individuals and teams who prioritize efficiency, productivity, and collaboration. Spark email's user-friendly interface and smart email management tools make it easy to stay on top of your inbox, while its focus on teamwork and productivity makes it a great choice for businesses of any size.
"Get more done together."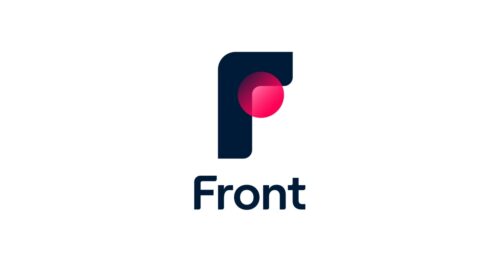 Price: The base package is $49 per month. There are 2 more plans for teams looking to expand their features and security.
Free Trial? No free trial is available.
Notable features:
Teams can work together on emails in real time.
Save frequently used responses and insert them into emails with a single click.
Create rules that automate certain actions in response to incoming emails.
Front is best for teams who work together on shared inboxes. Front's focus on collaboration features and productivity makes it a great choice for businesses of any size, but it's especially useful for teams who need to manage high volumes of customer support or sales emails. Front's integration with other business software tools makes it easy to keep track of communication across multiple channels.
People Also Ask These Questions About Email Management Software
Q: Is email management software easy to use?
A: Email management software can vary in ease of use, but many options are designed to be user-friendly with intuitive features, tutorials, and customer support to assist users.
Q: Can email management software integrate with other tools?
A: Yes, many email management software options offer integrations with other productivity tools such as calendars, task managers, customer relationship management (CRM) software, and team communication tools to help streamline workflows and improve collaboration. These integrations can help users access all their tools in one place and reduce the need for switching between different software platforms.
Q: How much does email management software cost?
A: Email management software can vary widely in cost depending on the specific software and the pricing plan selected, with options ranging from free plans to enterprise-level plans with custom pricing.
Q: Can email management software improve productivity and efficiency?
A: Yes, email management software can help improve productivity and efficiency by reducing the time spent on managing emails, streamlining workflows, prioritizing important emails, and automating repetitive tasks. With features such as email templates, scheduling, and reminders, email management software can help users stay organized and focused on their most important tasks.
Q: Who typically uses email management software?
A: Email management software can be used by anyone who wants to improve their email productivity and efficiency, but it is particularly useful for professionals such as executives, entrepreneurs, sales teams, customer support teams, and anyone who receives a large volume of emails on a regular basis. It can also be helpful for individuals who struggle with email overload and want to better functionality in their inboxes.