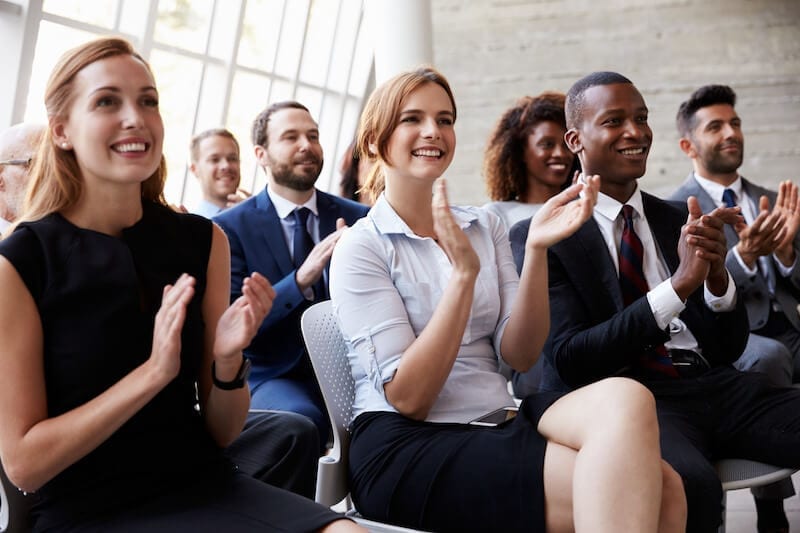 Executive Assistants never seem to rest, let alone take time away from work to focus on themselves.
That's why these Executive Assistant conferences are perfect for all those powerhouses who love to work eight days a week.
Why are these events perfect for motivated assistants?
These Executive Assistant conferences:
Let Executive Assistants take a breath without taking a break
Nurture skills that are fiercely practical and relevant
Provide headspace for strategic thinking
Bring EA's together to share seasoned strategies
These no-fluff in-person and virtual conferences are catered specifically to the needs of Executive Assistants. They pack comprehensive instruction into reasonable time frames and send you home eager to put your new ideas into action.
We hope you attend at least one (or all) of these can't-miss conferences this year.
We recently surveyed over 1,273 Executive Assistants in our State of The Executive Assistant Facebook group and found that monday.com was hands down their favorite productivity tool to use.
Pssst! Want to be the most informed assistant out there? We've got some communities to get you there.
The Assist, a free weekly newsletter that helps you know all the things and get more done. Be the first to hear about conferences, classes, and other time-saving tips.
Our private FB Group exclusively for Executive Assistants. It's a community where you can connect, collaborate, and share advice on how to overcome the wide range of challenges you face in your role
1. Leader Assistant Live
Conference Organizer: Jeremy Burrows, Creator and Host of the #1 Podcast for Assistants, The Leader Assistant Podcast
Locations and Dates:
Denver – September 25
San Jose – October 3
Leader Assistant Live virtual events are changing the landscape of Executive Assistant events with affordable conference tickets (less than $200, and some events are less than $100), high-value training from proven speakers who understand what it's like to be an EA, and a thriving online Slack community to stay connected with your peers and the speakers, long after the events end.
Topics include AI, Emotional Intelligence, Leadership, Negotiation, Calendar Management, Communication, and more.
Buzz: In February 2020, Leader Assistant Live sold out in Kansas City, MO, hosting 173 assistants, making it the largest, non-convention center EA event in the U.S.
2. IAAP Summit
Conference Organizer: International Association of Administrative Professionals (IAAP)
Location: National Habor, MD
Hosted by the seasoned experts at the International Association of Administrative Professionals, this summit is all about growth.
The planners understand the demanding role of an administrative professional and use that knowledge to design a conference to keep attendees at the forefront of both foundational and new skills. The comprehensive program will help you stay marketable, relevant, and ready for anything that comes up in your day-to-day work and long-term career.
Speakers include Colette Carlson, founder of Speak Your Truth, Inc and Lucy Brazier, CEO of Marcham Publishing.
Agenda highlights:
Here's a sneak peek of some of the session titles you'll enjoy during this summit:
Stress and the Art of Accelerated Resilience Adapt Faster and Achieve More Workshop
Career Acceleration: Speed Up Your Success with Strategic Personal Branding Workshop

3. Be the Ultimate Assistant 2-Day Workshops
Conference Organizer: Bonnie Low-Kramen
Locations and Dates: Multiple Dates
This workshop's title tells you exactly what you're going to get from it: the tools to be the ultimate assistant. This holistic 17-hour workshop helps Executive Assistants sharpen every tool in the arsenal—ethics, organization, communication, event planning, and so much more.
One of the program's developers is Bonnie Low-Kramen, who, as former assistant to Olympia Dukakis, knows how to keep up with a demanding, high-profile workload. Bonnie's partner is Vickie Sokol Evans, a globally recognized expert on practical real-world tech skills.
Bonus: Workshop registration includes a bit of post-meeting coaching with the two prolific program planners, Bonnie Low-Kramen and Vickie Sokol Evans.
4. 8th Annual Global Executive Assistant Summit
Conference Organizer: Vonlanthen
Locations and Dates: June 10 – 11, 2021
This summit allows you to become a part of their fantastic administrative professionals' community. Executive assistants meet annually to reconnect, collaborate, share their success, and learn about the latest trends. Face the 2021 industry challenges with your peers. Enjoy the customized content that meets the requirements of this demanding profession. They are looking forward to seeing you Face2Face in June.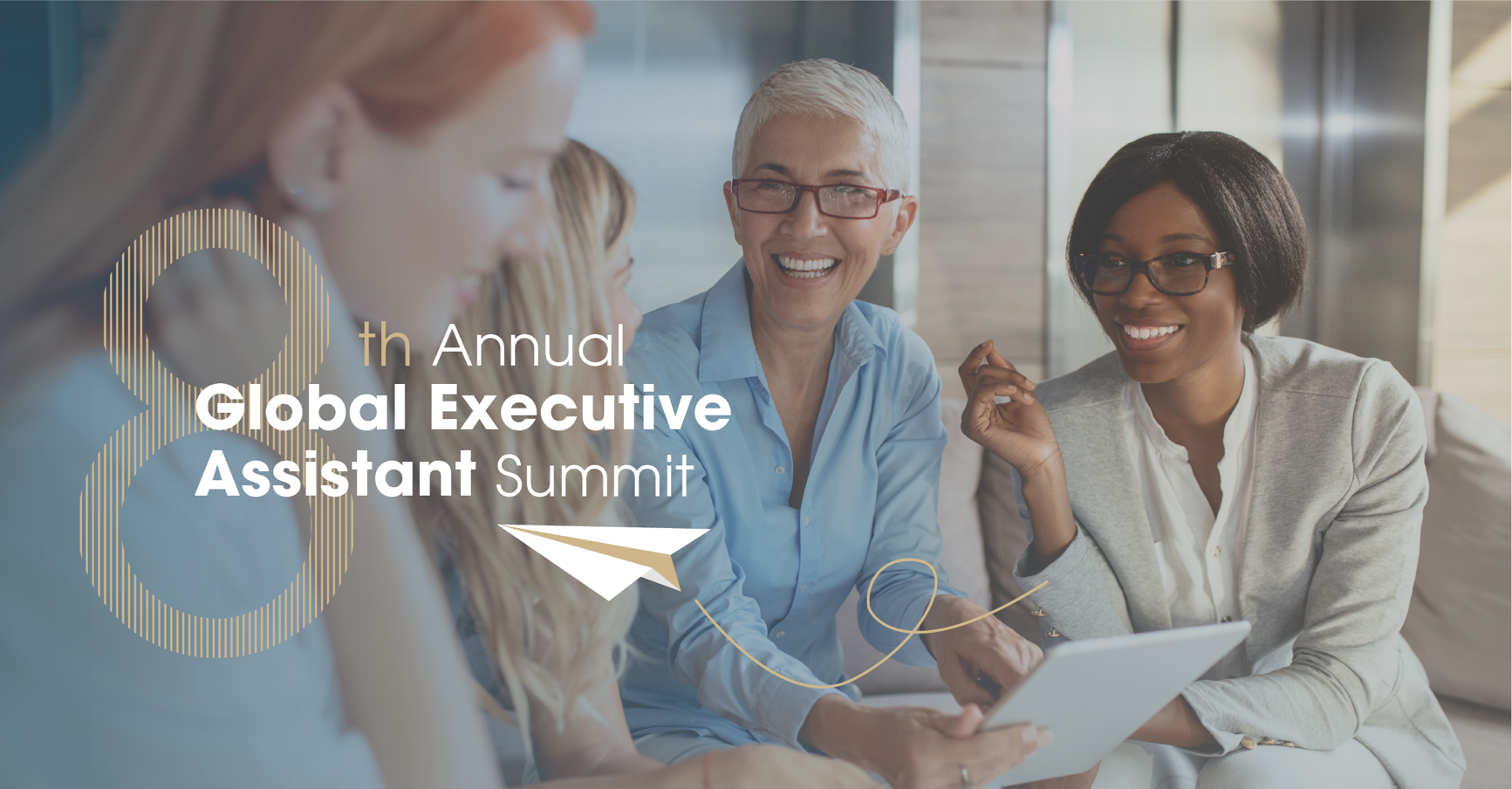 Executive assistants are the linchpins of their organizations, ensuring that everything is done correctly and on time. Take up on the opportunity to surround yourself with qualified professionals dealing with some of the same career challenges as you. Learn how to become even more efficient and vital to your executive.
5. Executive Leadership Support Forum
Conference Organizer: Q1 Productions
Location: Multiple Locations
Dates: Multiple Dates
This forum has a mission that's sure to resonate with Executive Assistants everywhere:
"The Executive Leadership Support Forum Series strives to improve the profile and professional lives of Executive Assistants worldwide by welcoming those with a thirst for knowledge, desire to make new connections, and a passion for career advancement."
The forum focuses on hard skills, but it also dives deep into what assistants need on a personal level to achieve their visions of success. These needs include self reflection and confidence.
Buzz: Check out this video of Executive Assistant Rosy Garner talking about the skills she can't wait to share with her peers:
Bonus: The conference is posting speaker interviews to get attendees excited about expert presenters. Check out this Q&A with Al-Husein, Senior Consultant Coach at The Duncan Group.
6. The Indispensable Assistant
Conference Organizer: SkillPath
Location: Multiple Locations
Dates: Multiple Dates
Who doesn't want to be indispensable?
During this one-day workshop, Executive Assistants will absorb skills that don't come from a book or an informative article, including stress-management strategies, assertiveness skills, and delegation techniques.
Here are a few sample learning points taken straight from the The Indispensable Assistant agenda:
Dealing with correspondence—shortcuts you and your boss can work out together
Parkinson's Law—reclaim wasted time by applying its universal lessons
Concrete ideas for smoothing and improving your partnership with your boss
Tip: Visit the conference landing page, scroll over to the right, and search for workshop dates in your city.

7. Admingling Event Series
Conference Organizer: OfficeNinjas
Location: Multiple Locations
Dates: Multiple Dates
These customized, compact, after-work events happen in cities across the United States, and the OfficeNinja team takes a unique planning approach to make sure every attendee gets everything they need and want from the events.
The team works with attendees to pick the perfect location and takes the time to learn what attendees really want to talk about.
When the event time comes, you simply show up to a place you know and love for drinks, snacks, and immersive discussions about your work. If you've ever craved a venue for asking your most burning Executive Assistant questions, then these events are for you!
Buzz: In just two minutes, this video will give you an idea of exactly what you're getting when you attend an Admingling event.
8. Executive Secretary Live
Conference Organizer: Executive Secretary Magazine
Locations and Dates:
Global: March 17-18, 2021
London: September 17-18, 2021
Seattle: November 13-14, 2020
Wellington: May 20-21, 2021
We love this international event's tagline:
"Train Like The CEO You Support"
That's good advice, don't you think? High level leaders are constantly evolving and absorbing new skills; there's no reason their equally talented assistants shouldn't do the same.
The planners of Executive Secretary Live acknowledge that many Executive Assistants are asked to perform complex function without any training.
This conference offers two days of practical training that helps Executive Assistants polish their existing skills and pick up new ones to fill in any holes. Assistant leave feeling well-rounded, confident, and poised to take on their building workloads.
Buzz: Marie Claire writer Caroline Garland shares what she learned from spending a day at London's Executive Secretary Live event in this Career Advice From the World's Super PAs.
9. APC Executive Assistants Summit
Conference Organizer: American Society of Administrative Professionals (ASAP)
Location: Chicago, IL
Dates: September 19 – 22, 2021
Designed for go-getters serving high-powered positions, the APC Executive Assistants Summit inspires attendees to roll up their sleeves for days of rigorous, high-level training that achieves results. In 2020, the APC EA Summit went virtual and had over 1,000 attendees!
The customized program nurtures leadership, problem-solving, and interpersonal skills—and that's just the short list. The organizers understand being an administrative professional is more than a job. It's a profession.
Looking for something new by ASAP? Check out EA Ignite! This is an exclusive opportunity to learn with senior-level administrative professionals who strive to excel and create efficiency in their careers.
Buzz: Just visit the summit's Benefits of Attending page to read comments like this one from Sharon Adderley, Executive Assistant, Office of the VP and CIO Commonwealth Bank:
"The EA Summit at the Administrative Professionals Conference was the best Conference that I ever attended. This was my first time to this event, and it was awesome!"
(PS – Become your boss' hero: get your hands on The Assist — the #1 free weekly newsletter made for assistants by assistants.)
Bonus: FranklinCovey On Leadership World Tour
Conference Organizer: FranklinCovey
Location: Multiple Locations
Dates: Multiple Dates
While many other conferences on this list dive deep into specific Executive Assistant skills, the On Leadership World Tour promotes universally beneficial leadership skills.
Executive Assistants may serve leaders, but they're also leaders themselves. And the more leader-centric traits they develop, the more they'll be able to take off the plates of their high-powered bosses.
This one-day event examines the qualities of amazing leaders and inspires attendees to cultivate desirable soft skills, from character traits to habits.
The event also features a preview of FranklinCovey's brand-new tool, The 4 Essential Roles of Leadership.
Fun Fact: Half of the host company's name comes from Stephen Covey, beloved author of the ubiquitously quoted The 7 Habits of Highly Effective People.
We hope this post has inspired you to take the next steps in your self-development! Which of these conferences are you most looking forward to in 2021? Let us know in the comments below.