Great executive assistants provide invaluable support to countless roles across blue and white-collar industries.
Lots of these positions have even transitioned to a more remote or hybrid environment but plenty of companies are coming back to the brick-and-mortar buildings and still rely on someone to handle a laundry list of administrative tasks.
Variations of this role may be "administrative assistants" and even "personal assistants" but one thing remains the same. They're necessary.

So necessary in fact that, according to CNBC, executive assistant jobs are #4 on 2023's list of top 5 hot jobs. These roles are vital in so many industries, whether it's real estate, financial services, or manufacturing.
You'd think with that kind of popularity, finding the right one for your company should be a breeze, right?
Well… it is when you know where to look.
You could scour the internet searching endlessly for the perfect person for this new job but honestly, outsourcing this search could save you a lot of time and hassle. There are online job searches, LinkedIn posts, and staffing services scattered from New York to Los Angeles. Thousands of general recruiting firms offer their professional services. It can be just a smidge overwhelming.
Fortunately, there are executive assistant recruitment agencies and EA search firms here to save you from the internet rabbit hole you were about to Google yourself head-first into.
We've highlighted our 5 best executive assistant recruitment agencies and EA search firms to help you get started on this journey. Once you identify what kind of support you need from an executive assistant, find the perfect solution by checking out what these companies have to offer you and your organization.
Want to become a better professional in just 5 minutes?
What is an Executive Assistant Recruitment Agency?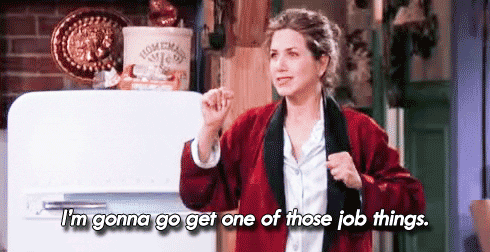 These agencies act as your "boots on the ground" when looking for the best executive assistant. Many agencies not only identify great candidates, but they'll work with them to further develop their skills, offer training on systems and programs they're not familiar with, and prepare them for placement. Ultimately, their objective is two-part:
➣ 1. to ensure the client (aka the hiring company) is pleased with the EA they've placed and are getting the support they need.
➣ 2. to confidently place their top talent candidates in positions to help advance their careers and have successful futures.
What Does An Executive Assistant Search Firm Help With?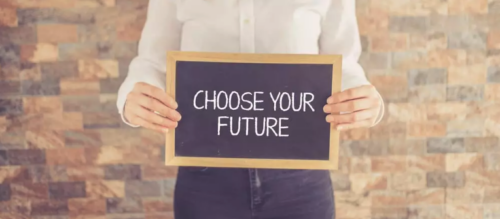 Consider them the heat-seeking missiles of the recruiting world.
EA search firms go "out there" searching for high-quality, reliable executive assistants to fill existing positions or to keep on their roster of skilled candidates. They'll monitor relevant EA employment sites and databases, check reputable referrals, and use a multitude of other resources to find the missing piece to your organizational puzzle.
Why Is It Important To Use An Executive Assistant Placement Agency?
EA placement agencies are laser-focused on the placement part. These companies dig deep to identify the most talented and supportive EA candidates for their clients' needs. Likewise, they're invested in understanding the requirements of the roles they're tasked with filling and the culture of the organizations they're servicing. At the end of the day, their goal is to make sure ALL parties are successful.
Pro – Tip: The Assist is a fantastic tool for executive assistants. Once they're onboarded with your company, suggesting they tap into some of the great resources available to them could be invaluable.
The Best Executive Assistant Recruitment Agencies & EA Search Firms:

"I feel disorganized and my to-do list keeps growing." If this sounds like you, hiring an Executive Assistant is probably the next best move you can make for your growing business. Oceans XYZ will do the heavy lifting of scoping your needs, matching you with quality candidates, and will even give you onboarding support to help you establish a sustainable workflow with your new team member.
What makes Oceans XYZ a great recruitment agency for executive assistants?
You'll be matched with several quality candidates at extremely affordable rate, and receive ongoing support to ensure a successful working relationship with your new hire.
Best for: Any sized company looking for quality EA support at a fraction of the typical (and doesn't mind remote workers).
Some recent praise for Ocean XYZ's excellent service:
"We're really, really thrilled we have our EA+ onboard and have another set of hands to help us out. The level of talent and competence was not expected."
Learn more: Oceans XYZ

When growing your business, it's important to have support that operates in a full-spectrum mindset. Even if you're not sure what you need, you can bet that they do. PriorityVA evaluates all aspects of your EA needs and then utilizes the tools in their toolbox to ensure those needs aren't just met, but far exceeded.
What makes PriorityVA a great recruitment agency for executive assistants?
Not only will they find the best EA to fit the needs of your organization, but they also offer you guidance and direction to ensure you're getting the most productivity from your new executive assistant.
Best for: Smaller organizations looking to grow with solid, affordable support.
Some words of encouragement for PriorityVA's stellar efforts:
"I have no idea how Trivinia's Priority VA team did it – all I did was answer a quick questionnaire – but they matched me with my perfect VA, and my investment has already seen 100% return in the most critical of all assets: MY TIME!"
Learn more: PriorityVA

They focus on the concept that recruiting is more than just putting an available applicant in an open position. There's chemistry and dynamics that go far beyond a resumé and simple supply and demand. For these reasons, their approach is centered around career matchmaking to ensure the best fit on both sides, the first time.
What makes Pocketbook Agency a great recruitment agency for executive assistants?
PBA isn't just recruiting, they're cultivating relationships for long-term, successful careers.
Best for: Businesses of any size seeking long-term relationships with their employees.
Why Pocketbook Agency loves what they do:
"I have had two very successful positions working for CEO/COO's at top tier, innovative entertainment companies. Due to my positive experience with PBA, I have continued to recommended many of my friends also perusing a career in music and entertainment, so that they too can find the perfect career fit."
Learn more: Pocketbook Agency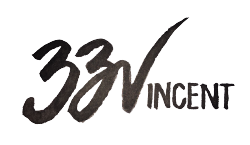 Whether you need a little help or a lot, 33vincent's extensive vetting process allows them to confidently place the right executive assistant to meet your business needs. They're devoted to attracting highly-skilled, talented, and reliable personnel to take the load off your shoulders. From systems and software management to communication maintenance and full operations support, their dedication to their craft is unmatched.
What makes 33vincent a great recruitment agency for executive assistants?
A long-term commitment to diversity, equity, and inclusion is the foundation of their business model. 33vincent takes an admirably strong stance against systemic racism throughout all aspects of the company and the community.
Best for: Companies of any size. They service start-ups, boutique companies, and large corporations across the United States.
One of 33vincent's customers shared:
"Our 33Vincent EA and the entire 33Vincent community are truly service-oriented and consistently not just deliver for our organization, but they go above and beyond!"
Learn more: 33vincent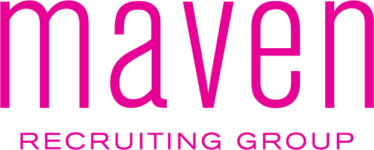 Maven isn't just capable of adding the best executive assistant to your team. They actually start grooming candidates long before your needs arise. With outreach programs, community events, and a library of tools and resources, they help prepare job seekers, refugees, and first-generation college students for the real working world.
What makes Maven Recruiting Group a great recruitment agency for executive assistants?
Their expectations of themselves will always be higher than yours. They promote candid honesty, equality, and performance – both for their candidates and the companies they partner with.
Best for: Tech start-ups and Fortune 500 companies.
Just a few words of praise on Maven Recruiting Group's services:
"Maven really lightened my load by only presenting me with great candidates so that I didn't have to slog through tons of resumes myself. They also did an amazing job telling each candidate's story – that really helped me to differentiate them and prioritize what was truly most important to the role."
Learn more: Maven Recruiting Group

Their recruitment process is part passive, part technical, and part behavioral. They view their candidates and their clients as complete entities. Because they serve industries anywhere from construction and manufacturing to celebrities and wealth management services, personalized placement is the key to their 99% retention rate. And did we mention it's female-owned?
What makes Steele Recruiting a great recruitment agency for executive assistants?
Over two decades of proven success and guaranteed placement services make this agency stand out. They combine your Executive's needs and the career goals of their candidates to confidently catalyze integral, long-term partnerships.
Best for: All levels of management, whether in small businesses, nonprofits, or large corporations, from coast to coast.
Here's what one of Steele Recruiting's customers has to say about them:
"I believe the Executive Assistant role is one of the most difficult positions to successfully fill, and Diane was an invaluable partner in this endeavor for our firm. She helped us find a superb Executive Assistant who is a phenomenal fit for our organization."

Learn more: Steele Recruiting
Conclusion
EA recruitment agencies find the best executive assistants and place them in positions with companies in need of their skills. Their hiring process is very detailed. All aspects are considered from years of experience to whether they're available to work full-time or part-time. They get to know their EA candidates to understand their strengths and ensure placement in the best environment.
Likewise, these agencies have a vested interest in understanding exactly what you need as the hiring company.
What are the expectations of the role? Will the EA be reporting to the Chief of Staff or the Office Manager? What's the company culture like? Will they be supporting one person or a team? The more they know, the better they can confidently prepare and place the best executive assistant in your organization.
---
People Also Ask These Questions About Executive Assistant Recruitment Agencies
Q: How do I find a good executive assistant?
A: You can find a good executive assistant by contacting a respectable recruitment agency, such as those listed above.
Q: What does an executive assistant add to a company?
A: An executive assistant adds knowledge and support in many areas to a company, allowing your executives to focus on their more important tasks.
Q: What are some interview questions for executive assistants?
A: Some interview questions for executive assistants are:

Describe a time you had to deal with a demanding or insensitive manager.
Are you able to support this position virtually if necessary?
Describe your time-management process and how you handle multitasking daily?
Q: How do I choose a recruiter for executive assistants?
A: You should choose a recruiter for executive assistants based on the level of support you anticipate needing and the recruiter who best serves companies of similar size and structure.
Q: How much does it cost to use an EA recruitment agency?
A: The cost of EA recruiting agencies varies based on several factors such as the packages they may offer, the percentage they collect for each placement, and whether there are permanent hiring fees associated.
Q: Am I able to use an executive assistant temp agency?
A: You can use an executive assistant temp agency however, there's the possibility that they don't dig as deeply into your needs and the qualifications of their candidates as an actual EA recruiting agency does.