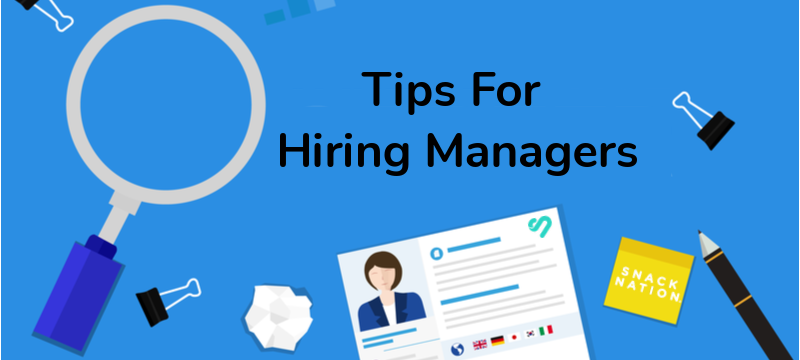 Building a successful team isn't something to be tested by trial and error. Hiring managers can spend countless hours dissecting resumes, scrolling through LinkedIn profiles, and exchanging emails, just to narrow down a handful of golden potentials.
Hiring is not only time-consuming, it's also expensive. Benjamin Franklin said "Time is money" but I doubt he could have imagined the amount of time and money we'd spend just to hire the right person for a job. The National Association of Colleges and Employers estimates that companies employing up to 500 people spend an average of $7,645 for each new employee they hire. That's not exactly pocket change! How many times can you really afford to re-hire for the same position, over and over?
Hiring the right people for your organization doesn't just happen. The ideal interviews don't magically pop up on your calendar. Great candidates don't just fall into your lap. The perfect applicant, at the perfect time, with a perfect resume, with the perfect attitude, drive, and education. Definitely not reality.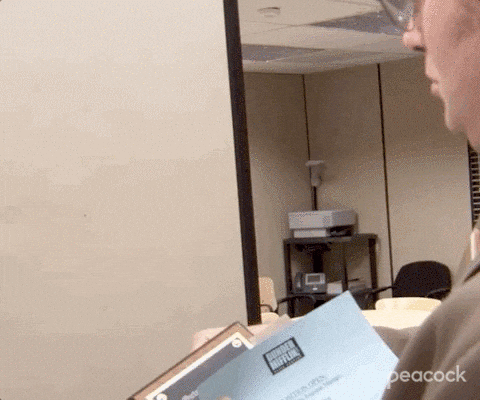 There's likely a team, a process, and an entire policy written on it. Obviously, these will all vary from one company to another and from one hiring team to the next. But one common focus for all hiring managers should be promoting a positive candidate experience. Anything less can be a deal breaker. According to CareerPlug,
80% of candidates said a positive candidate experience influenced their decision to take an offer. 58% of job seekers have declined an offer due to poor candidate experience.
Your hiring process should be a well-oiled machine. There are a lot of moving parts that need to be activated at the right times, performing the right functions, to ensure the flawless execution of the next operation. Your role as the hiring manager is to set the timing and oil the gears.
We talked to the employee experience experts at The Assist, a free weekly newsletter dedicated to helping modern professionals, to better get a sense of what hiring tips you should follow (and which ones you shouldn't!). The folks at The Assist received feedback from real hiring managers and helped put together this list of helpful hiring manager tips!
To get the most bang for your hiring buck, and keep your "machine" running smoothly, check out our 12 tips to help hiring managers confidently hire the right people, the first time.
Our Recommended Resource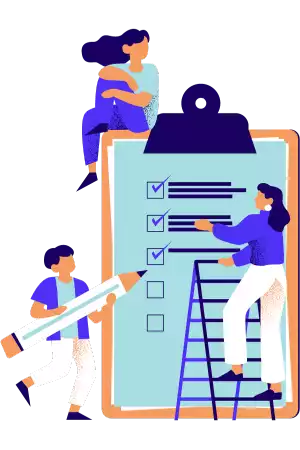 The State of Hiring & Retention Report [Free]
Stay up to date in the world of HR with this free State of Hiring & Retention Report, which covers:
💡 The current state of hiring and how managers are addressing challenges
💸 How offer packages are changing to meet market demands
📈 2023 retention trends and which retention tactics are being used by most managers
🔮 The future of work environments and what companies are doing to offer flexibility for their employees
👉 Get your free copy of the report here
Want to become a better professional in just 5 minutes?
What does a hiring manager do?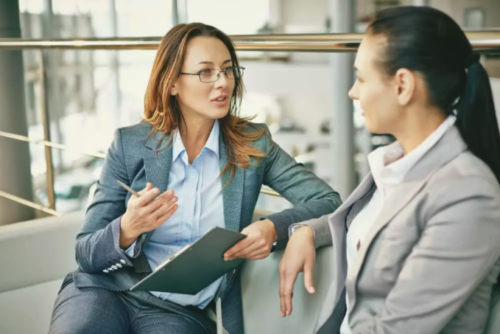 A hiring manager has a number of key responsibilities when searching, locating, vetting, and hiring prospective candidates. These include:
Identifies staffing needs
Creates job descriptions for recruiting
Interviews potential candidates
Extends the official offers and negotiates employment terms
Oversees the onboarding activities and new-employee training
The candidate's experience begins well before an official offer is made, even long before an interview. In fact, it actually starts with the candidate's job search. The accessibility and ease of your application process should also be considered. These initial details play a big part in ensuring you're attracting the right candidates.
Tips for Hiring Managers: Before The Interview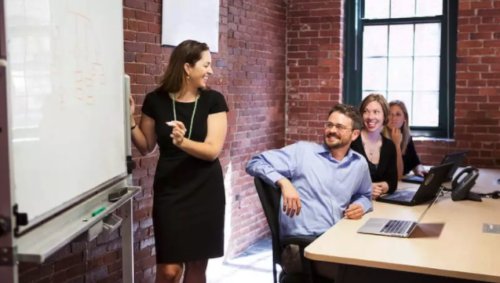 1. Understand the scope of the role.
Knowing how to actually do the job you're looking to fill isn't necessary. But defining the basic scope is important for creating the job description and identifying the needs of the role. This helps ensure you're attracting the right candidates and will also be super helpful in narrowing down the options to interview during the next steps.
2. Align with your recruiting team.
Clear communication with your recruiting team will help avoid any delays in the posting process. Aligning on the requirements of the role also helps avoid wasting your time in interviews with unqualified or misinformed applicants. Ensuring you're clear on the role and expectations helps the recruiting team screen the best candidates to put in front of you.
3. Have a game plan before posting the job.
Every successful offense needs a solid game plan. Have you clearly defined the role? Identified any specific skills or credentials needed? What's your targeted deadline for filling the position? Do you offer any kind of assessment tests to gain insight beyond the candidates' resumes and cover letters?
4. Start evaluating the candidate before the interview.
Go through their information with a fine-toothed comb. Confirm the skills and qualifications you need in the specific role and make note of those missing. Prepare your questions to get clarity and help fill in any gaps in their information. Today, it's even common practice to check out your candidates' social media pages as a form of insight.
5. Test your technology for virtual interviews.
Mic check 1-2-1-2. Tech fail in an interview process can leave an applicant with a bad taste in their mouth. Give yourself 15 minutes before each call to make sure everything's working as it should be. Check your internet connection. Test your link to the interview. Make sure audio and video are loud and clear.
They've made it to the interview phase and if you're following our hiring tips for managers to this point, you've already checked out their skills and qualifications. The interview is now a chance to find out more about them as a person.
An interview is basically a mutual exchange of questions and information. It's a structured conversation wherein both parties are able to better determine whether the opportunity meets their needs.
Virtual interviews are becoming the new norm but our need to feel connected remains the same. Whether you're face-to-face or screen-to-screen, it's important to focus on the applicant, make them comfortable, and drive authentic dialogue.
Pro-Tip: The Assist newsletter delivers great free resources for recruiting, hiring & engaging with your new employees — directly to your inbox!
Tips for Hiring Managers: During The Interview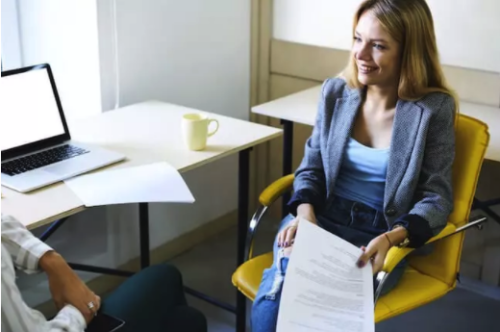 6. Make the candidate feel welcome.
Keep in mind, they're interviewing you too. Be punctual. Greet them with a warm welcome and introduce yourself. Offer a bottle of water if meeting in person. And don't underestimate the importance of the interview location. Virtual interview tips for hiring managers – be aware of the lighting, your body language, and your background sounds and scenery.
7. Avoid asking ineffective interview questions.
There are some very common interview questions that don't actually give much insight into a candidate. Open-ended questions about conflicts with previous coworkers or managers. Seemingly "fun" but irrelevant ones like "Which dog breed would you be if you could choose any?" Even the ole classic "So, tell me about yourself" may not yield an answer with any real substance or relevance.
8. Be prepared to answer candidates' questions.
Once again, they're interviewing you too. So be prepared to answer any questions they may have to help them decide if this is the right fit for them as well. What are the expectations of the person selected to fill this role? What are some of the perks of the job? What are their options for growth within the organization? How is performance evaluated? What's the turnover rate? Why is this position available?
Now that the interviews are complete, you should have a clearer overall picture of your candidates. You've asked great questions and now have a better understanding of their personalities, motivations, and short and long-term career goals. You ideally know who you can see thriving in your organization. Now it's time to make the final decisions and deliver the news.
Tips for Hiring Managers: After The Interview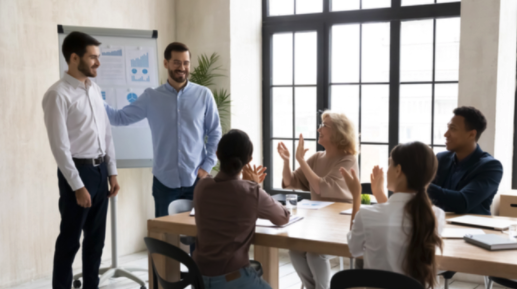 9. Schedule time to review candidates with your hiring team.
You've narrowed the masses down to the final few. No easy feat. Now it's time to really dig in with your hiring squad. This may include the recruiter, human resources, direct supervisor for the open position, even peer reviews are helpful for finding the right fit for the overall team.
10. Respond to candidates in a timely manner.
Don't leave them hanging. Forty percent of offers are rejected because another company made a quicker hiring decision and got to them first. Response time varies by industry but on average, a decision within 1-2 weeks after the job interview is standard. That can be an agonizing wait, so once you've made a choice, be respectful and considerate of your job candidates' time.
11. If rejecting a candidate, be sure to provide feedback.
Skip the fluff. They don't want to read three paragraphs of praise, pumping them up, before dropping the dreaded "…however, we regret to inform you…" line. Be polite, concise, and direct but appeal a little to the "why?" Follow up with suggestions for improvements or areas they could focus on to be better prepared for the next opportunity. But always be genuine in your feedback.
12. Remember the candidate experience doesn't stop at the offer.
The overall candidate experience carries on well beyond a start date and a 1099. One of Caroo's new employee gift boxes, loaded with branded swag and snacks, is a great way to welcome them to their new career. Having a seamless onboarding process makes a big impact too.
And beyond day one, Caroo's Milestone Program can track all the important reasons to celebrate your employees, long after they're "new."

Learn more about celebrating work anniversaries, employee birthdays, and other achievements with Caroo Milestones
Conclusion
Securing each step of your hiring process is… well… a process. But a necessary one. And it's not all about finding the candidate with the exact credentials, decades of experience, or prestigious title history. It's also about being the organization they want to invest themselves in.
You're building a team to add value and successfully represent your empire. You're investing time, money, and resources into adding team members whose contributions will positively impact the group's dynamic, and the company culture as a whole.
Yes, it's a big deal. But it doesn't have to be a big hassle. Take notes. Identify and recognize your candidates' competencies. These tips help streamline the hiring process and eliminate some of the unnecessary challenges of being a hiring manager.
---
People Also Ask These Questions About Tips for Hiring Manager
Q: What should hiring managers ask candidates in an interview?
A: In an interview, hiring managers should ask candidates questions that offer insight into the interviewee and also ones that are relative to the position they're interviewing for.
Q: What makes a good hiring manager?
A: A good hiring manager understands the role they're discussing, cares about the candidate's experience, and communicates their decisions quickly.
Q: What's the difference between a hiring manager and recruiter?
A: The difference between a hiring manager and recruiter is, the recruiter is typically a person outside the company who screens applicants in order to get the best options for the hiring manager to interview. The hiring manager is the final decision-maker, presents the job offer, and is likely to actually work with the applicant who's hired.
Q: How do I hire the right person?
A: To be sure you hire the right person, have a solid screening process, understand the role and what's expected of the person chosen to fill it, then ask relevant, insightful questions.
Q: How can you create an enjoyable candidate experience?
A: You can create an enjoyable candidate experience by being organized and punctual, leading with a warm greeting, asking effective interview questions (and answering all of theirs), making a timely decision, having a seamless onboarding process, and welcoming your new hires to the team.