Are you in charge of planning a health and wellness event for your company? We're happy to hear it! These health fair ideas for employees will help you plan a fantastic treat for your coworkers.
Before we jump into the how-tos, let's take a moment to contemplate the noble task at hand. Health fairs make up an important part of any company's health and wellness initiatives. If it's your job to plan one, then you have a chance to provide a variety of benefits, including:  
Enjoying discounted services and products

Getting critical health screenings

Discovering ways to grow happier and healthier

Networking with local businesses

Learning about health tools and tips

Refreshing and refocusing health resolutions

Accessing luxury samples, including brief massages

Trying new health tools without making purchases
Don't think of your health fair as just a massive exposition of goods and services; think of it as a chance to change employee behavior, to get people interested and committed to healthy lifestyles for the long haul. We can't think of a cause more noble than that!
Want to become a better professional in just 5 minutes?
Your Step-by-Step Planning Guide
Phase 1: Preplanning
Step 1: Determine your budget and solicit sponsorships
Some companies opt to solicit sponsorships to help pay for the event. This is the perfect way to boost community involvement and networking opportunities.
If you choose the sponsorship route, then don't move on to step 2 until you've reached out, received responses, and drawn up contracts.
Step 2: Decide what you want your health fair to include
Essentials:

Healthy food vendors, including local farms, snack manufacturers, and health food stores

Screening stations staffed with medical professionals to provide blood pressure screenings, body fat percentage analyses, and chiropractic assessments

Fitness experts, including local gym managers, yoga instructors, personal trainers, and other experts that can offer advice

Wellness experts, including meditation gurus, spiritual advisors, and licensed therapists

Safety resources, including representatives from local governments and nonprofits that can explain fire safety protocols, demonstrate CPR, and more  

Nice-to-haves

Luxury stations showcasing things like massages, acupuncture, and reflexology

Fitness gear vendors

Food trucks offering healthy, organic options

Demonstration stations for healthy cooking techniques, proper exercise form, fitness machines, and more

Vitamin and supplement providers offering samples

Premium fitness shoe providers offering foot type analysis

Chiropractors

Podiatrists

Dietitians

Life coaches
Step 3: Select your location  
Select a location that's realistic for your budget. If you can't afford a conference space, then consider:
Your company parking lot

A large open space in your building

A local park

A local community center

The public library

A nearby school
Step 4: Choose your date
Now that you've chosen your location and know if you will be having your fair indoors or outdoors, you can safely pick a date. Be sure to find a date when there are no other major holidays or company events.
Step 5: Make a list of dream vendors
Go through your essentials and nice-to-have lists and find people and companies in your area to meet those needs. Select your top 3 providers for each category.
---
Phase 2: Planning
Step 1: Draw up a "benefits sheet" to entice vendors to your health fair
Part of health-fair planning involves a lot of outreach. You will have to "invite" your selected vendors to come to your health fair. While some vendors will always be willing to participate, others may need some convincing. That's why it's a good idea to provide the benefit of participating in your health fair up front.
Make an informational PDF or even just a short blurb that includes:
Dates, times, and locations

How many employees will attend the health fair

If you expect attendees from other organizations and companies

Who is sponsoring your event

What equipment you will provide

Compelling information about your company and possible ideas for future partnerships if relevant
Step 2: Solicit and confirm your vendors
Now reach out to your potential vendors. Start with your first choices and move on to your second and third tiers if you receive "no's."
As you confirm vendors, make a final list for easy reference and for sharing with stakeholders.
Step 3: Determine equipment needs
Referencing your location and the vendors you've confirmed, determine what equipment you will need to pull off your health fair. Some common needs include:  
Electricity; extension cords and additional power sources to keep all vendors connected

WiFi

Speakers, microphones, screens, and other audiovisual equipment

Platforms and stages for special demonstrations

Tents and booths

Banners and signage

Trash cans and recycling bins

Portable restrooms

Water stations and snack stations

Giveaway tables
Step 4: Tell everyone the health fair is happening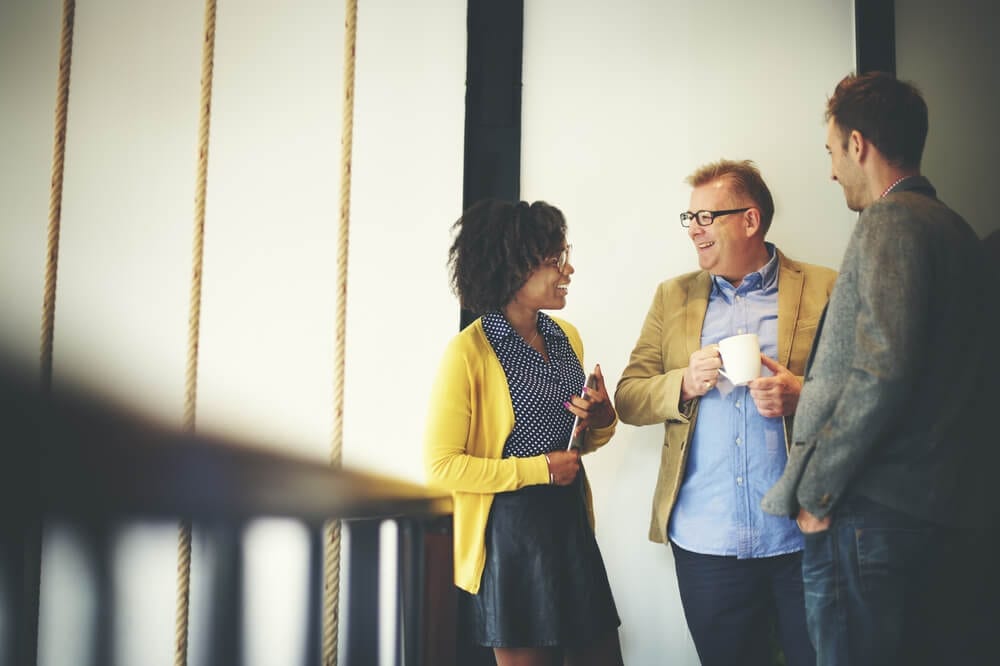 Push information about the health fair out to all your company's communication channels. Be sure to relay the key benefits of attending to entice employees to come to your fair.
Social media pages

Slack channels

Email listservs

Company websites

Bulletin boards

Newsletters

Posters and signs

Word-of-mouth ambassadors. (Just ask people you know are excited about the health fair to spread the word and get other people pumped to participate as well.)
Add a registration or RSVP component to get an idea of how many people to expect.
Step 5: Encourage participation
After you've made all the blanket benefits clear, you can further boost participation by adding some bonus incentives.
Hold a raffle and offer juicy prizes, including gadgets, extra time off, and experiences

Add a bonus event that employees won't be able to resist. Think: a dunk tank or pie-in-the-face station, or even tickets for time in a

money booth

If your office tracks time, then make it clear that attending the health fair counts toward work hours

Send out trivia questions leading up to the event and have people submit answers. Put the names of people with the most correct answers into a hat and draw for prizes during the event.

Have a scavenger hunt during the health fair. For example, you might plant fresh produce,

complete with Sharpie-drawn smiley faces

. Have contestants snap a selfie with every piece of smiling produce they find. Each person who finds each piece of produce will receive a small prize.
Step 6: Lock down volunteers
You will need help with last-minute preparations and execution of the fair on the actual dates of the event. Recruit at least 20 volunteers to get a solid team. Once you've secured a few reliable volunteers, ask them to help you recruit more volunteers. People are more likely to agree to a direct appeal than a handful of email blasts you send to the entire company.
Tip: Recruit a specialized group to handle (schmooze) your health-fair sponsors. Recruit from company leadership and explain the importance of the role.
Step 7: Map your event set up
Use your vendor list and your knowledge of your space's configurations to figure out where every vendor and station should go to optimize the flow of the event.
---
Phase 3: Making it happen
Step 1: Make the event a success
Have the volunteer squad set up all equipment and booths before vendors are scheduled to arrive.

Greet and direct vendors.

Put up banners and signage.

Greet sponsors and introduce them to your special meet-and-greet squad.

Check in to make sure vendors have everything they need.

Have the volunteer squad set up at a registration or check-in table. Have employees "register" on site if you did not collect RSVPS or registrations before hand. If you already did these things, simply have attendees check in as they arrive.

Do a few laps to make sure everything looks and flows well.

Schedule a last minute reminder for the event. You can even have volunteers physically round people up from the office.

Kick off the event with a little ceremony. Unhook a velvet rope, start a playlist, or just toss some confetti to start the festivities.

Circle the event to catch any needs or problems.

After the event, have the volunteer squad swoop in for clean up.
Step 2: Follow up after the event
The event may be over, but your work is not quite done yet. Consider this last step the follow-through of your arm after you toss a ball; it doesn't seem like it would do much, but it seriously boosts your chances of success.
Send attendees a digital survey to see what they thought of the event. If you include only two questions, then ask:

Did you find the event useful/worthwhile?

Would you attend another health fair?

Send vendors a separate digital survey to see what they thought of the event. Be sure to ask vendors if they would participate again. If you plan your inaugural health fair well, then you could cut down on additional planning steps in the future.

Call or meet with sponsors in person to thank them.

Send vendors thank-you cards or gifts, depending on your budget.

Record some anecdotal notes and feedback you would like to consider incorporating into the next event.

Create an event retrospective report for leadership; include attendance figures and key findings from your surveys.

Send out a "key reminders" list to employees with some tips and takeaways for staying healthy. A list of the vendors they met might be helpful.
What was your favorite part of your company's last health fair? What have you always wished your company had at a health fair? We would love to hear your thoughts and opinions on health fairs.