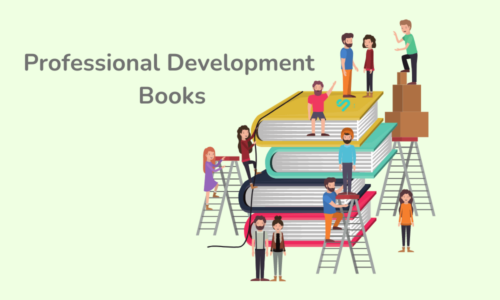 Professional development books are invaluable resources for career growth and competitiveness in the job market. They offer insights for personal and professional advancement, making you a better employee, manager, or business owner.
Covering diverse topics from leadership to productivity, these books provide actionable advice from experienced experts in their fields.
Out Recommended Resource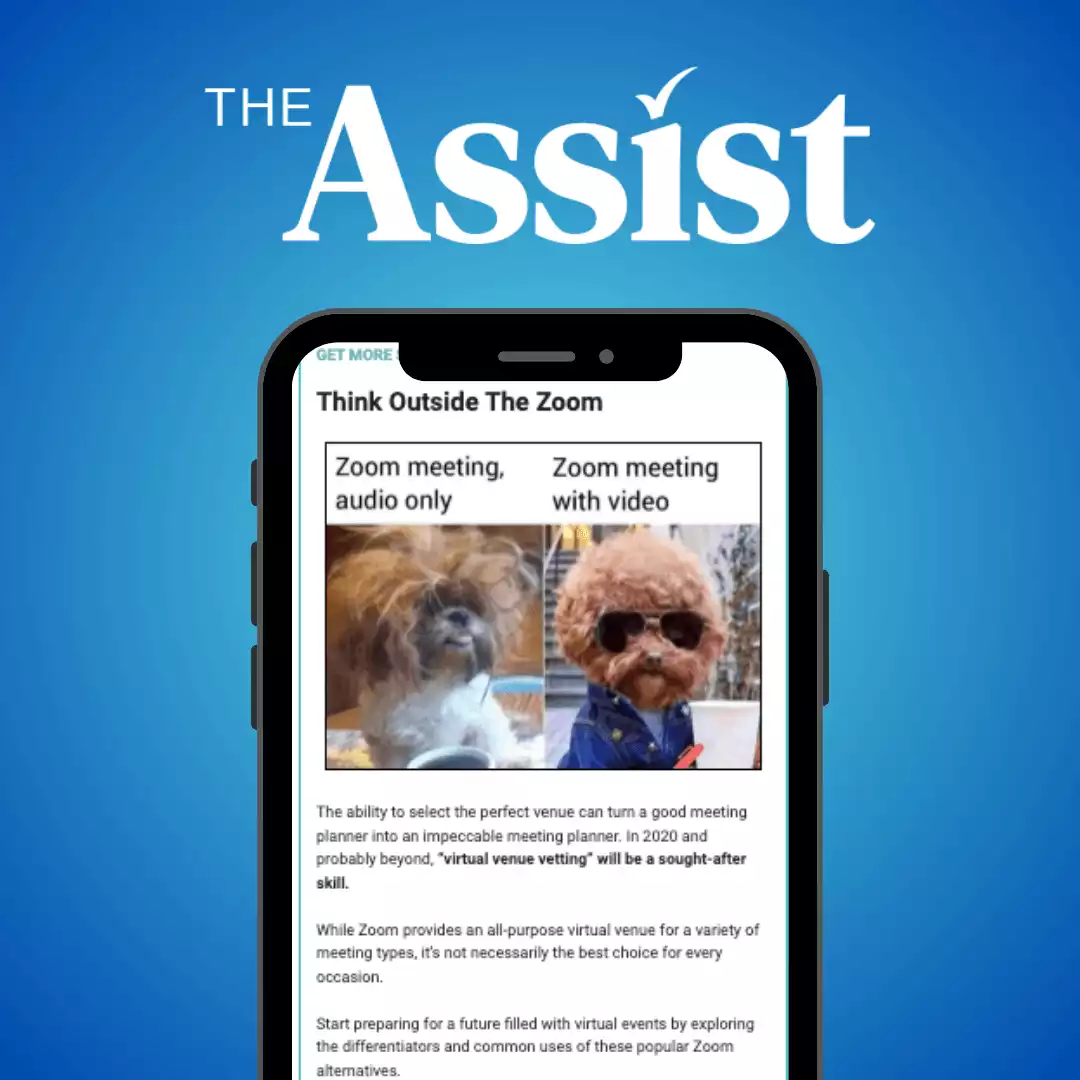 Become a Better Professional in 5 Minutes
The Assist is a free, enjoyable weekly email offering actionable tips for career and professional development skills. It's like that reliable friend you turn to for work and life advice, sending advice 4x a week to problem-solving go-getters like yourself.
❤️ Why we love this resource:
Get unique professional development tips 4x a week.

Learn how to level up at your job with expert guidance.

Be a valuable member of an incredible community of hustlers.
👉 Join 48,658+ Professionals For Free Today!
To assist you in making the right choice, we've extensively researched and reviewed the top professional development books to help you achieve your career aspirations and reach your full potential (and easy Amazon links to add right to your shopping cart!).
Tip! Try these FREE email newsletters to gain resources and insights into being a better professional:

Want to become a better professional in just 5 minutes?
10 Best Professional Development Books
Page Contents (Click To Jump)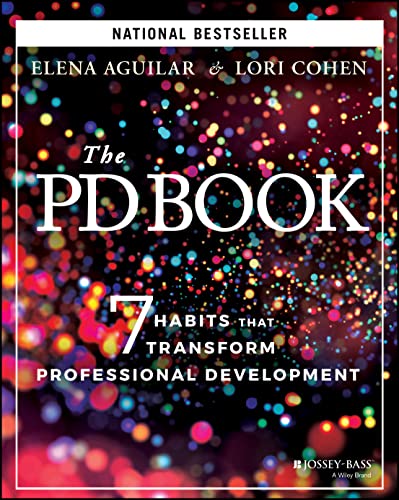 The PD Book: 7 Habits that Transform Professional Development by Elena Aguilar and Lori Cohen presents a transformative guide to professional growth, focusing on seven essential habits that can elevate one's career and expertise. Through practical insights and actionable steps, this book empowers readers to enhance their skills, become effective leaders, and excel in their respective fields, making it a must-read for anyone seeking a significant boost in their professional journey.
❤️ Why we love this professional development book: As you navigate through the chapters, you'll find real-life examples and stories highly relatable, showcasing different perspectives and experiences. This engaging component enables you to envision the application of these habits in your professional journey.
✅ Key takeaways:
7 habits for transformative professional growth in a step-by-step guide.
Practical insights for effective leadership.
Elevate expertise and career advancement.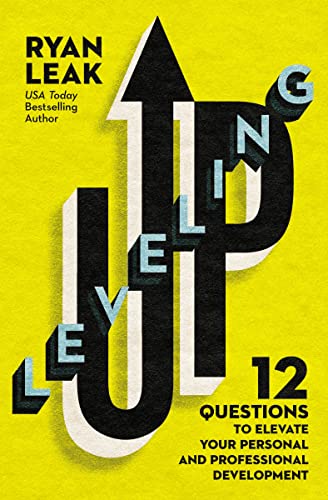 Leveling Up: 12 Questions to Elevate Your Personal and Professional Development by Ryan Leak is a powerful and thought-provoking book that offers readers a transformative framework to enhance both their personal and professional lives. Through a series of insightful questions, Leak encourages self-reflection, goal-setting, and actionable steps, empowering individuals to unlock their full potential and achieve remarkable growth in their careers and beyond.
❤️ Why we love this professional development book: While the insightful questions posed in this book serve as great starting points for self-improvement, you, as the reader must, commit to taking the necessary steps toward change. Allocating time for self-reflection and being open to implementing new strategies are essential components to get the most out of this book. However, if approached with dedication and an open mind, this book can undoubtedly lead to positive growth and transformation in both your personal and professional life.
✅ Key takeaways:
Transformative self-reflection and goal-setting.
Empowering actionable steps for personal growth.
Unlock your full potential for remarkable success.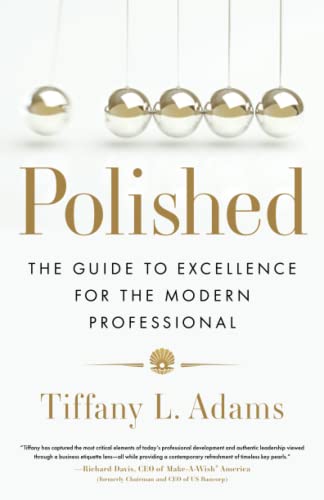 In Polished: The Guide to Excellence for the Modern Professional, Tiffany L. Adams delivers a thorough and engaging roadmap for individuals striving to excel in their careers. Through a perfect blend of practical advice and inspirational anecdotes, Adams empowers readers with essential skills and strategies to navigate the complexities of the modern workplace, enhancing their professionalism and unlocking new opportunities for growth and success.
❤️ Why we love this professional development book: This book is a valuable resource for anyone looking to polish their professional image, build meaningful connections, and achieve excellence in their field or industry. The book's engaging writing style makes it easy to absorb the critical elements, helping you improve your professional demeanor and overall presence in the workplace.
✅ Key Takeaways:
Master essential skills for career success.
Cultivate professionalism and positive impressions.
Build meaningful connections for growth.
⭐ Pro-Tip from The Assist: After reading a professional development book, take immediate action by setting specific goals and creating a practical plan to apply the newfound knowledge in your professional life. Consistent implementation and regular reflection on progress will solidify the learning and lead to meaningful growth in your career or job.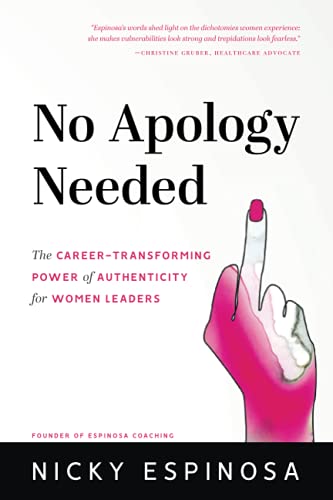 No Apology Needed: The Career-Transforming Power of Authenticity for Women Leaders by Nicky Espinosa empowers female leaders to embrace their authenticity as a key to success. Through insightful narratives and career advice, Espinosa encourages readers to overcome imposter syndrome, challenge gender bias, and lead with confidence, inspiring a new generation of authentic and impactful female leaders in the professional world.
❤️ Why we love this professional development book: This book is a must-read for women seeking to harness their unique strengths and thrive authentically in their leadership roles. We highly recommend this book for women striving for career success because it offers unique advice and support that can help you thrive in leadership positions without compromising your values or personality.
✅ Key Takeaways:
Authenticity empowers women leaders.
Embrace uniqueness and overcome barriers.
Lead confidently and make an impact.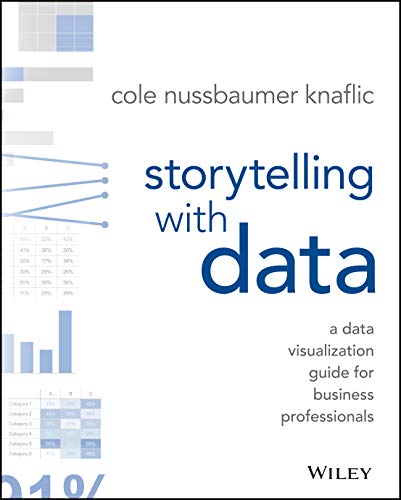 Storytelling with Data: A Data Visualization Guide for Business Professionals by Cole Nussbaumer Knaflic is a terrific resource that equips business professionals with the art of data storytelling. Knaflic offers practical techniques to transform complex data into clear, persuasive narratives, enabling professionals to communicate effectively and make data-driven decisions that drive business success.
❤️ Why we love this professional development book: This book is a must-read for lifelong learners seeking to enhance their data visualization skills and harness the power of storytelling to influence and inform stakeholders in the corporate world. Additionally, it offers numerous recommendations and examples on how to display data in unique and non-traditional ways, effectively turning data into engaging stories.
✅ Key Takeaways:
Master data storytelling techniques.
Create persuasive data visualizations.
Influence decisions with impactful presentations.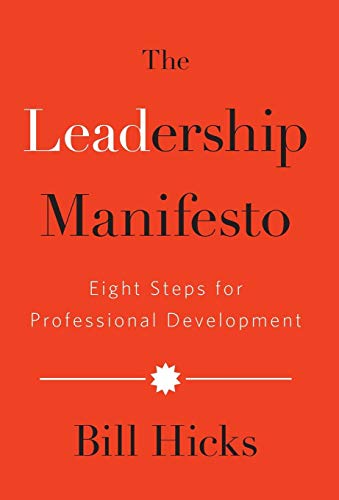 The Leadership Manifesto: Eight Steps for Professional Development by Bill Hicks is a roadmap for aspiring leaders to enhance their professional growth. Hicks presents 8 essential steps, providing methodical insights and functional strategies to develop impressive leadership skills, foster a positive work culture, and drive success in the ever-evolving business landscape. This is a valuable resource for individuals seeking to step into leadership roles and make a significant impact on their teams and organizations.
❤️ Why we love this professional development book: As you dive into this book, you'll find yourself immersed in the mentor-mentee relationship, making it a captivating and unique read. The author's approach to presenting real-world leadership lessons through a narrative format ensures the material is easily digestible and memorable.
✅ Key Takeaways:
Roadmap for effective leadership.
Cultivate positive work culture.
Drive success in organizations.
⭐ Pro-Tip from The Assist: Identify and connect with leaders in your field that you admire – reaching out for informational interviews can provide valuable insights and advice to help grow your career.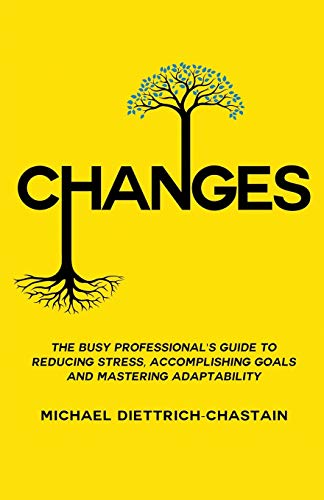 CHANGES: The Busy Professional's Guide by Michael Diettrich-Chastain, serves as an indispensable tool for busy professionals seeking useful strategies to navigate personal and career growth. This practical guide offers empirical solutions to manage time, prioritize tasks, and maintain work-life balance, empowering readers to embrace transformative changes and achieve sustainable success in their fast-paced professional lives. With a focus on practicality and real-world application, this book is a valuable addition to any professional's library, providing actionable insights to enhance productivity and well-being.
❤️ Why we love this professional development book: A must-read for busy professionals seeking ways to reduce stress, achieve their goals, and foster a growth mindset. The practical exercises and activities in each chapter can help you form new habits, while its teachings challenge conventional wisdom and encourage self-awareness.
✅ Key Takeaways:
Navigate personal and career growth effectively.
Manage time and prioritize tasks efficiently.
Achieve sustainable success and work-life balance.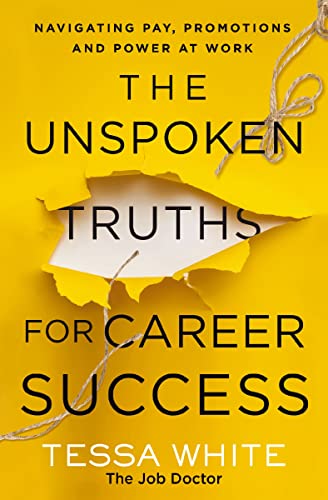 In The Unspoken Truths for Career Success, Tessa White delves into the often overlooked aspects that drive professional advancement. Through candid insights and practical wisdom, this book reveals the hidden truths behind successful careers, guiding readers to harness their unique strengths, navigate challenges, and build meaningful connections to thrive in their chosen paths. A compelling addition to the realm of professional development literature, White's work provides indispensable advice for those seeking to unlock their full potential and excel in their careers.
❤️ Why we love this professional development book: This is a thought-provoking book that dives deep into the challenges one might face at work, such as office politics, challenging managers, crucial conversations, and unclear performance evaluations. It equips you with the knowledge and tools necessary to tackle these issues head-on and make well-informed decisions for your career growth.
✅ Key Takeaways:
Discover overlooked factors for career growth.
Embrace unique strengths and navigate challenges.
Build meaningful connections for professional success.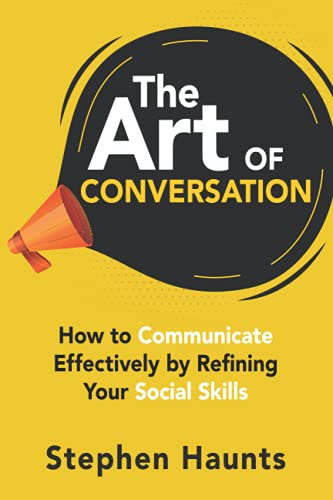 The Art of Conversation: How to Communicate Effectively by Stephen Haunts is a masterful guide to developing essential communication skills for professional success. Through reasonable techniques and real-life examples, this book empowers readers to immerse in meaningful conversations, active listening, and assertive expression, paving the way for stronger connections and impactful communication in the workplace and beyond. Haunts' insightful work proves to be a valuable asset for anyone seeking to enhance their conversational prowess and become a more effective communicator in various professional settings.
❤️ Why we love this professional development book: This book delves into techniques that can help you communicate effectively, making it a beneficial read for individuals looking to refine their social skills. Throughout the book, you'll find several suggestions to overcome shyness or social anxiety, enabling you to engage in conversations with full confidence.
✅ Key Takeaways:
Develop essential communication skills.
Engage in meaningful conversations and active listening.
Assertive expression for stronger connections.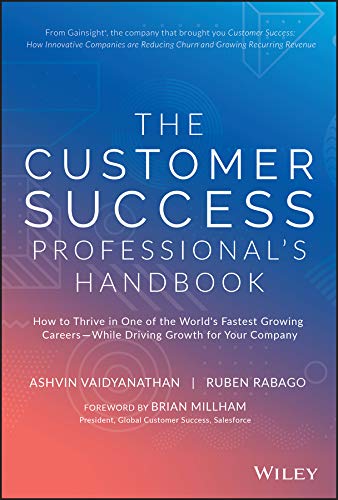 In Happen to Your Career: An Unconventional Approach to Career Change and Meaningful Work, Scott Anthony Barlow presents a refreshing and unconventional guide for individuals seeking fulfillment in their careers. Barlow's unique approach makes this book an indispensable resource for anyone yearning to break free from the conventional and embark on a transformative journey toward career happiness.
❤️ Why we love this professional development book: Through a unique and unconventional approach, this book guides readers on a transformative journey to discover their passions, strengths, and values, enabling them to make purpose-driven career decisions and pursue meaningful work that aligns with their true aspirations.
✅ Key Takeaways:
Discover passions, strengths, and values.
Pursue purpose-driven career decisions.
Find fulfillment in meaningful work.
People Also Ask These Questions About Professional Development Books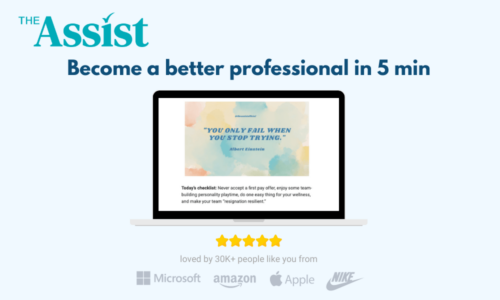 Q: How can professional development books help me advance in my career?
A: Professional development books can provide you with valuable insights, tips, and strategies to improve your skills, enhance your knowledge, and ultimately help you grow in your career. They often cover various topics such as leadership, communication, time management, and critical thinking. By reading and implementing the lessons learned from these books, it can teach you how to be a more effective employee and potentially open up new opportunities for advancement.
Q: Do you have any professional development book recommendations for new graduates or entry-level professionals?
A: For new graduates or entry-level professionals, some great books on professional development include "The 7 Habits of Highly Effective People" by Stephen Covey, "How to Win Friends and Influence People" by Dale Carnegie, and "The Power of Moments" by Chip Heath and Dan Heath. These books offer valuable takeaways into personal development, problem-solving, and navigating the corporate world (which is a must for new professionals!).
Q: What are some office book club recommendations?
A: Creating an office book club is a great way to foster continuous learning and collaboration among colleagues. Some popular professional development books suitable for book clubs include "Atomic Habits" by James Clear, "Leaders Eat Last" by Simon Sinek, "Talking to Strangers" by Malcolm Gladwell, and "Dare to Lead" by Brene Brown. These books cover a range of topics and are engaging reads, which will encourage discussion and reflection within the group.
Q: How do I choose the right professional development book that aligns with my goals and interests?
A: To select the right professional development book for your needs, first identify your specific goals and interests. This may involve assessing the skills you want to improve or the industry knowledge you want to gain. Once you have a clear idea of your objectives, read book reviews, ask for recommendations from colleagues or entrepreneurs within your industry, and explore the American New York Times bestseller list to find new books by bestselling authors that align with your goals.
Q: What are some practical strategies or actionable insights that I can expect to gain from professional development books?
A: Professional development books often provide pragmatic advice and actionable insights that you can apply in your daily life. This may include goal-setting techniques, time-management strategies, communication tips, or methods to foster a positive mindset. The specific strategies and insights learned will depend on the book's topic and focus. By actively implementing this new knowledge, you will hopefully see positive changes in your professional life and well-being.