Fed up with miscommunication mishaps in your career and personal life? Let's flip that script.
Our lives rotate around communication with family, friends, and work. The books on communication we have selected cover a range of topics.
Our Recommended Resource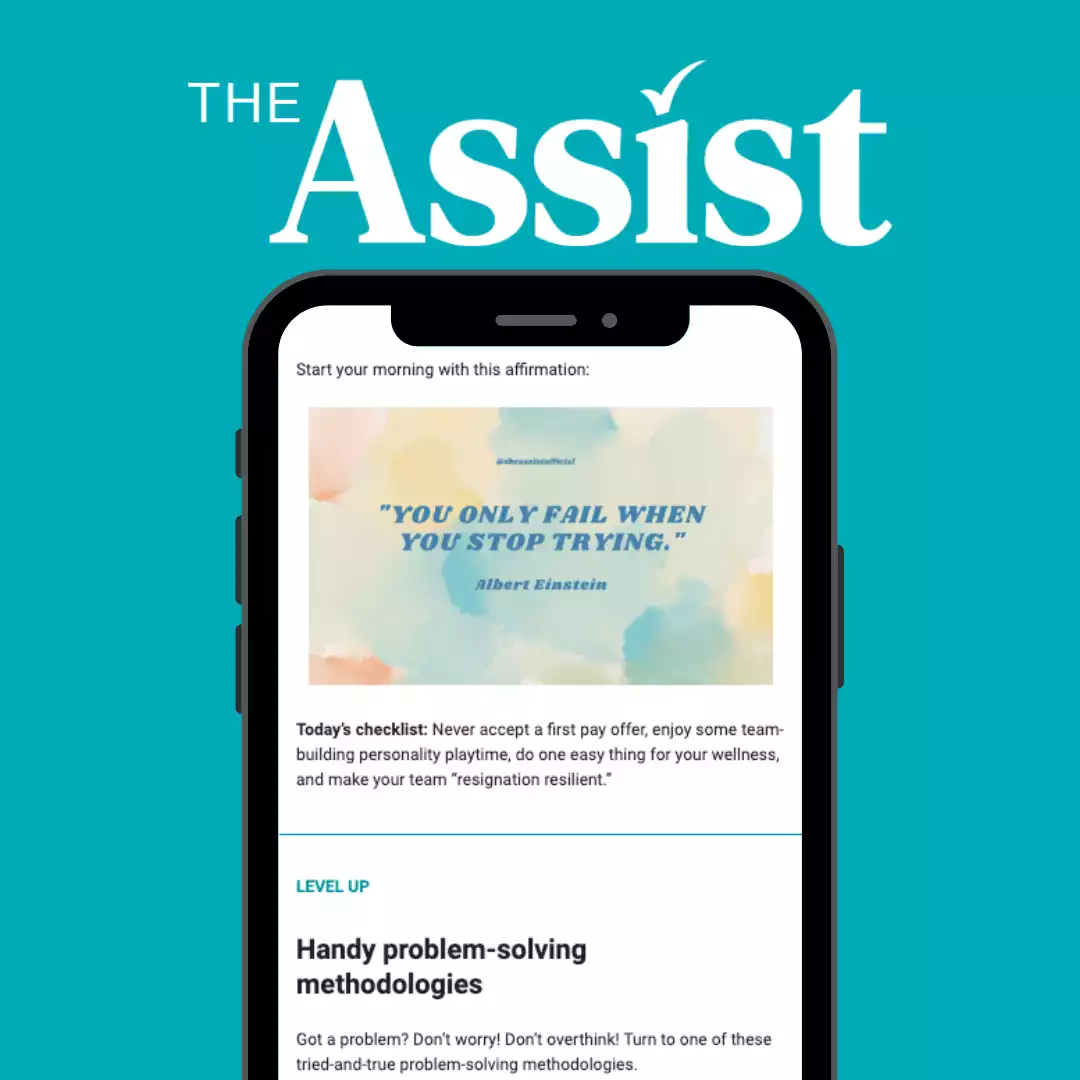 Level Up Your Career In 5 Minutes
The Assist is a free, enjoyable weekly email offering actionable tips for professional development and communication skills. It's like that reliable friend you turn to for work and life advice, sending advice 4x a week to problem-solving go-getters like yourself.
❤️ Why we love this resource:
Improve your communication skills by discovering new tools.
Learn how to handle difficult conversations with expert guidance.
Strengthen public speaking skills and boost confidence.
👉 Join 49,658+ Professionals For Free Today!
So what are you looking to improve upon? Are you sharing a goal, giving a presentation, resolving a conflict, or having small talk?
These books on communication will prepare you for what you want to say, to whom it needs to be said.
Want to become a better professional in just 5 minutes?
Page Contents (Click To Jump)
15 Must-Read Books on Communication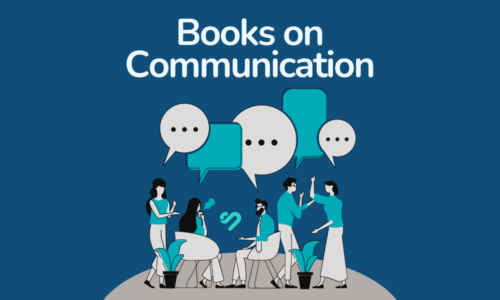 Do you want to have effective communication skills? Dive into the world of books on communication!
You've just stumbled upon your ultimate treasure trove — savvy books that pack a powerful punch when it comes to boosting your interpersonal prowess. It's about understanding how to effectively get your message across, and connect with people.
In these pages are a wealth of wisdom on best communication practices, and you'll be learning the following:
🚀 Build trust with others
💼 Ace business negotiations, be it your next job interview or a business deal.
🌐 Navigate the online world of email, ensuring your message is clear.
🧩 Equip yourself to deftly handle conflicts and misunderstandings.
💡 Ease the pressure of public speaking by building strong communication habits.
⭐ Communication Tip from The Assist: Actively listen without interruption and reflect back on key points to ensure understanding before crafting your response in important conversations.
These will not just be books on your shelf; they will become catalysts for your personal and professional well-being. So, let's see what all the hype is about!
People Also Ask These Questions About Books on Communication

Q: How can I use the communication techniques from these communication books to resolve disagreements at work?
A: You can employ the communication techniques from these books by using active listening strategies with your colleagues during disagreements, practicing empathy to understand their viewpoints, and using assertive communication to express your thoughts respectfully. Applying these methods can lead to more constructive conversations and effective resolution of conflicts in a workplace setting.
Q: How can I create a plan to consistently practice takeaways learned in communication books?
A: To establish a consistent routine for takeaways learned in communication books, start by setting aside dedicated time each day for focused practice. Break down the takeaways into manageable steps and create a schedule, ensuring you gradually increase the complexity as you become more proficient. For a pro-tip, try listening to the Amazon audiobook version of the book while you are doing morning meetings. Tracking your progress and seeking an accountability partner or group can further enhance your commitment to honing your communication skills.
Q: Which books provide guidance on fostering effective team communication within organizations?
A: Books such as "21 Days of Effective Communication: Everyday Habits and Exercises to Improve Your Communication Skills and Social Intelligence" by Ian Tuhovsky and "Leading Without Authority" by Keith Ferrazzi offer valuable insights into fostering effective team communication within organizations. These books available on Amazon delve into techniques for handling difficult conversations, building trust and habits, and promoting open dialogues, which are essential for cultivating a healthy and collaborative team communication environment.
Q: Which communication books are essential for understanding cross-cultural communication and its challenges?
A: For a comprehensive understanding of cross-cultural communication and its challenges, consider reading "Kiss, Bow, or Shake Hands" by Terri Morrison and Wayne A. Conaway, along with "The Culture Map" by Erin Meyer. These communication skills books delve into cultural nuances, communication styles, and strategies for bridging gaps to ensure effective interactions in diverse settings, offering valuable insights for navigating cross-cultural communication challenges.
Q: What are the best books for enhancing public speaking and presentation abilities?
A: To enhance your public speaking and presentation abilities, I recommend reading "Talk Like TED" by Carmine Gallo and "Presentation Zen" by Garr Reynolds. These books that can be found on Amazon offer practical techniques to captivate your audience, structure compelling narratives, and employ effective visual aids, enabling you to deliver impactful and engaging presentations.