Have you ever heard of a work operating system (work OS)?
This new term describes the robust work management tool we expect you'll be using in the near future to get more work done.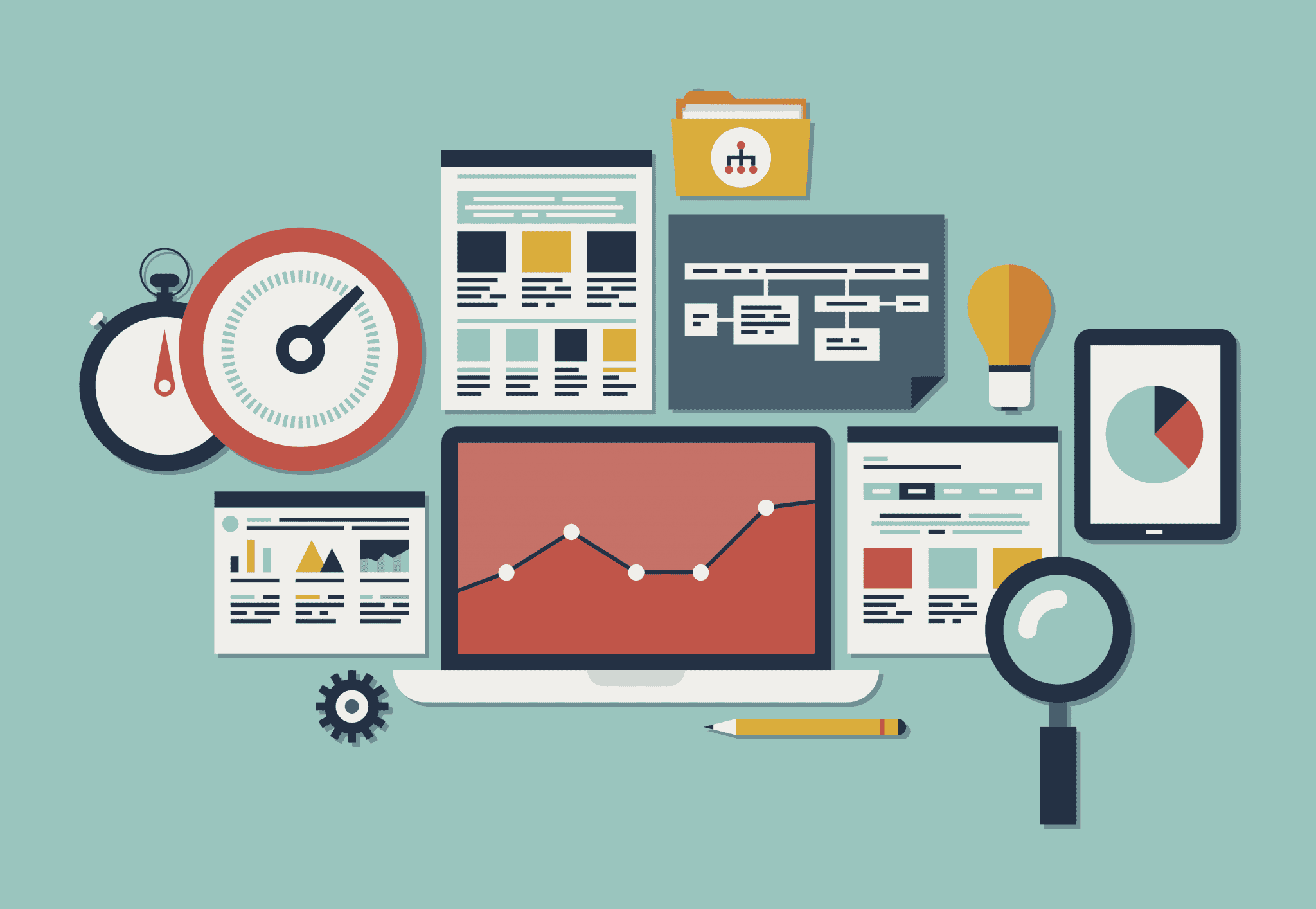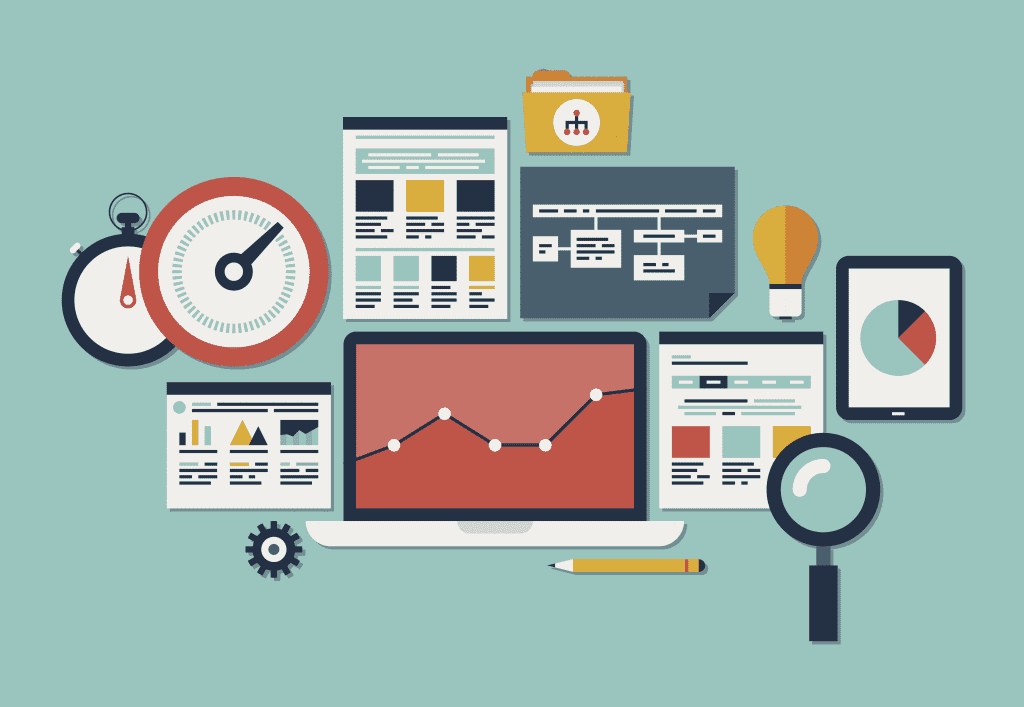 A work OS, such as monday.com, does for your team what a computer operating system does for your computer. Both of these operating hubs help you manage your available capabilities and resources, directing them to complete tasks as efficiently as possible. 
A work OS offers benefits similar to those of a computer OS: 
Complete work at optimal efficiency while adhering to standardized processes  

Allow multiple tasks and multiple users to leverage the same processes to achieve different outcomes 

Easily plan, run, and track work 

Automate recurring processes to conserve "computing" power and energy 
Tip: If you're already sold on using a work OS, then learn more about our favorite one-stop solutions for all things work OS: monday.com. 
Want to become a better professional in just 5 minutes?
Who can benefit from a work OS?  
Practically any person or any team striving to better organize and manage work can benefit from a work OS's ability to optimize task completion. 
Company leaders, the people typically responsible for routing and managing task flows, stand to benefit the most from the conveniences of a work OS. 
These leaders include: 
Managers

Team leads

Project managers

Program managers

Department heads

Executive leaders
How is a work OS different from other tools? 
Flexibility sets a work OS apart from similar tools. A work OS may be leveraged to handle nearly anything a user wants to accomplish. 
Like a computer OS, a work OS can "run" a range of solutions and handle a range of tasks, all depending on a user's requirements. 
Other available solutions come pre-built for specific tasks—customer relationship management or lead generation for example. These solutions do wonders for specific needs in specific industries or verticals, but they cannot be leveraged to handle anything. 
Work OS: Meeting Modern Workplace Demands
A work OS could help companies across industries meet some of the most pressing demands of the modern workplace.
1. Demand: Remote Work
Work OS Solution: Equipped with comprehensive communication features, the work OS makes it easier for teams to collaborate while working anywhere and any time. Plus, collaboration happens right within the system, eliminating a bulk of meetings and emails
Example: 
An international company used m

onday.com's flexible work planning templates

to streamline their programming reporting process when time zone differences made it impossible to find a convenient time for everyone to communicate. 
2. Demand: Project Management 
Work OS Solution: A work OS enables the standardization and communication teams need to avoid speed bumps and miscommunications as they leverage unified processes to work toward shared goals and key performance indicators (KPIs). 
Example: 
A creative services team used

work OS project boards

to keep track of thousands of projects and easily find the relevant details they needed to keep everyone on pace. 
3. Demand: Data integration 
Work OS Solution: A centralized work OS brings data and information under one roof, allowing universal access and eliminating the data silos that often plague workers in the information age. 
Example: 
monday.com's work OS templates

gave one team a way to track data errors and assign corrections, enabling speedy progress checks. The work OS gave the team the transparency they needed to make sure everyone viewed the same up-to-date information at all times. 
4. Demand: Focus 
Work OS Solution: By bringing knowledge, processes, and communication under one roof, a work OS stimulates focus. 

On a day-to-day basis, the average office worker likely uses up to five different programs at once. Every switch between a tool presents an opportunity for distraction and a break in workflow. With a work OS, users can complete tasks in just one place, avoiding distractions and staying in a productive groove. 
Example: 
5. Demand: Agility 
Work OS Solution: Equipped with workflows appropriate for an unlimited amount of use cases, a work OS can easily shift to accommodate the changing needs of customers, vendors, and employees. Best of all, a team can manage shifts within the work OS without compromising worker autonomy. Everyone can easily decide how they want to adapt their work OS activities to accommodate shifts while still adhering to standard operating procedures. 
Example: 
One

team leveraged monday.com

to design workflows that seamlessly bridged the gap between brainstorming sprints and actual design iterations. 
6. Demand: Cross-generational management
Work OS Solution: A work OS provides the flexibility you need to give everyone what they want. Your company likely includes workers from all age groups who all have different work styles, preferences, and expectations. 

For example, baby boomer managers might demand procedural transparency while millennials place more value on achieving work-life balance than complying with processes. 

A work OS's flexibility allows younger workers to work anywhere and any time while also giving older workers insights into processes and procedures. Younger team members may work remotely and older workers can rest assured that everyone adheres to company policies. 
Example: 
One

manager used monday.com

to manage workflows from multiple teams while preserving the work transparency veteran workers value. 
Your Future with a Work OS: The Possibilities 
So what exactly could a work OS help you achieve amidst the present challenges and shifting demands of today's work environment? 
Here are some real-world scenarios that illustrate the practical potential of the work OS. 
Automate your workflows
Scenario:

You notice your team making errors on repetitive tasks, usually on Friday afternoons. You also know lecturing them won't do any good as their errors likely result from fatigue and repetition. 

Work OS Solution:

You use a work OS to automate some repetitive tasks. Everyone's happier focusing on more thought-intense tasks, and your error log decreases by the day. 
Manage work in convenient blocks 
Scenario:

Your boss just gave you great news: A client wants to leverage your project plan for several different projects across several different industries. You're excited, but you're also a little worried. You realize you can't just copy and paste your project plan and still accommodate the nuances of each industry; you also don't want to build several new plans from scratch. 

Work OS Solution:

You use your work OS to break your tried-and-true project workflow into convenient blocks. You pick and choose the appropriate blocks to use as a foundation for your new project plans. When all is said and done, you have to create only a

few

new blocks to accommodate the complexity of

all

the new projects. 
Integrate information sources 
Scenario:

You run an association that handles work for multiple members, each which uses their own separate intranets and applications. You have to visit them all—22 intranets to be precise—to get the information you need to build reports, plan meetings, and strategy long-term projects. 

Work OS Solution:

You connect all your members' external applications to your work OS so you can pull all the information you need using just one interface. You're able to get answers and make decisions faster and with more confidence than ever. 

Streamline data capture 
Scenario:

You started managing travel requests last year. This responsibility has nothing to do with your primary role, but you like to help out. Now the new chief financial officer (CFO) has a million questions about travel reimbursements. You're frantically scanning spreadsheets. Your head aches as you try to pull together cohesive findings from what seems like a bunch of random numbers.  

Work OS Solution:

You input your data into a work OS and voila—there's a dashboarding option that manipulates the data to answer all the CFO's questions. You can even share the dashboards directly with the data-driven CFO. 
Get rid of status meetings 
Scenario:

You lost count of the amount of projects on your team's plate. You feel like you spend more time wrapping your head around who is doing what and when than you do actually completing work. You need weekly status meetings just to have a clue about what's going on. 

Work OS Solution:

You start using a work OS and now you, and everyone else, can understand what everyone's working on and view their progress. With everyone so informed, you can now use your status meetings for strategic talks and thoughtful discussions. 
Step sending so many emails 
Scenario:

You've heard the complaints: Your work culture is too email-obsessed. People feel pressured to check their emails 24/7 and respond within 15 minutes to avoid being labeled a slacker. Worst of all, people say the emails they do get are usually frantic and unclear, and they end up wasting time trying to figure out how to respond. 

Work OS Solution:

Your team starts communicating directly within your work OS. People can comment directly on tasks and images so requests and feedback grow more timely and relevant. Emails decrease and, instead of complaining, people start saying they feel informed. 
Provide autonomy with structure 
Scenario:

You've been careful to hire smart people you trust. They have big ideas, and they always deliver results. However, they crave autonomy. You would love to give it to them, but you're under leadership pressure to keep processes standardized. 

Work OS Solution:

You use a work OS that lets your team choose which approved mode of operation works for them. They can document workflows and progress within the system, so this keeps leadership happy, and your team loves how they can choose

how

to do

what

they want to do. 
Get Started with a Work OS 
So now that we've got you daydreaming about all the ways a work OS can help you achieve your work goals, you're probably wondering how to actually get started. 
Here's everything you need to know to start streamlining work using your very own work OS. 
Selecting a work OS that accommodates your needs 
Step one in your work OS adventures is, of course, selecting the best system for your needs. 
Flexibility 
Is the system flexible enough to adapt to your organization's workflows and your team's goals? 

Does the system have the capability to shift along with your needs?
Interoperability 
Is the system compatible with the essential tools you won't be able to replace with a work OS? 

Better yet, can the system integrate with your essential tools? 
Tip! The flexibility and universality of a work OS usually means it can't replace tools built for specific industries, such as Jira or Salesforce. A good work OS may not replace your industry-specific tools, but it should have robust integration capabilities that provide unification and streamlining of your workflows. 
User-friendliness
Will everyone, even the most technologically inexperienced workers, in your organization be able to use the system? 

How long will it take people to learn how to use it? 

Will you have to offer training or find an information technology team to manage it? 

Time-saving potential

Will the system eliminate time drainers, including needless meetings and emails, or will using it gulp up more time? 

Does it support automations that could save some people time? 

Does it centralize collaboration activities or further disperse them? 

Data safety

Has the system been audited for security compliance requirements by a third-party? 
SnackNation's Work OS Selection: monday.com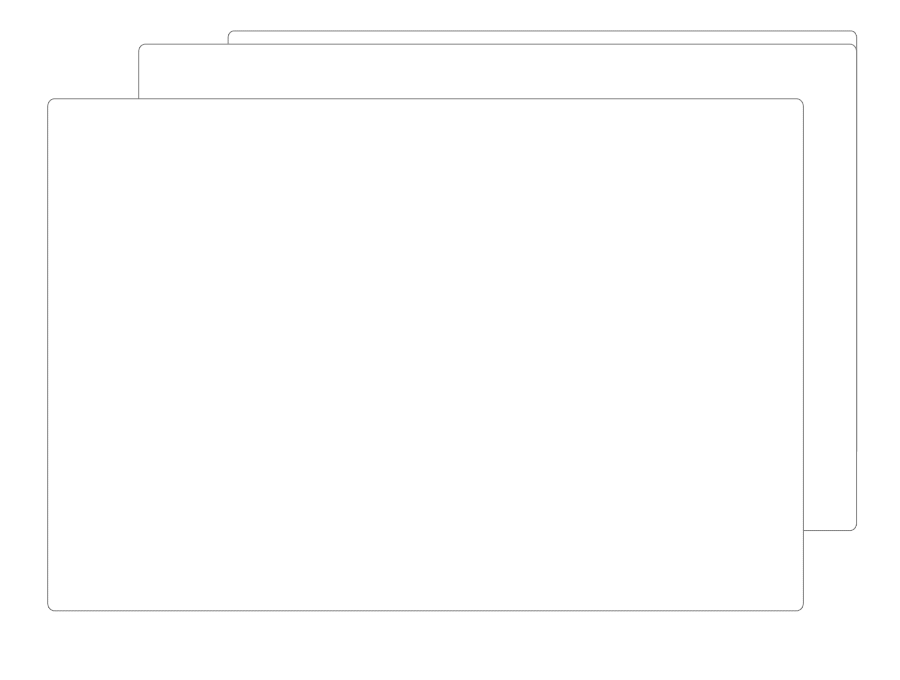 We named monday.com our favorite work OS because it has do-it-all flexibility that can accommodate any industry, organization structure, workflow, and work type. Financial services administrators and creative art directors alike can find features on monday.com that seem custom-built for their needs. 
Standout features: 
Templates to accommodate a variety of project types
Big-picture views of multiple projects in flight
An app that makes it easy to check in on progress anywhere and any time
Deadline views that make it easy to see what's pressing
Collaborative capabilities, including team assigning and messaging
Automations are easy to set up without any coding
Integrations bring your data from multiple apps into one unified platform
Bottom line: monday.com's flexibility and capabilities make it a perfect work OS solution 
Work OS Honorable Mentions: 
Welcome to the Future of Work 
With its flexibility, scalability, and ability to streamline and optimise work, the work OS represents a culmination of workplace trends—all steering us to leverage technology to work at the highest level of intelligence and efficiency. 
Many companies have already started shifting to a work OS model, even if they don't use that terminology. We believe the work OS will lead us to future with the most efficient workplaces imaginable. 
Are you already using a work OS? Are you thinking about it? Let us know what's on your mind in the comments below.