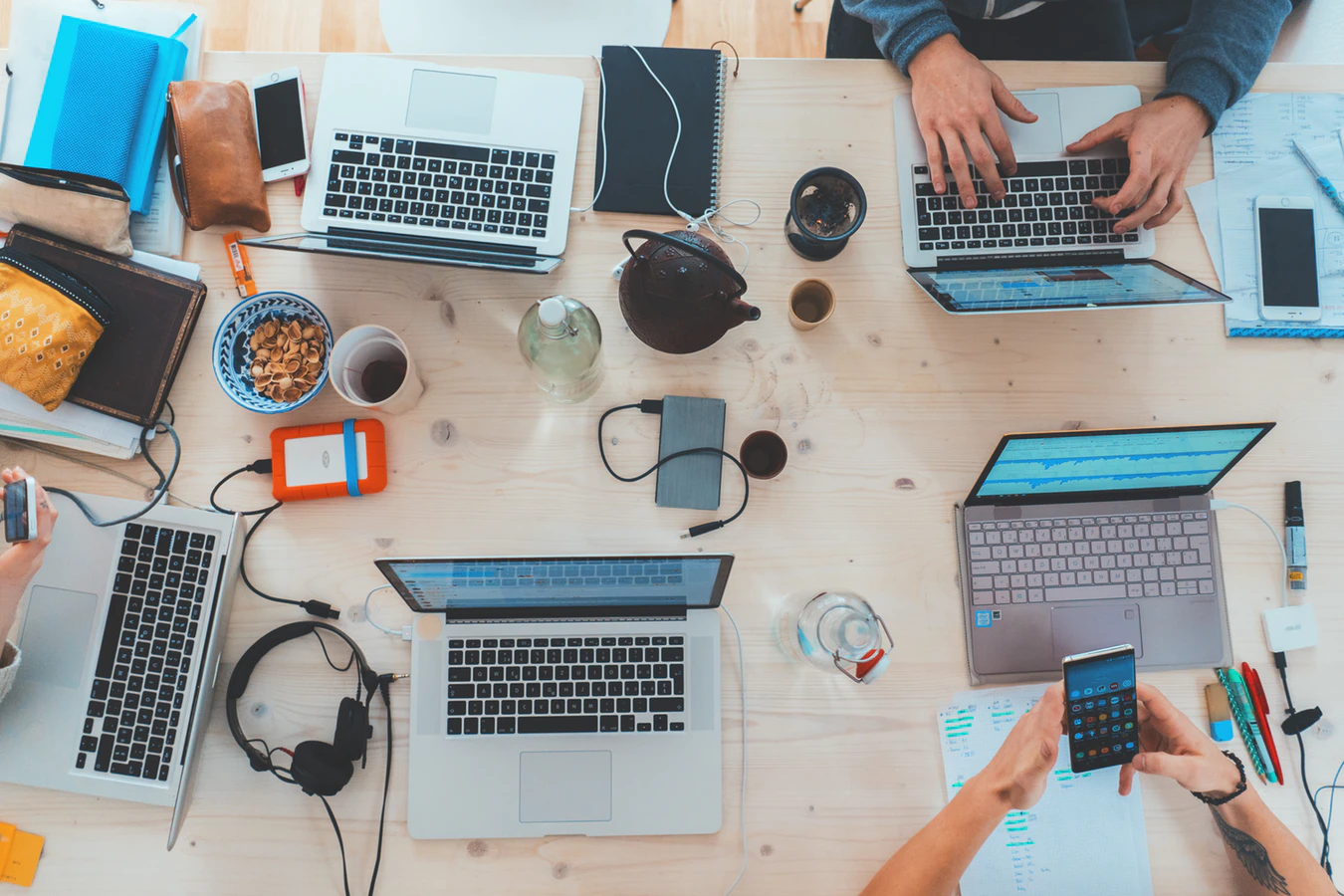 Now that the new decade is well and truly underway, questions should be asked, if not already, about how you and your business aim to ready yourself for new trends in the workplace?
If you compare the workplace to what it was 10 years ago, it's almost unrecognizable. So what will the next decade bring and what plans do you have in place already to tackle what's ahead of us?
Here are a few trends we think you should look out for in 2020:
Want to become a better professional in just 5 minutes?
1. Purpose 
Attitudes towards employees' purpose at work have shifted over recent years. In 2020, we forecast that employees will crave more than just financial and employee benefits. They want a purpose and to know that the work they are doing day-today is meaningful.
The feeling of purpose is more prominent in Gen Z's whose values don't typically align with more traditional workplace values. To keep ahead of the game, leaders will have to focus on being more purpose-driven and defining the success of a business by more than just customer satisfaction and retention. You can do this by putting more emphasis on your corporate social responsibility efforts and giving back to your industry. 
Business today means much more than turning up and doing your job. Employees want to know what they're company stands for and how they can get stuck in to help the business thrive. 
2. Sustainability
The buzzword of 2019: sustainability. With the climate emergency being at the forefront of everything we do, people are now taking an active approach towards ensuring they're doing their bit for the environment, including businesses.
With employees looking for "purpose" in their workplace, we feel this is a sensible approach. If you're looking to engage with the future generation, leading by example is a good place for your business to start.
Harvard researched sustainability at work and found that those workplaces that support the environment decrease employees sick day, boots sleep quality and improves cognitive performance.
3. Leadership
The way we perceive leadership has slowly started to change. In 2020, we hope to see business acting on this new style of leadership, and that starts with taking a step back.
Leaders standing at the front of the room and pointing their finger is a thing of the past. If you want to gain respect from your employees in 2020, leaders must focus on encouraging participation and valuing their input on business growth.
This is increasingly more important as technology becomes more pervasive. Businesses shouldn't be surprised if technology like artificial intelligence (AI) begins to slowly take on leaders more administrative-like tasks – opening up more time for the leader to get to know their staff and become an approachable figure in the business. 
Other technological advances will also help leaders to focus on improving their soft skills across the business. This will include implementing performance management software to help involve employees and create a unified workplace with a shared purpose.
4. Artificial Intelligence 
If you're not thinking about how technology will impact the future of your business, it might be a good time to start. In some way or another, businesses all over the world are using AI to support their business needs. 
Due to fears that AI will take over and result in employees losing their jobs, it is understandable why people are skeptical. However, AI is no longer something you can ignore and if you wish to keep up with competitors, will be vital to implement. 
To put minds at ease, AI may be more beneficial than originally thought. Machines or robots can help alleviate the more repetitive, mundane tasks employees have to undertake, leaving them to handle the more creative and complex duties.
5. Mental Health
Last but certainly not least, mental health is on businesses radar more than ever. The epidemic will continue to grow in 2020 if leaders do not take it seriously enough.
To ensure the wellbeing of their staff, some businesses have gone as far as hiring a therapist to support workers when they need it. As well as this, they are investing in their staff to become trained Mental Health First Aiders so they can help to spot the signs and symptoms in their colleagues. 
In 2020, companies should continue to make their place of work an open and transparent place so that employees feel they can be open about their mental health. Again, technological advances will support this and help to promote better well-being in the workplace.
Do you know of any other trends to look out for in 2020? Share your thoughts with us in the comments below.