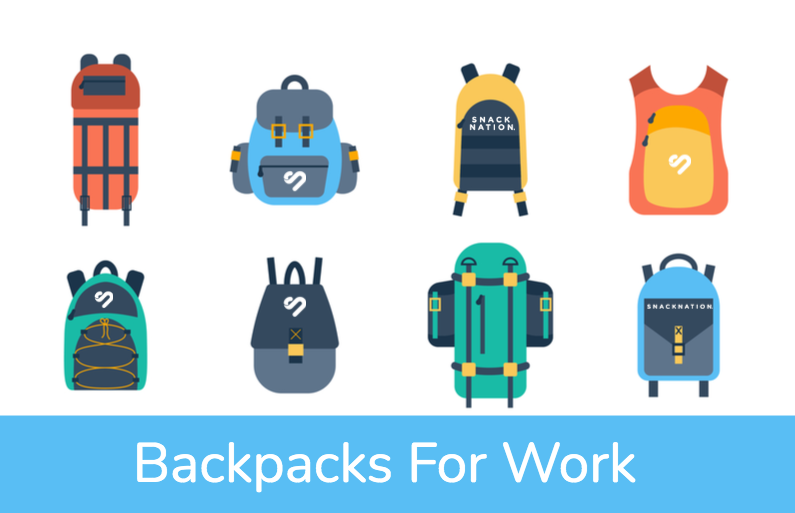 The workplace is changing rapidly. In fact, the word workplace implies that work is still happening in one place. However, 70% of employees will be remote by 2025.
Many companies are actually adopting a hybrid workplace approach (a mix of in-office and remote work) and this exciting trend is still in its infancy!
So what does that mean for your company?
As the remote revolution requires employers to evolve, it also means employees need new tools and new equipment that allows them to maximize this new work-from-anywhere lifestyle.
"Globally, 52% of workers work from home at least once per week." — Owl Labs
Above all, the modern employee needs a convenient way to carry around their gizmos, gadgets, and other accessories.
That's why we've compiled this list of the best backpacks for work in 2023.
Every featured work backpack is:
Remote worker approved
Travel-friendly
Compact
Stylish
High quality
So check out the best of the best!
Want to become a better professional in just 5 minutes?
Page Contents (Click To Jump)
Best Backpacks For Work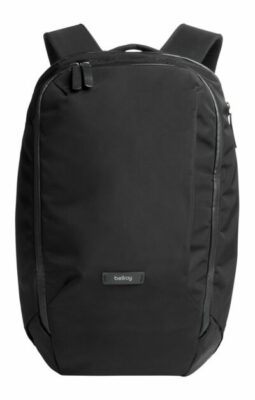 The Bellroy Classic Backpack is stylish, comfortable, and has a place for everything. This sports backpack is perfect for a work vacation or a day in the office. With padded sleeves for tech and valuables, curved padded shoulder straps, zippered pockets, mesh pockets, and a place for a laptop and a tablet, the only thing that could make the Bellroy Classic Backpack better would be if it was custom branded. Surprise, surprise — you're in luck! You can print or embroider your logo on it!
Price: $155.09 to $210.00
Minimum Order: 8
Where to get it: Bellroy Classic Backpack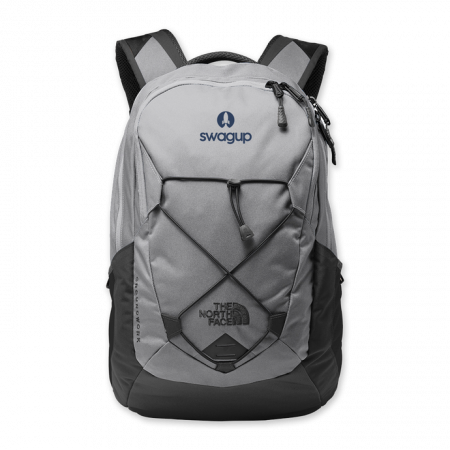 The Northface Groundwork is the spacious answer for organizing and protecting work gear. This polyester travel-style bag uses a patented FlexVent suspension system, injection-molded shoulder straps, and a padded mesh back panel to give memory foam level comfort to the wearer. Additionally, the Northface Groundwork has bungee cords crisscrossing on the front for extra security and a padded laptop sleeve in the main compartment.
Price: $70.28
Minimum Order: 100
Where to get it: The Northface Groundwork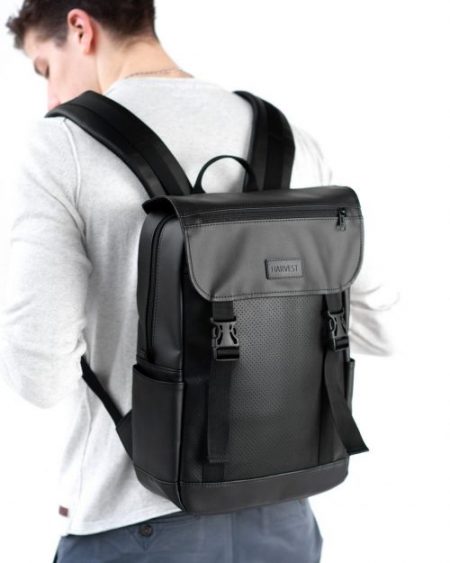 The Minimalist Backpack is the stylistic hybrid of a city backpack and a bohemian rucksack. This backpack is made of polyester and has ventilated mesh and memory foam. Plus, it has enough room in the main compartment for a 15-inch laptop and other electronics. To top it off, you can order a customized version of this bag with a logo and details of your choosing.
Price: $69.97
Minimum Order: 1
Where to get it: Minimalist Backpack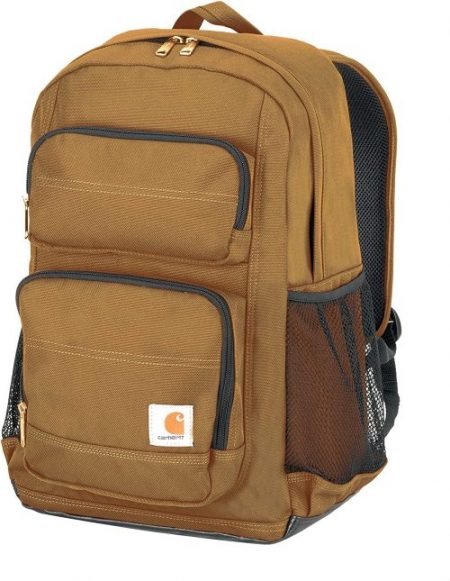 The Carhartt Legacy Backpack is perfect for remote workers and digital nomads. This waterproof work backpack is rip-resistant and slash-proof with exterior compartments for keys and small accessories, padded shoulder straps, a padded air mesh back panel, a padded laptop sleeve and tablet space, and two mesh pockets on the side for water bottles.
Price: $69.99
Minimum Order: 1
Where to get it: Carhartt Legacy Backpack
Laptop Backpacks For Work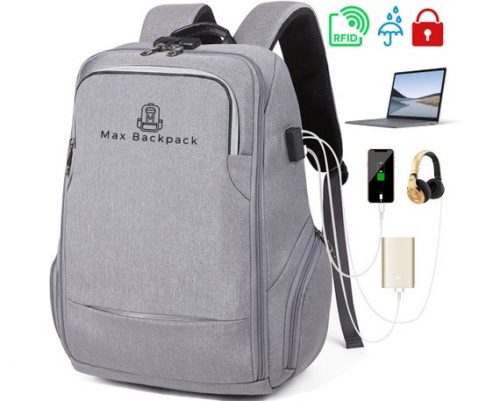 If your company values security, this is the ideal work backpack for your employees. The Max RFID Anti-Theft Laptop Backpack is water resistant with a large RFID protection zip pocket to prevent hackers, scammers, and thieves from obtaining valuable information like passport and credit card details. Additionally, the Max Backpack has double metal zips and a combination lock to beef up security even more!
You'd think that with the extra security features, this travel-friendly backpack would be heavier, but it's actually super lightweight and comfortable. If all of that wasn't enough, the Max RFID Anti-Theft Laptop Backpack also has a USB charge port to help employees stay plugged in on-the-go.
Price: $40.74
Minimum Order: 1
Where to get it: Max RFID Anti-Theft Laptop Backpack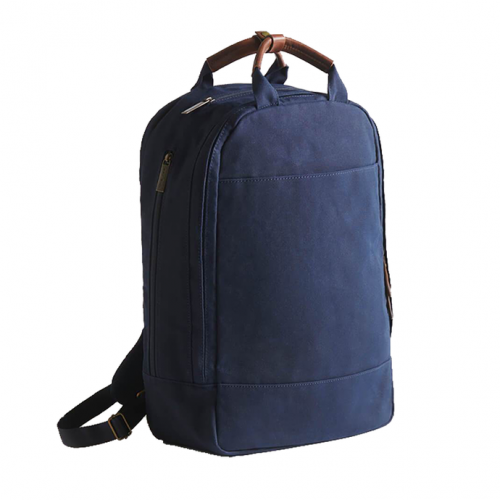 The Day Owl Sustainable Backpack is made of recycled, durable materials that hold everything your employee needs together. This recycled backpack fits a 16-inch laptop, has a chimney pocket for large bottles, and space for all of their gadgets.
Price: $151.32
Minimum Order: 100
Where to get it: Day Owl Sustainable Backpack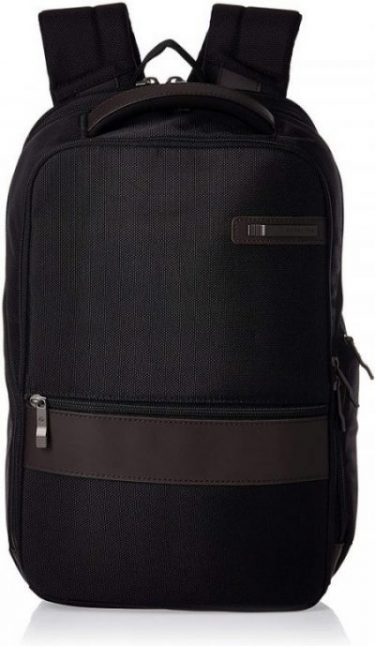 The Samsonite Kombi Small Business Backpack is easily one of the most stylish backpacks out there. This ballistic nylon pack fits a 14-inch laptop, has fleece-lined pockets to keep items scratch-free, padded shoulder straps, a padded top handle, and a chic exterior. This uber functional backpack is proof that backpacks are the new briefcases.
Price: $54.99
Minimum Order: 1
Where to get it: Samsonite Kombi Small Business Backpack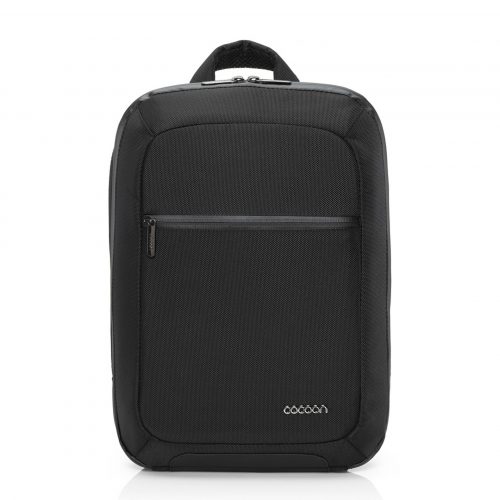 The Cocoon Slim Backpack does what its name implies — it keeps equipment safe and snug as a cocoon. This sleek laptop backpack has a padded computer compartment, a tablet compartment, an interior document pocket, and room on its exterior to be custom branded with an embroidered company logo.
Price: $69.59
Minimum Order: 12
Where to get it: Cocoon Slim Backpack
Work Backpacks For Travel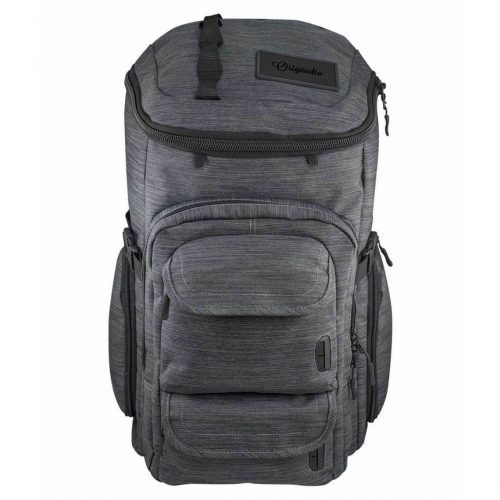 The Mission Pack is the travel and TSA-friendly travel backpack for working vacations and making work feel like a vacation. With a large interior, plenty of room for a laptop kept safe by a padded sleeve, and an insulated cooler pocket, the Mission Pack is a great companion for the day-to-day commute or the open road. Additionally, an RFID pocket allows your employees to store secret material and precious items and you can customize the front leather patch of this branded backpack with a logo or a slogan.
Price: $83
Minimum Order: 1
Where to get it: Mission Pack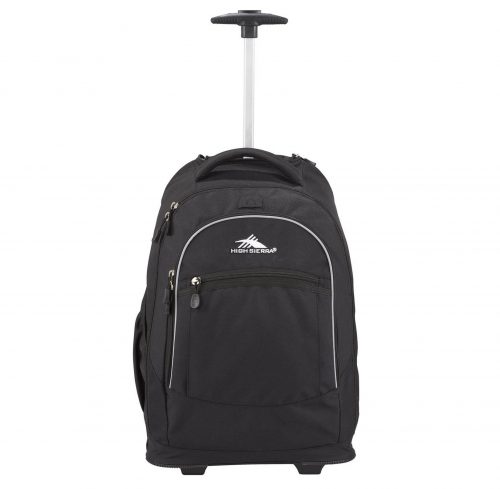 The Rolling Backpack is a convenient corporate gift for any employee who you want to help take a load off of. The zippered front compartment comes with a media organizer, a headphone port, a key fob, and other smaller pockets. The Rolling Backpack also has reflective materials and backpack straps to ensure your employee is safe at night or in the early evening if they find themselves rolling about.
Price: $92.64 to $285.99
Minimum Order: 6
Where to get it: Rolling Backpack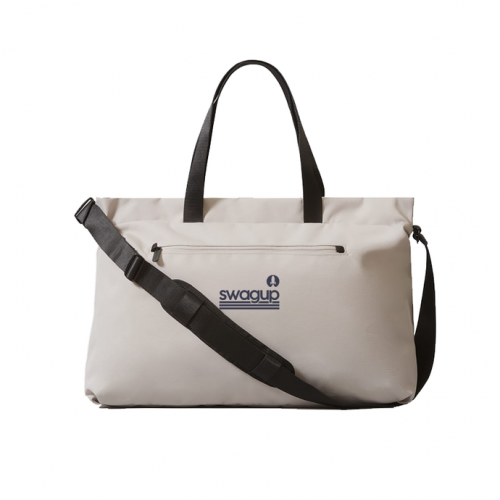 The Everlane Renew Transit Weekender has is perfect for work, travel, and everything in between. The Weekender features a padded laptop sleeve, two water bottle holders, a luggage handle pass-through, an exterior zip pocket, and 100% recycled polyester. This eco-friendly backpack is a win-win for your employees and the environment.
Price: $98.59
Minimum Order: 100
Where to get it: Everlane ReNew Transit Weekender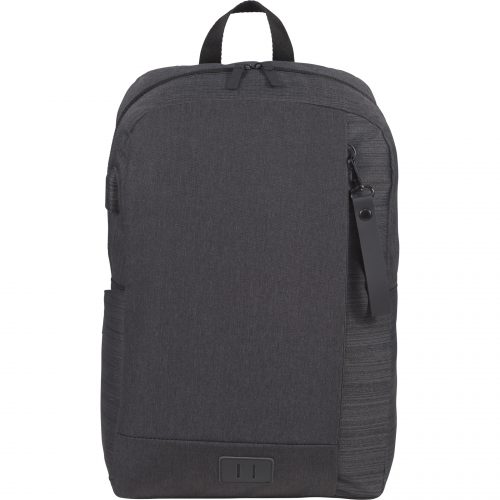 The Corbie Computer Backpack is a techie's dream work backpack with a side USB port, 15-inch laptop sleeve, and custom printed lining. A padded back and shoulder straps along with easy-to-attach trolley sleeves make this back extra comfortable for telecommuters.
Price: $32.72 to $46.98
Minimum Order: 24
Where to get it: Corbie Computer Backpack
Light & Compact Backpacks For Work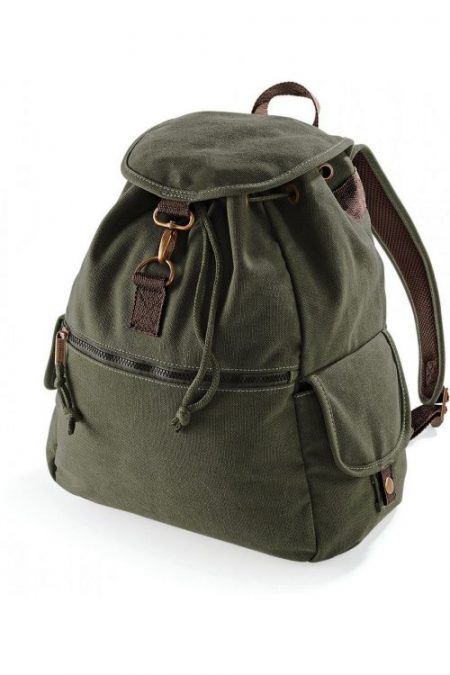 The Descoberta Backpack is well-suited for the office fashionistas. This deluxe backpack features an adjustable padded shoulder strap, a zippered interior pocket, a padded bottom panel, and a variety of colors to choose from, including vintage light grey, black, military green, and Oxford navy.
Price: $63.08
Minimum Order: 1
Where to get it: Descoberta Backpack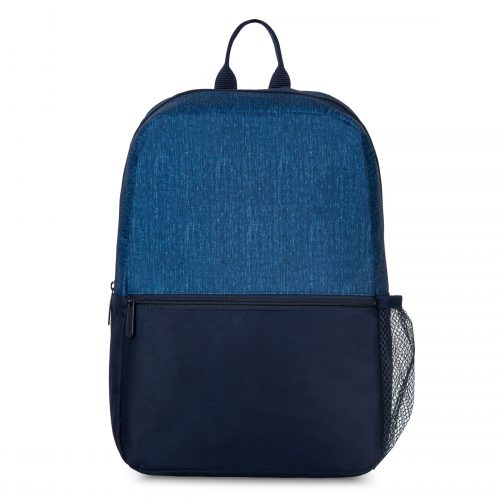 The Astoria Backpack is part weather-resistant sports bag, part office bag, but all the way ready for everyday use. Padded adjustable straps, a top grab handle, and zippered compartments mean that this backpack is as comfortable on your employees as it is safe for their items.
Price: $13.34 to $39.00
Minimum Order: 50
Where to get it: Astoria Backpack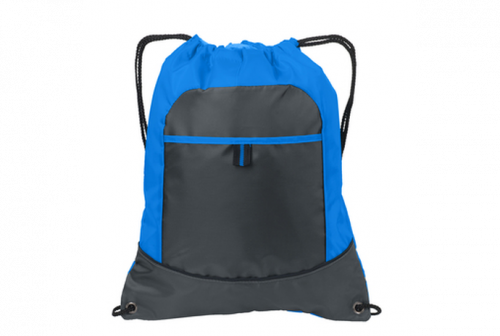 The Colorpop Drawstring is the perfect backpack to promote a balanced lifestyle. This lightweight bag is great for bicycling to work or walking to the local coffee shop to make it the office for the day. Alternatively, it can double as a gym bag with a cinch, front pocket storage, and a drawcord for easy tightening.
Price: $9.34
Minimum Order: 100
Where to get it: Colorpop Drawstring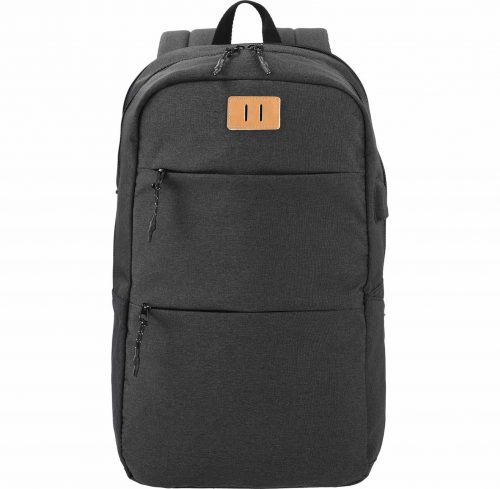 The McCamey Backpack is a high quality work backpack for super employees. This polycanvas laptop carry-on has a 15-inch laptop compartment, a USB port and cable, cushy mesh backing, and can be customized via a 4-color process to print a logo or branding.
Price: $37.14 to $140.07
Minimum Order: 12
Where to get it: McCamey Backpack
Heavy Duty Backpacks For Work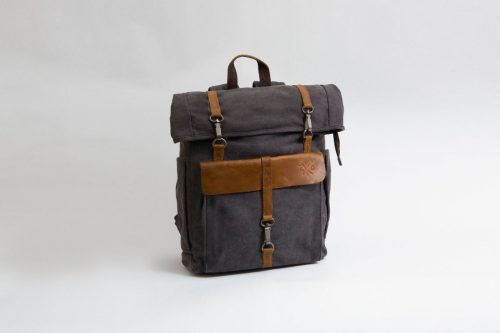 If your employees or coworkers need a stylish daypack that can also weather the storms in work and life, the Heavy Duty Canvas Backpack is the answer. This eco-friendly reclaimed leather bag is ethically made, yet outrageously tough. Genuine leather, double-lined interior pockets, double stitching, and brass zips ensure the Heavy Duty Canvas Backpack is as fashionable as it is functional.
Price: $110.36
Minimum Order: 1
Where to get it: Heavy Duty Canvas Backpack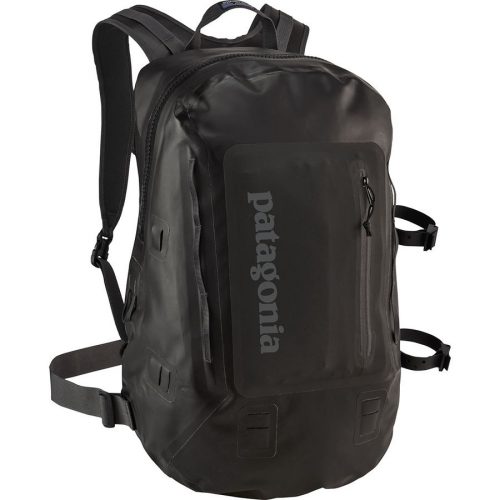 The Patagonia Backpack can be customized through Swag.com. These outdoor backpacks are durable enough for camping, yet stylish enough for the city commuter. On top of being rugged enough for nature, Patagonia backpacks also support the wild through practices like fighting against oil drilling, sustainable manufacturing and production, social responsibility, trading and fixing worn gear, and donating 1% of sales to wildlife preservation and restoration.
Price: Depending on order size
Minimum Order: Learn more from the experienced team members at Swag.com.
Where to get it: Patagonia Backpack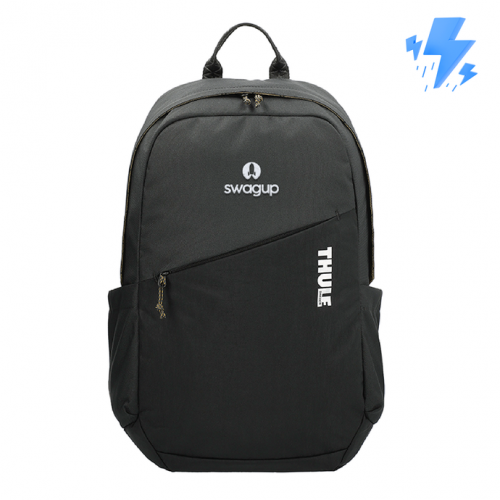 The Thule Heritage 20 L Backpack is a work backpack that's also ready for play. This custom branded backpack comes with a zippered main compartment on the back for quick, convenient, easy access, a laptop pocket and access pocket for electronic cords, a padded back panel and straps for comfort, a side water bottle pocket, and an environmentally friendly design.
Price: $71.24
Minimum Order: 100
Where to get it: Thule Heritage 20 L Backpack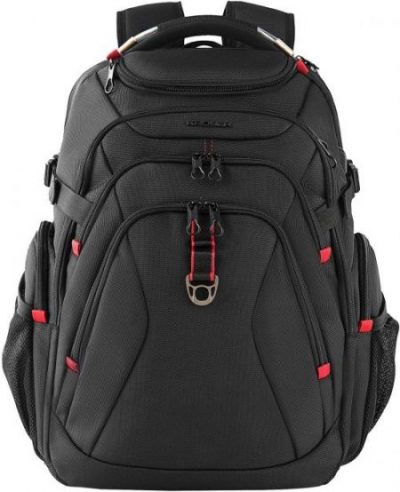 The KROSER Heavy Duty Computer Backpack is durable, water-repellent, and simply ready for all occasions. Whether your employees or coworkers get caught out in the rain on their way to work, or they decide to go camping during the weekend, they're belongings will be well protected from the elements with this high quality bag. Additionally, a multi-function compartment provides plenty of room for computers, power banks, tablets, chargers, and other accessories.
The mesh external side pockets are excellent for water bottles or umbrellas and a built-in USB port means they'll be ready for business anytime, anywhere. RFID pockets protect important data and documents like passports, identification cards, and credit cards, which makes this versatile backpack a great choice for globetrotters as well.
Price: $64.78
Minimum Order: 1
Where to get it: KROSER Heavy Duty Computer Backpack
People Also Ask These Questions About Backpacks For Work
Q: How do I order backpacks for work in bulk?
A: Fortunately, there are many resources out there that specialize in swag and company products that make ordering backpacks for work in bulk a seamless process. In fact, these companies exist explicitly to help with large bulk orders for a wide variety of occasions, including trade shows, work celebrations, and employee recognition. To get you started, we list 20 of our favorite backpacks for working in 2023.
Q: What is a stylish backpack that is good for work?
A: A stylish backpack that's good for work is one that has enough storage space for a laptop, iPad, MacBook, tablet, and other electronics. Plus, a good work backpack also often has safety features for travel like RFID protection, slash-proof fabric, zippered pockets, and in some cases, locks. As for style, the key is having all of those amazing features without a ton of bulk or an overly complicated design. The best work backpacks boast style and functionality.
Q: Can you add your company logo to a work backpack?
A: You can add your company logo to a work backpack by going through companies that offer custom branded backpacks. Depending on the material and several other factors, you can choose to imprint or embroider your logo.