Let's face it, life is busy, especially at the office.
When we're working as hard as we can to stay on top of every project, deadline, and the million other things that demand our attention, sometimes the thing we neglect most is proper nutrition.
The irony: by neglecting to eat a balanced diet and choosing to keep healthy snacks for work, we're actually denying our brain the nutrients it needs to work properly in the first place. In other words, it might take less time to eat junk food at the office, but doing so actually makes it harder to do our jobs effectively.
Get Your Free Healthy Snack Recipes Downloadable
So, what are our options exactly?
Option 1: Choose low-nutrient foods that hurt our mental performance and health.
Option 2: Choose nutrient-rich, brain food snacks that boost our memory and overall health.
So instead of bringing donuts to the office, consider one of the healthy brain food snacks listed below instead. You'll have a much more productive day at the office because of it.
Of all the brain food snacks that will help improve memory and brain power, here are the top ones we recommend based on taste, cost, and ability to be eaten on-the-go:
Blueberries
Nuts
Pumpkin Seeds
Avocado
Coconut oil
Kale chips
Spinach
Get some free healthy snacks for your office here.
Want to become a better professional in just 5 minutes?
Page Contents (Click To Jump)
1. Whole grains
Our ability to concentrate and focus starts with an adequate supply of energy to the brain in the form of glucose. By choosing whole grains, with a low-GI, that release glucose slowly into the blood stream, you'll feel mentally alert all day. Some good options include wheat bran, oatmeal, and whole grain breads, pastas, and cereals.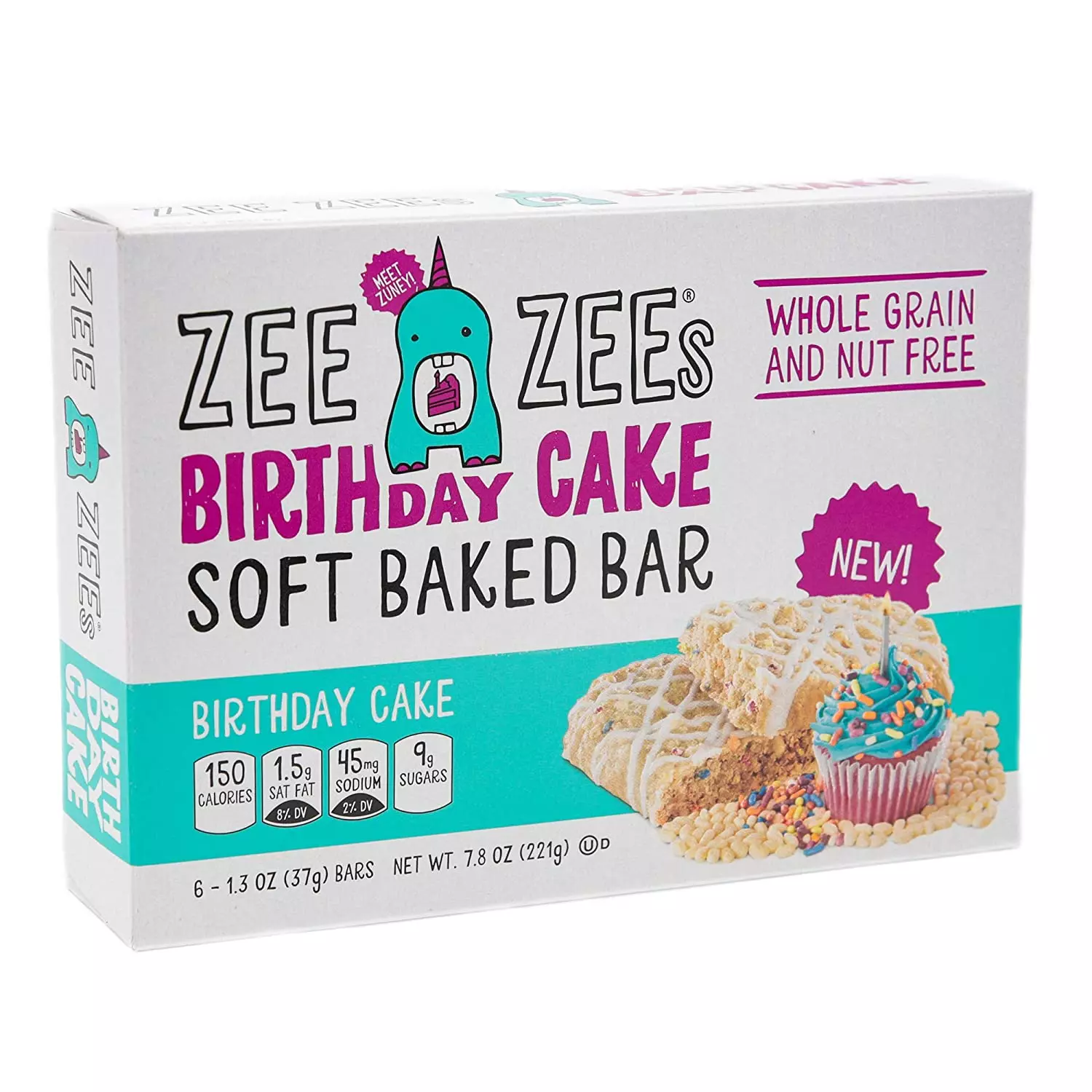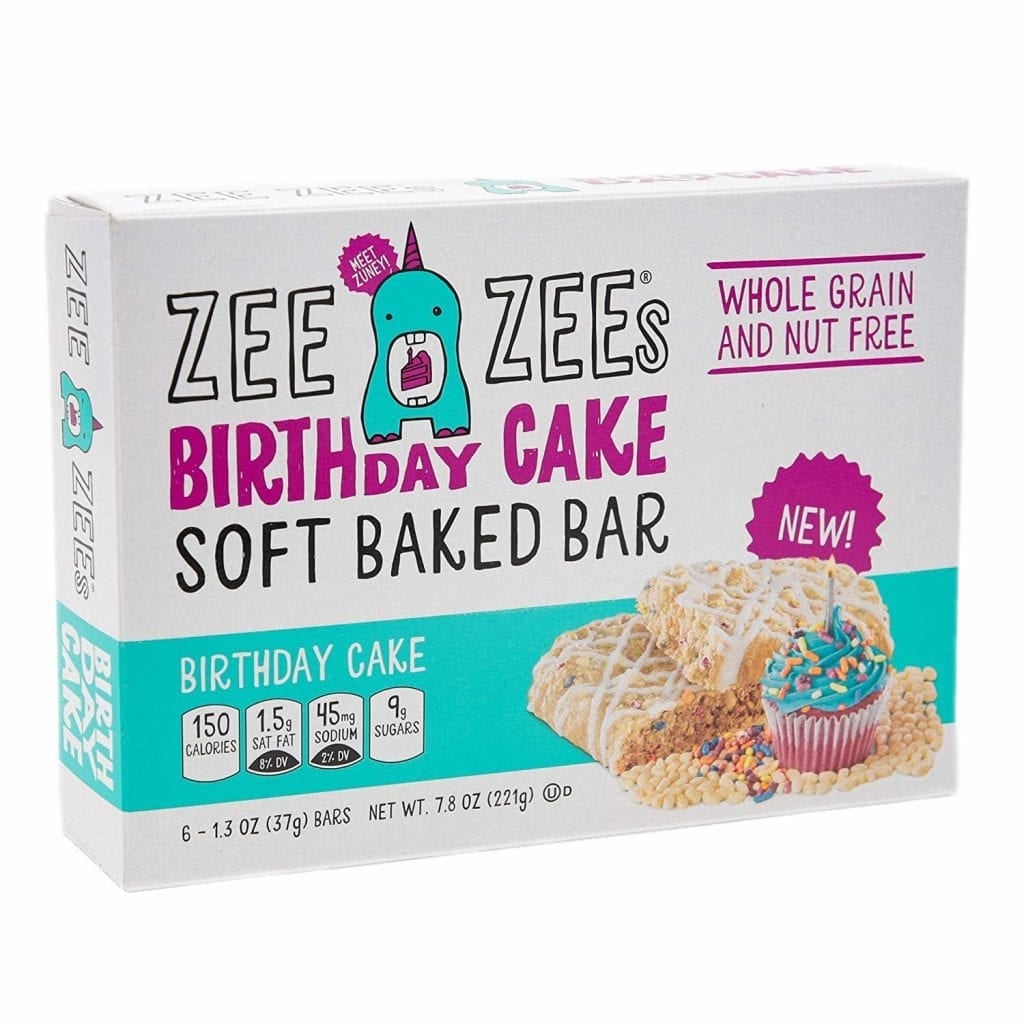 For an easy grab 'n go option, try Zee Zee's Birthday Cake Soft Baked Bars. They're made with all-natural ingredients, fewer calories, and tons of whole grains. Even if it is not your birthday, you'll be celebrating for this whole grain snack that satisfies your sweet tooth in only 150 calories.
2. Fish
Fish is chocked full with omega-3 fatty acids, which are clinically proven to optimize brain function, preserve cognition, boost memory, prevent heart disease, and reverse age-related loss of brain function.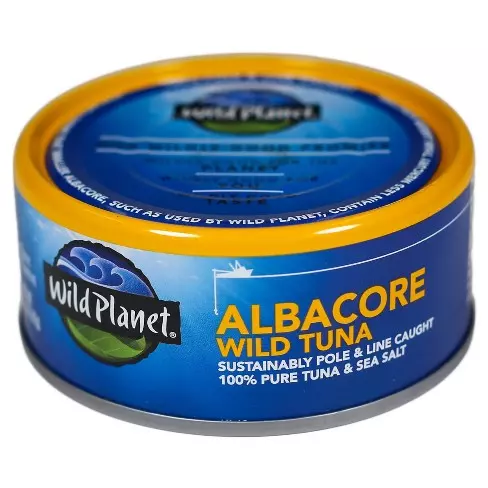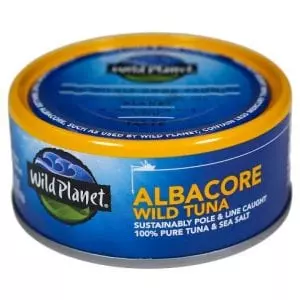 For an easy snack or meal at the office, try Wild Planet's Albacore Tuna Single Serve Pack. It contains no added salt, water, oil, broth or fillers, it's convenient, and delicious.
3. Blueberries
There's significant evidence, most notably from Tufts University, showing that eating blueberries may improve cognition and promote memory.

Feel free to eat them raw, but if you're in the mood for a delicious treat that also saves lives, try a Wild Blueberry Pistachio bar from This Bar Saves Lives. The bars are all-natural, non-GMO, gluten free, kosher, and just plain awesome. For every bar you buy, a packet of life-saving food is given to a child in need.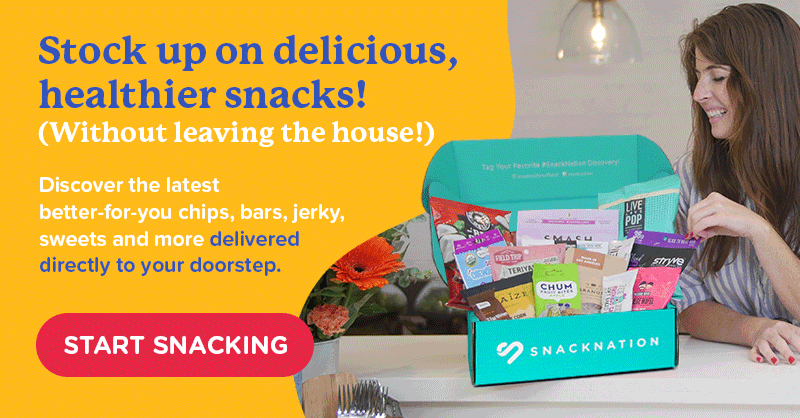 4. IQ Bars
Although plenty of "smart" snacks out there claim to be brain food, IQ BARs are on another level entirely. Each bar boasts six nutrients that boost brain function including Omega-3 fats, flavonoids and magnesium. Perfect to grab in the morning and open up whenever you need to refuel, the IQ Bars are a brain-boosting super bar for busy professionals. They also come in a wide range of flavors like Chocolate Sea Salt, Matcha Chai, Lemon Blueberry, and Almond Butter Chip. With 6 nutrients proven to help with brain health and 12 grams of plant-based protein — these bars are the real deal.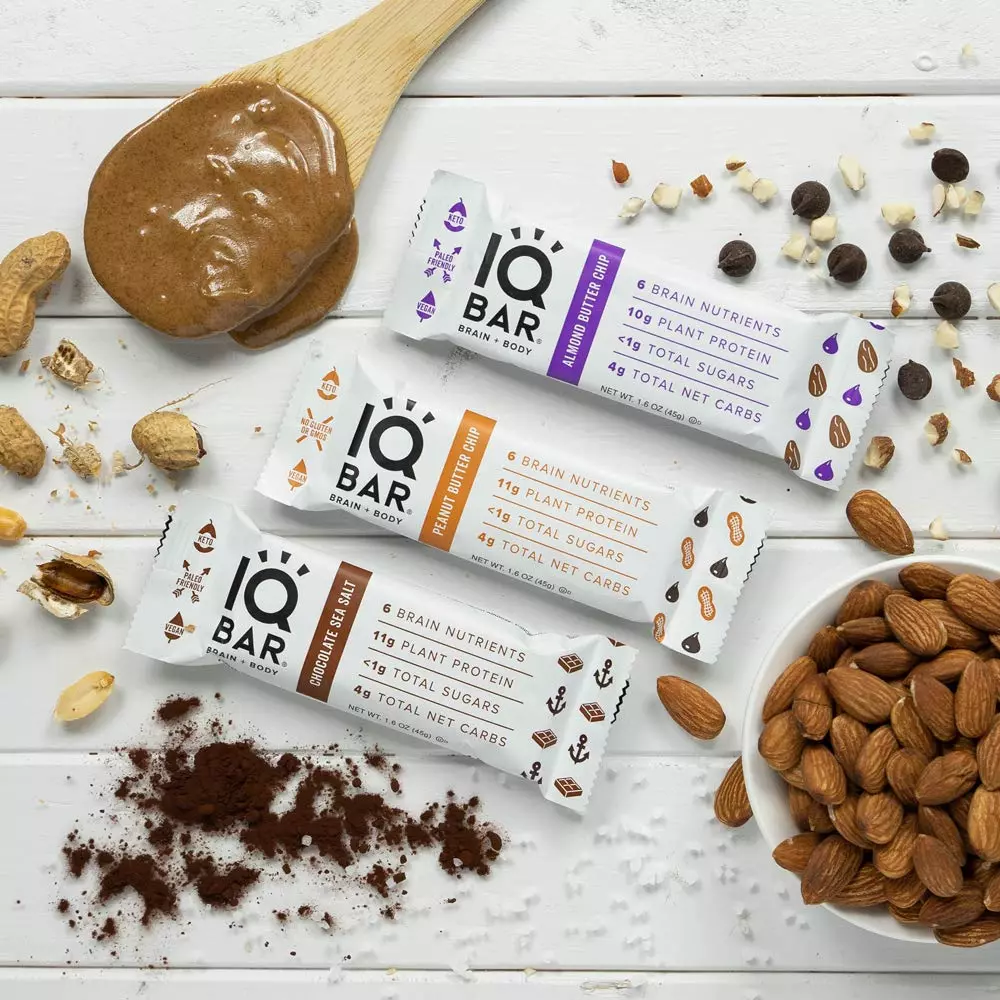 Oh, and these bars are the ONLY ones on the market that contain Lion's Mane. Noted to stimulate healthy nerves and neurons, this superfood promotes positive cognitive function while fighting neurodegenerative disease, too.
How's that for brainfood?
Get Your Free Healthy Snack Recipes Downloadable
5. Chickpeas
As a great source of minerals like magnesium, chickpeas will deliver a healthy dose of brain fuel when you need it. Also, Magnesium helps speed up message transmission in your brain and allows blood vessels to relax, which in turn feeds more blood to your brain.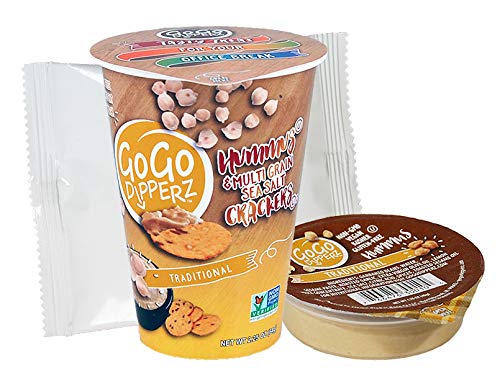 We suggest an easy grab and go option like this Hummus and Sea Salt Cracker combo from GoGo Dipperz that will help you fight hunger when you are working your hardest until your next meal.
6. Tomatoes
Studies suggest that the powerful antioxidant, lycopene, found in tomatoes can help protect the brain from free radical damage. This promotes optimal brain function, and reduces the risk of alzheimer's.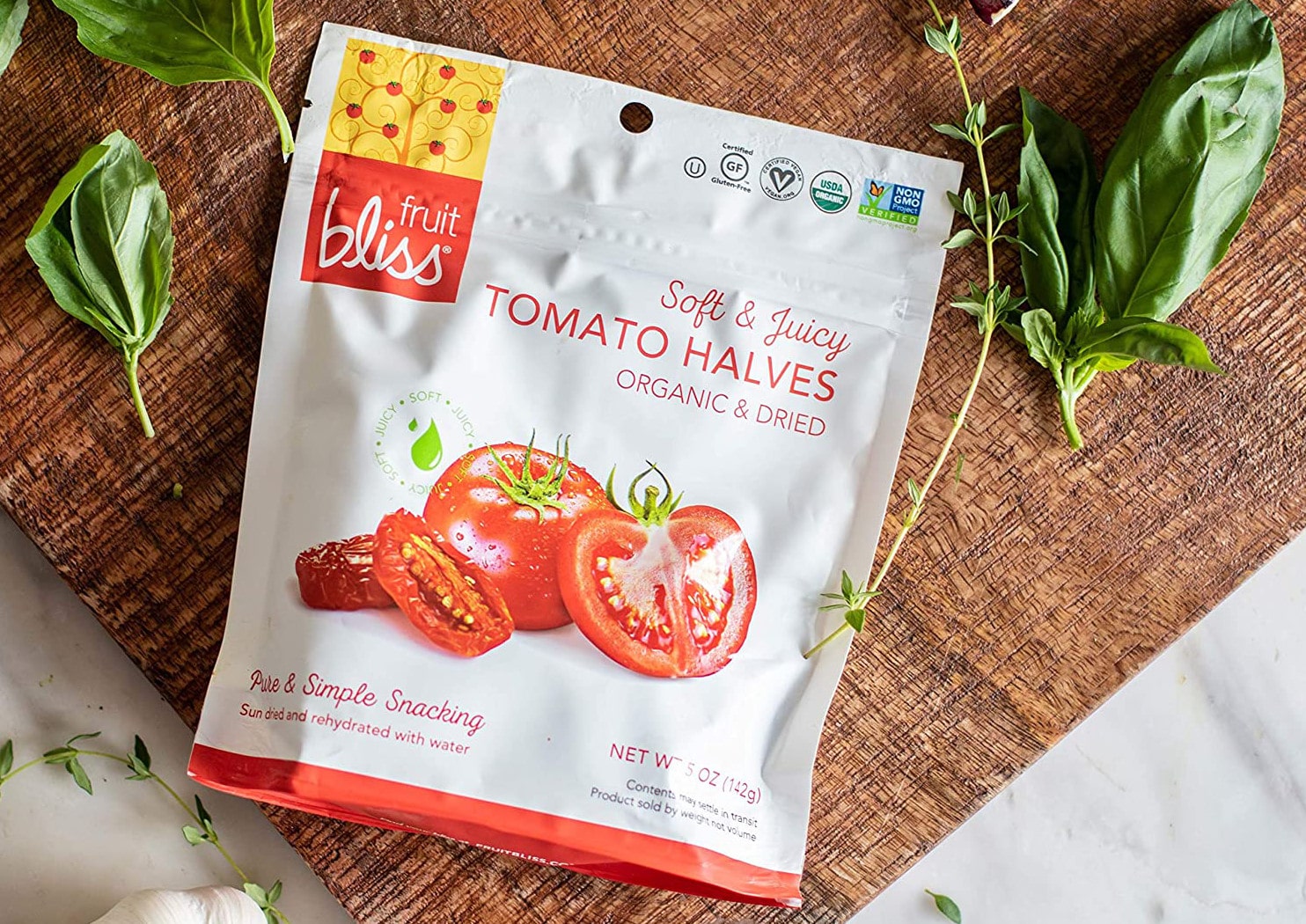 Opt for a handful of sun-dried tomatoes for a quick and healthy office snack. For a flavorful option, pick up a bag of Soft & Juicy Sun-Dried Tomato Halves . They're completely raw, gluten free, non-gmo, kosher, and pure heaven on the taste buds!
7. Pumpkin seeds
Zinc is vital for enhancing mental agility and memory. Just a handful of pumpkin seeds a day is all you need to get your recommended daily allotment of this super vitamin.
Try the Kind Healthy Grains Maple Pumpkin Seeds with Sea Salt bar. Crunchy, full of flavor and with just a kiss of sea salt, these bars are delicious and packed with 5 super grains!
8. Broccoli
Increase cognitive function and boost brainpower with broccoli, a great source of vitamin K. Chop them, and eat them raw at the office. Pair with hummus for a awesome, energy boosting snack. You can also roast them with a pinch of salt and pepper and bring them to work as a nice mi-day snack.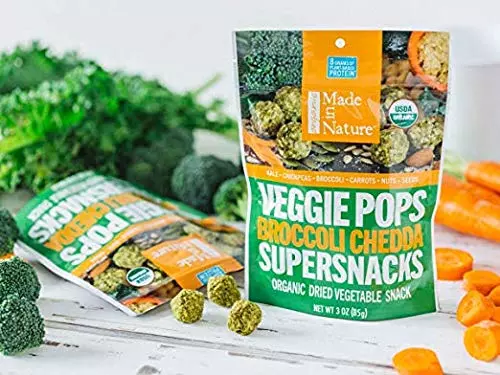 Try Made in Nature's Broccoli Chedda Veggie Pops. They're vegan, organic and filled with plant-based protein.
9. Carrots
Always eat your carrots! Not only are they good for your eyes, but they're a great way to fuel your brain. They contain high levels of luteolin, a compound that reduces age-related memory deficits and inflammation in the brain.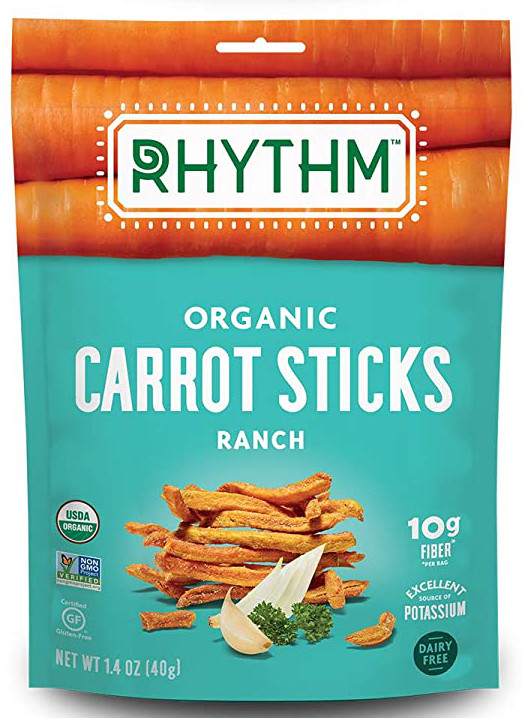 There are tons of ways to snack on carrots. I like to eat them plain, pair them with hummus, and puree them in my Vitamix. If you're looking for a carrot snack that you can stash at your desk, try Rhythm Organic Carrot Sticks with a touch of ranch.
10. Go nuts
Nuts are a great source of Vitamin E, a vitamin proven to prevent mental decline, based on a study published in the American Journal of Epidemiology.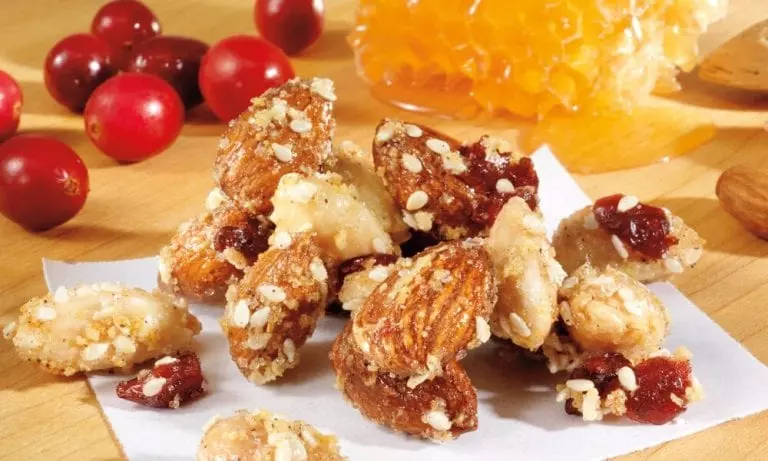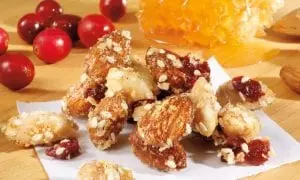 Sahale Snacks has a wide variety of all-natural nuts and fruit mixes. My personal favorite is the Almonds with Cranberries, Honey and Sea Salt.
11. Whole Eggs
Eggs great for brain power, especially the choline-rich yolk. A recent study found that people with diet's high in choline scored higher on verbal and visual memory tests, and are less likely to develop dementia. Choline can also help by aiding in constructing our "memory" neurotransmitter called acetylcholine, and it can lower homocysteine.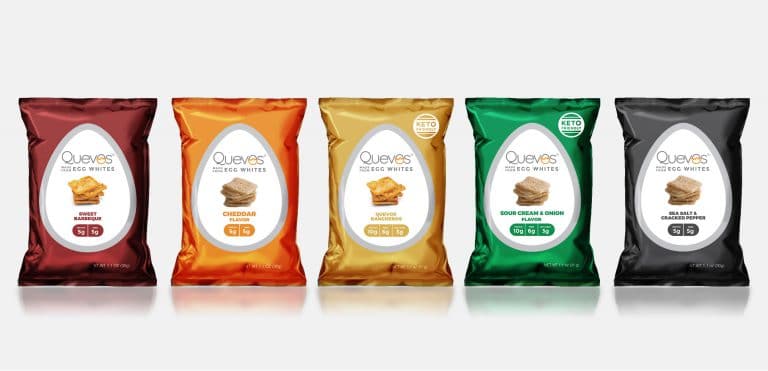 Hard boiled eggs are a great option for busy workdays, but you should also try Quevos Egg White Chips. They're deliciously crunchy and made with wholesome ingredients like egg whites, ghee, prebiotic fiber, and chia seeds. And with 5 grams of protein per serving, this is a chip that you can feel great eating!
12. Beets
The natural nitrates found in beets have been found to improve blood flow throughout the body, most notably the brain, improving focus and concentration.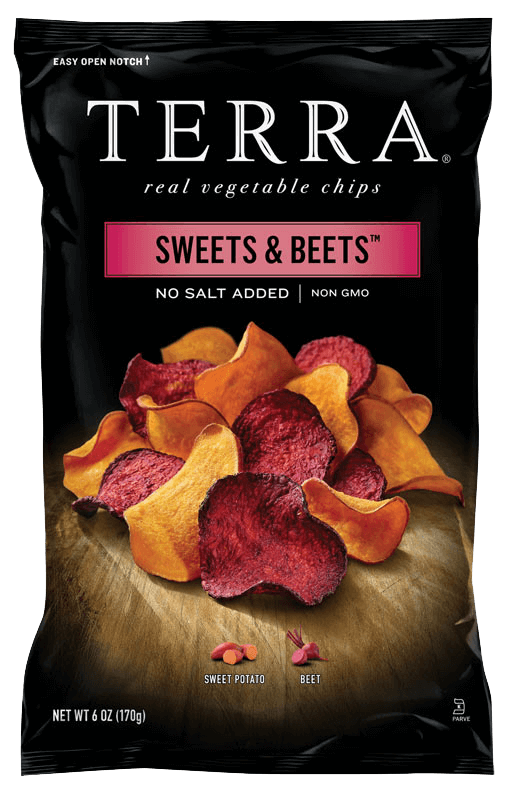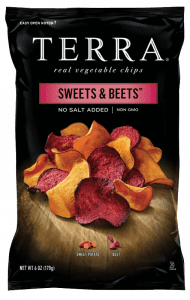 For an easy snack to stash at your desk, try Sweet & Beets form Terra Chips. They're a delicious combo of beets and sweet potato that your whole office will enjoy.
13. Walnuts
Walnuts are a brain power food loaded with Vitamin B12 and B6, shown to prevent memory decline by eliminating homocysteine in the blood. They're are also loaded with omega-3 fatty acids, which have been shown to improve your memory function as you age.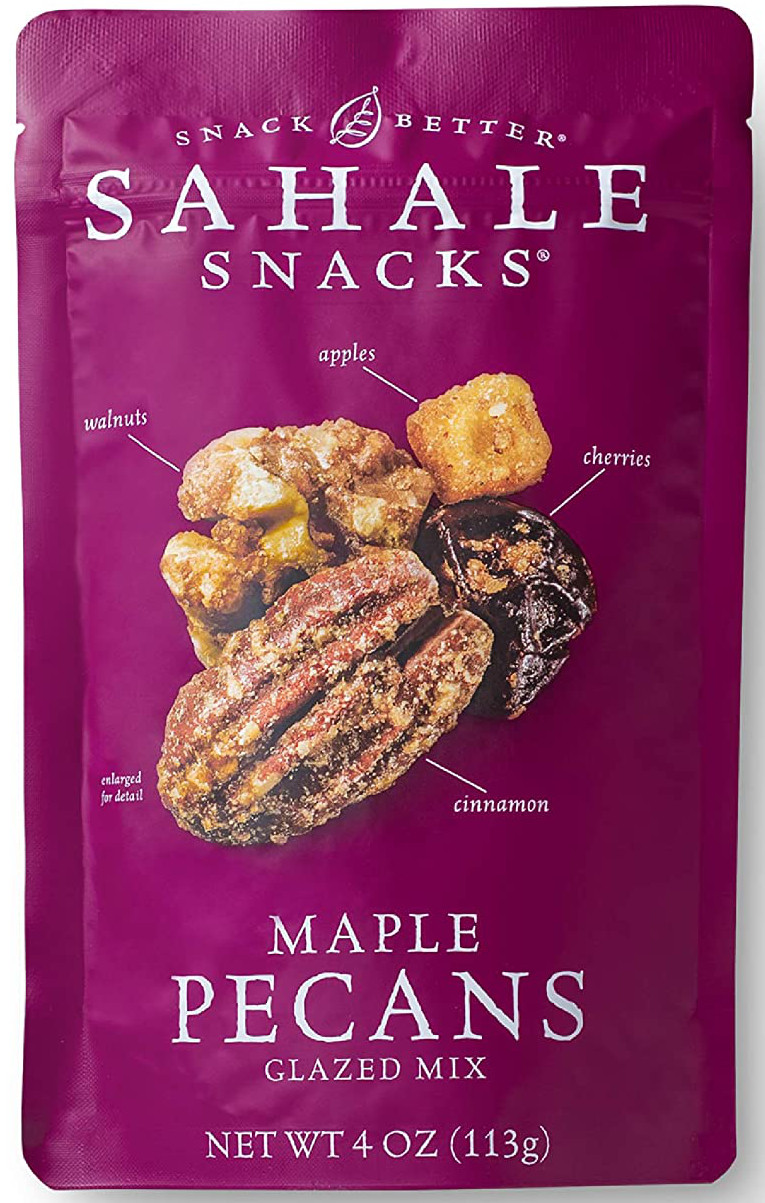 Another great healthy on-the-go snack from Sahale Snacks, check out their Maple Pecan mix with walnuts, cherries and cinnamon.
Get Your Free Healthy Snack Recipes Downloadable
14. Rosemary
A recent study found that enhanced memory began with just the smell of rosemary. One of the main chemicals in rosemary oil, called 1,8-cineole has been linked to brain performance—in a recent study, higher levels of 1,8-cineole resulted in increased speed and accuracy on tests.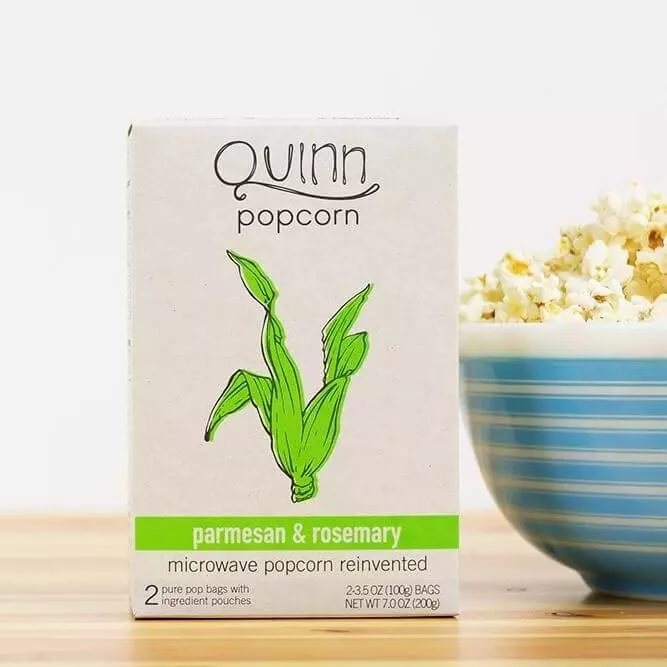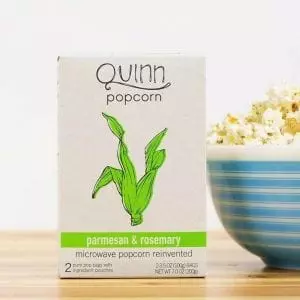 There are a ton of great rosemary snack options. Personally, I always keep some flavored natural sea salts in my desk to spice up my snacks and meals at the office. Here's a great option for rosemary flavored sea salt. Another great choice is the Parmesan Rosemary Popcorn from Quinn's Popcorn. They never use GMO corn, coatings or chemicals on the bag, or any other scary stuff found in traditional microwave popcorn. This is truly microwave popcorn reinvented.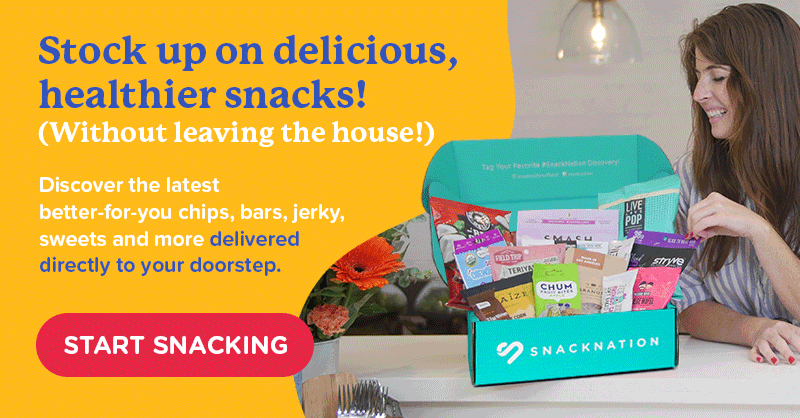 15. Kale
A 25-year Harvard study, of more than 13,000 women, showed that eating high amounts of leafy green vegetables caused less age-related cognitive decline. Kale was among the most impressive in the study.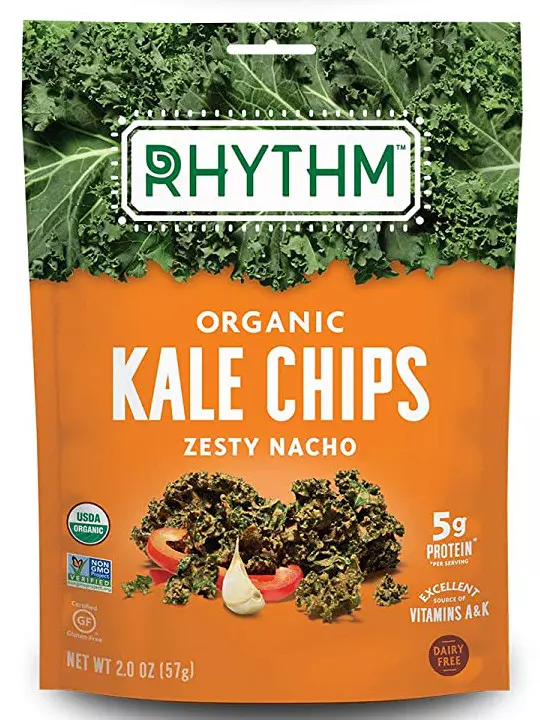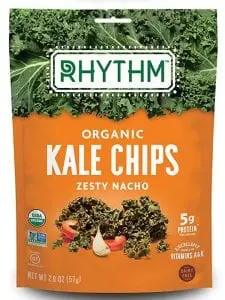 Rhythm Superfood. Their kale chips are never fried, just gently air-crisped under low heat. If Zest Nacho is not your thing, Rhythm also provides a number of other kale chip flavors like Mange Habanero and Ranch.
16. Coffee
A recent study at the University of Innsbruck in Austria found that participants that drank two cups of coffee per day improved memory, reaction time, and neuron signaling, more than the control. More notably, the 676 daily coffee drinker participants experienced less mental decline than nondrinkers over a ten-year period. In other words, bottoms up on your cup of Joe! There really is nothing like the combination of a sweet snack with bitter coffee. Just ask SnackNation with their 12 SNACK + COFFEE BOX.
I'm sure your office already has a coffee maker, but if you're in the mood for a refreshing coffee twist at the office, try this cold brew option from Chameleon Cold Brew. They use a highly select blend of 100% organic, fair trade certified Arabica coffee beans and filtered Texas Hill Country water. The result is a super smooth, less acidic and highly caffeinated coffee, which can be enjoyed hot or cold.
17. Matcha
While you may be familiar with the benefits of green tea, Matcha is a type of green tea that offers a unique taste that you will start to crave. Matcha is not only a popular new item for busy professionals and students, it also contains a number of antioxidants that boost brain activity.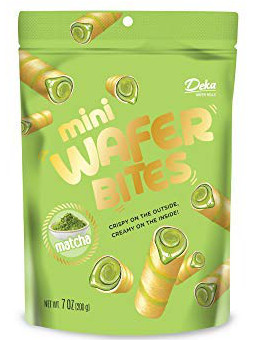 Try the Mini Matcha Wafer Bites from Deka. Just like their tagline says, they are a perfect balance of crispy on the outside and creamy on the inside. We swear by it!
18. Quinoa
Quinoa is an excellent source of complex carbohydrates and fiber that help to balance blood sugar while providing the essential glucose to the brain. It's also filled with iron, a  vitamin known to keep the blood oxygenated, and B vitamins, known to balance mood and protect blood vessels.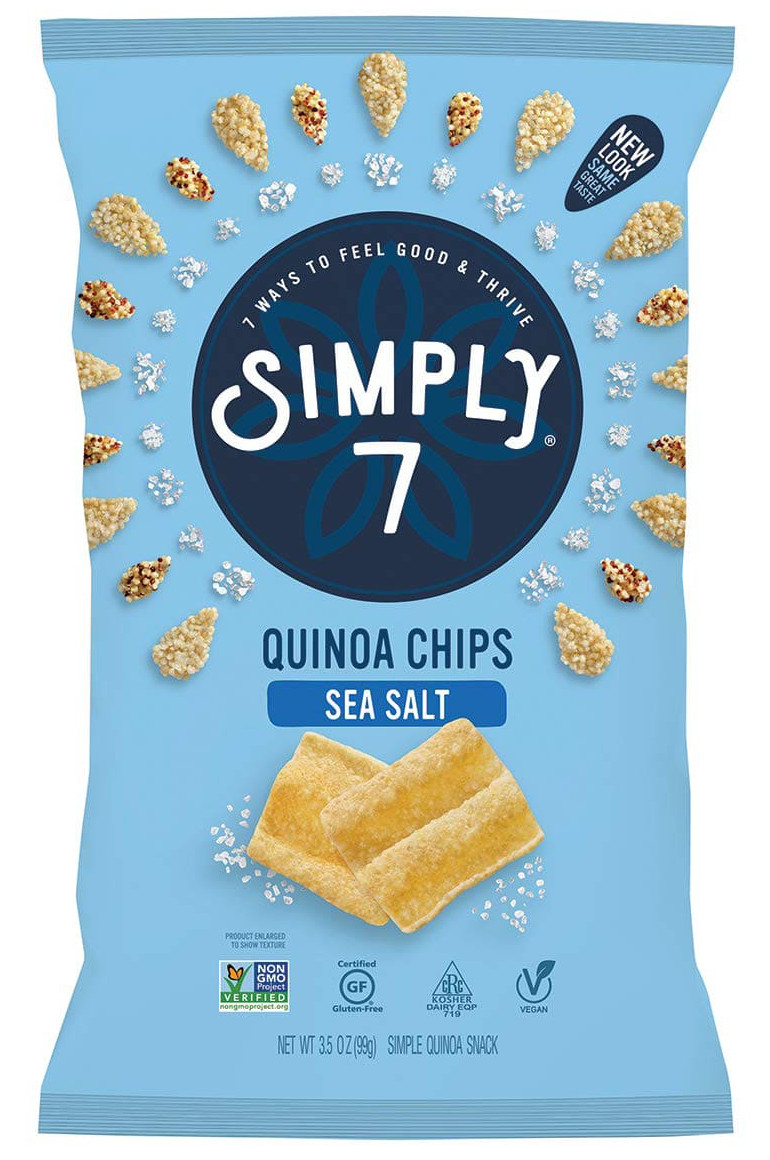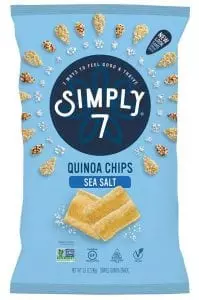 Try the Sea Salt Quinoa Chips from Simply 7 Snacks. The best part about these snacks? You won't find any ingredients on the label you can't pronounce or recognize.
19. Spinach
Spinach has been proven to prevent damage to DNA, cancer cell growth, and tumor growth, and it can also prevent dementia.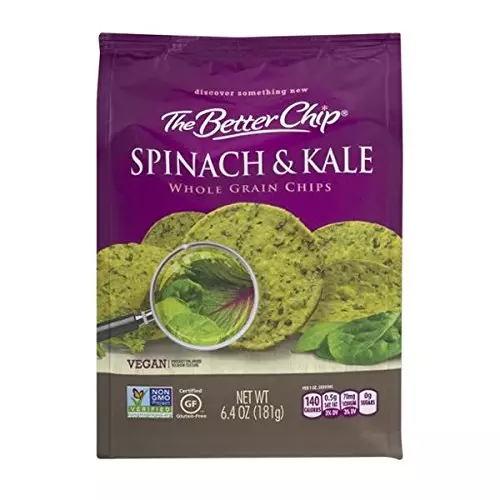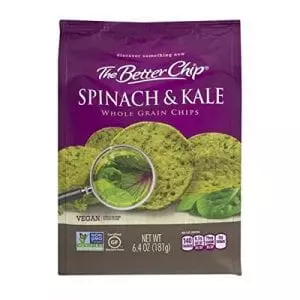 For a crunchy spinach-packed snack, try the Spinach & Kale Chip from The Better Chip. Their snacks are developed with smart snackers in mind — using farm fresh ingredients that deliver an authentic, great-tasting flavor profile. Also, try this fun recipe for spinach dip.
Get Your Free Healthy Snack Recipes Downloadable
20. Greek Yogurt
A team at UCLA found in their research study, that yogurt can have an effect on the way your brain functions. Aside from the yogurt that is packed with protein and calcium, it is a delicious snack to top with your favorite fresh fruit for even more brain-boosting goodness.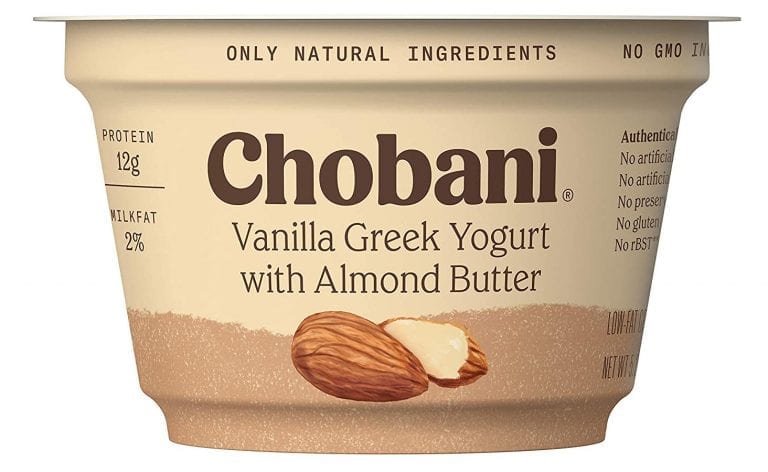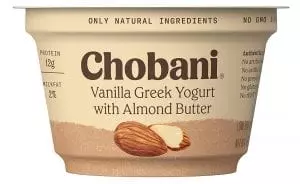 While there is a long list of varieties and flavors to choose from, the team at SnackNation recommends Chobani's Vanilla Greek Yogurt as a good place to start. With only natural sweeteners and Non GMO-ingredients, you can feel good about how enjoying this snack so much.
21. Poultry
L-tyrosine, an amino acid found in turkey and chicken, helps the brain produce dopamine, the chemical responsible for mental alertness and memory.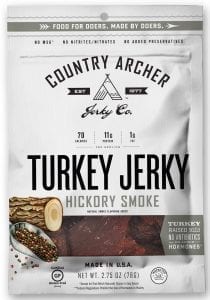 When you're in a hurry, and craving turkey at the office, try the Hickory Smoke Turkey Jerky from Country Archer. This is one of the SnackNation team's favorite on-the-go snacks because it's made with all natural ingredients, and it's delicious.
22. Avocado
Avocados are a great source of omega 3 and omega 6 fatty acids, known to increase blood flow to the brain, reduce cholesterol, and improve antioxidant absorption. Avocados also contain vitamin E which can protect the brain from free radical damage, and also vitamin K and potassium, which can reduce the risk of stroke.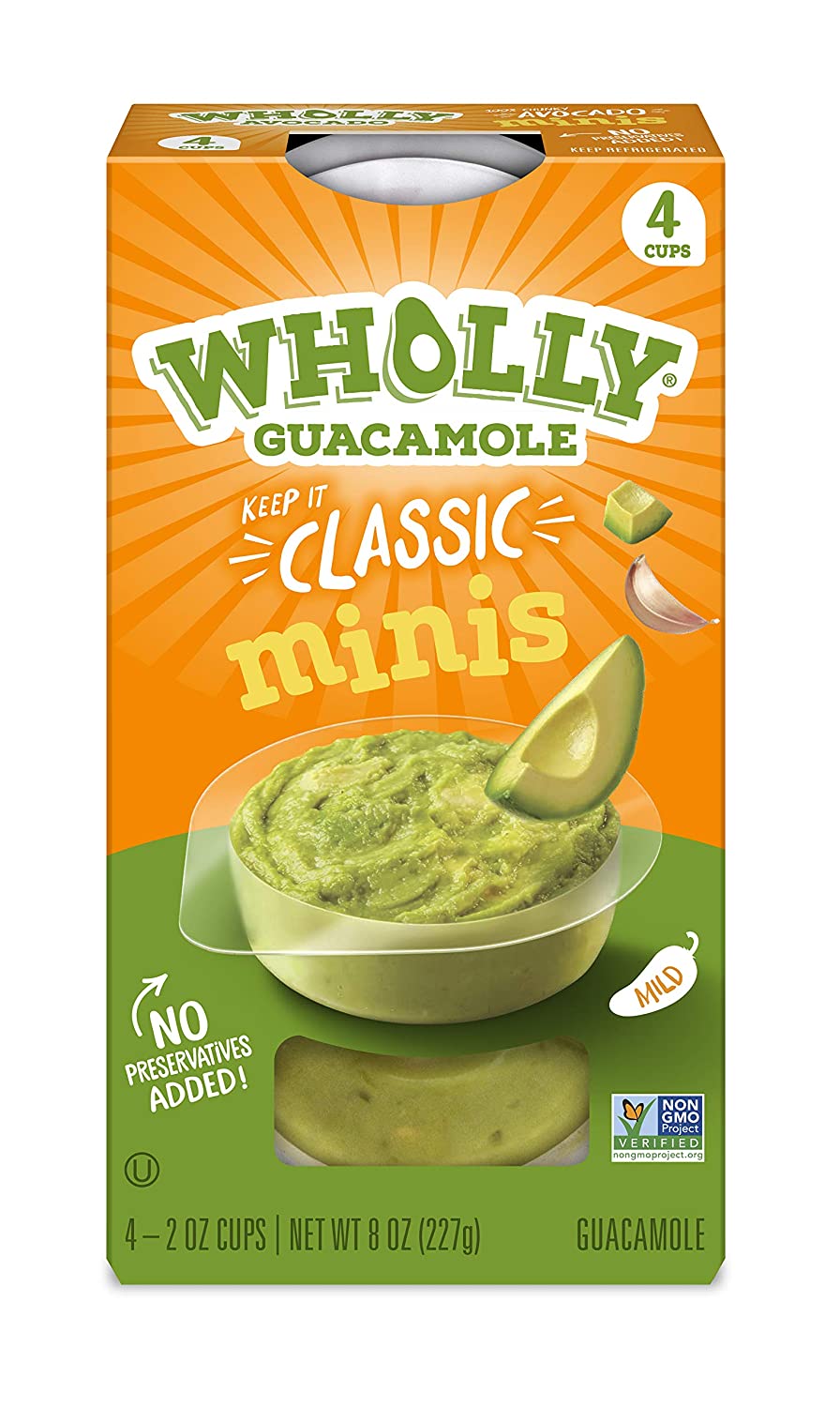 Raw avocado with hot sauce is one of my favorite snacks, but Wholly Guacamole has an even easier option, that's tasty too. Wholly Guacamole Mini's are loaded with deliciousness–their classic guacamole dip is only 100 calories, it's made with natural ingredients and it's completely gluten free.
23. Coconut Oil
Coconut oil contains medium chain triglycerides which the body uses for energy.  It also seems to have a positive impact on blood sugar, blood pressure, and cholesterol, and it acts as an anti-inflammatory, linked to helping prevent Alzheimer's and dementia.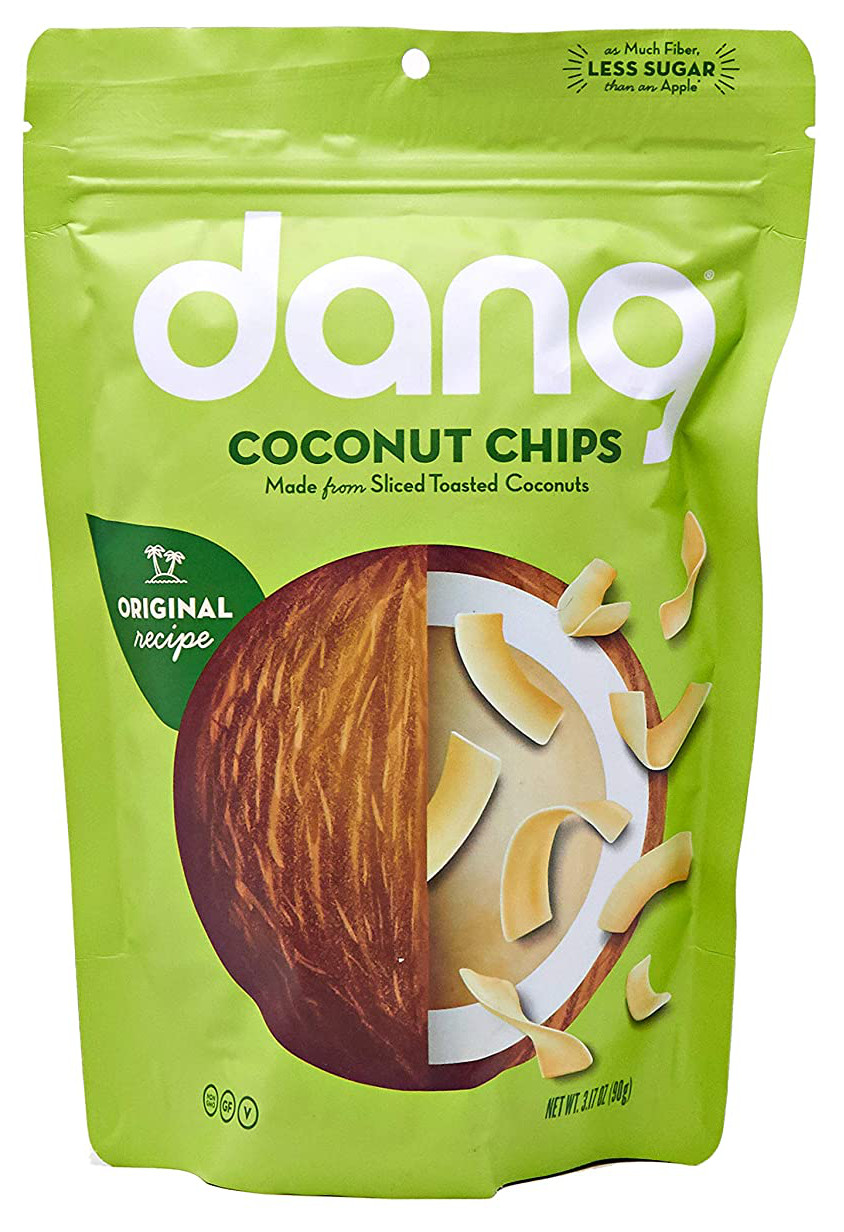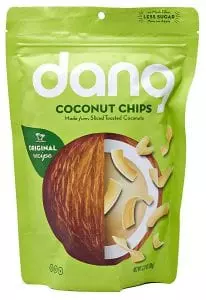 Perhaps the most delicious brain-boosting snack on this list is all natural, vegan, gluten free, and made from coconuts. The winner is Dang Toasted Coconut Chips. These coconut chips have all the benefits of coconut oil.
24. Beans
A great source of complex carbohydrates and fiber, beans provide steady supply of glucose for the brain without the risks of sugar spikes associated with many other sugar sources. They're also rich in folate and essential omega fatty acids, nutrients critical to brain function.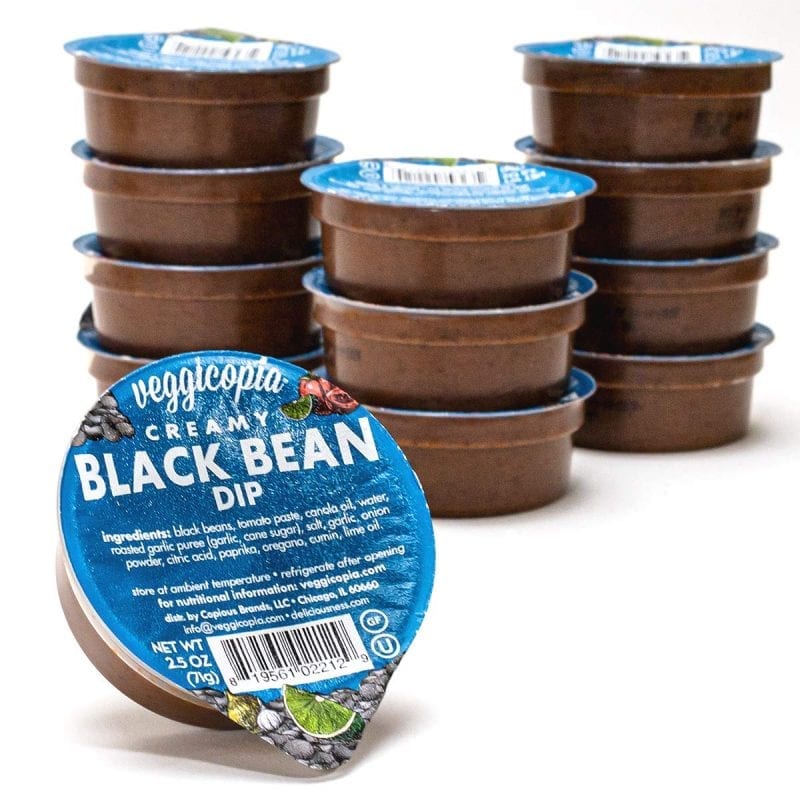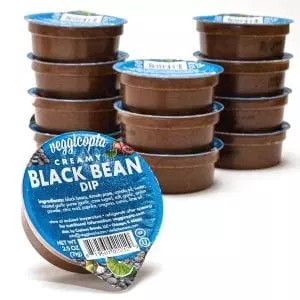 Veggicopia makes an entire line of easy and healthy snacks that make office snacking easy. These tasty beans come in five delicious flavors, they're gluten free, vegan, and Non-GMO too.
25. Dark Chocolate
Loaded with antioxidants, chocolate has been known to boost mood and ease pain, but the flavonols in chocolate have also been shown to improve blood vessel function, which improves brain function and memory.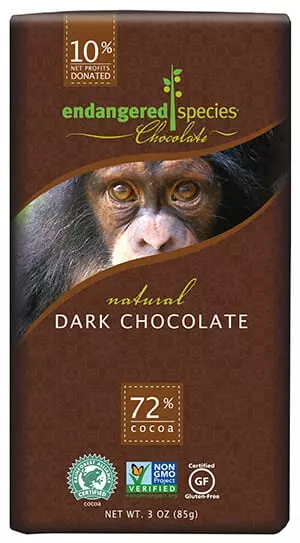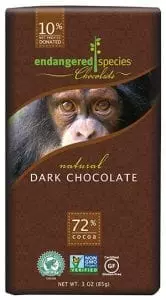 I don't think I have to convince you to eat chocolate, but I will encourage you to pick a high quality brand made with fair trade chocolate and natural ingredients. Try the the lineup from Endangered Species Chocolate. This brand also gives back 10% of net profits to partner organizations that support species conservation.
26. Sunflower Seeds
Sunflower seeds contain a rich mix of brain powering protein, omega fatty acids, and B vitamins, and they also contain tryptophan, which the brain converts into serotonin to boost mood and combat depression.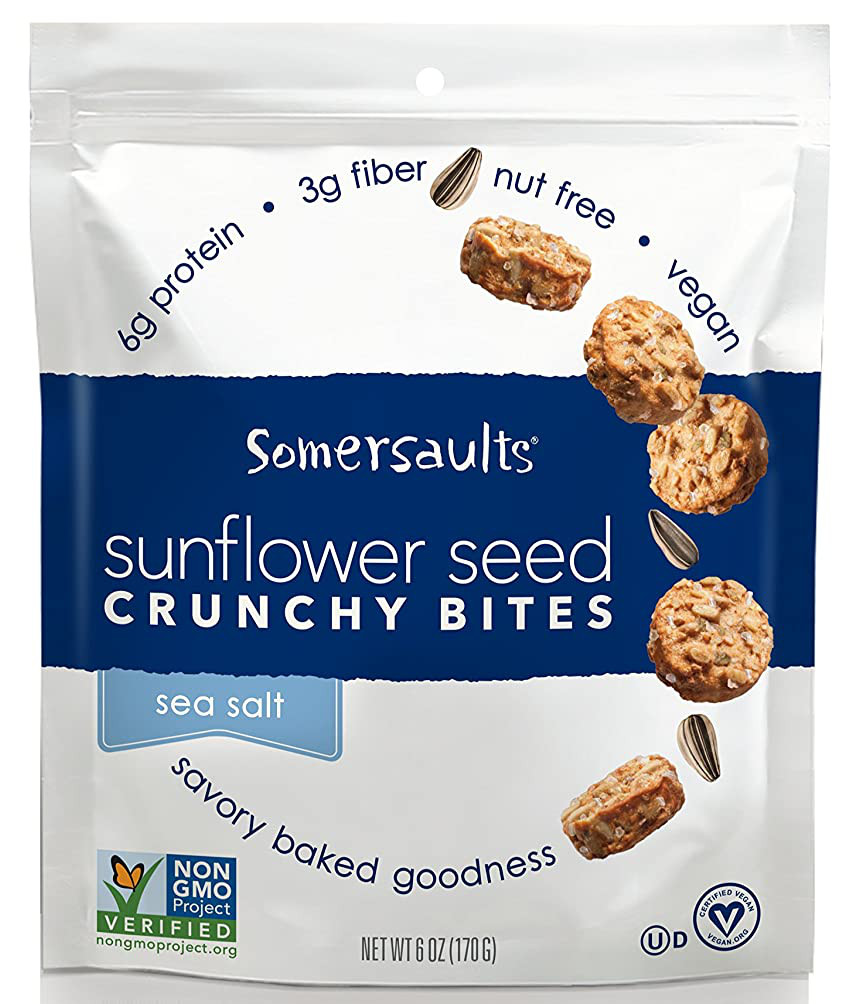 Get the Pacific Sea Salt flavor of Somersaults. They're a crunchy, nut-free snack made with sunflower seeds and toasted grains.
27. Seaweed
Seaweed is yet another powerful brain food, because it's filled with omega 3 fatty acids and both soluble and insoluble fiber. Seaweed is also a great source of folic acid, which has been shown to improve verbal and memory performance. It is also needed to make serotonin, which affects mood in a positive way.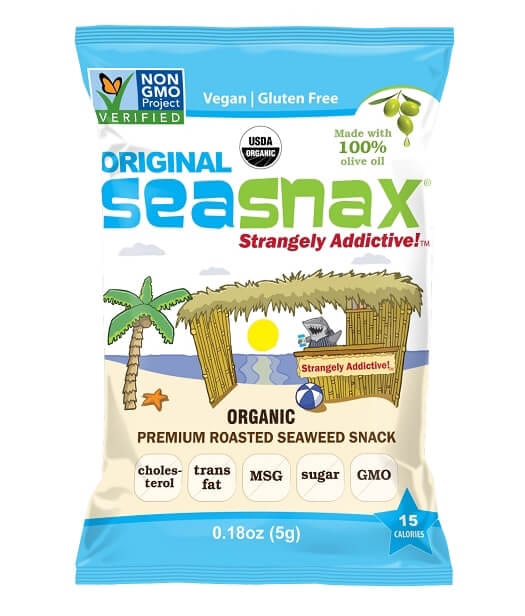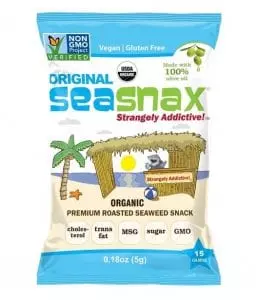 There are several great companies that make delicious seaweed products, but my personal favorite is SeaSnax, especially the onion flavor.
28. Clementines
Also known as Kinnu, clementines are sweeter than most citrus fruits. It is loaded with essential nutrients like folate, calcium, potassium, phosphorus, magnesium, and vitamin C. considering these characteristics; it's no wonder why they are recommended to expectant mothers and children. If you are looking into improving your memory, consider taking clementines.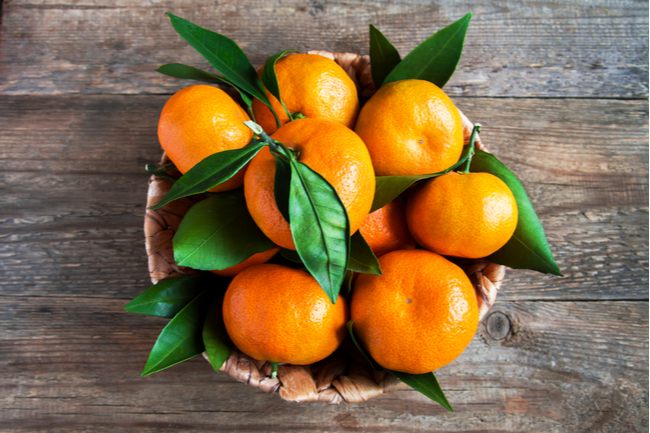 Research shows that the easy to peel fruit enhances the mental capacity to fight some degenerative conditions. Their impact is closer to taking nootropics or smart drugs, which are also known to improve cognition. Nootropics are among the most efficient and safe methods of maximizing your brain potential. If you add them and clementines to your diet, research has it that you will experience improved productivity and sharper memory.
Conclusion
If you hadn't guessed, the days when healthy snacks meant rice cake are long gone. Today, you don't have to sacrifice taste to enjoy the benefits of improved health and brain power.
But, don't take my word for it. Try it for yourself. Next time your hungry at the office, choose a snack that fuels your tastebuds and your brain too.