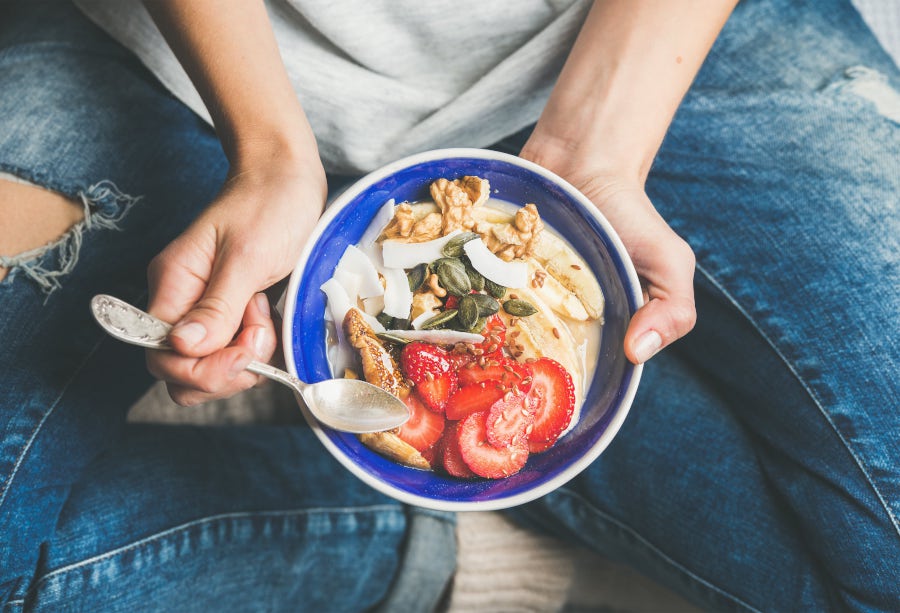 Snacking while hitting the books is a great idea unless it feels like they are suddenly hitting back. This problem occurs when the foods you eat to study are overly processed and can cause you to feel tired or sleepy – not what you want when studying!
A healthy study snack should be filling but not make you feel sluggish. It should also be easy to eat so you can focus on your work and not worry about making a mess.
Get Your Free Healthy Snack Recipes Downloadable
The right foods, however, can increase your brain's ability to retain information and focus. Foods to eat while studying should be high in fiber, protein, and healthy fats. This combination helps to fuel your body and mind to ensure that you are functioning at the highest level.
The brain requires a lot of energy to function properly, and the right foods can help to provide that energy. In fact, studies have shown that eating a healthy diet can actually improve your memory and cognitive function.
Now that you know what makes a healthy snack to study – what are your options?
Want to become a better professional in just 5 minutes?
Page Contents (Click To Jump)
1. Almonds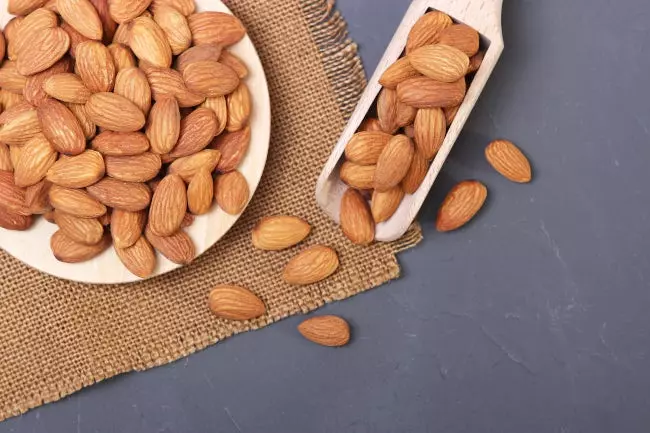 Regardless of whether you prefer your snacks salty or sugary, almonds can do both. Although it is generally recommended that you go for plain roasted almonds, you can add some seasoning yourself. By doing so, you will probably consume way less salt than with store-bought options. A handful of almonds will provide you with a decent amount of protein and healthy fats, which makes such a snack not only healthy but also filling and satisfying.
If almonds are not generally the nuts of your choice, you can always go for pistachios, peanuts, or cashews. However, always remember not to eat too much salt with your good study snacks. Is it not only unhealthy in the long run, but it will make you extremely thirsty.
SnackNation Recommendation: Blue Diamond Almonds
2. Dried fruit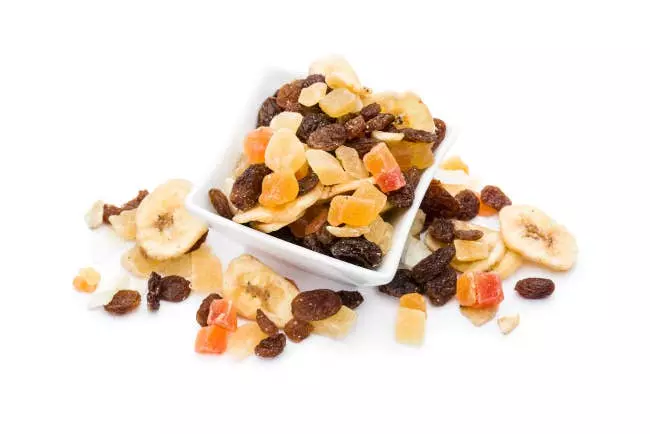 If you feel like you might need a fix of sugar in the middle of the study session, you can prepare some dried fruit snacks for yourself. Since fruit is a natural source of sugars, such an option will definitely satisfy your cravings while remaining on the healthier side.
Dried apple, pineapple, and mango are usually very common among the students; besides, you can go for apple or coconut chips to swap out the traditional salty options available in stores. It is also generally a good idea to make your own trail mix at home. Simply mix some dried fruits, nuts, and seeds in an airtight bag and enjoy this healthy snack for up to a month.
SnackNation Recommendation: Traina Home Grown Sun Dried Baker's Fruit Medley
Get Your Free Healthy Snack Recipes Downloadable
3. Dark chocolate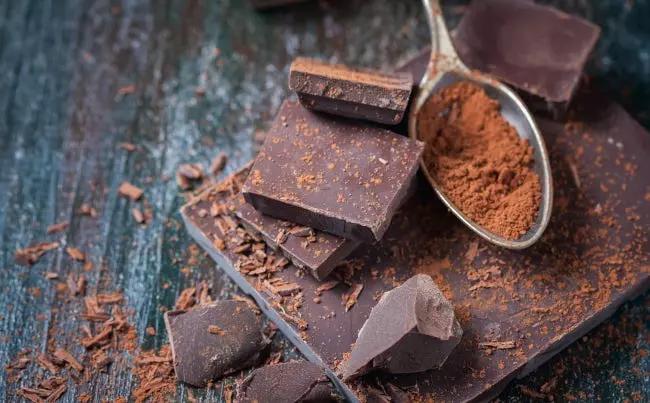 Everyone needs a piece of chocolate every now and again. While it may be tempting to eat an entire bar of extra sweet and milky chocolate in one sitting, you definitely shouldn't do so. A piece or two of dark chocolate will give you enough energy to finish studying for any exam and satisfy your cravings.
Chocolate is one of the foods that help you focus; it's a natural way to boost your concentration and even improve your mood as it is full of antioxidants and natural stimulants. It also promotes your body's production of endorphins, which make you happy, and who wouldn't want that from a simple snack?
SnackNation Recommendation: Awake Caffeinated Chocolate Energy Bar, Dark Chocolate
4. Air-popped popcorn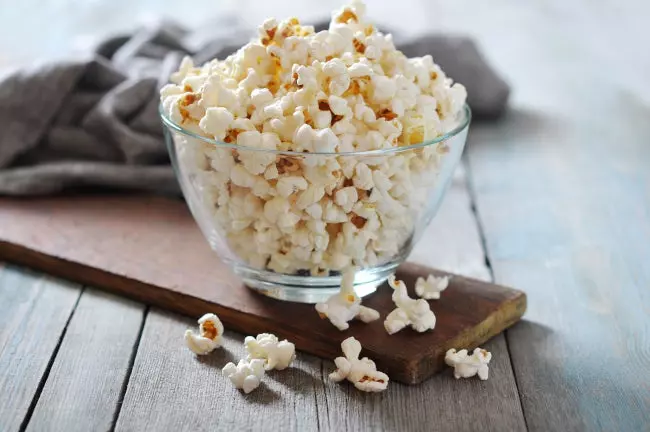 Yes, you've read that correctly. Popcorn is not only for watching movies.
While the store-bought popcorn or the packets you cook in the microwave oven do not tend to be on the healthy side, you can make a batch on the stovetop. Adding a drop of olive oil and a little bit of salt will leave you with a tasty, airy, and light snack that will be just enough to get you through the exam preparation. You can also use cinnamon and sugar instead if you're in the mood for a sweet snack.
SnackNation Recommendation: Three Dads Natural Foods Superfood Popcorn
Get Your Free Healthy Snack Recipes Downloadable
5. Edamame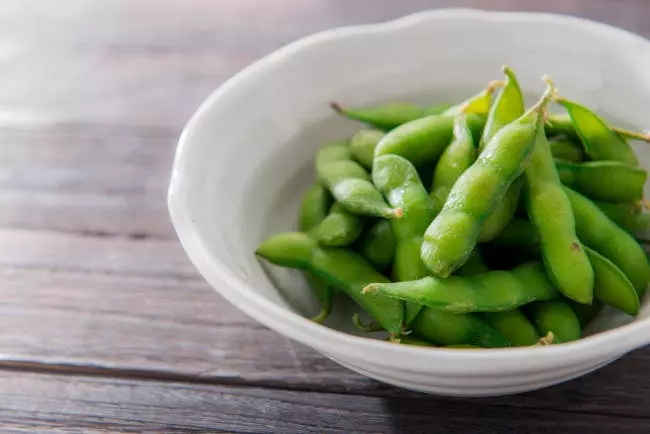 We all want to enjoy some good old finger foods from time to time, and that is usually when all the candy may come into play. However, you should give edamame a go instead.
Shelled edamame is about the same size as M&M's and Skittles you might eat while studying, but it is way healthier. As a natural source of protein and fiber, edamame will be a great addition to your daily diet. Besides, it doesn't have all that sugar you wouldn't want to consume.
SnackNation Recommendation: Seapoint Farms Sea Salt Dry Roasted Edamame
6. Apples and nut butter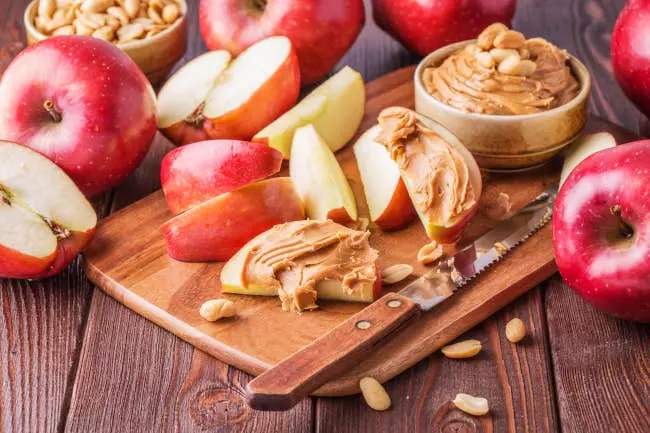 It can be hard to imagine a better match than apples and any kind of nut butter. Whether you prefer peanut or almond, such a snack will provide you with enough protein and fats to remain focused on the task. Besides, the saltiness of a nut butter balances out the sweetness of an apple slice, and you are left with an extremely simple two-ingredient culinary perfection.
When buying almond or peanut butter, be sure to check the label and go for the options that don't have any unnecessary additives.
SnackNation Recommendation: RX Nut Butter, Vanilla Almond Butter
Get Your Free Healthy Snack Recipes Downloadable
7. Smoothie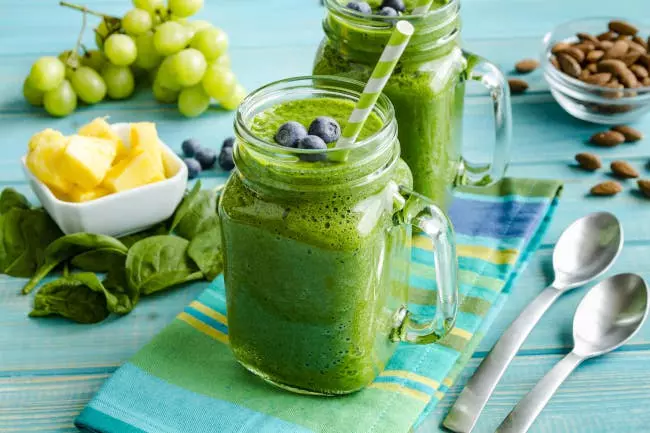 Having gained popularity over the past decades, smoothies have become an extremely balanced and tasty way to enjoy healthy foods. Regardless of which ingredients you like to see in your smoothies, you can always add a scoop of protein powder to get that extra boost you might need while studying.
Satisfying and filling, smoothies will also allow you to not feel hungry until after you're done with the tasks. Besides, there are really no rules on how to make a perfect smoothie; it all depends on your preferences, so whether you add oranges or avocado to your snack doesn't really matter.
SnackNation Recommendation: Genius Juice, Coconut Smoothie Turmeric Organic
8. Fruit salad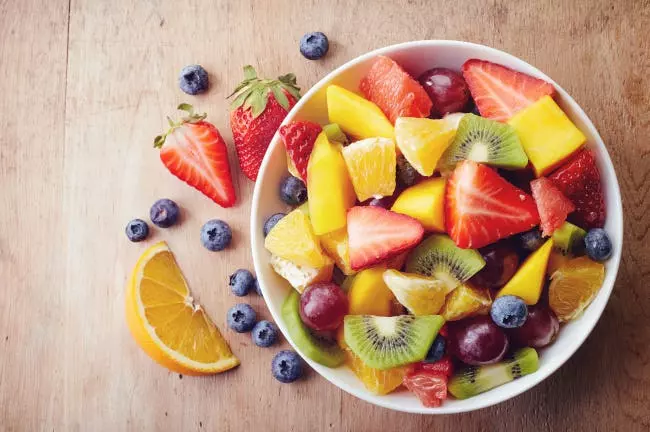 Sometimes, we all need something sweet and light, and fruit salad is one of the easiest solutions. Slice your favorite fruit (or whatever you have in your fridge), add some honey or yogurt, and enjoy! As simple as it may seem, fruit salad is a great source of vitamins and carbohydrates.
SnackNation Recommendation: Fruit Salad Seasonal Small Conventional

Get Your Free Healthy Snack Recipes Downloadable
9. Veggies and hummus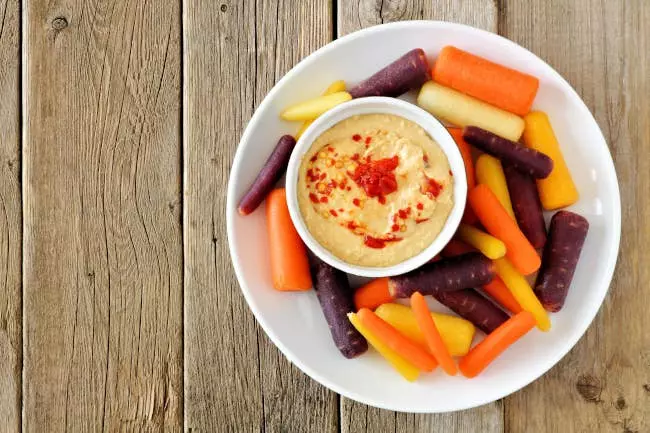 Not everyone has a sweet tooth, and we understand that you may not be among the people who would choose a fruit salad over something savory.
If this is the case, you can always go for veggie sticks and some hummus. Refreshing and filling at the same time, such a snack will help you gain enough energy for your studying and won't make you feel sleepy and exhausted as a pizza could.
Since hummus is made from chickpeas, it is a great source of plant-based protein, and vegetables will provide enough carbs to get you through. Carrots, celery, and bell pepper are usually the most common options of vegetables to eat with hummus; which ones do you prefer?
SnackNation Recommendation: Hope Foods, Spicy Avacado Hummus

10. Frozen grapes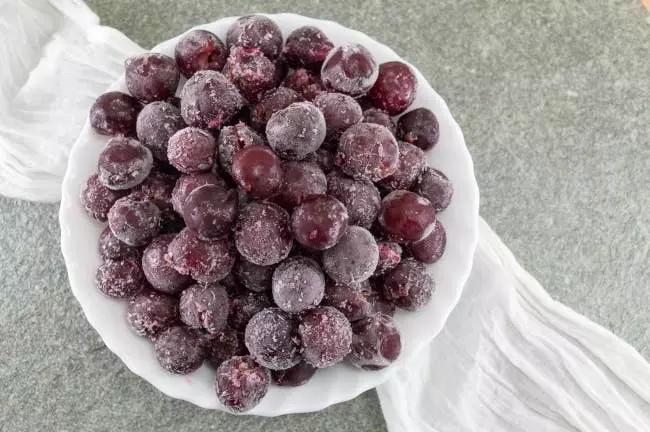 Who doesn't like ice cream?
Whether you prefer to grab a sundae while binge-watching your favorite TV show over the weekend or eat a bar while taking a walk with your friends on a summer day, there's a high chance that you enjoy this sugar-packed food.
However, it is not necessarily the best match for your study session. Instead, freeze some grapes in a zip lock bag the night before your great studying plans. Then, when you're ready to hit the books, you can enjoy this refreshing, sweet, and generally healthy snack on the side.
SnackNation Recommendation: Red Seedless Grapes

Get Your Free Healthy Snack Recipes Downloadable
11. Brown rice crackers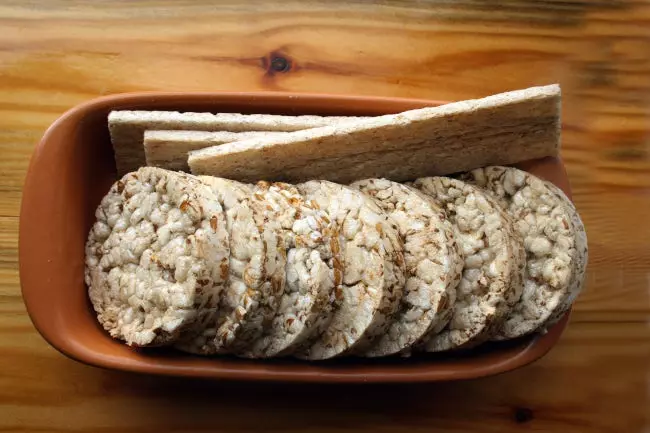 We are pretty sure that potato chips may be among the first options when you think of a snack. However, you probably won't be too surprised to find out that store-bought chips are not the healthiest brain food for studying out there.
Brown rice crackers, on the other hand, are a great substitute. While providing you the crispness, crunchiness, and taste that you need, they also serve as a great addition to a sliced tomato or avocado, which makes for an even better snack.
SnackNation Recommendation: Mary's Gone Crackers Original Crackers, Organic Brown Rice, Flax & Sesame Seeds
12. Muesli bars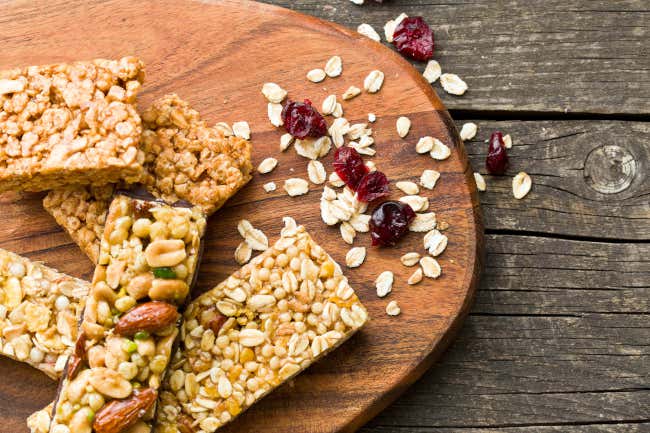 Candy bars are often among the popular but definitely not the best snacks for college students; they tend to give the quick fix of sugars (and sometimes nuts). While these may seem somewhat healthy, there's also a ton of added sugars and fats that you can easily go without.
Instead, try to munch on muesli bars while studying or taking a break. Just as sweet, they can even be made at home. So, if you have some extra time over the weekend, feel free to look for the best brain food muesli bar recipes online and give them a go in your own kitchen.
SnackNation Recommendation: HEALTH WARRIOR Chia Bars, Chocolate Peanut Butter
Get Your Free Healthy Snack Recipes Downloadable
13. Cheese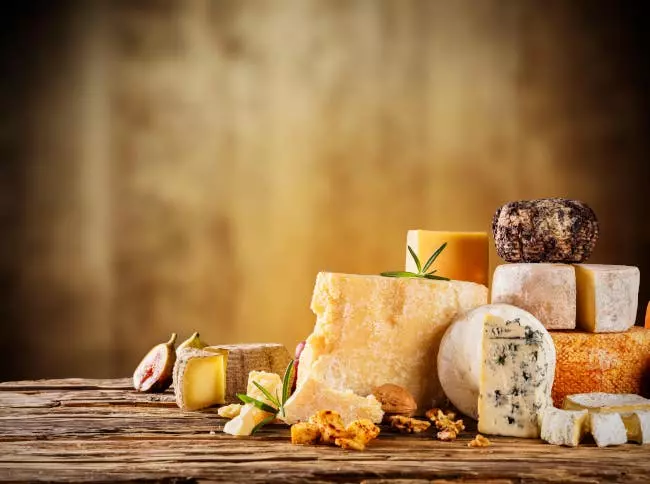 Although fried stuff with cheese may sound like a great idea for a weekend dinner, you definitely shouldn't go for such an option while studying. Instead, a few slices of cheese can satisfy your cravings and give you just enough energy. You can also diversify such a simple snack with a cracker or peanut butter for an even better taste.
SnackNation Recommendation: Just the Cheese Bars, Crunchy Baked Low Carb Snack Bars
14. Coffee with milk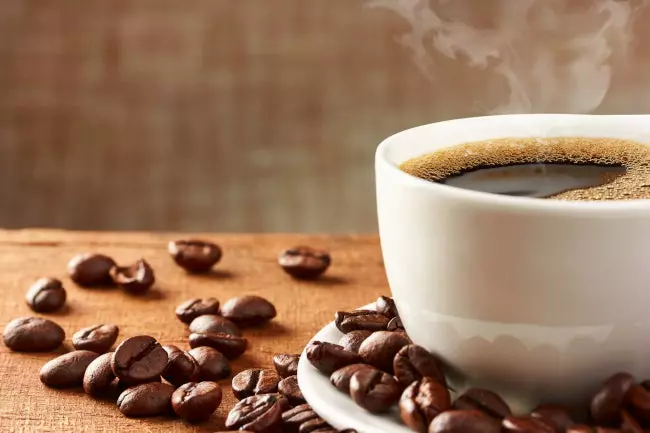 We know we have mentioned above that coffee shouldn't be the snack you go for while studying. However, there's a way you can overcome such a recommendation. A cup of freshly-brewed coffee with some cow's or plant-based milk won't be considered brain food for exams but will give you the energy you need.
Caffeine will boost your attention, concentration, and motivation, and the milk will give you some protein. Besides, a cup of coffee with milk is usually pretty filling, so you will also feel satisfied and not at all hungry until it is time to have dinner.
SnackNation Recommendation: Kitu Super Coffee Mocha Sugar-Free
What Not To Do
Regardless of whether you have to pull an all-nighter, write an essay for a few hours during the day, or simply use a plagiarism checker, there's always a chance that you can struggle with doing so. Lack of concentration and energy may force some of the students to make a huge jug of coffee, go outside for a cigarette, or grab an energy drink or two. While all of these options sound pretty easy, they are definitely not the healthiest ones. If you top all of these with some sugary candy and fatty chips, you won't be likely to succeed in your academic endeavors.
Why?
Let's get scientific for a moment. Sugary and fatty foods, caffeine, and nicotine all have an ability to increase your dopamine levels for short time periods. Dopamine can grant a feeling of satisfaction and improve attention, memory, and motivation. However, as soon as dopamine levels drop, you will find yourself even more distracted and exhausted than you were before. Besides, sudden drops in dopamine levels may have certain adverse long-term effects on your body. If such risk doesn't sound too appealing, we suggest that you don't settle for a quick fix of unhealthy options and go for something different.
What To Do
Regardless of whether you struggle with keeping attention and focus on a regular basis or not, you should definitely do your best to follow a healthy diet.
A proper diet is based upon high-quality proteins, healthy fats (like omega-3), and fiber. You need all macronutrients to maintain your physical and mental health, which is why you should pay attention to what you eat. With every meal, try to get some protein, "slow" carbohydrates, and some healthy fats. A quick healthy snack in the middle of the study session can serve as a natural source of energy, which is much needed for all students.
Besides, you should never forget about the true value of a good night's sleep and physical exercise. College students should receive approximately 7-8 hours of sleep every night, and let's be real when was the last time you got close to it? Whether you had to pull an all-nighter to write an essay or simply spent one too many hours online, there's a chance that you don't sleep enough most nights. EduBirdie professionals suggest that it's better to go to a custom essay writing service for help. Never underestimate the power of a good night's sleep and how it impacts your ability to study.
Having to exercise doesn't mean that you have to hit the gym 6 times a week; instead, try walking or riding a bicycle instead of driving or taking a bus, go for a short walk in the park, or do yoga in the morning. Will not only it do wonders for your body in the long run, but you will also feel generally more energized and ready to take over your academic assignments.
Studying can be just as exhausting as exercising in the gym, which is why you should fuel your body and mind with the best foods possible. No matter what people might say, snacking while studying doesn't have to be a distraction. From refreshing frozen grapes to savory hummus with veggies, there are a plethora of healthy snacks on the go for college students for you to enjoy. And remember, you should eat to live and not live to eat.
Let us know your favorite healthy study snacks in the comments below!