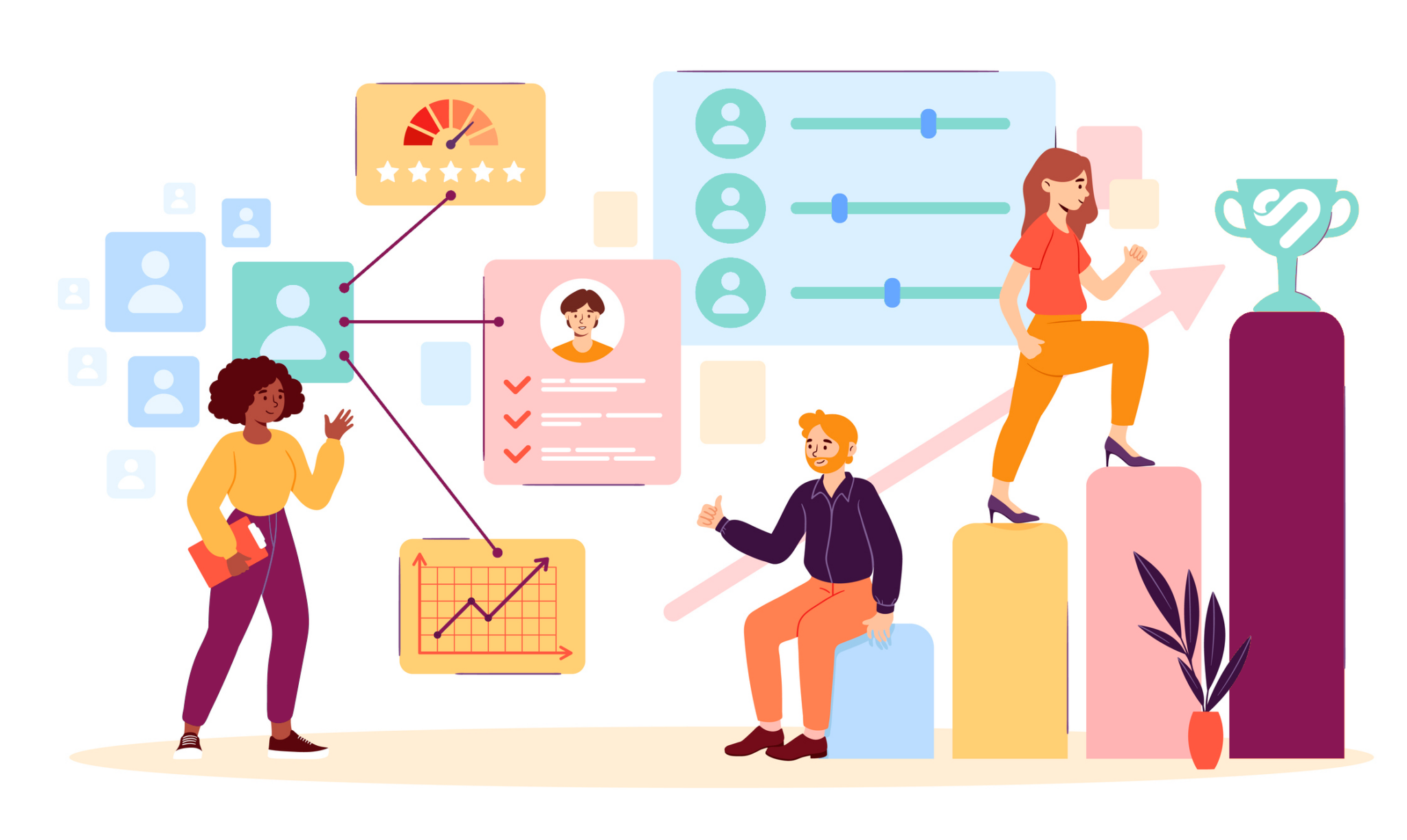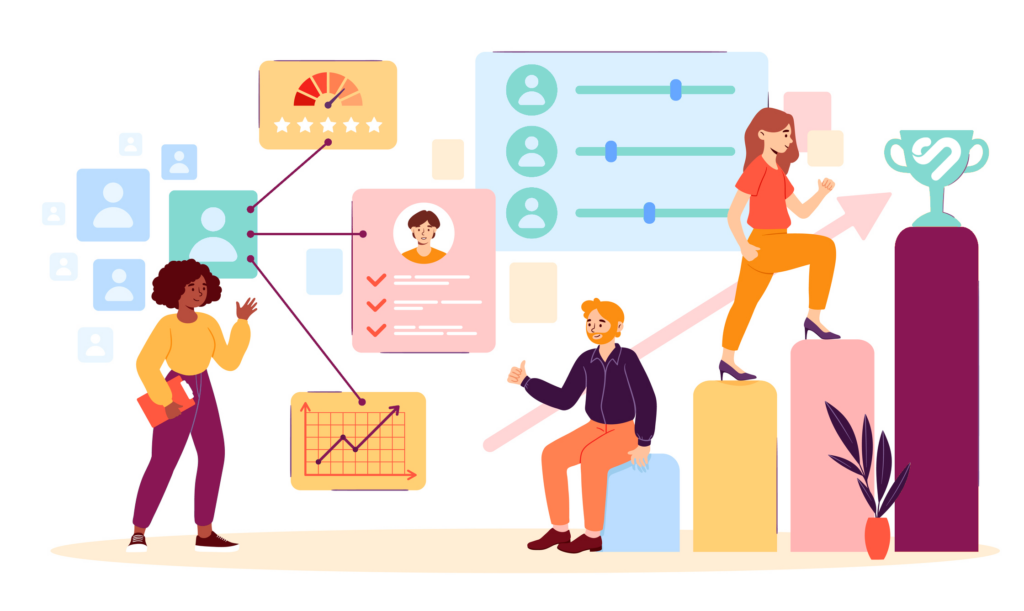 Business leaders are increasingly looking to adopt employee motivation software to energize, empower, and retain employees.
This comes at a time when worries are constant— in 2023, job instability, economic recession, and coming off the heels of a pandemic all contribute to worker worries.
"Motivated employees handle uncertainty more easily, are better problem-solvers, and have higher levels of innovation and creativity." — Business.com
Click To Tweet
Many employee motivation software platforms offer metrics and reporting capabilities that can provide valuable insights into employee engagement levels, motivation trends, and program effectiveness.
This data can be used to make informed decisions and optimize motivation strategies.
Read more to learn more and evaluate the different employee motivation platforms on the market.
In a hurry? These are some of our favorite employee motivation tools to incentivize and reward your team:

---
Want to become a better professional in just 5 minutes?
Best Employee Motivation Tools For Managers
Best for: Closing the feedback loop between management and employees

WorkTango ensures employee feedback is actioned upon through employee engagement surveys and questionnaires. This helps elevate the employee experience so employees feel heard and aligned with your business.
How this tool motivates employees: WorkTango's award-winning employee experience solution helps companies transform their culture and create highly motivated workforces.
Top Features
▶︎ Measure and improve employee sentiment: Give all employees a voice through customizable surveys that can be completed on any device.
▶︎ Build a culture of celebration: Drive culture by recognizing employees for exemplifying core values and offering unlimited choices for meaningful rewards to complement recognition.
▶︎ Drive productivity using goals and real-time feedback: Use individual goals and business OKRs as a framework for weekly 1-on-1 Sync-Up conversations.
Pricing: Request a demo to learn more.
Take a people-first approach to designing your employee experience with WorkTango!
Best for: Providing a variety of awards to help employees feel good about their contributions to the company

Bucketlist is a reward program for companies that want to build their company culture around rewards that their employees will enjoy.
How this tool motivates employees: By fueling your team with motivational gifts and experiences they want and need. 
Top Features
▶︎ Easy to use: Works with the tools you already have – like Outlook, Slack, Gmail, and more.
▶︎ Custom-tailored experiences: Reward your team with location-specific experiences they'll actually want and value.
▶︎ Money-back guarantee: Guaranteed SLAs with a money-back guarantee, so you don't need to worry about ROI.
Pricing: Request a demo to learn more
Retain your top talent by curating experiences with Bucketlist!
Best for: Cultivating recognition in a fast and fun way

Bonusly is an employee recognition and rewards platform that allows team members to give each other micro-bonuses, such as points or tokens, to recognize and reward their hard work.
How this tool motivates employees: By integrating with the existing communication and employee engagement tools your employees use, Bonusly encourages frequent and timely recognition.
Top Features
▶︎ Monthly allowance: Employees get a monthly allowance to give small bonuses to their colleagues to recognize their contributions.
▶︎ Bonus feed: Employee bonus program details appear in a public feed so everyone can see the important work happening across the team.
▶︎ Extensive analytics: Evaluate recognition trends in your organization and learn where team members excel with detailed analytics and reporting.
Pricing: From $3.64 per person per month
Boost your employee motivation and productivity with Bonusly!
Best for: Building a culture of recognition

Motivosity is a peer-to-peer recognition platform that uses a research-backed approach to build cultures of gratitude and connectedness for teams of all sizes. Motivosity customers boast an impressive 95% adoption rate.
How this tool motivates employees: Their product suite works seamlessly to connect in-person and remote teams, recognize and reward your employees, improve manager relationships, and make company values more than just a slogan on the wall.
Top Features
▶︎ Peer-to-peer recognition: Everyone can easily send public appreciation with dollars attached to let employees, managers, and peers recognize one another.
▶︎ Community building: Every Motivosity license includes personality profiles, company highlights, interest groups, and more.
▶︎ Rewards people actually want: Let your employees actively participate in how they are rewarded by adding custom gifts like branded swag or a carwash from the CEO.
Pricing: From $5.1/ per person per month
Take your recognition to the next level and empower your employees with Motivosity!
Best for: Customizing rewards based on personal preferences

Awardco provides a robust rewards and recognition platform that every level of your organization can use to build recognition into your workplace culture. With a variety of rewards that tap into different interests and experiences — there is something for everyone.
A tool that allows for a strong level of customization so managers can help motivate their teams with a variety of offers and perks that do not disappoint.
Plus, they offer an option to send "Awardco points" that employees can use to redeem millions of rewards from Amazon Business, get tickets to events, book a hotel, choose from thousands of gift cards, or even donate to charity.
How this tool motivates employees: Awardco offers an attractive employee incentive program by letting workers earn points after contributing to your organization in unique ways.
Top Features
▶︎ Employee milestones: Automate rewards to be sent for birthdays, employee service awards, and other milestones.
▶︎ Extensive reward network: Unlimited catalogs, zero markups, and the largest reward network in the world gives people more choice than ever before.
▶︎ Direct spending through custom programs: Set up a service award program to celebrate sales incentives and work anniversaries.
Pricing: From $2.70 per employee per month
Let your employees shop to their heart's desire using Awardco!
Best for: Developing a thriving culture and positive work environment

Leaders and teams can use Mo to receive simple automated prompts to help them shape new working methods, communicate more effectively, and celebrate more frequently.
How this tool motivates employees: By creating a recognition-rich culture with Mo by expressing gratitude for the most important moments to your employees.
Top Features
▶︎ Public and private feed: Post a Moment publicly or privately, tag company values, and add fun GIFs.
▶︎ Boosts: Boosts are simple automations that prompt people to reflect, appreciate and celebrate.
▶︎ Automate welcomes and birthday messages: Mo uses data from your HRIS to ensure that your employees never miss an important moment.
Pricing: $3 per user per month
Make culture your competitive advantage with Mo!
Best for: Driving engagement, productivity, and retention

Guusto, a top-rated employee recognition software on G2 and Capterra, assists leaders in recognizing outstanding work and shaping incredible culture through modern service awards and real-time recognition programs.
How this tool motivates employees:  By assigning budgets, sending gift cards, and tracking all gifting initiatives, Guusto is a one-stop shop for improving employee satisfaction.
Top Features
▶︎ No wasted budget: Recoup unused gifts expenses within a certain period.
▶︎ Extensive merchant offerings: With over 60,000 merchant locations, recipients can choose a gift they truly value.
▶︎ Pay-forward: Empower people to pass a gift to someone else when they feel generous.
Pricing: Free plan, with power-ups starting from $80/ month for up to 35 people
Don't leave culture to chance by adopting Guusto at your organization.
Best for: Celebrating great work at any time and from any location

Nectar is an award-winning 360 recognition and rewards platform for businesses that enables every team member to send meaningful employee recognition rooted in core values. Whether your workforce is centralized or distributed, streamline your incentives and maintain a connected culture.
How this tool motivates employees: By streamlining your employee perks and maintaining a connected culture regardless of whether your workforce is centralized or distributed.
Top Features
▶︎ Employee feed: See your employees send kudos to each other every day in the Nectar feed.
▶︎ Reward options: Nectar offers direct Amazon integration, a robust catalog of gift cards, branded company swag, donations to charity, or custom rewards you design.
▶︎ Anniversary gifts:  Schedule each anniversary award by gifting Nectar points.
Pricing: From $2.75 per user per month
Enable your culture of recognition by starting with NectarHR.
Best for: Creating the best experiences and memories for your employees

With Outback Team Building, leaders can choose from 60+ recommended, flexible, and fast team building and training solutions suitable for both virtual and in-person teams.
How this tool motivates employees: By coordinating effective and fun developmental programs that build upon skills and offer a unique employee engagement idea.
Top Features
▶︎ In-person team building: 30+ corporate team-building activities and events are available throughout North America, including budget-friendly scavenger hunts and social parties.
▶︎ Virtual team building: Fun, engaging, and virtual social team building activities are explicitly crafted to help remote employees build bonds, collaborate, and boost morale.
▶︎ Training sessions: From classroom-based sessions to experiential hands-on workshops, curate a training format that is most engaging for your team and help them level up their skills.
Pricing: Request a quote to learn more.
Start offering memorable experiences and training for your team using Outback Team Building.
Best for: Remote and hybrid teams who want to strengthen their bond

The Go Game organizes events that can be tailored to meet specific organizational needs such as team building, onboarding, training, holiday parties, and more.
How this tool motivates employees: By providing unparalleled industry experiences and revolutionizing the way people gather, connect, learn, and play.
Top Features
▶︎ 24-hour notice: Set up a game within a day's notice for all your urgent needs.
▶︎ Suitable for all formats: Adjust an in-person event to virtual team games for a distributed workforce.
▶︎ Dedicated team: Members of The Go Game's team will organize all details and logistics of your game after working with you on an event Plan.
Pricing: Request a quote to get started.
Keep the fun going with The Go Game!
Best for: Increasing team productivity

Blueboard is the world's leading all-in-one experiential rewards and recognition platform, allowing businesses to recognize their employees on a large scale.
How this tool motivates employees: By making it simple to send unique and personalized in-home or out-of-the-world experiences to employees.
Top Features
▶︎ Concierge team: Dedicated customer service member who handles all logistics and details so employees can enjoy their experience to the fullest.
▶︎ Unforgettable memories: Encourages employees to share stories and document motivational videos after bucket-list-worthy experiences.
▶︎ Program design support: Blueboard experts will help managers design employee recognition and motivation programs that support intrinsic and extrinsic motivators.
Pricing: Request a free demo to learn more.
Delight your employees with experiences curated by Blueboard!
Best for: Companies who want to increase ESG efforts

Evergreen is a dedicated peer-to-peer employee recognition software that allows teams to recognize good work while planting trees for the environment.
How this tool motivates employees: Instead of traditional monetary incentives, teammates can publicly recognize peers with seeds they can plant into trees. This creative way to reward employees makes people feel good as they understand they're doing something beneficial for the environment.
Top Features
▶︎ Public recognition feed: Tag company values to shoutouts to understand who is championing and living them. See who is giving and receiving the most recognition.
▶︎ Detailed reporting: Administrators and managers can access extensive reports to understand their team's performance.
▶︎ Environmental purpose: Increase well-being by uniting your team around something bigger than themselves.
Pricing: Starts from $3.99 per active user a month
Use this unique type of employee recognition by trying Evergreen.
---
What Is An Employee Motivation Software Platform?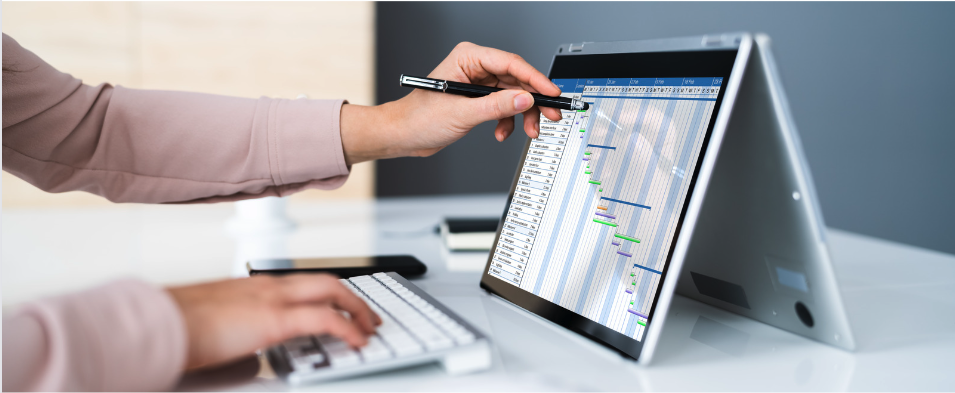 An employee motivation software platform is a type of tool designed to help companies motivate and engage their employees to improve productivity, job satisfaction, and overall performance.
The platform typically offers a variety of features and tools that allow employers to create and manage various employee motivation programs, such as recognition programs, rewards and incentives, wellness programs, training and development initiatives, and more.
The software may help leaders provide employee recognition through non-monetary incentives by distributing gifts and setting reminders for important dates such as employee appreciation day.
They also offer analytics dashboards and reporting capabilities that enable employers to track and measure the effectiveness of offered moral boosters and provide insights into employee engagement levels and job satisfaction.
Overall, an employee motivation software platform is intended to help companies create a positive work environment that fosters employee engagement, job satisfaction, and a sense of community, all of which can contribute to a more productive and successful workforce.
---
What Are The Benefits Of Using A Platform To Increase Employee Motivation?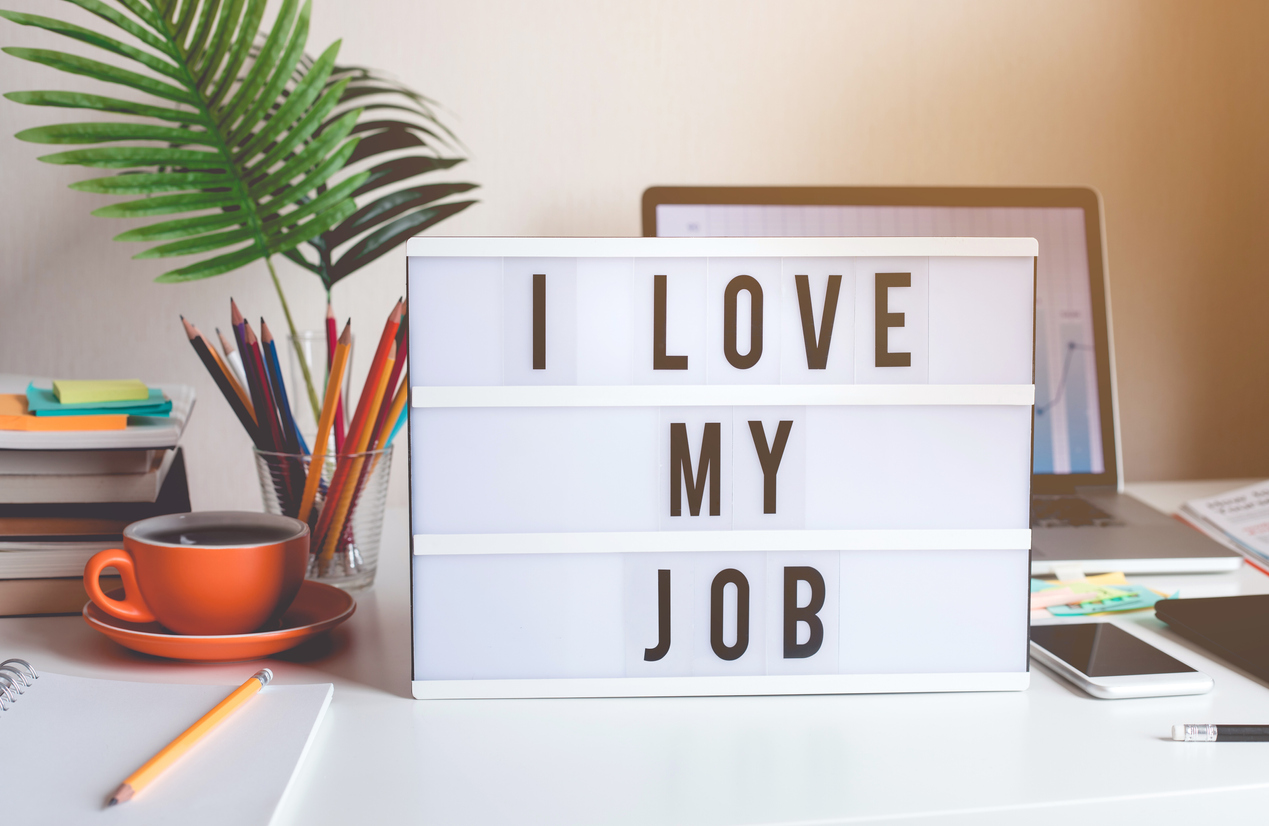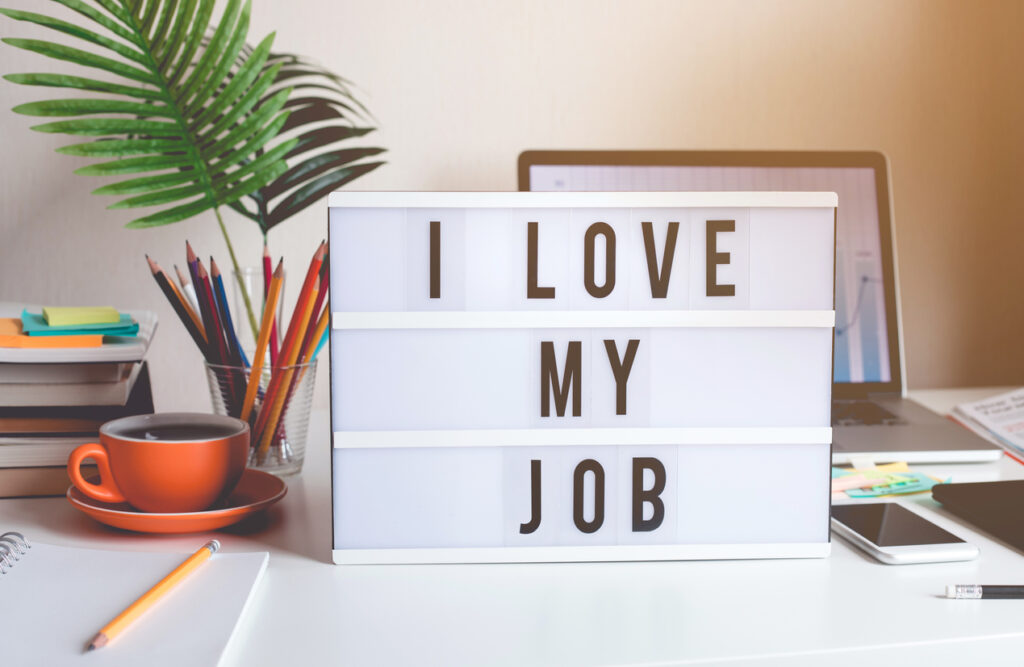 There are several benefits to using an employee motivation software platform for organizations, some of which include the following:
✅ Improved Employee Engagement 
Employee motivation software platforms can help improve employee engagement levels by providing regular recognition, feedback, and rewards. This improved employee morale can create a more positive work environment and build stronger relationships between employees and their managers.
✅ Increased Productivity
Motivated employees tend to be more productive and produce higher-quality work. An employee motivation platform can boost motivation levels, increasing productivity and improving performance management.
✅ Better Employee Retention 
By providing employees with incentives, recognition, and a positive work environment, an employee motivation software platform can help to increase employee satisfaction and reduce turnover rates.
Investing in an employee motivation platform can help companies save money in the long run by reducing turnover costs, increasing productivity, and boosting overall performance.
An employee motivation software platform can help companies create more positive, productive, and engaged employees, ultimately leading to improved business results and a better bottom line.
---
People Also Ask These Questions About Employee Motivation Software Tools
Q: Why is it important to use a team motivation platform?
A: Using a team motivation platform can help create a more positive and engaged team environment, leading to increased productivity, improved employee performance, and a stronger team bond.
Q: How do I choose the right employee motivation tool for my team? 
A: When choosing an employee motivation tool, it is essential to consider your team's specific needs and goals, user experience, functionality, integration, and cost. By considering these factors, you can select a tool that is most effective for your team and can help achieve your desired outcomes.
Q: What are the different types of employee motivation software? 
A: There are many types of employee motivation software available, such as employee feedback and survey platforms, communication and collaboration apps, learning and development software, and recognition and reward tools. Organizations can select the most effective for their specific needs and goals.
Q: Can you use motivation tools for employees working from home?
A: Yes, many of the motivation tools in this list help both in-office and remote employees to create a culture where all team members are properly incentivized to bring their "A game." With a variety of strategies, you will be able to identify the best ways to motivate your team and help each individual reach their full potential.
Q: What are the best employee motivation software services? 
A: The best employee motivation software will help increase productivity, provide great incentives, and track analytics to do with employee sentiment and satisfaction.
Q: What features should I look for in employee motivation software tools?
A: The best employee motivation software service for your organization will depend on your specific needs and goals. It's a good idea to do your research and compare the features, pricing, and user reviews of different software services before deciding.