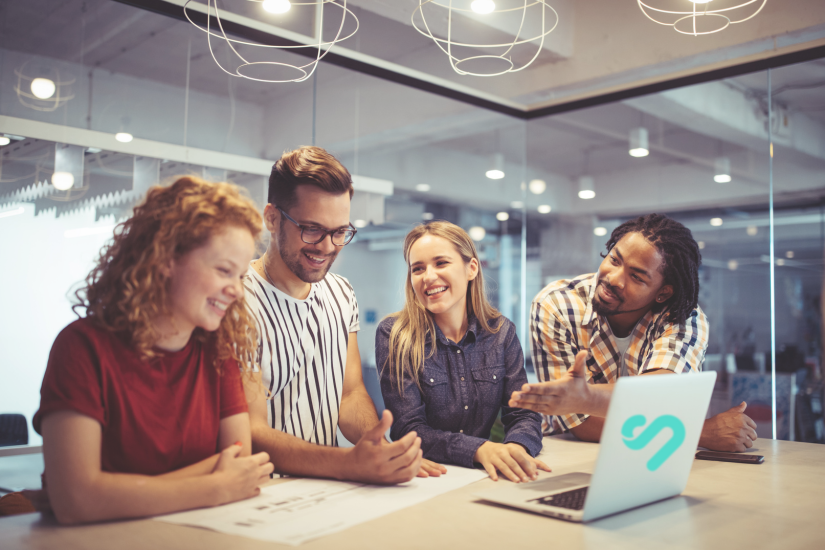 Sales managers are in charge of making sure their team members stay on target, but the best ones help their salespeople exceed these goals.
As challenging as many aspects of being a salesperson are, fortunately, there are plenty of tools out there to make managing this vital department easier than ever. Chief among them is sales incentives.
"90% of top-performing companies utilize incentive programs to reward their sales associates." — Incentive Research Foundation
Click To Tweet
On top of increased productivity, the real bonus of sales incentives is how they positively influence other determining factors of organizational health, such as employee satisfaction, retention, engagement, motivation, and productivity.
Employees — especially, salespeople — need targets and a sense of purpose to be fully activated, and these employee incentives will cause them to be even more self-aware and performance-driven, taking note of what's driving real results along the way.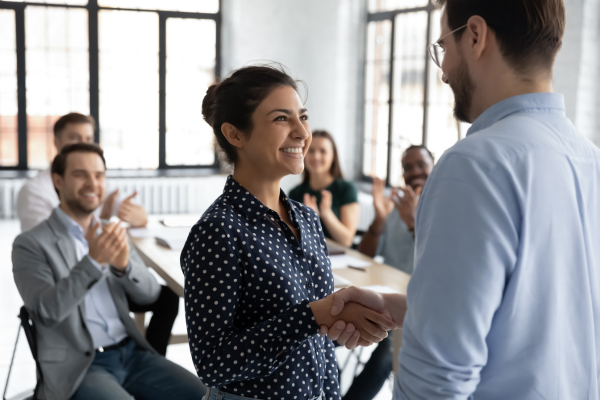 Of course, every salesperson's preferences will be different, so precisely what motivates one person versus another is not an exact science.
However, because we know that sales incentives are one of the best investments for your organization in terms of seeing returns, we've created this sales incentive mini-guide to give you some sales incentive ideas and ideas on how to immediately implement your sales incentives program!
Want to become a better professional in just 5 minutes?
What Are Sales Incentives?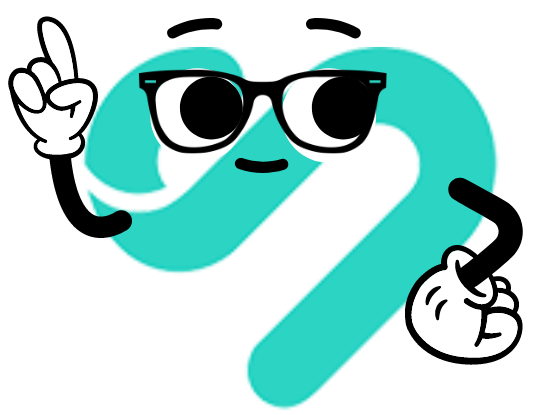 Sales incentives are rewards given to sales professionals who meet specific targets or goals. These rewards come in different forms like cash, commission, prizes, trips, and other perks. Sales incentives aim to motivate salespeople to perform better and surpass their sales targets. Sales jobs that offer commission-based compensation like real estate, retail, and insurance usually use incentives to encourage better performance.
There are various ways in which sales incentives can be provided, including giving bonuses for meeting particular sales goals, paying a commission based on the amount or worth of sales, and granting rewards for hitting specific milestones like acquiring new customers or finalizing significant deals.
Furthermore, companies may aim these incentives at particular products or services they want to highlight or urge salespeople to concentrate on specific markets or groups of customers.
In a hurry? Try out these employee reward platforms that help you offer a huge catalog of sales incentives and perks:
---
Why Is It Important To Implement Sales Incentives At Work?
Why Implementing Sales Incentives At Work Benefits Your Employees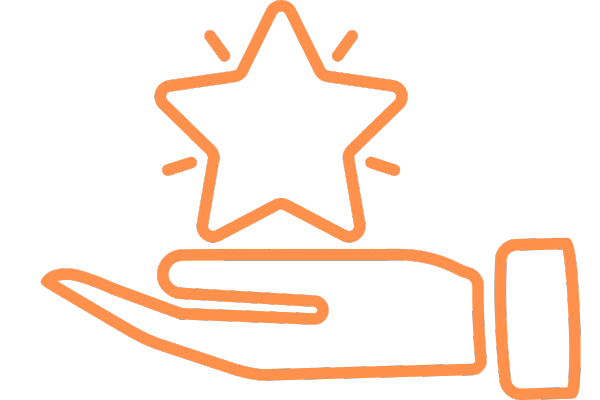 ✅ Motivating and encouraging sales performance: Giving sales incentives such as bonuses, commissions, and prizes can motivate salespeople to work harder and achieve their targets. This can result in improved sales performance, increased revenue, and enhanced profitability for the business.
✅ Attracting and retaining top sales talent: Providing sales incentives is an effective way to attract and retain high-performing sales professionals in a tough employment market. As salespeople are typically driven by opportunities to earn more money through commissions and bonuses, offering appealing incentives can help companies differentiate themselves as desirable employers.
✅ Increased sales and revenue: Boost sales and revenue by motivating salespeople to work harder and meet their goals. Consequently, this is likely to enhance financial performance and generate higher revenue for the company.
✅ Improved employee engagement and morale: Recognizing and rewarding top performers through sales incentives can boost employee engagement and morale, leading to a positive work environment and a culture of excellence.
✅ Better customer satisfaction: Rewarding with sales incentives can motivate salespeople to prioritize delivering excellent customer service and meeting customer requirements. In turn, this can result in enhanced customer satisfaction, repeat business, and customer loyalty.
Other Benefits To Sales Incentives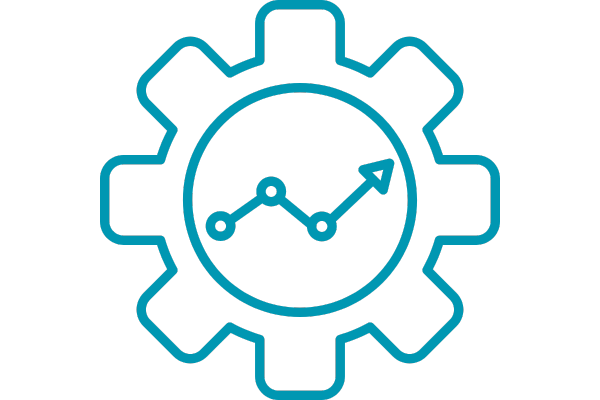 📈 Clear performance metrics – Establish measurable performance metrics, specific goals, and quotas for salespeople to work towards, bringing focus to sales efforts and in line with company objectives.
🤝 Better sales training and development – Affording your employees with sales incentives can create openings for the training and growth of sales skills. When sales representatives concentrate on the abilities and actions that drive success, they can enhance their performance and attain improved outcomes.
💁🏽‍♀️ Increased productivity – By offering sales incentives, salespeople are motivated to work more efficiently and effectively, resulting in increased productivity, better use of time and resources, and higher output.
Types of Sales Incentives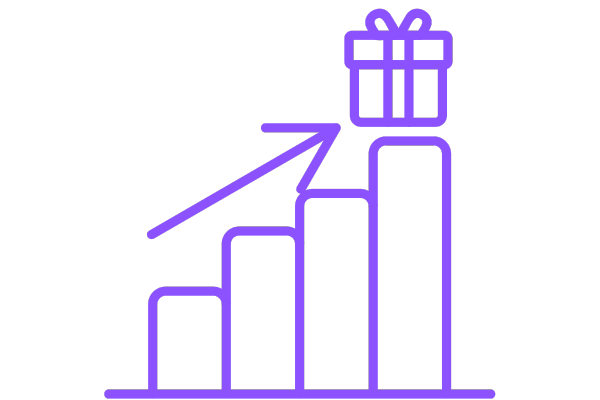 1) Results-based
Sales incentives that are based on performance are given to salespeople only if they achieve specific targets or goals and close deals. This is a straightforward and unbiased approach to measuring and rewarding success.
2) Team-focused
Team-focused sales incentives aim to acknowledge the joint efforts and success of a sales team, rather than each individual salesperson. Incorporating such incentives can cultivate a culture of teamwork and cooperation among salespeople, prompting them to collaborate and pursue shared objectives.
3) Position-specific
Sales rep incentives and other position-specific incentives are designed to match the responsibilities and goals of each role. For instance, a sales manager's incentive scheme may be based on the overall team performance, while a sales representative's incentive may depend on hitting individual sales targets. These role-specific incentives ensure that rewards and awards are in line with the particular duties and objectives of different positions in the sales team.
4) Presale incentive
Pre-sale sales incentives are meant to encourage salespeople to perform certain tasks or reach certain milestones that can benefit the sales process, even if they don't directly lead to a sale. These incentives can motivate salespeople to make phone calls, send emails, schedule meetings, and attend events that can ultimately result in successful sales.
5) Perk-based
Sales incentives based on perks give salespeople non-monetary rewards for meeting specific targets or objectives. Examples of these incentives include paid company events, travel opportunities, or extra time off.
---
12 Sales Incentives To Motivate Teams
1) Gift Cards
"Unlock loyalty and drive revenue growth with gift cards."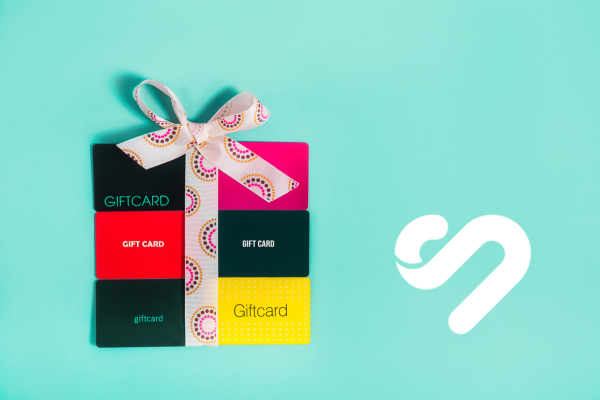 Gift cards given as sales incentives are an effective way to motivate and reward sales representatives for their efforts. Companies can customize gift cards based on individual preferences to provide personalized incentives that hold more significance to the staff. This approach allows companies to offer a concrete benefit to employees without incurring supplementary expenses associated with cash bonuses.
Why this sales incentive works: Gift cards are a flexible reward that can be used at different retailers for various products and services. Incorporating gift cards as sales incentives can boost a company's sales performance by motivating employees to hit targeted goals and earn rewards.
Gift cards are versatile incentives that will drive salespeople to succeed, so start giving them with WorkTango!

Learn more about Worktango by booking a short call with a Worktango rep 📞 👈
2) Concert Tickets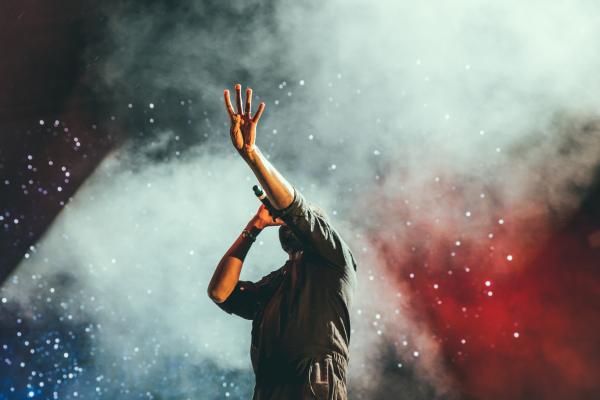 Providing concert tickets as a sales incentive is a great way to encourage and acknowledge top-performing sales representatives. As concert tickets offer a remarkable and unforgettable experience to employees, they often hold great value as a reward.
Why this sales incentive works: Companies can use concert tickets as an incentive to motivate salespeople to reach certain goals, providing a defined and quantifiable target for employees to strive towards achieving. Implementing concert tickets as a sales incentive structure also shows a company's dedication to improving employee satisfaction and overall well-being, which can ultimately boost staff morale and minimize turnover rates.
Harness Awardco to harmonize your sales team with concert tickets!
3) Recognition Points That Can Be Redeemed
"Reward hard work and achievements in the workplace."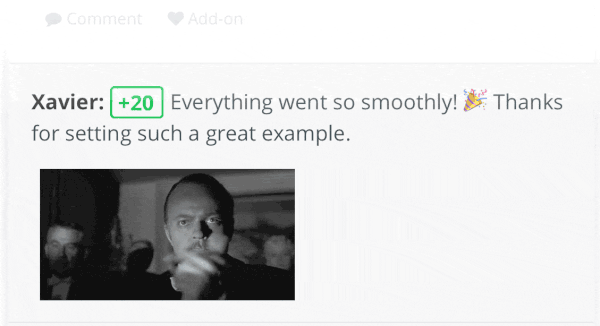 To motivate and reward sales representatives, many companies use recognition points that can be redeemed for sales incentives. Salespeople can earn recognition points by meeting certain targets or demonstrating exceptional performance, which provides a clear and trackable way to monitor progress. These recognition points can be used to redeem a variety of rewards that cater to different employee preferences, such as merchandise, travel, and experiences.
Why this sales incentive works: Recognition points can be used to reward employees for achieving long-term goals and behaviors, like keeping customers happy or meeting sales targets consistently. Additionally, recognition points can cultivate a culture of recognition and appreciation in the workplace, leading to better employee engagement, retention, and job satisfaction.
Implement a recognition points reward program with Bonusly to let employees redeem theirs for thoughtful rewards!
4) Team Happy Hour
"Boost team camaraderie with happy hour."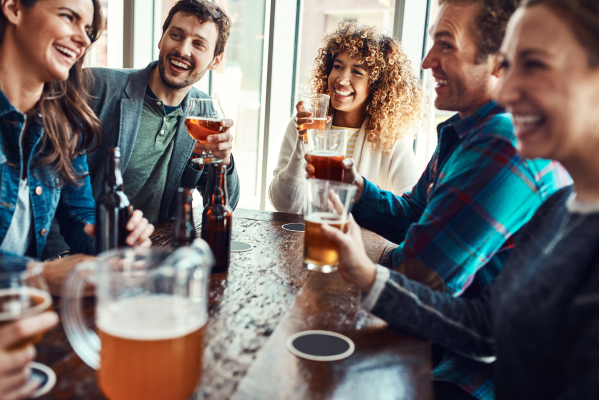 Team happy hours as a sales incentive can boost morale, employee wellness, and well-being (largely due to social connections and relationship-building) and improve job satisfaction by recognizing and appreciating your sales team's hard work. Team happy hour provides a fun and social way for employees to bond and build stronger relationships outside the office, improving team dynamics as a result.
Why this sales incentive works: Team happy hours can be arranged either after work or on weekends, making them a versatile reward that can accommodate diverse schedules and preferences.
Set up a well-deserved happy hour incentive to increase team morale!
5) Company Swag
"Leave a lasting impression on your employees with company swag!"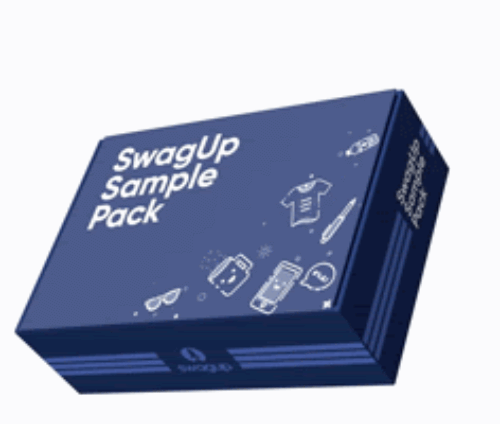 Gifting branded company swag as sales incentives can effectively motivate and reward sales representatives while also reinforcing brand awareness and loyalty. This can create a sense of team identity and pride, forging stronger connections between employees and the company's values.
Why this sales incentive works: Company-branded merchandise as a sales incentive can enhance team spirit and instill a sense of belonging. You can choose from various items like clothing, accessories, and office supplies that cater to individual preferences. You can also buy these items in bulk, distributing them throughout the year is an easy and sustainable sales incentive strategy.
Try SwagUp to motivate your team with unique and stylish corporate swag!
6) Office Perks
"Create a comfortable and enjoyable workplace environment."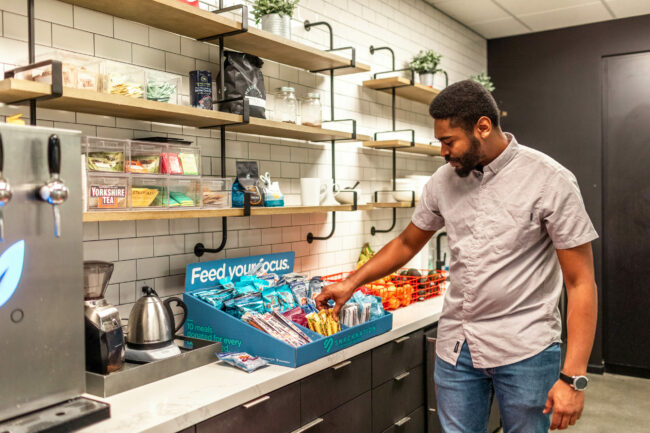 Office perks can be given as sales incentives to motivate and acknowledge sales representatives, and at the same time, revitalize the workplace environment. These perks may include free snacks and drinks, on-site gyms, massage services, and flexible work arrangements.
Why this sales incentive works: This enhances employee retention because your company shows that it values and commits to its employees. With office perks, you can entice skilled workers and make your company a sought-after employer in the highly competitive job market.
Raise your sales team's performance by giving them access to various irresistible office perks via Motivosity!
7) Annual Sales Retreat
"Recharge your sales team's energy and drive with an annual sales retreat."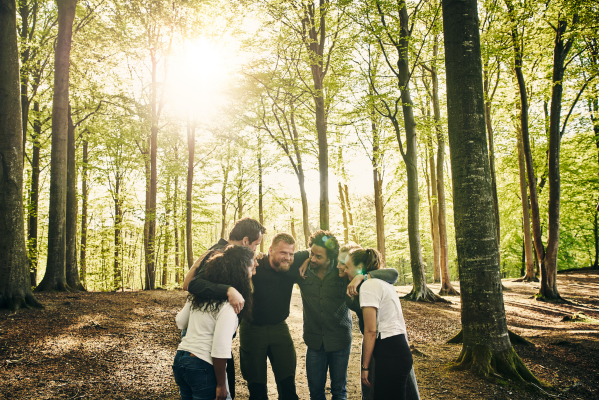 An annual sales retreat can boost the morale of sales representatives. It allows them to unwind, socialize with coworkers outside of work, and rejuvenate in a new environment. Arranging a yearly sales retreat as an incentive can also stimulate employees to work harder towards a specific target to earn a spot on the trip.
Why this sales incentive works: These retreats are well-designed, including a variety of activities such as team-building exercises, educational sessions, and leisure time to provide an overall enjoyable experience for employees. This, in turn, can improve staff morale, retention rates, and overall job satisfaction.
Kick off an annual sales retreat to give your salespeople the tools and inspiration they need to achieve their goals and exceed expectations!
8) Donations Made In Their Name
"Donate to a charitable cause in their name, creating a win-win situation for everyone involved."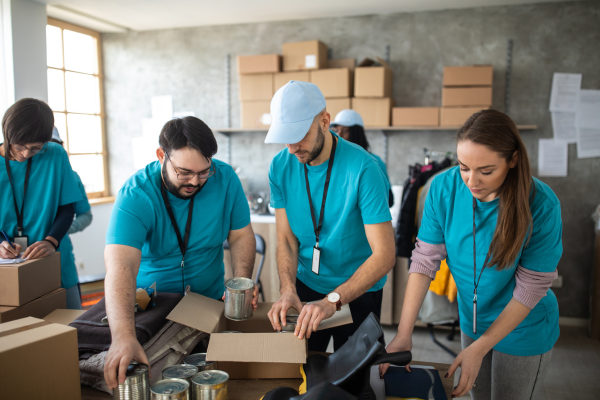 One way to motivate and reward sales representatives is to make a donation in their name to a charitable organization. This demonstrates the company's commitment to social impact and corporate responsibility, which can be beneficial in terms of market differentiation.
Why this sales incentive works: Companies can create a more personalized and impactful reward program by allowing charitable donations that align with employees' interests and values.
Show your sales team that their hard work makes a positive impact by making donations in their names!
9) Free Lunch
"A tasty way to show your appreciation for their dedication."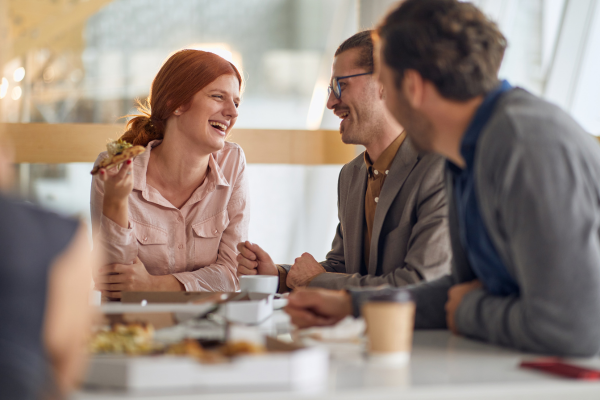 To motivate and reward sales representatives, covering a free lunch can be a straightforward and efficient approach. Free lunches encourage teamwork and cooperation among employees as they share a meal together.
Why this sales incentive works: Paying for free lunches that are customizable to suit different dietary preferences and needs is an excellent way for companies to create a flexible and inclusive reward program.
Fuel your sales team's efforts with delicious and convenient free lunches!
10) Employee Stock Options
"Help employees experience a direct reward for their efforts."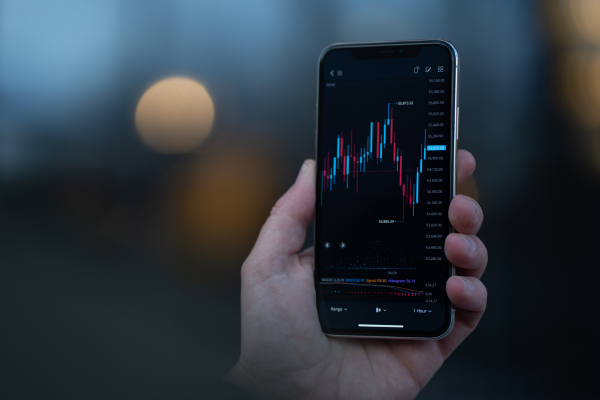 Employee stock options can serve as a useful incentive for salespersons to inspire employees to reach sales targets and become more involved with the company. Stock options give employees a personal interest in the success of the company, which strengthens their sense of responsibility and dedication to meeting long-term objectives.
Why this sales incentive works: Stock options can be an affordable way for companies to motivate employees without making immediate cash payments or harming their bottom lines. The costs incurred are dependent on the rise in stock prices over time. Nonetheless, companies must be meticulous in determining the conditions of stock options to ensure that they support the company's interests and don't have adverse financial effects. Adequate communication and education regarding the advantages and drawbacks of stock options are also crucial to help employees comprehend the possible benefits and risks involved.
Offer employees this unique and valuable sales incentive that also promotes a sense of ownership and loyalty!
11) Non-Monetary Incentives
"Leverage non-monetary incentives to foster a positive work culture."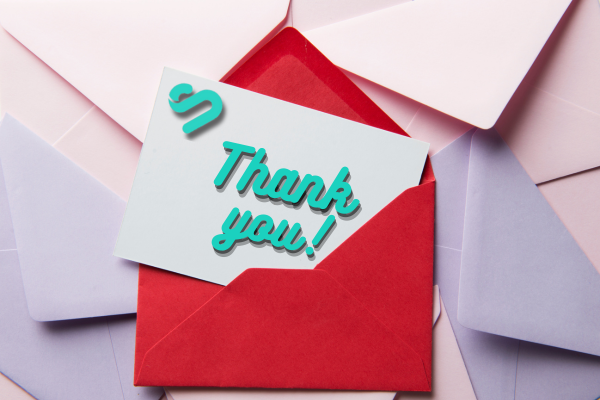 Coming up with incentives that are not based on money can contribute to creating a positive culture at work and increase employee engagement, satisfaction, and productivity.
Why this sales incentive works: It's important for companies to personalize these incentives to suit the sales team's diverse preferences and motivations. On the plus side, non-monetary incentives are more budget-friendly than monetary rewards and cash incentives. For example, you could try to implement:
📧 Email shoutouts – Sending email shoutouts is an effective way to acknowledge and express gratitude to individuals or teams for their accomplishments or notable work in a workplace.
📝 Thank you cards – One way to show appreciation for employees' hard work and dedication is by sending them thank you cards, which is a thoughtful and personal gesture.
🌱 Learning and development opportunities – Learning and development opportunities enhance sales performance and promote professional growth and job satisfaction among employees.
Energize your sales team with this creative and powerful method of recognizing their efforts!
12) Office Tech Upgrade
"Upgrade your productivity and employee satisfaction."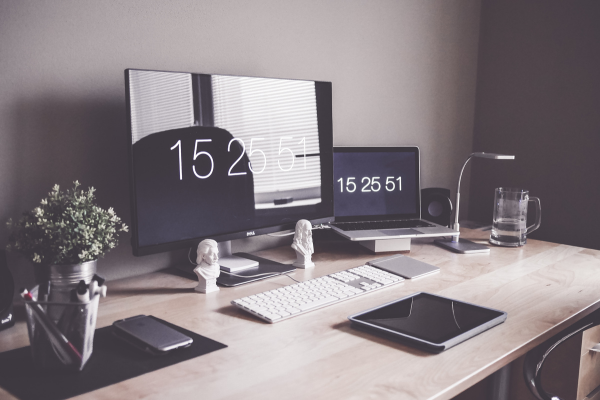 If you upgrade your office technology, your employees' efficiency in finishing their tasks will increase due to access to better tools, gadgets, software, and other applications. In addition, giving them access to the latest tools can keep top-performing employees in the company longer since it shows that you are dedicated to establishing a contemporary and inventive workplace. The technology upgrades may comprise new laptops, improved software, and advanced communication tools which assist your workers in executing their work more competently.
Why this sales incentive works: It is important for companies to offer training and support to enable employees to effectively utilize and take advantage of new technology. Even though upgrading office technology can be expensive, it can result in cost savings in the long run by minimizing downtime, making it a worthwhile investment for companies.
Increase your sales by investing in the latest office tech upgrades for your employees!
---
People Also Ask These Questions About Sales Incentives
Q: How do you use sales incentives effectively?
A: To use sales incentives effectively, it's important to align the incentives with specific, measurable sales goals and to communicate the incentives clearly and frequently to the sales team. Additionally, companies should regularly evaluate the effectiveness of their incentives and make adjustments as necessary to ensure that they continue to motivate and engage employees.
Q: Why do sales incentives motivate staff?
A: Providing staff with sales incentives can help motivate them by offering a tangible reward for meeting specific goals. This creates a sense of accomplishment and recognition for their hard work.
Q: What are some sales incentives examples?
A: Sales incentives come in many forms, such as commission-based pay, bonuses for meeting specific sales targets, stock options or equity in the company, non-monetary rewards like gift cards, sales contests with prizes like trips and cash rewards, extra vacation days or flexible work arrangements, opportunities for career advancement or professional development, access to advanced technology and tools for better job performance, and recognition programs to celebrate top performers and motivate others to excel.
Q: Are there different types of sales incentives for managers to use?
A: There are various types of sales incentives that managers and sales leaders can utilize to motivate their sales teams through every part of the sales cycle. These include monetary incentives like commission-based pay, bonuses, stock options, and compensation plans. Non-monetary incentives like recognition programs, flexible work arrangements, or extra vacation days. Career development incentives like training programs, mentorship opportunities, or leadership positions within the company, and sales contests or competitions, which can include prizes such as trips, electronics, or other rewards.
Q: How do I design effective sales incentives?
A: To design effective sales incentives, identify specific sales goals, determine the right type of incentive, communicate the incentive, create a fair and equitable program, track progress and adjust as necessary, and evaluate the effectiveness of the incentive program.
Q: What is the best way to implement sales incentives?
A: To implement sales incentives and sales rewards effectively, it is important to consider the specific needs and goals of your organization. Some general best practices to follow include setting clear and achievable goals, selecting appropriate incentives and sales compensation for sales teams, effectively communicating the program, tracking performance, and evaluating and adjusting the program as necessary.
Q: What are some common sales incentive pitfalls to avoid?
A: To ensure successful sales incentives, avoiding a few common pitfalls is essential. These include setting unclear goals, offering inappropriate rewards, implementing unfair or inequitable programs, poor communication, inconsistent or delayed payments, and solely focusing on short-term results.