You don't need to accept anything less than the best just because you're in a rush!
The key to healthy snacking is preparation. You're more likely to settle for a less-than-healthy snack if you're caught with five minutes in a grocery store and no plan.
To make sure you always have a healthy snacking plan when you need one, we've created a list of healthy on-the-go snacks that are made without genetically modified organisms (GMOs). Each healthy snack is non-GMO, non-GMO Project Verified, or made from non-GMO ingredients.
Keep reading to discover all the delicious snacks you can eat to enjoy wholesome, non-GMO goodness when you're on the go.
Want to become a better professional in just 5 minutes?
1. Love With Food Healthy Snack Subscription Boxes
Do you want healthy on the go snacks shipped to you every month?  For a limited time you can get 40% off your first Love With Food Deluxe Snack Box! Plus – for every box you purchase they'll donate a meal to a local food bank on your behalf. Get 40% OFF your first box here!
Deluxe Snack Box Unboxing Video:
2. Eat Your Coffee Peanut Butter Mocha Bar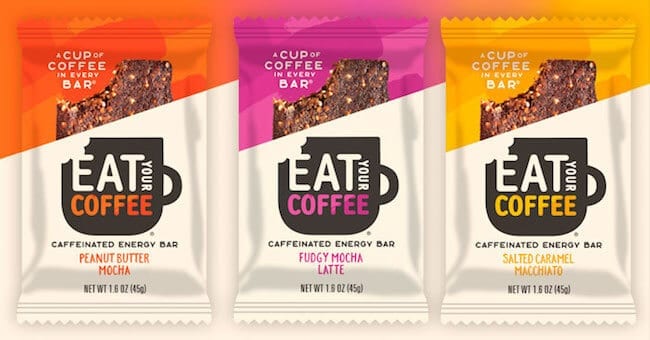 The Peanut Butter Mocha Bar helps you get your fix of caffeine along with a treasure trove of non-GMO whole foods, like peanut butter, organic dates, and gluten-free oats. Thanks to organic fair-trade coffee beans and green coffee bean extract, the bar delivers the same caffeine content as one cup of coffee, and it also gives you a few things no cup of coffee can, namely protein and fiber.
Eat one to feel totally revitalized.

3. The Gluten Free Bar – Oatmeal Raisin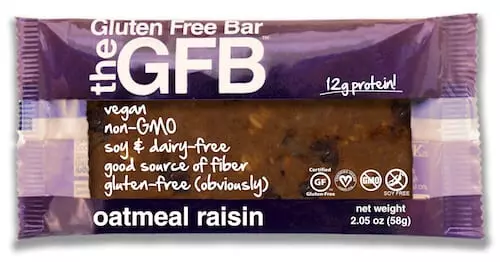 This non-GMO bar provides on-the-go snacking goodness that rivals the flavor of your favorite oatmeal raisin cookies while providing you with way more good stuff to fuel your busy life. Made without gluten, the bar delivers protein, fiber, and lots of energy from a cinnamon-spiced blend of seeds, raisins, oats, and crisped brown rice.
4. 18 Rabbits Organic Fig, Cranberry & Hazelnut Granola Bar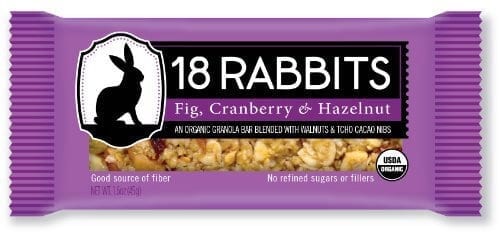 Sweet figs, tart cranberries, rich hazelnuts, and golden granola…is your mouth watering yet? This portable snack takes non-GMO granola bars into gourmet territory. The bar has no soy or dairy, and it's also USDA organic. One bite might just make you choose granola bars over cookies forever after.
5. 365 Everyday Value Pea Crisps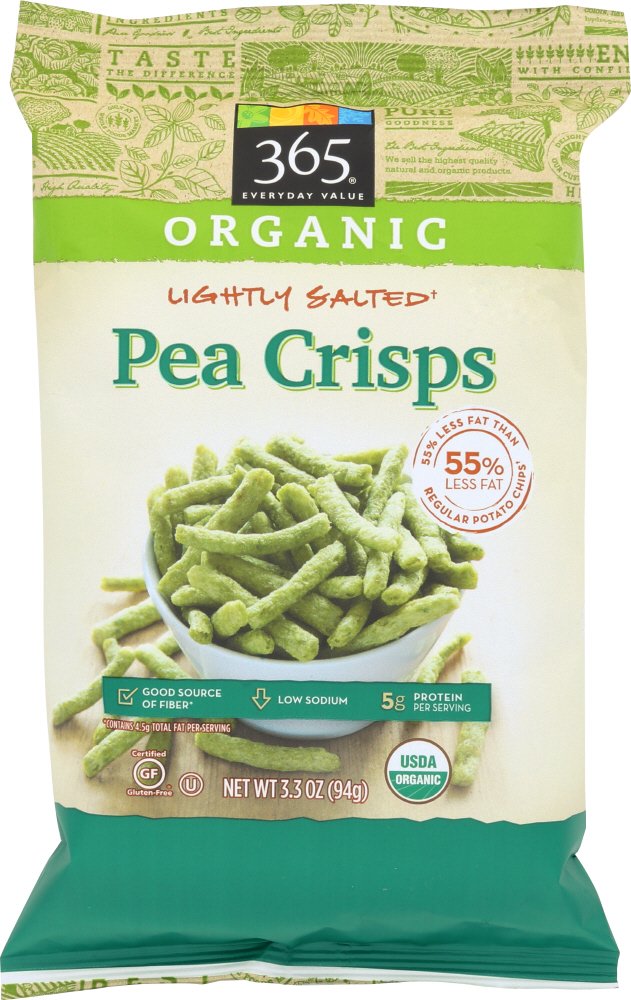 Created by 365 Everyday Value from Whole Foods, these crispy, savory, pea-packed crunchies are Certified Gluten-Free. A great alternative to potato chips, They're made from brown rice flour, green peas, and other wholesome ingredients. They're light and easy to eat, making them the perfect crunchy on-the-go snack.
6. Angie's Sea Salt Flavored Popcorn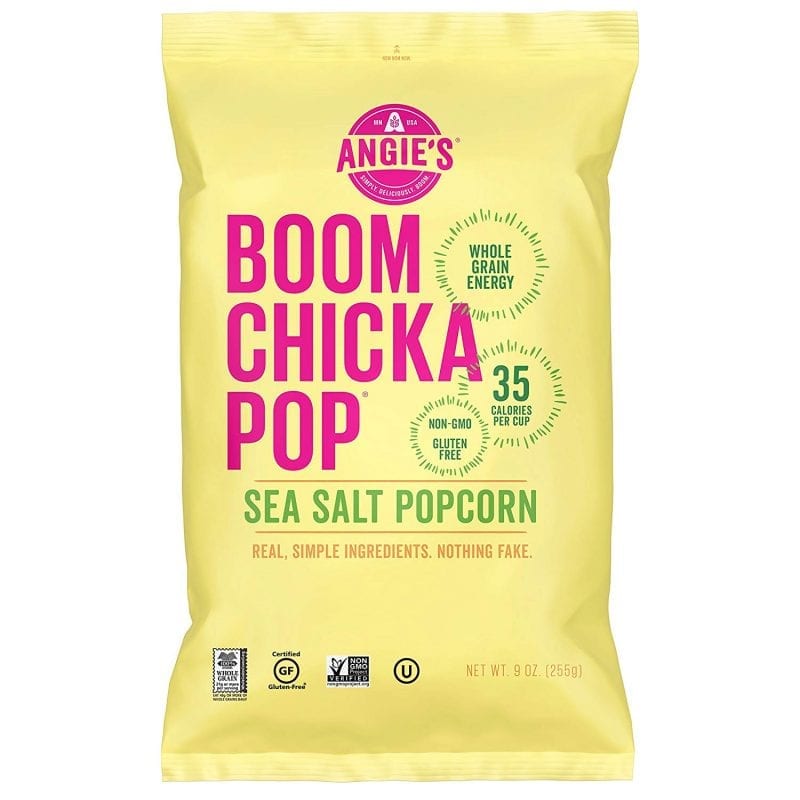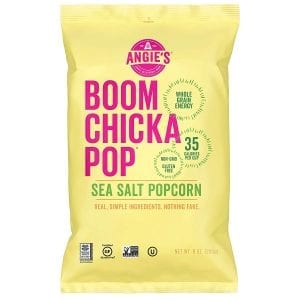 Forget the microwave, Angie's Sea Salt Popcorn adds just the right amount of salt to its pre-popped kernels and makes the perfect high-flavor popcorn for on-the-go snacking. Angie's BOOM CHICKA POP is a delicious whole-grain, non-GMO popcorn that also happens to be gluten-free and vegan.
The corn is a perfectly light way to satisfy your cravings; one serving (which is almost 3 cups of the delightful kernels) has just 140 calories.
7. Beanitos Honey Chipotle Barbecue White Bean Chips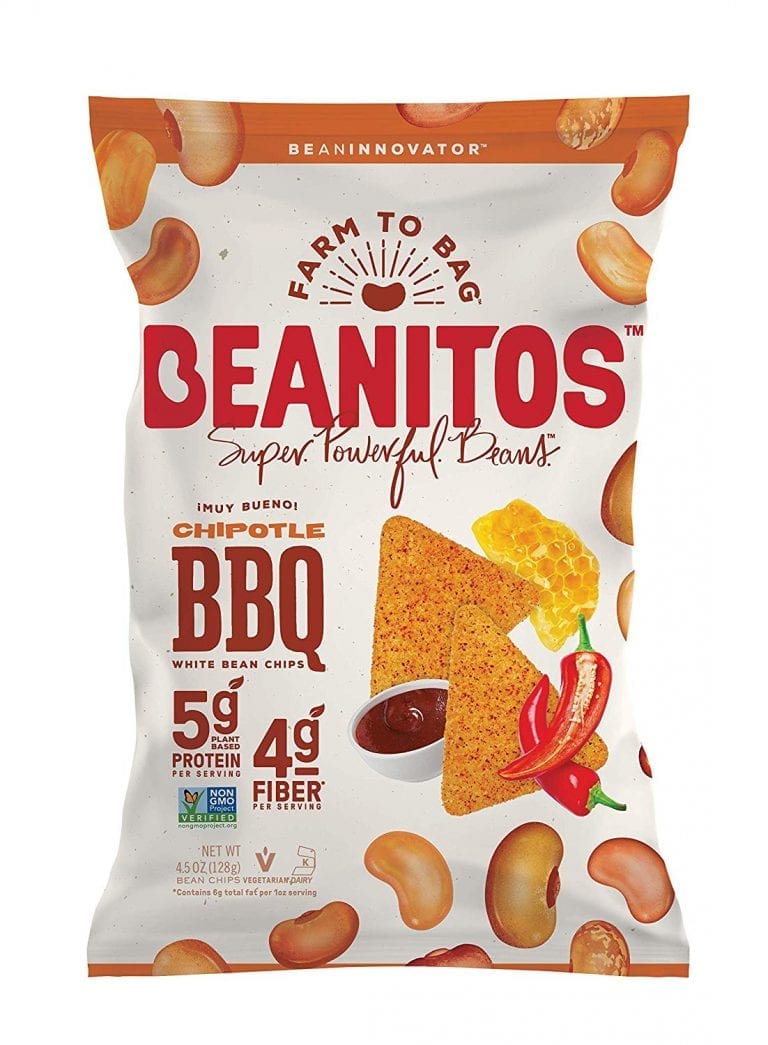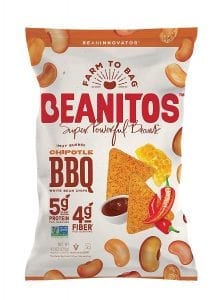 When good-for-you beans are packed into a flavorful chip, you've got a take-anywhere snack that gives you big flavor and plenty of sustenance for whatever the day throws at you. With 4 grams of fiber and 4 grams of protein, these non-GMO Project Verified bean chips will keep you full for hours.
8. Sunrich Naturals Sunflower Kernels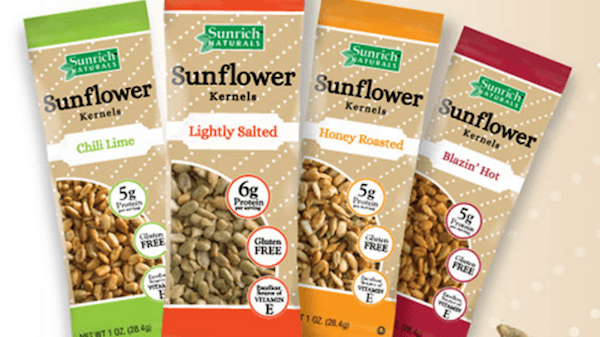 Non-GMO sunflower seeds make a simple, easy-to-pack snack you can feel good about eating, and Sunrich Naturals has a dedication to goodness you can taste in every pouch of their tasty roasted sunflower seeds. Available in several sweet and savory flavors, the sunflower seeds have plenty of protein, folate, and vitamin E.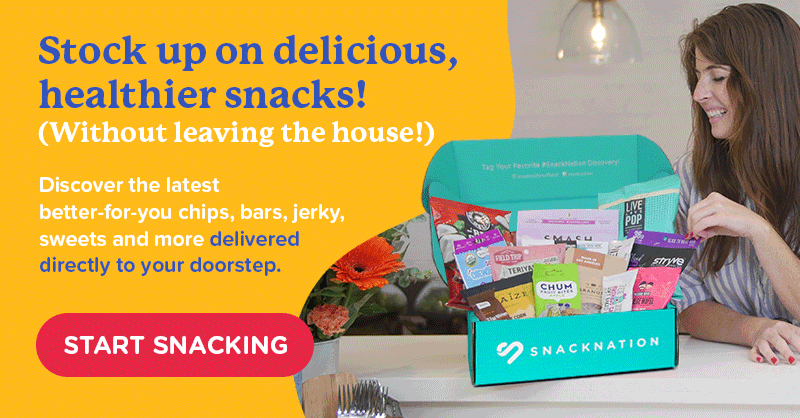 9. Kettle Pipcorn Mini Popcorn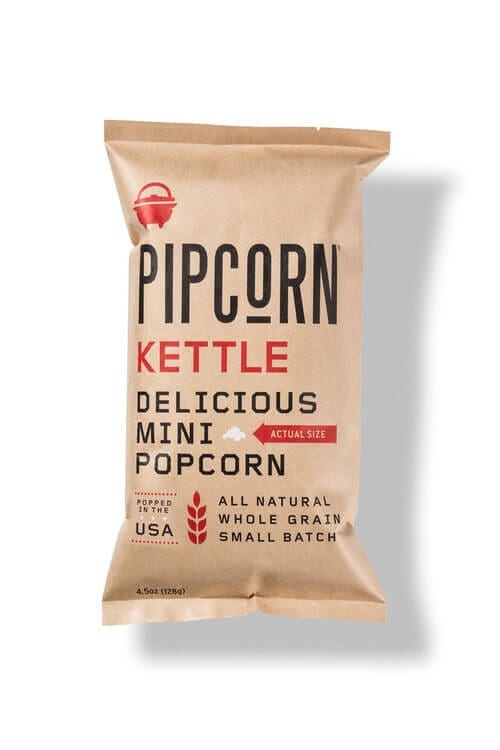 If you thought snacks couldn't get much lighter and daintier than popcorn, then meet Pipcorn Mini Popcorn. The little gems are made from small corn kernels with soft hulls that are easy on both your mouth and your digestive system. Popped with a touch of sugar, the mini kernels create a light snack with a sweet, yet salty, flavor.
Perfect for on-the-go schedules, these little kernels travel well anywhere.
9. Pure Organic Strawberry Apple Fruit Strips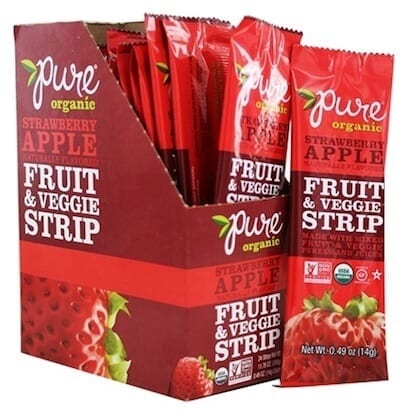 These amazing fruit strips weigh next to nothing and take up next to no space, so you can toss a bunch in your bag without weighing yourself down. The strips are fast and easy to eat; pop one while you're rushing down the hall to your next meeting. Packed with fruit and vegetable goodness, the strips will give you plenty of energy to do anything you need to do.
10. GoMacro Protein Pleasure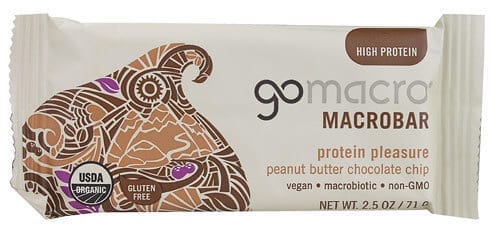 Chocolate, peanut butter, and protein combine to give you exactly what GoMacro's bar claims: pure protein pleasure. Fair-trade chocolate chips, pea protein, and lots of other good stuff combine to make a clean and energizing bar you can snack on when you need a quick pick-me-up that also happens to be vegan, soy-free, and non-GMO.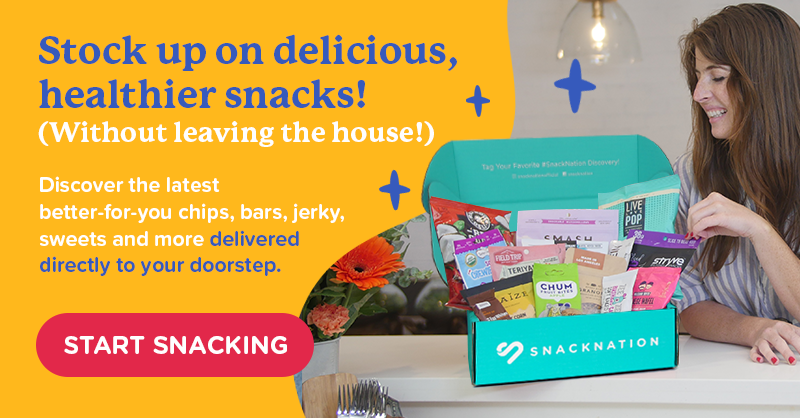 11. Keep Healthy Fruitkies Mango Almond Bar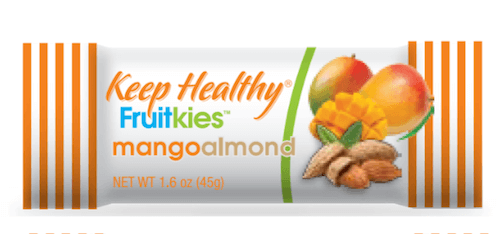 The sweet mangos and protein-packed almonds in this bar make a surprising and delicious combination that will energize you before you hit the gym, the office…or even happy hour. Made with minimal ingredients, the vegan, non-GMO bars have only 193 calories.
12. Ocean's Halo Korean BBQ Seaweed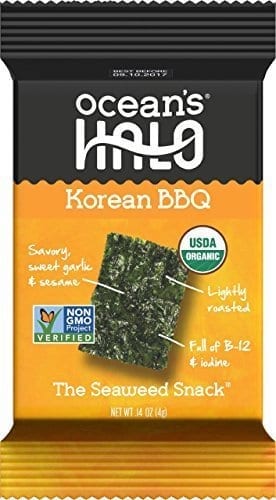 Let's face it: You can't pack up your favorite Korean BBQ for a mid-meal snack. But you can bring these super-light, mineral-rich Korean BBQ Seaweed snacks pretty much anywhere you go. The crispy seaweed sheets deliver a flavorful, yet calorie-minimal, snack.
One serving has only 20 calories! Keep these snacks on hand so you can satisfy your flavor cravings and power through your day.
13. Barnana Banana Bites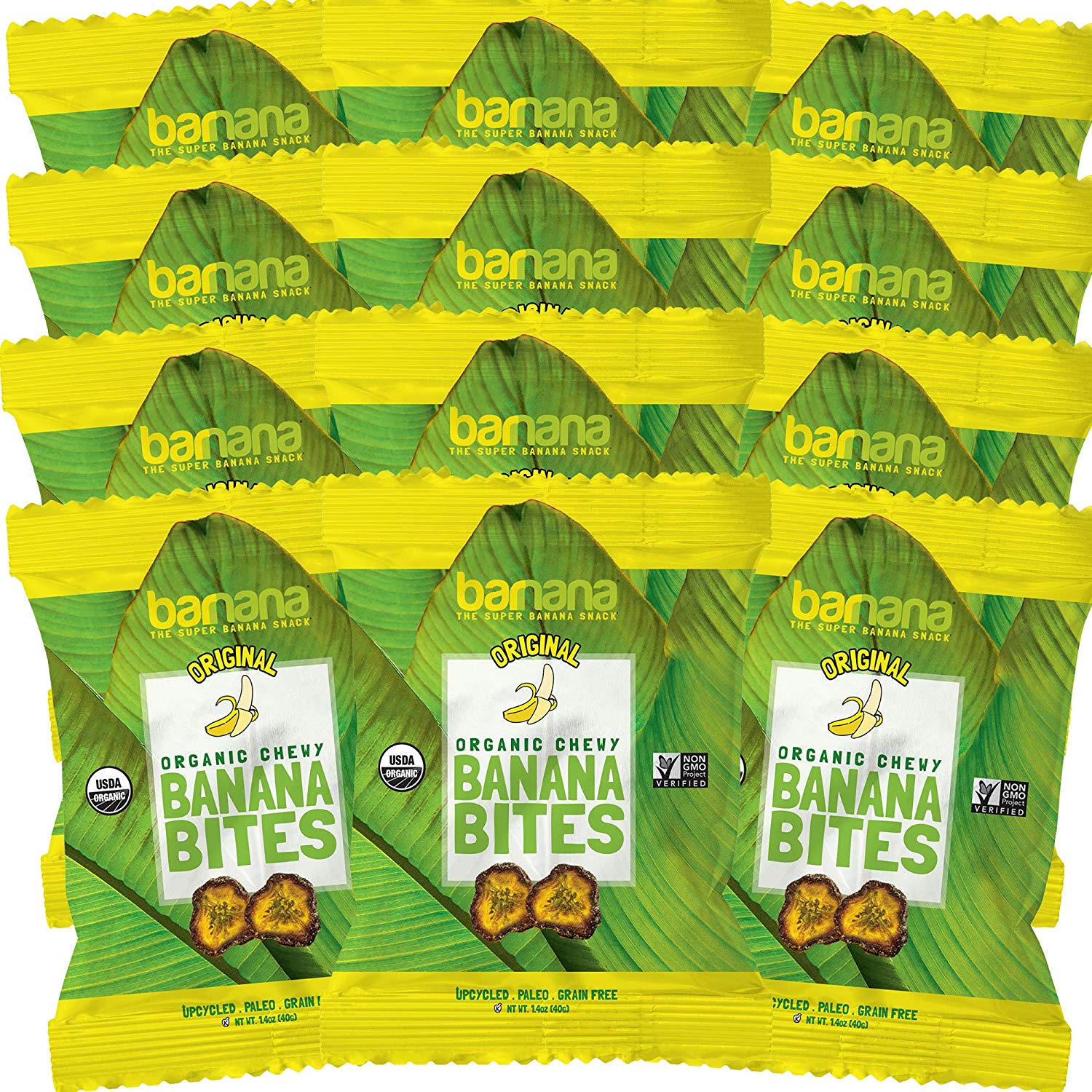 These healthy, chewy banana bites will make you feel like you're frolicking on a tropical island. The non-GMO treats are loaded with beneficial potassium, and they're made with only one ingredients: organic bananas.
The perfectly sized bites are naturally gluten-free, and eating them will leave you feeling refreshed instead of overly full. They make a perfect on-the-go snack or light and easy dessert.
14. Mrs. Thinsters Chocolate Chip Cookie Thins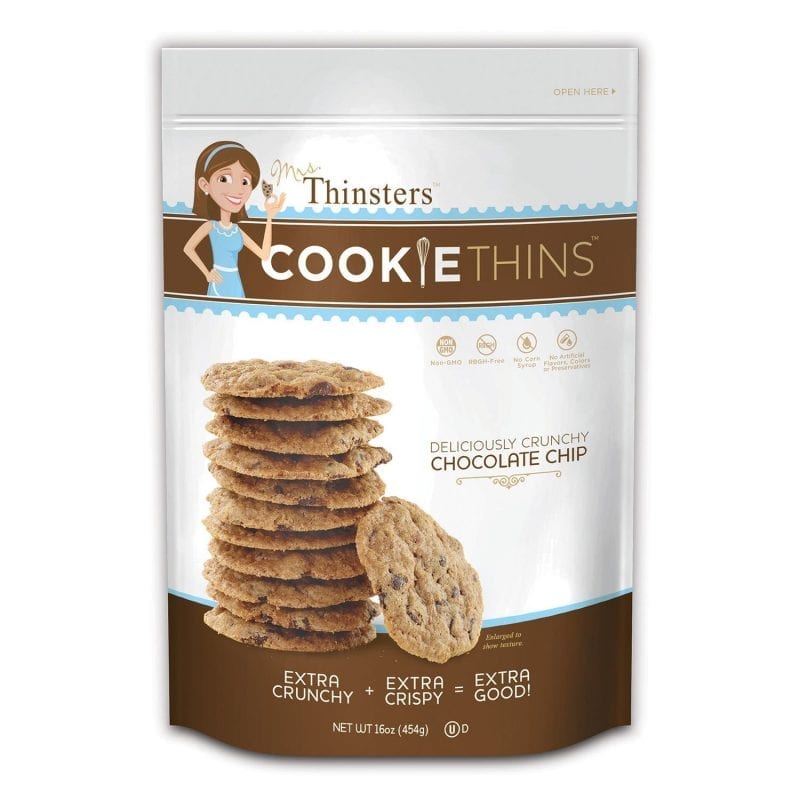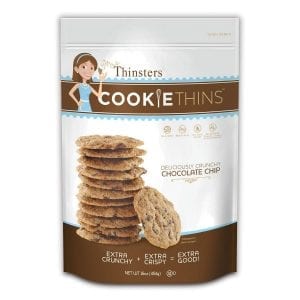 If you've just gotta have a cookie, then make it one of these better-for-you cookie thins. Mrs. Thinster packs all the sweet sweet goodness of homemade cookies into one thin little package that won't weigh you down. The non-GMO thins don't have artificial ingredients or corn syrup. Eat five cookies and only use up 130 calories.
15. Nature's Bandits Mango Apple Fruit Stix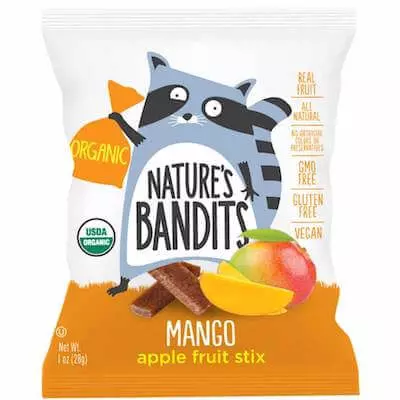 These amazing fruit sticks have everything you could ask for in a healthy, portable snack. They're low in calories, made from real fruit, and fast and easy to eat for quick wholesome energy.
There's no weird ingredients or added sugar in these Mango Apple Fruit Stix, and they're better than any gummy bears you thought were the best snacks ever when you were a kid.
16. Quinn Honey Pretzel Sticks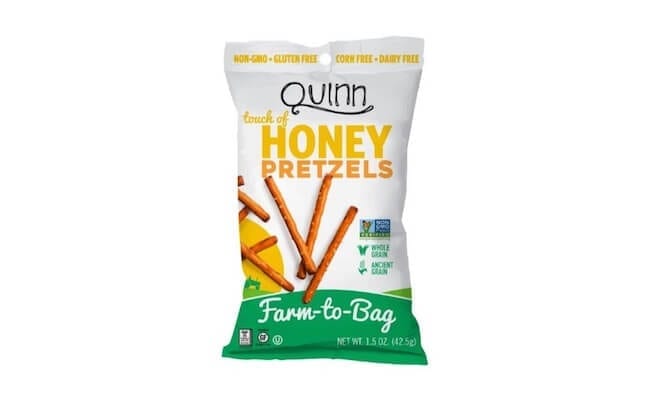 Quinn specializes in making gluten-free pretzels that are extraordinarily delicious. They make their pretzel sticks with non-GMO ancient whole grains instead of processed wheat, and they also reject modified corn starch, soy lecithin, dextrose, yeast extract, corn, dairy, and soy. With all that taken out, you're left with a clean pretzel stick that makes the perfect anytime snack.
17. You Love Veggies Spinach and Kale Leather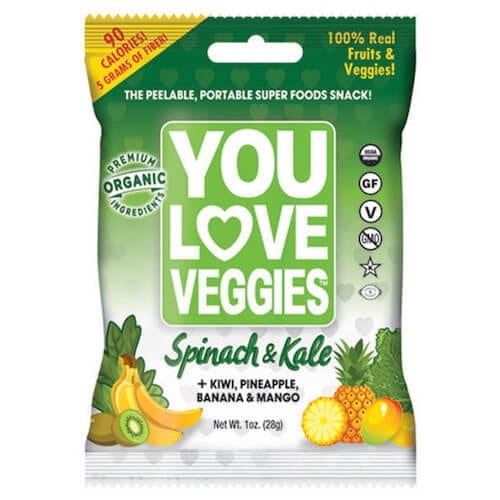 We've tried our fair share of fruit leather, and we're so excited veggie leathers are now popping up. This green leather packs the tasty goodness of your favorite greens into a strip you can snack on while you're walking down the street. Spinach and kale flavors are mixed with mango, apple, and pineapple for a bit of sweetness.
18. Bobo's Original Bites
No matter what part of your day you need energy for, Bobo's will come through with clean oat-based snacks that are non-GMO Project Verified. The gluten-free snacks have a lightly sweet and buttery flavor that's equal parts comforting and energizing.
19. Bearded Brothers Organic Radical Raspberry Lemon Energy Bar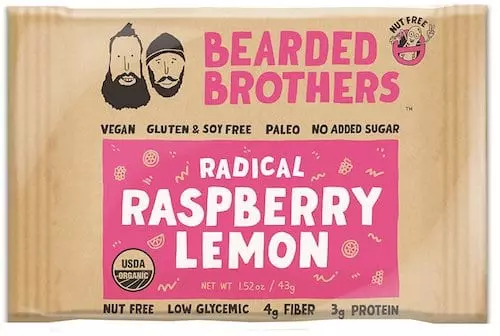 Bearded Brothers had a radical idea: Make an energy bar without nuts. You will not miss the nuts in the low-glycemic Organic Radical Raspberry Lemon Energy Bar. Sunflower-seed butter, hemp seeds, and chia seeds stand in for the usually nutty suspects, and organic figs, dates, and raspberries round out a rich array of delightful fruit flavors.
20. Crunchies Freeze Dried Beets
Crunchies has finally given us an easy and mess-free way to snack on beets. The snack makers freeze dry nutrient-rich beets to preserve all the good stuff. Then they seal the veggies into convenient packages that let us bring healthy beets into our gym bags, offices, and conference rooms.
Crunchies adds nothing to their beets in the snack-making process, so you know you're getting only the good stuff beets have to offer and nothing unexpected.
21. Edward & Sons Exotic Purple Rice Toast

These purple rice squares are like a regular cracker's exotic, healthier, and more interesting cousin. Made from flavorful purple rice flour and black sesame seeds, these tasty squares are gluten-free and non-GMO Project Verified. Snack on them alone or with your favorite cracker toppings.
22. Rise Sunflower Cinnamon Protein Bars
You could have a cinnamon roll…or you could have this way-healthier protein bar made of sunflower butter, coconut nectar, pea protein, organic vanilla extract, and of course, cinnamon! The non-GMO bars have no added sugars, artificial sweeteners, or sugar alcohols—just pure whole-food goodness.
One bar will give you 15 grams of protein, and it might just improve your day.
23. Justin's Classic Peanut Butter + Banana Chips Snack Pack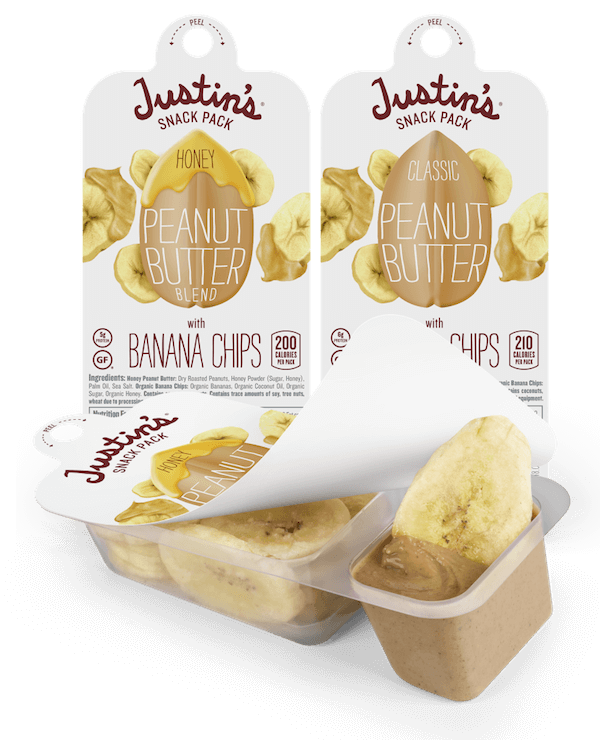 Bananas and peanut butter make the perfect snack. Unfortunately, it's a sticky snack that's hard to eat when you're on the go. Don't worry—you can still enjoy your favorite healthy snacking combination with Justin's Classic Peanut Butter + Banana Chips Snack Pack.
The convenient pack includes dippable banana chips and a perfect portion of Justin's Classic Peanut Butter.
24. Nature's Bakery Gluten-Free Fig Bar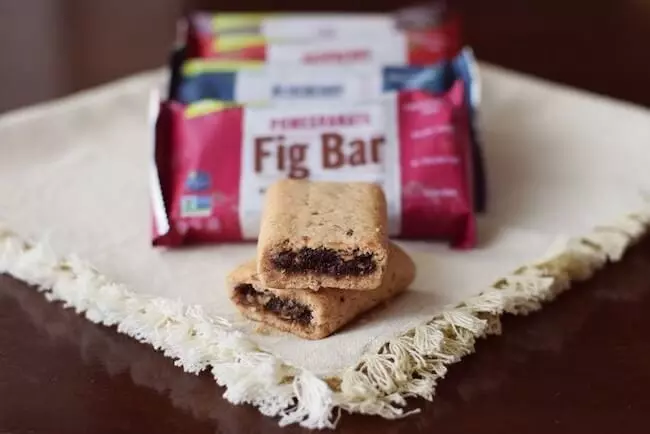 Don't be fooled by this healthy bar's cookie-like flavor; it's way better for you than your average cookie! One serving has only 100 calories, which all come from real foods, like flax seeds, rolled oats, and fig paste. The bars have no artificial colors or flavors, and they're individually wrapped for your on-the-go snacking convenience.
22. Navitas Naturals Cacao Goji Power Snack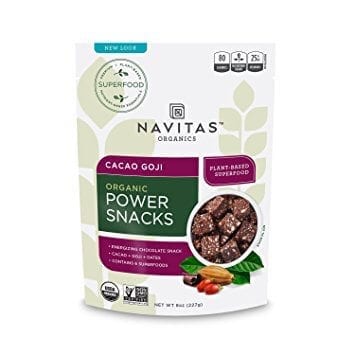 These handy bite-sized squares are made from date paste, the Navitas Superfood Blend with goji powder, and lots of other feel-good ingredients. The pairing of cacao and goji berries makes a uniquely energizing combination. Eat the snacks right out of the bag for a healthy boost of energy.
23. REDD Salted Caramel Superfood Energy Bar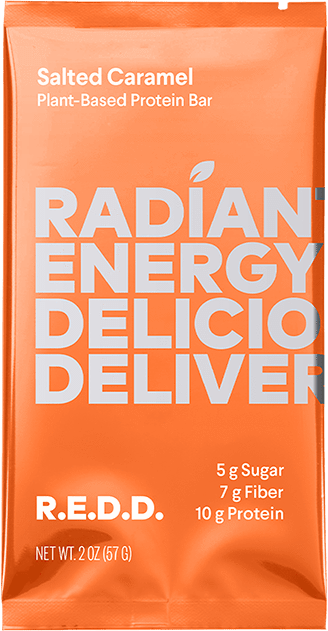 We're used to seeing "salted caramel" on decadent desserts, so we were thrilled to find Redd's was making a healthy Salted Caramel Superfood Energy Bar. This bar has too many good things to list. Highlights include maca extract, quinoa, pumpkin seed protein, and chia seeds.
The bar has 10 grams of protein, plus lots of calcium, iron, vitamin D, vitamin C, zinc, selenium…again, too many good things to list. Keep this bar in your bag or in your car and reach for it when a pint of salted caramel gelato is staring you in the face.
24. Purely Elizabeth Original Ancient Grain Granola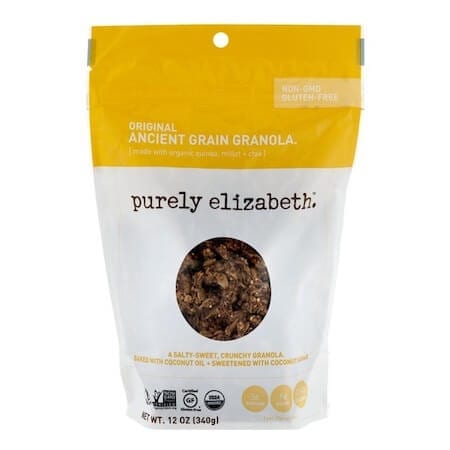 On-the-go snacking doesn't get much better than it does with Purely Elizabeth Original Ancient Grain Granola. The just-sweet-enough granola is baked into convenient, bite-sized clusters that are perfect for portable snacking. The non-GMO Project Verified granola is free of refined white sugar and gluten.
We love how every granola is a little bit different, and this one creates a one-of-a-kind flavor sensation thanks to coconut oil, millet, puffed amaranth, oats, and more.
25. Mediterra Savory Bar With Black Olives and Walnuts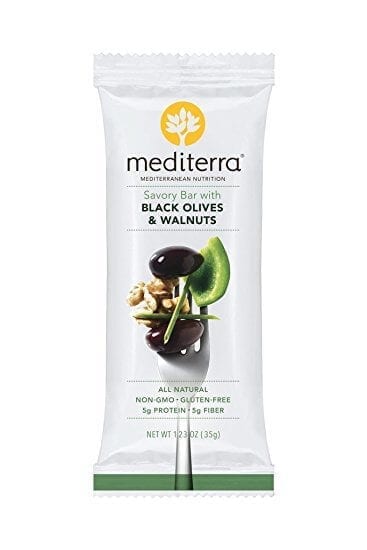 It can be hard to find a portable snack bar without lots of sugar, whether it's naturally occurring or added. If you're trying to restrict your sugar, then savory snack bars might just save your snacking life.
Mediterra's Savory Bar With Black Olives and Walnuts delivers the protein, fiber, and vitamins you want in a granola bar in a savory package with minimal sugar. Snack on one any time you need a salty fix.
What's your favorite convenient snack? Let us know in the comment section below!
(PS – Don't miss out on 40% OFF your first Deluxe Box  of delicious & healthy snacks!)
Additional Resources: