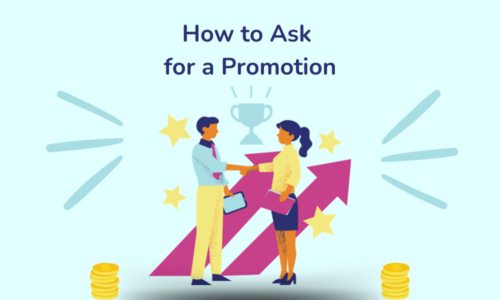 You've put in the work, excelled in your current role, and feel strongly that you're ready to take your career to the next level.
However, the prospect of applying for a promotion makes you feel anxious and uncertain about where to begin.
Asking for a promotion, especially as a woman, can be intimidating, but it doesn't have to be. The key to asking for a promotion at work is having confidence in yourself, and your skills, and being able to clearly articulate your worth.
Our Recommended Resource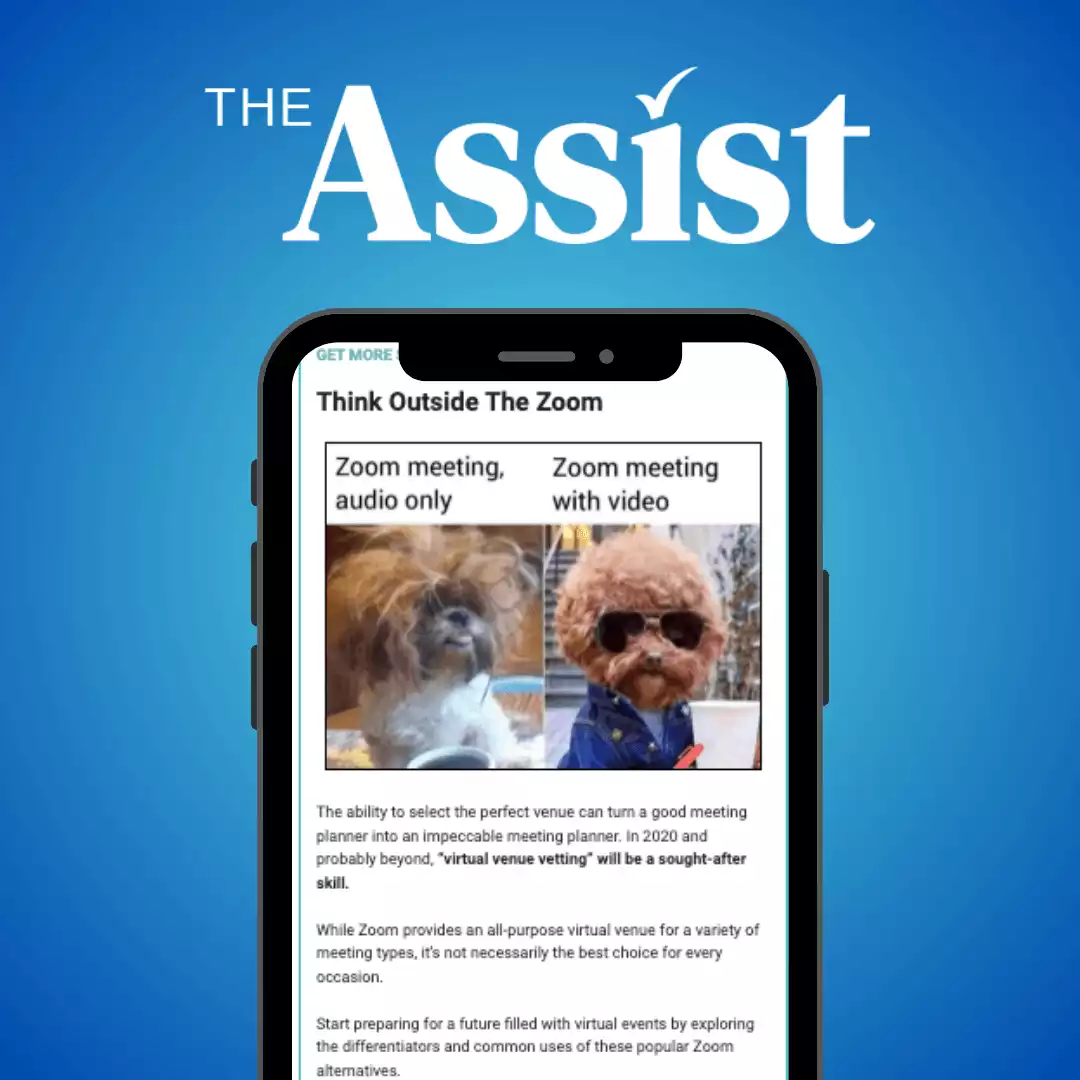 Level Up Your Career In 5 Minutes
The Assist is a free, enjoyable weekly email offering actionable tips for leveling up in your career and boosting your self-confidence at work. It's like that reliable friend you turn to for work and life advice, sending advice 4x a week to hardworking, female professionals like yourself.
❤️ Why we love this community:
4x weekly boost of confidence to ask for what you want at work.
Discover valuable resources to grow your leadership skills.
Enhance professional growth through actionable advice.
👉 Join 40,658+ Professionals For Free Today!
In McKinsey & Company and Lean In's Women in the Workplace 2022 Report, they found that for every 100 men promoted from entry-level to manager positions, only 87 women are promoted, and 82 women of color are promoted. This can lead to a disparity of women in leadership roles over time.
While many factors contribute to this disparity, generally women at work will often wait to be recognized and promoted instead of asking or applying for a promotion themselves. If you've been on the fence about asking for a well-deserved promotion, consider this the push you need to speak up and take that leap.
Keep reading for useful tips and strategies about how to ask for a promotion and land your dream job!
Want to become a better professional in just 5 minutes?
Page Contents (Click To Jump)
Understanding the Importance of Moving Up at Work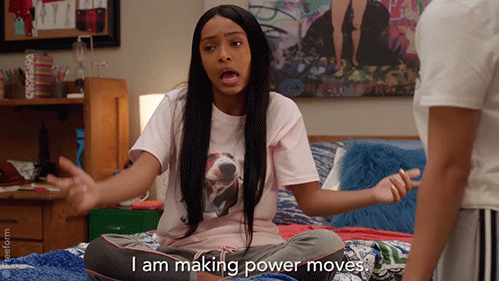 Naturally, some individuals are more focused on upward mobility than others, but moving up at work is a crucial component of any employee's professional development.
A common piece of career advice for women is to prioritize and advocate for yourself in the workplace. This particularly applies to moving up the leadership ladder. Staying in the same role for too long not only stunts your overall growth, but inhibits you from taking the next step in your career.
Moving up at work provides you with new learning opportunities such as building additional skill sets, becoming a people manager, and thinking more creatively as a leader. Just like anything in life, doing the same thing for too long can get boring because there's no challenge involved.
By moving up at work, you're able to consistently take on new challenges and craft the kind of work culture you're proud to be a part of. As you take on additional responsibilities, it can be hard to maintain a healthy work-life balance, but learning how to juggle the two will benefit you as your career blossoms.
Knowing Your Worth
Before heading into any type of promotion conversation, you must confidently know your worth and be able to clearly communicate the value you bring to the open position and the company overall. While this may sound like a no-brainer, it can be quite challenging to pinpoint and convey your worth through the lens of deserving a promotion. But there are a few best practices to keep in mind when having these conversations.
⭐️ Motivation from The Assist: "Knowing your worth means understanding that your self-worth is a reflection of the value you bring to the world, not your net worth." – Lisa Messenger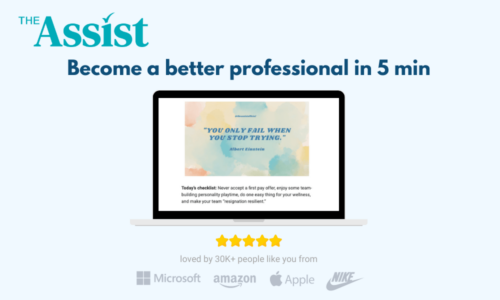 🤔 Assessing Your Current Position
First, you want to take some time to assess your current position. Some questions you may ask yourself include:
What are the main responsibilities of my current role?
Are there still areas in which I need to grow in my current role? Or am I ready to take on new responsibilities and challenges?
Do I have the skills and experience needed to excel in my next role?
🏅 Achievements and Contributions
The next aspect you want to consider is your achievements and contributions thus far. By outlining your wins in the workplace, you're arming yourself with the information needed to highlight your worth during promotion conversations. Some examples include:
Consistently meeting or exceeding your annual goals
Contributing to company DEI efforts
Completing projects that increase company revenue or improve business operations
Obtaining certifications or completing training courses
🤗 Skills and Capabilities
Last, but certainly not least, an important part of knowing your worth is acknowledging your skills and capabilities. These can be both hard skills and soft skills you've learned in your current role or in past positions. Some examples include:
Confident presenter who excels in public speaking.
Proficiency in Microsoft Excel and PowerPoint.
Strong project management experience.
An effective collaborator who can lead a team to success.
Top sales executive with extensive Salesforce platform experience.
Understanding the Role and Its Requirements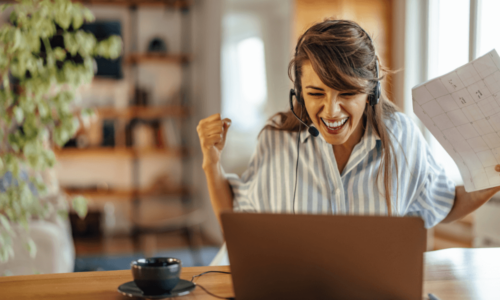 Before you apply for any promotion or open position, it's important you research exactly what the role consists of, the requirements needed to obtain the role, and what the hiring managers are looking for in their top candidates. Some companies have internal-facing job listings that outline the core competencies needed for an open role.
To start, you should review both the internal and external-facing job descriptions for the role to ensure you fully understand the requirements and whether or not you feel you'd be a great fit.
Additionally, take advantage of the fact that you're currently an employee at the company and not an external candidate. Discuss your interest in the role with your manager, human resources, and the hiring manager to get some insights into what it takes to be considered for the role. Perhaps you have a colleague who has applied for a similar position. Chat with them and see if they have any guidance to share. Gaining insights internally can give you a more holistic picture of the role compared to just reading the role description, salary expectations, and requirements. If you're going to apply for an open role, fully understanding the role and its requirements is a vital first step.
Planning the Conversation
⏰ Timing and Location
When it comes to planning a conversation with decision-makers about promotion opportunities, you want to consider the timing and location for that discussion.
Is this the right time to have this conversation? For example, perhaps your company is experiencing some financial challenges, and promotions are temporarily suspended. Or perhaps your manager is underwater dealing with a tight deadline. Consider factors such as these when planning the right time to ask for a promotion.
👍 A good rule of thumb is to approach these conversations during performance reviews or if a particular role opens up that you're interested in. You obviously don't want to wait for a mid-year or year-end performance review if there is an open role available or if you feel strongly about making a change.
In addition to timing, you also want to consider the location for these conversations. It's obviously nice to have promotion conversations in person, but that's not always possible, especially with the rise of remote work. If you do have the conversation in person, you should ensure that you're in a quiet place where both you and your manager can focus on the conversation at hand undisturbed. If you work from home and will be on a video call, avoid taking the call in a public setting and instead opt for a quiet room at home or in a coworking location.
🔎 Research and Gathering Your Evidence
Another key step in planning a conversation about being promoted is to do your research and gather relevant evidence and metrics. Research internally to ensure you know the ins and outs of the role you're looking to obtain including the core responsibilities and requirements.
Once you understand those requirements, gather evidence showing how you meet each of those points. For example, if a job requires a proven track record of meeting sales goals, be prepared to share past examples of when you consistently met or exceeded your sales goals.
Instead of only researching internally about the open role, expand your search externally as well! What are other companies paying candidates for similar roles? Does the job title match common responsibilities for that position in the broader marketplace? Are the skills required for the role reasonable and match the compensation offer? A great way to research some of these questions and more is by exploring LinkedIn, Indeed, and Glassdoor, visiting company comparison sites, researching the payscale, and chatting with friends, family, and colleagues.
✅ Deciding on Approach
Another factor to consider when planning a conversation around promotions is to decide on your approach.
Will you take a direct approach relying on facts and figures or will you take a more soft approach appealing to the value you bring to the workplace culture? There are quite a few factors that may affect how you approach the conversation. Is this the first time you're discussing the topic with your manager or have you previously discussed promotion opportunities? Is your manager supportive of your interest in upward mobility or do you anticipate resistance?
Depending on your answers to questions like these you may want to gear your approach accordingly. If possible, try not to pigeonhole yourself into one style and instead employ a blended approach depending on how the conversation flows.
📌 Setting Goals
Prior to entering into your promotion discussion, take a step back and set goals for what a successful conversation looks like.
The goal could be as simple as making it through the conversation and hitting all the points on your talk track. Another example could be gaining your manager's agreement and support of you pursuing the desired role. Some other goals include coming out of the meeting with clear next steps and gaining helpful feedback from your manager regarding how to obtain the promotion you're seeking.
It's also important to set realistic goals and level-set your expectations heading into these conversations. It's very likely that this initial conversation is the beginning of many on your path to promotion, so don't be disappointed if you don't leave this meeting with a resounding, confirmed yes.
👀 Seeking Advice
Don't feel as if you have to prepare for important conversations like these by yourself. Ask for advice from your friends, family, and mentors. Every employee has a career advancement check-in with their manager at some point in their professional career. Dip into this pool of experience and knowledge to gain some valuable insights that will help ensure your growth conversation goes smoothly.
In addition to seeking the advice of those around you, consider subscribing to a few of the best email newsletters for women, like The Assist! They deliver tips and advice for professional growth directly to your email inbox. You also gain access to an awesome community of like-minded professionals for additional advice and guidance.
🗣️ Practicing Your Pitch
Practice makes perfect! Once you have your pitch outlined, it's important to practice that pitch out loud in order to get more comfortable with your delivery.
Don't try to memorize your complete pitch word for word, but instead familiarize yourself with the key bullet points you want to cover. This will ensure your presentation of the pitch doesn't feel too stuffy and that you can easily pivot based on the natural flow of the conversation.
Consider asking a colleague, friend, or family member to play the role of your manager in a mock conversation exercise. This will help you get even more comfortable with your presentation points and help you prep answers for questions your manager may ask.
Lastly, before heading into the conversation with your manager, pick out a handful of positive affirmations to recite. Positive affirmations can give you the extra boost of confidence needed to walk into your promotion conversations ready to shine!
How to Ask for a Promotion as a Woman at Work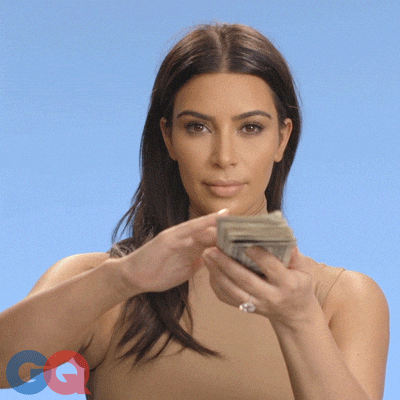 1. First Impressions
We've all heard the expression 'Dress for the job you want, not the job you have.' Of course, wearing a nice outfit when asking for a promotion doesn't guarantee the conversation will go well. However, dressing professionally is important when heading into a conversation about promotion opportunities. It shows that you're taking this conversation seriously and are invested in your career path at the company.
Another key factor when it comes to making a good first impression is ensuring you're focused and taking the call from a quiet place without any distractions. If you're constantly being interrupted or arriving late to the meeting, that will take away from all of the amazing points you raise during the conversation.
You also want to begin the conversation with confidence and a clear agenda on what you'd like to discuss. This will show your manager that you've taken the time to thoughtfully prepare for the meeting and align upfront on goals for the conversation.
2. Delivering the Message
When asking for a promotion at work, the message itself & how you're delivering it are the most critical components for a successful conversation. We've covered some of the important steps in planning the conversation including doing your research on the role, gathering evidence, and seeking the advice of others.
In addition to these steps, outline the key talking points of your message along with supporting facts, skills, or anecdotes. Be sure your message is cohesive and concise while also touching on all necessary topics. Within your key points, you should highlight your skills, competencies, and accomplishments, particularly those that align with the core responsibilities and requirements of the new position.
When asking for a promotion, you also want to be cognizant of how you're delivering the message. It's important to be confident and firm, but you also want to be receptive to constructive feedback. Asking for a promotion can be stressful and nerve-wracking, but it's imperative to stay calm and focused when delivering your message.
3. Fielding Objections
No matter how great your first impression and pitch presentation goes, you should always be prepared to field objections and questions that will inevitably arise.
It's impossible to foresee every possible objection ahead of time, but you can brainstorm a handful of questions that you believe will surface. Perhaps your manager wants to hear more details on your previous experience particularly as it relates to the skills necessary for the new role. Maybe this new role comes with a significant increase in responsibilities and your manager is concerned about your ability to manage the workload. Or perhaps this new role involves people management of direct reports and your manager flags that you don't have experience managing a team.
Preparing to answer common objections and concerns like the above will ensure that you have thoughtful and quick responses ready.
Post-Promotion Strategies
🔄 Following-up Post-Discussion
After speaking to your manager about potential opportunities for promotion, you want to be sure to send them a follow-up note thanking them for their time and outlining any immediate next steps. Checking in post-discussion further highlights your interest in continuing the conversation and (hopefully) finalizing the details of your promotion.
If there are any action items that either you or your manager need to take stemming from your initial chat, be sure to outline those action items and the proposed timeline so you're both on the same page.
🤝 Handling Different Outcomes
After completing follow-up items and discussions, the moment has finally arrived! You receive word from your manager that you got the promotion you wanted or that unfortunately, it's not the right time or fit for a promotion. Let's explore some ways to handle each of these scenarios.
So you got the job – Yay! But, now what? Take the opportunity to properly celebrate your job promotion. This is a huge accomplishment and an important career milestone that deserves to be acknowledged and celebrated! Consider splurging and buying yourself a hard-earned promotion gift, or just plan a nice dinner with family and friends to commemorate the moment.
If you receive the not-so-great news that you didn't get promoted, it can be easy to feel defeated or like you've somehow failed. It's important not to be too hard on yourself as there are many factors out of your control that go into whether or not you are promoted. Don't let this setback get you down or hold you back from being your best self both in and out of the workplace. Consider practicing some self-care ideas like meditation or journaling to keep your spirits and head held high.
⭐️ Maintaining Performance
After being promoted, it's important to maintain high performance levels even with the newly added or increased responsibilities. No matter how long you've been at a company, taking on a new role always comes with a learning curve, so don't expect to know everything right off the bat.
As you onboard to your new job, don't be afraid to ask questions or be inquisitive. Take stock of your key priorities and responsibilities so that you're ready to hit the ground running and continue to be a strong performer in the workplace. If you're feeling a bit overwhelmed at first, that's completely okay and normal. Try finding a handful of motivational quotes for employees that get you fired up to conquer the workday!
🏆 Continuous Professional Development
Last, but certainly not least, after receiving a promotion, it's important to adopt a mindset of continuous professional development. There's always room for growth and learning regardless of what stage of your career you're in.
To help you on this journey, consider reading a couple of leadership books for women or listening to podcasts for women. There are some amazing resources out there to help support you on your path to becoming a powerful female leader in the workplace.
Another amazing resource for professional development is The Assist newsletter. You'll receive helpful tips and articles directly to your inbox each day inspiring you along your career development journey!
Join the Working Women Reddit Community

Joining a Reddit community for working women as a female professional can be an immensely rewarding and beneficial experience.
These communities offer a supportive and inclusive space where women can connect with like-minded individuals facing similar challenges and opportunities in the workplace. By being a part of such a community, you gain access to a wealth of knowledge, advice, and insights that can help you navigate your career more effectively.
Whether it's discussing negotiation strategies, sharing experiences about work-life balance, seeking mentorship, or simply finding a place to vent frustrations, these communities provide a sense of belonging and empowerment. They foster a strong network of individuals who can inspire, motivate, and guide you in your professional journey.
In essence, joining a Reddit community for working women is not just about finding answers; it's about building a support system that can profoundly impact your career growth and personal development.
People Also Ask These Questions About How to Ask for a Promotion as a Woman
Q: What is the best strategy to approach a promotion discussion?
A: The best strategy to approach a promotion discussion is knowing your worth, understanding the open role and its requirements, and thoughtfully planning your discussion points.
Q: How can I demonstrate my value and accomplishments when asking for a promotion?
A: You can demonstrate your value and accomplishments when asking for a promotion by outlining your skills, competencies, and contributions thus far in your career. Highlight the skills and accomplishments that are most relevant to the core responsibilities of the open role that you're applying for.
Q: What is the ideal timing to bring up a promotion conversation?
A: Typically, the ideal timing to bring up a promotion conversation is either during your mid-year or annual performance review or when a role you're interested in becomes available.
Q: What are some clear and concise ways to express my promotion request?
A: Some clear and concise ways to express your promotion request include sending an email requesting time to discuss your career pathing opportunities. Within that email, you can include career goals & key focuses for the discussion along with details on the position(s) that interest you.
Q: How can I handle objections or concerns from higher-ups during a promotion discussion?
A: You can handle objections or concerns from your boss during a promotion discussion by prepping a list of potential objections along with crafted responses for each of them. While you can't foresee every potential objection, it does help to come prepared with thoughtful responses to common or expected points of concern.