Every vertically climbing step on a career path is celebration-worthy.
When you see your coworker, employee, or even your best friend putting in all that hard work and finally scoring the promotion or new job they've had their heart set on, you want to celebrate them in a big way.
Did someone say promotion gift?
These unique promotion gift ideas will help you help them and show your support. Plus, they are sure to boost their professional look, organization skills, and productivity on their way to reaching their career goals.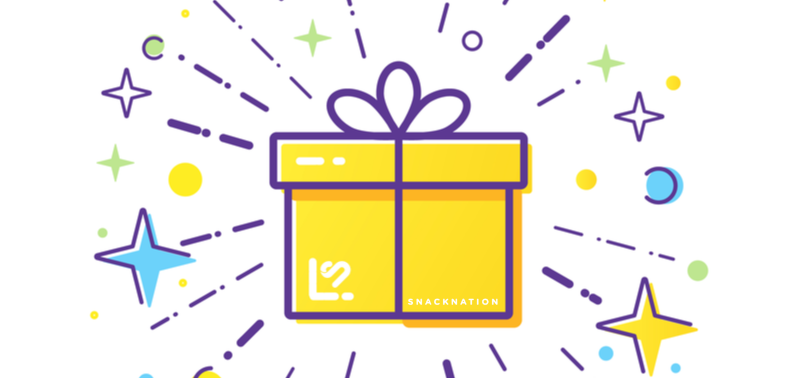 Everyone you know from work, LinkedIn, college, that first job you had in high school — are on their own course in terms of career trajectory and development. That is the wonderful thing about success because it can happen at any time for anyone. Some may be laser-focused on climbing the corporate ladder, while others are starting over and pursuing a totally new direction. The great Michael Jordan once said
"Some people want it to happen, some wish it would happen, others make it happen."
No matter the before and after titles, they deserve to be recognized when their efforts land them a professional upgrade. Regardless of where you fall in the company hierarchy, your promotion gift to say "Good luck," or "Congrats" supports a healthy and empowering work environment and will be undoubtedly appreciated.
Whether you're shopping for a unique gift for your assistant who landed her dream job in a different department, a new boss gift for a colleague who's worked their way up to their first Management role, or you're looking for a gift basket for the newly-appointed CEO of your organization, we have something to cover all the bases.
Check out the items below to find the best promotion gifts to say "Thanks for all your hard work" and show your support for your colleague's success.
Never miss another promotion again by setting up custom budgets and automated triggers for employee gifts using one of these gifting platforms:

Page Contents (Click To Jump)
5 Best Promotion Gifts
Accolades for loyalty are not a myth. When people feel valued, they perform at higher levels, resulting in more successes, earning more responsibility, advancing to better roles, and essentially investing their time and talents on a more long-term basis. That is why we've put together our top five best promotion gifts for all types of colleagues.
Promotion gifts are products designed to congratulate your coworker for reaching another milestone in their career. While they range from gifts for the office, for their home, or for enjoying on the weekend — a special thank you in the form of a high-quality product can go a long way to acknowledging them for their hard work.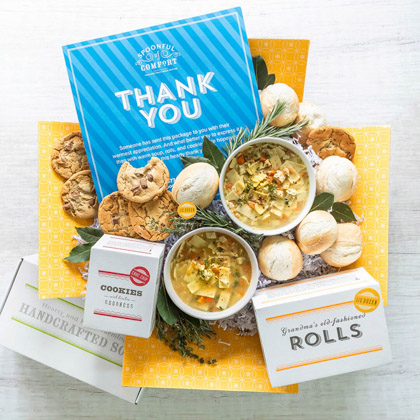 There are so many creatively curated items included in this gift box, the combo possibilities are endless. Whether you choose to include them all or to cherry-pick just a few, you can't go wrong with the Thank you Box. You can stick to the script and go with the products as they are, or go off on your own by customizing or branding some of the options for your own swag pack.
With so many items jammed into this gift box your giftee will appreciate how much thought you put into making them feel celebrated.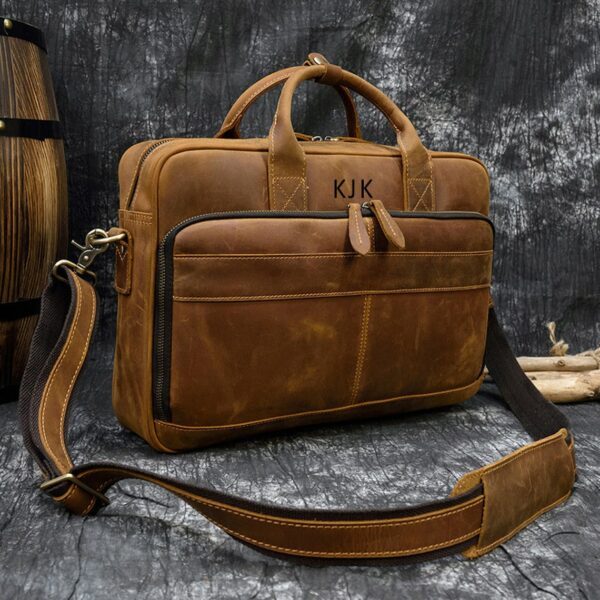 This Monogrammed Briefcase Messenger Bag is not only impressively crafted from quality materials, but it's also pleasing to the eye and has a ton of space. With two shades of vintage leather to choose from, it's so versatile and makes a great promotion gift for anyone you want to recognize.
The ability to customize it with initials, a logo or even a picture laser engraved anywhere on the bag, gives it an added personalized touch. Promotion gift worthy? We sure think so! Quality… check! Spacious… check! Customizable… check!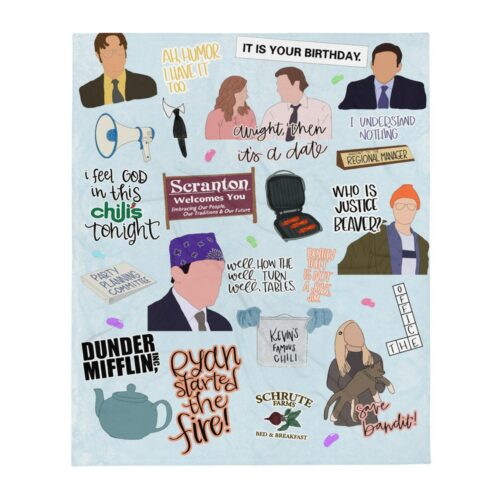 Looking for a coworker gift that's a little more lighthearted for The Office fan in your life? She doesn't have to be promoted to the Assistant to the Regional Manager of Dunder Mifflin to appreciate this unique congratulations gift. It's handmade and machine washable so this The Office-themed throw blanket is practical and thoughtful, but most of all, it's a cozy and cheeky way to show your support. At least "that's what she said."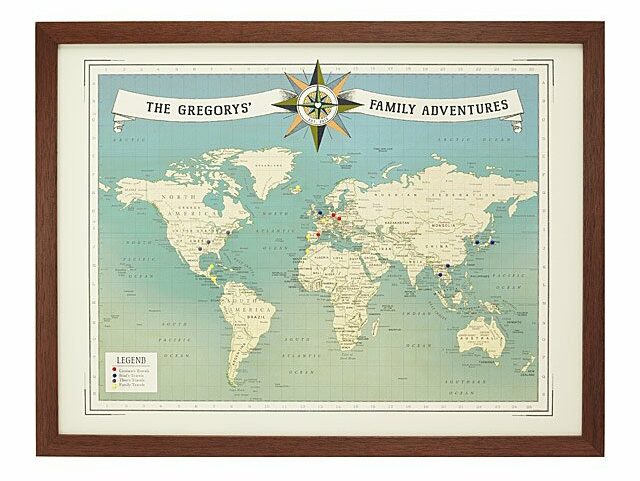 In this eloquently framed and personalized Family Travel Map, your promoted pal can pin each of their family members' bucket-list destinations. As more and more pins are added, they can reminisce and admire the adventures they've had over the years, all captured and displayed in colorful pins across the map. For those who have big plans to exercise their passports, or for the ones who are already travel-savvy, this is a fantastic keepsake to add to their office decor and track their touring miles (and milestones).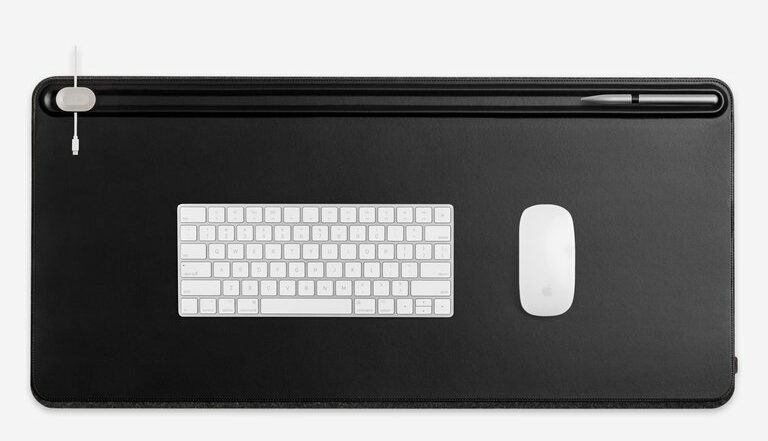 Help your newly promoted coworker get a little more organized and feel good about it with this water-resistant, vegan leather desk mat. At first glance, this mat seems pretty simple and standard but don't be fooled – there are some sneaky extras built in to this simple design.
Helpful little things like a sliding magnetic cord holder to keep electronic devices close and untangled while charging, and a felt base under the vegan leather surface layer to keep your documents out of plain sight. At almost three feet long, it covers plenty of desk area and the soft cover is ideal for writing, not to mention, the look is super sleek and professional. With their new promotion, why not upgrade their workspace as well.
---
5 Promotion Gifts For Employees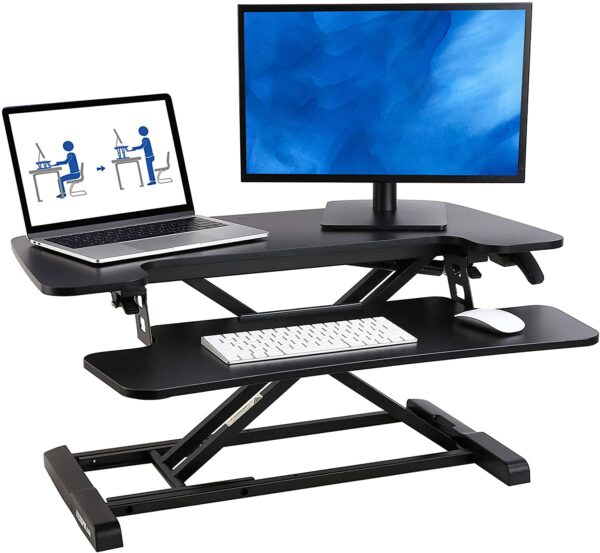 Promote your employees' physical health while promoting them professionally with this sit/stand converting work station. This ergonomically friendly desktop converter allows your employees to sit or stand to be comfortable, optimizing posture and productivity. There are a variety of sizes to choose from to improve even a small workspace, all capable of holding at least 33 pounds of computer equipment. Giving the gift of comfort and accommodation at the office is a win-win for the whole team.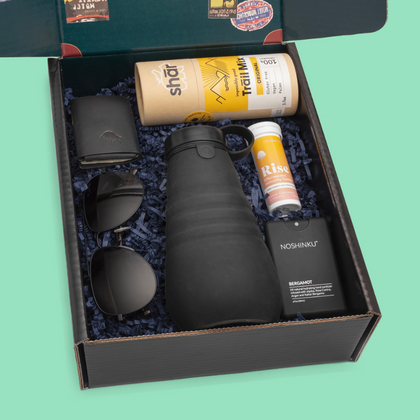 Kick of their promotion with a premium care package filled with high-end items that your rockstar can use on their next business trip! This promotion gift will surely impress based on the selection of high-end goodies in this gift box. Wow! This gift for a promotion idea is fully loaded to the brim with a little bit of everything – classy, techy, artsy, tasty, with a heaping helping of practicality on the side. Receiving the Traveler's Kit celebrates an already exciting promotion while making them feel like a Very-Important-Person and may earn you some extra "cool boss" points.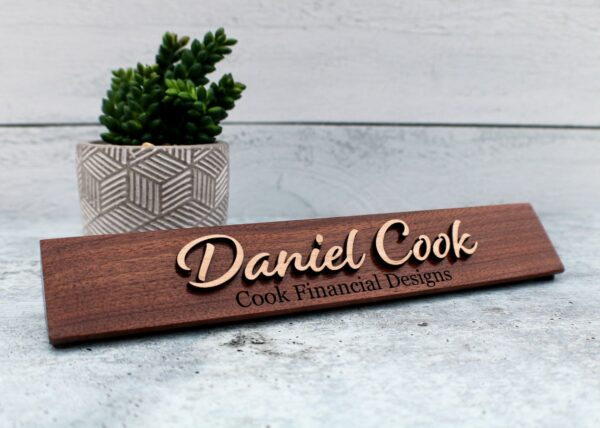 Not just any cookie-cutter, mall-kiosk-engraved name plate is suitable for your employee. If you want something a little extra special, this carefully crafted walnut plate is inlaid with your employee's name in a beautiful, contrasting maple. You can further customize this Desk Nameplate by having their brand new title, a company logo, and even a personalized message engraved, with font options and plate sizes to choose from. They won't just be proud of their new role, but also proud to display it on this tasteful and thoughtful gift.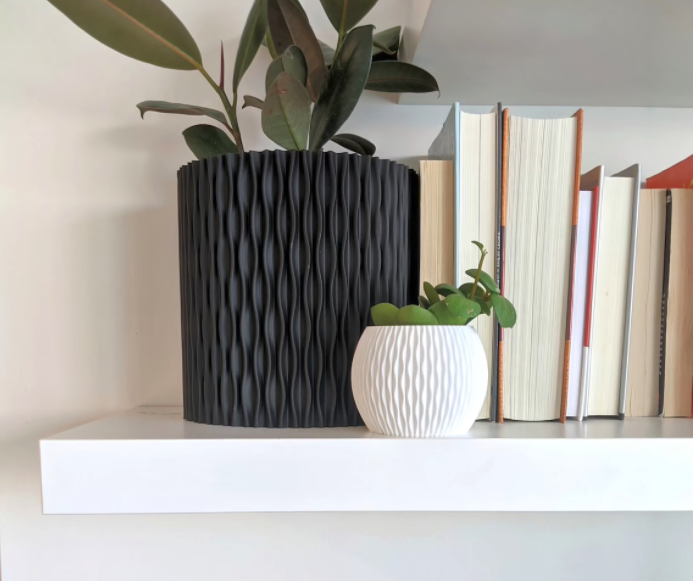 Why not give your coworker or employee the gift of greenery or potted flowers for the new desk that comes with their promotion? This eco-friendly pot is designed for optimal drainage and 3D printed from a corn-based plastic for minimal environmental impact and maximum durability. With the option to customize the color or size, you can design a stylish and decorative gift sure to brighten their day and their office. Make them feel celebrated, all while being environmentally responsible with the Eco-Friendly Large Mica Pot.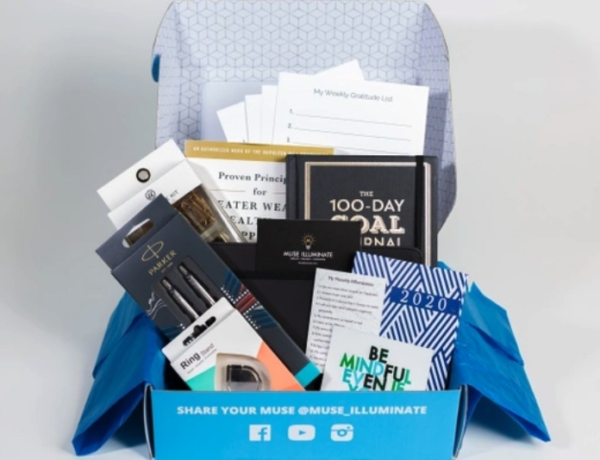 A promotion isn't typically the final destination, it's likely a step in a much bigger career plan, so what a fantastic idea it is to give your employee the gift of self-development and empowerment. The Success Crate arrives monthly, themed with a different personal improvement message. Each crate contains a New York Times bestseller, worksheets, affirmations, and other self-help and motivational items related to the monthly theme. This promotion gift idea is the perfect way to boost your team member's drive to learn and continue to grow.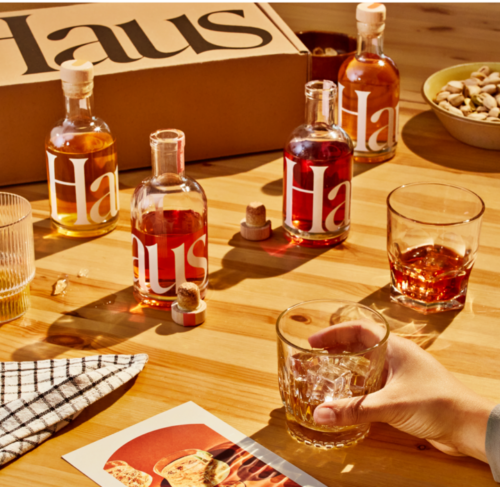 Let your newly promoted employee toast to their success with a fully-customizable cocktail kit that includes four of Haus's natural apéritif flavors in mini 200ml bottles. The tasting bottles packed inside the Sampler Kit are perfectly sized to make two or three drinks which means this cocktail kit will be well-used by the lucky recipient.
Whether poured on the rocks or spruced up in cocktail with sparkling water, tonic, or prosecco — these cocktail flavors will pack a punch. Choose from flavors such as Ginger Yuzu, Grapefruit Jalapeño, Lemon Lavender, Spiced Cherry, and many more.
Free Guide: 6 Gifting Mistakes To Avoid In 2023
---
5 Promotion Gifts For Him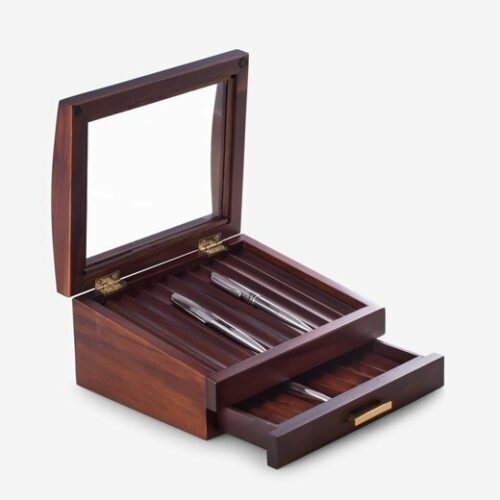 Some men collect ties, some value high-end watches, while some others appreciate a really great pen. With this promotion gift, you can either help him get his collection started or get those Montblancs he's been guarding out of the desk drawer so he can exhibit them proudly. No more fumbling for a pen during an important sales call and no more hiding those gems that he so highly values. Nineteen of his finest writing tools can be stored in this classic walnut box, with ten on display under the hinged glass lid. Promote him by promoting his passions.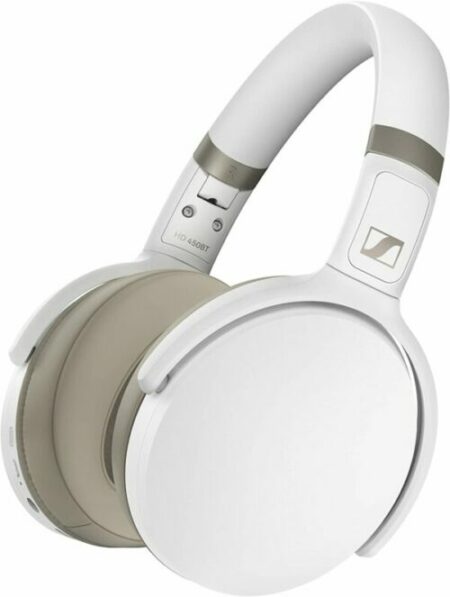 These versatile bluetooth headphones, the Sennheiser HD 450BT,  are the perfect promotion gift for that guy who loves listening to his favorite music, podcasts, or really any form of audio entertainment. With these wireless headphones, he can block out the "noise" of the day, while engulfed in the premium sound quality. Add the active noise cancellation feature and an uninterrupted thirty hours of battery life, and you've given him a little place of peace to tune into whenever they need to tune the rest of the world out until retirement.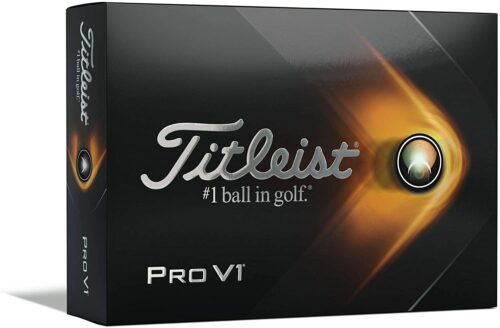 Golf is one of the fastest-growing sports in the nation. In fact, twenty-five million people showed their best back swings on a course in 2020 and 77% of those were men. If your promotee is part of that growing demographic, these Titleist golf balls will give him the "Pro" feeling he deserves to go with his new PROfessional position. The science built into these balls is amazing, with a softer feel and longer travel distance and they're sure to put him on cloud nine for the front AND back nine.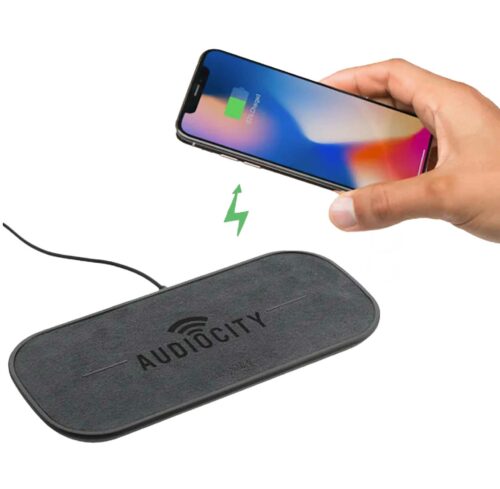 In this day and age, most of us have multiple devices charging at once and they're usually in different locations because of the need for individual cords. Say less! This wireless charging pad will allow him to charge up to two devices simultaneously up to 15W each, saving both time and space. This can also be customized with laser engraving. Giving him a promotion gift that makes organizing life just a little easier never goes unappreciated.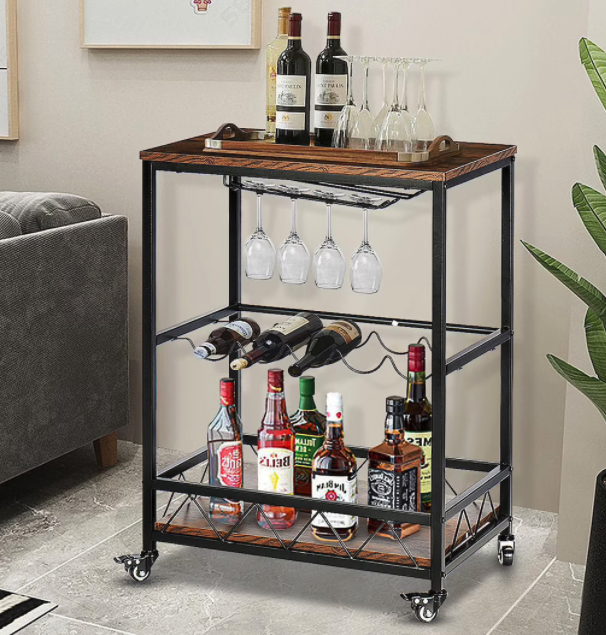 His promotion deserves a celebratory toast so why not serve those drinks from this attractive and durable mobile bar cart? Including locking caster wheels to keep it in place, and a wood-grained serving top, this bar cart checks all the boxes. Combining a vintage industrial look with handmade craftsmanship and eco-friendly materials, he's going to love having all his favorites on display and in easy reach.
With plenty of space for liquor bottles, and racking for the wine glasses and bottles, you may just want to load it up with all his favorites and roll it into his promotion party with a bow on top.
You no longer have to worry about searching, selecting, and ordering the right promotion gift. Mo is an easy-to-use gifting platform that allows you to send scalable digital gift cards to employees receiving a promotion, work anniversary, birthday, and more. With a huge catalog of rewards, gifts, and prizes, there is something for everyone!
Free Guide: 6 Gifting Mistakes To Avoid In 2023
---
5 Promotion Gifts For Her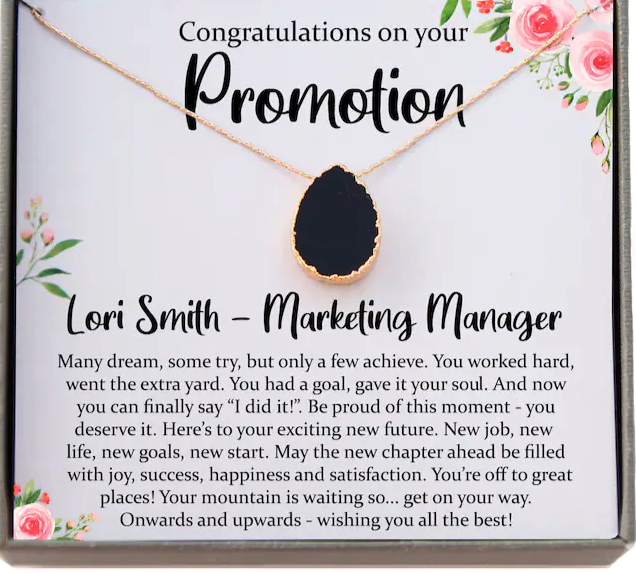 For the recently promoted jewelry lover in your life, let her know how much you support her with this elegant gemstone necklace. Each necklace is created with a unique slice of birthstone, secured in a gold backing and dangling from a sparkling chain. It comes displayed on a personalized card with a beautiful poem of encouragement and celebration. Because of its durability, this piece can be worn all day, everyday, so she can always wear this thoughtful gift in plain sight as a reminder of her success.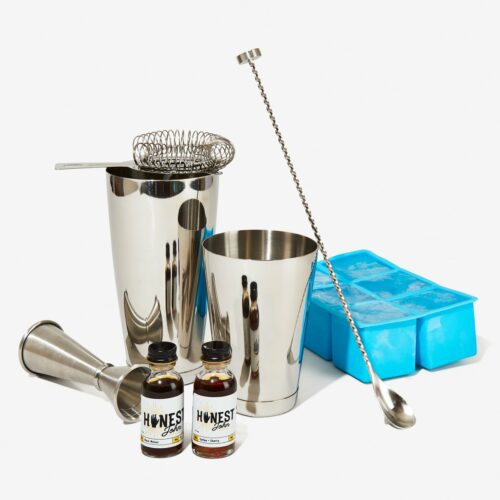 If staying in is the new going out, this bar combo kit is about to make celebrating a promotion at home a whole lot easier (and maybe a little fancier). The spoon doubles as a muddler and the jigger has incremental marks inside for lesser pours. All mixing and pouring pieces are durable stainless steel, including the tumblers that are designed for a spill-free shake. The silicone tray makes huge 2" ice cubes for a slower melt into the whiskey glass holding her celebratory cocktails. Whether she likes her spirits shaken or stirred, you'll have all the options covered with this gift.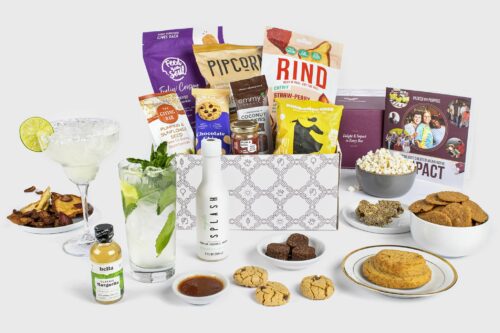 Put her in a "New York State of Mind" with a purposeful promotion gift that'll make you both feel good about all the power in this gift box. For starters in the New York Temptations Box, all the snacks are curated from some of New York's best snack makers. These brands are also partnered with organizations and causes to bring relief to some of New York City's biggest issues such as homelessness and hunger. Plus, the entire box of brands supports New York's women and Black-owned businesses, so this job promotion gift is essentially an empowerment trifecta.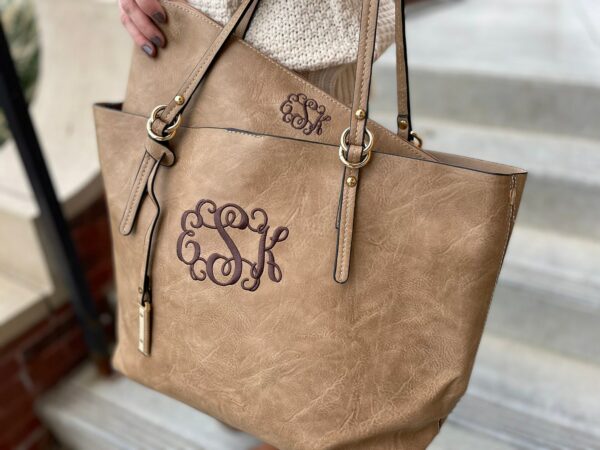 When her new role means she has more "stuff" to carry, why not help her do it in style? This genuine leather bag is handmade and comes in seven color options. It can be customized with inside zipper and wallet compartments for even more versatility and personalized with her name, initials, or even a logo engraved. It's so flexible, she can carry it as a tote or a shoulder bag with the included strap so the boss lady can be classy and sassy while toting around all her new responsibilities.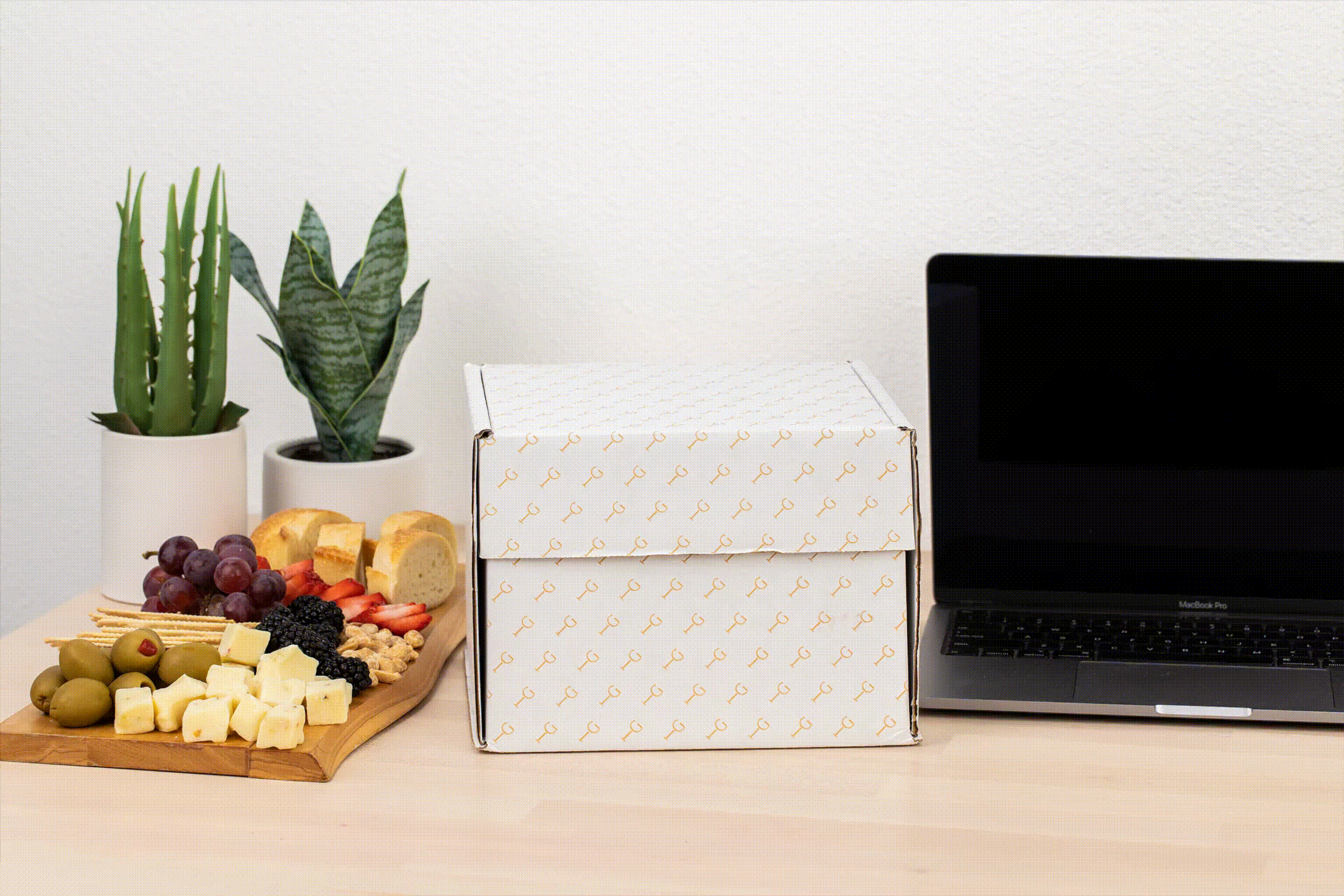 Congratulate your colleague on their promotion with these assorted mini wine bottle gift boxes. At just over 6 oz. each, and hailing from some of the West Coast's best wineries, these magical little flights are a perfect gift set to say "great job" and please their wine-loving palette. George Carlin once asked "What wine goes with Captain Crunch?" and this Wine Tasting Box may have finally answered his question.
Free Guide: 6 Gifting Mistakes To Avoid In 2023
Conclusion
There are plenty of obvious reasons to recognize your coworkers and colleagues, such as work anniversaries, birthdays, and holidays. Those milestones will come around every year and be celebrated for as long as you work together but a promotion isn't an annual event you can plan for, it's earned over time with hard work and perseverance.
Earning a promotion is usually the result of exhibiting the qualities most valued by the organization. Among The 9 Characteristics Of People Who Get Promoted, Forbes identifies confidence, a positive attitude, and generosity as just a few of them. These three attributes cannot be covered in a PowerPoint training and are invaluable assets to a productive team and healthy work environment. These are the kind of people you want to celebrate, retain, and continue to support along their learning and growth journey.
When someone is promoted, it's confirmation that they're not just good at what they do, it reaffirms that they're capable of so much more. Taking on more responsibility isn't something to be taken lightly so the time and effort that goes into pursuing these goals is intentional. The way you show them you appreciate and recognize their talents and efforts should be just as meaningful and intentional.
---
People Also Ask These Questions About Gifts For Promotions
Q: How do you celebrate someone's promotion?
A: You can celebrate someone's promotion with a thoughtful congratulatory gift that helps them be more productive and successful in their new role.
Q: What is a good gift to get someone who has just been promoted?
A: A good gift for someone who's just been promoted is something personalized and supports their new position.
Q: What are some unique promotion gift ideas?
A: Some unique promotion gift ideas are a personalized leather tote, bluetooth headphones, or for a gift that gives back, try the New York Temptations. Customized promotion gifts are a great option as well.
Q: How do I congratulate my coworker on their promotion?
A: You can congratulate your coworker on their promotion by giving them a personalized gift that you believe will benefit them in their new role and support their growing success.
Q: How much should I spend on a promotion gift?
A: How much you spend on a promotion gift should be based on your relationship with the giftee and the position they've been promoted to. There's no specified price range to aim for, it's more about the impact of the gift on the receiver.