Have you ever wondered why so many enterprise companies and corporations try to emulate the recognition culture of modern startups?
With their flat organizational structures and unique workplace cultures, many startups successfully engage and recognize employees even in hallmark 'work hard, play hard' atmospheres so typical of startup culture.
Now, more large-scale organizations try to copy those same engagement and recognition strategies to improve employee engagement and performance. 
How exactly do startups excel at recognition, and how can you copy their success in your organization?
Want to become a better professional in just 5 minutes?
Recognition is used to empower everyone (regardless of hierarchy) 
The traditional approach to recognition has been top-down, where leaders give on-the-spot recognition and rewards or select specific team members as recipients of annual bonuses and awards. But this approach can be seen by others as unfair, unruly to manage, ineffective and out of touch with the changing workforce.
Startups, on the other hand, approach recognition in a social manner, where everyone practices peer-to-peer recognition. This empowers every team member to recognize one another's efforts, regardless of title or hierarchy. 
From thank you's and rewards to verbal and digital praise, startups don't reserve recognition for leaders only – everyone practices it! The ones that do it right focus on building a culture of appreciation and empowerment, creating more transparent, positive and collaborative work environments – something many enterprise organizations need but fail to foster. At every level of the organization, leaders should find innovative ways to reward employees and continue to contribute to a positive work environment. 
Copy this: Consider implementing a recognition program that all team members can use which allows them to give and receive recognition openly and across the entire company. Not only will this engage your teams, but provide valuable insights into your organizational health! 
Real-time recognition is prioritized 
The dreaded quarterly one-on-one meeting or annual performance review is when employees would typically receive recognition for their hard work, along with constructive feedback. In startups, leaders replace performance reviews with real-time recognition and feedback; team members don't wait around to provide praise or voice recognition for colleagues' contributions! By recognizing employees, achievements and contributions in real-time, startups tap into one of the key secrets of employee engagement.
Copy this: Give kudos digitally or verbally where it's due whenever you see your teams working towards their goals and tasks! It's all about recognizing behaviors that lead to success. This will encourage employees to follow your lead and practice recognition more regularly and openly among their teams. Enable the power of peer to peer recognition with Empuls, an all-in-one employee recognition, rewards, and survey platform.
Practicing recognition is made simple 
Most startups are always connected by technology and mobile tools, both in and outside of the workplace, which means giving recognition is easily integrated into everything they do daily.
Whether it's through an official recognition platform, collaborative tools, or a system the company created, startups make recognition accessible and approachable for everyone by incorporating it into existing tools and practices with which their teams are already familiar. 
And, because recognition is inherent (meaning, everyone craves recognition for their accomplishments and hard work), the practice of recognition becomes organic and replicable across the company. 
Copy this: If you use collaborative workplace tools like Slack, set up separate channels or boards that are open to all employees, where they can leave notes of recognition when they'd like, wherever they happen to be.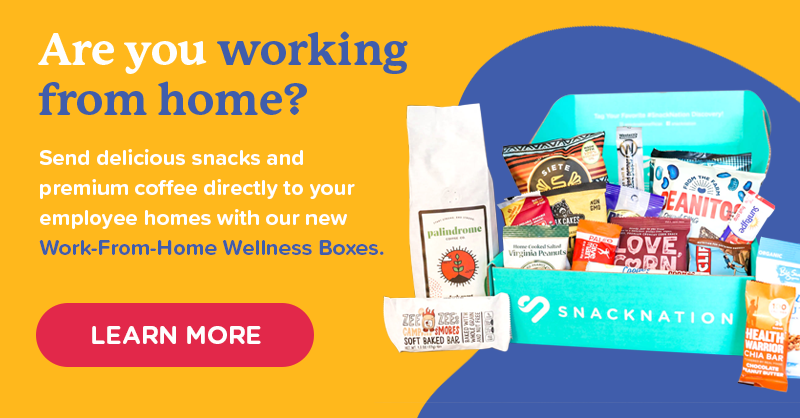 Recognition nurtures trusting and communicative teams 
Some of the common cornerstones of an engaged workforce include trust among employees and leaders, open communication, and recognition. When leaders trust their employees and practice consistent communication with them, engagement thrives. Recognition comes into play by nurturing that trust and encouraging that communication. 
Peer-to-peer recognition is popular in startups because it fosters transparency and visibility across the entire organization and doesn't rely solely on leadership to initiate praise. All members can knowingly, freely and openly practice recognition.
Copy this: Survey your teams to discover how they give recognition and present them with unique ways to put that recognition into action. For example, could Slack or digital ecards be used to send messages of recognition? 
Startups treat recognition as an engagement tool
A simple act of recognition may not appear to significantly impact engagement, but when employees are recognized for their work, they are more engaged, happier in their roles, and more likely to stay with their companies. 
Startups treat recognition as an engagement tool because they can measure the results and impacts of recognition on the output and growth of their teams. Recognition can boost employee engagement while driving real business results – something enterprise organizations aim to achieve every day!
Copy this: Use a recognition platform or software that provides deep analytics and insights into the health of your organization and the happiness of your employees to learn more about the impacts of recognition on your organizational success. 
Recognition becomes part of, and crucial to, the employee experience
Startups are known for their unique cultures, company swag, cool perks, and exciting office environments. But many are also known for working diligently to provide a positive employee experience with recognition at its core.  
That's because recognition offers companies the opportunity to build authentic relationships between both peers and their leaders. With recognition, you're able to nurture connections between coworkers while fostering a collaborative organizational culture. Perhaps not so surprisingly, those elements are critical to positive employee experiences, and startups know this secret! On top of all that, recognition is also the most cost effective way to build a solid foundation for a great culture. Ultimately, bonus programs and peer-to-peer recognition systems help to build a positive office culture by recognizing employees for their hard work. 
Copy this: Use a survey to ask your teams for feedback on where they feel they could be more engaged and how often they think they receive recognition. Using those results, consider which aspects of your employee engagement strategy could be improved to nurture a more positive experience and collaborative work culture!
Author Bio – Tom Short
Over the course of 25 years, Tom has used his passion for entrepreneurship and marketing to launch numerous, highly successful companies, including Kudos®, a peer to peer social recognition platform that promotes and enhances corporate culture, motivates individuals and creates great employee experiences. You can keep up and connect with Tom on LinkedIn.