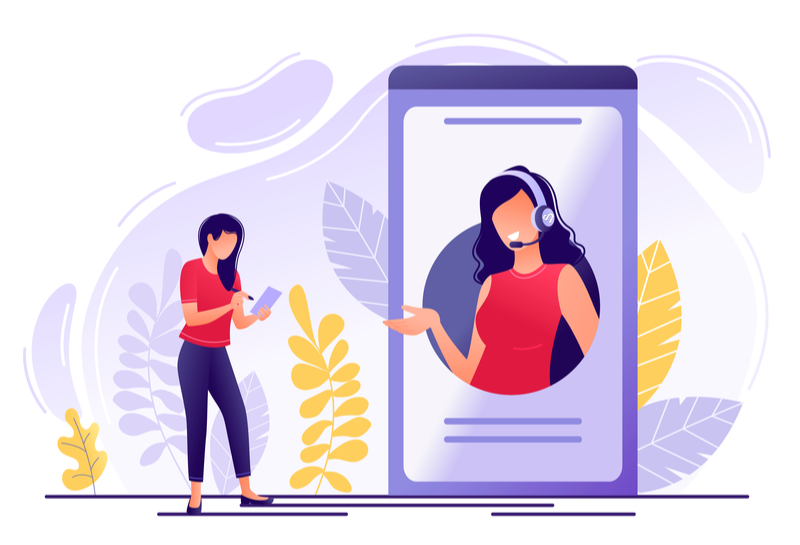 Stop wishing for an extra pair of hands or more hours in the day.
There's a far easier (and actually possible) way to save time, energy, and stress: Using virtual assistant services to get the help you need.
Virtual assistant services are agencies and placement companies that can connect you with the assistant of your dreams. There is a range of services available, some that hook you up with experts in particular areas and some that pair you with do-anything-and-everything assistants.
No matter what you need help with—scheduling, emails, marketing, design—a virtual assistant could be your hero, rescuing your precious time or even taking over projects that don't match your skills.
We have even more good news: You don't have to be a gazillionaire business owner to afford virtual assistant services. Many services offer on-demand packages to accommodate budgets of all sizes.
Keep reading to explore the world of virtual assistants and discover all the ways they can make your life better.
Want to become a better professional in just 5 minutes?
Page Contents (Click To Jump)
Best Virtual Assistant Services
These virtual assistant services can connect you with talented individuals who are poised to tackle your individual needs and requests without blinking an eye.

Why We Love Zirtual
Zirtual sets you up for success by going the extra mile to pair you with a "Zirtual Assistant" whose skills match your needs, industry, and goals.
Once you find your perfect assistant, you can count on them to quickly start scratching items off your to-do list. No matter what you request, your assistant will complete it or update you on status within 2 hours of receipt.
Price
Zirtual's varied pricing plans cater to your business and workload size. Check out their plans to find something that works for you.
A+ Features
Direct contact with assistants via phone, SMS, and email
Delegation strategists and task specialists help assistants help you
Ongoing training prepares assistants for all tasks
Dedicated assistants keep support personal and thoughtful
---

Why We Love Cleardesk
It's hard to quickly find quality help when using virtual assistant services. Cleardesk makes it easy. Get support as early as your sign-up day. Plus, Cleardesk's pre-training process ensures your assistant knows exactly what they're doing.
Price
Cleardesk offers an on-demand pricing model with no setup fees or contracts. Choose from monthly time packages (starting at $1000 for 60 hours a month). Get more details on Cleardesk's pricing page.
A+ Features
---
Why We Love Ask Sunday
Ask Sunday's model works according to the never-stop rules of our society. These assistants will be there for you absolutely any time during their Sunday night through Friday night schedule.
Many people need help outside traditional business hours. Ask Sunday assistants to give you a hand when you need it most.
Price
Ask Sunday offers hours-per-month bundles starting at $129 for 10 hours. They also have an on-demand option if you're not sure how much assistance you will need. Visit Ask Sunday's pricing page for more details.
A+ Features
Dedicated assistants available via email, phone, and instant messaging any time Sunday night through Friday night
Secondary/backup assistants keep you covered when your primary must be away
Extensive standard and premium services list covers 10+ subject matter areas
---

Why We Love Sigrid AI
Sigrid AI combines the thoughtful support of human assistance with the power of machine learning. Assistants access robust technology to meet your challenges, no matter how large or complex.
Price
Sigrid offers flexible subscription models packaged according to clients' needs and goals. For example, the personal plan includes 15 hours a month while a growth plan includes 60 hours per month. Contact Sigrid to get a personalized quote.
A+ Features
Dedicated Sigrid application provides seamless communication with assistants
Robust machine learning platform supports assistants so they can best support you
No-explain task delegation saves you time
---

Why We Love Wishup
Wishup's pre-screening and training process result in a massive pool of highly skilled assistants who are ready to get to work. Wishup focuses on finding experienced assistants, so this service is perfect if you're looking for someone with specific skills in hiring, travel planning, research, and more.
Price
Wishup offers plans to suit a variety of workloads and needs. Get a Wishup assistant for as little as $8.44 an hour. Review the plan options on Wishup's plans and pricing page.
A+ Features
The pre-screening process leads to well-rounded assistants
Each assistant boasts 5+ years of experience
Assistants have deep skill sets in specific areas
---
Why We Love Virtual Staff Finder
Skilled "finders" to the core, they focus on helping you find—through online testing and screening—an assistant whose skills match your needs. You can even provide a job description of all your requirements.
Price
To cultivate long-term relationships between clients, Virtual Staff Finder's assistants usually receive flat-rate monthly fees commensurate with their skills and the services rendered. See Virtual Staff Finder's FAQs for more information.
A+ Features
Experts match you with an assistant based on a job description you provide
You choose how much or how little screening to do
Online testing and background checks help you screen your assistants
---

Why We Love Fancy Hands
When you use Fancy Hands, you don't just delegate tasks. You never have to think (worry) about them again. This service includes a recurring request feature. Tell your assistant what you need them to do and then count on them to take care of it again and again.
Price
Plans start at $29 a month for up to 5 requests that equal about 20 minutes of work. Fancy Hands can also hook you up with a dedicated assistant if your needs demand it. Check out the Fancy Hands pricing page for all the details.
A+ Features
Recurring request feature provides peace of mind for recurring tasks
Usage stats help you determine how much time you're saving
Confidentiality guarantee means you can trust assistants with anything
---
Why We Love Virtual Assist USA
Virtual Assist USA believes in the power of teamwork. Their entire assistant team will pitch in on tasks that require special attention. Plus, you can even share your assistant service hours with your team.
Price
Choose from one of Virtual Assist USA's pricing packages or request a custom option to suit your specific needs. Options start at $570 for 15 hours. Visit the pricing page to find more details.
A+ Features
Share your assistant's hours with anyone at no extra cost
An entire team will help with tasks that require extra attention
Services span over 100 skill sets
---
Why We Love Efficise
Efficise offers truly individualized service. Using Efficise, clients can express individual preferences and count on thoughtful assistants to accommodate.
Price
Efficise offers a subscription-based model based on how many tasks you need every month. Plans start at $15 for 5 tasks. Visit the Efficise pricing page for more details.
A+ Features
Set up a profile to share individual preferences with assistants
Flag priority tasks and assistants will knock those out first
Transparent progress tracking helps you see when tasks are complete
Virtual Assistant Services List of Responsibilities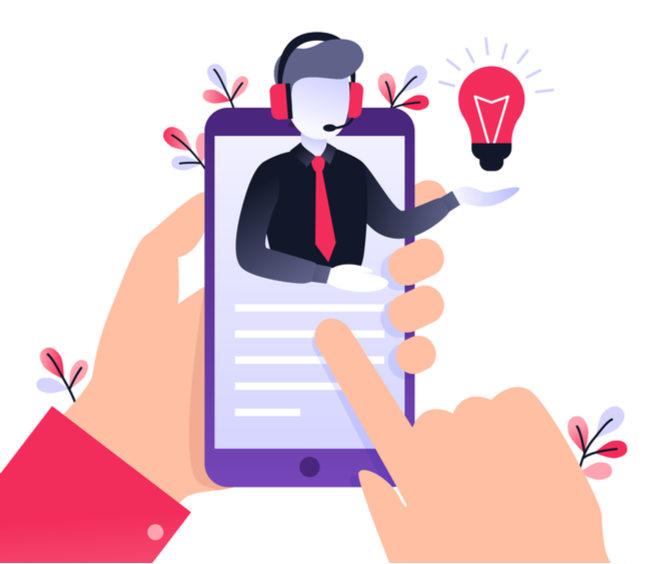 Often possessing similar skill sets to executive assistants, a virtual assistant can provide an extensive range of services, such as scheduling, travel planning, and general task support.
Explore the responsibilities below to get a better idea of what exactly a virtual assistant can do. (Hint: It's pretty much everything!)
Virtual Personal Assistant Services
Responsibility: Scheduling
Why you need virtual scheduling assistance:
To put time and energy into living your schedule—not creating it.
You're too busy completing the important tasks and meetings included in your schedule to actually create and manage your calendar. Consider how much time and energy you would have if you never had to send all those ping-pong emails to clients and colleagues just to find a convenient time for a one-hour meeting.
Responsibility: Email Management
Why you need virtual email management:
To get out of your email black hole for good.
If you get too many emails to read, let alone respond to, then a virtual assistant's email management will help you take control. Get help finding the emails you need, prioritizing your inbox, and keeping the beast under control.
Responsibility: Project Management
Why you need virtual project management assistance:
To optimize your projects.
You're amazing at your job, but if project management isn't your specialty, then your priority initiatives will benefit from a virtual assistant with skills and expertise in Agile, Kanban, Lean, and other project management competencies.
Responsibility: Virtual Reception
Why you need virtual reception assistance:
To help you or your team spend less time fielding calls.
If you work like most people, then you work around the clock, more or less. That doesn't mean you have to take calls around the clock. A virtual reception assistant can help you care for clients and customers 24/7. Give your virtual assistants a custom script, and sit back as they help you put your best face forward.
Responsibility: Bookkeeping and Miscellaneous Assistant Services
Why you need virtual bookkeeping assistance:
To keep your sanity and your business intact.
Sometimes, it's far more efficient to outsource to an expert than to absorb specialized tasks. An assistant specializing in bookkeeping doesn't just save you time. They provide expertise, accuracy, and much-needed peace of mind.
Virtual Marketing Assistant Services

Responsibility: Digital marketing, including search engine optimization (SEO) and search engine marketing (SEM)
Why you need virtual marketing assistance:
To make sure clients and customers can find you.
Virtual marketing assistants can help you grow your business, especially if you're somewhere in between "just getting started" and "ready to hire more full-time staff." These experts can increase your online presence and searchability, taking you to the next level.
Responsibility: Content Writing
Why you need virtual content writing assistance:
To build a strong online presence.
If you have a business, consultancy, or side-gig, then you need a website to reach your clients and audiences. If you have a website, then you need to fill it with quality content. That's where content-writing assistants come in.
An assistant can help you knock out that list of new web pages or even help keep your current content fresh on an ongoing basis.
Responsibility: Audio and Video Editing
Why you need virtual audio and video editing assistance:
To look professional and polished.
Our digital landscape is full of videos and podcasts. Content consumers, even if they don't realize it, can tell when something hasn't been professionally edited. Maybe something just seems off—homegrown and not in a good way.
A virtual assistant with audio and video editing skills can help elevate your content to stand out, getting views and conversions in a saturated digital landscape.
Responsibility: Customer Service Support
Why you need virtual customer service support:
To keep your current customers.
Allocate some of your marketing budgets to customer care so you can retain the customers your other marketing efforts have pulled in. Modern customers have practically infinite options. If they don't get answers or care from you, then they'll go somewhere else. Hiring virtual customer service assistants may be just what you need to nurture your growing customer base.
Social Media Virtual Assistant Services

Responsibility: Facebook Ads
Why you need virtual Facebook ad assistance:
To optimize your social media ad campaigns.
While using social media channels is intuitive, advertising on them is not. A virtual assistant with experience in just this area can accomplish in 30 minutes what might take you hours of research and campaign tweaking.
Responsibility: Pinterest Management
Why you need virtual Pinterest management assistance:
To build authentic connections with your base.
The brands who've successfully leveraged Pinterest to boost website traffic and gain customers have done so by understanding the platform, understanding what their followers want, and delivering authentic, not overly "salesy," content.
When you use a virtual Pinterest manager, you're getting help from someone who understands the nuances of the platform and its avid users. Your engagement will reflect that expertise.
Responsibility: Copywriting
Why you need virtual copywriting assistance:
To find your brand voice.
Hiring a virtual copywriting assistant provides more benefits than just a clean copy. An outside expert can evaluate your brand presence from a different perspective and help you tap into value propositions and messaging nuances that people "in the weeds" every day might overlook.
Responsibility: Social Media Strategy
Why you need virtual social media strategy assistance:
To establish your optimal social "prescription".
If you're just building a social media presence or if you want to optimize your current activities, then a virtual social media strategy assistant can help you make and implement thoughtful plans while manage social media software you may have invested in.
Work with an assistant to get your strategy off the ground and then hand it off to a full-time employee, or even keep your assistant on long-term for regular maintenance and management.
Responsibility: Catch-all Marketing Assistance
Why you need virtual marketing assistance:
To have an expert on call for any marketing need that springs up.
If you're not sure exactly what kind of marketing support you might need or what you should even be doing, then a versatile assistant can help you create plans and do work on-demand.
Graphic Design Virtual Assistant Services

Responsibility: Graphic Design
Why you need virtual graphic design assistance:
To develop stunning designs and materials when you need them.
You may not have the funds or the work demand for a full-time designer, but having a go-to graphic design assistant means you can get design coverage when you need it. When you receive your clean designs with perfectly coordinating colors, you'll be glad you didn't try to take on the design work yourself.
Responsibility: Custom Illustration
Why you need virtual custom illustration assistance:
To capture attention and interest with visual representations.
An assistant who can create custom illustrations can build an original identity for your brand. Get design assets no one else has. Determine exactly how you want to be represented and watch as your illustrator brings your ideas to life.
Responsibility: Brand Design
Why you need virtual brand design assistance:
To present a cohesive brand identity.
A graphic design assistant focused on branding and identity can help elevate your brand aesthetic across a variety of large and small touchpoints, including business cards, labels, tradeshow graphics, and more.
Responsibility: Product Design
Why you need virtual product design assistance:
To optimize whatever abstract or concrete product you offer.
A product design assistant can help optimize your website, tangible goods, and more. A flexible assistant model is ideal if you need just a little extra work, or if you need help with a big one-time project.
Responsibility: Logo Design
Why you need virtual logo design assistance:
To develop an iconic logo for your brand.
A simple, recognizable logo creates instant recall. It can even tie other design and business elements together to make your goods or services into a cohesive package. A logo can help a potential client or customer understand exactly who you are. If you require only the initial design, then the assistant route will provide the flexibility and affordability you need.
People Also Ask These Questions About Virtual Assistant Services
Q: What services do virtual assistants offer?
A: Virtual assistants offer an extensive range of services. The specific services you can take advantage of depends on your preferences, needs, and the virtual assistant service you choose to work with. You can find assistants for anything from scheduling and calendar management to project management and graphic design work.
Q: Where is the best place to get a virtual assistant?
A: The best place to get a virtual assistant is the service provider or agency that offers assistants with the skills you require at a cost structure you can manage. By browsing this list of virtual assistant services, you can find the best virtual assistant for your specific needs.
Q: What exactly does a virtual assistant do?
A: A virtual assistant will do, more or less, whatever you need them to do. The range of services these assistants require is practically endless. Some provide services based on special skills, such as marketing and graphic design, while others commit to running with any request you can think of.
Q: What skills should a virtual assistant have?
A: A virtual assistant should have excellent communication, learning, and organization skills so they will be able to understand and process requests with minimal explanation or instruction. Virtual assistants should also possess skills and experience in whatever specific competencies, such as copywriting or social media management, you might require their assistance with.
Q: How can virtual assistant services help my small business?
A: Virtual assistant services can help your small business by completing essential and growth-centric tasks while also offering more cost and task flexibility than traditional employees.
Q: Can a virtual assistant help with project management?
A: A virtual assistant can help with project management. The nature of assistant work requires robust project management skills. Plus, many virtual assistants have specific skills and training in project management methodologies.
Q: What kind of services can a virtual assistant provide?
A: A virtual assistant can provide support beyond traditional assistant services, such as schedule management and travel coordination. This list of virtual assistant services demonstrates the vast range of tasks and challenges a skilled assistant can take off your plate.
Q: Are there virtual assistant companies that can help me with marketing?
A: There are virtual assistant companies that can help you with marketing, whether you need general marketing support or help in specific areas, such as content writing, video editing, and more.
Q: What makes a good virtual assistant company?
A: A good virtual assistant company will not just match your needs to the perfect assistant, but they will also provide the necessary communication tools and reporting transparency features you need to delegate and track requests.
Q: What are the primary responsibilities of a virtual assistant?
A: A virtual assistant's primary responsibility is client service. The specific tasks and requests they receive could change on a day-to-day basis, but ultimately, a virtual assistant must add value to the client by providing them with more time and greater peace of mind.
Q: Where can I find affordable virtual assistant services?
A: You can find a variety of affordable virtual assistant services here. The services strive to make virtual assistants accessible by offering a variety of pricing models and flexible options useful to individuals and massive companies alike.