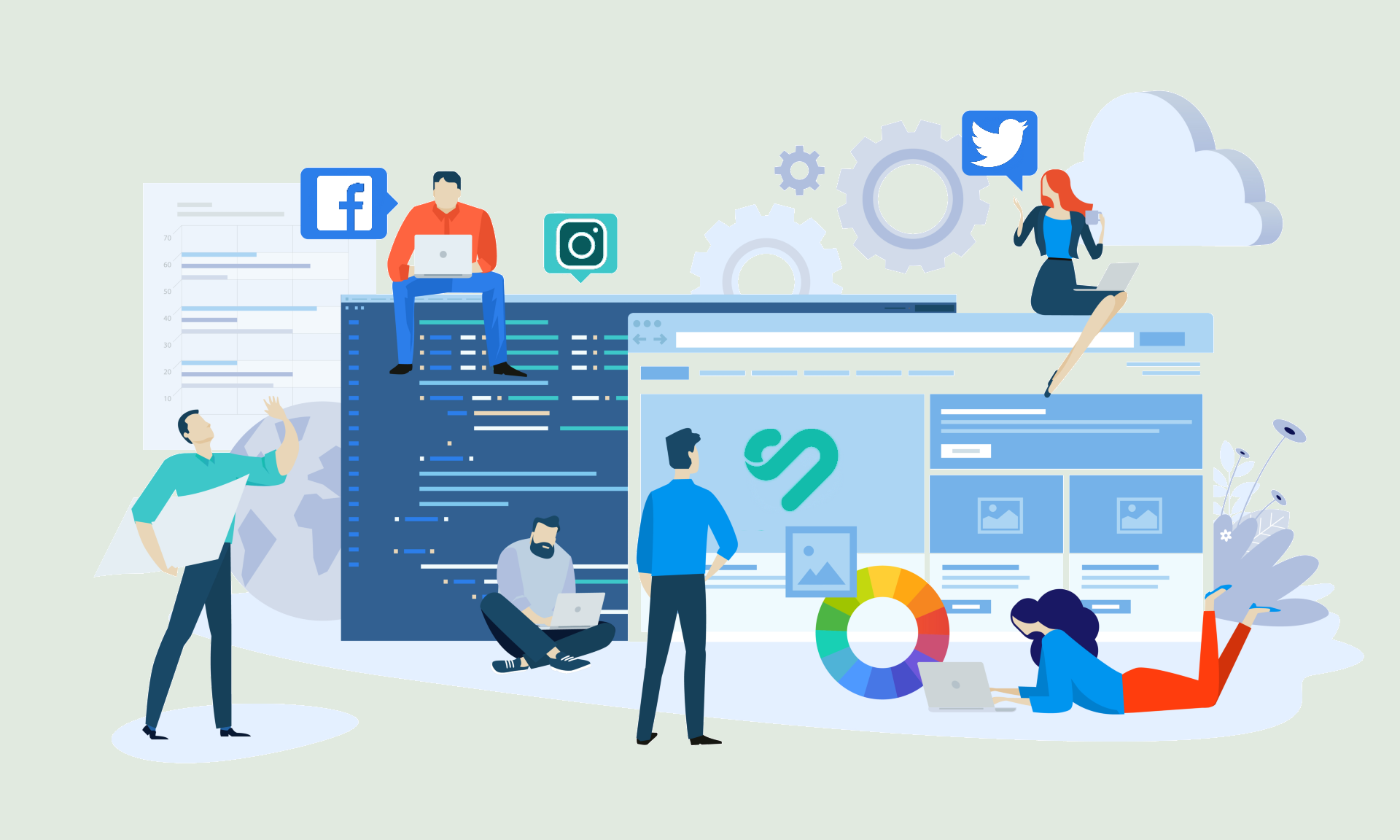 Managing social media—especially in a way that aligns with and supports a client's strategic vision and brand personality—is a full-time job, often more than a full-time job. A solo social media manager or even a small team can quickly grow overwhelmed just trying to be as responsive, let alone strategic, as they need to be.
That's where social media management tools come in. They enable agencies to make an impossible amount of client work possible (and also great).
A humorous quote on Planable's homepage captures perfectly a key benefit of these tools.
"My content calendar no longer makes me cry."
Click To Tweet
Social media management software tools help an individual or a small team do the work of (and have the impact of) an entire dedicated team.
Using the automation baked into these platforms, agencies can successfully scale social media work for dozens of clients—maximizing the impact, reach, and strategic breadth of each brand's social media landscape.
Pro-Tip: Use "Command + D" to bookmark this list – we update it often with new content. 
Browse the tools below and prepare yourself to revolutionize the way you handle social media. You'll increase productivity, save time scheduling posts and managing tasks, deeply understand your audiences, and best of all, easily create reports that tell clients the story of all the amazing work you're doing.
Want to become a better professional in just 5 minutes?
"Create and manage a social media calendar that's really a robust visualization of your strategy."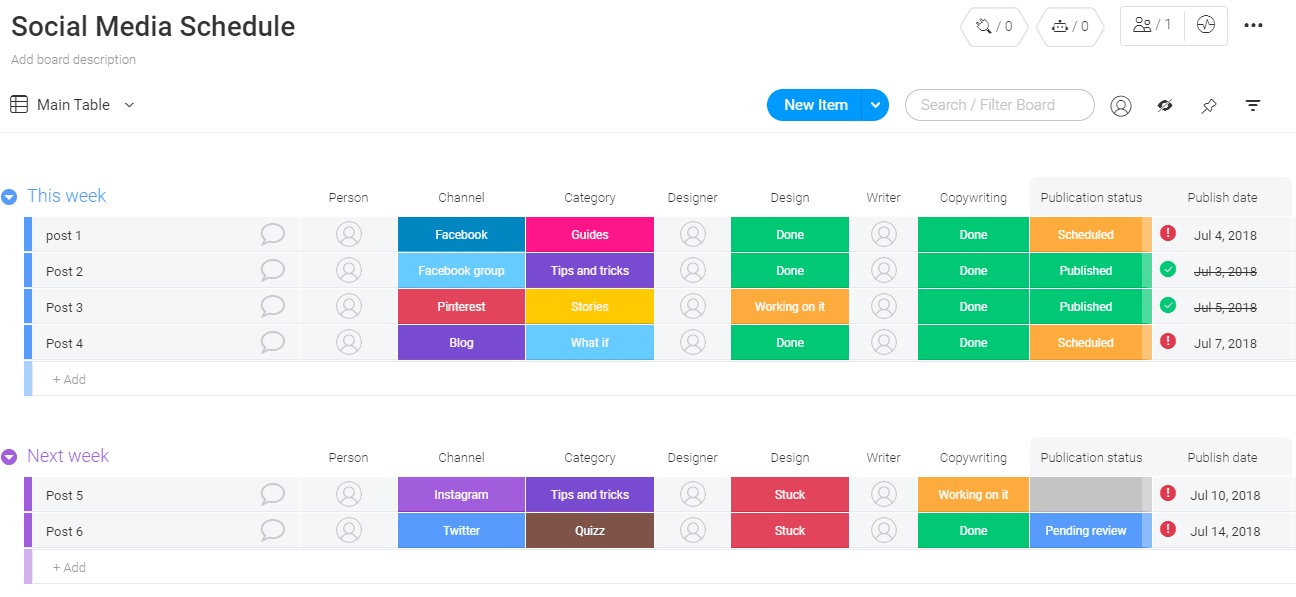 Lay out, organize, manage, and optimize all the complex pieces of your social media accounts and your social media marketing strategy with monday.com's comprehensive calendar template.
See months' worth of your strategy and make sense of everything you need and want to do. Collaborate in real-time with your team and also upload graphics and other supplementary information.
Standout Features:
Tons of collaborative features make it an ideal remote work software for agencies.
Integrate with your social media channels so you can see your actions and the resulting impact.
Fully customize your calendar to fit your channels and your strategy.
Delegate assignments to team members and see the status at a glance.
Easily update and rearrange plan components without starting from scratch when timelines and priorities change.
Free trial? Yes. See pricing page for details.
Why social media agencies love this software: They love how this intuitive platform actually makes their complicated work easier and more collaborative instead of ponderous and confusing.
What one Capterra reviewer says:
"The clean design is my absolute favorite thing about this platform. Badly designed project management platforms just create noise around data. Onboarding teammates is incredibly fast since the interface is so intuitive, which has led to higher adoption."
Pro-Tip: monday.com is far more than a social media management tool. Use it for employee engagement,  office management, executive assistant work, HR functions, and so much more.
"Making social media work for agencies and the clients they serve."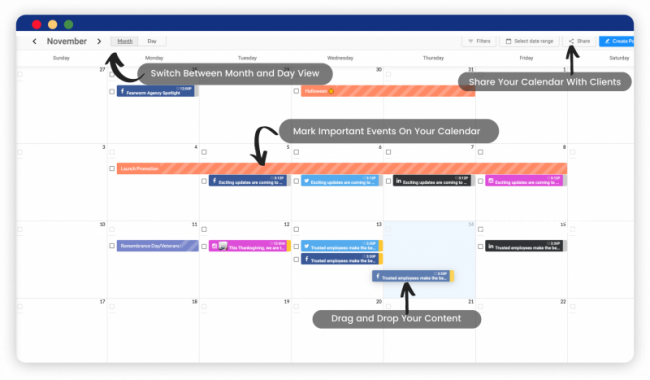 Designed to support agencies in their missions to deliver targeted, strategic, and effective social media strategies to multiple clients, HeyOrca streamlines every aspect of the complex social workflow.
HeyOrca gives internal teams the tools they need to do their best work and then tell their clients all about it.
Schedule posts, collaborate on content, collect feedback and approvals, and deliver reports that capture the results of your collective efforts.
Standout Features:
Use an internal interface for detailed collaboration and an external interface to share client-facing details.
Let clients and approvers preview posts exactly as they will appear.
Launch posts directly from the platform instead of tediously migrating and checking everything.
Save time pulling data and creating spreadsheets with one-touch report generation.
Stay on schedule with automatic approval reminders that nudge clients so you don't have to.
Free trial? Yes. Start 14-day trial now.
Why social media agencies love this software: They love that it empowers them to create outstanding content and maintain outstanding client relationships in one place. It's like the ultimate customer relationship management (CRM) tool and social management platform in one.
What one G2 reviewer says:
"I love that our content creation and client approvals all happen in one simple, easy-to-use platform. It really opened the door for more direct collaboration with our clients and empowered our team to build stronger relationships with them. HeyOrca's support team is unmatched – any questions or suggestions are addressed lightning fast and they're always friendly and great about following up."
"Leverage artificial intelligence to better reach and understand your audience."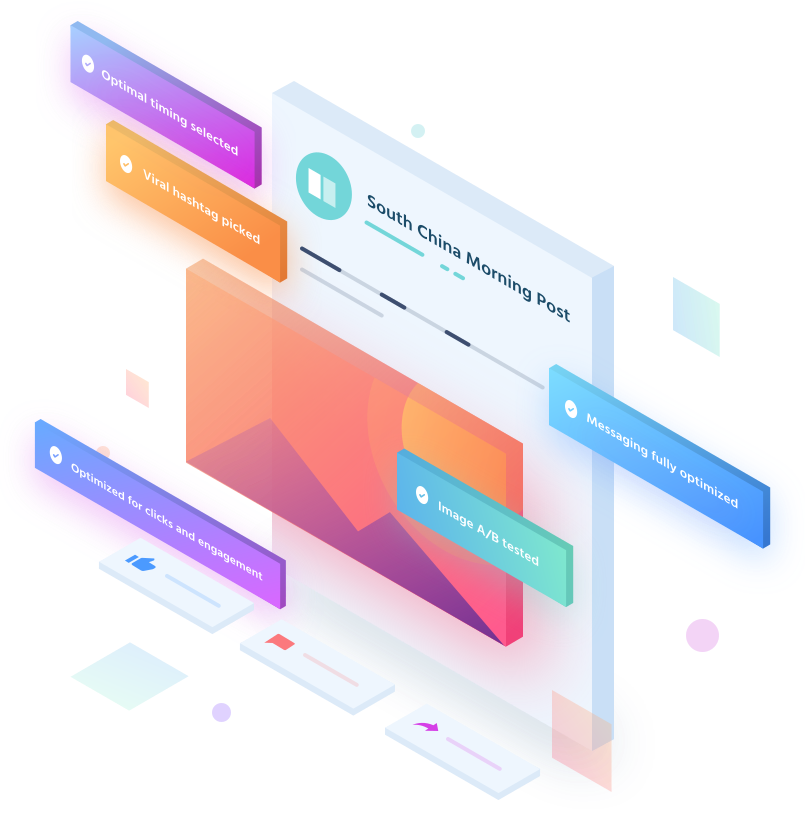 With data-driven functionality, Echobox has the insights everyone from small businesses to enterprise marketers needs to make their social channels go to work for them.
Use the audience-probing insights to schedule social media posts that add a personal touch to the initiatives you're running through employee recognition software or even A/B test the tone you're using in your posts.
Standout Features:
Algorithms work automatically in the background to drive reach so you don't have to.
Leverage A/B testing to see what kinds of post types and tones resonate with your audience.
Study a social media analytics dashboard that demystifies the fine points of your strategy.
Integrate with your other company software.
Get 24/7 assistance from a highly-skilled technical team.
Free trial? No. Visit pricing page for a quote.
Why social media agencies love this software: They love how the analytics tools and insights are baked into the platform's publishing processes instead of functioning as an extra step. Essentially, if you're publishing on this platform, then you're already getting the insights you need to be more strategic.
What one G2 reviewer says:
"Echobox is extremely easy to use, even for people who are not familiar with social media posting. For me, the difference between Facebook's Business Manager to Echobox is astounding. It's so much more intuitive and has way more functionality. Tracking is automatically added to links, you can post cross-platform simultaneously (e.g. to Facebook and Twitter), you can either let Echobox optimize your posts, or choose a window or exact time yourself, posts are simple to edit, and you can A/B test every aspect of a Facebook post to see what makes your audience click.
"This full-circle tool enables users to launch, listen, learn, and repeat."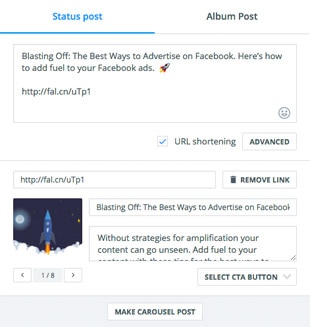 One tool can bring to your social networks the benefits of an entire team of social media experts, each specializing in a different touchpoint. Build and publish posts like a master content creator. Dig into performance like an analytics whiz. Maximize influencer engagement like a community manager.
Standout Features:
Focus on your channels' performance with a dedicated, customizable engagement inbox.
Leverage a shared content library to repurpose assets and reduce duplicative work.
Use robust listening tools to understand audience sentiment down to specific keywords.
Lean on advertising assistance to be sure you're allocating budgets toward engaging content.
Create visual real-time dashboards that capture key performance indicators at a glance.
Free trial? Yes. Start 14-day trial now.
Why social media agencies love this software: They love how the tool, without a lot of lead time or training, make it instantly easier to manage multiple social media accounts and multiple media channels. That way, dedicated staff can streamline their processes and other people can jump in as needed.
What one Capterra reviewer says:
"Falcon is really easy to manage multiple social media channels, allowing you to easily post, interact and report. The UI is really easy to digest, meaning you can quickly pick up and get used to the software with minimal training. The customer support staff are always readily available should you need them, offering great advice and checking back to make sure the issue has been resolved. Regular webinars also give key insight into the changes going on in the social landscape, as well as demonstrating new product features."
"Efficient social scheduling done through an audience-focused lens."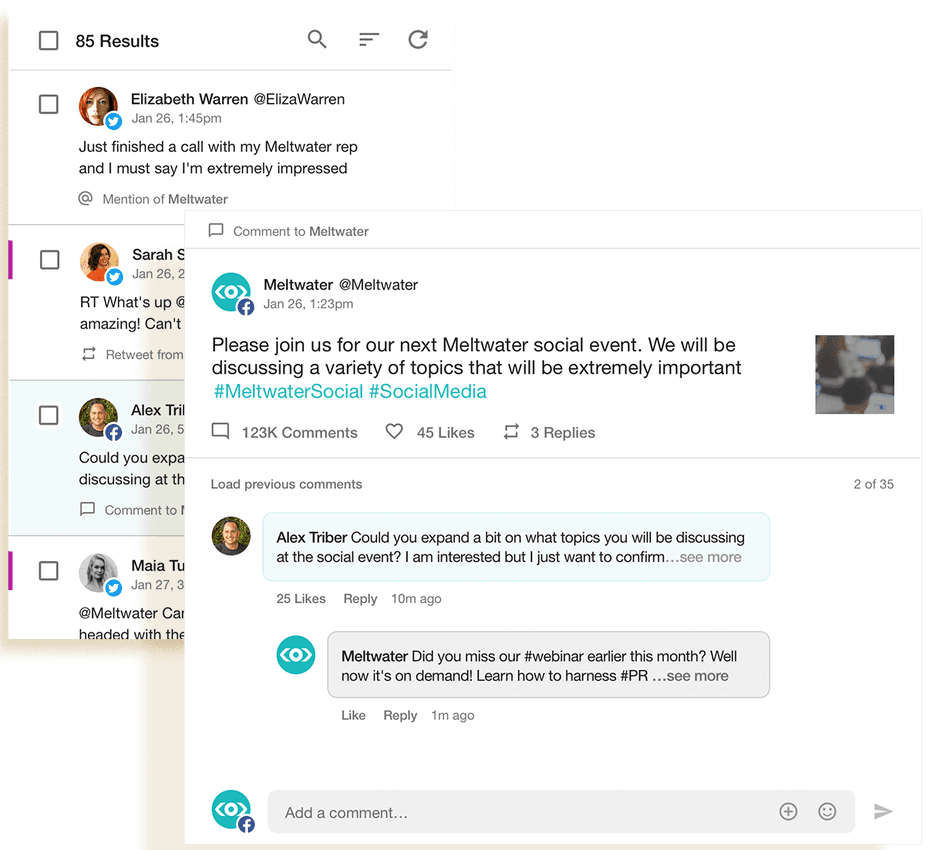 Using a single dashboard, marketing agencies can manage all their scheduling needs, cultivate collaborator transparency, and collect and analyze all the audience insights that matter. Since the platform helps keep the social calendar running efficiently, managers can free up more time to dig into and act on audience sentiment, creating even more engaged audiences.
Standout Features:
Use the platform to manage content and schedule posts as a team but maintain a unified voice and branding.
Monitor your dedicated inbox to respond to your audience when the time is right.
Investigate your performance templates to get fast and applicable insights.
Find out when someone mentions your brand and use the opportunity to deepen engagement.
Easily manage all your workflows so everyone knows who needs to do what and when.
Free trial? No. Request a demo.
Why social media agencies love this software: They love how the platform automatically keeps account managers in the loop and up to date. Reminders and reports help them keep their finger on the pulse of multiple accounts without spending hours searching and filtering through conversations on channels.
What one G2 reviewer says:
"I get alerts in the morning and afternoon so I am always kept up to date. I also like how I can go directly to the source from the alert."
"A social media management platform that informs your content strategy."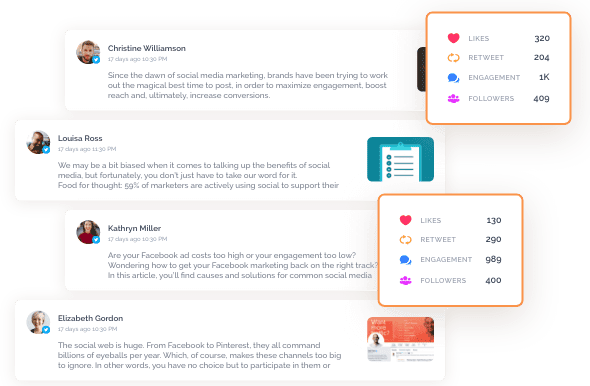 This social media management software takes the idea of "management" to a deeper level. It doesn't just help you schedule, manage, and analyze your content; it also provides insights and ideas that clue you into what kind of content you should create to have the most impact and reach.
Standout Features:
Use the discovery feature to explore top content from your industry competition and inspirations.
Set your key performance indicators and track them seamlessly across channels.
Access just one publisher to create social media posts, edit images, and complete search engine optimization (SEO).
Create time-saving automation with user-friendly templates.
Bulk upload CSVs to save tons of time recreating content for publication.
Free trial? Yes. Start 14-day trial now.
Why social media agencies love this software: They love how it provides them with the insights and data they need to improve efforts, and in many cases, gain an advantage over the competition.
What one G2 reviewer says:
"Content Studio has taken our content marketing to another level. We were using all the popular SaaS tools for SEO research with minimal effectiveness. Content Studio has helped us unlock an added level of data that we need to make our content better than the competition. A highly versatile and useful tool for serious marketers."
Get Started With Content Studio
"Use Biteable to create professional-quality social media videos — no prior experience required."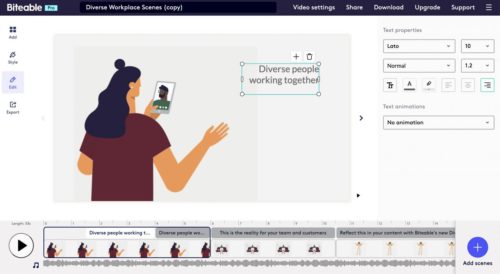 Biteable is an easy-to-use, browser-based video making platform. This streamlined tool lets marketing teams reap the benefits of professional-grade social media video content without having to invest a significant amount of time and money.
Biteable also has hundreds of social media video templates with a variety of use-cases including promotions, sales, engagement, and more. Visit the Biteable template library to check out their selection for yourself.
Standout Features:
Thousands of animations, footage, and images to choose from
Export in ratios to suit all social media platforms
Fully-customizable animated scenes created by an in-house team
A social media calendar with content ideas for every day of the year
Team-sharing features that allow you to seamlessly collaborate on videos
Regular feature updates and content drops
Free trial? Yes. Free membership option. Get started for free.
Why social media agencies love this software: Agencies love that anyone can use the tool to make a social media video in minutes, regardless of their experience. With hundreds of templates and video ideas to get inspired by, there's never a shortage of quality content to fill their social channels.
What one Trustpilot reviewer says:
"Biteable is fantastic! From the ease of use to the wonderful customer service, I have been thoroughly impressed. I had to create a small campaign video and this site far exceeded my expectations. The ease of use is what did it for me. I was able to upload images, change colors and themes, upload music as though I was a pro. And this was literally my first time using the site."
"Run digital marketing campaigns that know how to listen."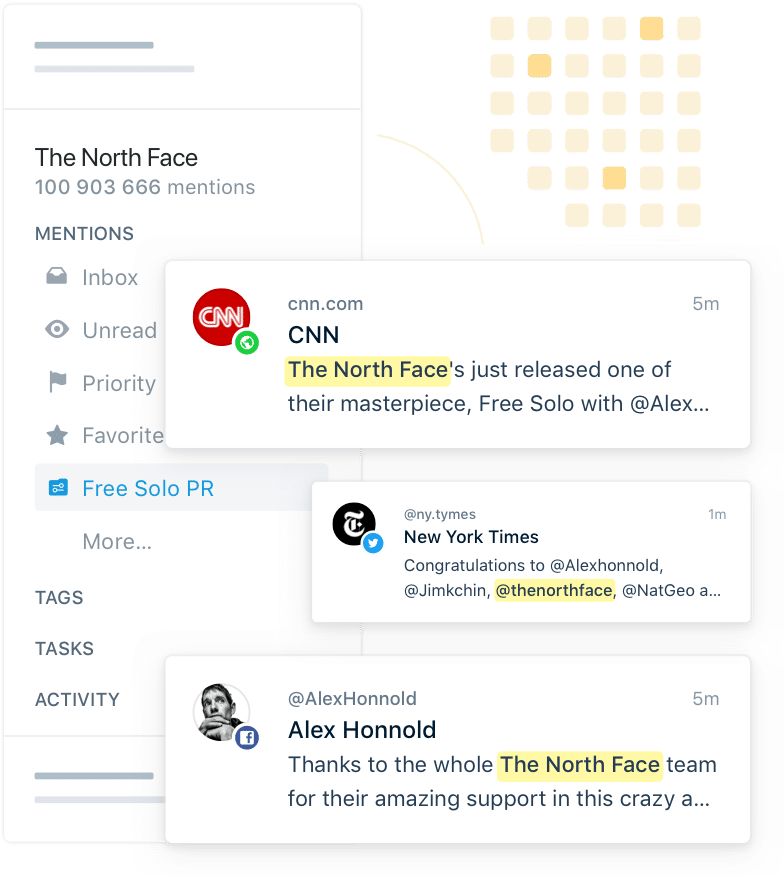 A perfectly planned content calendar is nice and all, but it doesn't really mean anything until you layer it with audience insight. That's exactly what Mention helps you do.
Curate content-relevant inspiration and data from across the web to see how your content fits into the broader ecosystem your audience belongs to. Determine how audiences feel and cater your messages accordingly. You don't have time to have conversations with all your followers, but when you use Mention, you'll feel like you know them on a personal level.
Standout Features:
Glean insights from over a billion published content sources, including articles, websites, and blogs.
Filter content across multiple channels to understand key trends.
Monitor sentiment to address potential negativities before they go public.
Professionally manage multiple client accounts and deliver stand-out reports.
Use audience listening tools to get inside audiences' heads and deliver engagement.
Free trial? Yes. Start 14-day trial now.
Why social media agencies love this software: They love how it helps them understand and even act on social conversations that might otherwise seem senseless and chaotic.
What one Capterra reviewer says:
"It helped monitor competitor mentions, my brand's mentions and most importantly it helped gauge how people felt about my brand, whether positive, negative or neutral."
"Turn static social media plans into living strategic plans."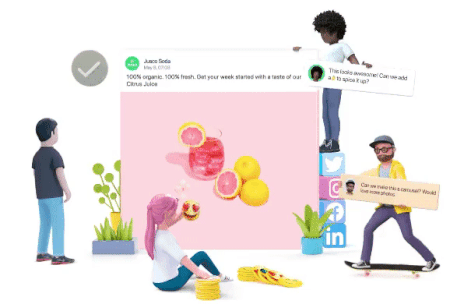 Visualize your social media content and make it stronger. This tool gives you and your collaborators a rich snapshot of your social media presence. Easily solicit feedback, pinpoint gaps, and address client concerns to bolster your plan until you're ready to publish with confidence.
Standout Features:
Use the what-you-see-is-what-you-get (WYSIWYG) editor to understand exactly what your audience will see.
Tweak your schedule to perfection using a highly visual calendar view.
Manage approvals and feedback right inside the platform.
Cultivate transparency by inviting clients to join your board with no fuss or sign-ins required.
Avoid confusion by keeping different client accounts clearly separate even as you scale.
Free trial? Yes. Get 50 posts free.
Why social media agencies love this software: They love how it enables them to take charge of planning schedules and review processes for multiple clients. It helps them take control of a process that could easily grow overwhelming.
What one G2 reviewer says:
"I love how easy it is to set a preferred posting schedule, queue up a bunch of social media posts, then let the magic work. Scheduling social media posts is SOOO much better than posting on the fly. And Planable helps manage everything across all the platforms, so I have one central post planning hub (they work for LinkedIn and Twitter, but I currently just use it for Instagram and Facebook). I have used this for scheduling out my own personal Instagram posts, as well as client posts….
"Own the multi-channel story of your brand."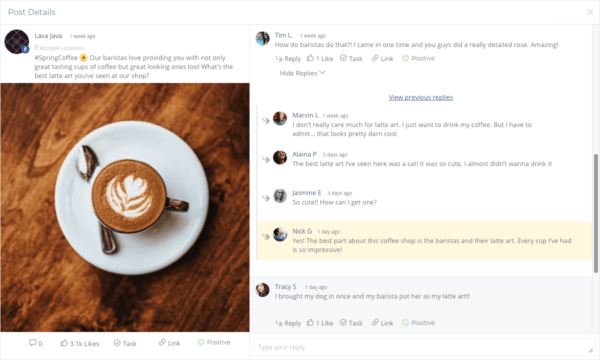 This robust marketing platform helps managers get more value out of their audiences. With tools for viewing audience growth, sentiment, conversations, and competition at your fingertips, you can detect patterns and respond to keep your audiences satisfied and deeply engaged.
Never be surprised by quarterly audience sentiment reports. Understand on a day-to-day basis what people are saying about your brand and use insights to redirect conversations as needed.
Standout Features:
Enjoy constant monitoring and social listening of your social media accounts and marketing campaigns.
See how much your followers have grown without using complicated reports or spreadsheets.
View what everyone is posting about your brand and control the conversation.
Quickly respond to comments and activities related to your Google Questions.
Use Chatmeter's Local Brand Visibility score to elevate your brand presence relative to your competition.
Free trial? No. Contact for pricing.
Why social media agencies love this software: They love that it enables them to get a quick snapshot of their entire brand landscape. In just a few minutes, they feel they can take away key insights about customer experience, customer sentiment, and rank against competitors.
What one G2 reviewer says:
"I really like the filtering options. I manage over 100 restaurants in various locations in the US, and I can filter reviews by location and compare locations. I also like that Chatmeter provides your competition ratings so you can see where you stand. The available reporting options help me organize and present data to our management team to understand and a format that I can customize."
"Spend less time scheduling and more time strategizing."

Metrics mean nothing if you don't have the bandwidth to respond to the signals they're sending. This tool helps social media managers save time on the busy work of scheduling posts. They can reallocate their brainpower to make sure posts and hashtags are optimized for different channels and that strategies take into account a comprehensive range of audience feedback.
Standout Features:
Use insights to optimize your hashtag strategy.
Tap into Buffer's industry knowledge to find answers to your social questions.
Set up reminders to keep your social presence timely, organic, and buzzing.
Stay in the know and up to date with a calendar that's synced across your collaborators.
Publish on one platform while also tailoring posts for specific channels.
Free trial? Yes. Start 14-day trial now.
Why social media agencies love this software: They love being able to schedule a bulk of their clients' social media posts ahead of time, and then having the bandwidth to be more strategic and responsive to other relevant real-time conversations.
What one Capterra reviewer says:
"Buffer makes it easy to schedule out your social media posts ahead of time and you can also manage multiple different accounts from one place. At our marketing company, it's also easy for clients to understand and use on their own time whether they're on their phone or computer."
"Expertly post across a variety of channels without actually being an expert."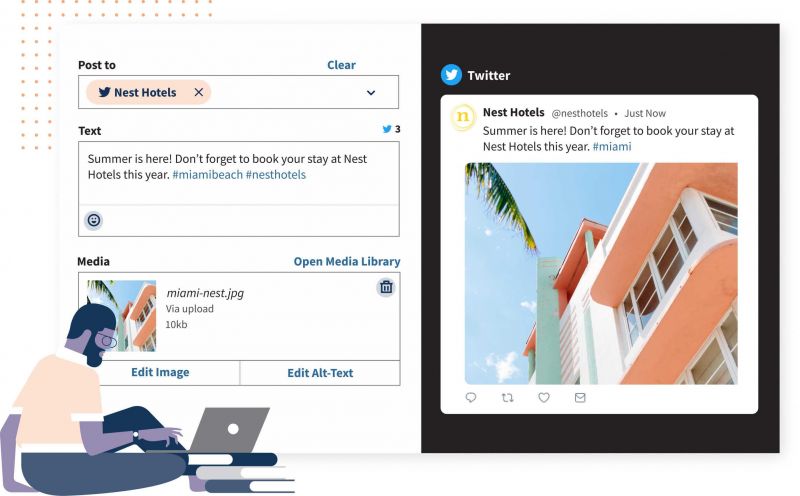 Requirements, standards, and best practices across social media profiles change from day-to-day and minute-to-minute. It would take tons of valuable hours to make sure you're up to speed on everything. Luckily, Hootsuite stays up to speed for you. Their scheduling platform has tons of features baked in, so you can post across channels and follow automatic recommendations to make sure your posts follow current requirements.
Standout Features:
Build a content library that helps multiple posters maintain brand integrity and voice.
Increase your social prowess through Hootsuite academy.
Leverage one-touch post suspension to silence the chatter when you need to respond to a cultural moment
Post-professional videos with an in-platform editor that optimizes bitrate and dimensions.
Use Auto-Schedule to find and fill gaps in your social conversations.
Free trial? Yes. Start a 30-day trial now.
Why social media agencies love this software: They love how it streamlines the process of watching over multiple brands. Toggling between the social output and the audience input helps busy managers understand the strengths and weaknesses of their strategies.
What one G2 reviewer says:
"What I like best about Hootsuite is the ability to see many channels and content output/input at once. We have 5 brands to watch daily, so the way you can customize your stream makes it easy to see a lot of content at once. I can switch between viewing mentions or my own content on the timeline. I like the way it shows Twitter the most. You can also manage a large team and choose which channels they can access, this is helpful when you have many brands/channels and need the extra team help.
"The platform that champions your audience's interests."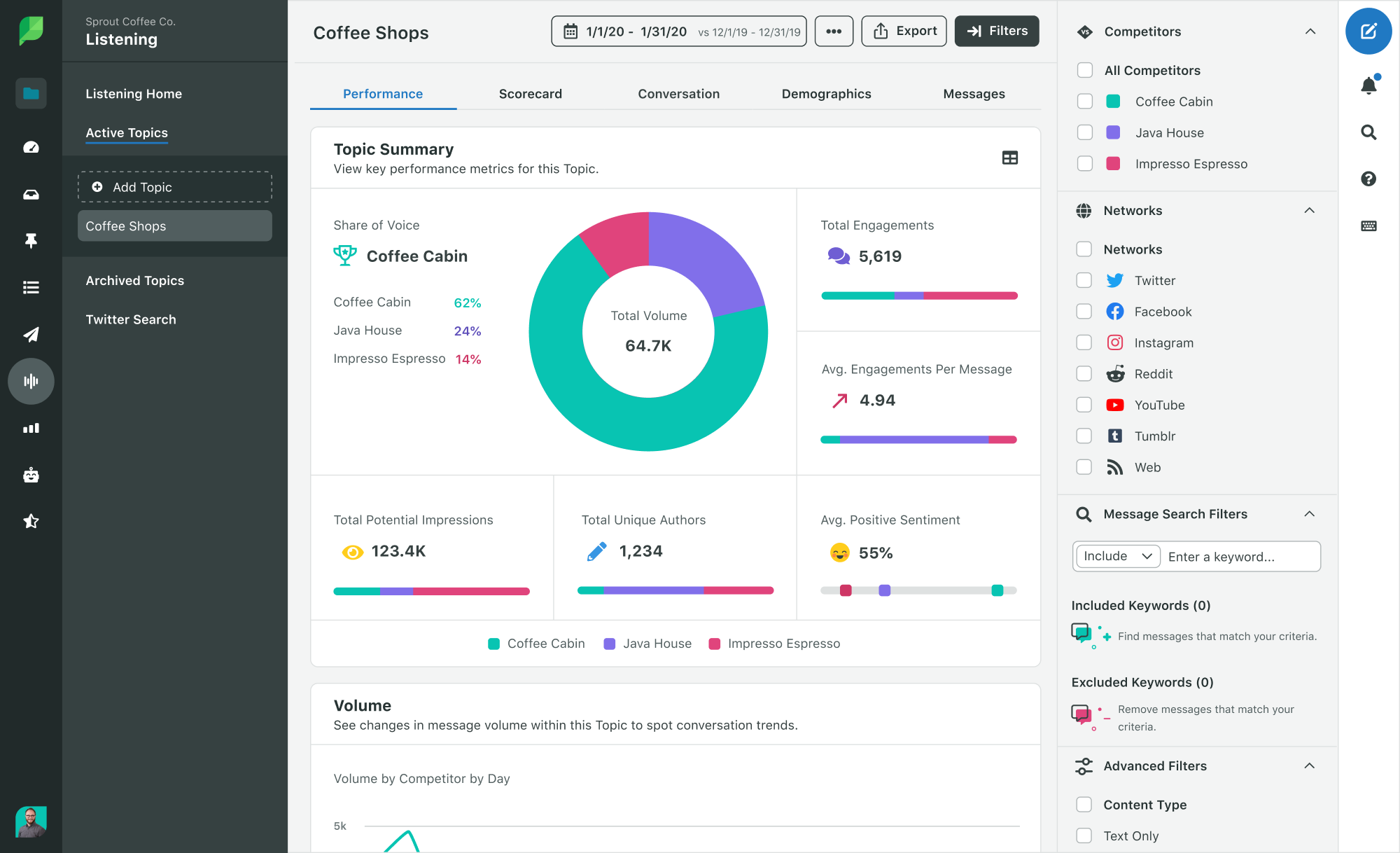 It's embarrassing when two people from the same team post identical, or extremely similar, posts on one channel, or when someone pushes out a post on a keyword that just got tons of negative buzz.
Use Sprout Social to avoid these damaging social situations. Use their social listening tools and redundancy checkers to make sure what you post is as aligned with your audience's needs as possible.
Standout Features:
Sort through the noise with social listening tools that highlight the truly relevant and actionable insights.
Filter through buzz using target keywords and hashtags.
Take advantage of robust training to turn your entire team into social masters.
Rely on the platform to flag content redundancies that arise with multiple content creators.
Use community management tools to ensure you're best serving key audiences.
Free trial? Yes. Start 30-day trial now.
Why social media agencies love this software: They love leveraging the tool to not just create buzz, but also to build income-driving marketing and advertising campaigns for e-commerce clients. Social media managers can leverage data-driven marketing tools to vet and generate new avenues for advertising.
What one Capterra reviewer says:
"I like it because it has given me many advantages to follow up on clients, continuous monitoring of possible sales strategies and in addition to creating very solid advertising projects. It has really been exceptional to corroborate the formation of income and profit support. I think the support does a good job."
Get Started With Social Sprout
"Keep your clients proud and happy."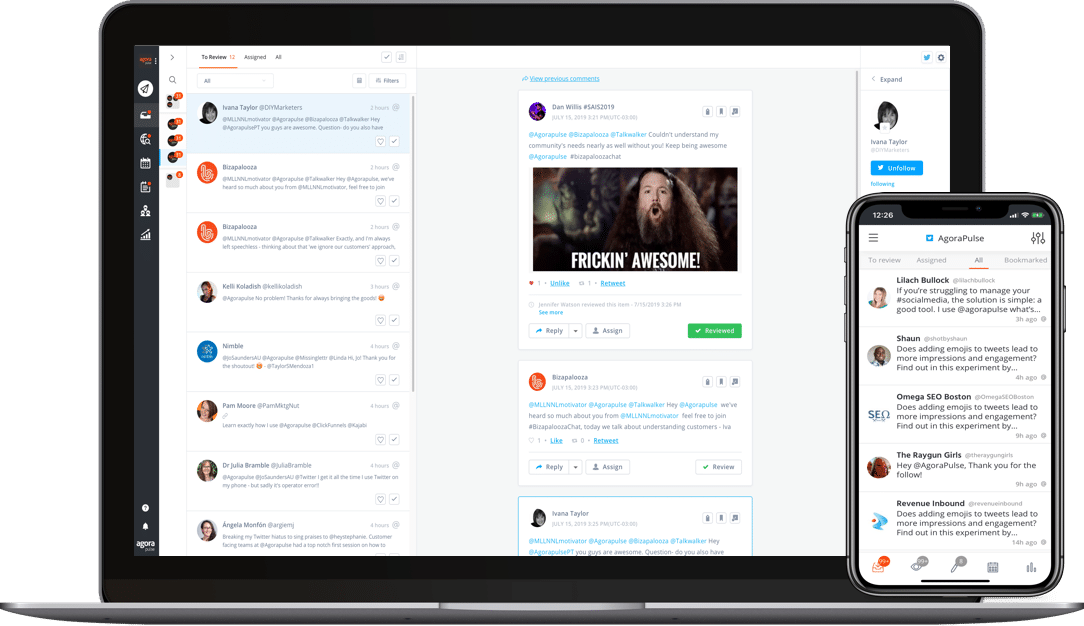 This tool streamlines how managers run social campaigns focused on customer sentiment and brand awareness. It collates and sends audience insights directly to your inbox so you can stay attentive and responsive. Plus, Agorapulse funnels all the highlights of your efforts into automatic reports you can use to highlight precisely why clients should be beyond-pleased with their social activities.
Standout Features:
Pick and choose from a variety of scheduling methodologies, including bulk uploads.
Use your dedicated social inbox to easily view and participate in relevant conversations.
Set up automated reports to keep clients and stakeholders informed.
Analyze your customer service performance and brand awareness across channels.
Create roles and permissions to take the guesswork out of team collaboration.
Free trial? Yes. Start 28-day trial now.
Why social media agencies love this software: They love how the tool makes it easy to extend collaboration to clients and stakeholders. By involving clients in the brainstorming and approval process, agencies are able to make stakeholders active parts of ongoing social strategies.
What one Capterra reviewer says:
"Our team has enjoyed using shared calendars with clients. The approval process has been easy for our team and clients. Reports are simple and beautiful, eliminating our need for additional weekly reporting tools."
"Close the data loop and understand your audiences."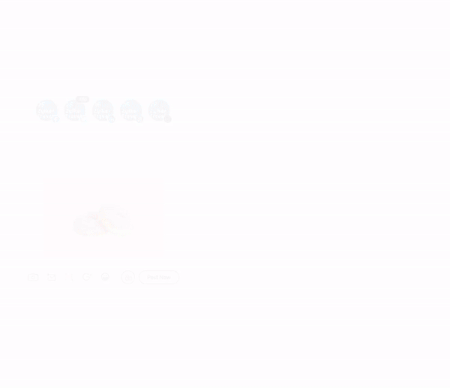 Zoho Social's suite revolves around delivering actionable insights. Don't just view random stats about your posts; get the robust reports you need to understand what the stats mean and how they connect to your strategy—to see the people behind the numbers.
All this audience understanding organically makes your social media strategy more specific, more relevant, and more effective.
Standout Features:
Leverage time predictions to engage your target audience at the best possible times.
Simultaneously listen to posts, mentions, and more.
Build audience personas using rich reports.
Study reports to see not only engagement but also the impact of your efforts.
Create beautifully branded reports catered to your agency and clients.
Free trial? Yes. Start free trial now.
Why social media agencies love this software: They love leveraging the tool's predictive capabilities to make data-driven decisions about what to post and when. This enables them to maximize the engagement and ROI they get from existing audiences.
What one G2 reviewer says:
"Love having the multiple Brands, the ability to schedule postings, ability to schedule to multiple platforms(Facebook, Linkedin, etc), Love the ZShare feature to quickly share images and add text quickly. Its probably one of the best social media system. Also, the predictive post feature is awesome.. It determines when my followers will be online and interacting, it recommends the best time to post. Awesome Feature."
"Give each client's content the star treatment."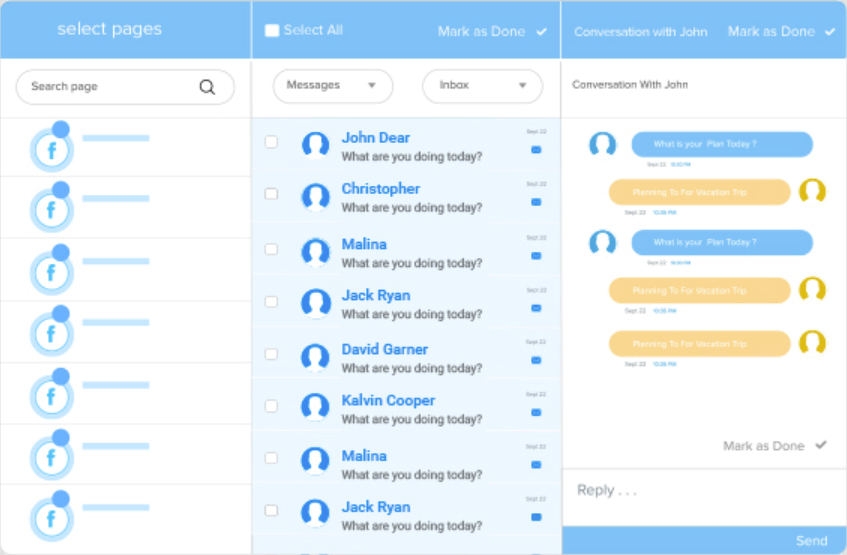 A water-tight content creation strategy takes tons of time and dedication. SocialPilot's tools help you put that pristine level of time and dedication into all the content you create, even if you manage multiple clients.
Use the platform to source ideas for content that will excite everyone. Follow the platform's suggestions to leverage past accomplishments into new content. Plus, access an entire universe of content related to an unlimited amount of keywords to get a constant well of inspiration.
Standout Features:
Leverage detailed reports to understand all your client accounts as though they're the only ones you work on.
Manage your presence with detailed review and approval processes.
Use a content curation platform to crowdsource ideas and keep your content fresh.
Improve your amplification capabilities by searching and sharing content with unlimited keywords.
Build on existing work with intelligent content suggestions.
Free trial? Yes. Start 14-day trial now.
Why social media agencies love this software: They love that it enables them to save time without sacrificing any peace of mind or quality of engagement. Bulk uploads and at-a-glance reports make social processes efficient and fruitful.
What one Capterra reviewer says:
"SocialPilot's ability to bulk schedule content is a giant time-saver. When you have the ability to write everything out on a spreadsheet and then upload it into the platform with the click of a button, having all of your content in the right place, on the right date and the right time, that, my friend, is magic! -it's peace-of-mind. Having that feature plus an intuitive dashboard that was friendly to the new and intermediate user is a recipe for success."
"Put your brand's best face forward."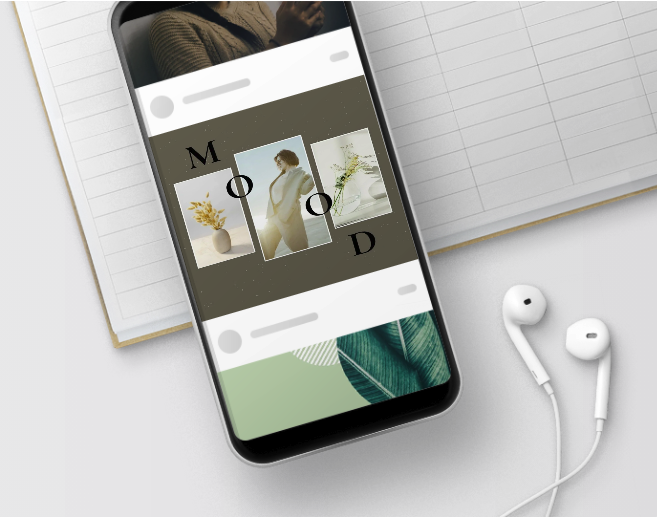 Canva works like an online collaboration and graphic design tool in one. Work seamlessly with your team to create gorgeous photos and graphics that make your visual presence leap off the feed.
Even team members with no graphic design experience or artistic ability can create good-looking assets that elevate your brand.
Standout Features:
Inexpensively create graphics and photos that tie your brand together.
Use industry-standard graphical editing tools without the price tag.
Add layers and text to basic photos to make your brand stand out from the crowd.
Use targeted messaging to seamlessly collaborate with your team on perfectly branded designs.
Access a library of professionally designed icons and callouts.
Free trial? Free plan available.
Why social media agencies love this software: They love that it empowers absolutely everyone on their team to create graphics that are polished, professional, and on-brand,
What one G2 reviewer says:
"The ease of usage and their huge templates library is one thing that everyone's gonna love! Over the year have been using multiple tools to design or posters, Facebook ads, YouTube thumbnails and whatnot, no tool has ever come closer to Canva!"
"Save time talking about your strategy and spend more time executing it."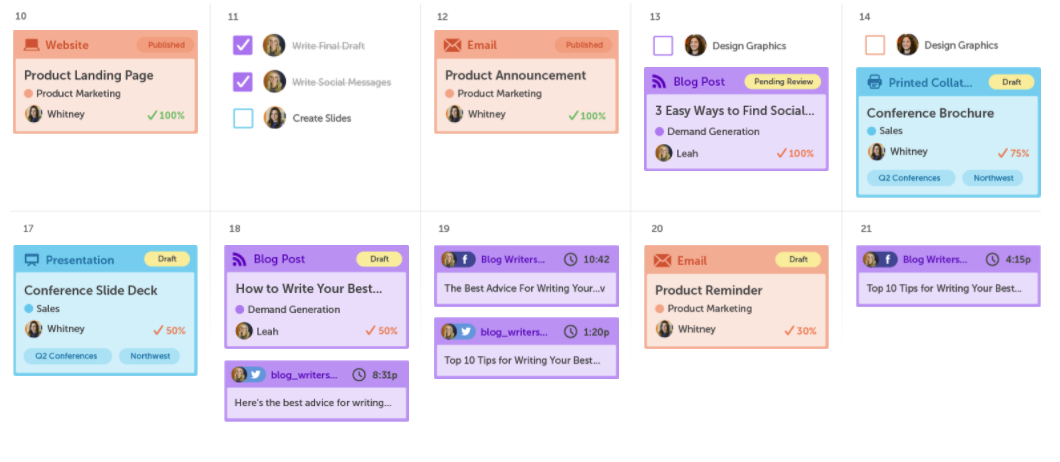 Clients and stakeholders want to know what's going on with their channels, and more importantly, what it all means. Coschedule helps you quickly and comprehensively tell stakeholders the stories they want to hear. (And you'll still have time to do the actual work of delivering on your strategies.)
Send fewer emails, save time on reports, and maintain perfect transparency—all without adding hours onto your day.
Standout Features:
Reduce email traffic with every collaboration you need happening right in the platform.
Share read-only views to keep stakeholders and clients informed.
Use reports to connect your social actions to your marketing strategy and outcomes.
Drag and drop scheduling keeps your plans agile when things change.
Create a logical taxonomy and a scalable catalog of content.
Free trial? Yes. Start free trial now.
Why social media agencies love this software: They love that the platform is user-friendly and fast to adopt. They can funnel the time they save on the logistics of social media management into audience analysis and strategy optimization.
What one G2 reviewer says:
"CoSchedule is very easy to use. On my first day in the office, I was able to figure out how to use it within minutes. I manage multiple social media accounts, and I'm able to schedule posts for every account within a single platform. I can also easily add social content to email campaigns."
---
People Also Ask These Questions About The Best Social Media Management Software Tools For Agencies
Q: Why would an agency need social media management software?
A: Agencies need social media management software to meet client goals with the staff (and the time) they have. You can find a social media management software that will bring your clients' goals within reach, whether they want to do more with analytics, streamline scheduling, understand their audiences, and so much more.
Q: How can social media management software help me scale my agency?
A: A social media management software can make it easier and more effective to channel the cost-efficient power of social media to reach and connect with key audiences—namely potential clients, customers, fans, and brand evangelists.
Q: Can a social media management tool be used for scheduling posts for my clients?
A: Yes, social media management tools, such as Hootesuite and HeyOrca, can be used to schedule posts for your clients. Find even more tools that are perfect for scheduling as well as other goals in this roundup.
Q: What are the benefits of a social media management platform for agencies?
A: A key benefit of a social media management platform is that it allows agencies to meet crucial client goals using fewer resources. Management platforms can help you create more relevant content, understand audience sentiment, and know when you should engage target audiences.
Q: Which social media management tool is best for agencies and clients?
A: The best social media management tools for agencies and clients include SocialPilot, SproutSocial, and Echobox. This post has a complete list of the top tools for agencies.
Q: What social media tools are best for agency and client collaboration?
A: The best social media management tools for agency and client collaboration include HeyOrca, Agorapulse, and Coschedule. This post has a complete list of the top tools for agencies.