Corporate gift boxes have seen a bit of an identity shift in recent years. Gifts are always intended to be meaningful but corporate gifts can often fall short of hitting any personal notes.
In case you didn't get the memo, let this be your notice that those universal, general-purpose business gifts are no longer the answer. Fancy gift wrapping, elegant inks, and layers of tissue paper aren't cutting it.
Whether you're running a small business or a global corporation, your employees and clients are two of the main ingredients in the growth and success of your organization.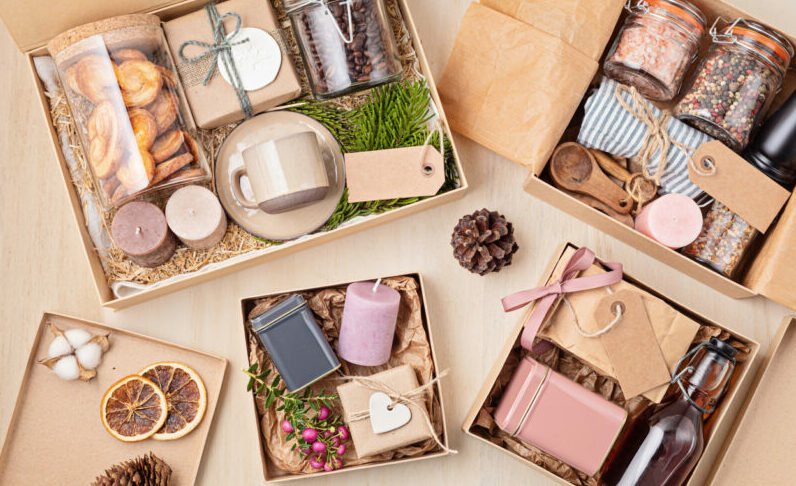 Without them… well… that's just you at a desk, in a dark, empty office, waiting for the phone to ring. Their contributions are invaluable, so rewarding them effectively for their hard work and loyalty means creating something just for them.
Customizing the contents of your gift box is so easy. No matter who you're shopping for, there's a thoughtful and memorable custom gift box available with their name on it. Possibly literally, depending on the custom gift box vendor you choose. Yes, even the gift packaging can be personalized with some vendor options.
Effective corporate gifts can actually improve your business. With the right gift-giving strategy, you'll strengthen relationships with both your clients and your employees.
The results are increased client loyalty and employee retention, so you're improving the health and wealth of your business from within.
"In addition to feeling noticed or valued, custom curated gift boxes can encourage a greater feeling of connection and a desire to stay at a company versus looking elsewhere."
It's safe to say it's no longer the thought that counts. Building the perfect personalized gift box can be wrapped up in a matter of a few clicks and a credit card number. No tools are required.
So how do you get started? We're so glad you asked!
Want to become a better professional in just 5 minutes?
What steps should you take to build a custom gift box?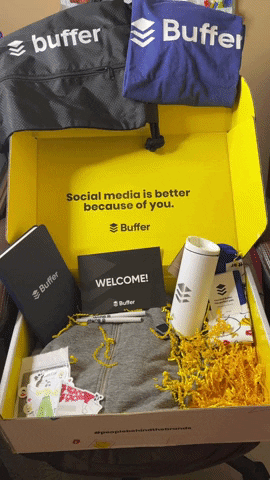 1   Understand your "Why?"
Why are you building a custom gift box? Are you celebrating an employee's professional milestone or a client's personal accomplishment? Knowing this helps you hone in on the right gift box.
  2   Know your audience (a.k.a. recipient)
When curating a custom gift box, remember that it should be unique to the receiver. It is custom, after all, so it should be in line with their values and interests, and complement your business relationship.
  3   Research custom curators
There's literally something for everyone so do your due diligence in the research phase. Find a custom gift box vendor whose values and products align with your company's vision, and with your employee's interests.
  4   Build your box(es)
Let the fun begin! Design new swag customizations, add personalized messages to the products or packaging boxes, or select each item in the gift box so everyone is totally unique. The options are endless so don't be afraid to get creative with it.
  5   Watch it work
Showing your employees you see them and care about them as individuals has a profound effect on their commitment to their job and to your organization. Showing your clients they're doing business with a thoughtful and intentional company can lock in their loyalty for years to come.
Custom Client Gift Boxes
Sending custom gift boxes is a fantastic way to strengthen professional relationships with your clients. Personalized gifts let them know how much you appreciate their partnership and value the business relationship, now and continuing into the future.
"Nothing says Holidays like chocolate and snowballs."
Winter is coming and warm and cozy is the theme of this fabulous care package. Snuggly socks, sugary sweets, a delightful candle, and more make up this super thoughtful gift box idea.
What makes this a great custom gift box for clients: This is a perfect holiday gift box for welcoming new clients to your business or showing existing clients how much you appreciate their continued loyalty. They'll fa-la-la-la-love the fact that you thought of them so fondly to send such a considerate gesture.
Where to get it: Holiday Care Package
"One-size-fits-all gifts just don't make sense anymore."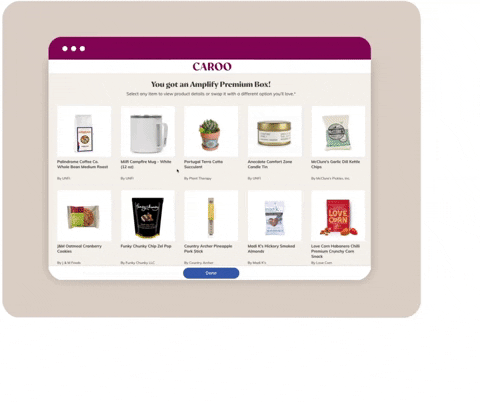 The content options are endless with this custom gift box idea. From self-care and tech, to branded swag and gift cards, your employees and clients can choose the best way to reward themselves for being a part of your business family.
What makes this a great custom gift box for clients: Having the option to choose the right premium gift guarantees they'll get something they value and actually want.
Where to get it: Let Employees Choose There Own
"Sourced straight from nature."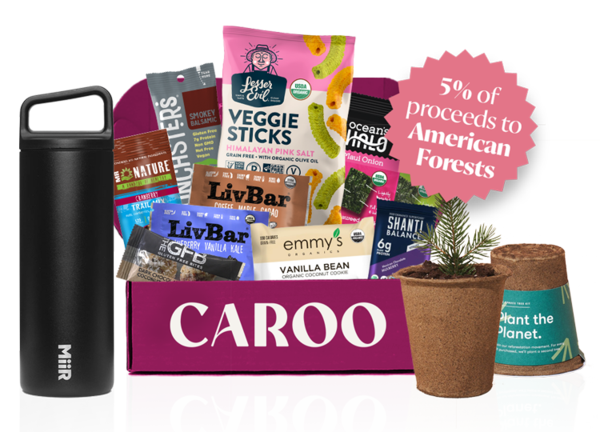 If keeping your carbon footprint small is your mission, this sustainably sourced gift box is right up your alley. It contains thoughtful, unique gift items like a refillable bamboo journal, so it's both aesthetically and environmentally appealing. The rugged, durable cover and refillable pages make it a reusable and memorable gift item.
What makes this a great custom gift box for clients: Keeping the environment in mind when choosing gifts for your clients shows your commitment to them and the future.
Where to get it: Eco-Friendly Box
"Better-for-you snacks"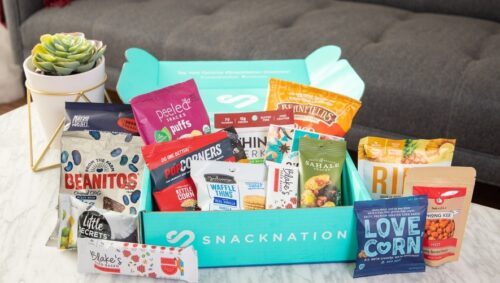 We all know the mid-afternoon slump is REAL and oftentimes, a little snick'm-snack'm is the only way to snap out of it. What if those munchies could still be healthy? A gift box with 15 sweet, salty, and savory treats – all healthy – is a snacktastic custom gift box for your clients.
What makes this a great custom gift box for clients: Your clients will be thinking of you as they indulge in over a dozen snack options with none of the guilt.
Where to get it: Snack Attack Gift Box
"Not your standard finger sandwich."
These crispy, salted pretzels are coated in a variety of chocolate, graham crackers, and candy sprinkles. But the stuffing is where it's at! "Sammiched" between the coated pretzel "buns" are tasty fillings like marshmallow and cookie dough, perfectly engineered to calm any sweet craving.
What makes this a great custom gift box for clients: Chocolates always make a great gift and these gourmet goodies hit the spot.
Where to get it: Pretzelwich Treats
Custom Team Gift Boxes
When the whole team deserves recognition, custom team boxes offer the opportunity to give a personalized gift to each team member. Team rewards can be customized for each individual but still presented to the team as a sign of unity based on their unique skills and group effort.
"Everyone loves a spa day"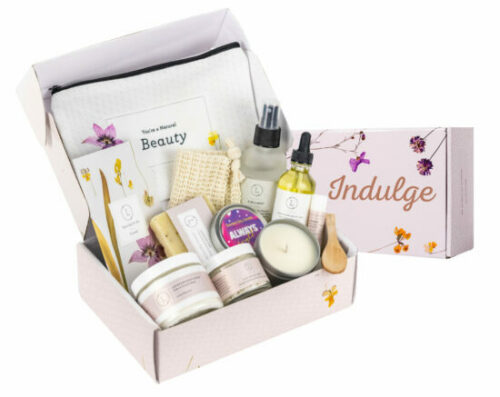 An impressive assortment of natural self-care items like lavender body scrub, silky lip balm, and a luxurious luffa, for your employee's indulgence. This custom gift delivers a box full of wellness and relaxation from all angles.
What makes this a great custom gift box for teams: All the essentials for supporting your team members' healthy self-care routine.
Where to get it: Spa Day Essentials
"Fair Trade Certified™ ingredients!"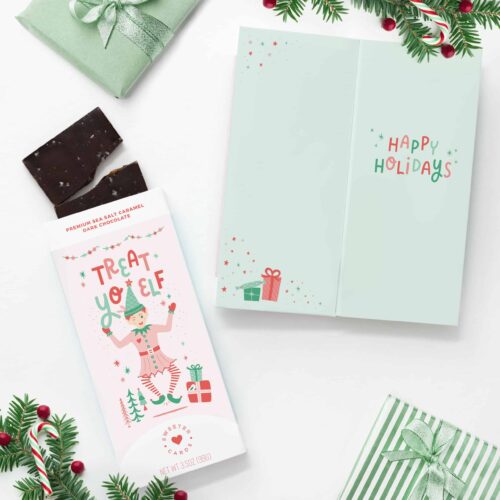 Sometimes, simplicity makes the biggest splash. For your customized holiday gift boxes, this dark chocolate and sea-salted caramel bar and elfishly cute card, make a perfect gift for the whole team.
What makes this a great custom gift box for teams: Chocolate makes everything better and this gift idea is a super cute way to remind your team that you appreciate them.
Where to get it: Treat Yo Elf Chocolate
"Put some swagger behind your swag."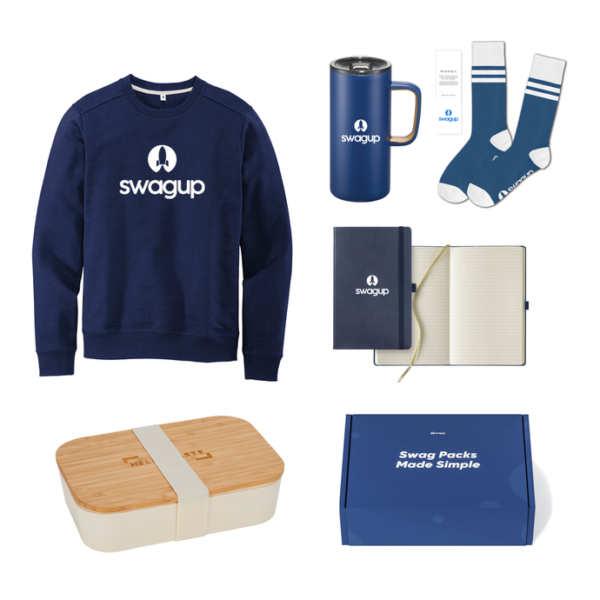 The custom branded swag you give to your teams can't be the same old lame stuff we all get. Your teams deserve a little more flair in their company swag, like noise-canceling headphones, coffee tumblers, and wearables, for starters.
What makes this a great custom gift box for teams: Customized swag is a perfect way to show your employees their teamwork is noticed and pays off. And, BONUS… it's free advertisement for your business.
Where to get it: Customized Swag Kit
"Why limit happy to an hour?"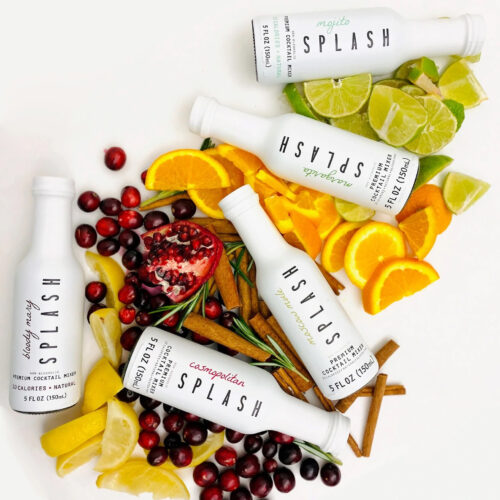 It's 5:00 somewhere! Make happy hour a pop-up event with this team gift box idea. Virtual Happy Hour Cocktail Kits come with a variety of games, snacks, and mixers for all your employees' favorite cocktails (or mocktails). Just pour, stir, and sip.
What makes this a great custom gift box for teams: This gift can be enjoyed together as a team in a virtual happy hour Zoom meeting or they can indulge on their own time.
Where to get it: Virtual Happy Hour Cocktail Kit
"Make "working from home" their superpower."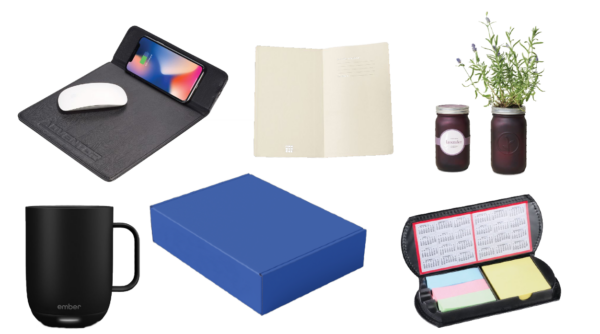 Getting comfortable working from home requires more than a PC and an ergonomic chair. So many handy products, like personalized notebooks, candles, and tech gadgets can be super helpful for settling in at home. Giving your remote employees a home office care package will get the ball rolling so they can be just as productive working in their pajamas.
What makes this a great custom gift box for teams: Remote work is no longer a temporary situation and this gift box makes the permanent transition a little smoother.
Where to get it: Home Office Starter Pack
---
People Also Ask These Questions About Custom Gift Boxes
Q: Can you add your logo to a custom gift box?
A: You can add your logo to a custom gift box and often, to the products inside. Branded swag and desk accessories are great examples of logoed gift box items you can give your clients and employees.
Q: What is normally included in custom luxury gift boxes?
A: Custom luxury gift boxes normally include items like gourmet coffees and chocolates, best-selling self-care items, or high-quality tech gadgets.
Q: What are some custom gift boxes under $50?
A: Custom gift boxes for under $50 may include snacks, candles, home office gear, wellness items, and so much more. Check out the links above to start your box design and see how much you can pack in it for under $50.
Q: How do you build a custom gift box?
A: You can build a custom gift box by knowing your giftee and choosing a vendor who can build a meaningful and purposeful custom box with a personal touch. And most mailers can be delivered to your giftee in just a few business days, so the logistics are covered.